Try This Simple Keto Restaurant Hack: Chipless Nachos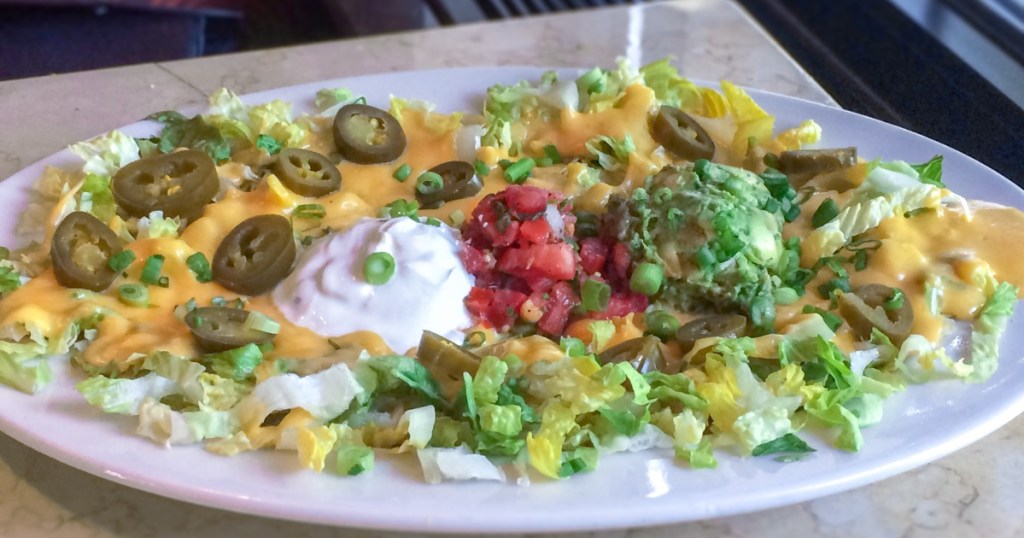 Want to nosh some nachos?
Prepare to live every day like it's Taco Tuesday, friends! Order chipless nachos like a pro at restaurants like Cheesecake Factory [pictured above] and Old Chicago [pictured below] with this simple keto restaurant hack.
To order your nachos without the chips:
Scan the menu carefully for high-carb items you'll need to specify you'd like omitted (usual culprits include chips, corn, beans, refried beans, and red sauces, like the marinara below).


---

Order the nachos on the menu from your friendly server.


---

Ask, "Can you please hold the [insert high-carb items here]?"


---

If in doubt about carb amounts, ask for sauces on the side [this includes guacamole, sour cream, and salsa].


---

Say "Oh! And instead of the chips, can you place the nachos on a bed of shredded lettuce?"


---

Assure them the lettuce won't wilt because you've had it like that lots of times and it always comes out perfect.
---
The chef might question the lettuce substitute (as he did last night at Old Chicago). Just politely let them know you take full responsibility for the outcome, but that you also know the lettuce won't wilt for three reasons:
It's water-based.
It's likely cold from the fridge.
It's insulated by all of the toppings.
---
Sure, some might just call it a salad with melted cheese on top, but I order my nachos like this ALL of the time, and now the waitstaff wants to order them like this, too. Give it a try! You might just be starting a new trend…
---
Not down to order chipless nachos? Make these simple keto nacho chips with just one ingredient in your microwave!