This Keto Pasta Contains Just TWO Ingredients. See How It's Done!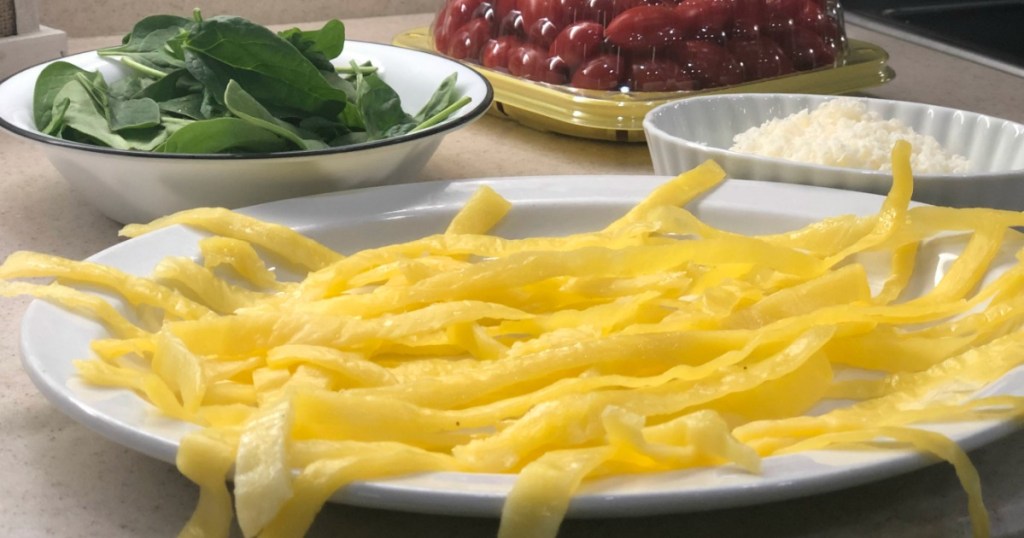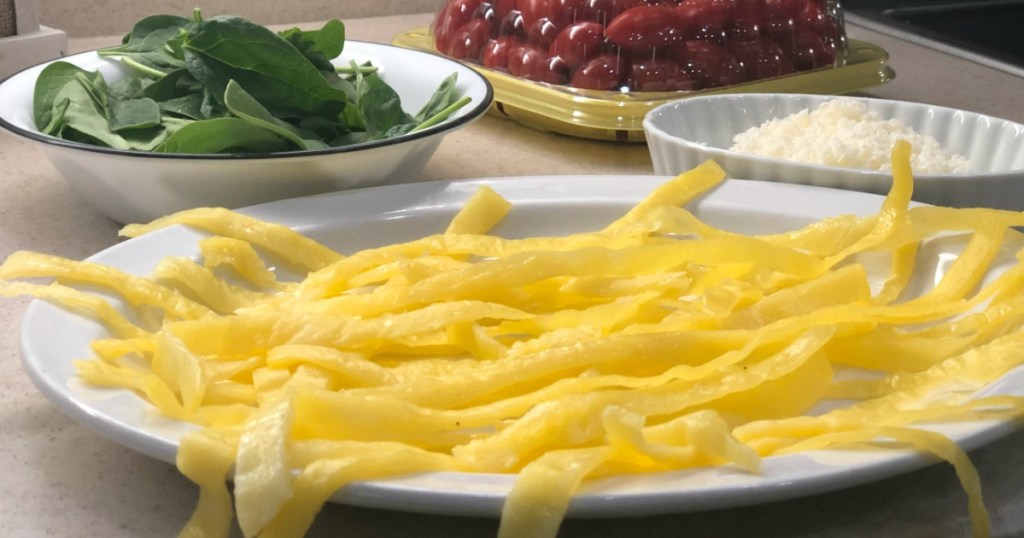 We're not kidding… only 2 ingredients!
When's the last time you made your own homemade keto pasta? (Zoodles don't count.) If you're like us, the thought probably never crossed your mind. So our girl Erica set out to try one of the easiest keto pasta recipes from Tasty in her recent video… and it only requires two ingredients! The best part – you likely already have these ingredients on hand.
"This pasta is Y-U-M!! But oh man, was it suspenseful! I was so nervous making this because I seriously did not understand how mozzarella cheese and egg yolk could turn into pasta. I was pleasantly surprised after cooling off this pasta that it turned out so good! It is NOT eggy, but it definitely has a strong cheese taste (well, I guess that is because it IS CHEESE)!

Anyway, it's amazing—I can't wait to try it with marinara, meat sauce, alfredo, vodka sauce, and more! It would probably be amazing as mac and cheese as well. I promise it will 100% fulfill your pasta craving!" — Erica
---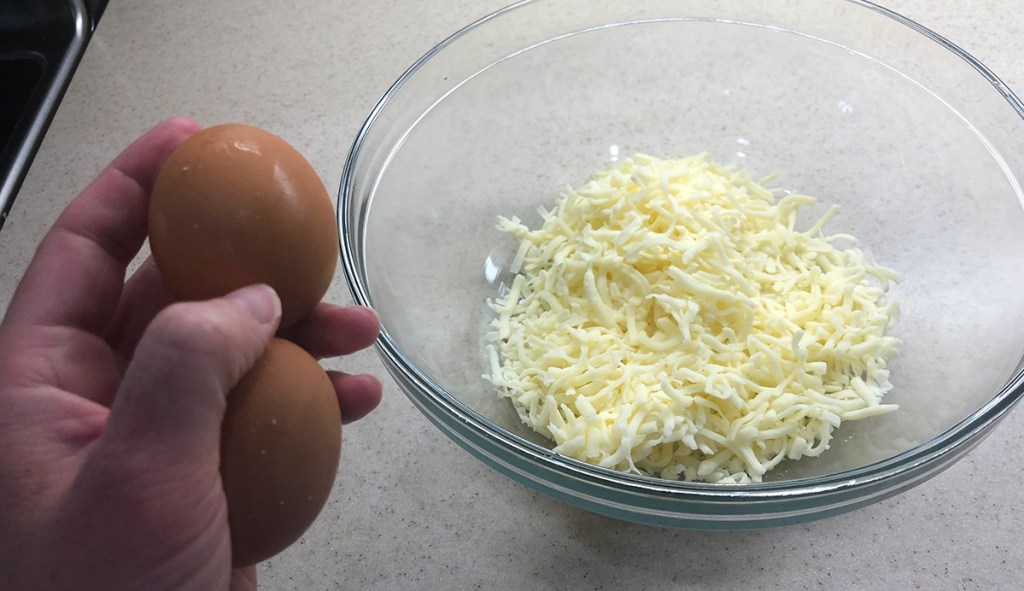 1. Grab the ingredients. 2-ingredient keto pasta requires just mozzarella cheese and egg yolks. That's it! And the ratio is so easy to remember as well. Use one egg yolk for every cup of shredded cheese. Erica doubled her recipe, which produced enough noodles to fill a large cereal bowl.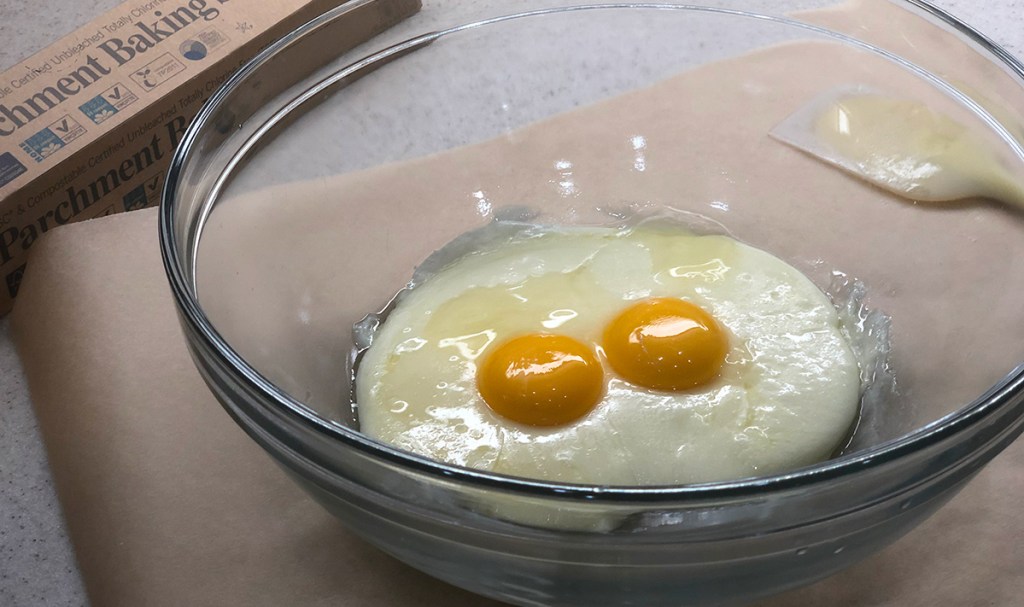 2. Melt the cheese in a microwave-safe bowl and let it cool for about a minute. Then you add in your egg yolks to the softened cheese.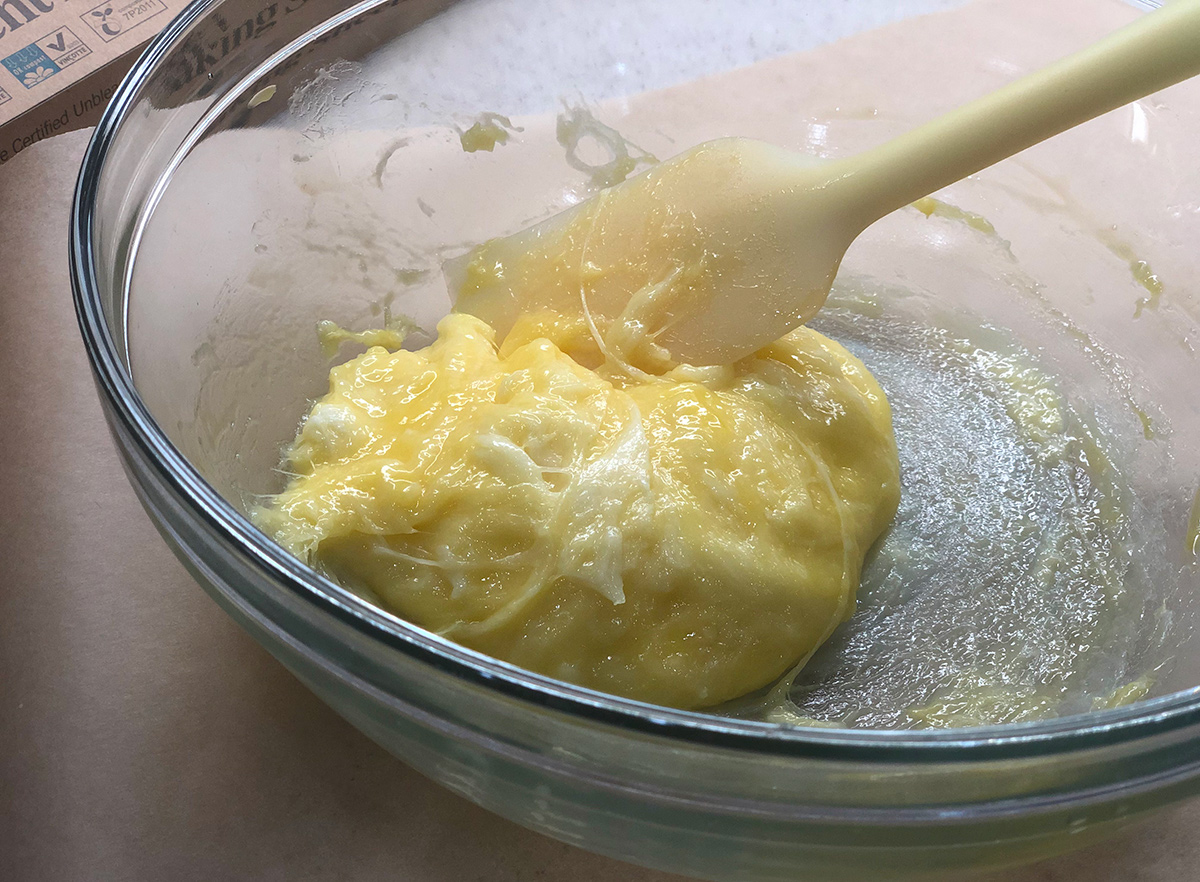 3. Mix the cheese and yolks together to create a uniform "dough" and transfer it to a parchment lined baking sheet.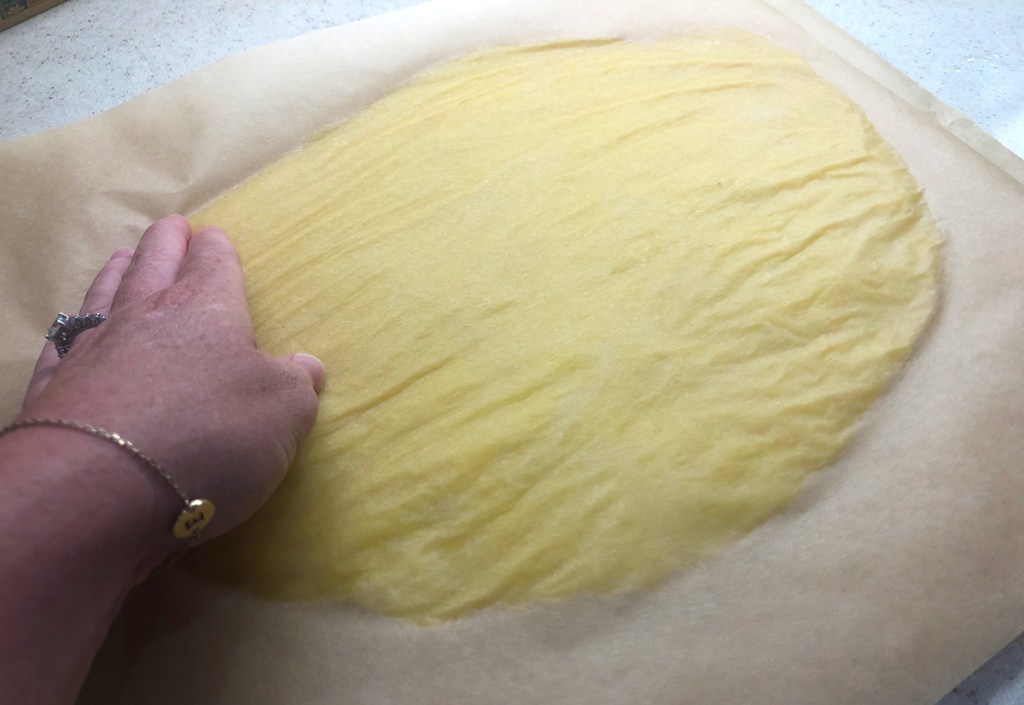 4. Lay a second sheet of parchment on top, and use your hands to smooth out the dough nice and flat. Erica was surprised at how easy the dough rolled out by just using her hands!
5. Once flattened, remove the top piece of parchment paper and slice the dough into thin strips using a pizza cutter. You could also just use a knife here, but Erica found the pizza cutter to be much more effective.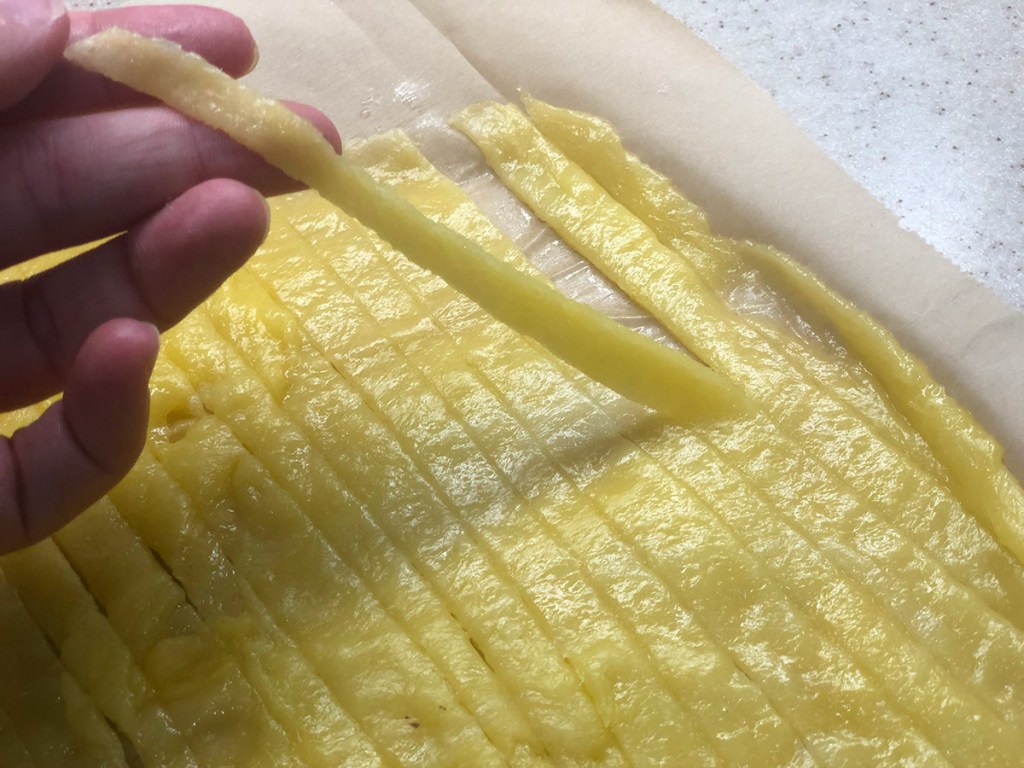 6. After the strips are cut, transfer the "noodles" to a rack and place in the refrigerator for 4 hours or overnight to let the dough cool and set.
7. To cook the noodles, add to a pot of boiling water for one minute. (This is a much shorter than typical dried pasta cook times, so avoid overcooking.)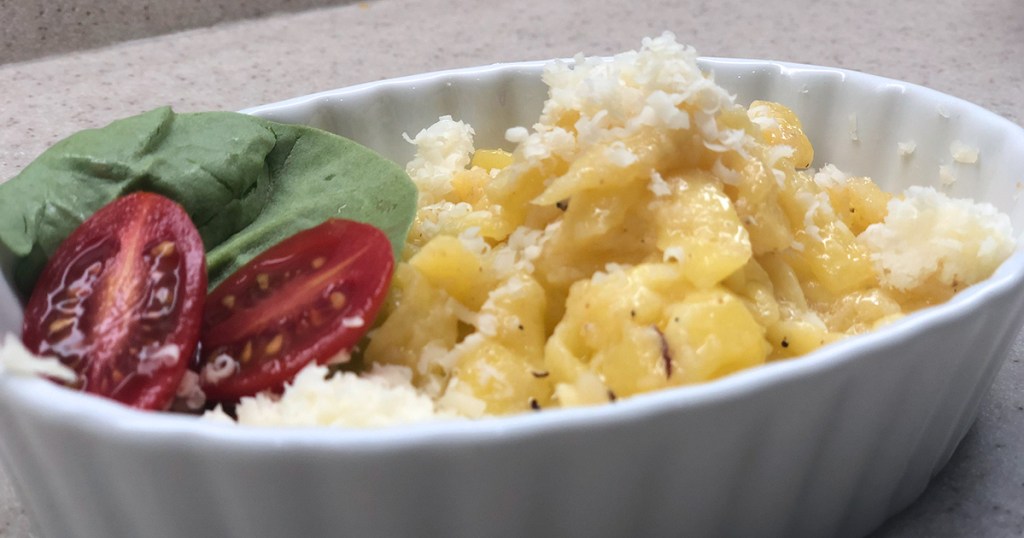 8. Drain the noodles, and rinse with cool water to avoid sticking. Then top the pasta however you'd like!
So yummy! 🍝
This recipe was a huge success and will totally curb your carby pasta cravings. Try it for yourself and let us know what you think!
---