This Genius Avocado Hack Might Save Your Hand!
Would you believe us if we told you that avocados were dangerous? 🥑
That's right. Believe it or not, one of our favorite fruits (yep, it's a fruit) is responsible for thousands of severe hand injuries. And well, to be fair, it's not the avocado itself that's responsible for the carnage, but rather the method that most of us use to open them.
Y'all know how we normally do it: cut an avocado in half, whack the seed in the middle with the knife, twist, and then pop it out. The problem, though, is that the knife doesn't always go in the seed… and those of us clumsier folks are especially at risk for "avocado hand."
Luckily, we've recently found a crazy cool hack that allows you to safely remove the pit – with minimal knife skills needed. 🤣
---
First, cut an avocado in half around the outside like usual.
But instead of using your sharpest kitchen knife (like our brave Hip sidekick Stetson here 😆), try out the awesome OXO Good Grips 3-in-1 Avocado Slicer! Our team is smitten with this handy gadget that makes opening the avocado a breeze.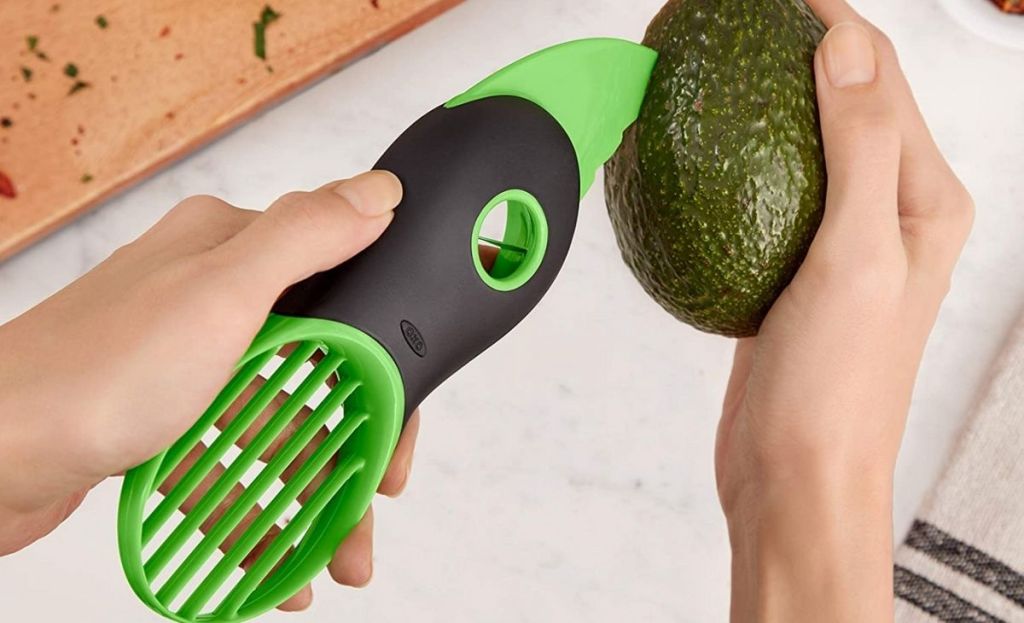 It's also especially great if your kiddos are avocado fans as well and enjoy helping you prepare snacks. The OXO Avocado Slicer can get through the tougher outer skin without being sharp enough to slice your hand, so your little ones can stay safe while helping out in the kitchen. 🙌
---
Next comes the genius pit-removal hack! Place two fingers around the seed of the avocado and your thumb in the back.
This is where it gets interesting! You'll gently but firmly push your thumb into the back of the avocado until the seed pops out.
---
And that's how to cut + deseed an avocado (without the danger 😆)!
From here, you can mash up the avocado into some guacamole, make a refreshing Mexican shrimp cocktail, bake it up for some crispy keto avocado chips, have a sweet treat with these rich chocolate cookies, or just enjoy it alone with a little salt and hot sauce. YUM!
The viral TikTok video that sparked this idea also shows a cool way to slice avocados specifically for sushi!
---
And speaking of slicing avocados, we have some tools + methods that'll score you extra presentation points!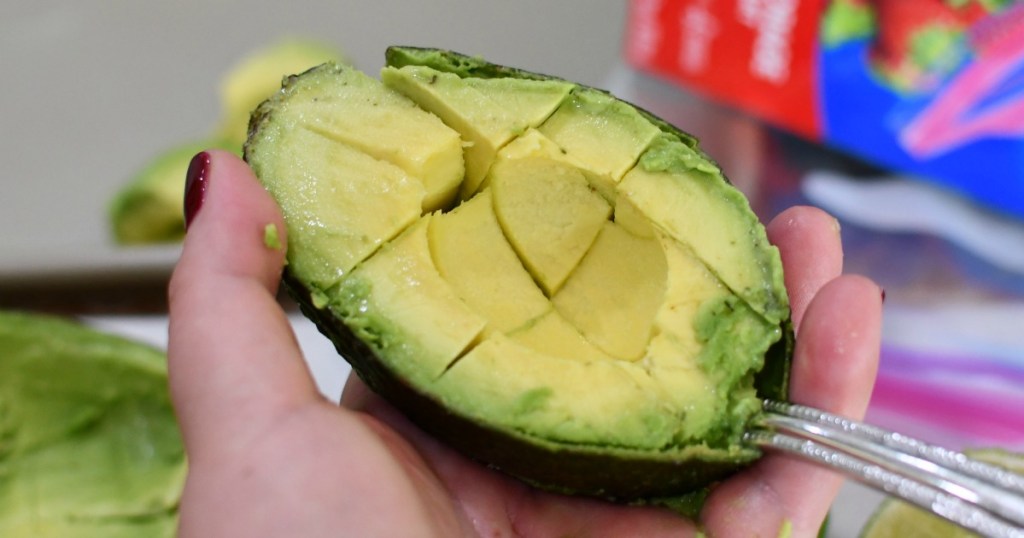 First, do you guys remember the OXO 3-in-1 slicer we mentioned before? Well, it also includes a handy fan blade that perfectly separates the fruit into seven even slices and makes it so much easier to get those nice, perfect pieces. This is a lifesaver when making bacon-wrapped avocado fries. 🤤
If you just need avocado sliced for guacamole, we recommend carefully cutting criss-cross sections into the avocado meat before scooping it out with a spoon.
On the other hand, if you're looking for a cut that's a little neater, place the avocado face-down on your cutting board and gently remove the outer skin. Once the skin is off, you'll have a perfect, in-tact avocado half that you can easily slice into precise strips.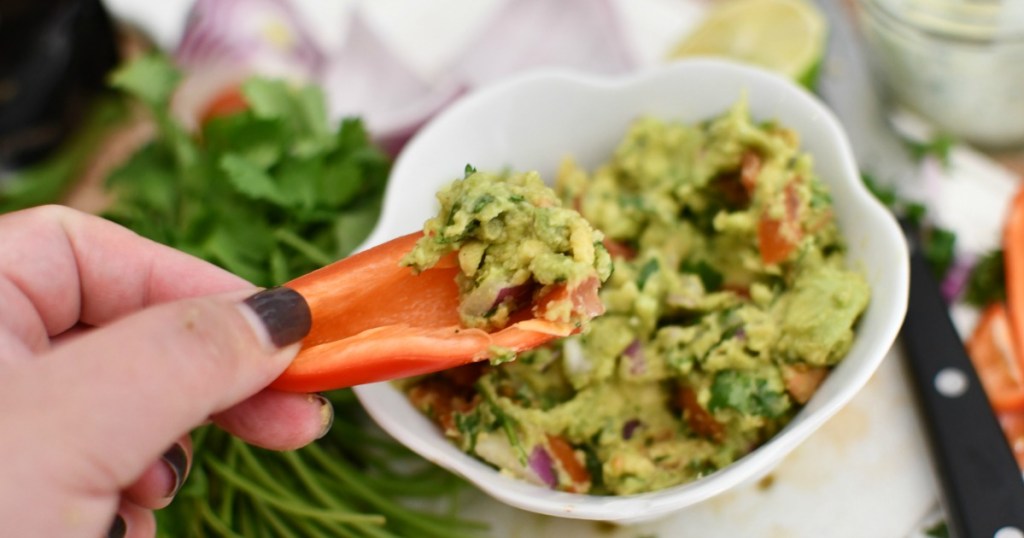 Storing sliced avocado can be a challenge, but we found a couple methods that work!
If you hate wasting any of that delicious guac, try out the game-changing Casabella Guac-Lock container. You'll no longer have to feel guilty about making too much dip (if there even is such a thing as too much dip) and not being able to finish it. Just pop the leftovers in the Guac-Lock and enjoy 'em for several days after!
If ya need to save a whole half of an avocado, well… we tried testing an avocado holder, but it didn't exactly work out since the avocado was never the right size.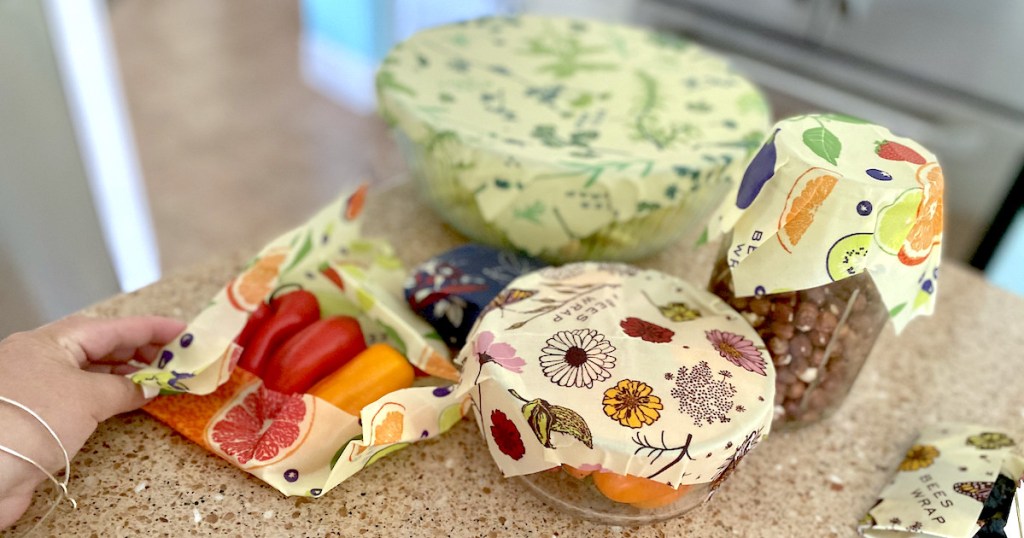 We figured it's still more effective to use good old-fashioned plastic wrap, BUT if you're looking to reduce your plastics consumption, try these reusable Bee's Wraps! They're perfect for storing cut fruits + veggies and my Hip teammate, Sara, absolutely loves them! You can read her full review on them here!
---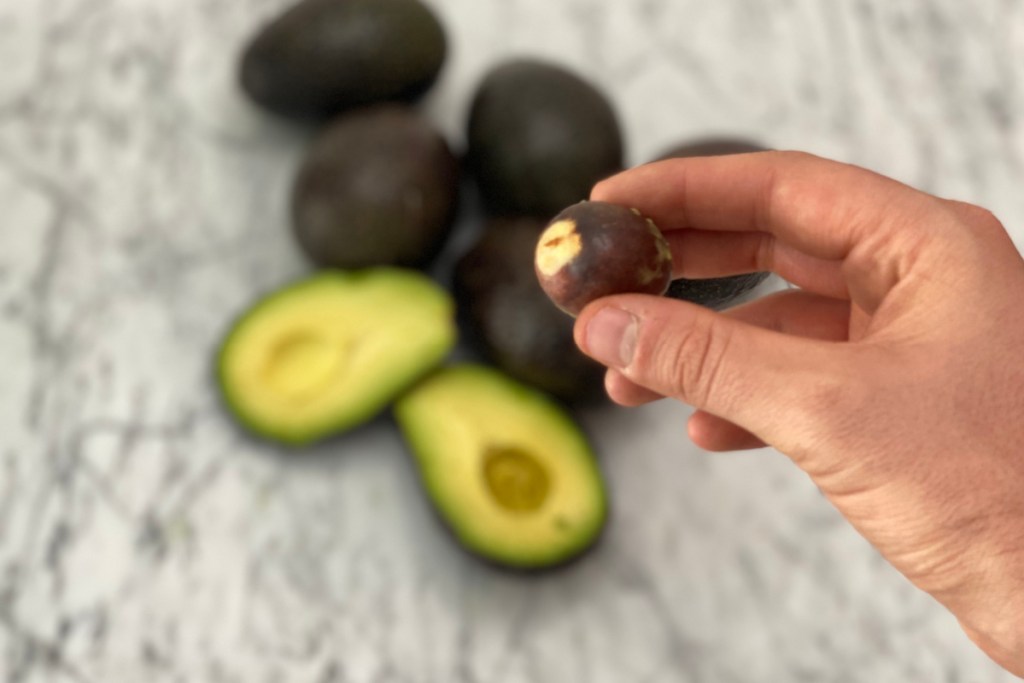 As much as I love both avocados and living on the edge, I'll definitely be incorporating this pit-removal hack into my day-to-day life. I simply eat too many of them to feel comfortable taking the risk any longer. 😅
---