Feed a Crowd Easily with a Keto Nacho Bar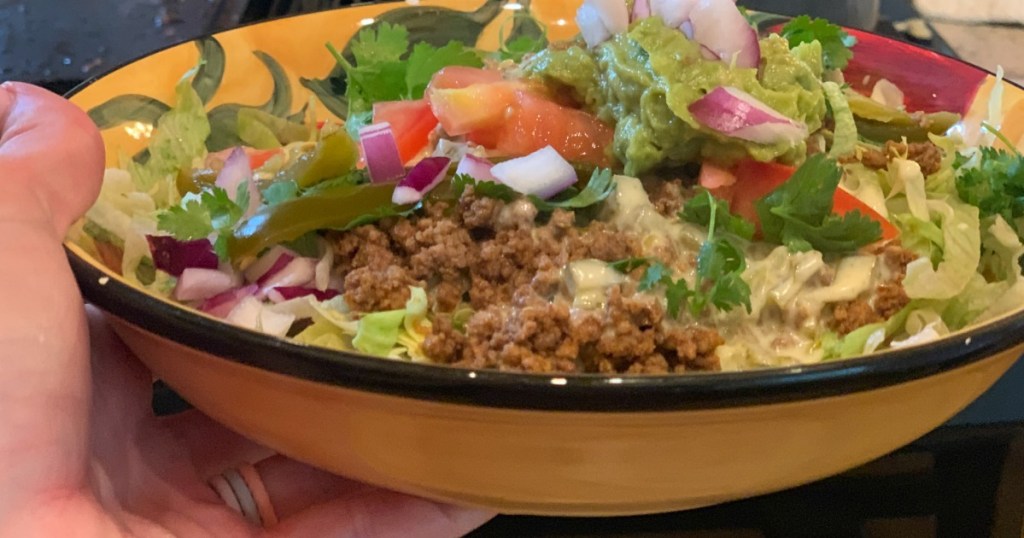 Picky eaters have met their match.
Being keto in a household that doesn't always share my same commitment to the fat-fueled lifestyle creates challenges. In addition, feeding a crowd that also doesn't eat low carb can make coming up with meal ideas that please everyone difficult. That said, I think I've found the solution to make a meal everyone's able to tweak to their own tastes!
This make-your-own-nacho bar is such an easy keto meal idea you can adapt to any lifestyle!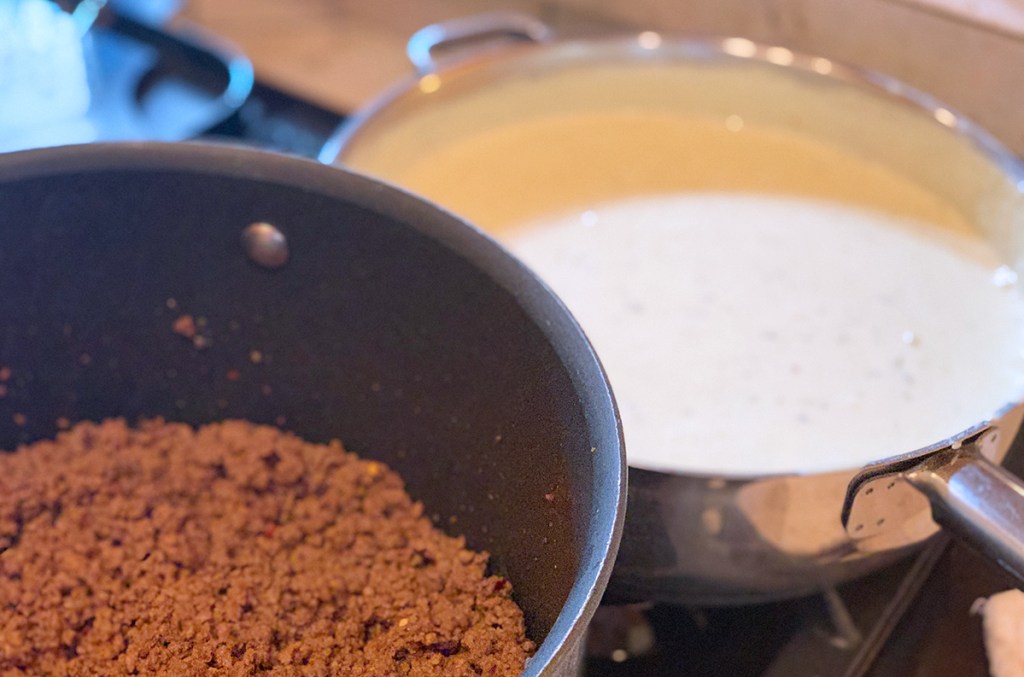 The prep is super simple.
I browned up some ground beef with taco seasoning and made a big pan of Lina's insanely yummy queso sauce. It only took about 15 minutes (active cooking time).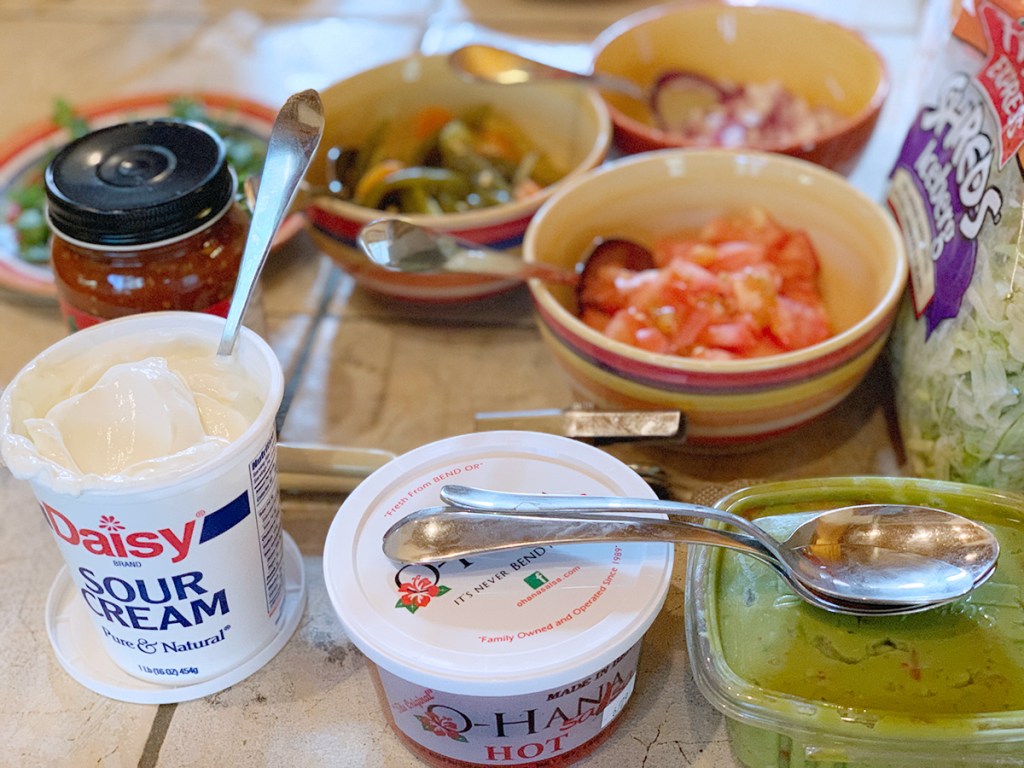 After those two components were set, I arranged the other toppings for our DIY nacho bar. Our fixings included sliced pickled jalapenos (I highly recommend these!), diced tomatoes, chopped red onion, salsa, fresh cilantro, sour cream, shredded lettuce, guacamole, and shredded cheese. As far as toppings go, it's really up to you and your group's tastes.
From there, the possibilities are endless! A bag of tortilla chips or fajita shells are tasty bases for the non-keto eaters, while a pile of shredded lettuce is perfect for me. It's just like my favorite restaurant hack for chipless nachos!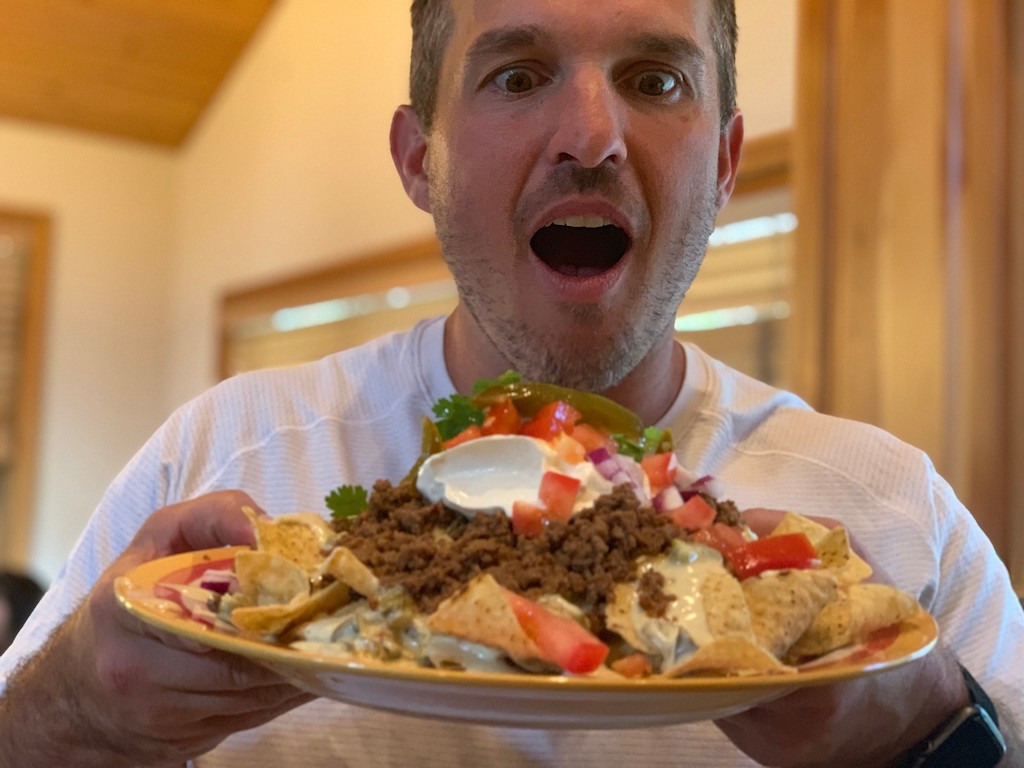 This DIY nacho bar was a HUGE success for the large group I fed recently, as everyone got to assemble their idea plate of nachos and dinner was on the table in no time. 🙌 It's simple, customizable, and oh so yummy!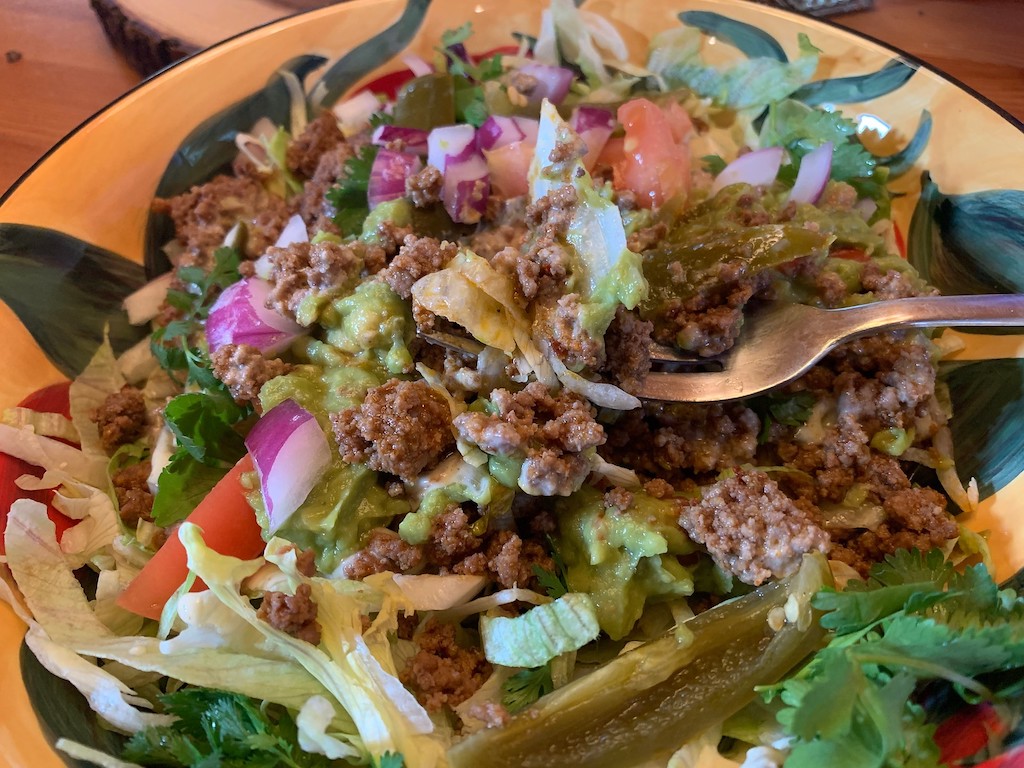 Next time you need an easy weeknight meal or dinner idea to feed a large group, give the make-your-own nacho bar a shot. Your family and/or dinner guests will love you for it! 😋
---
More tips on eating keto when your family doesn't.