Five Keto Foods Available at Starbucks (& One to Avoid)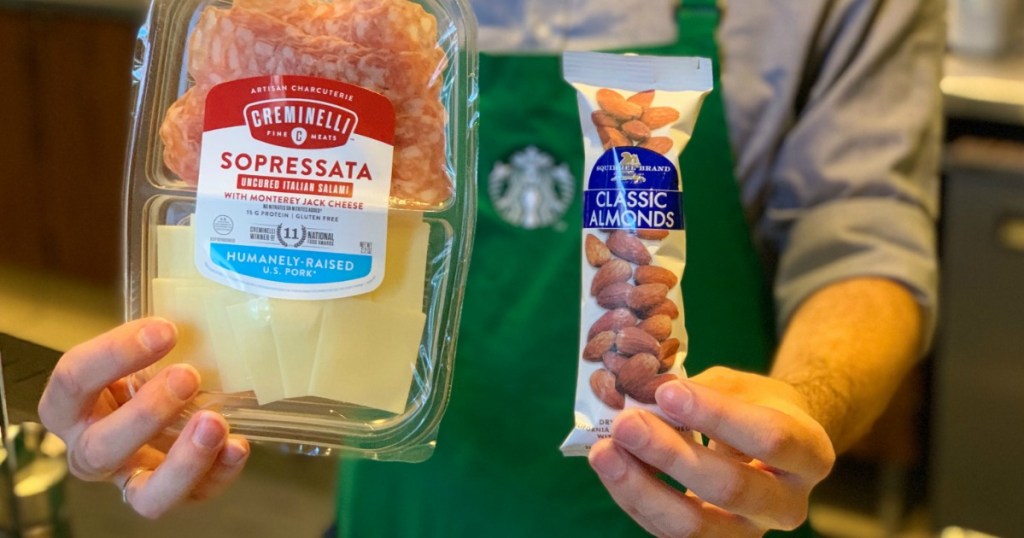 You probably already know what you can drink at Starbucks while following a keto diet, but what about to eat? Check out these grab-and-go food items to satisfy your hunger and keep your ketones in check when making a quick stop at Starbucks (and one food item you may be surprised to find out isn't so keto).
---
1. Moon Cheese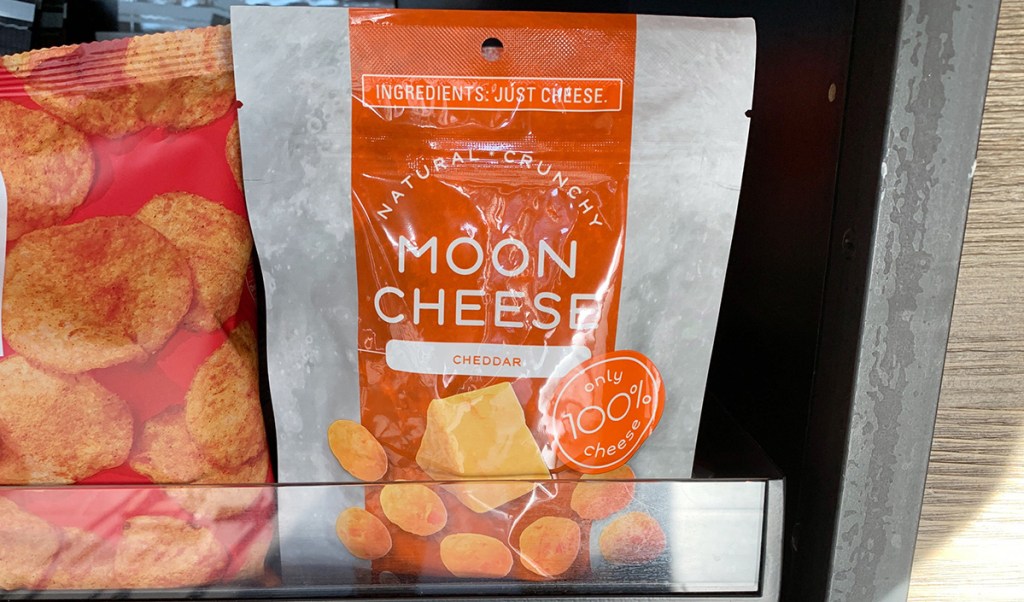 Serving: 12g | Calories: 70 | Total Fat: 5g | Total Carbs: 1g (0g fiber, 0g sugar) | Protein: 5g
Crispy and crunchy, Moon Cheese bites are a great snack for on the go. Better yet, you don't have to worry about funky fillers in the ingredients list—they're made only with cheddar cheese!
---
2. Creminelli Sopressata and Monterey Jack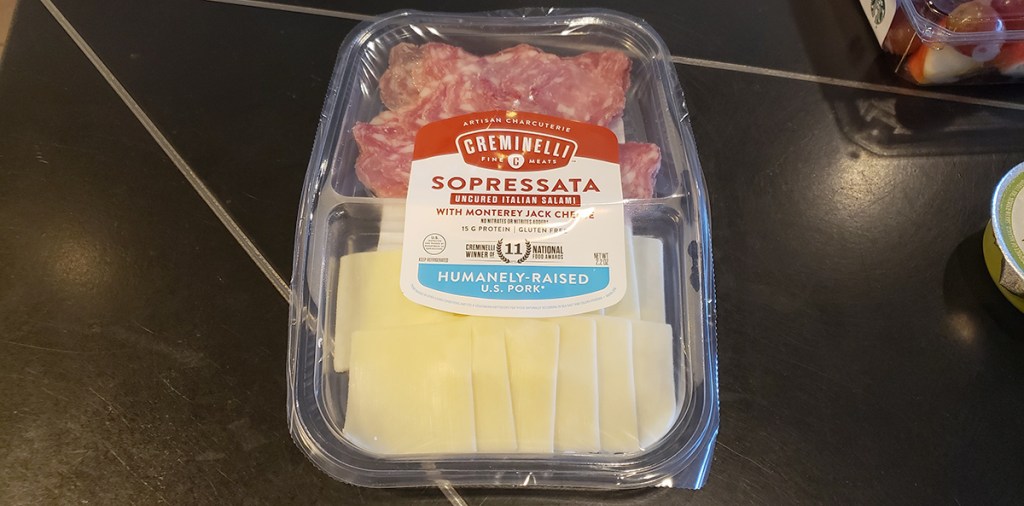 Serving: 2.2oz | Calories: 220 | Total Fat: 17g | Total Carbs: 0g (0g fiber, 0g sugar) | Protein: 15g
A mini charcuterie board to snack on alongside your daily caffeine boost? Yes, please! It's fat-fueled and protein-packed for a deliciously filling snack.
---
3. Chicken Salad with Cauliflower Tabbouleh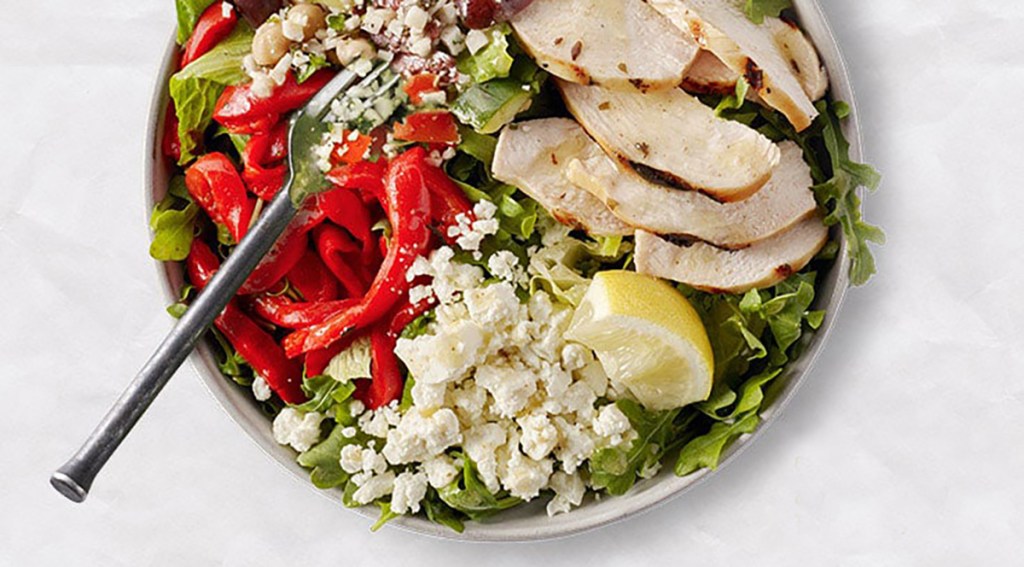 Serving: 5.7oz | Calories: 130 | Total Fat: 12g | Total Carbs: 7g (3g fiber, 0g sugar) | Protein: 2g
This Tabbouleh does contain a small number of chickpeas which adds to the carb count. Also, the chicken ingredients list potato starch (why, Starbucks, why?). Otherwise, this salad is a wonderful keto option when you sub out the dressing.
Consider getting a side of their avocado spread to smother over the salad or B.Y.O.D. (bring your own dressing)!
---
4. String Cheese
Serving: 28g | Calories: 80 | Total Fat: 6g | Total Carbs: 1g (0g fiber, 0g sugar) | Protein: 7g
Simple and satisfying, mozzarella string cheese sticks are a quick way to refuel on the go.
---
5. Squirrel Brand Classic Almonds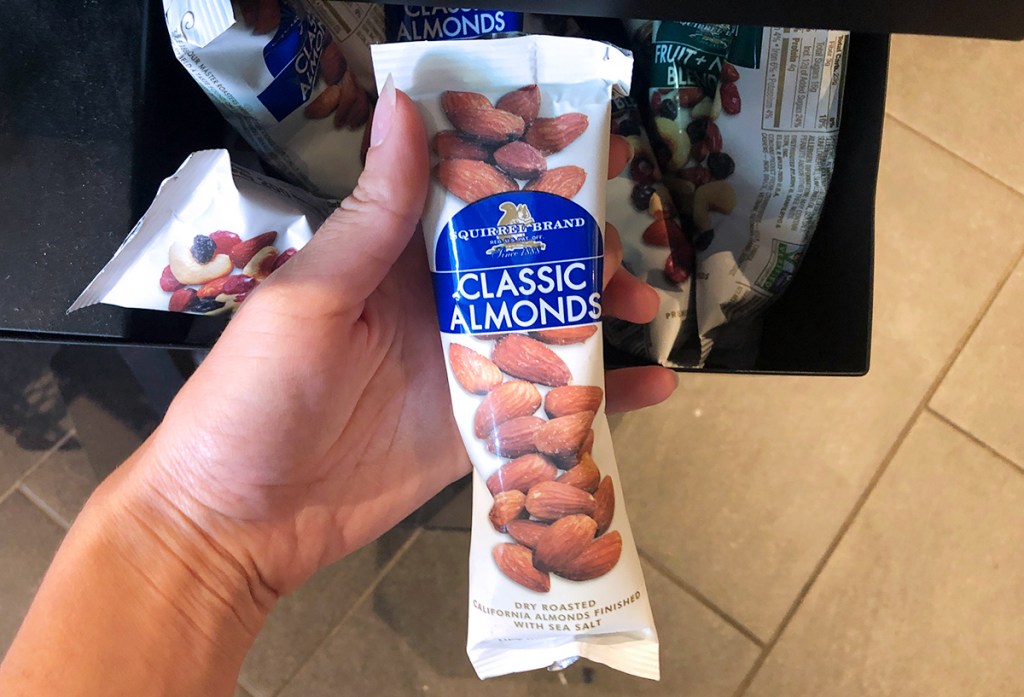 Serving: 1 pack (43g) | Calories: 250 | Total Fat: 22g | Total Carbs: 9g (5g fiber, 2g sugar) | Protein: 9g
Love a good crunch? Salted almonds in single servings make it so easy to munch on healthy nuts without kicking you out of ketosis.
---
Avoid:

Sous Vide Egg Bites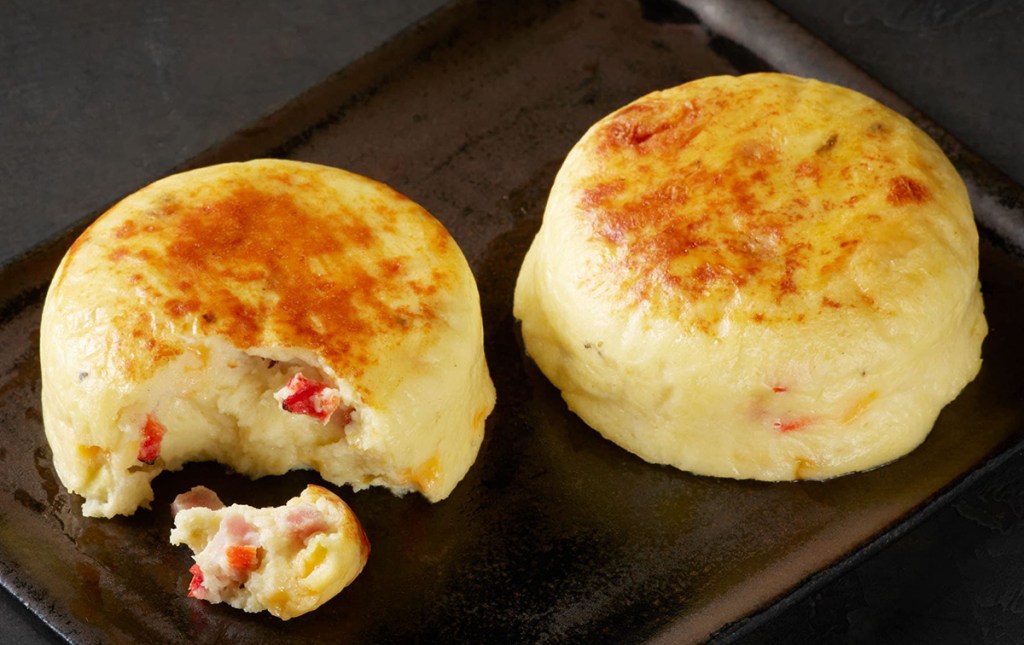 They sound keto on the surface, but these tiny egg pods contain maltodextrin, potato starch, and sugar. Plus, the lowest carb of the bunch still ring in at 9g carbs per serving, so you're better off spending your carb intake elsewhere.
---
Check out these keto-friendly snack foods you can buy at the gas station!