You Can Change Your Genetic Destiny | Review of Grain Brain Part 1 Continued…
"Sugar in the blood = shrinkage in the brain."
If you read chapters 1-3 of Grain Brain by David Perlmutter with us, you learned that inflammation is the root cause of numerous degenerative conditions including Alzheimer's, dementia, diabetes, and many more.
A dietary lifestyle filled with carbs, sugar, and grains not only leads to brain dysfunction but it drastically increases our risk factor for a number of other health issues like ADHD, depression, and obesity.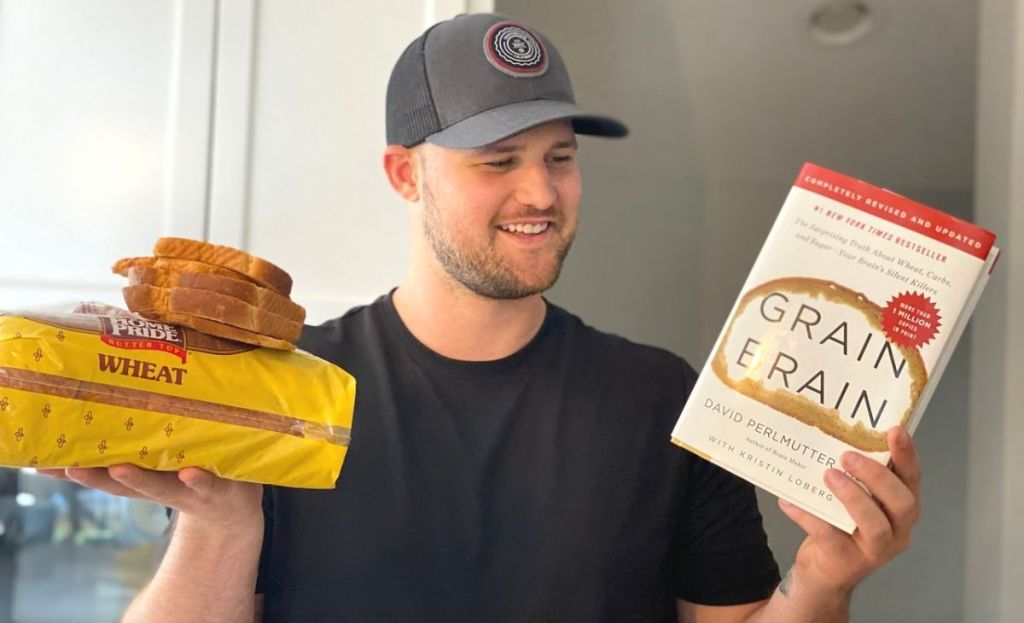 You can change your genetic destiny!
Part 2 of our Grain Brain reading assignment (Chapters 4-6) gives us an even closer look at how carbohydrates affect our health and how we can take control of our genetic destiny by making better diet choices.
The information in these chapters blew my mind and opened my eyes up to how a high-carb diet has affected so many of my loved ones, including my very own child. If you're behind in reading, you won't want to miss these chapters because they are filled with some extremely valuable insight that could potentially change your life or the life of someone you care about.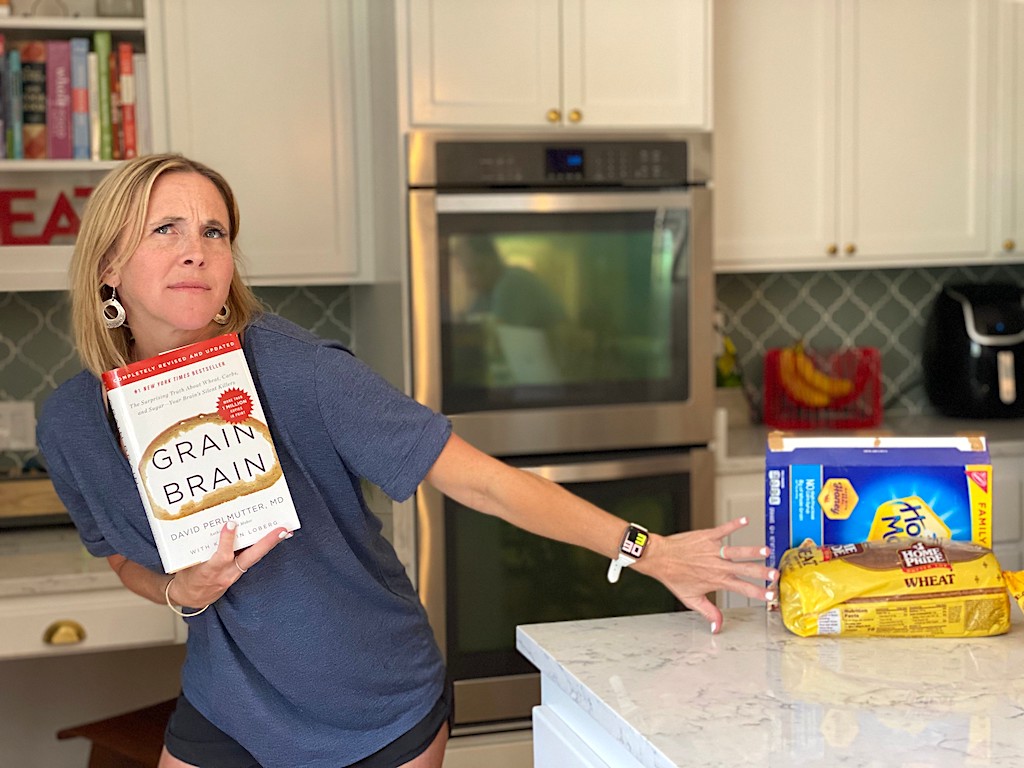 Here's a summary of what we learned from chapters 4-6 of Grain Brain:
Week 2
Part 1 continued: The Whole Grain Truth – Chapters 4, 5, & 6
These specific chapters of our Grain Brain part 2 reading assignment hit me hard because I witnessed my grandmother suffer from obesity, and then dementia, and then Alzheimer's disease. I can't help but wonder how many years she could have added to her life if her diet had been different.
Chapter 5 opens up with an impactful statement, "WE ARE DESIGNED to be smart people our entire lives." Forget what you've been told about brain deterioration being a normal part of aging. Unlike wrinkles and gray hair, our brains are meant to function until we kick the bucket. How exciting is that?!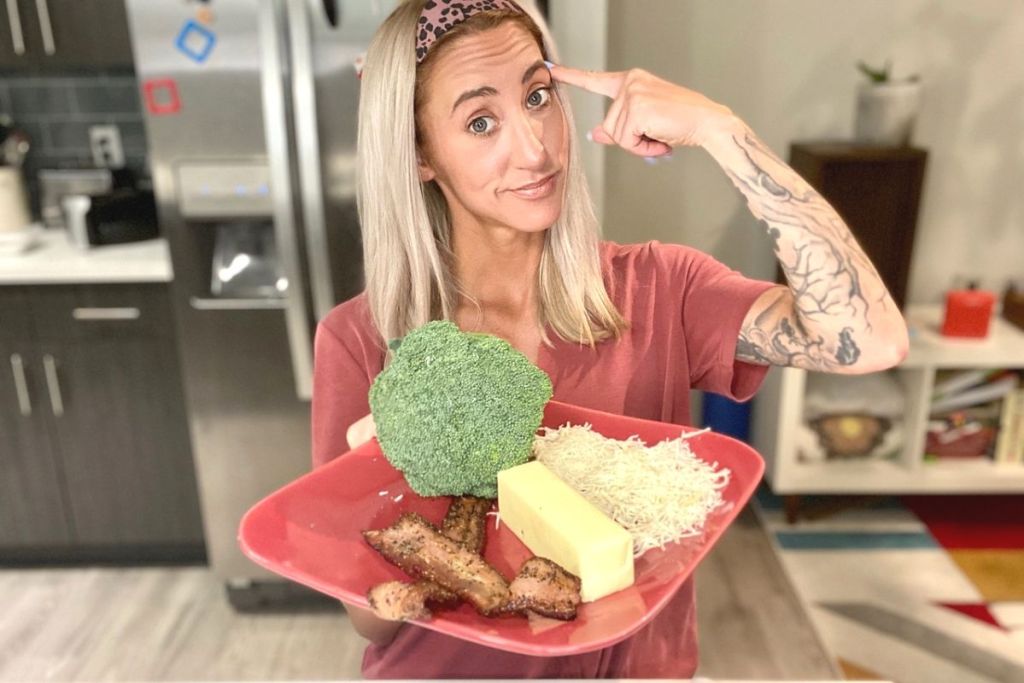 By making good dietary choices and avoiding foods that are high in sugar, wheat, and carbs, we can literally turn off the genes that cause inflammation and brain dysfunction (i.e. grain brain).
What's even better, when we regularly exercise and mindfully restrict carbs and calories, we drastically increase our brain's BDNF (brain-derived neurotrophic factor) production, which plays a major role in the creation of new neurons.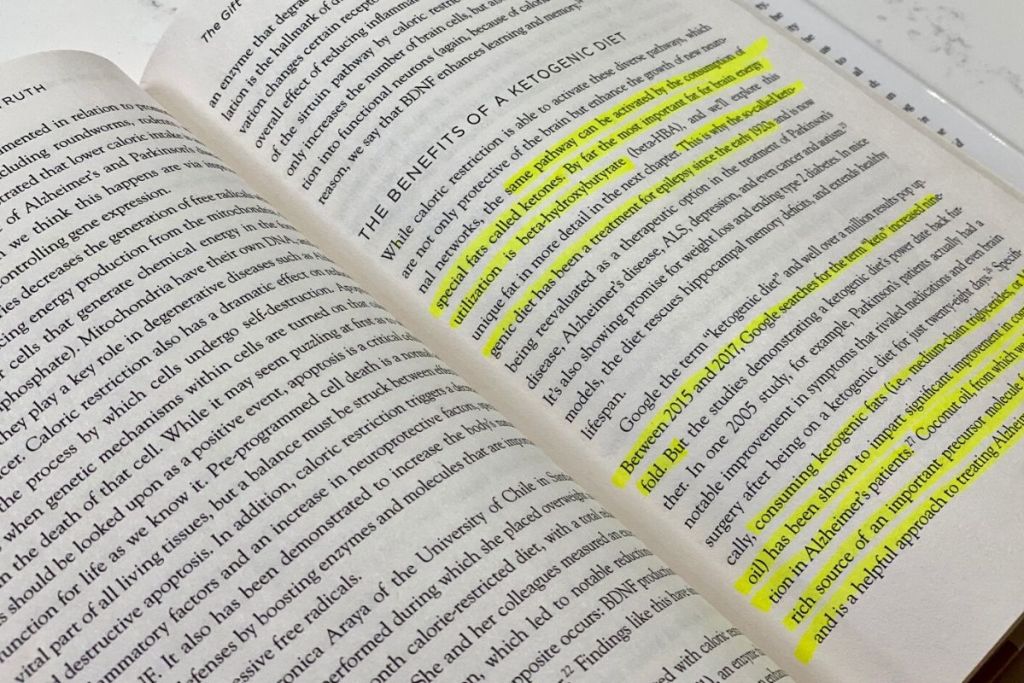 In chapter 6, Brain Drain, we learn about how gluten affects our children and wow, it's ASTOUNDING. Low-fat diets that are high in inflammatory carbs put our precious little ones at serious risk for developing neurological disorders including ADHD, Tourette's syndrome, anxiety, mental illnesses, and autism.
I don't know about you, but I want every child to have the best shot at a long and healthy life, free of those issues!
My 8-year old son has struggled with ADHD and developmental delays for years, and the idea that gluten and too many carbs contribute to that is scary, but at the same time encouraging because it gives us power over something we have been told is genetic and can only be helped with a prescription.
Like I said, these Grain Brain chapters were pretty personal for me, but if you can relate to any of these issues or know someone who does, this information could be the catalyst for monumental change that you didn't know was possible.
---
Here are our key takeaways from Grain Brain, Part 2, that you'll want to remember: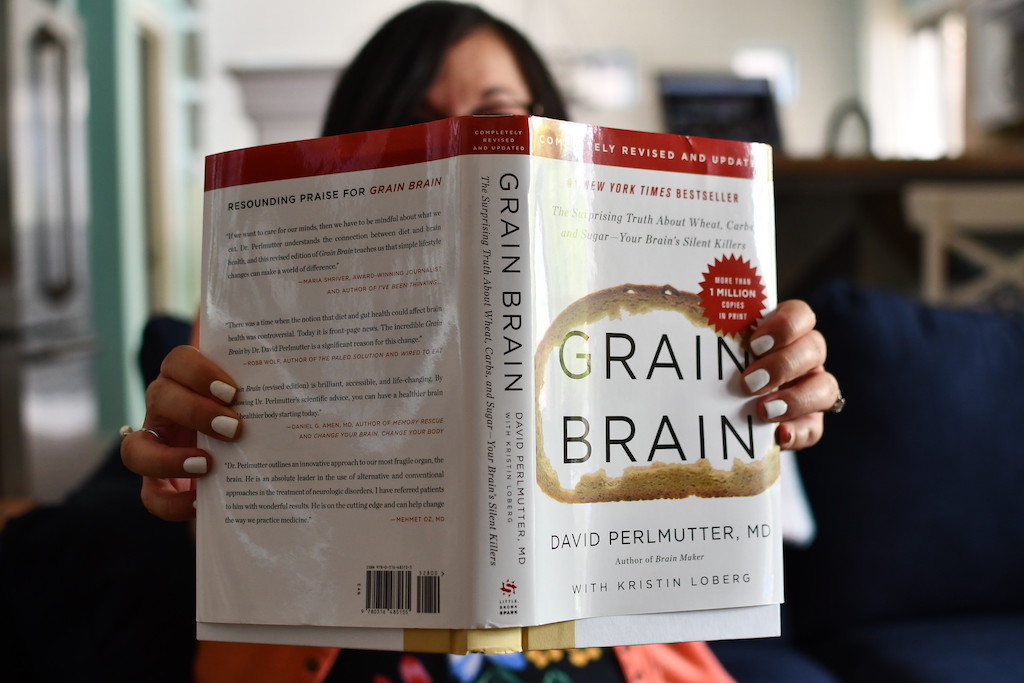 "Our caveman ancestors did in fact eat fruit, but not every day of the year. We haven't yet evolved to be able to handle the copious amounts of fructose we consume today—especially when we get our fructose from manufactured sources."
---
"Consuming both types of sugar (fructose and glucose) at the same time means your liver has to work harder than if you ate the same number of calories from glucose alone."
---
"Meals that are higher in carbohydrates, and especially those that are higher in simple glucose, cause the pancreas to increase its insulin output in order to store the blood sugar in the cells."
---
"Once proteins become bonded to sugar, they tend to attach themselves to other similarly damaged proteins and form cross-linkages that further inhibit their ability to function."
---
"Fat cells do more than simply store calories; they are far more involved in human physiology. Masses of body fat form complex, sophisticated hormonal organs that are anything but passive. You read that right: Fat is an organ."
---
"The number of health conditions now linked to visceral fat is tremendous, from the obvious ones such as obesity and metabolic syndrome to the not-so-obvious—cancer, autoimmune disorders, and brain disease."
---
"To some degree, we can predict whose brain will suffer thirty years from now simply by measuring body fat."
---
"The genes involved in causing inflammation and free radical production are strongly influenced by fat and carbohydrate dietary choices."
---
"If stroke victims can learn to speak again and people born with partial brains can train their brains to rewire themselves to work as a whole, imagine the possibilities for those of us who just hope to preserve our mental faculties."
---
"Physical exercise is like a button on the BDNF-making switch. It's also one of the most potent ways of changing your genes; put simply, when you exercise, you literally exercise your genes."
---
"Consuming ketogenic fats (i.e., medium-chain triglycerides, or MCT oil) has been shown to impart significant improvement in cognitive function in Alzheimer's patients."
---
"There is a relationship between ketosis and calorie restriction, and the two can pack a powerful punch in terms of enhancing brain health. When you restrict calories (and carbs in particular) while upping fat intake, you trigger ketosis nad increase levels of ketones in the blood."
---
"A diet heavy in inflammatory carbs and low in healthy fats messes wit the mind in more ways than one—affecting risk not just for dementia but for common neurological ailments such as ADHD, anxiety disorder, Tourette's syndrome, mental illness, migraines, and even autism."
---
"One in six Americans now takes a psychiatric drug to treat psychological and behavioral disorders."
---
"We can reverse many of the symptoms of neurological, psychological, and behavioral disorders just by going gluten-free and adding supplements like DHA and probiotics to our diet."
---
"When gluten-containing foods and milk proteins cause exorphins to be released, they may stimulate various receptors in the brain and raise the risk not just for autism but schizophrenia as well."
---
Incredibly, twenty-first-century medicine remains focused on treating symptoms for what is often a fully preventable problem. If you're a chronic headache sufferer, why not try a gluten-free diet? What have you got to lose?"
---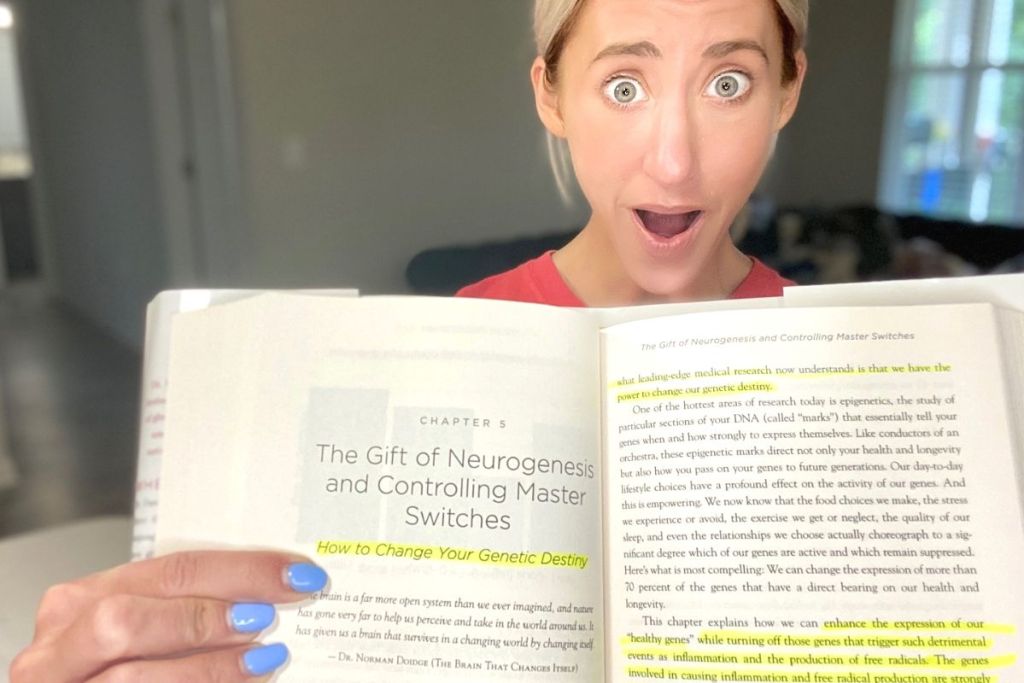 Who's ready for some brain rehab in our week 3 reading assignment?!
If these chapters wowed you as much as they wowed me, you'll love the upcoming chapters about Grain Brain Rehab. We'll be learning more about fasting, supplements, how to build a better brain, and sleep hormones.
Week 3
Part 2: Grain Brain Rehab – Chapters: 7, 8, 9
This book isn't just a great read, it's a lifeline that could help strengthen your brain, heal your body, and protect your health for years to come.
If that sounds good to you, keep reading along with us!
---
Still need a copy of the Grain Brain book?
Grab the Grain Brain hardcover, Kindle version, or audible version of the book to read along with us!