Learn All About the Brain's "Silent Killers" | Read Grain Brain With Us!
The tools to live a longer and healthier life are at your very own fingertips.
July is upon us, which means it's time for another riveting read! This month, we're taking mindful eating to the next level with Grain Brain by David Perlmutter.
The no-fluff truth about wheat, carbs, and sugar comes out in this highly-rated book and it's pretty mind-blowing! We can't wait to discuss this month's Hip2Keto Book Club Selection with you and hear what you think!
Hurry and get your copy of Grain Brain now so you can dive into this exciting read with us! The book is available as a hardcover or paperback, on Kindle, or as an Audiobook with Audible.
Once you have your copy, let us know you're ready to read with us by posting a picture of you and your new book on social media with the hashtag #Hip2KetoBookClub so we can share in your excitement!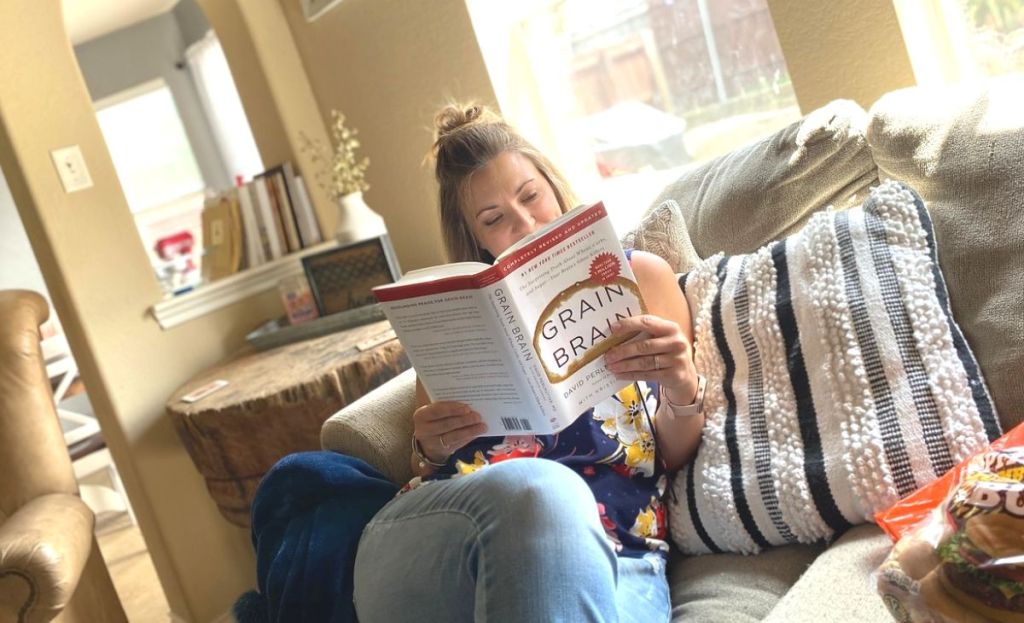 Here's what you can expect from Grain Brain:
You probably already know that sugar and carbs aren't the greatest things to put into your body, but did you know they can wreak havoc on your brain?
Author and board-certified neurologist, David Perlmutter, gives us a serious wake-up call in Grain Brain by shedding light on the impact of carbs on our health and our cognitive function. The fact that brain disease is predominantly caused by dietary habits is scary, but it doesn't have to be if you choose to fuel your body with the good stuff instead of the bad stuff.
As we read along, we'll learn more about the key role that wheat, sugar, and carbs play in the onset of Alzheimer's, diabetes, mood disorders, chronic illnesses, and more.
---
Here's how we're breaking down this book for the Hip2Keto Book Club: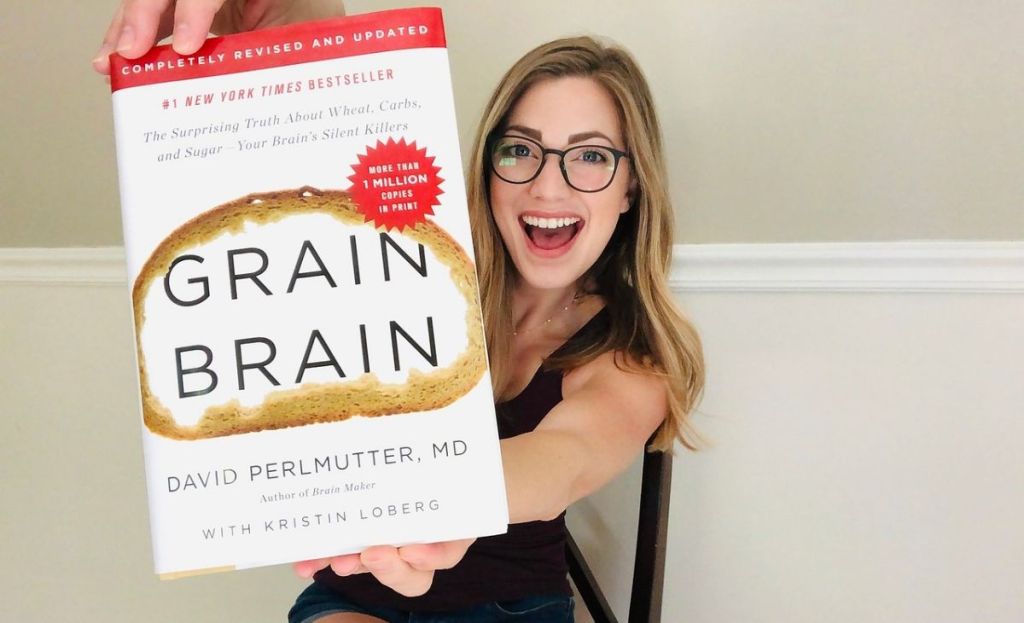 Week 1
Part 1: The Whole Grain Truth – Chapters: 1, 2, 3
Week 2
Part 1 continued: The Whole Grain Truth – Chapters: 4, 5, 6
---
Week 3
Part 2: Grain Brain Rehab – Chapters: 7, 8, 9
---
Week 4
Part 3: Say Goodbye to Grain Brain – Chapters: 10, 11
---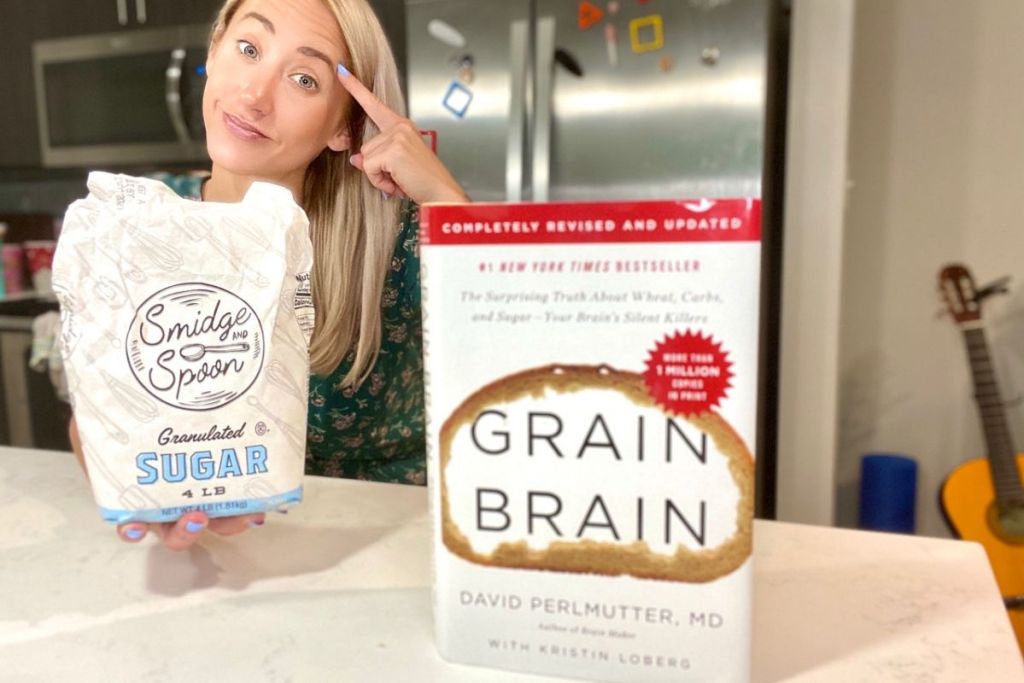 Ready, set, read!
Are you as excited as we are to dive into Grain Brain?! Get started with the week 1 reading assignment of Part 1: The Whole Grain Truth (I have a feeling you won't want to put this book down)!
We'd love to hear your thoughts from these first few chapters, so please drop a line in the comment section of this post for the week 1 assignment, or in our exclusive Hip2Keto Facebook Group… but please, no spoilers if you've read ahead! 😉
Let us know what stood out to you and chat with other Hip2Keto readers about your takeaways and notes. We can't wait to hear what you learned and loved about this New York Times Best Seller!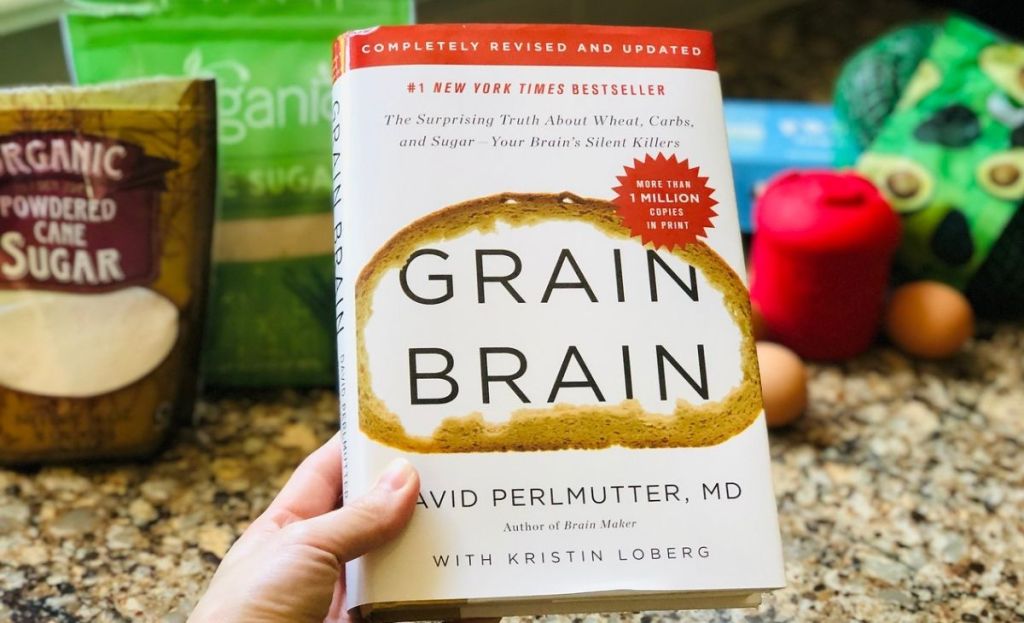 If you like the idea of having a stronger brain and living a healthier lifestyle, then you will LOVE Grain Brain and likely walk away with some life-changing insight. 🙌
---