ALDI Now Sells Keto Ice Cream Pints – Only $3.99!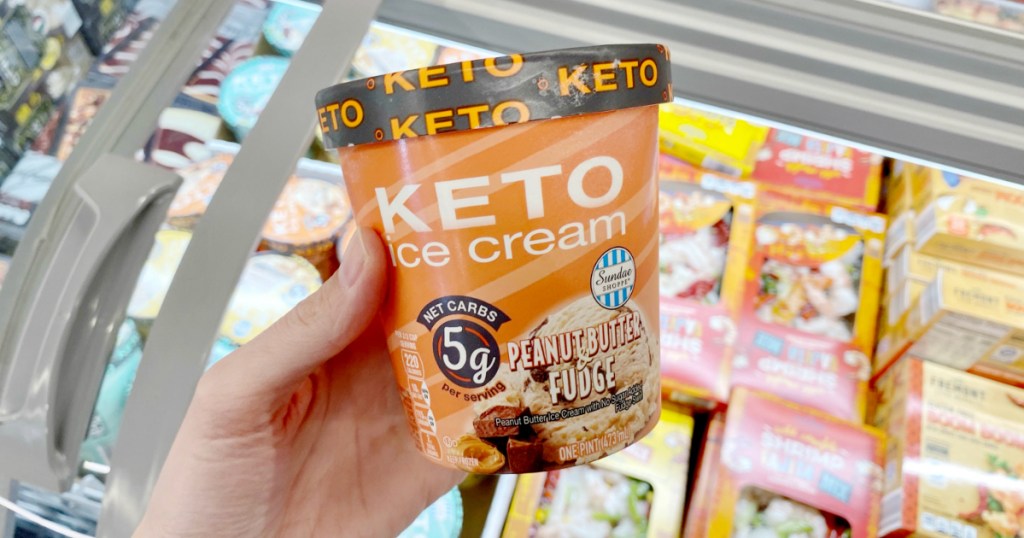 Craving ice cream? You're in luck!
ALDI just released three delicious flavors of Sundae Shoppe Keto Ice Cream! Even better, this ice cream is priced at just $3.99 per pint (much lower than the other store-bought varieties available). You will find Cookie Dough, Peanut Butter Fudge, and Mint Chip flavors now available in store.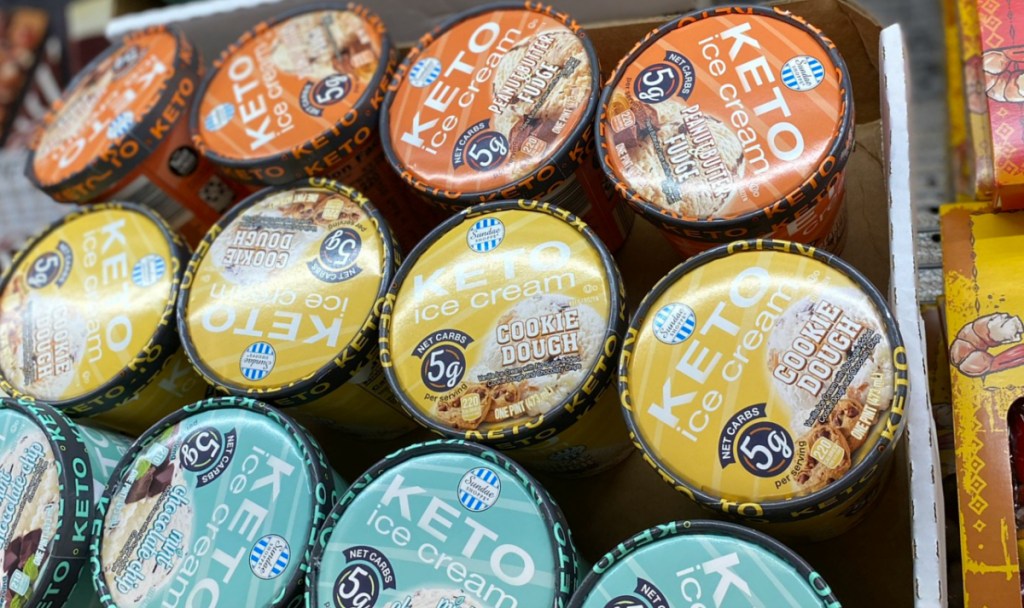 These sweet keto treats are part of the ALDI Finds program, which means they'll only be available for a limited time. If you're craving something sweet, head to your local ALDI and grab a few of these pints while you can!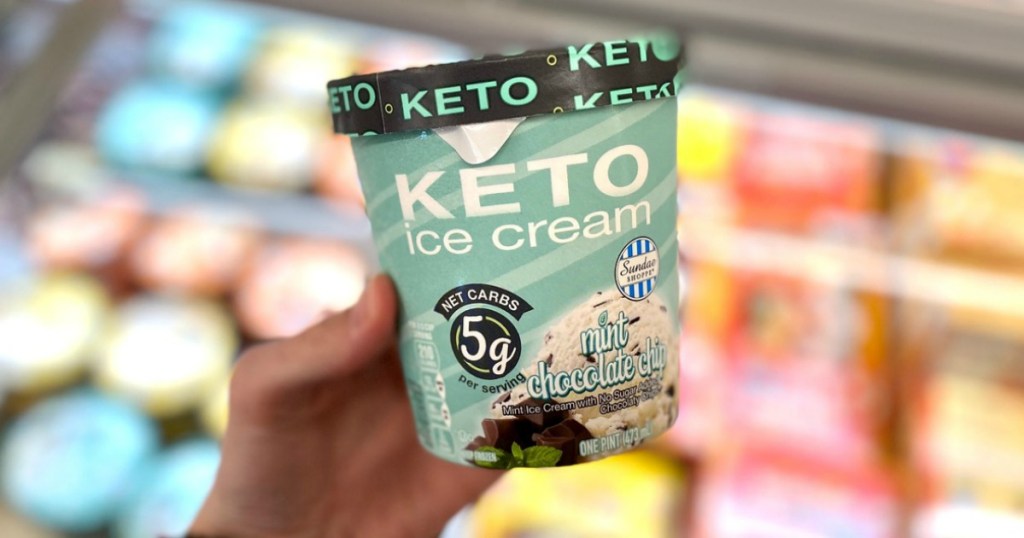 Keto Ice Cream pints – Cookie Dough, Peanut Butter Fudge, or Mint Chip
Just $3.99 each!
---
Nutrition (2/3 cup): 21-22g Fat | 5g Net Carbs | 4-5g Protein
Ingredients (mint chocolate chip flavor): Cream, Skim Milk, Erythritol, Pasteurized Egg Yolks, No Sugar Added Chocolaty Chips (Coconut Oil, Cocoa, Erythritol, Sunflower Lecithin, Salt, Cocoa Processed with Alkali, Vanilla Extract, Monk Fruit), Soluble Corn Fiber, Vegetable Glycerin, Milk Protein Concentrate, Natural Flavors, Tara Gum, Salt, Guar Gum, Monk Fruit Extract

---