Spicy Keto Tuna Melt Cups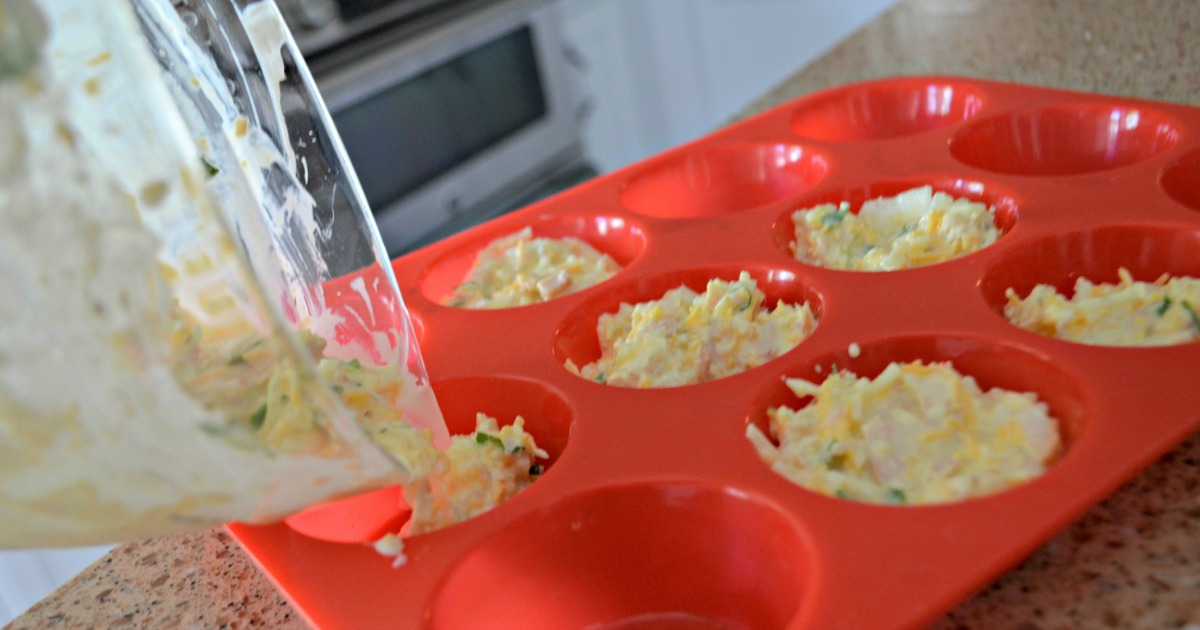 Have a can of tuna in the pantry?
Consider mixing up a batch of these EASY & DELICIOUS spicy keto tuna melt cups using a muffin pan for a perfect low carb dish! This is such a genius way to eat tuna! Even folks who aren't necessarily huge fans of canned tuna fish will LOVE this idea.
Let's get spicy!
I use shredded pepper jack cheese and sliced jalapenos for lots of added flavor in this recipe (it works out perfectly with the sharp cheddar and tuna). If you don't want spicy, just nix the jalapenos and spicy cheese, and use all cheddar or a cheese of your choice.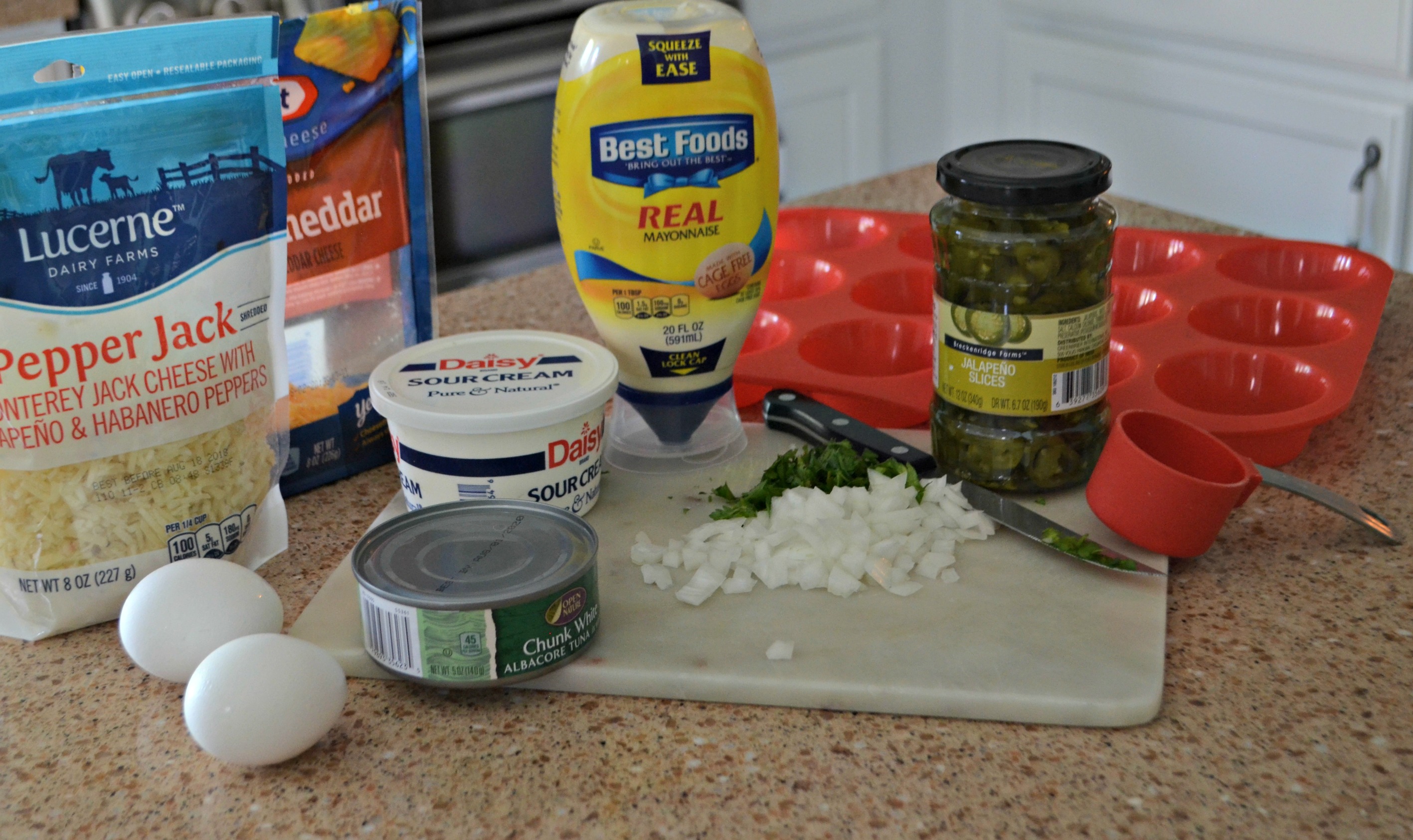 ---
Print
Spicy Keto Tuna Melt Cups
yield: 7 SERVINGS
prep time: 10 MINUTES
cook time: 25 MINUTES
total time: 35 MINUTES
Spicy cheese and tuna are melted together in a muffin tin for a delicious keto meal idea.
Ingredients
5 oz. can of tuna fish, drained
2 large eggs
1/4 cup sour cream
1/4 cup real mayonnaise
1/4 cup onion, chopped
3/4 cup sharp cheddar cheese, shredded
3/4 cup pepper jack cheese, shredded
1 tablespoon fresh parsley, chopped
dash of salt & pepper
20 slices jalapenos from a jar
Directions
1
Preheat oven to 350 degrees and grease a muffin tin.
2
In a mixing bowl combine tuna, eggs, sour cream, mayo, onions, cheese, parsley, salt, and pepper.
3
Fill muffin pan with mixture, evenly. Top each muffin with a few slices of jalapenos. (This batch made 7 muffins)
4
Bake at 350 degrees for 25 minutes. Serve warm.
Nutritional Information
Yield: 7 tuna cups, Serving Size: 1 tuna cup
Amount Per Serving: Calories: 160, Total Carbohydrates: 1g, Fiber: 0g, Net Carbohydrates: 1g, Total Fat: 13g, Protein: 9g
---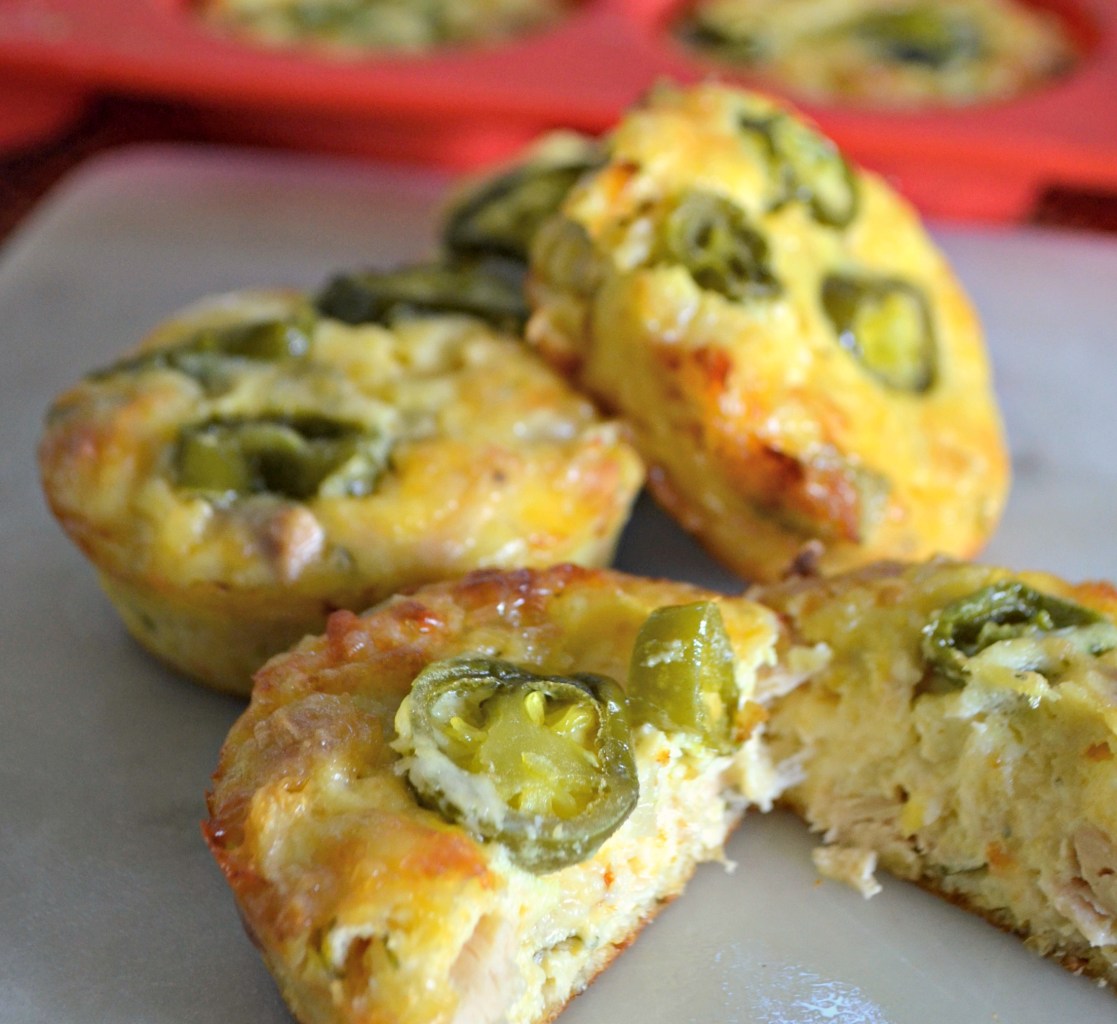 This is a must try keto recipe!
How YUMMY! We absolutely LOVED these spicy tuna cups, and I already had the simple ingredients on hand. I also appreciate how easy this idea is to mix together and bake, and the leftovers warm up nicely. These would be a perfect make-ahead lunch or dinner idea, and can be stored in a covered container in the fridge for up to 3-4 days.
P.S. If you're looking for great muffin and cupcake pan, this silicone one works great, is non-stick, and easy to wash!
---