This Pesto Eggs Recipe Is Our New Favorite Keto Breakfast
This delicious pesto eggs recipe is just what you need to spruce up breakfast!
We love a low carb breakfast or lunch that leaves us nourished and satisfied. That's why when we recently saw this mouth-watering pesto eggs recipe on Grace Elkus's Instagram, we knew we had to give it a try!
It reminded us a lot of our own Fried Eggs with Cheese recipe except that Grace incorporated a twist and made her eggs with feta and pesto. Talk about a flavor kick!
Hip2Keto's Rachel decided to whip up these pesto feta eggs in a low-carb version, and not only were they easy to make, but they came out AMAZING. We knew we had to share this keto breakfast recipe with you ASAP!
Are pesto eggs healthy?
These eggs with feta and pesto aren't a bad way to kick off your day. They provide a filling breakfast without packing on the carbs and sugar.
The egg provides a good source of protein while the avocado and pesto provide heart-healthy fats to your diet. The avocado also includes fiber plus a plethora of essential vitamins, and minerals like niacin, magnesium, Vitamin C, and Vitamin E. Meanwhile, the feta provides calcium and phosphorous which support bone health.
Overall, this dish is pretty healthy when eaten in moderation!

How to make pesto eggs:
You don't have to be a professional chef to make this satisfying meal. It takes only minutes to make and requires just a few simple ingredients! You'll need feta cheese, pre-made basil pesto, keto bread, an egg, and an avocado.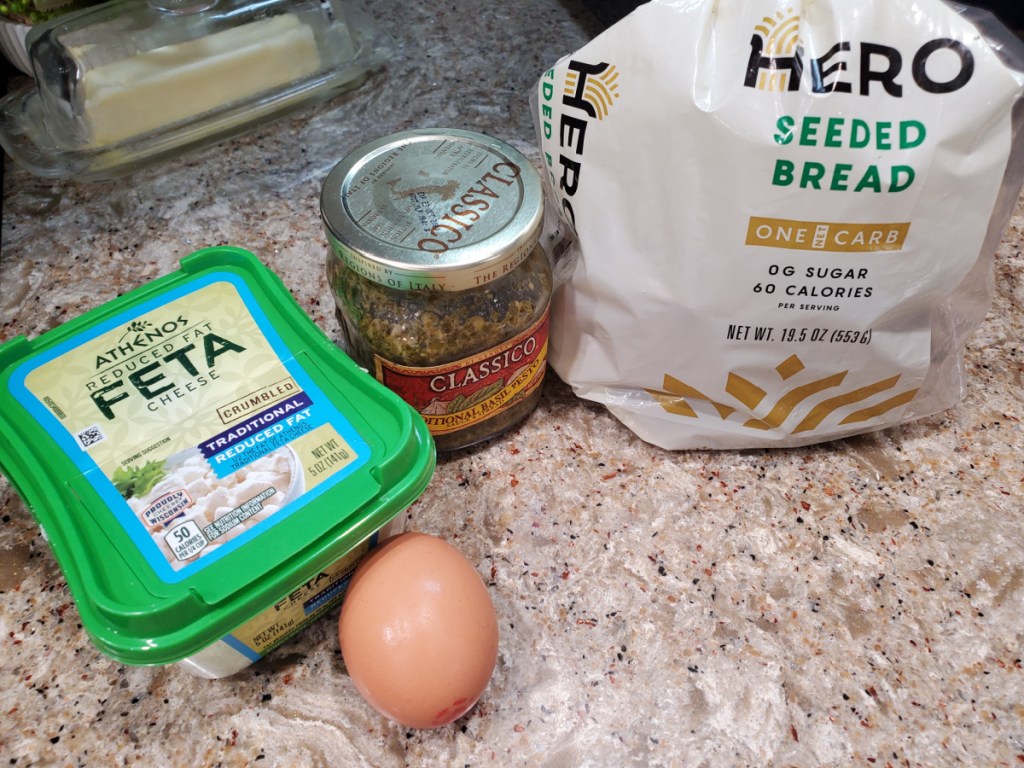 To make this low-carb meal idea, Rachel closely followed Grace Elkus's video and her pesto feta eggs came out fabulous.
She started by placing a ring of feta around the outer edge of a skillet. You won't need butter or oil. Instead, add a tablespoon or so of pesto, as pesto contains olive oil. This ingredient not only adds taste but also helps to avoid food sticking to your skillet.
Once your feta and pesto are in the pan, crack an egg in the middle and fry it over the stove.
As the egg cooks, prepare a slice of keto toast with a hearty layer of avocado (our favorite low-carb bread to use is Hero Bread). When the egg is cooked, simply place it atop the avocado toast and you're finished!
You'll have a scrumptious and filling keto breakfast or lunch to enjoy all while staying low carb. 🙌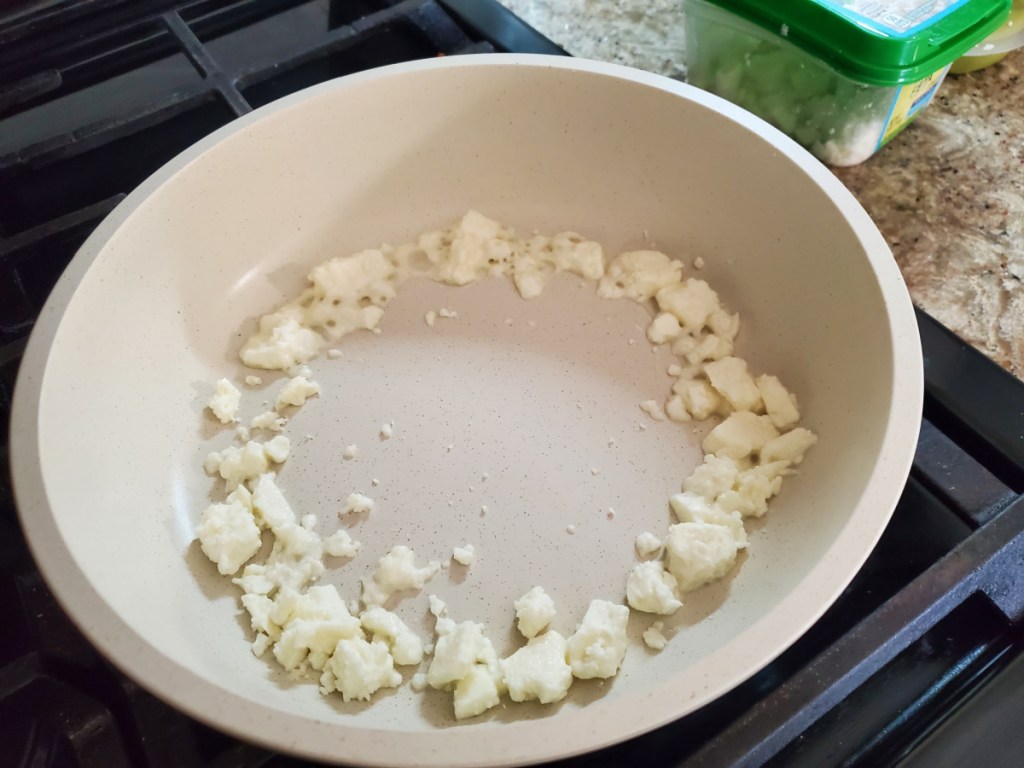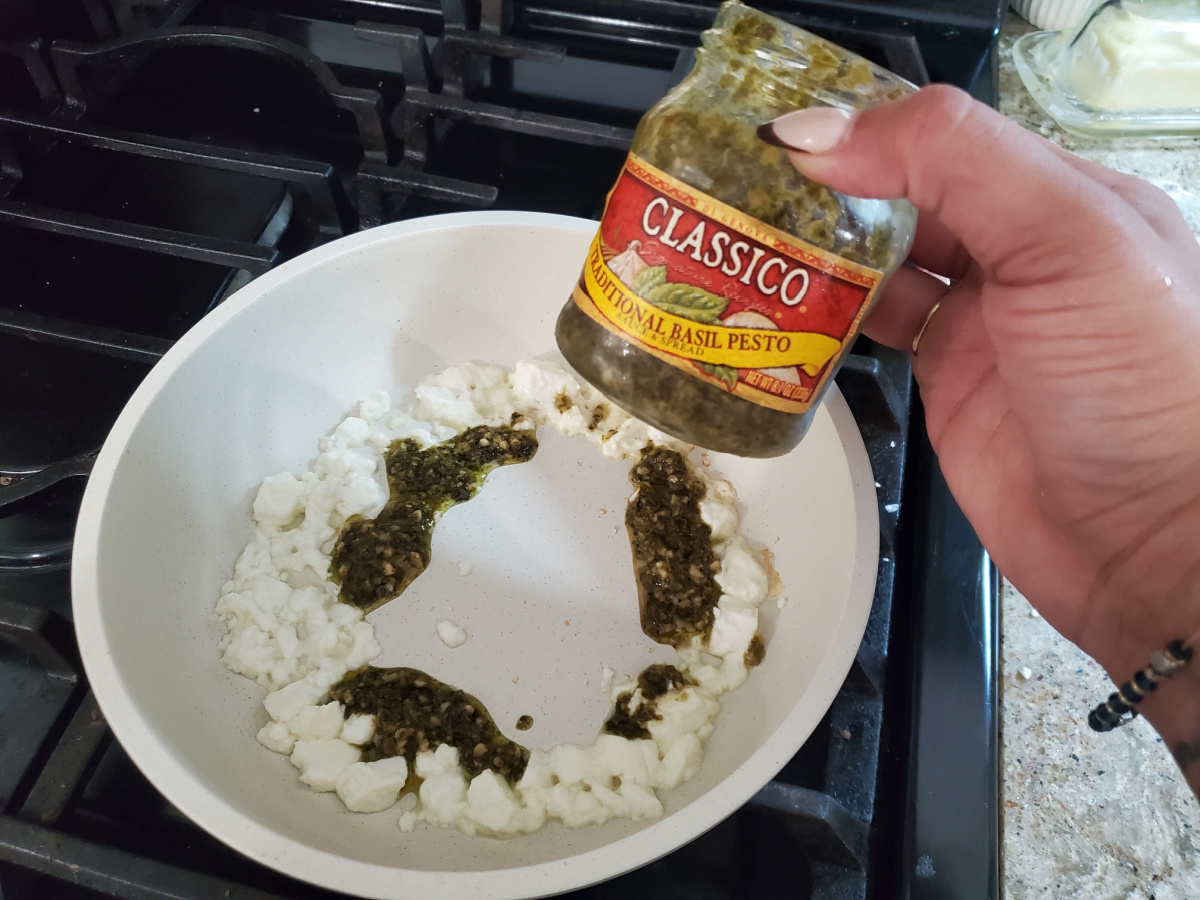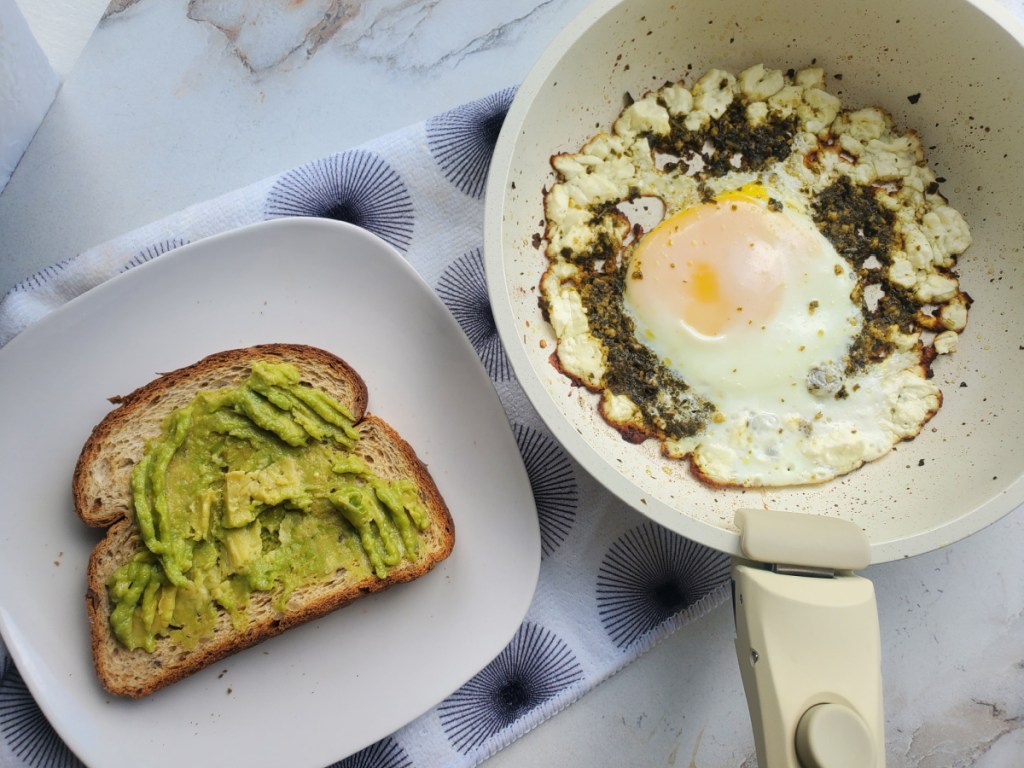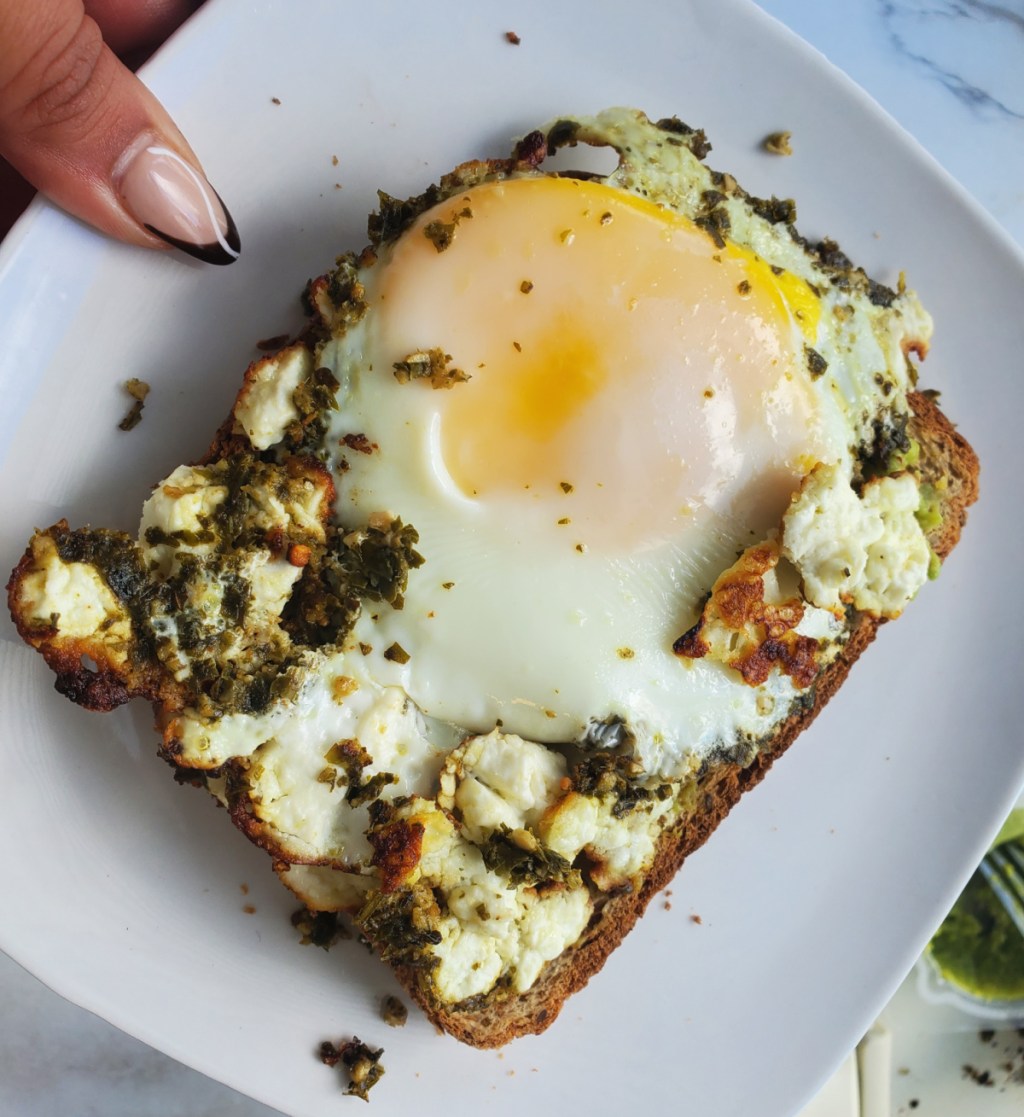 This keto-friendly breakfast is a must-try!
This low-carb breakfast idea is absolutely crave-worthy. It's so flavorful! We love the minimal ingredients and how simple it is to create.
If you love eating eggs on a keto diet, this recipe is a must-try. It puts a whole new twist on a breakfast favorite. We won't be surprised if you want to eat it for lunch and dinner, too!
This pesto eggs recipe is now a staple at Rachel's house: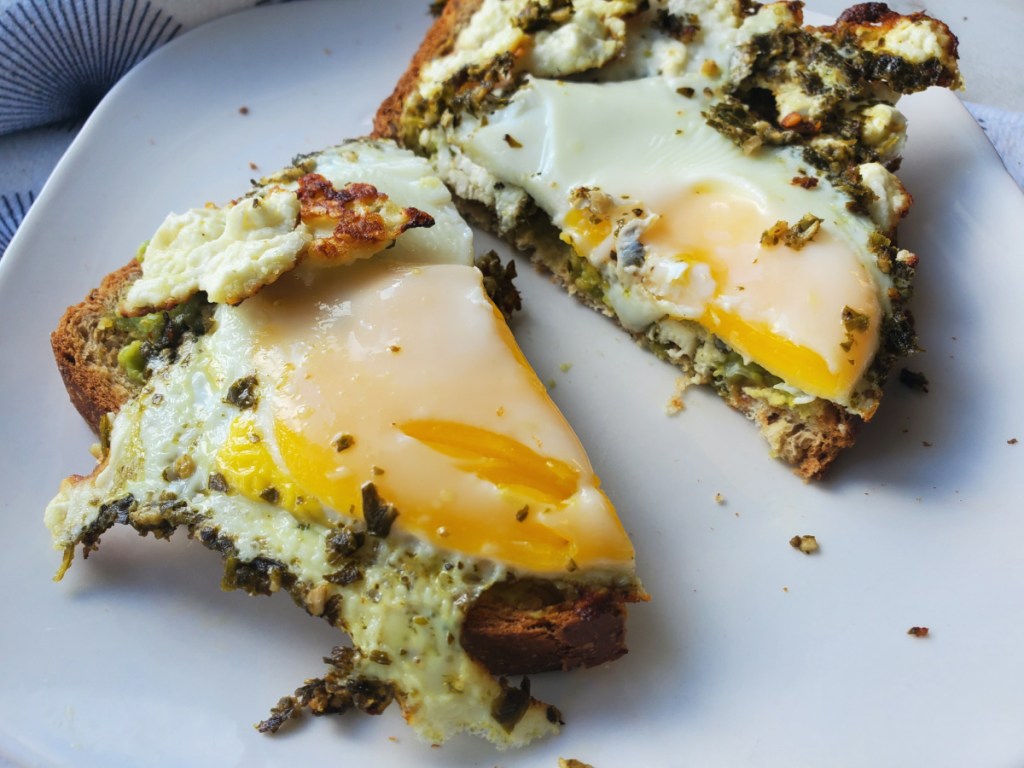 "As a professed feta and pesto lover, I had to jump on the viral pesto and feta egg trend, but keto-style! I used low-carb bread as my trusty sidekick, and oh boy, this combo was so delicious! It's been on a constant rotation in my house." – Rachel, Hip2Keto team
---