Get Ready to Sink Your Fork into These Loaded Keto Waffles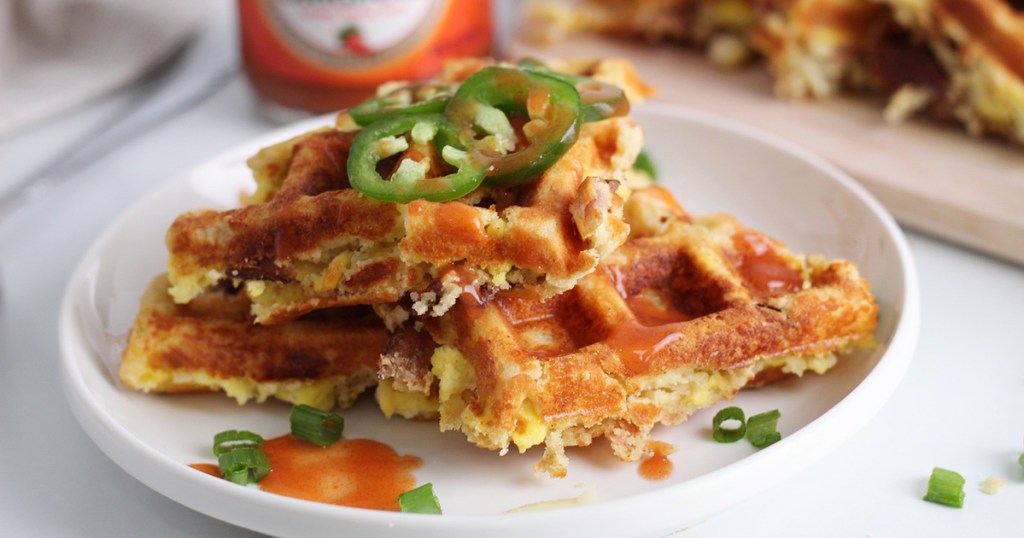 Craving waffles?
How about an over-the-top stack of loaded keto waffles?! This keto-friendly recipe is simply irresistible and is packed with delicious hearty protein that will keep you full all day long! Loaded with scrambled eggs, crispy bacon, and freshly grated cheese, this is a breakfast everyone will love.
Introducing loaded keto waffles!
Waffles are a breakfast lover's best friend.
I don't know about you, but there's nothing better than a crispy waffle for breakfast or brunch. While there are a lot of great keto waffle recipes out there, this one is a hearty version filled with bacon, cheese, and eggs that I think your entire family will love. So good they'll be asking to have breakfast for dinner every night!
Easy, peasy breakfast on the go!
It is always nice to switch up your breakfast (or dinner) routine and this is a keto waffle I highly stand behind! You could even make some in advance and freeze them, then just pop them right into the toaster when you're ready to eat one during your busy week.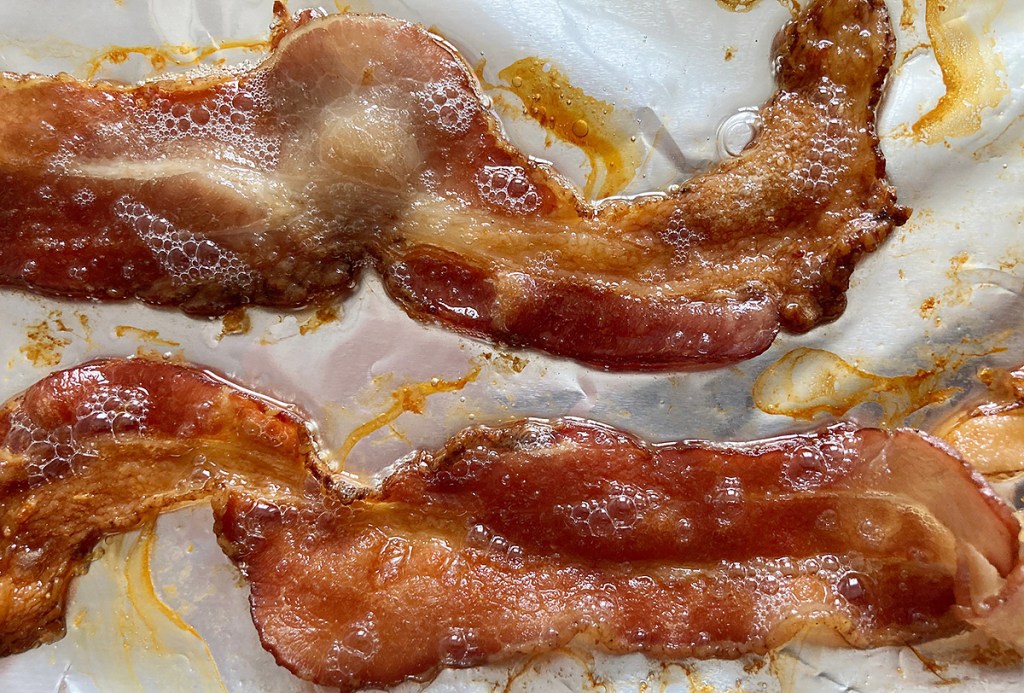 Your taste buds will thank you!
I used bacon in this recipe, but feel free to use low-carb sausage or ham. Don't be afraid to load the waffle batter up with all your favorite keto breakfast meat. Or, consider omitting the meat and add in veggies like spinach or peppers to create a keto vegetarian waffle.
I made these keto breakfast waffles in my regular size waffle maker which produces 7″ waffles, but you could make smaller versions in the Dash Mini Waffle Maker.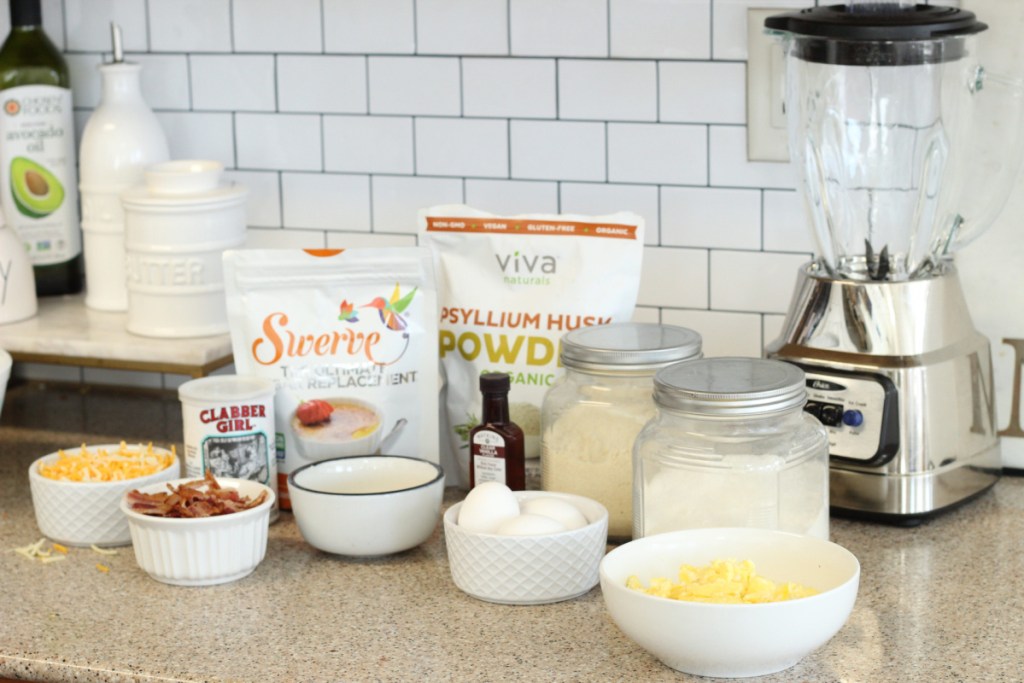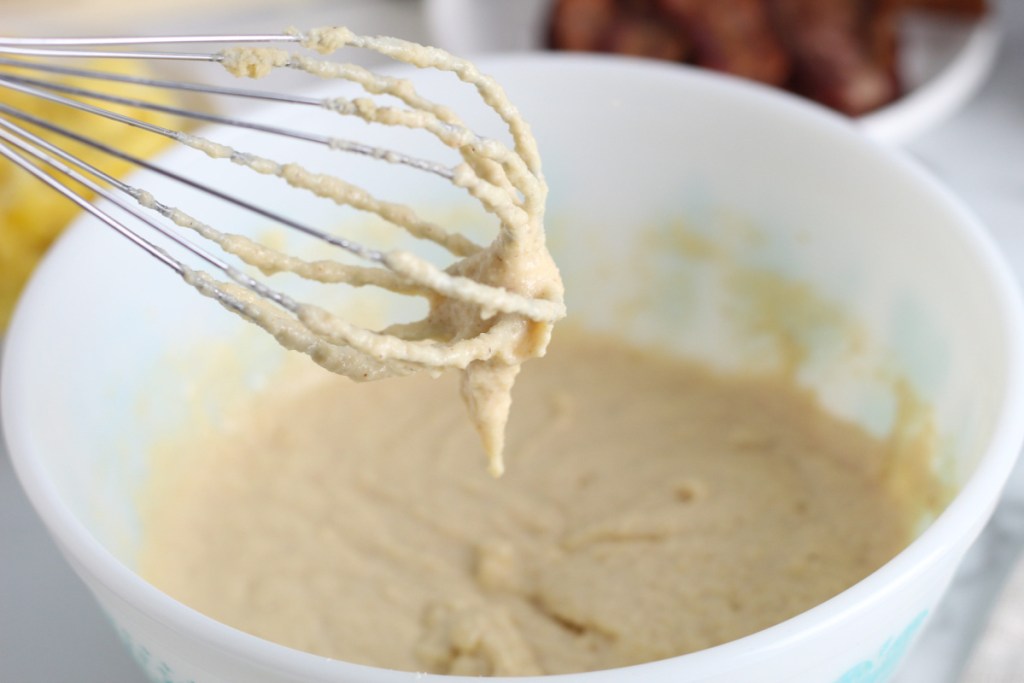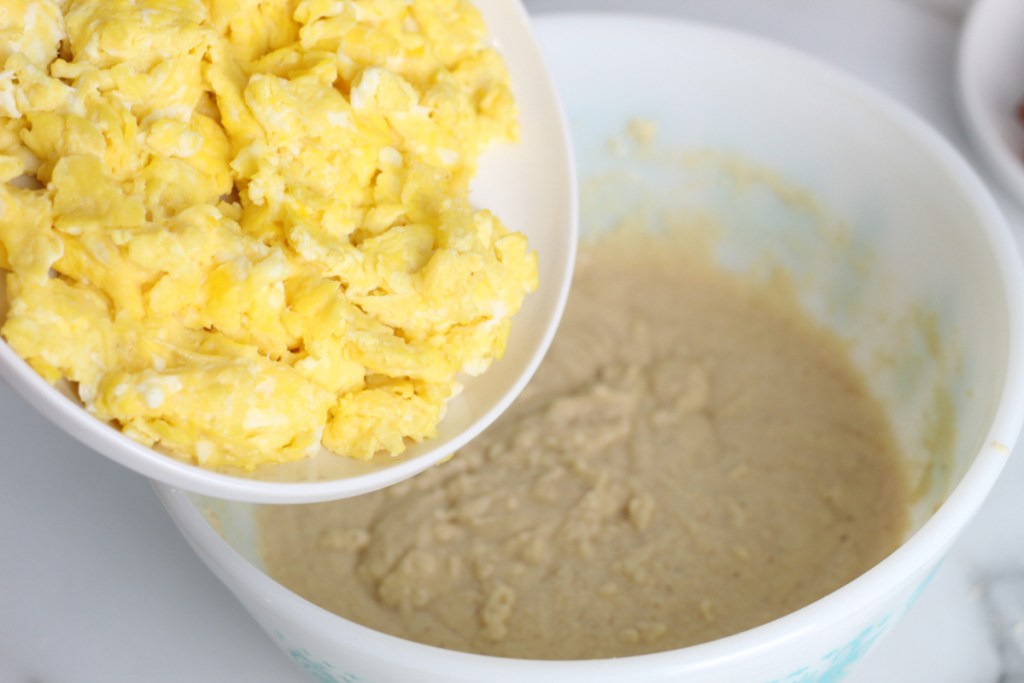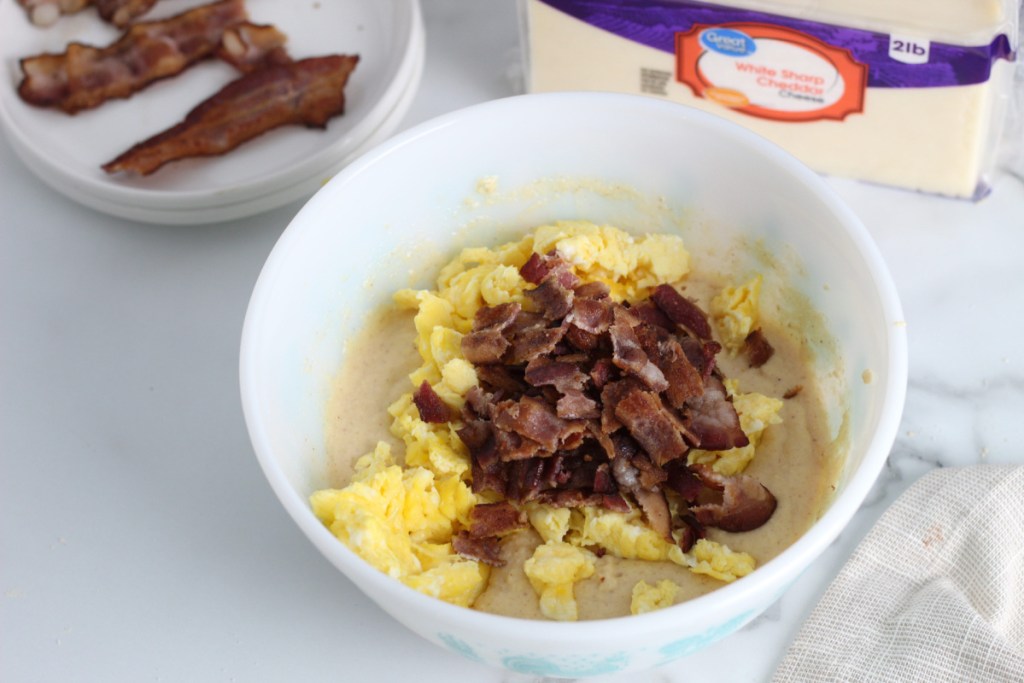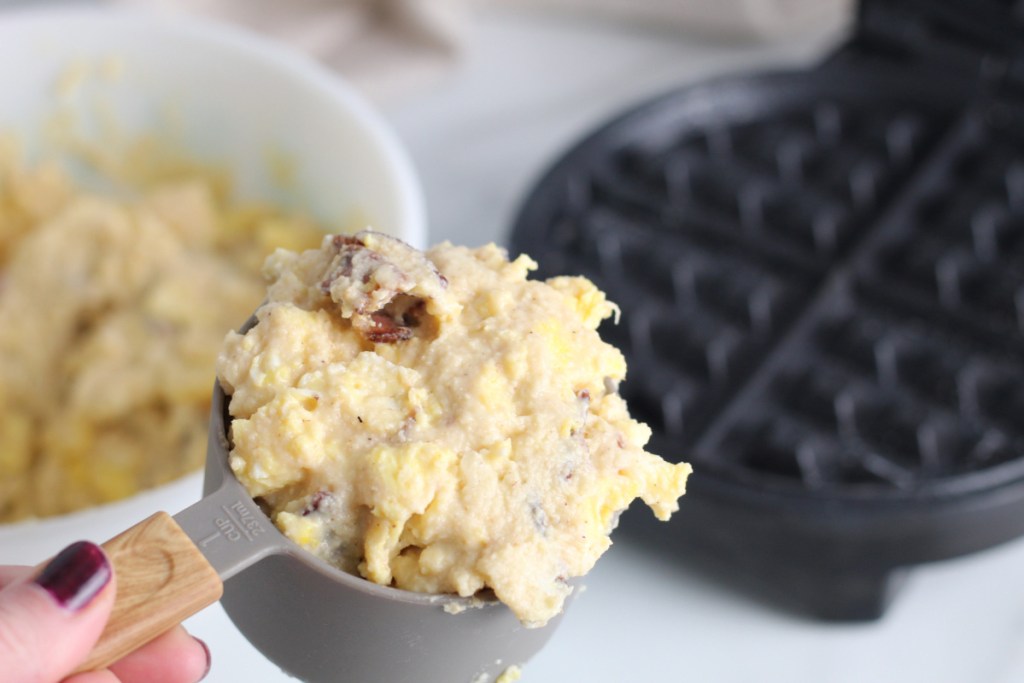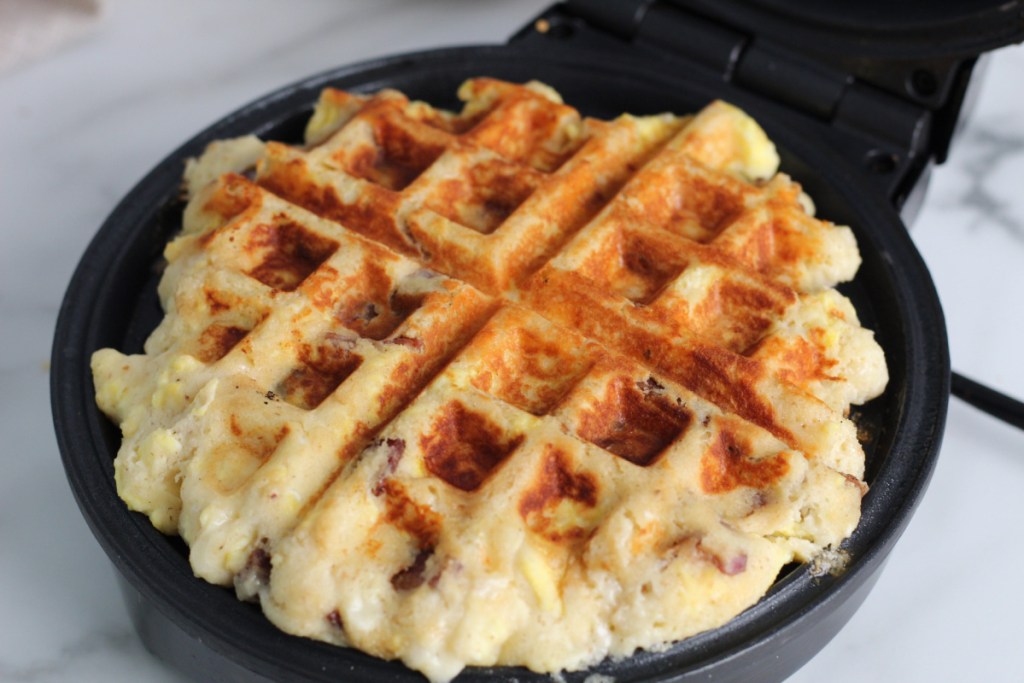 ---
Print
Loaded Keto Waffles
yield: 4 SERVINGS
prep time: 15 MINUTES
cook time: 5 MINUTES
total time: 20 MINUTES
Delicious loaded keto waffles made with eggs, cheese, and bacon for an explosion of flavor!
Ingredients
Keto Waffle Batter:
2 teaspoons baking powder
1/4 teaspoon salt
1/4 cup butter, melted
3 eggs, room temperature
1/2 cup water
Loaded Filling:
5 eggs, scrambled
1/2 cup crumbled bacon
1/2 cup cheddar cheese, shredded
Directions
1
To Make Waffle Batter:
In a bowl, whisk together almond flour, coconut flour, psyllium husk, baking powder, and salt.
2
In a blender, add 3 eggs, melted butter, keto sweetener, vanilla, and 1/2 cup of water. Blend for 15 seconds. Add in almond flour mixture and blend for 30 seconds. Add waffle batter to a large mixing bowl.
3
Fold in scrambled eggs, bacon crumbles, and shredded cheese to the waffle batter.
4
Add 1/2-1 cup batter to a preheated waffle maker, close, and cook on high until done. Each waffle maker will cook a little differently so follow your waffle maker manual.
6
Store leftovers in an air-tight container in the refrigerator for up to 7 days. You can reheat them in a toaster, air fryer, or warm them back up in your waffle maker.
Nutrition Information
Yield: 4 waffles, Serving Size: 1 waffle
Amount Per Serving: 436.3 Calories | 34.7g Fat | 17g Total Carbs | 6g Fiber | 2.1g Sugar | 0g Sugar Alcohol | 6.1g Erythritol | 21.1g Protein | 4.9g Net Carbs
---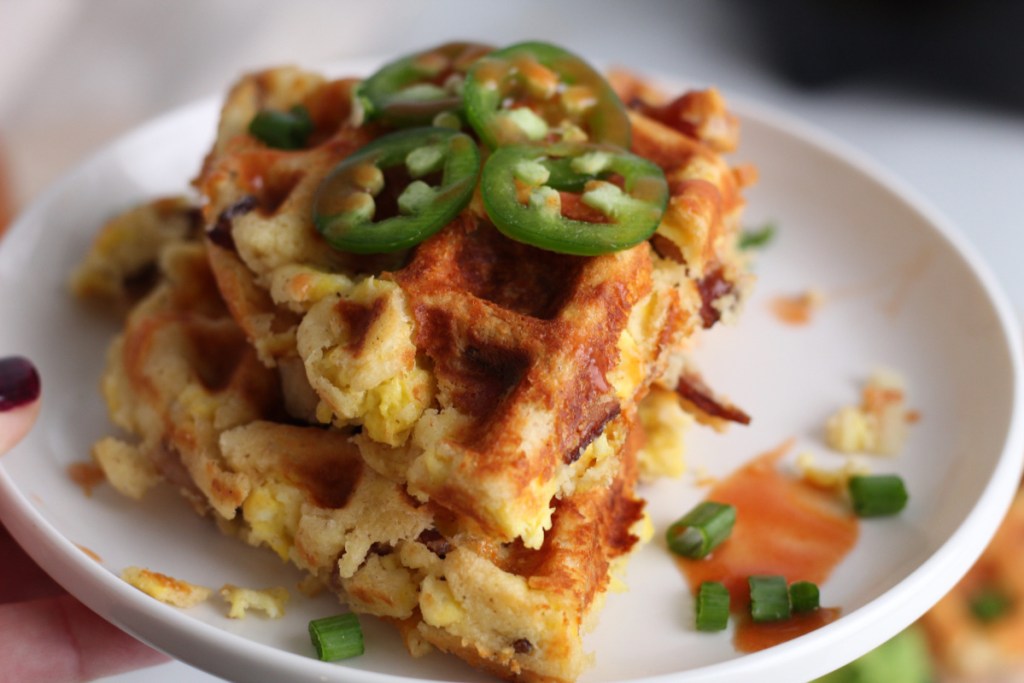 Anytime is the right time for a loaded keto waffle!
I'm the type who loves to eat breakfast for dinner, so the fact this is more of a savory dish is even better. This waffle is seriously the perfect comfort food you've been looking for. Plus, these are great to just grab and go, but they're also perfect for a weekend brunch, so consider topping with our keto gravy, or even some ChocZero maple syrup! YUMMO!
My Hip sidekick Jenna tried out this recipe and here's what she thought:
"Wow! I love the taste of these, and the from-scratch waffle mix is spot-on. The addition of the bacon and eggs INSIDE the waffles?! Amazing! This was so worth busting out the waffle maker, and I was able to make a few for tomorrow too, which I plan on reheating in the air fryer."
---
Hungry for more? Try out any of our keto chaffle recipes next!