Keto White Chicken Chili – Easy Crockpot Dinner Idea!
Warm your belly with a bowlful of keto white chicken chili.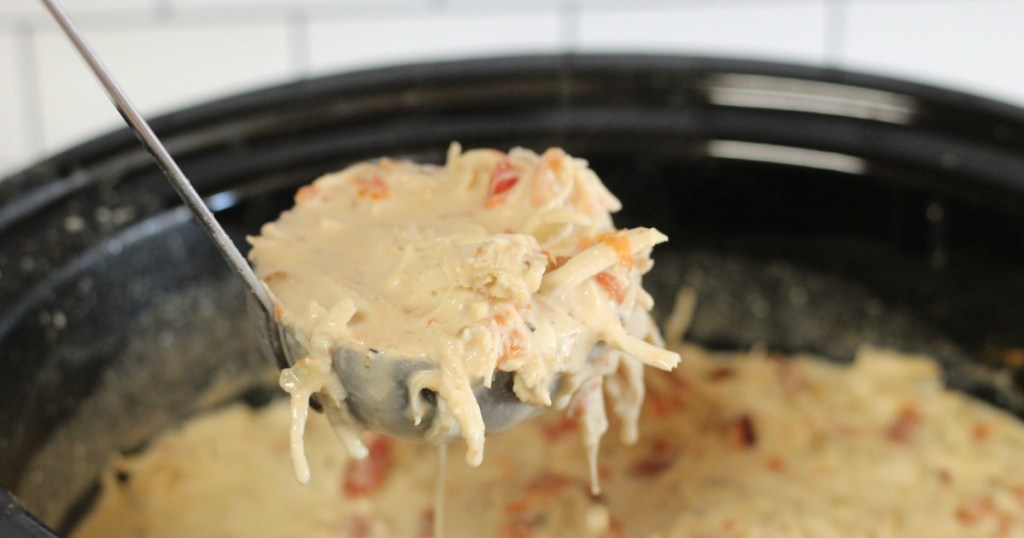 Winner winner keto comfort food dinner!
This keto white chicken chili is the perfect low-carb version of the classic carb-heavy chili that is so rich, creamy, and full of flavor. I love that I can just throw all of the ingredients in my Crockpot and have a delicious keto-friendly dinner ready in a few hours with little effort. No need to spend a ton of time in the kitchen!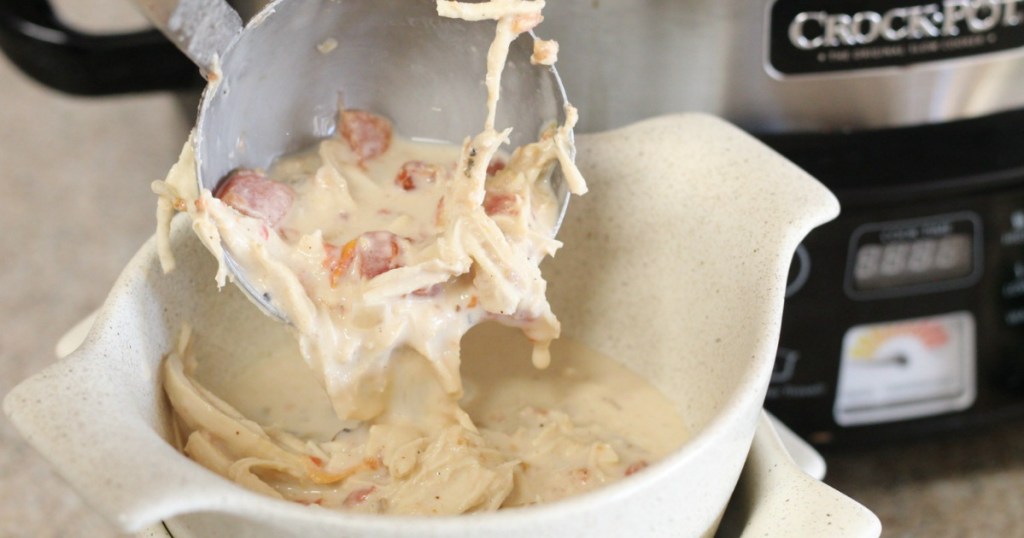 I always serve up this keto white chicken chili on the weekend because it's great to grab a bowl to chow down on while we're watching football. You can even turn it into a dip, and dunk in some cheese crisps or use it as a base for keto nachos! YUMMO!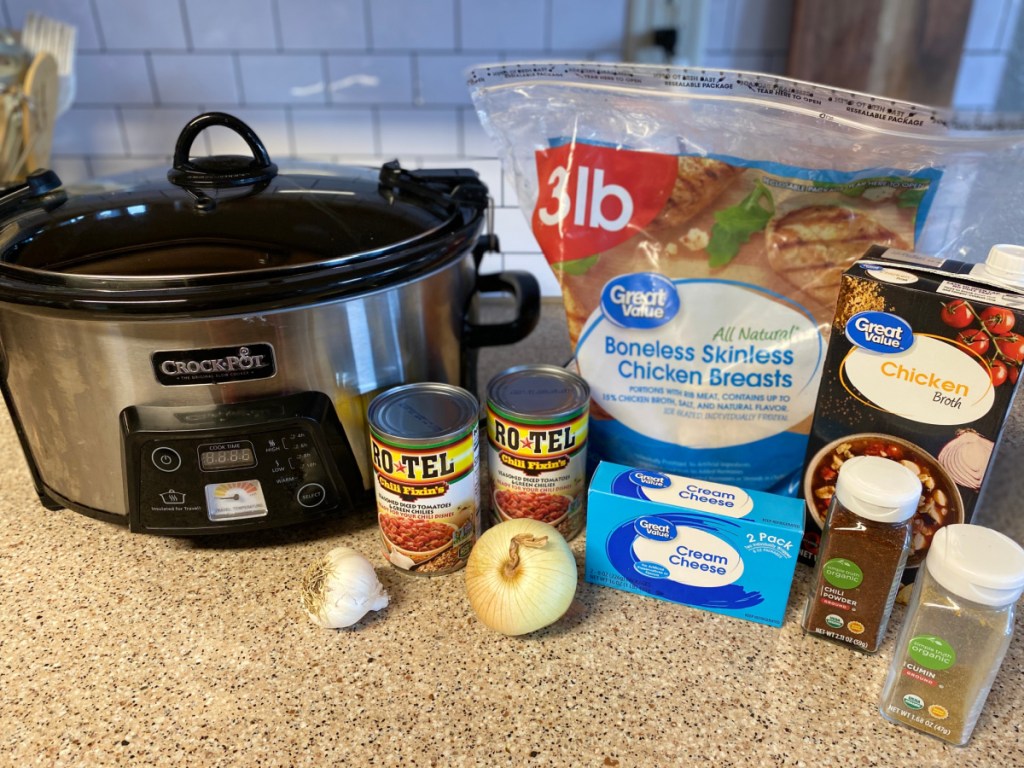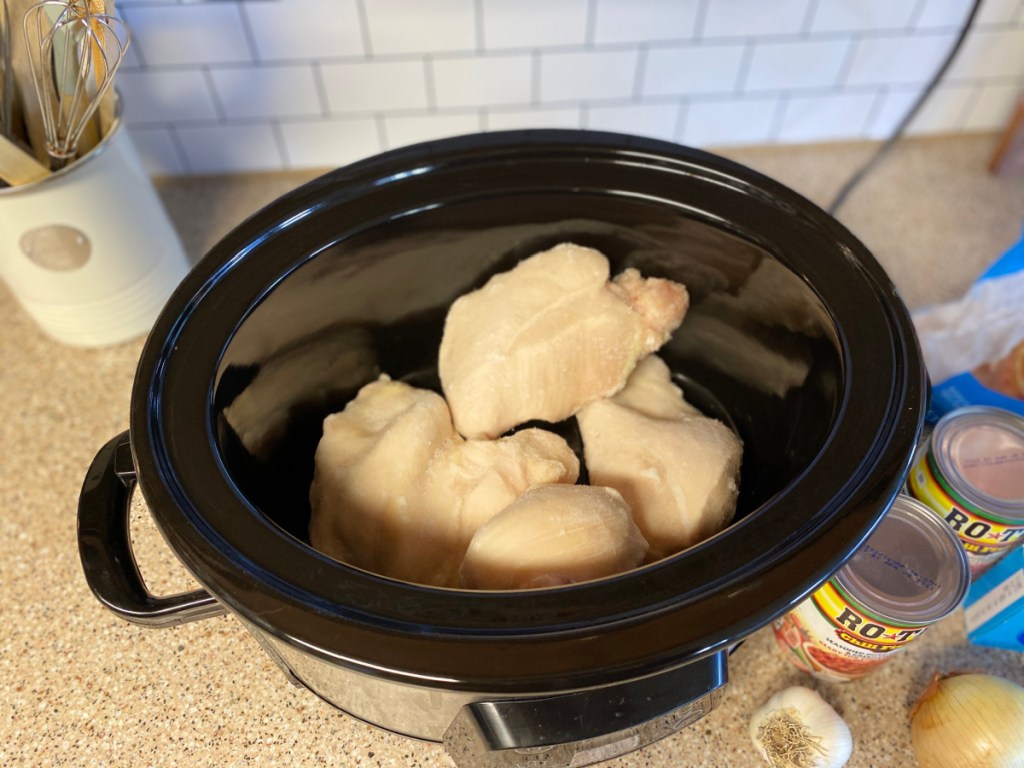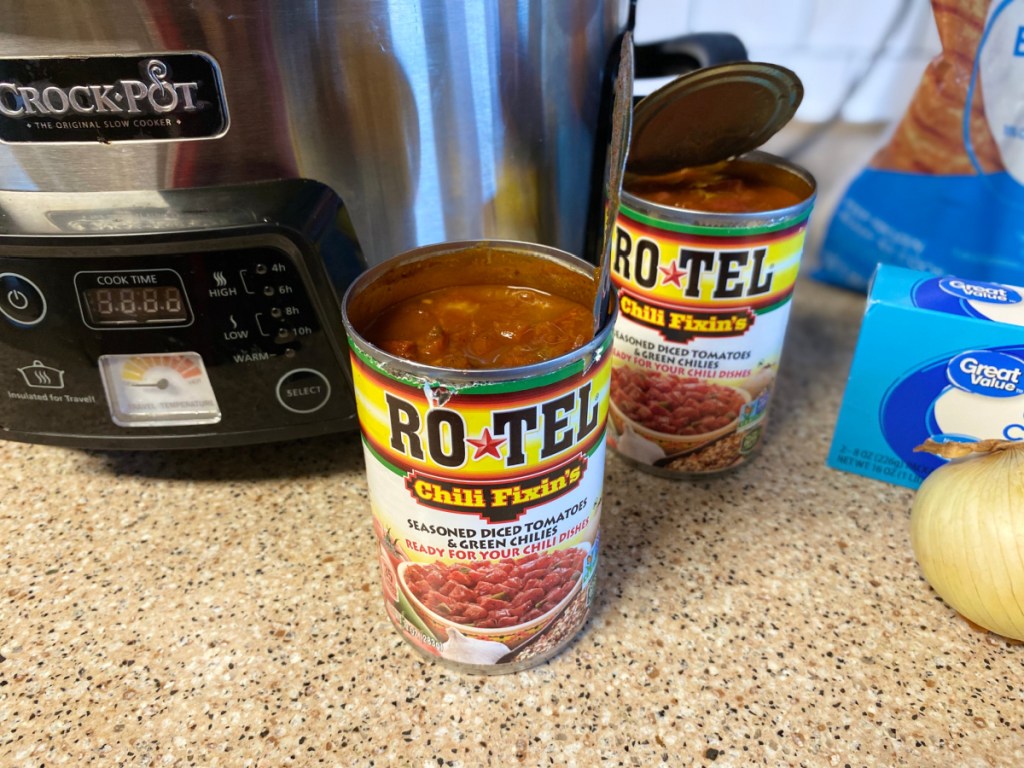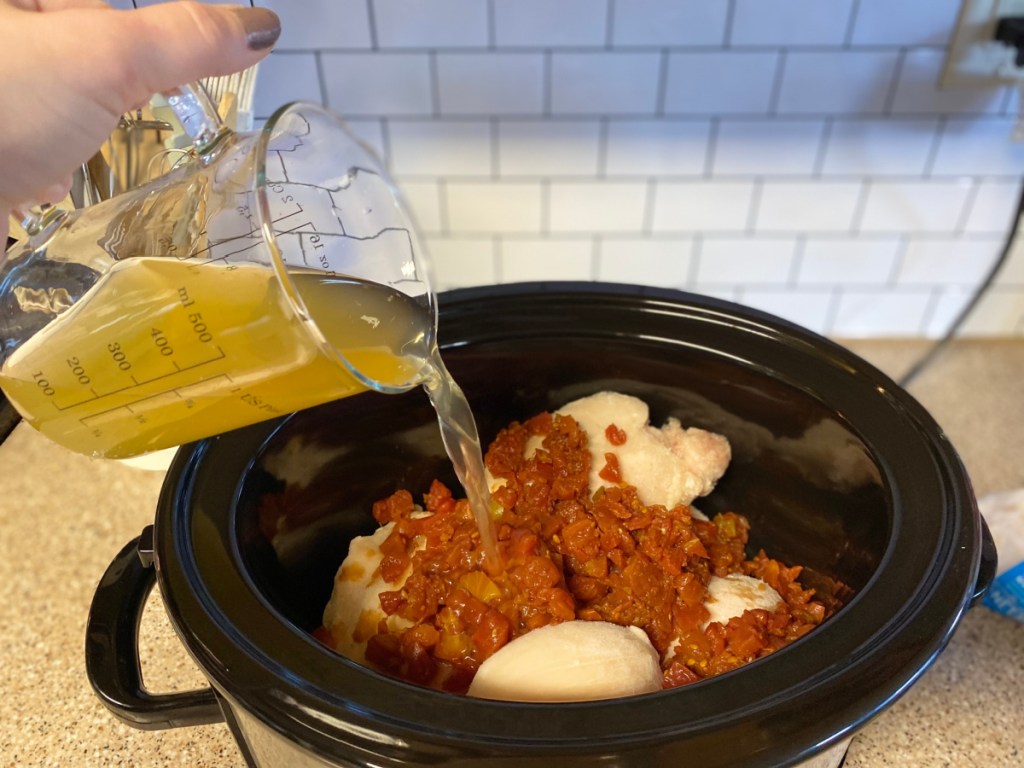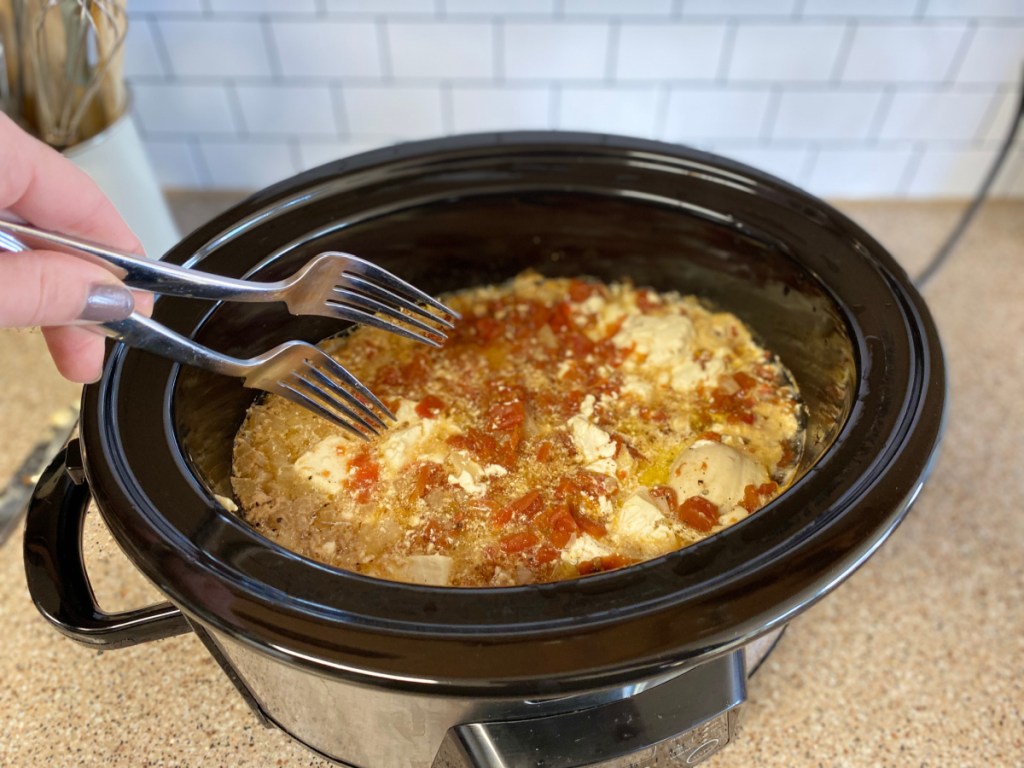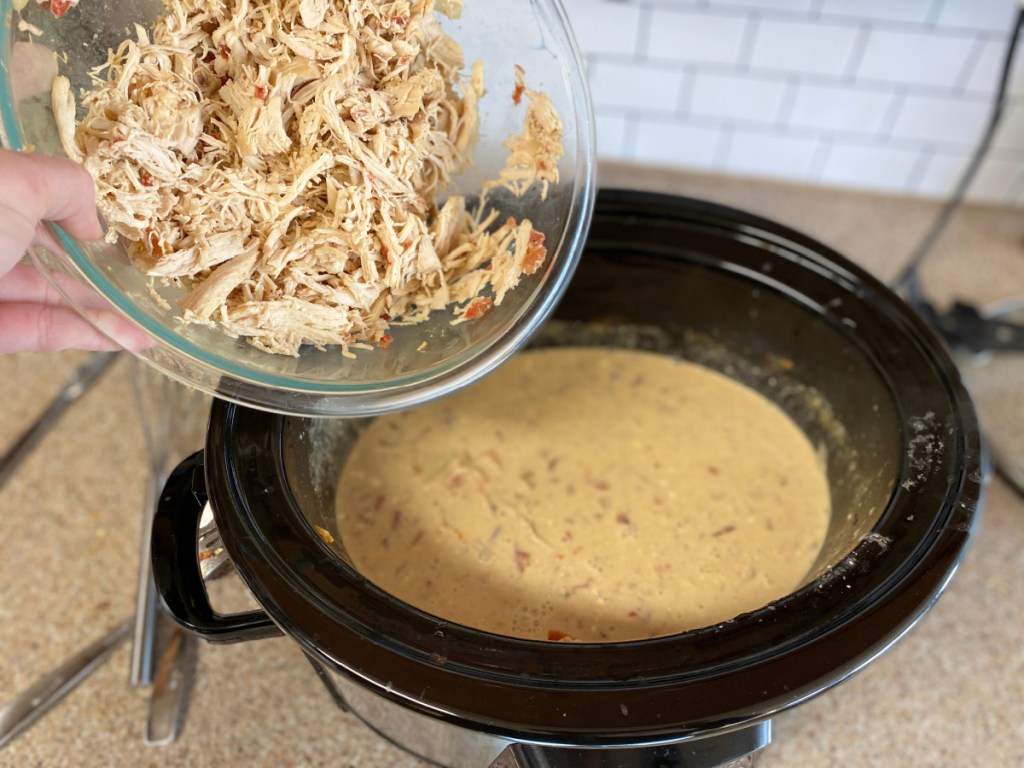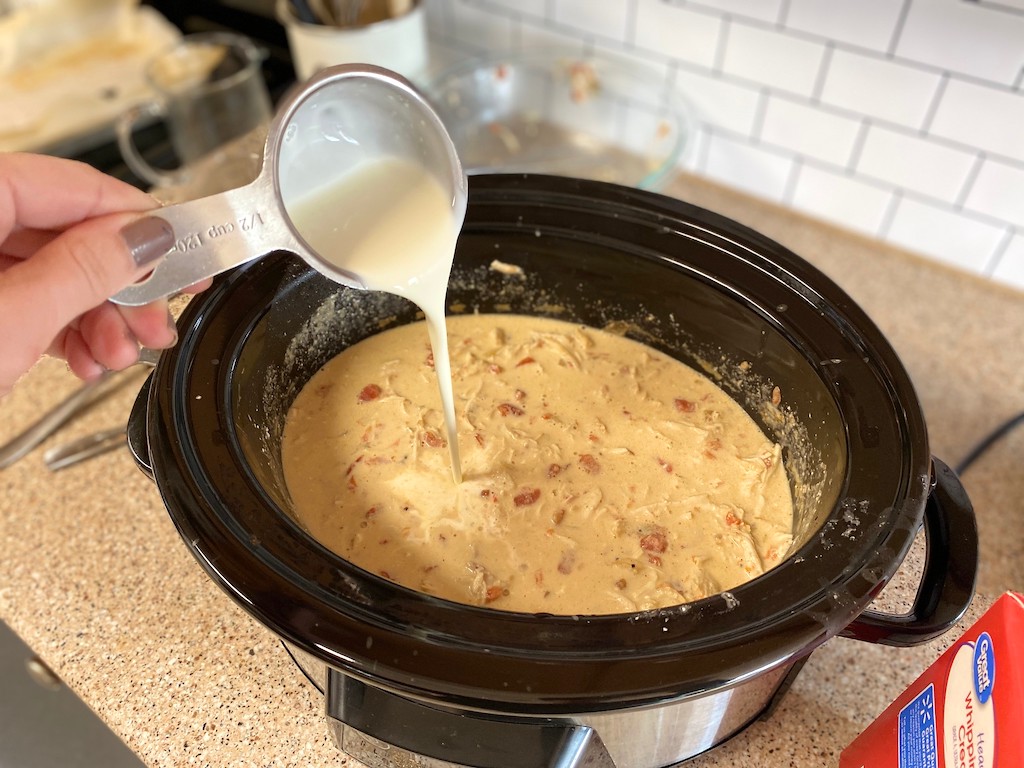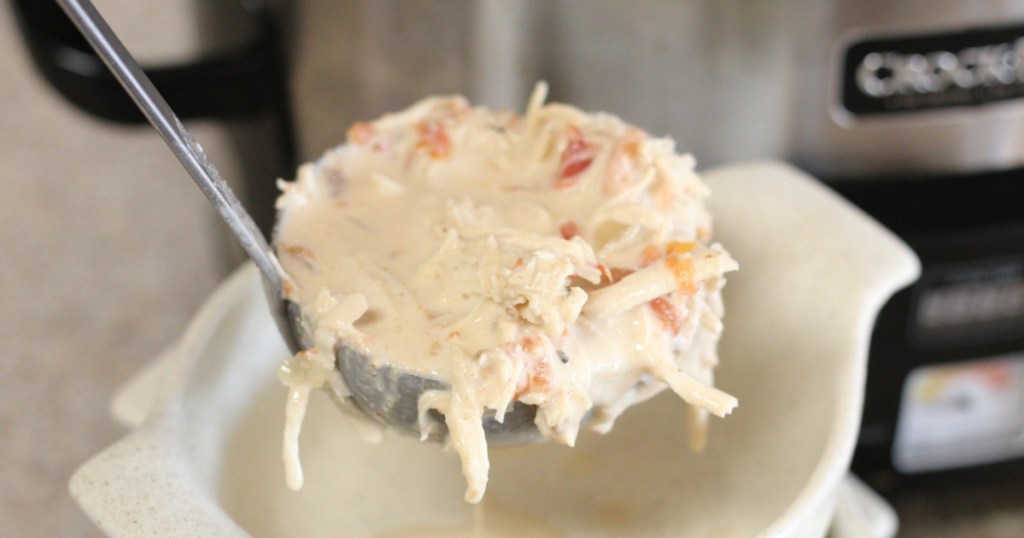 ---
Print
Keto White Chicken Chili
yield: 8 SERVINGS
prep time: 10 MINUTES
cook time: 8 HOURS
total time: 8 HOURS 10 MINUTES
Flavorful chili made without beans to keep it low carb. Just grab a few simple ingredients such as Rotel Chili Fixin's and throw it in your Crockpot for an easy peasy dinner!
Ingredients
4 large frozen chicken breasts
2 cups chicken broth (use 3 cups if using fresh or thawed chicken)
1 small onion, diced
2 garlic cloves, diced
1 teaspoon salt
1 teaspoon black pepper
1 teaspoon cumin (add if you use regular Rotel)
1 teaspoon chili powder (add if you use regular Rotel)
8 oz. cream cheese, cubed
1/2 cup heavy cream
Toppings (optional):
avocado, cut into cubes
cilantro, chopped
white cheddar cheese, shredded
sliced jalapeños
Directions
1
Add frozen chicken breast, Rotel cans, chicken broth, onion, garlic, salt, and pepper to the slow cooker. Cook on low for 8 hours. Stir occasionally, if you can. *Also add in cumin and chili powder if you are using regular cans of Rotel instead of Rotel Chili Fixin's or if you just want a stronger chili flavor.
2
Remove the chicken from the slow cooker and place it in a bowl or on a cutting board. Add heavy cream and cream cheese to the chili mixture and whisk to make sure everything gets mixed together well. Shred the chicken with two forks and add the chicken back to the slow cooker.
Note: Cut cream cheese into cubes so that it melts easier. You can easily use a hand mixer or whisk to break it up before adding the chicken back into the slow cooker.
3
Serve warm, and top chili with cilantro, avocado, jalapeño, and shredded cheese if desired. Enjoy!
Nutrition Information
Yield: 8, Serving Size: 1
Amount Per Serving: 240 Calories | 13.1g Fat | 6g Total Carbs | 0.9g Fiber | 2.8g Sugar | 15.3g Protein | 5.1g Net Carbs
---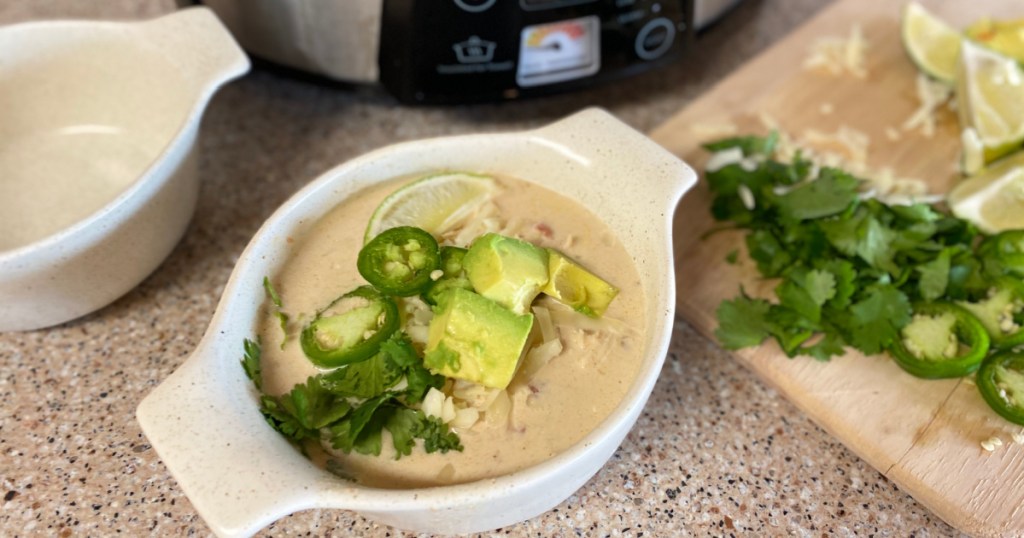 Here are a few recipe tips to keep in mind when making this keto white chicken chili:
I used Rotel Chili Fixin's, but you can use the original Rotel can and just add 1 teaspoon of chili powder and 1 teaspoon of cumin if you can not find the all-in-one can.
Since we can't use beans like a traditional chili, you can add cauliflower rice at the very end if you'd like to make it even heartier. Avoid adding it during the whole cooking process because it will become mushy.
I used frozen chicken breasts which means you can reduce some of the chicken broth as I did. If you are using fresh chicken breasts, add 3 cups of chicken broth.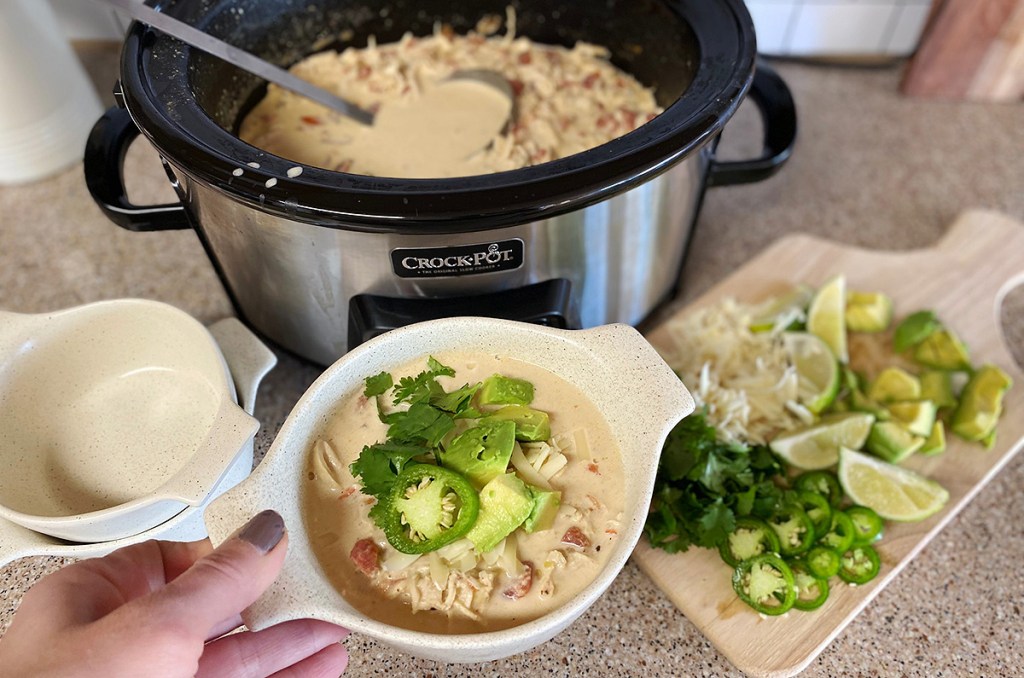 Low-carb goodness in a bowl!
This keto white chicken chili recipe is so flavorful that you won't even miss the beans. I made an extra batch to share with my neighbor and she didn't know it was low-carb until I told her when she asked for the recipe.
It's sure to be a real crowd-pleaser and it's not super spicy so it's something everyone can enjoy.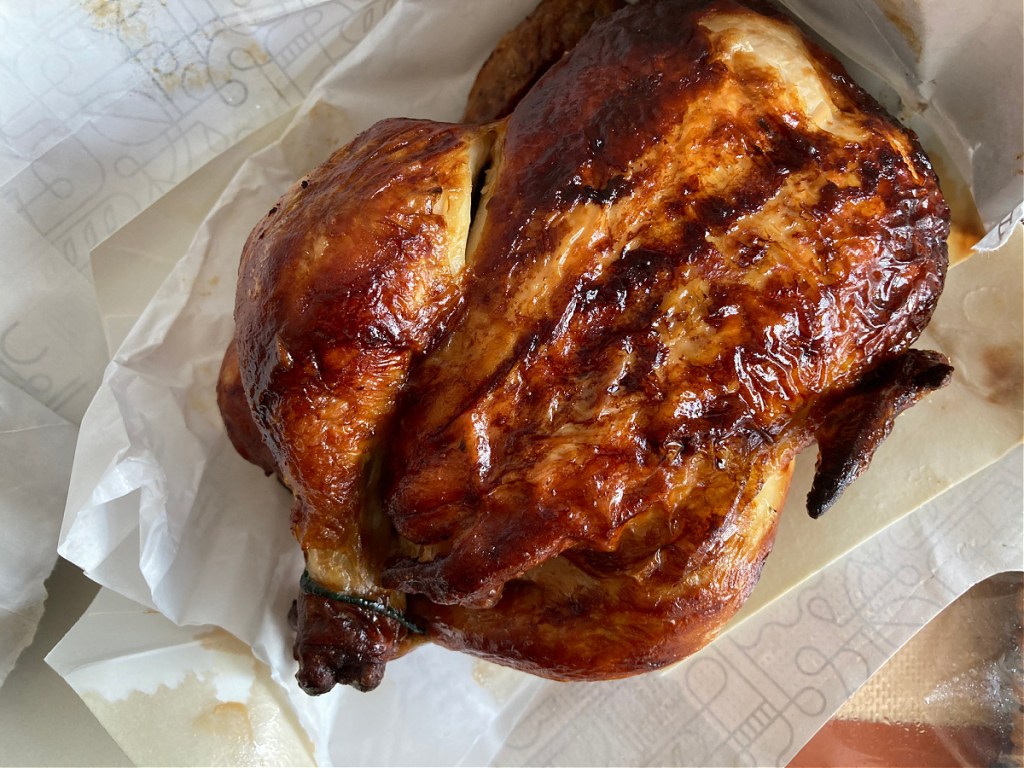 Want to save time?
Grab a pre-cooked rotisserie chicken! I love to grab one when I'm at Sam's or Costco and they're always so tender and juicy, providing the perfect shreds of chicken for this recipe. Not only are they a great time saver for this chili, but you can't beat the price as they are typically under $6.
My Sam's Club and Costco also both sell packs of pre-cooked rotisserie chicken breasts that have already been deboned. That really saves so much time, and if you're a fan of white meat then it's even better!
If you are using pre-cooked rotisserie chicken, I recommend 4 cups for this chili recipe.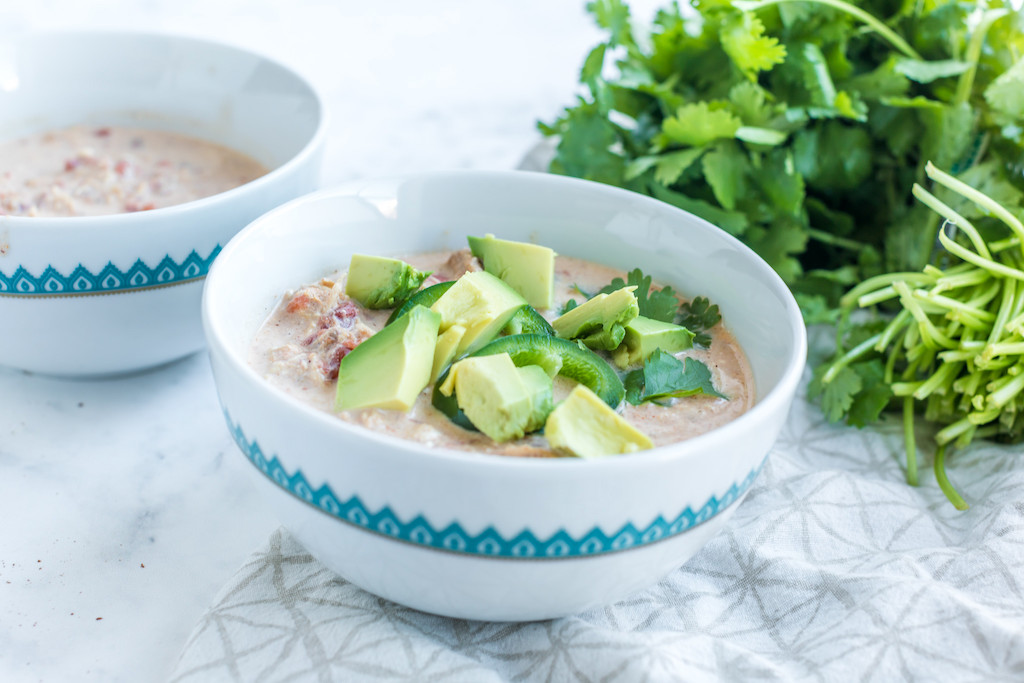 My Hip sidekick, Jenna, tried out this white chicken chili recipe and here's what she thought!
"This keto white chicken chili smelled so good from the moment it started cooking! I love how easy it was to throw everything together, and with the cans of Rotel, there wasn't a whole lot of prep other than opening the cans. The flavor is awesome, and I am definitely going to make it for my family again. Plus, it reheated beautifully the next day."

---
Looking for traditional chili? Check out this Wendy's copycat keto chili recipe!