Cheesy Keto Ground Beef Casserole w/ Broccoli | Family-Favorite Recipe!
This keto ground beef casserole is perfect for the whole family.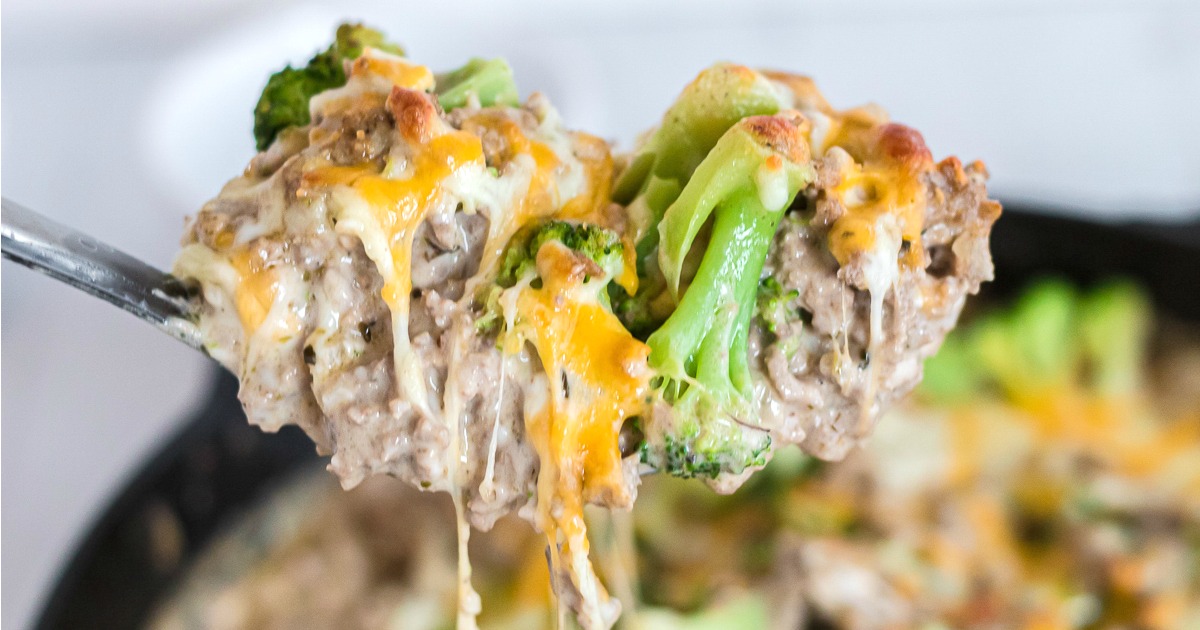 Easy keto casseroles make weeknight meals a family-friendly feast!
This cheesy keto ground beef casserole with broccoli is incredibly easy to make on a busy weeknight. Casseroles are great when you're short on time and budget. With simple ingredients you may already have on hand, this one-skillet broccoli and hamburger meat casserole comes together in under 30 minutes!
Don't be fooled by its simplicity.
From the first bite, you can taste the rich creamy sauce with the tender broccoli. This keto ground beef casserole with an extra scrumptious layer of cheese oozes comfort food vibes.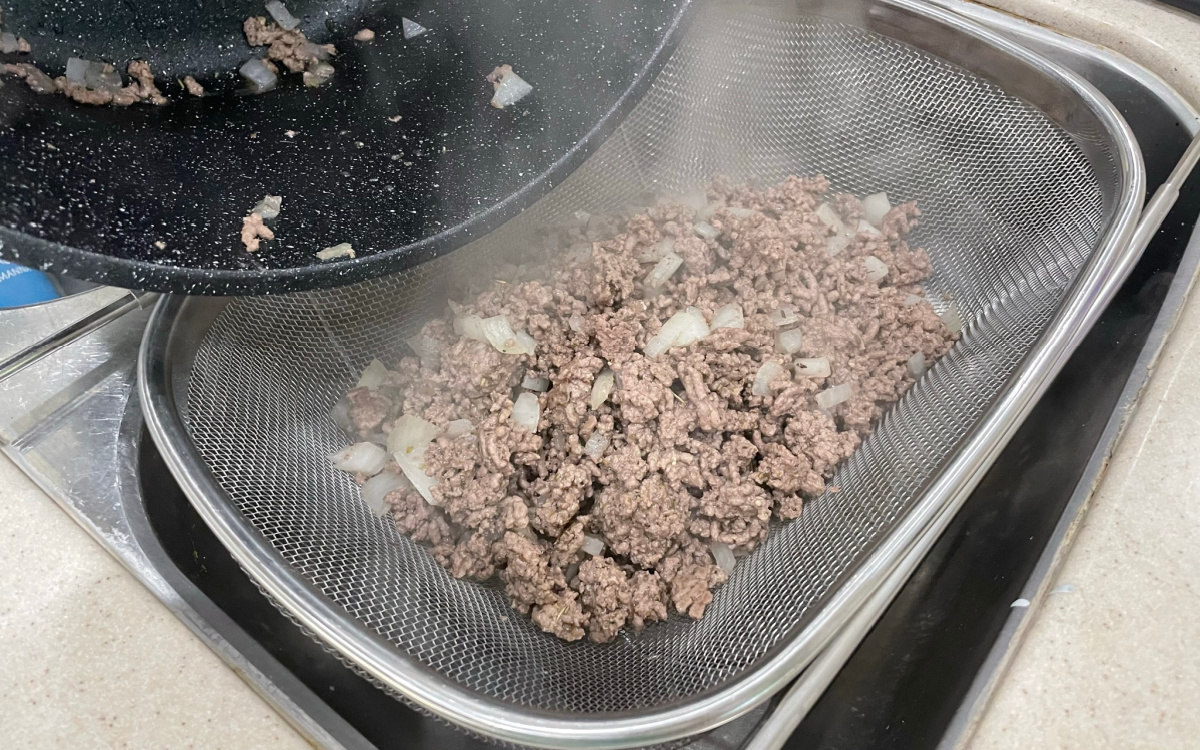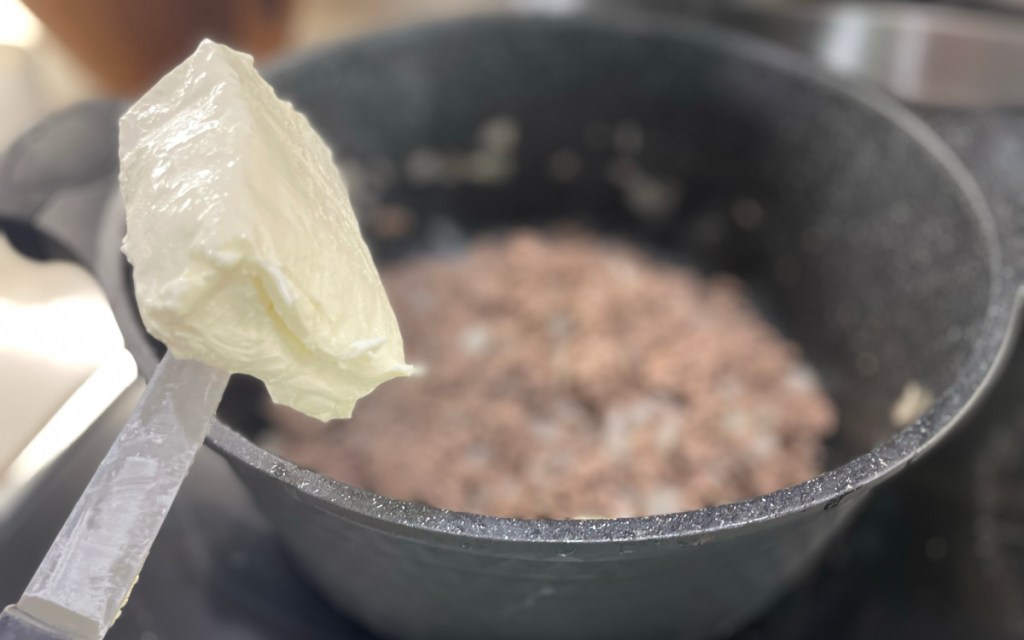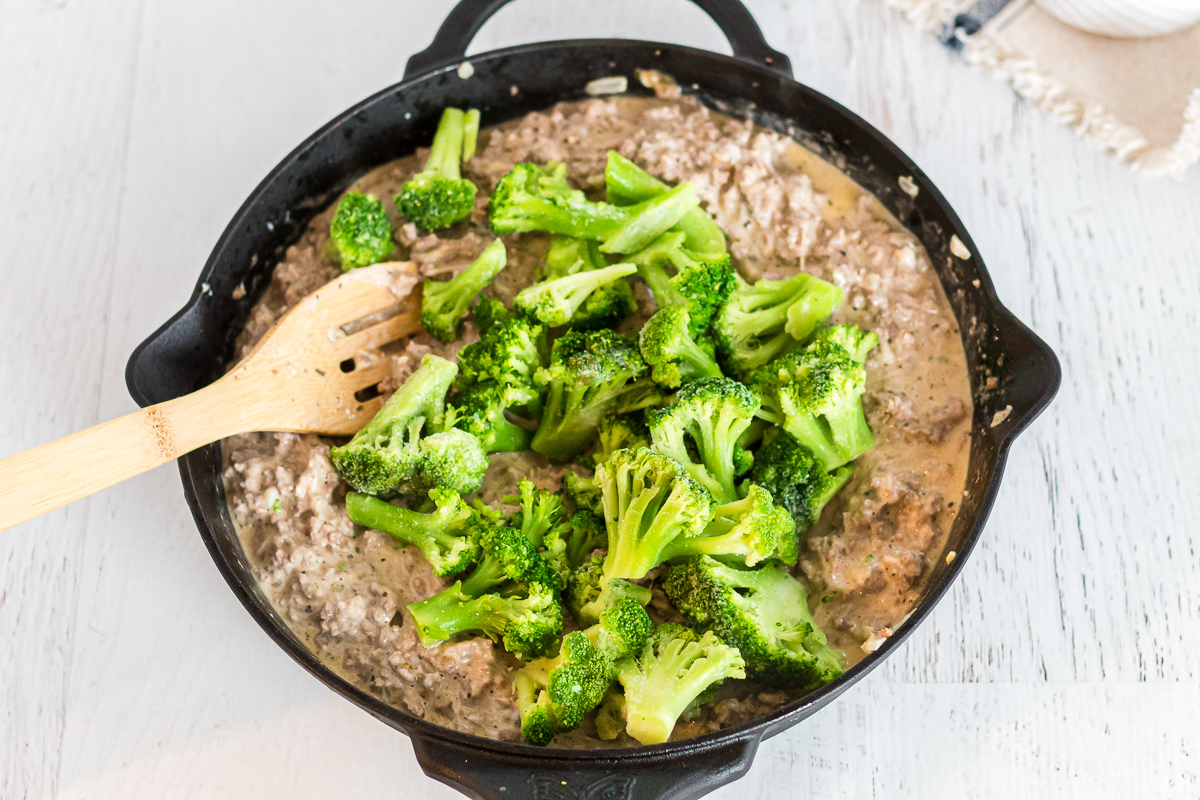 ---
Print
Keto Ground Beef Casserole w/ Broccoli
yield: 8 SERVINGS
prep time: 10 MINUTES
cook time: 20 MINUTES
total time: 30 MINUTES
A super simple keto casserole filled with beef, broccoli, and a heavy hand of cheese that the whole family will love.
Ingredients
2 pounds ground beef
1 small onion, diced
1 tablespoon minced garlic
1 tablespoon Italian seasoning
1 teaspoon salt
1 teaspoon pepper
4 oz. (1/2 of a block) cream cheese
3/4 cup heavy whipping cream
1 1/2 cup mozzarella cheese, divided
1 1/2 cup cheddar cheese, divided
1/2 cup beef broth
12 oz. bag frozen broccoli
Directions
1
Preheat the oven to 425 degrees.
2
In a large cast-iron skillet, add the ground beef, chopped onion, garlic, and cook completely. Drain and add back to skillet, along with the Italian seasoning, salt, and pepper.
3
Next add in cream cheese, heavy cream, 1 cup of mozzarella cheese, 1 cup of cheddar cheese, beef broth, and stir. Let simmer for about 5 minutes on low heat.
4
Add in frozen broccoli, then give it a quick stir. Add remaining shredded cheese on top, and cook in the oven for 20 minutes.
5
Remove once slightly browned and bubbly on top. Serve warm and enjoy!
Nutrition Information
Yield: 8, Serving Size: 1 cup
Amount Per Serving: 585 Calories | 47.7g Fat | 6.8g Total Carbs | 1.5g Fiber | 2.6g Sugar | 0 Sugar Alcohol | 32.2g Protein | 5.3g Net Carbs
---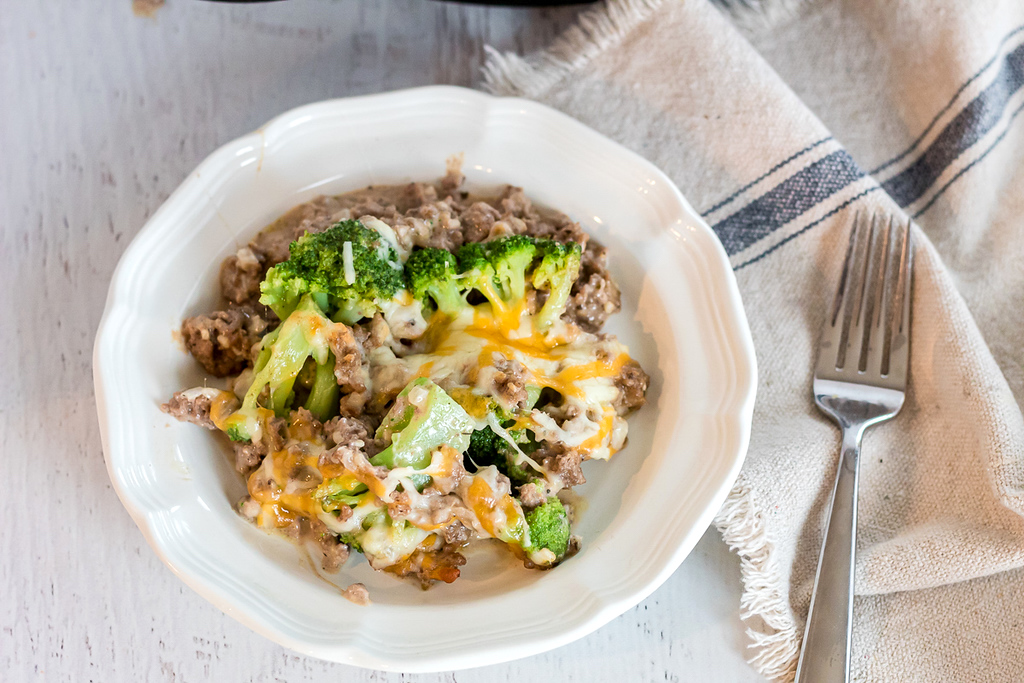 Hip Tips for this cheesy keto ground beef casserole with broccoli:
Fill free to switch out the broccoli with your favorite veggies. This casserole is a staple in my household and I love switching it up based on what I have on hand. You could even add some jalepeños for spice!
Chopping vegetables is a breeze with the Pro Chopper—it's such a time saver for this hamburger meat casserole!
Make this hamburger meat casserole ahead of time by using a non-stick skillet to sauté the beef and assemble the ingredients in a 9×13 foil pan. Cover and pop it in the freezer until you're ready to bake.
Want to make it even heartier? While the casserole is wonderful on its own, you can serve it over mashed cauliflower for a filling meal or as a way to re-purpose leftovers!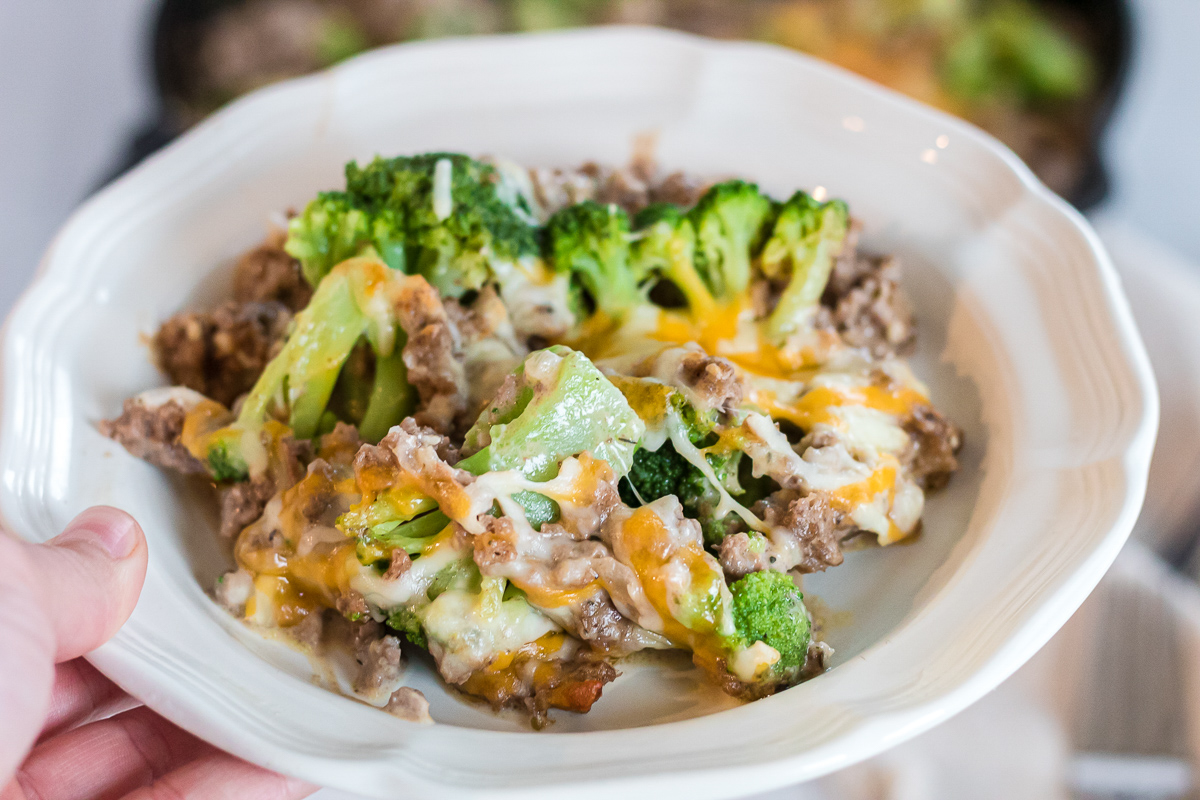 Whether it's a weeknight family meal or entertaining a large group of guests, this veggie hamburger meat casserole will be a huge hit with even the pickiest of eaters!
My Hip sidekick Erica loves this keto ground beef casserole recipe, too! Here's what she had to say:
"This recipe was so simple and my whole family loved it! My kids did not originally want to eat it, but kept digging right in after they gave it a good ol' taste! I couldn't even tell I used frozen broccoli (it totally tasted fresh in the casserole). Such a great weeknight dinner. Next time, I plan on prepping this ahead over the weekend to just pop in the oven for busy weeknights!"
---
If you love this recipe, try out our One Skillet Chicken Pot Pie.