Keto Crockpot Gingerbread Lattes | Starbucks-Inspired Recipe
Whisk up some magic in your slow cooker with our keto gingerbread latte recipe!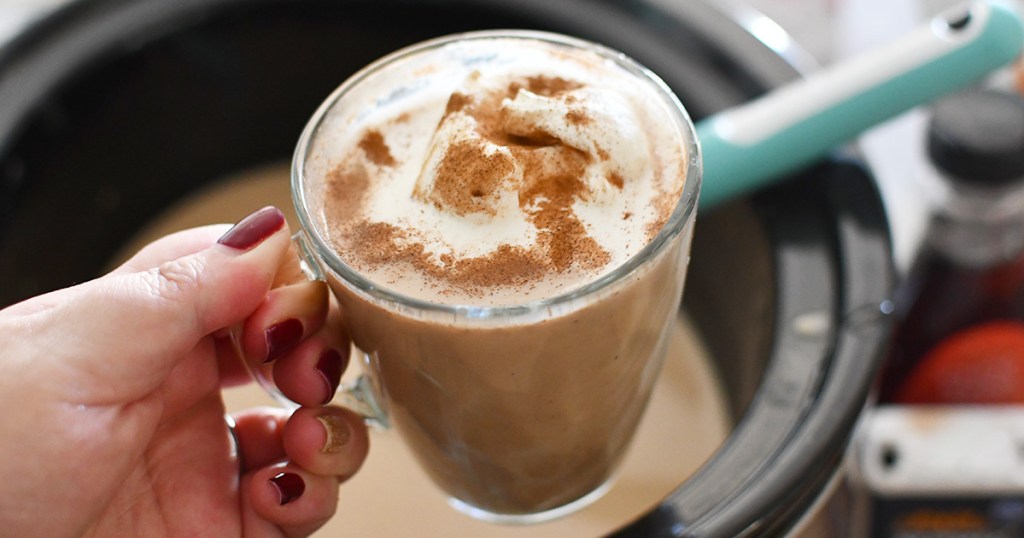 Do you love the famous Starbucks gingerbread latte holiday drink?
Unfortunately, this popular holiday drink is NOT keto-friendly, so here is a genius way to make a no-sugar-added keto gingerbread latte alternative at home using the slow cooker!
I love Crockpot drinks because it's so convenient to make a large batch and keep it warm to have your family enjoy at their leisure. The result is a smooth and creamy sweet keto latte with all the warm flavors of a festive gingerbread cookie!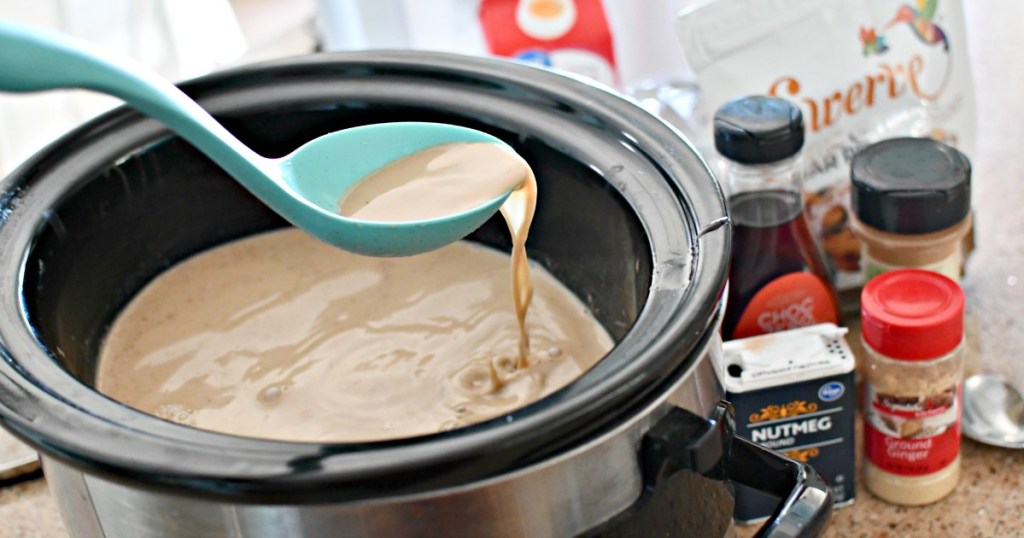 Just whisk the ingredients together, and let the slow cooker do the work!
To keep this keto, I am using almond milk, Swerve brown sugar substitute, and ChocZero's insanely good sugar-free maple syrup. This, along with all the warm and cozy spices like cinnamon, ginger, and nutmeg, will make this slow cooker latte something special. Plus, your kitchen will smell amazing!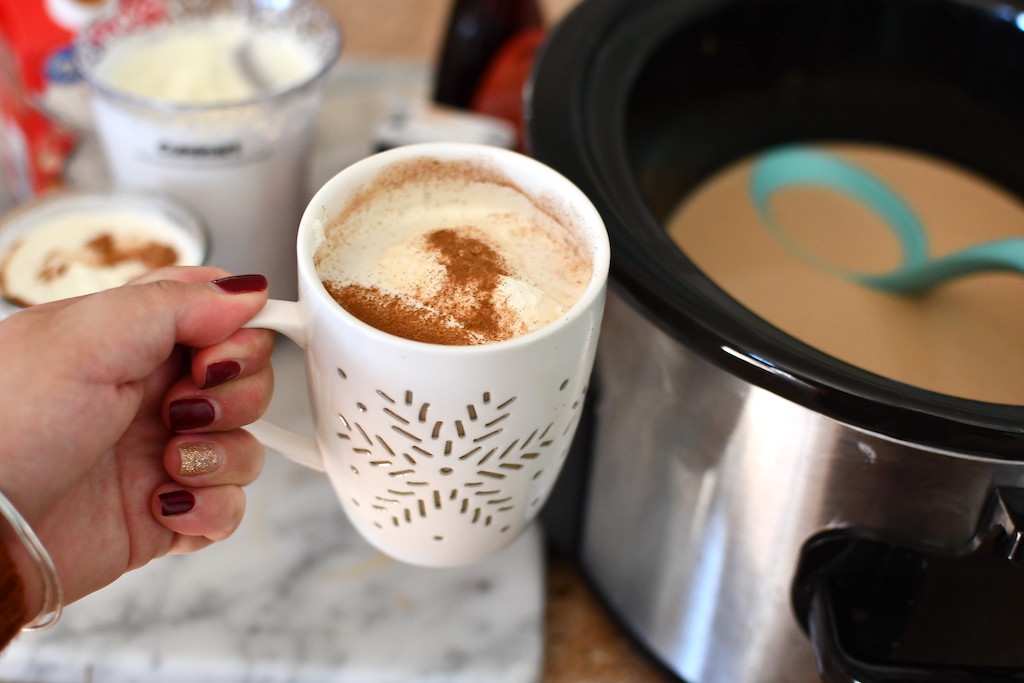 This is a sweet dessert-like coffee, so, if you prefer less sweet, just dial back the sweetener a bit to taste.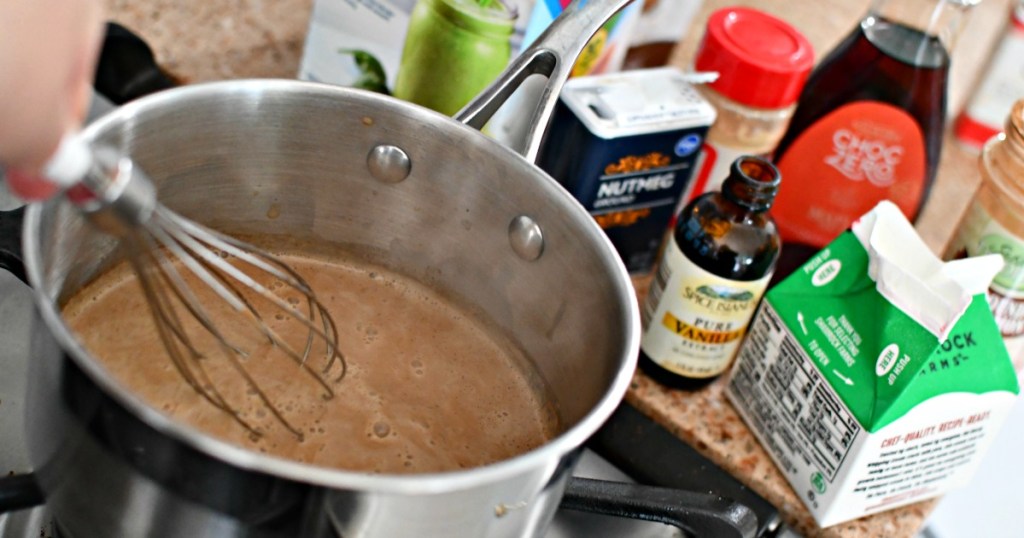 Want to make an individual cup instead of a large batch?
Great news! I've also included the ingredients and simple directions to make a single serving for one! It's just as easy to whisk together a small latte on the stove instead of the slow cooker.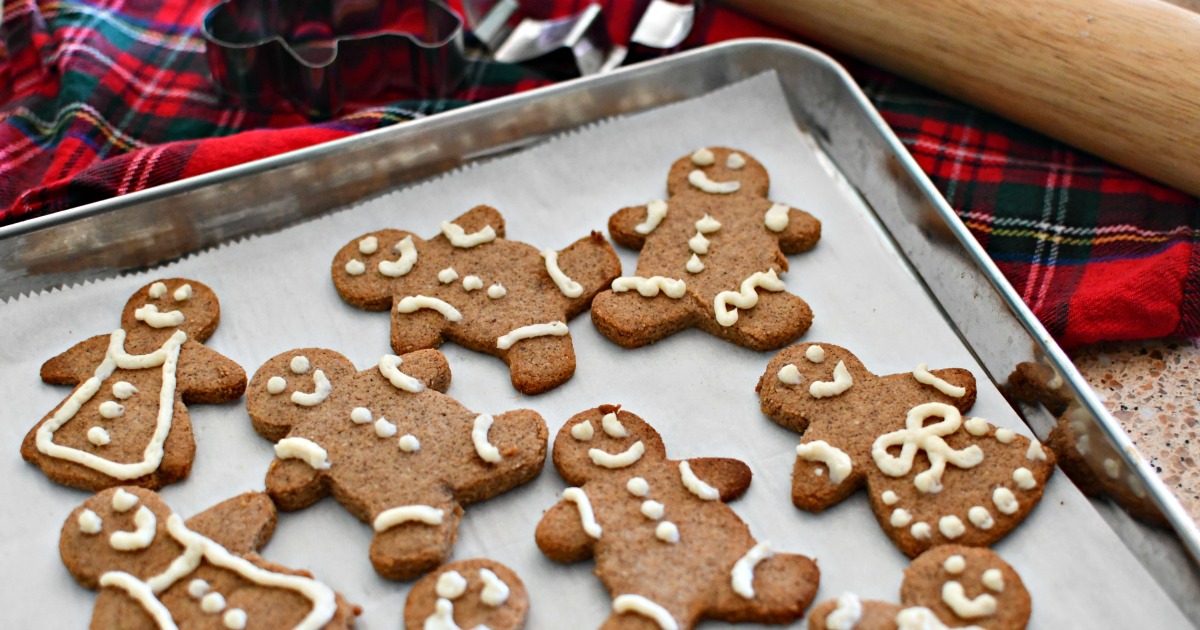 If you love the flavors of gingerbread cookies, don't forget to check out our yummy keto gingerbread cookie recipe that would be an awesome addition to bake and enjoy with your latte — YUM!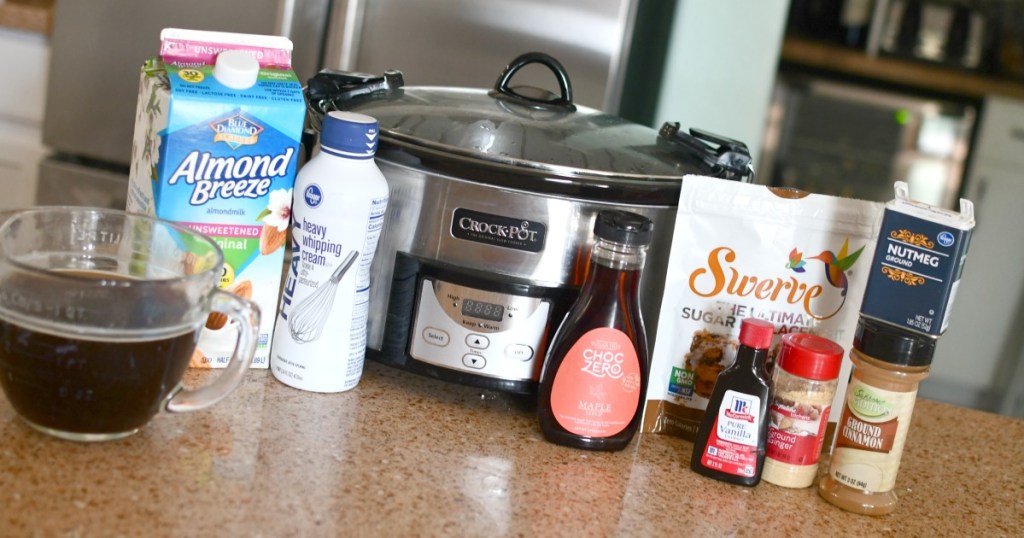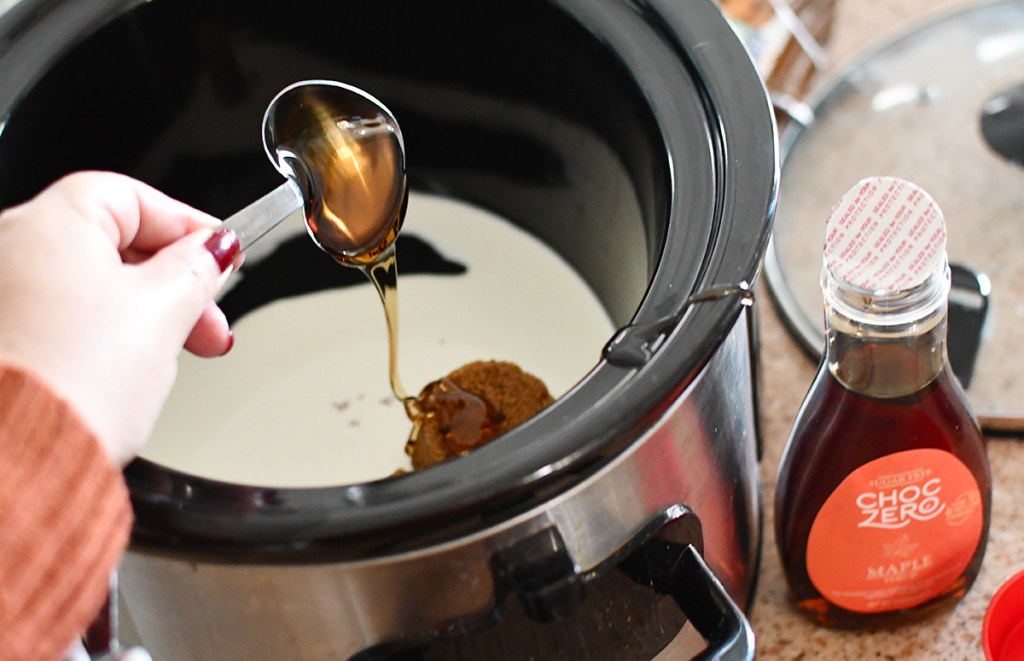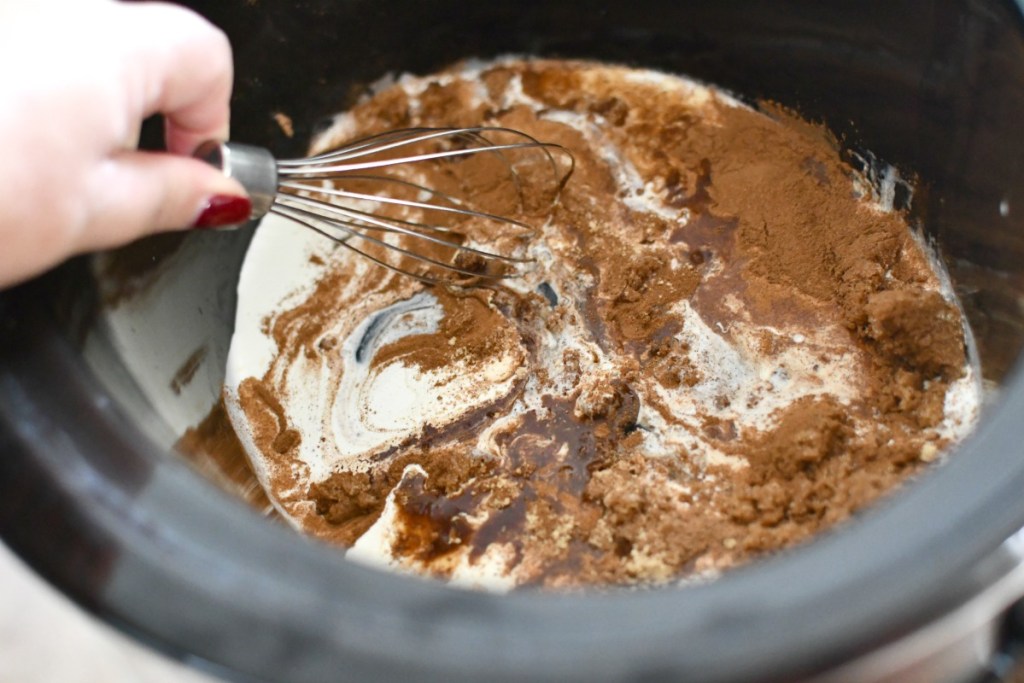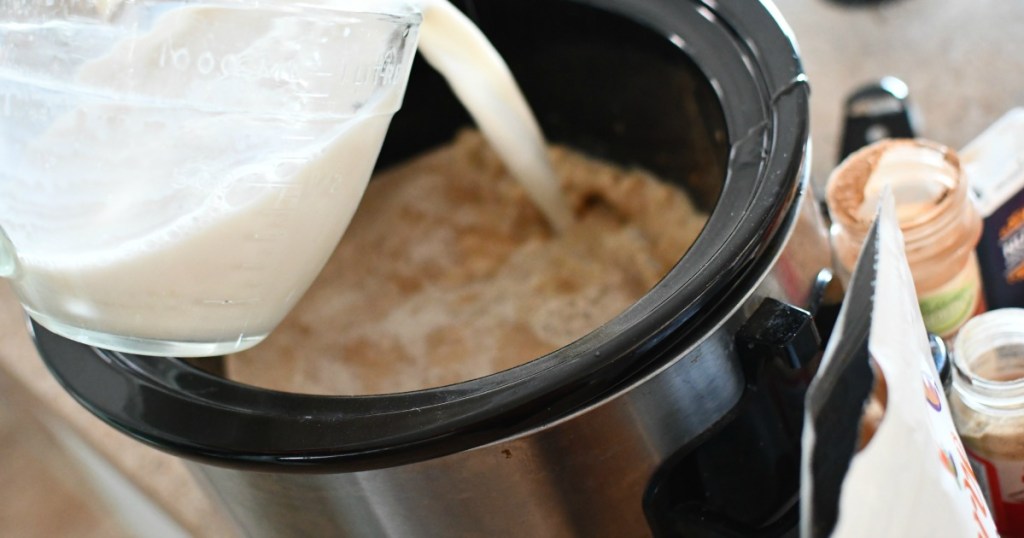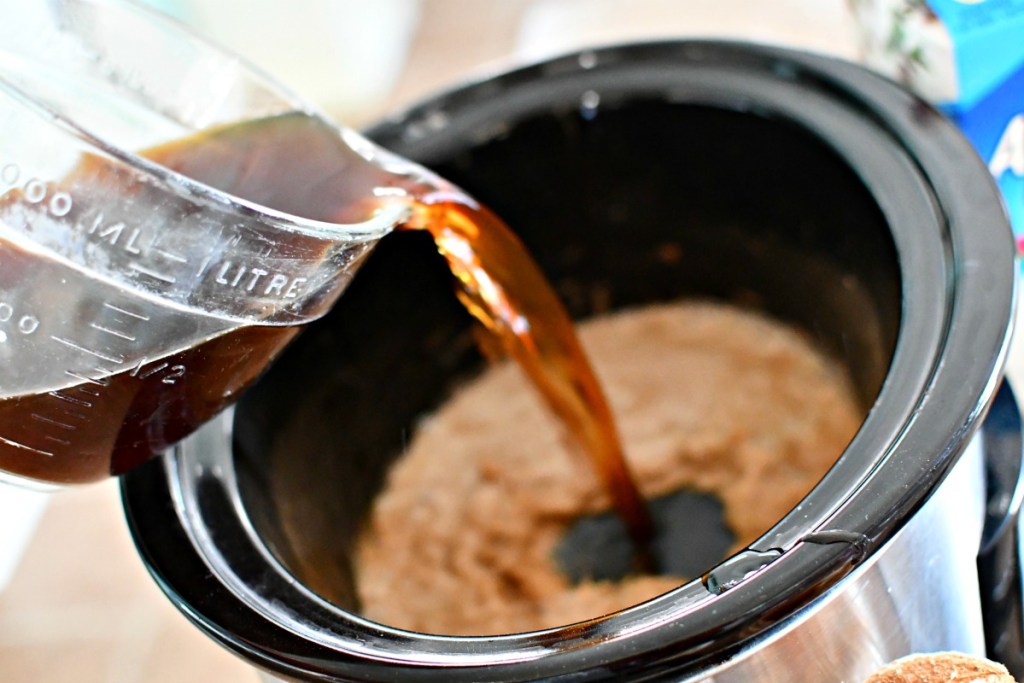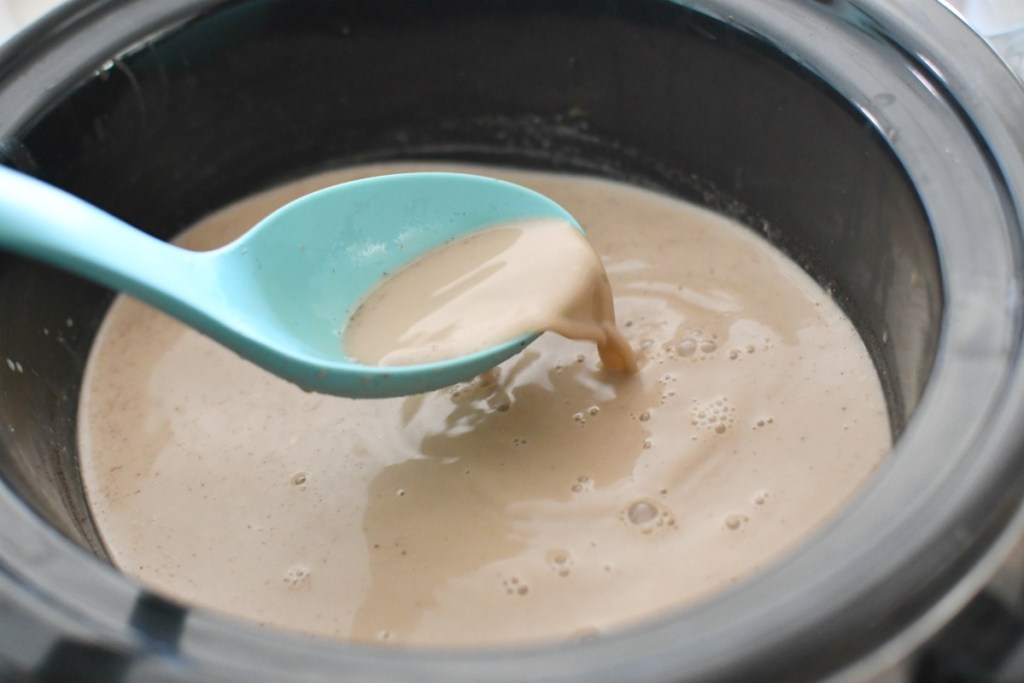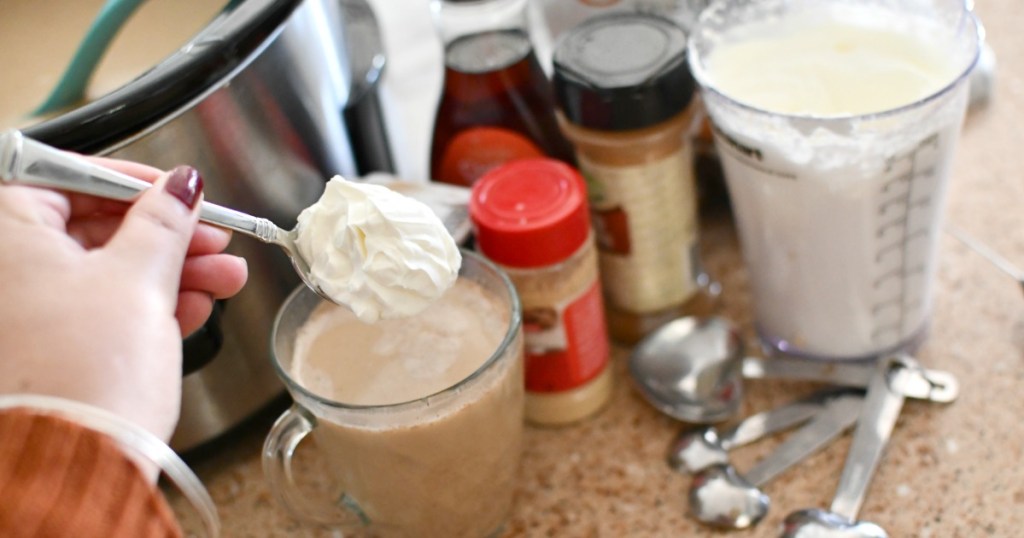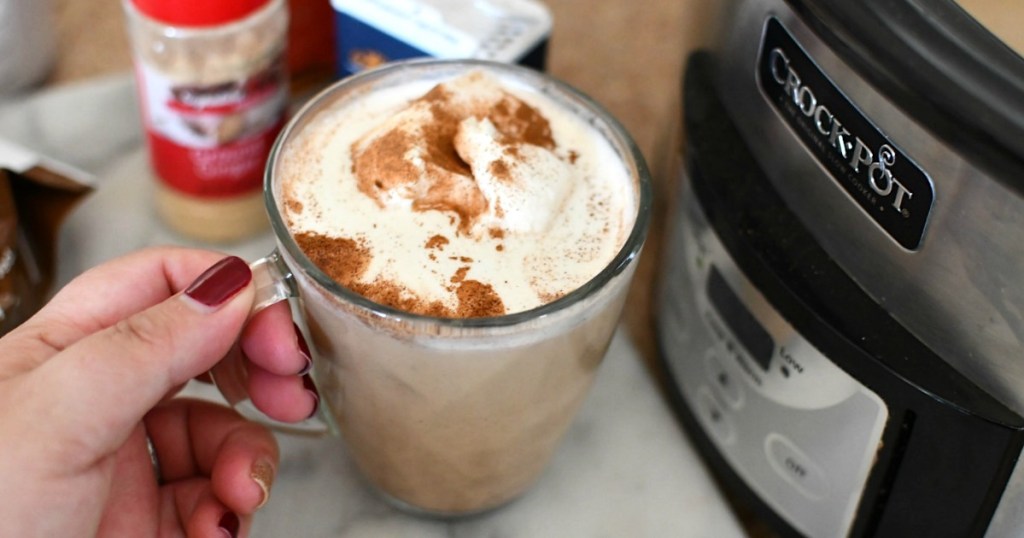 ---
Print
Keto Gingerbread Latte in the Crockpot
yield: 9 SERVINGS
prep time: 10 MINUTES
cook time: 2 HOURS
total time: 2 HOURS 10 MINUTES
Here's a creamy keto slow cooker drink with comforting spices similar to yummy gingerbread!
Ingredients
For Large Crockpot Batch (9 servings):
1/2 cup heavy whipping cream
3 teaspoons vanilla extract
4 1/2 teaspoons ground cinnamon
2 1/2 teaspoons ground ginger
2 1/2 teaspoons ground nutmeg
3 cups brewed espresso (or strong brewed coffee)
6 cups almond milk, unsweetened
For One Individual Latte:
1 tablespoon heavy cream
1/2 teaspoon vanilla extract
1/2 teaspoon ground cinnamon
1/4 teaspoon ground ginger
1/4 teaspoon ground nutmeg
1/3 cup brewed espresso
2/3 cup almond milk, unsweetened
Directions
1
For the Large Batch Slow Cooker Latte:
To a slow cooker, add heavy whipping cream, brown Swerve, sugar-free maple syrup, vanilla extract, and spices. Whisk the mixture together.
2
Add the espresso and almond milk. Whisk all together and close the lid. Set the slow cooker to HIGH for 2 hours or LOW for 4 hours. Stir every once in a while to fully incorporate during cook time.
3
Froth, if desired, and serve with homemade whipped cream, a sprinkle of cinnamon or nutmeg, and keto gingerbread cookies. Makes about 9 cups.
4
For the Single Individual Latte: 
Heat a small pot on the stove to medium heat. Add the whipping cream, brown Swerve, ChocZero sugar-free maple syrup, vanilla extract, and spices. Whisk the mixture together.
5
Add the espresso and almond milk. Whisk well, and let melt together for a few minutes until warm and combined.
6
Transfer the mixture to a coffee cup and top with whipped cream if desired. Enjoy!
Nutrition Information
Yield: 9 cups for slow cooker batch, or 1 cup for individual, Serving Size: 1 cup
Amount Per Serving: 99 Calories | 7.2g Fat | 36.5g Total Carbs | 7g Fiber | 0.5g Sugar | 26.7g Sugar Alcohol | 1.1g Protein | 2.8g Net Carbs
---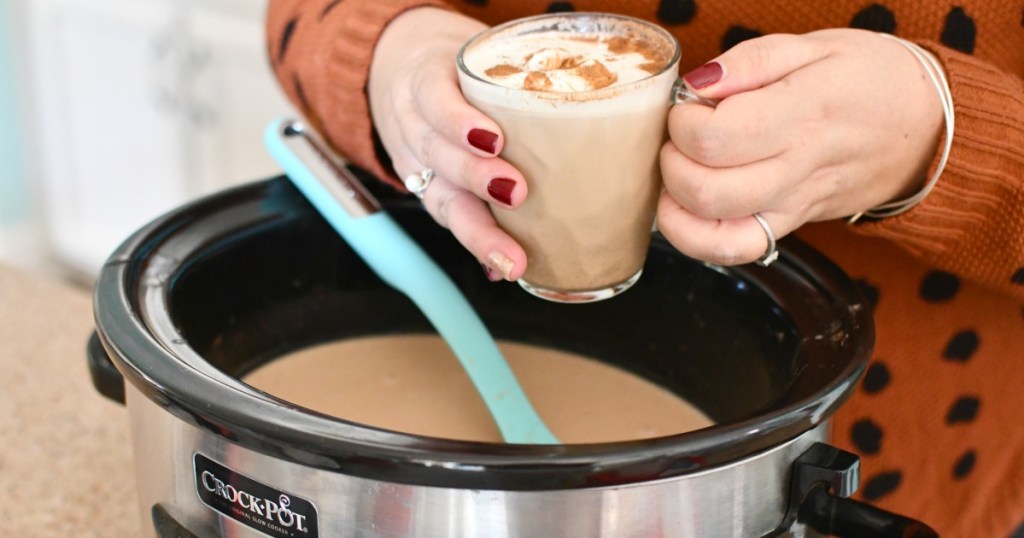 Tips for making the BEST keto slow cooker gingerbread lattes:
What a yummy coffee-based treat!
I love adding a little whipped cream and extra cinnamon to the top of this Crockpot keto gingerbread latte. It's like drinking warm winter flavors in a cup! My family loved this easy idea, and I think yours will too — enjoy!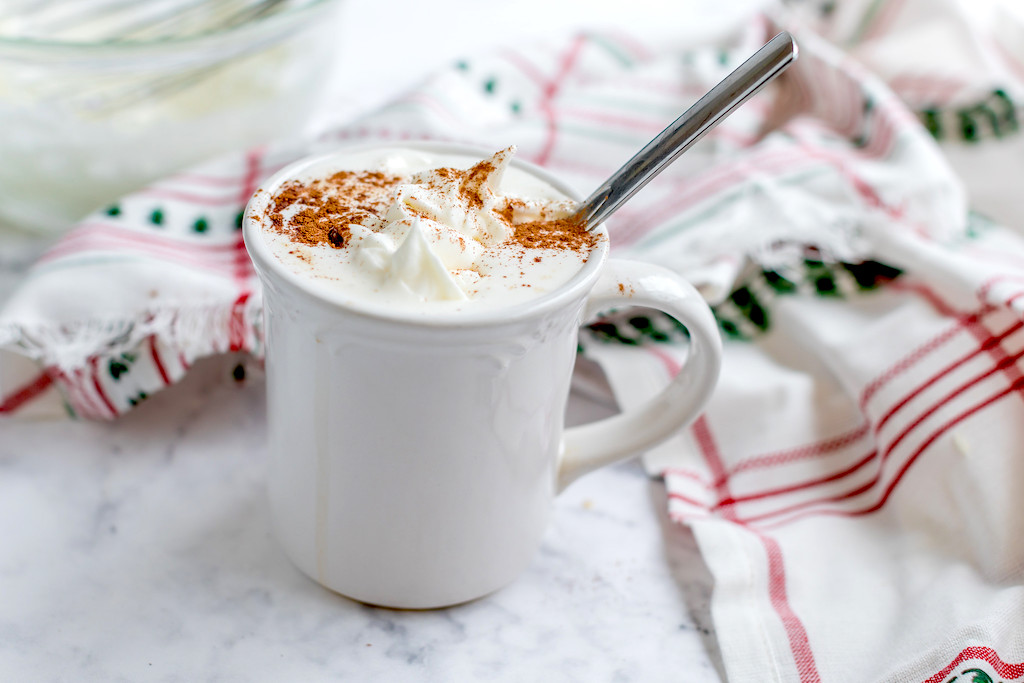 Here's what my teammate Jenna had to say after trying this keto gingerbread latte recipe:
"I love Starbucks copycats! I also love making a big batch like this as it reheats so nicely the next day. I really enjoyed this recipe! It was so simple to make and has such great gingerbread flavor. The easy whipped cream on top made it a sweet and yummy Starbucks-style treat!"
---
Check out how to make homemade keto eggnog!