Keto Ham & Cheese Biscuits are the Definition of Low Carb Comfort Food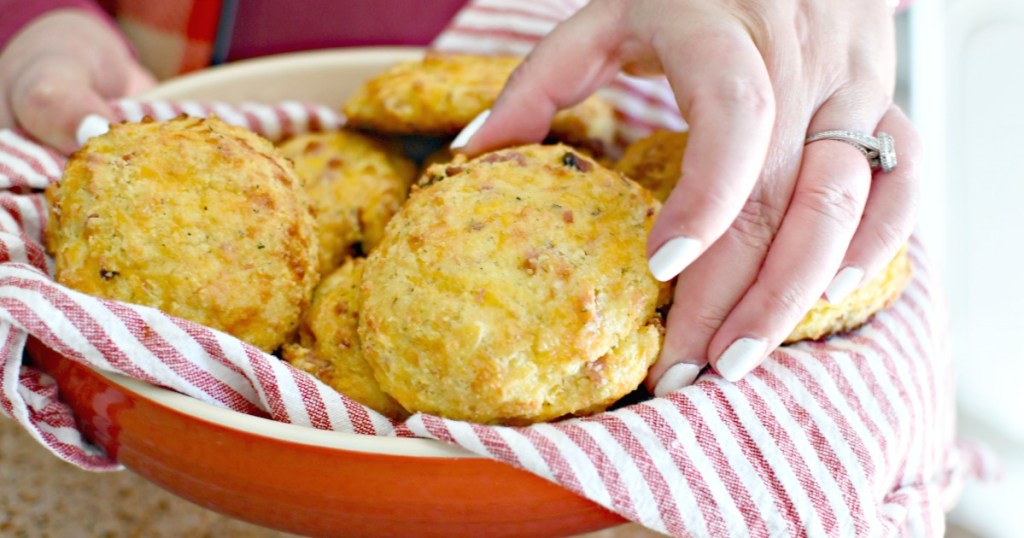 Missing biscuits and bread since you've gone keto?
There's nothing better than a savory biscuit so I've been on a mission to create a hearty low-carb version. These keto ham and cheese biscuits have a healthy dosage of cheddar cheese and cubed ham, making them pure heaven for your mouth, and quite filling too!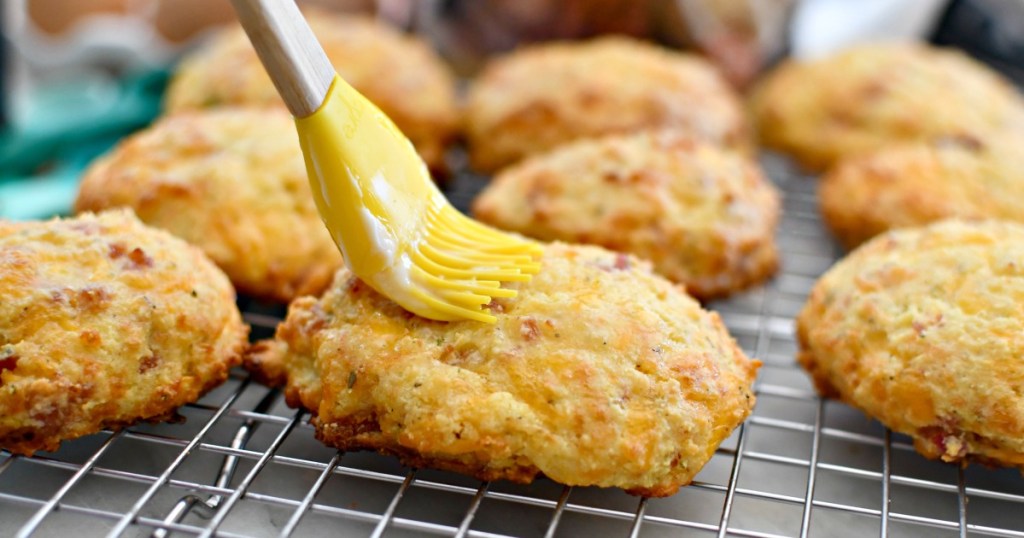 You can have your biscuits and eat them too – keto style!
These keto biscuits are perfect to grab for a quick breakfast on the go or to serve as a savory side dish. They're so delicious and will hit the spot when you're craving comfort food. In fact, they're easy to make and so good that I could literally just eat them for dinner alone.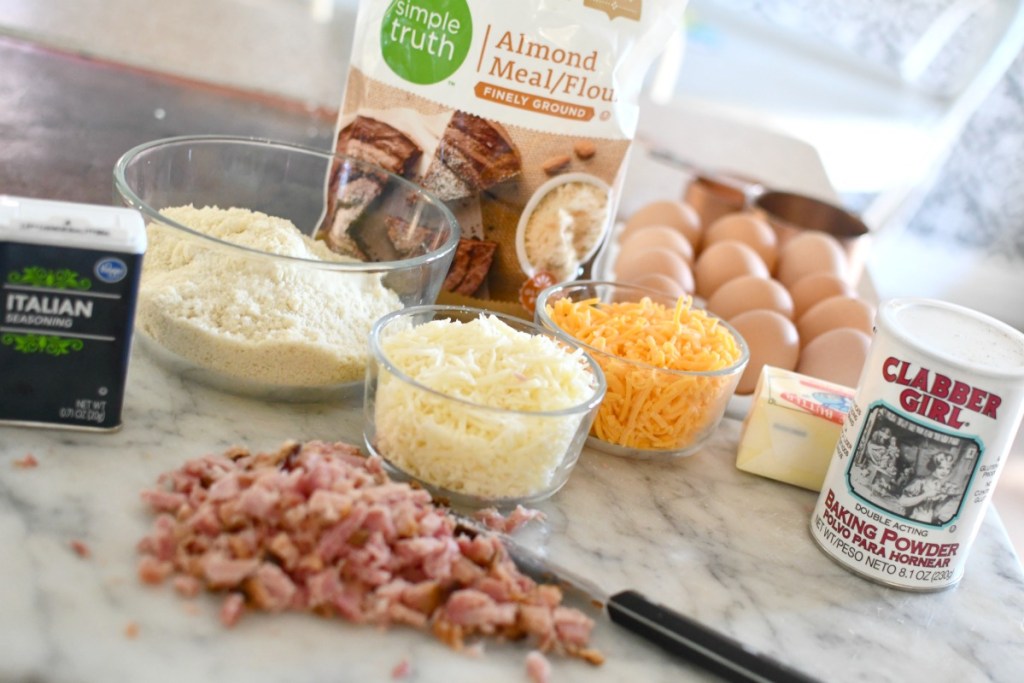 Hip tips for making keto ham & cheese biscuits: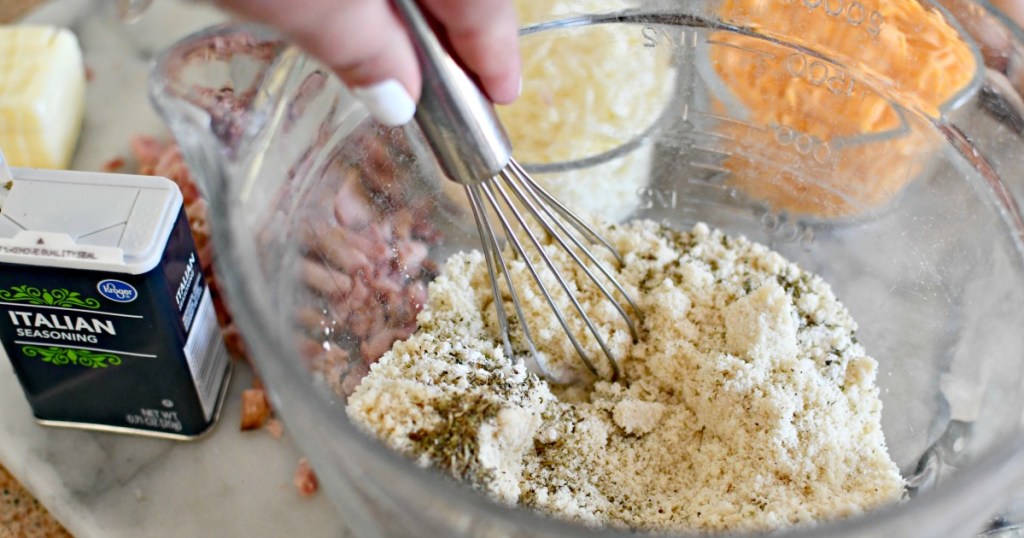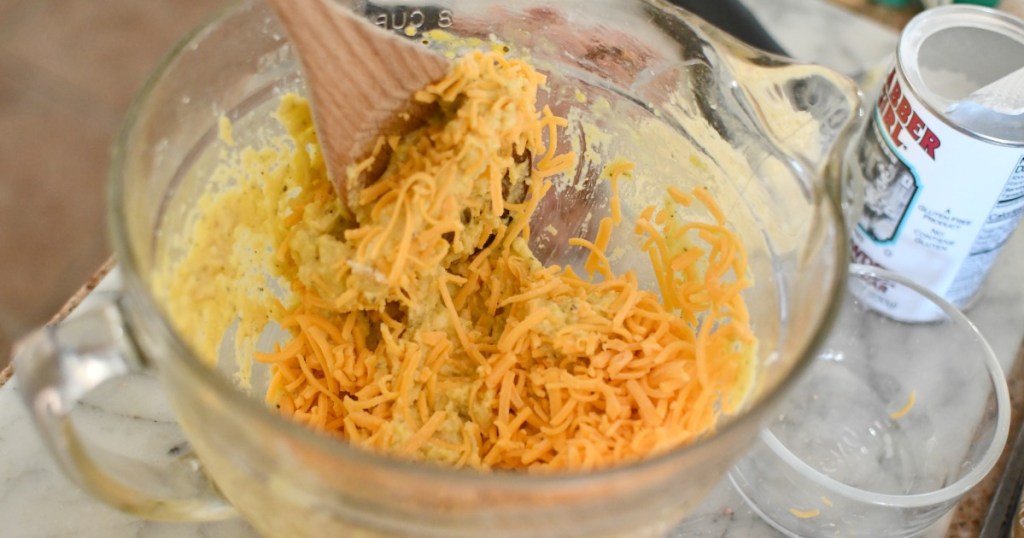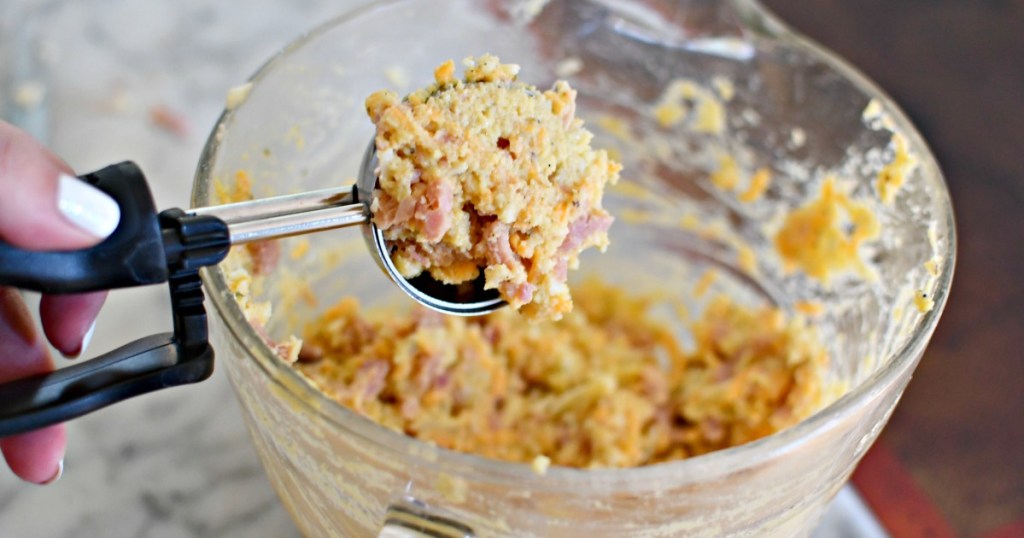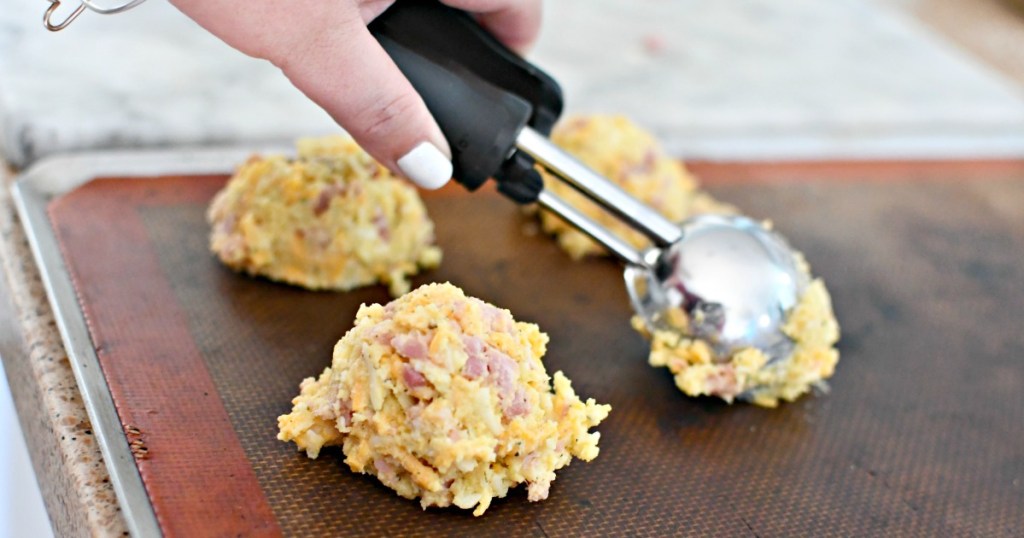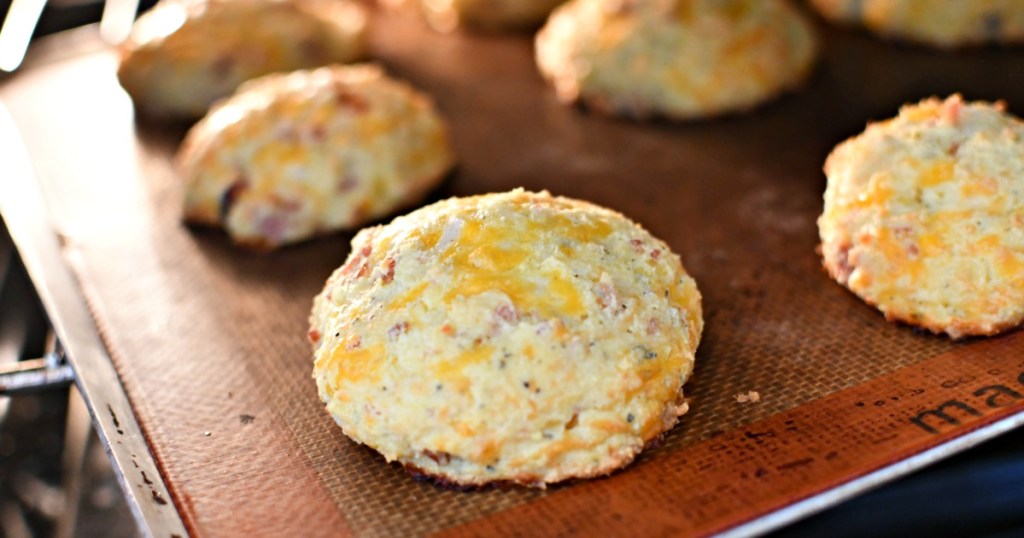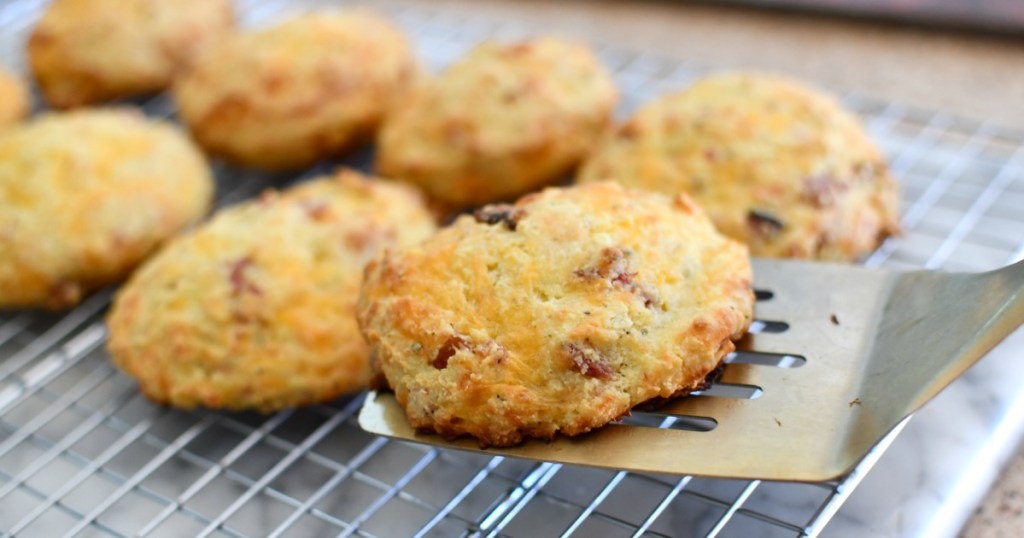 ---
Print
Keto Biscuits Loaded with Ham & Cheese
yield: 10 SERVINGS
prep time: 10 MINUTES
cook time: 20 MINUTES
total time: 30 MINUTES
Savory keto biscuits filled with ham and cheese. They're great as a low carb breakfast or as a side for lunch or dinner!
Ingredients
1 1/2 teaspoon baking powder
1 teaspoon black pepper
4 tablespoon butter, cold and cut into cubes
3 eggs
1 cup sharp cheddar cheese, shredded
1 cup mozzarella cheese, shredded
1 cup cubed ham
Directions
1
Preheat oven to 350 degrees. Line a baking sheet with parchment paper and set aside.
2
In a large bowl, mix in almond flour, baking powder, pepper, and Italian seasoning. Cut in butter with a pastry cutter or a fork.
3
Stir in the eggs, then fold in the shredded cheese and cubed ham. Mix together until the dough is sticky.
4
Scoop out biscuits with ice cream scooper onto the lined baking sheet, press down to create a biscuit shape. Bake in the oven for 15-20 minutes.
Nutrition Information
Yield: 10, Serving Size: 1
Amount Per Serving: 245 Calories | 21.4g Fat | 4.8g Total Carbs | 1.9g Fiber | 12.0g Protein | 2.8g Net Carbs
---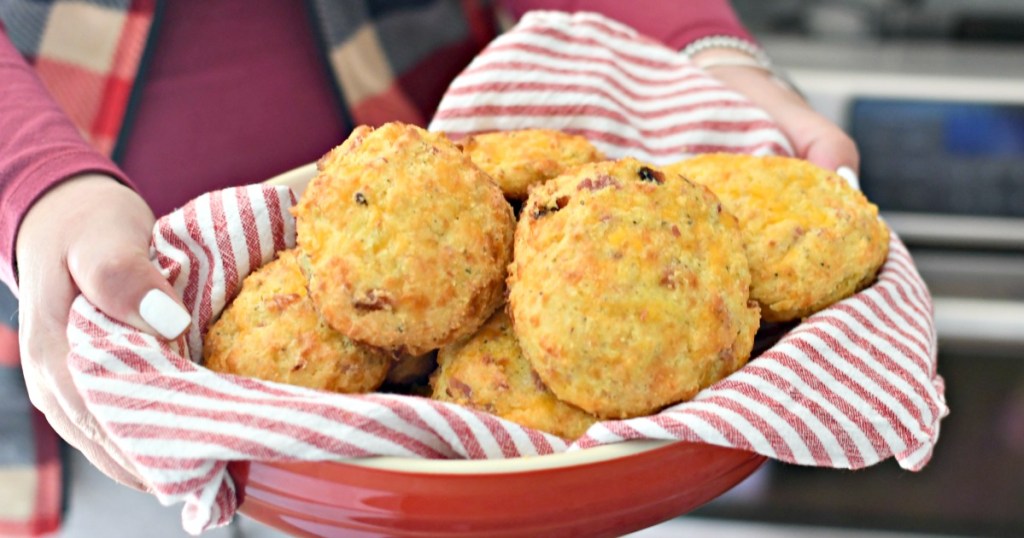 Keto comfort food heaven!
I've gotta tell ya, I had to end up making a second batch of these keto ham and cheese biscuits since my family kept reaching for them as soon as I pulled them out of the oven… they're that good!
The savory ham and rich cheddar in these biscuits make them irresistible.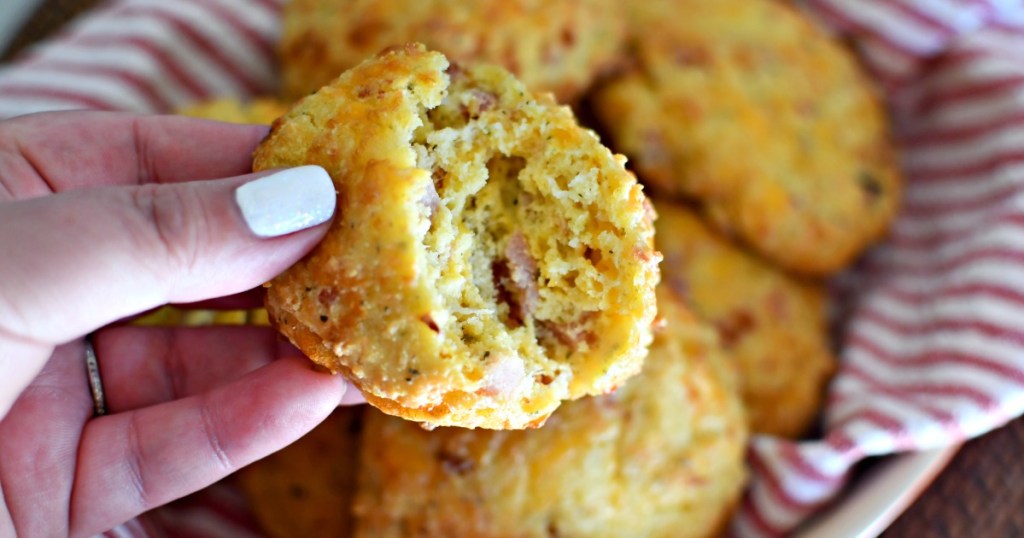 My team member, Jenna, gave this recipe a test for me, and here's what she had to say:
"These keto biscuits are oh so delicious! I really enjoyed this recipe and they're so easy to make. My kids liked them as much as I did. Using the cheese as a base really made them flavorful and the mozzarella helps to bind them together. The tip to use the ice cream scoop to scoop out the dough is brilliant, it made them the perfect size and the process so simple too!"
---
Get more ham and cheese in our Chicken Cordon Bleu casserole!