This Keto Chocolate Mousse Requires Only 5 Ingredients & 10 Minutes of Prep
Sometimes the simplest desserts are the best desserts. Enter our easy keto chocolate mousse!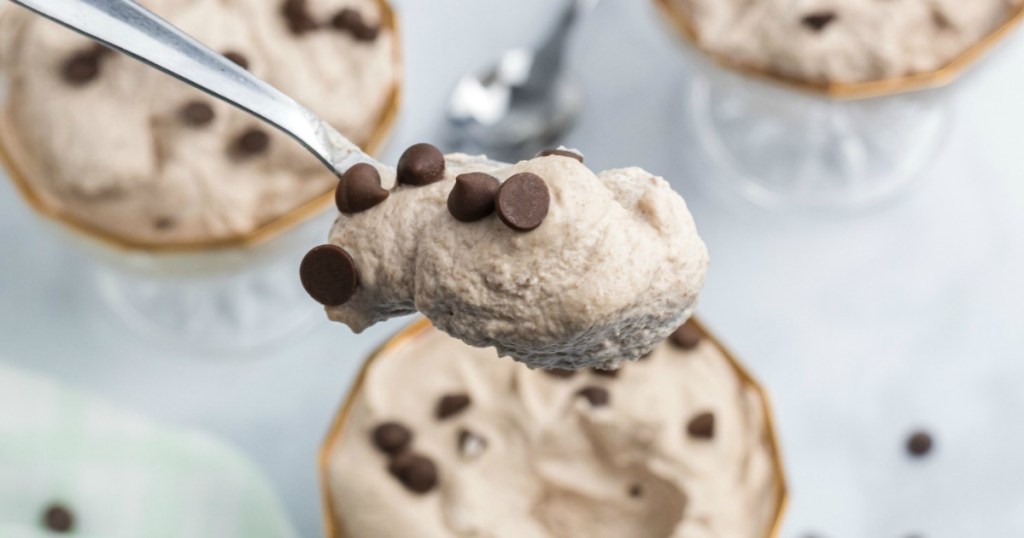 Any mousse is divine, but this keto dessert is just heavenly!
You're not dreaming—this luscious, whipped, chocolatey dessert is truly keto-friendly. I made this rich keto chocolate mousse with only 5 ingredients and 10 minutes of prep… so yep, it's that easy!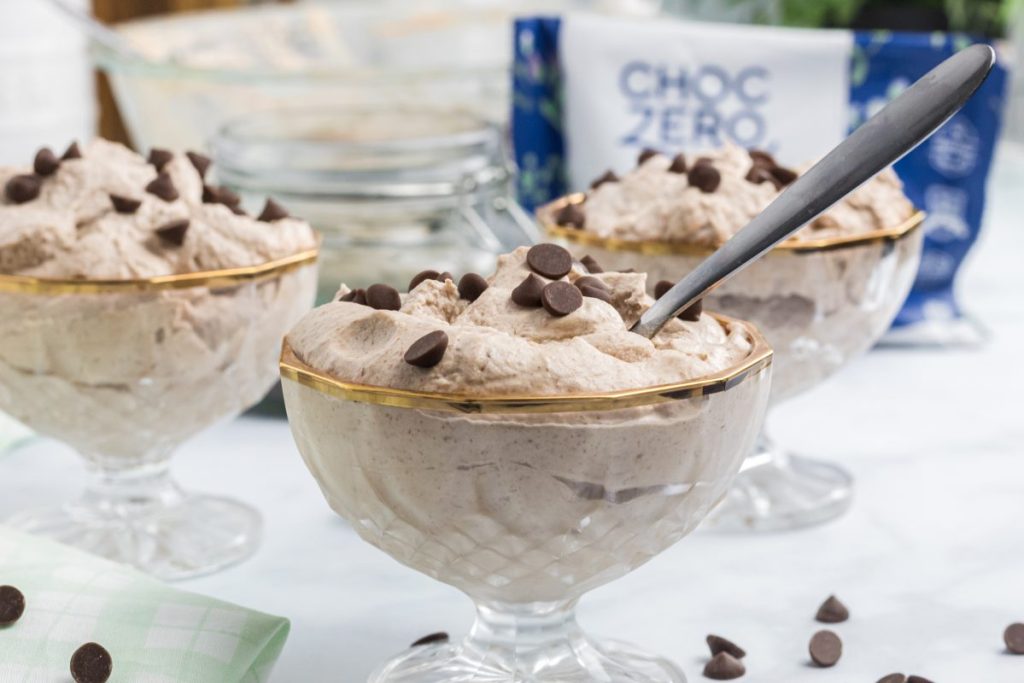 Rich chocolate flavor with just the right amount of sweetness
What I love about this dessert is that it curbs my sugar cravings without being over-the-top sweet. There's just the right amount of Swerve Confectioners Sweetener and a lovely cocoa flavor from the ChocZero Milk Chocolate Chips. These keto baking chips are SO good by the way and have no added sugar due to being sweetened with monk fruit.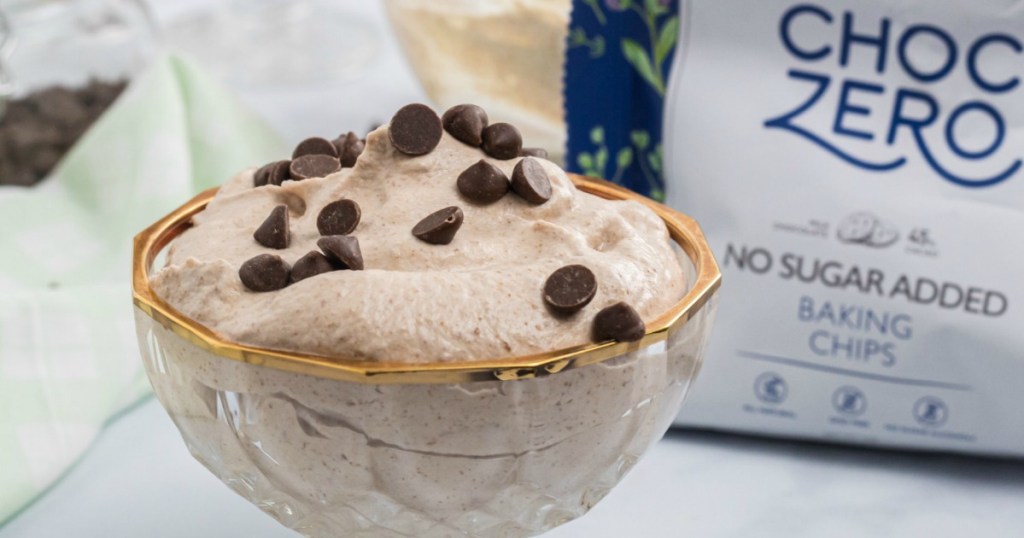 Tips for perfectly rich keto chocolate mousse: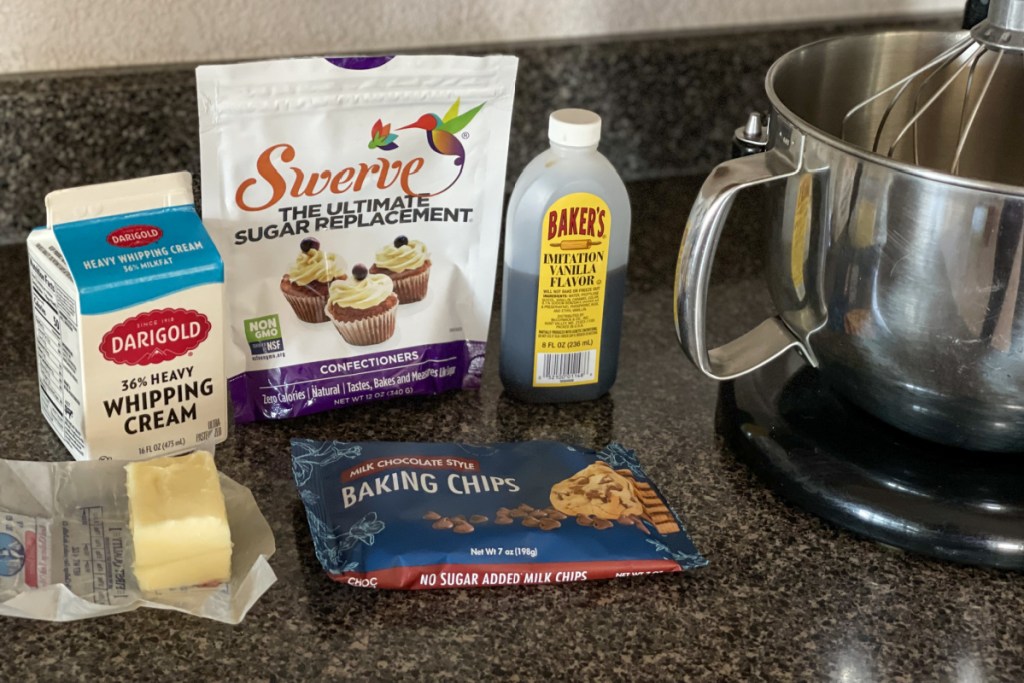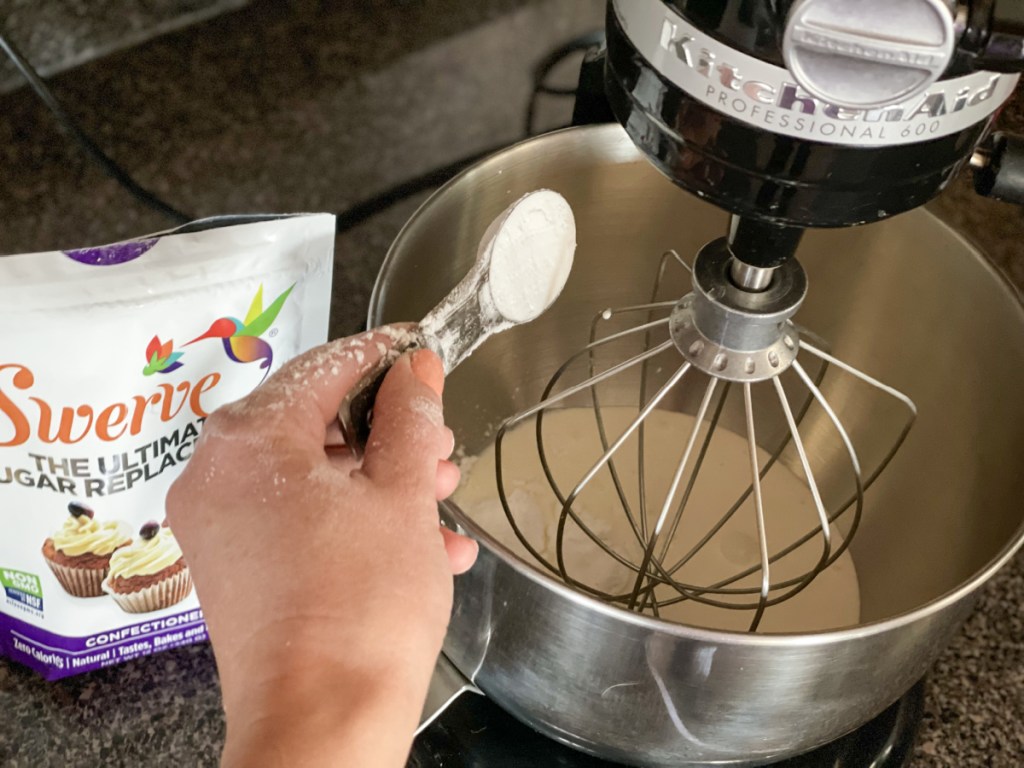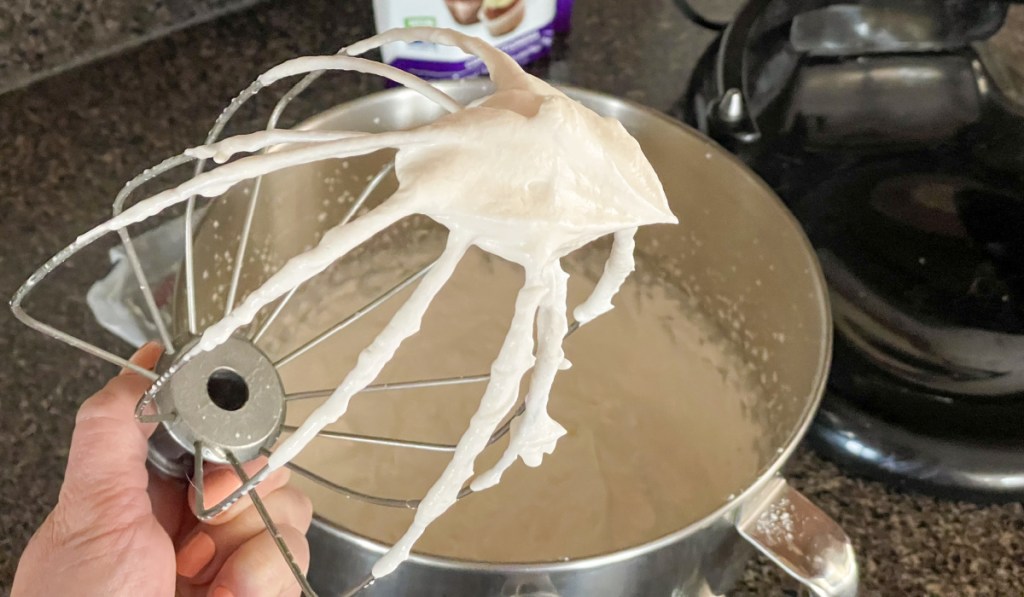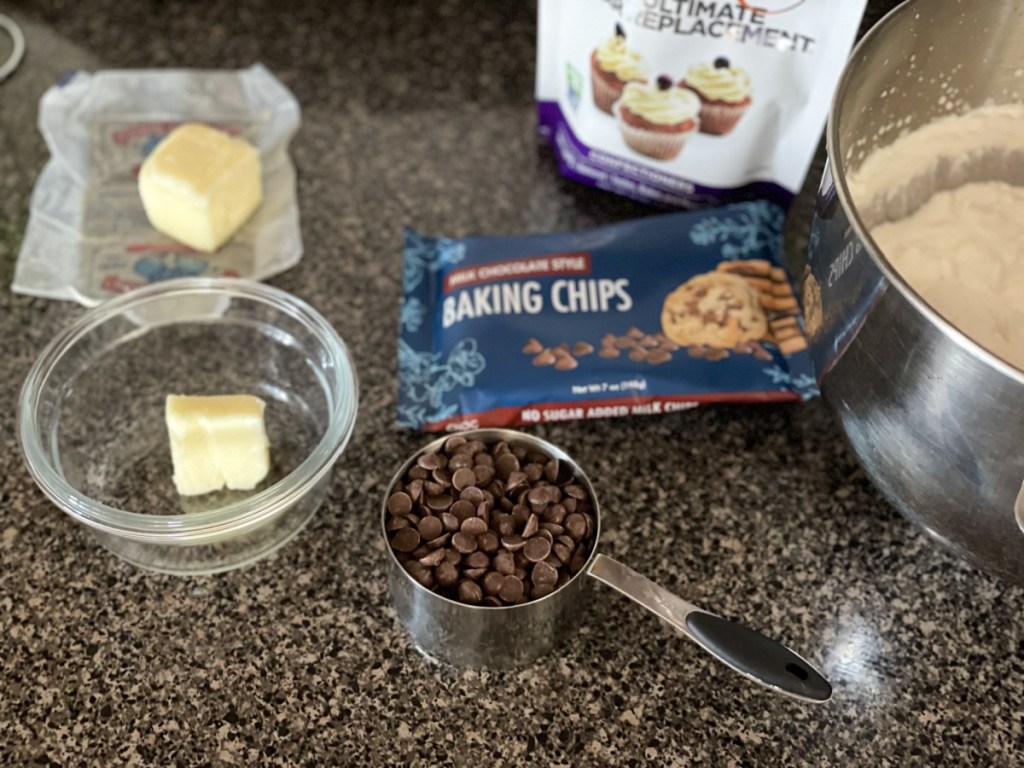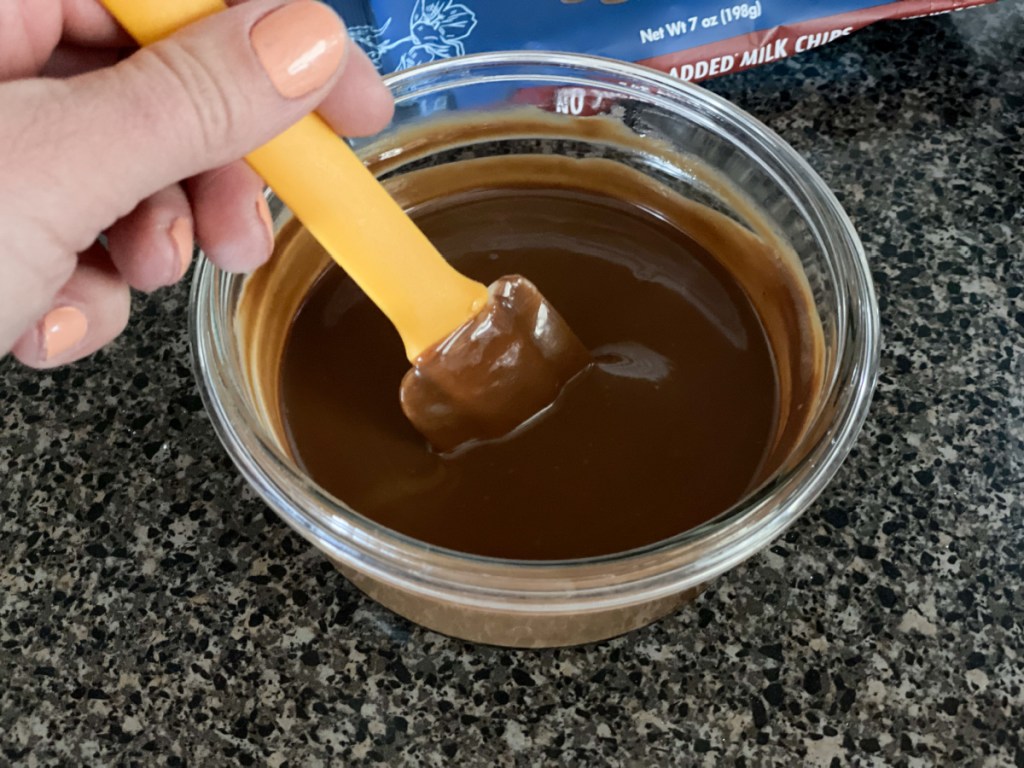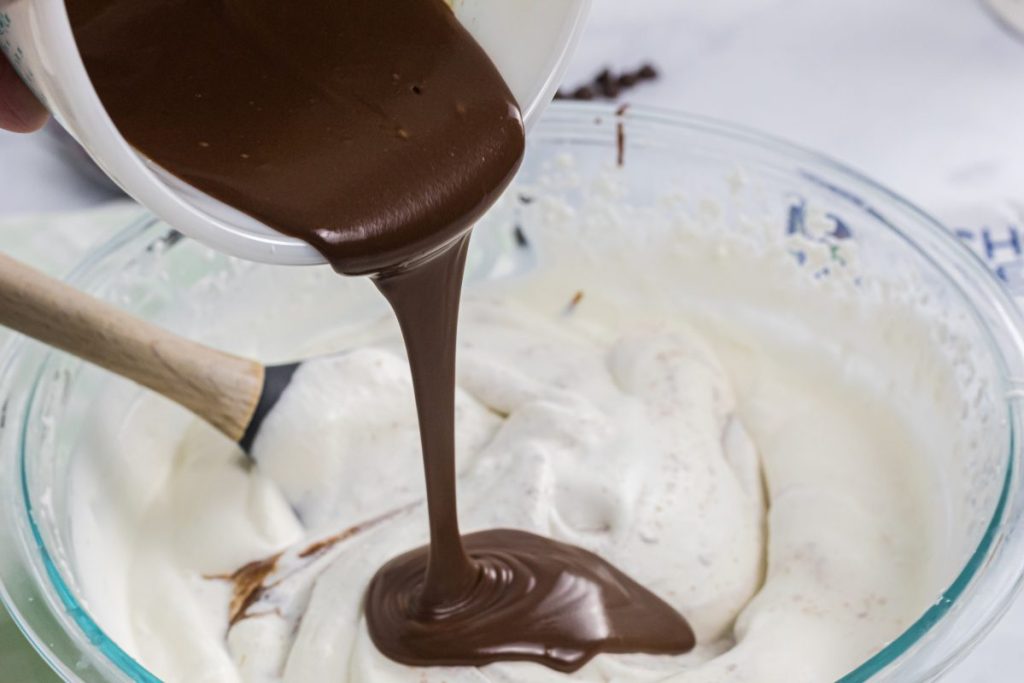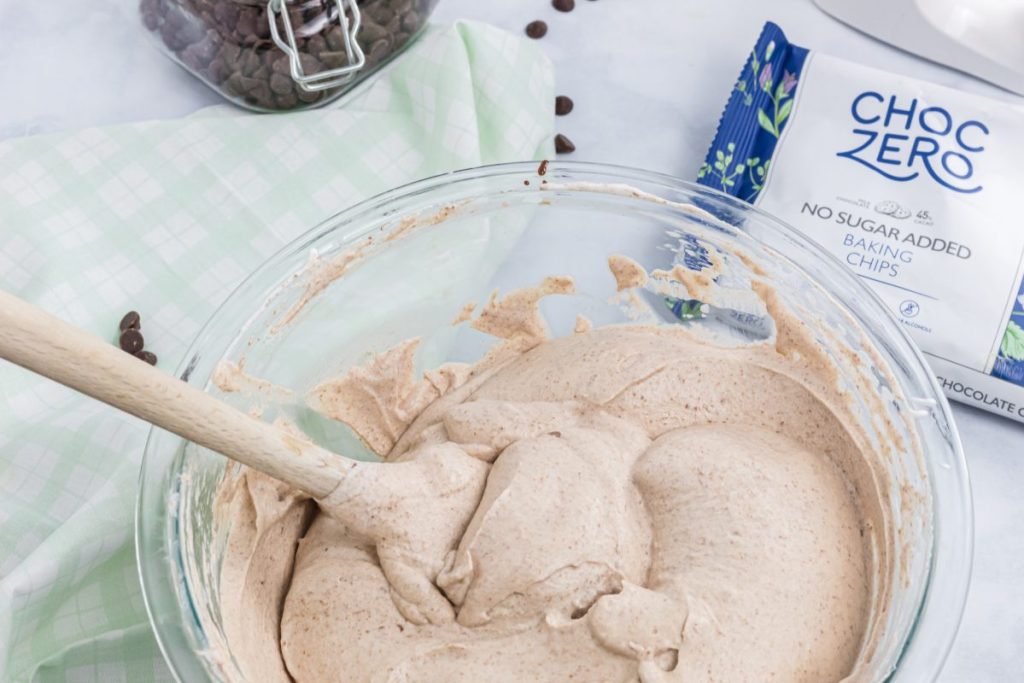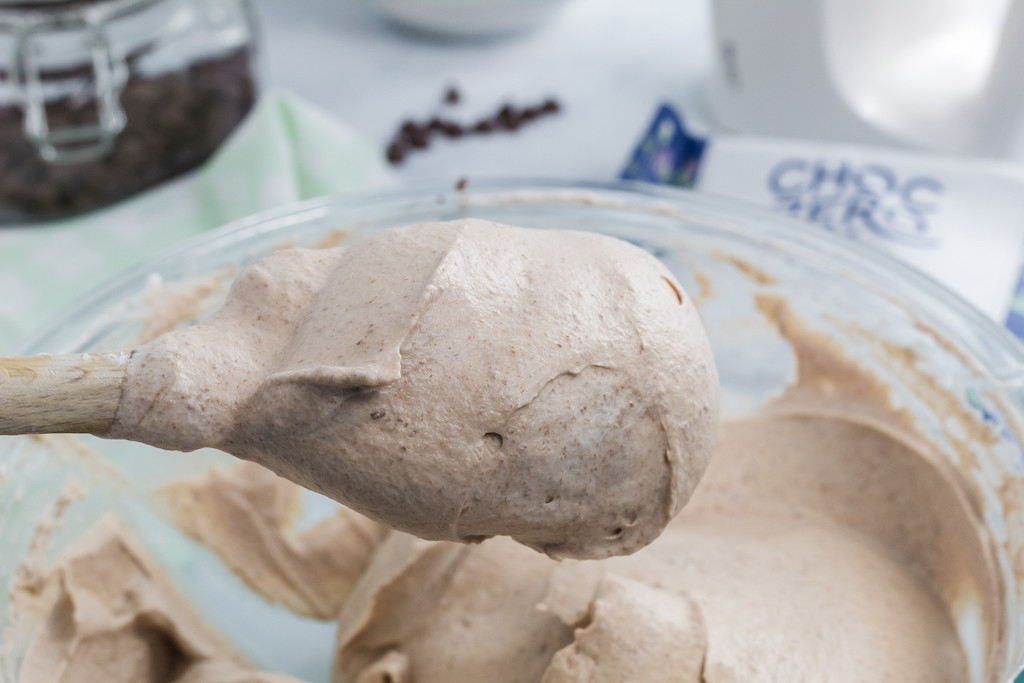 ---
Print
Keto Chocolate Mousse
yield: 8 SERVINGS
prep time: 10 MINUTES
total time: 10 MINUTES
Whipped cream and melted keto chocolate chips come together to make a light and airy, yet sinfully rich chocolate mousse.
Ingredients
2 cups heavy whipping cream
1 tablespoon butter
1/2 teaspoon vanilla extract
Directions
1
In a large bowl, add heavy whipping cream, Swerve confectioners sweetener, and vanilla extract. Whip with a hand or stand mixer until soft peaks form about 2 to 3 minutes. Set aside.
2
In a small, microwave-safe bowl, melt keto chocolate chips and butter in the microwave in 15-second intervals until fully melted. Mine only took a total of 30 seconds! Stir to combine. Let the chocolate cool for at least a few minutes.
3
Once cooled, slowly pour melted chocolate into the whipped cream and fold gently until completely incorporated.
4
Divide out into cups or sealable portion bowls and chill for one to two hours before serving.
5
Top with additional chocolate chips if desired, and enjoy!
Nutrition Information
Yield: 4 cups, Serving Size: 1/2 cup
Amount Per Serving: 298.5 Calories | 30.3g Fat | 11.9g Total Carbs | 5.7g Fiber | 3.4g Sugar Alcohol | 1.2g Protein | 2.8g Net Carbs
---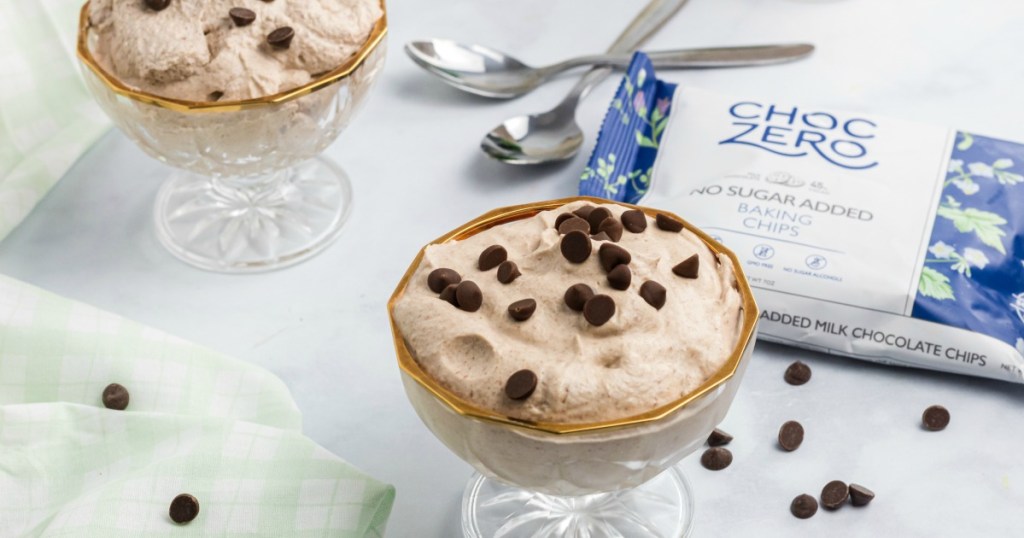 This keto chocolate mousse is dreamy and decadent!
Next time you're looking to make a high-class dessert with low effort, put our keto chocolate mousse to the test! You can make it in advance for a party as it's best when chilled for a few hours. Everyone will love it, and I hope you enjoy it as much as I do!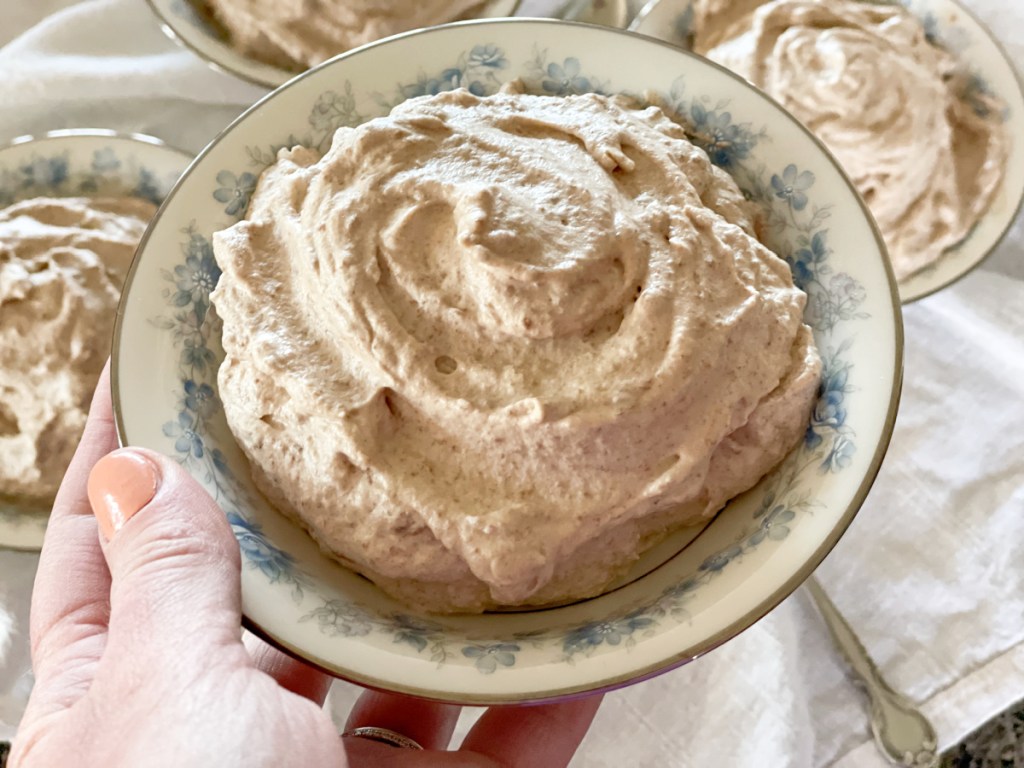 My sidekick Emily had this to say about this keto chocolate mousse recipe:
"I love anything chocolate and this is literally the easiest chocolate dessert to make! It's not overly sweet, which is perfect. Rich desserts are more my style than something overly sugary tasting. The best part is that it looks super fancy and like you put a lot of effort into making it!"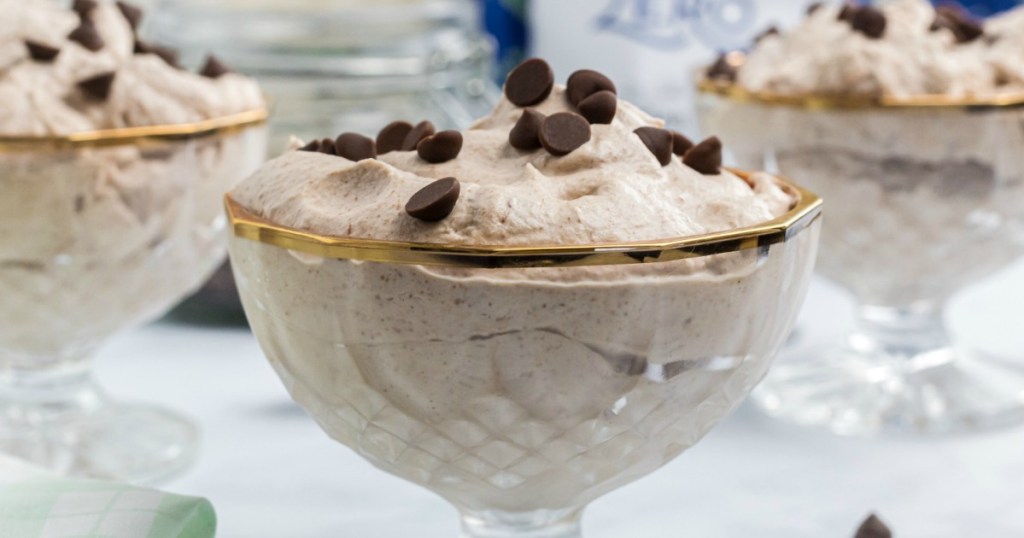 My Hip sidekick Jenna also gave this keto chocolate mousse a try and here's what she thought:
"This has such a great flavor and is so simple to make: just whip it together, refrigerate, and it's ready to be enjoyed! This turned out beautifully and even the kids enjoyed it, having no idea it's sugar-free! I saved half of this for the next day and it was still good then, too. In fact, I think it could be refrigerated for a couple of days and it would still be in great shape.YUM!"
---
Check out our keto flourless chocolate cake next!