This Keto Chocolate Mousse Requires Only 5 Ingredients & 10 Minutes of Prep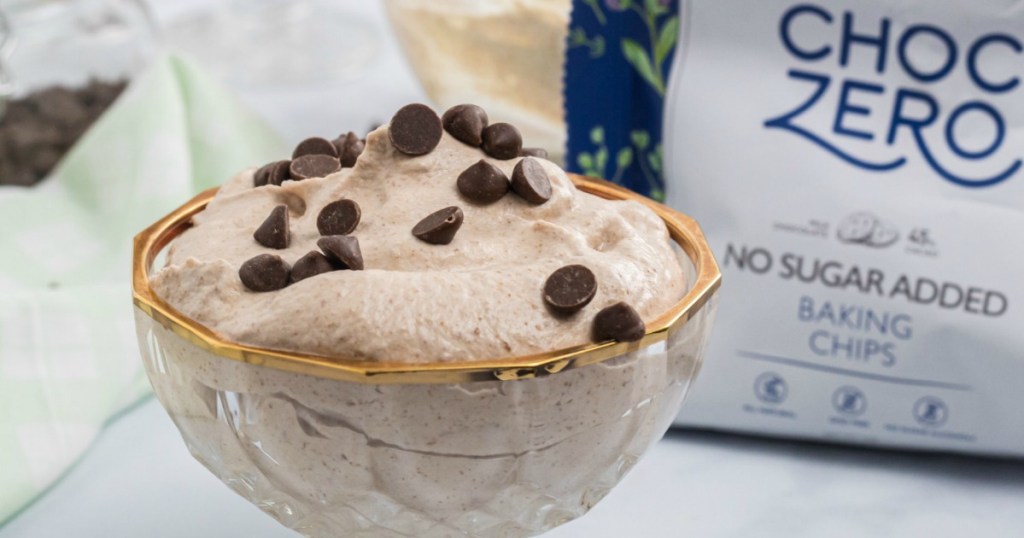 Any mousse is divine, but this keto dessert is just heavenly!
You're not dreaming—this luscious, whipped, chocolatey dessert is actually keto-friendly. I made this rich keto chocolate mousse with only 5 ingredients and 10 minutes of prep… yep, it's that easy!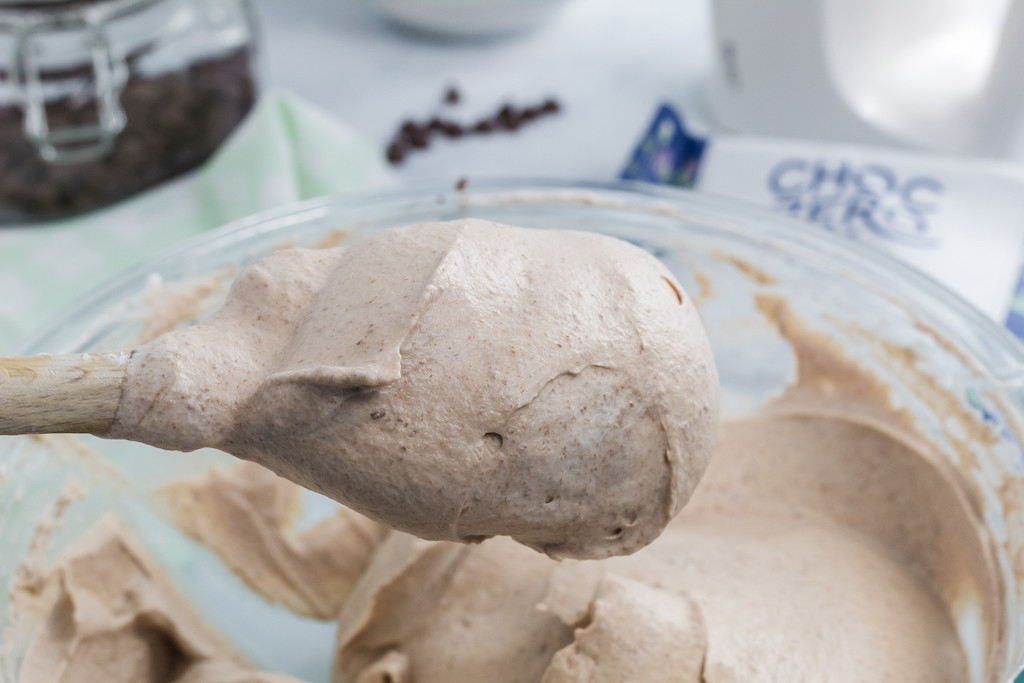 What I love about this dessert is that it curbs my sweet tooth cravings without being over-the-top sweet. There's just the right amount of Swerve sweetener and a lovely cocoa flavor from the ChocZero baking chips. These baking chips are SO good by the way, and have no added sugar due to being sweetened with keto-friendly monk fruit.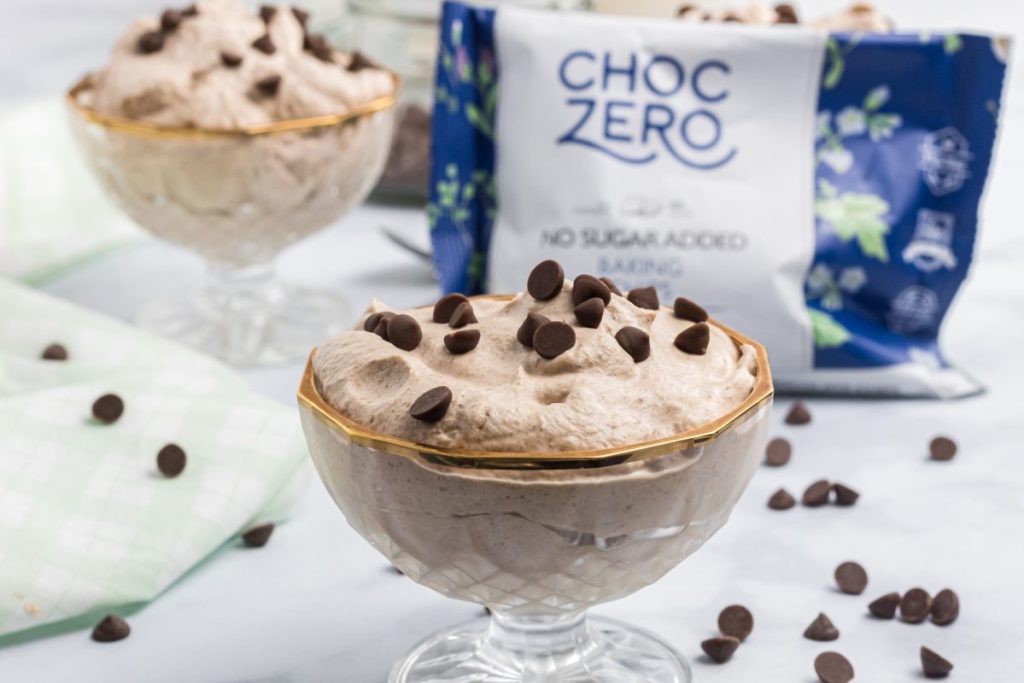 Tips for perfectly rich keto chocolate mousse: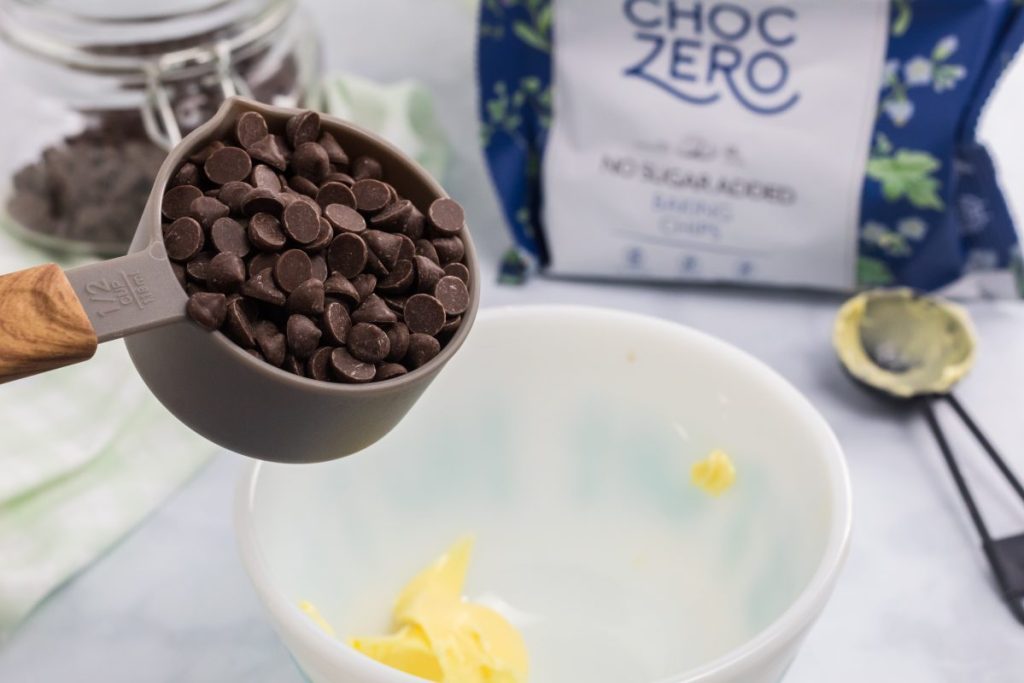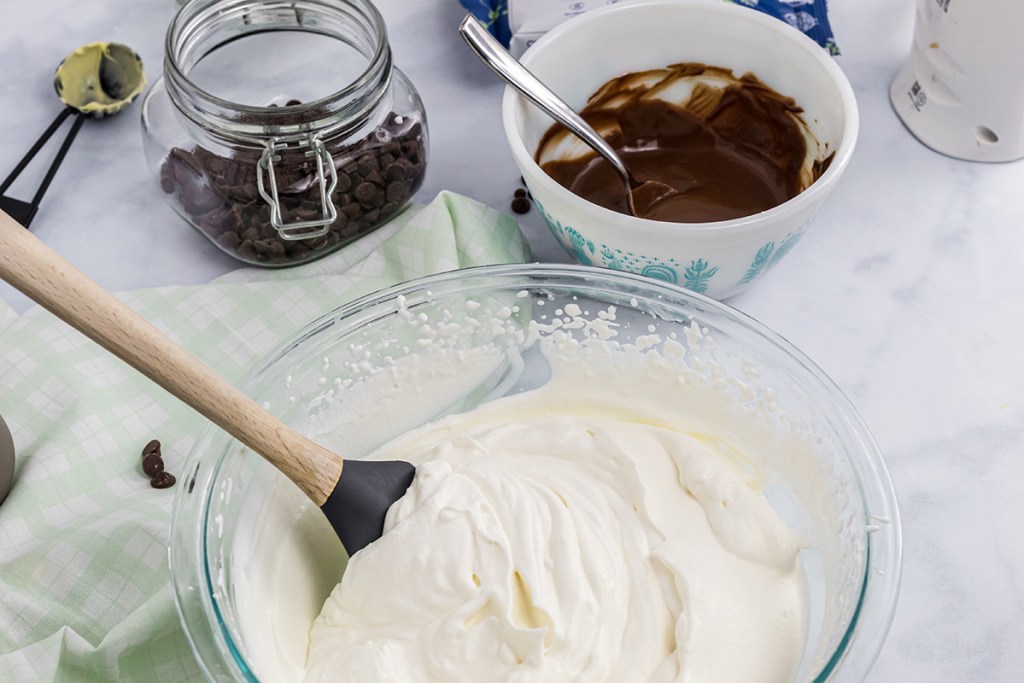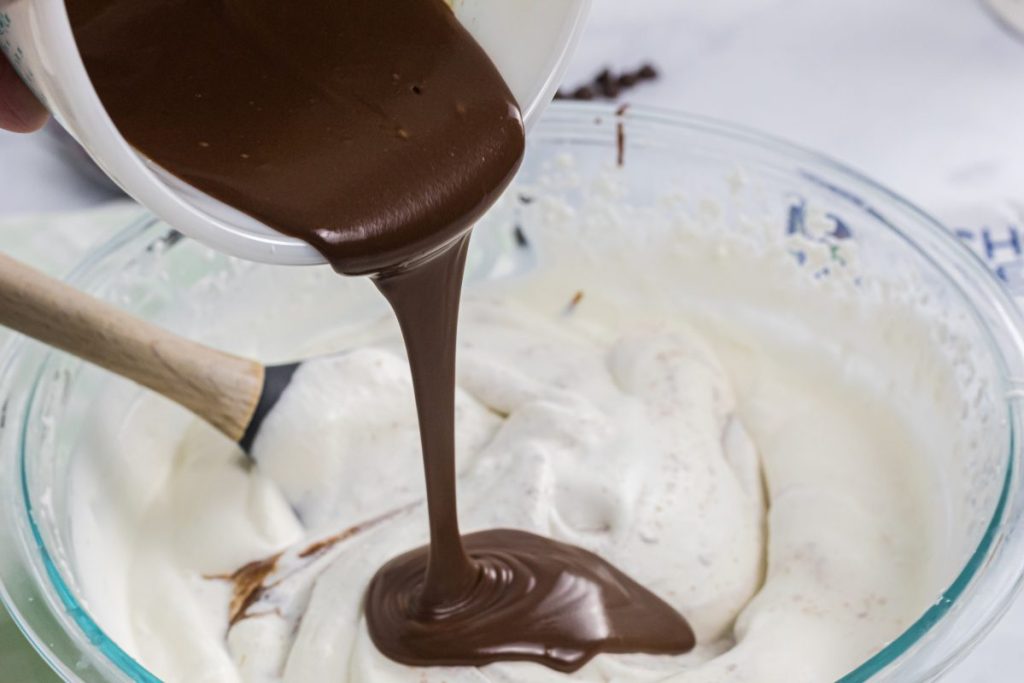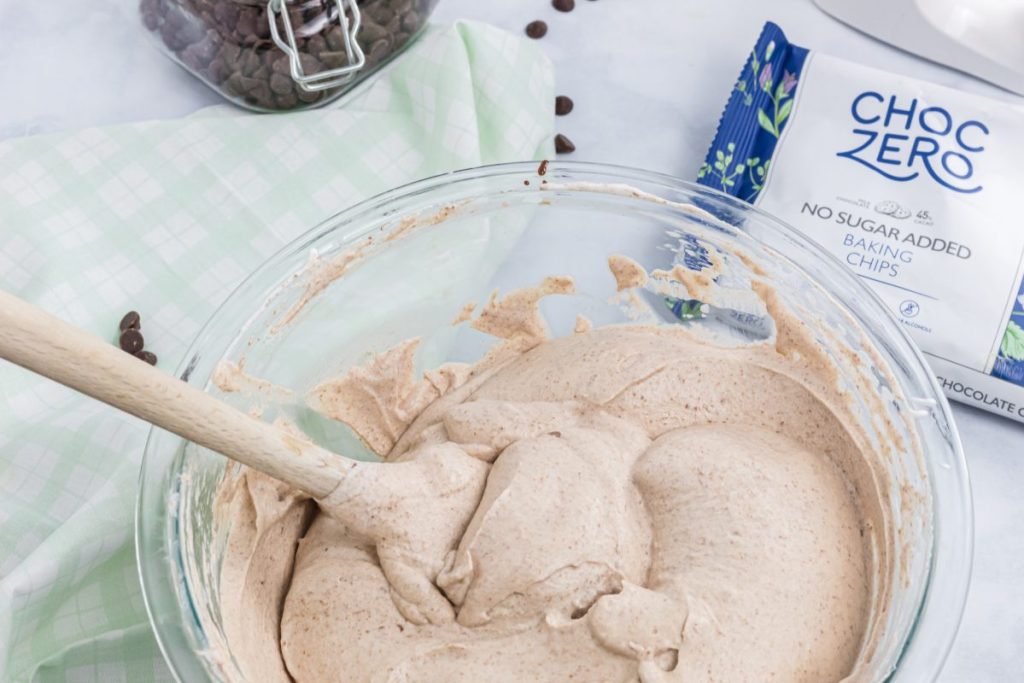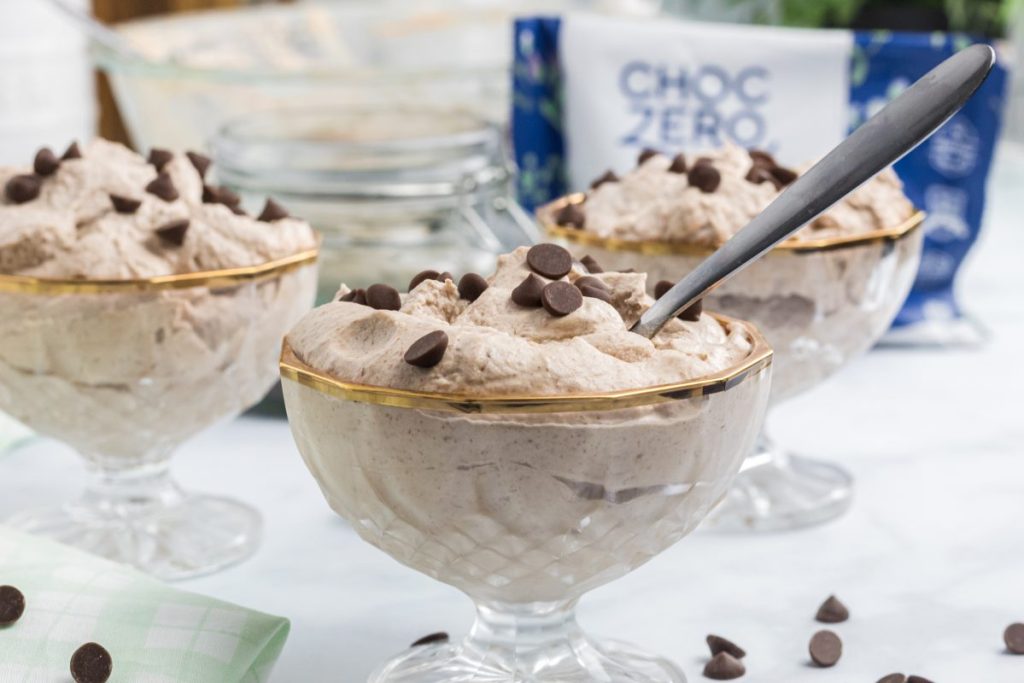 ---
Print
Keto Chocolate Mousse
yield: 8 SERVINGS
prep time: 10 MINUTES
total time: 10 MINUTES
Whipped cream and sugar-free chocolate chips come together to make a light and airy, yet sinfully rich chocolate mousse.
Ingredients
2 cups heavy whipping cream
3 tablespoons Swerve confectioners
1 tablespoon butter
1/2 teaspoon vanilla extract (optional)
Directions
1
In a large bowl, add heavy cream, Swerve confectioners sweetener, and vanilla extract (optional). Whip with a hand mixer until soft peaks form and set aside, about 5 minutes.
2
In a small bowl, melt chocolate chips and butter in the microwave for 15-second intervals until melted. Mine only took a total of 30 seconds!
3
Slowly pour melted chocolate into the whipped cream and fold gently until completely incorporated.
4
Divide out into cups or sealable portion bowls and chill for one to two hours before serving.
5
Top with additional chocolate chips if desired, and enjoy!
Nutrition Information
Yield: 4 cups, Serving Size: 1/2 cup
Amount Per Serving: 298.5 Calories | 30.3g Fat | 11.9g Total Carbs | 5.7g Fiber | 3.4g Sugar Alcohol | 1.2g Protein | 2.8g Net Carbs
---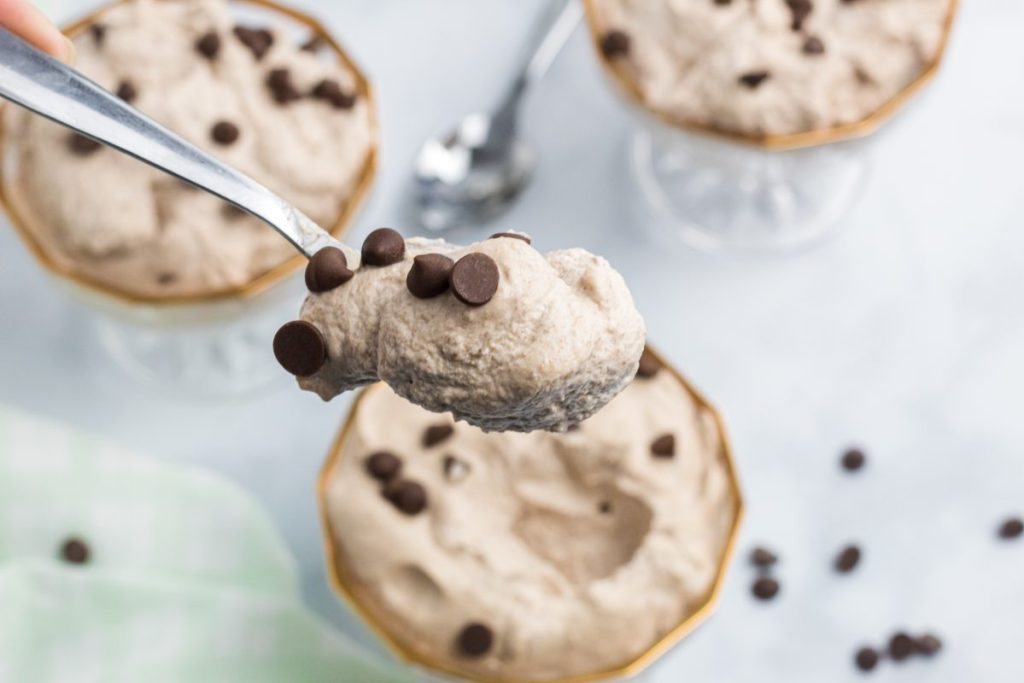 Dreamy and decadent!
Next time you're looking to make a high-class dessert with low effort, you've got to put our keto chocolate mousse to the test! Enjoy!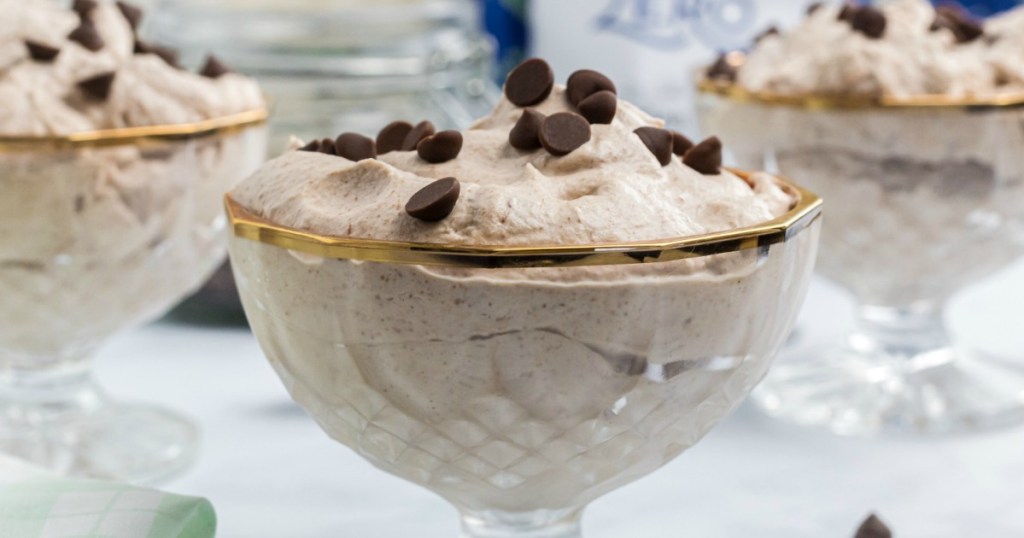 My Hip sidekick Jenna gave this recipe a try and here's what she thought:
This has such a great flavor and is so simple to make: just whip it together, refrigerate, and it's ready to be enjoyed! This turned out beautifully and even the kids enjoyed it, having no idea it's sugar-free! I saved half of this for the next day and it was still good then, too. In fact, I think it could be refrigerated for a couple of days and it would still be in great shape.YUM!
---
Check out all of our delicious keto desserts right here!