Where Has This Easy 90-Second Keto Bread Recipe Been All My Life?
Guarantee that this 90-second keto bread recipe will become a staple in your house!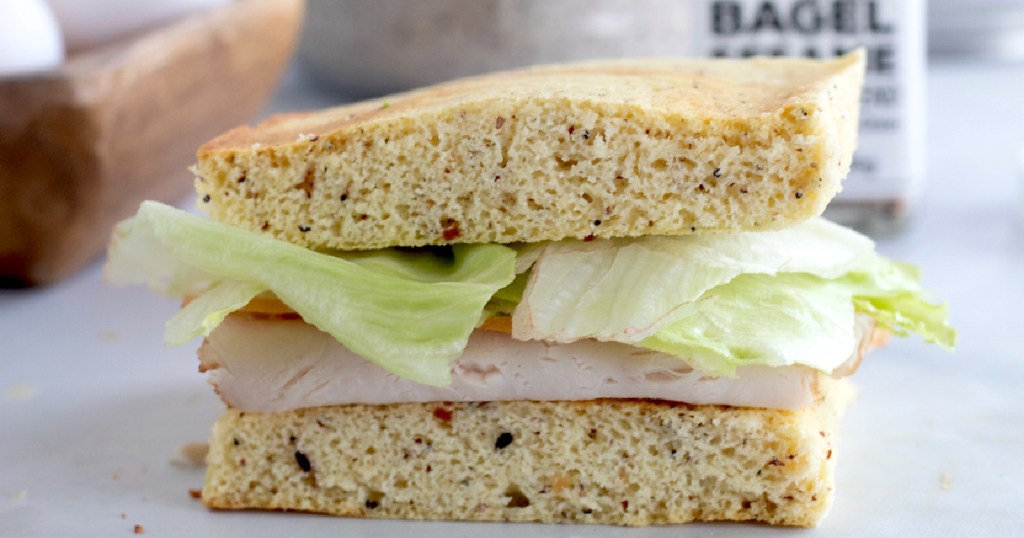 Miss sandwiches?
You're in luck because this 90-second keto bread is the perfect substitute for either sliced bread or an English muffin. And while keto bread often gets a bad rep for being flavorless or having a texture that's too grainy, this bread is neither!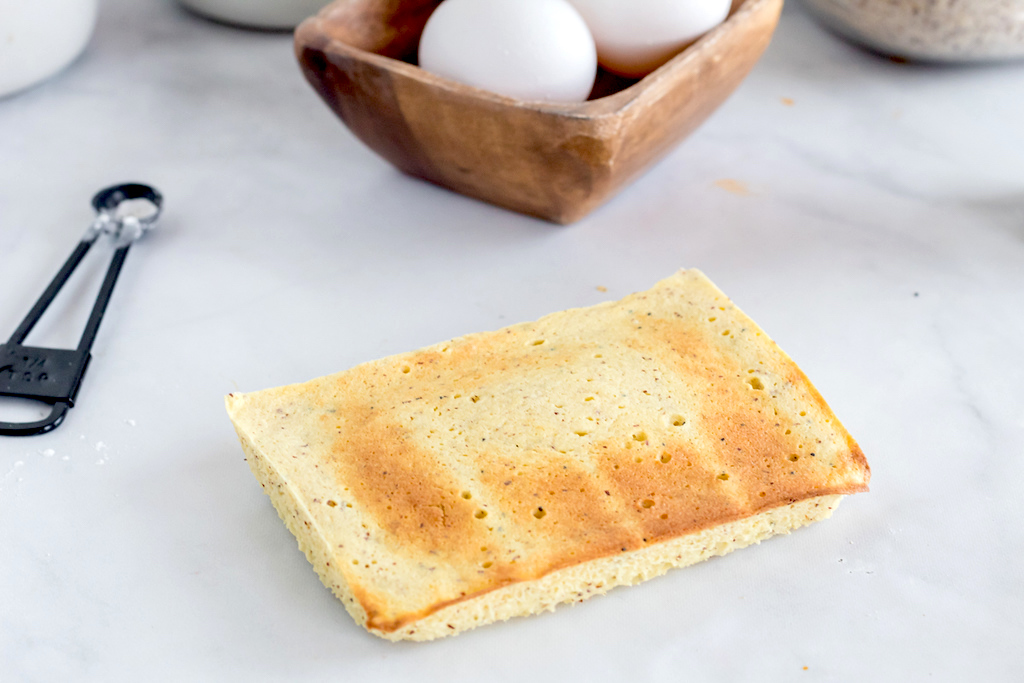 I've put together a perfectly flavorful bread you can use for breakfast and lunch with a wonderful fresh taste and great texture. And even better? It's less than 3 grams of net carbs!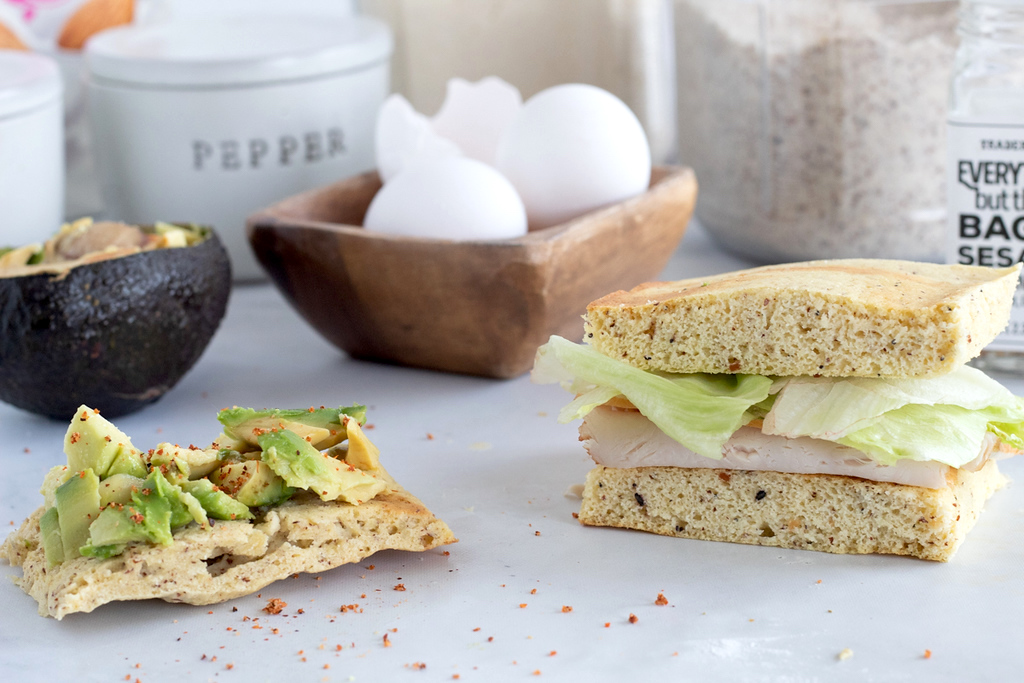 I've made this 90 second bread absolutely perfect for you!
After testing so many different keto bread recipes, I've finally created a recipe with the perfect balance to allow the bread to be moist while still holding its shape. I have found that using almond and coconut flour together helps balance the graininess in keto bread.
Additionally, incorporating Everything But the Bagel Seasoning really brings in that punch of flavor that keto bread is typically missing.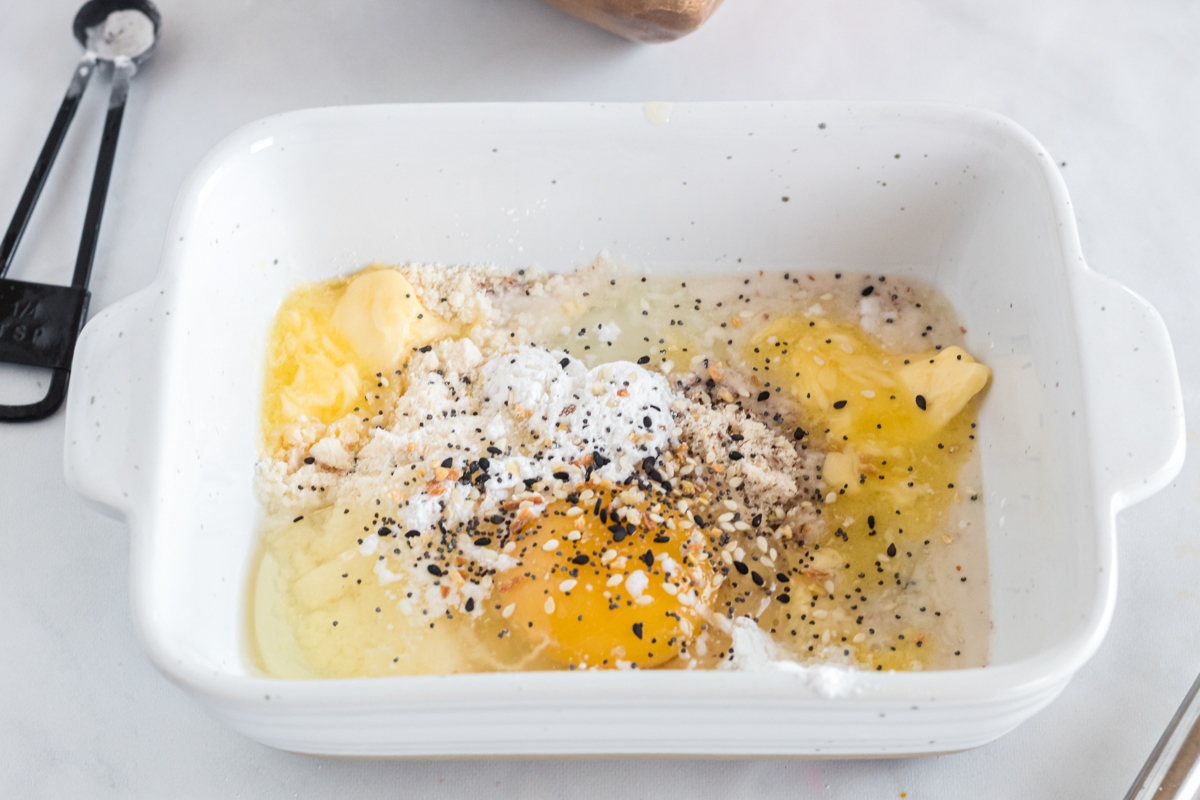 Tips for making the best 90-second keto bread recipe:
Melt your butter first in a microwavable dish to prevent the bread from sticking around the edges.
Try adding different seasonings to create new bread flavors (I can't wait to try garlic!).
Use square ramekins to achieve a typical bread slice shape. Using a mug or any microwavable dish is completely fine, too.
Keto 90-second bread is best fresh. Plus, who doesn't love fresh bread? I also really like this bread toasted!
If you find this bread drier than you'd prefer as Hip2Keto reader Iris did, add in an additional 1 teaspoon of almond milk and cook for 30-seconds longer.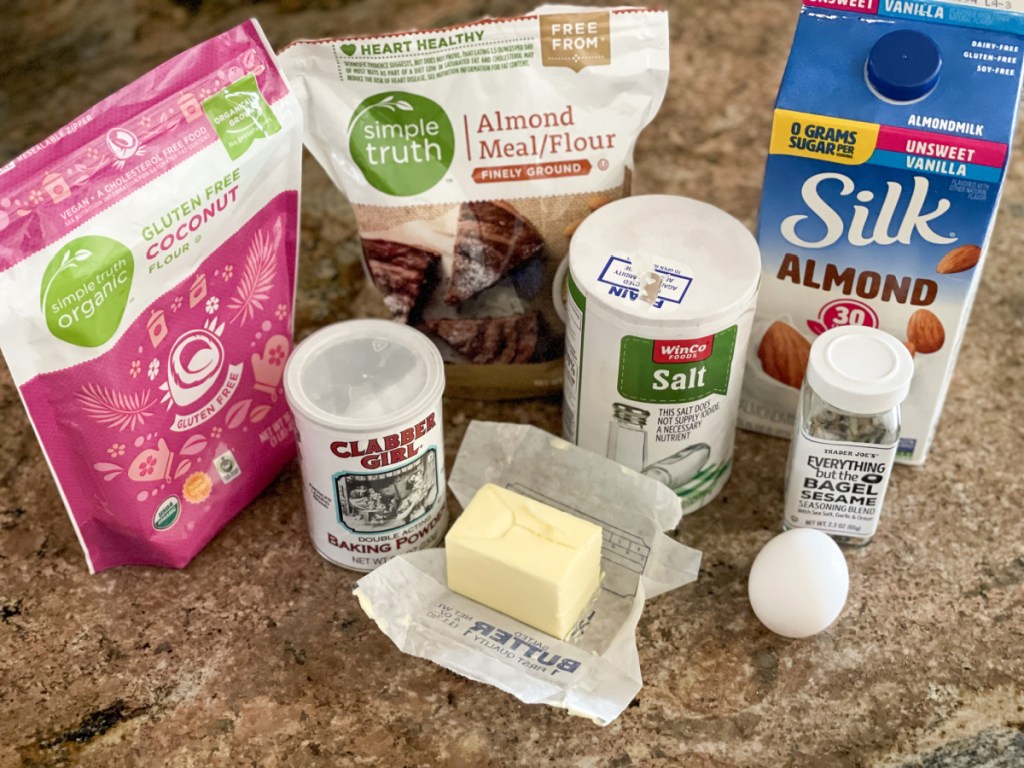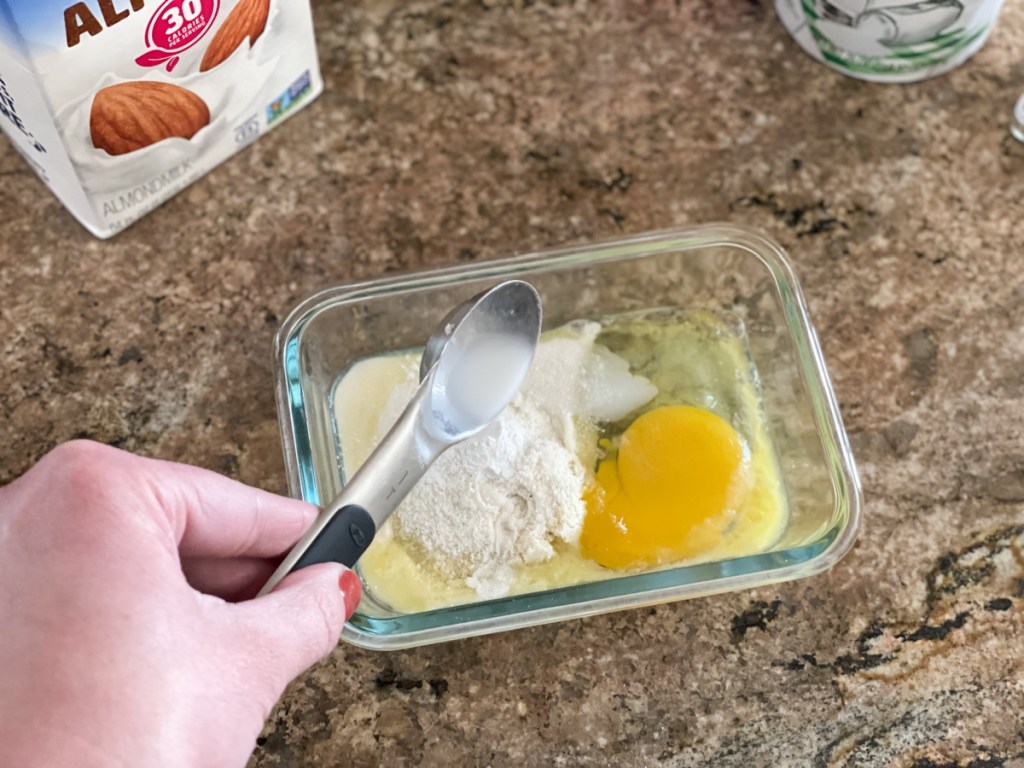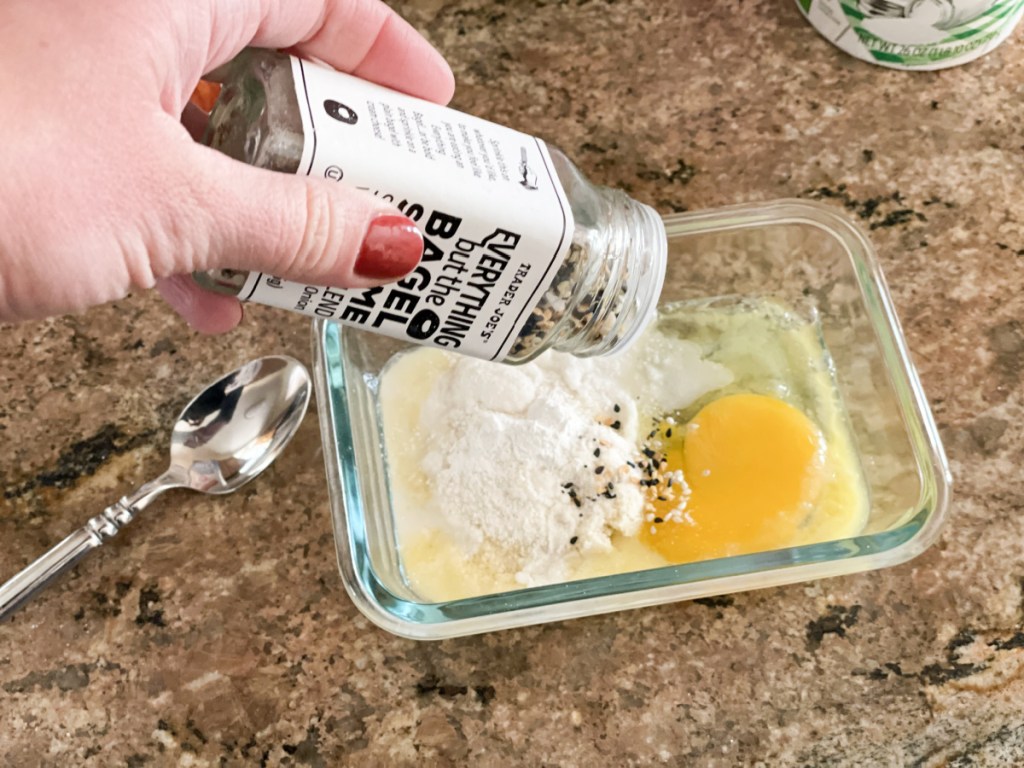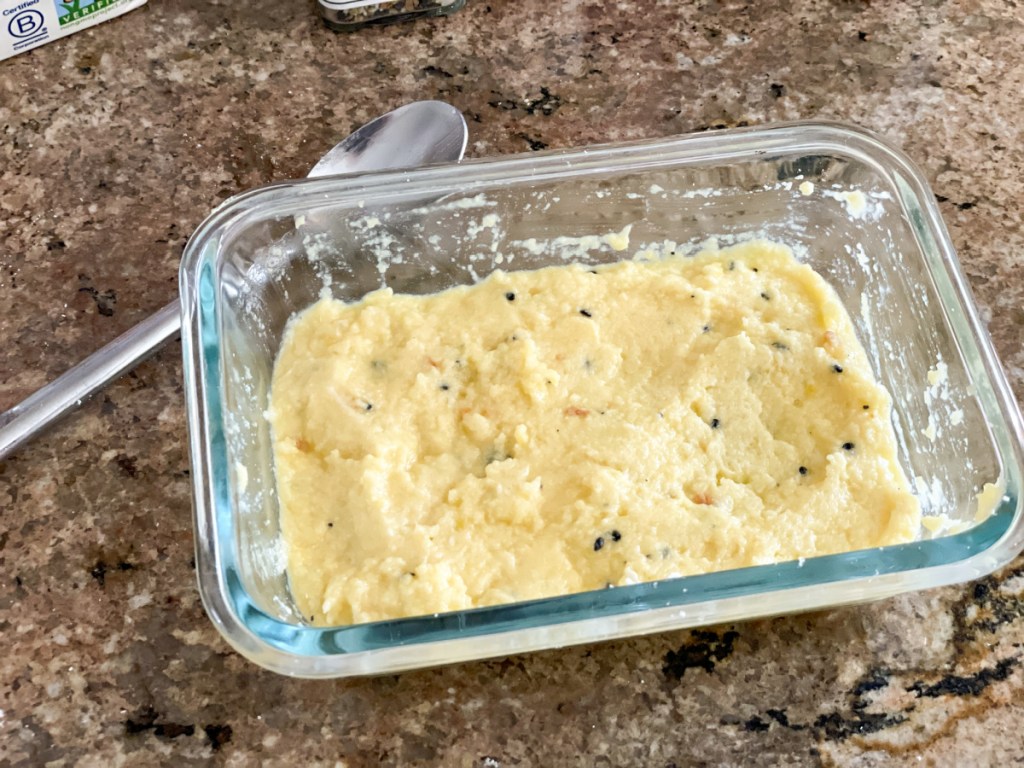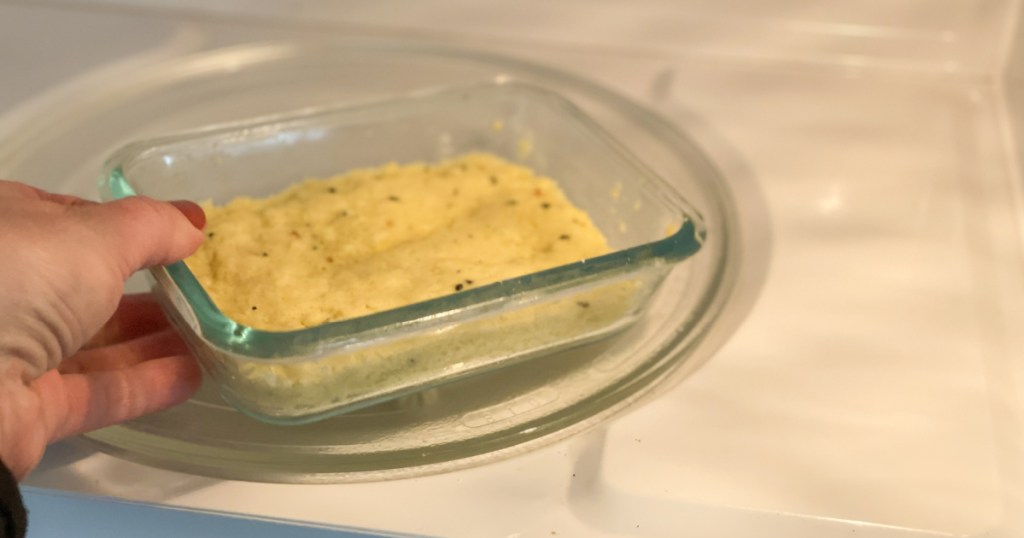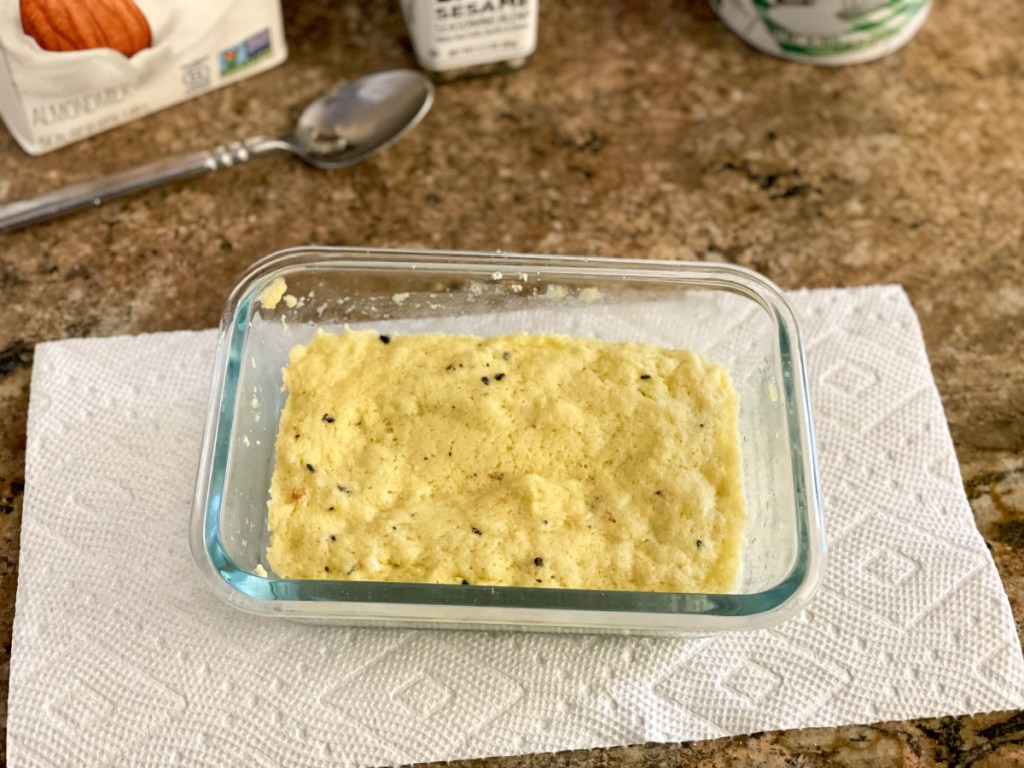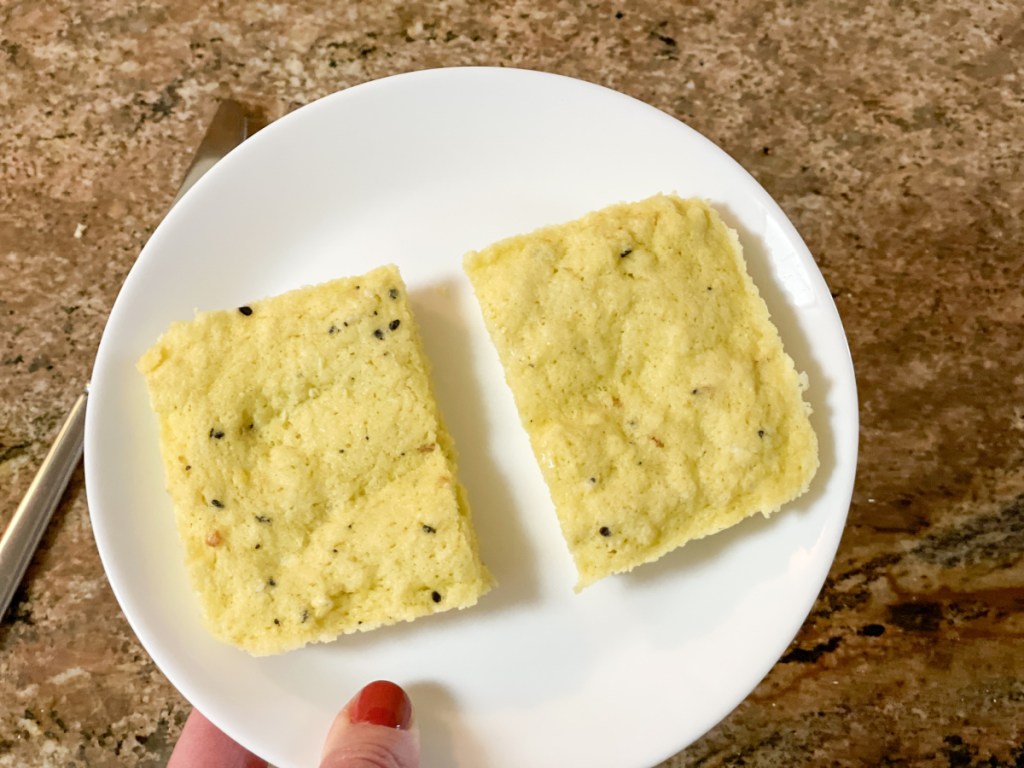 ---
Print
Easy 90-Second Keto Bread
yield: 1 SERVINGS
prep time: 2 MINUTES
cook time: 2 MINUTES
total time: 4 MINUTES
Flavorful low-carb bread made in the... microwave!
Ingredients
1 tablespoon butter
1 egg
1/2 teaspoon baking powder
1 tablespoon unsweetened almond milk
pinch of salt
sprinkle of Everything but the Bagel Seasoning (optional)
Directions
1
In a microwavable safe square ramekin, bowl, or mug, add butter and melt for 20 seconds. This will help keep the bread from sticking to the bowl.
2
Add all ingredients to the bowl and whisk together.
3
Place in the microwave for 90 seconds.
4
After the bread has cooled off, cut the bread in half for two slices, or leave it as one, larger slice. Place in the toaster if you want it to resemble an English muffin or toast.
Nutrition Information
Yield: 1, Serving Size: 1
Amount Per Serving: 254 Calories | 21g Fat | 6.4g Total Carbs | 3.8g Fiber | 2.3g Sugar | 9.4g Protein | 2.6g Net Carbs
---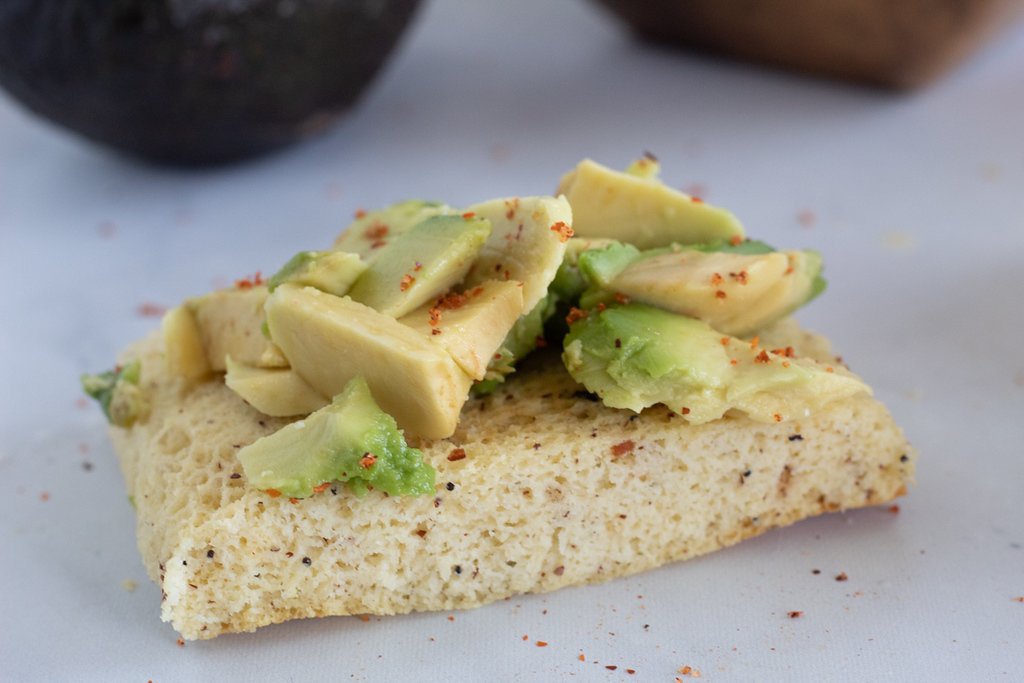 Oh my YUM!
This 90-second keto bread is so good that it's about to become your new, easy staple! Whether you're rushing out the door, or you have all the time in the world and need some bready goodness, this will be your new, deliciously simple way to crush those cravings. Enjoy!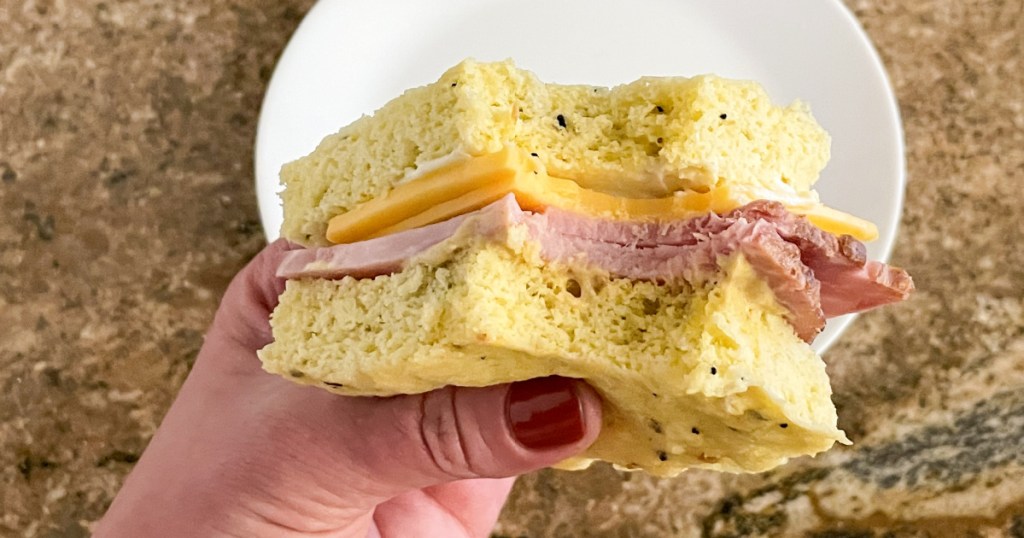 Here's what my Hip sidekick Emily had to say about this 90-Second Keto Bread Recipe:
"This recipe is perfect for when those sandwich or toast cravings hit! It's super simple to make and uses ingredients that I already have on hand. I also love single-serving recipes. It hardly takes any time to make and super easy clean-up"
---
If you're a fan of keto bread, try out our sweet dinner rolls!