Pickle Juice Salad Dressing – Flavorful, Addicting, & Keto!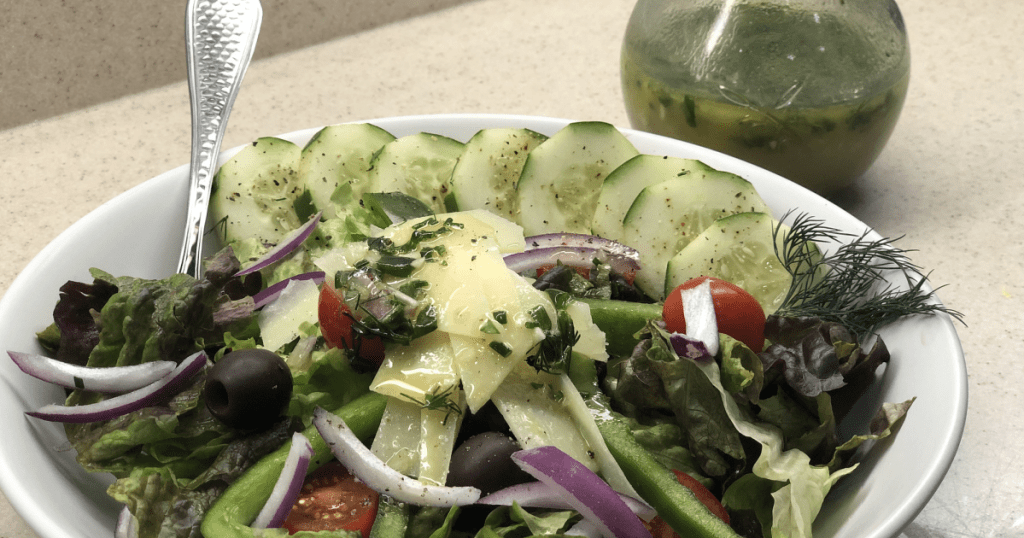 Don't throw out the pickle juice, make a keto pickle juice vinaigrette!

You know that delicious briny juice that pickles are packed in? You can use it to make a fabulous and totally keto-friendly pickle juice salad dressing in just five minutes.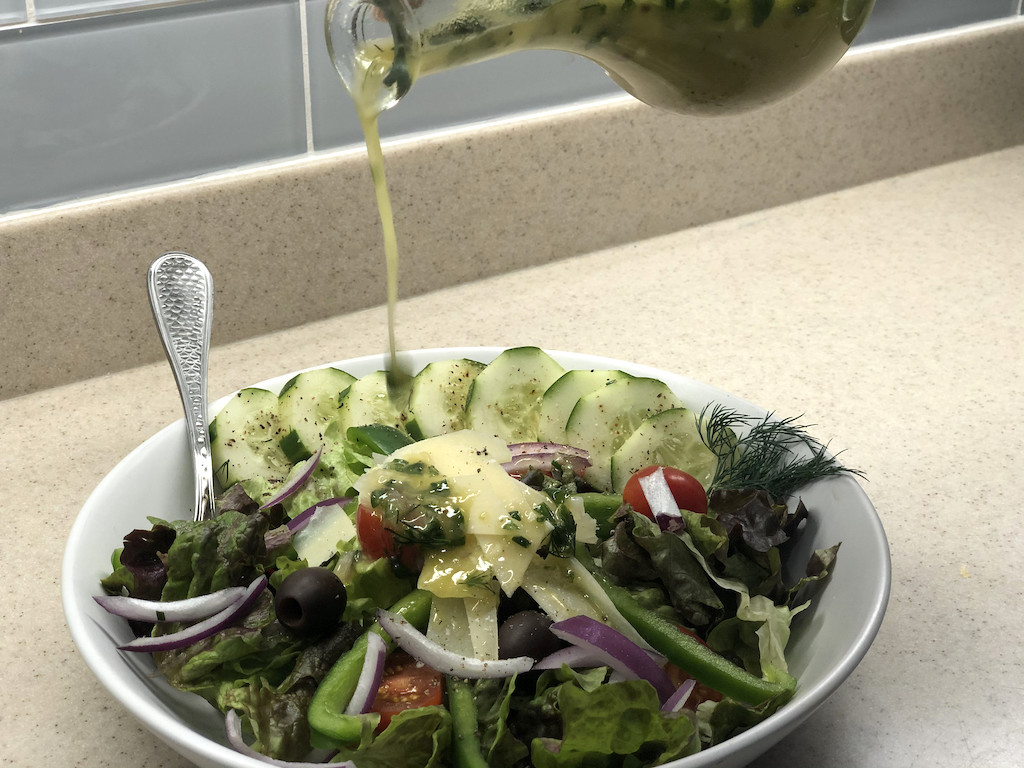 There are two kinds of pickle juice. 🥒 Who knew?

You'll find pickles in the refrigerated section of the grocery store as well as in the condiment aisle. The ones on the grocery shelves are pasteurized and shelf-stable, whereas some of the pickles in the refrigerated section are fermented unless they are labeled pasteurized or contain vinegar.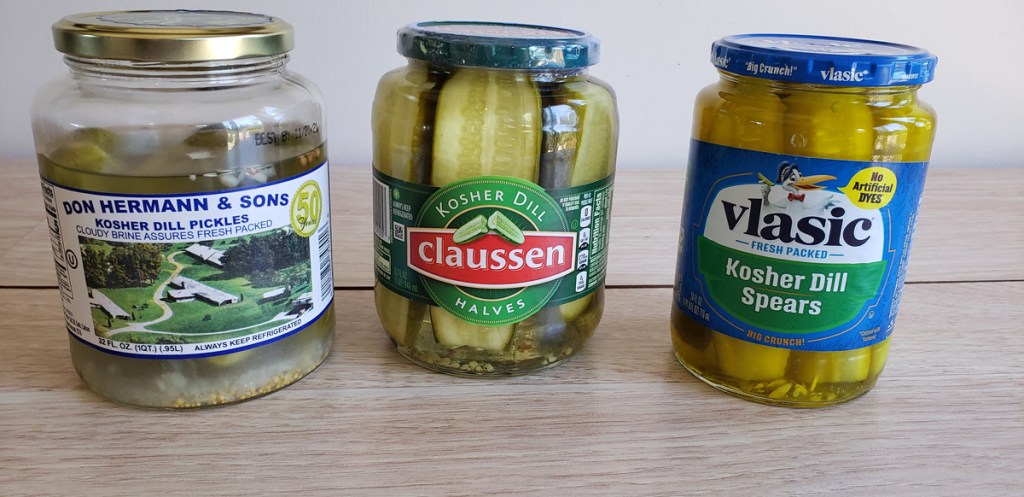 Naturally, fermented pickle juice will appear somewhat cloudy. Non-pasteurized pickles (made without vinegar) are full of all that wonderful bacteria that support the microbiome in our gut. This microbiome plays a critical role in our physical and mental health by aiding digestion and bolstering our immune system.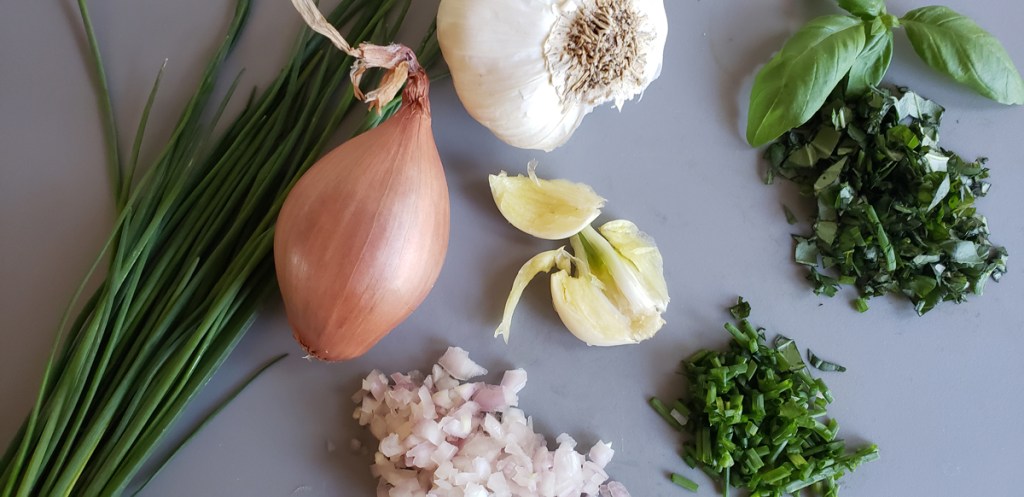 Let's talk herbs!
Since dill is already in the pickle juice, I don't add more to this recipe. I prefer to use chives and basil, but you can select your favorite herbs for your dressing. Experiment with herbs you like and find the flavor profile that suits your taste. You might consider tarragon, thyme, lemon thyme, cilantro, or parsley among a host of others.
You will want to use 2 tablespoons total of fresh herbs or 2 teaspoons of dried. If you don't usually cook with herbs, your best bet is to make the recipe as instructed and experiment the next time around as fresh herbs really do make a difference, especially in salad dressings! 😋
Tips for making the best keto pickle juice salad dressing: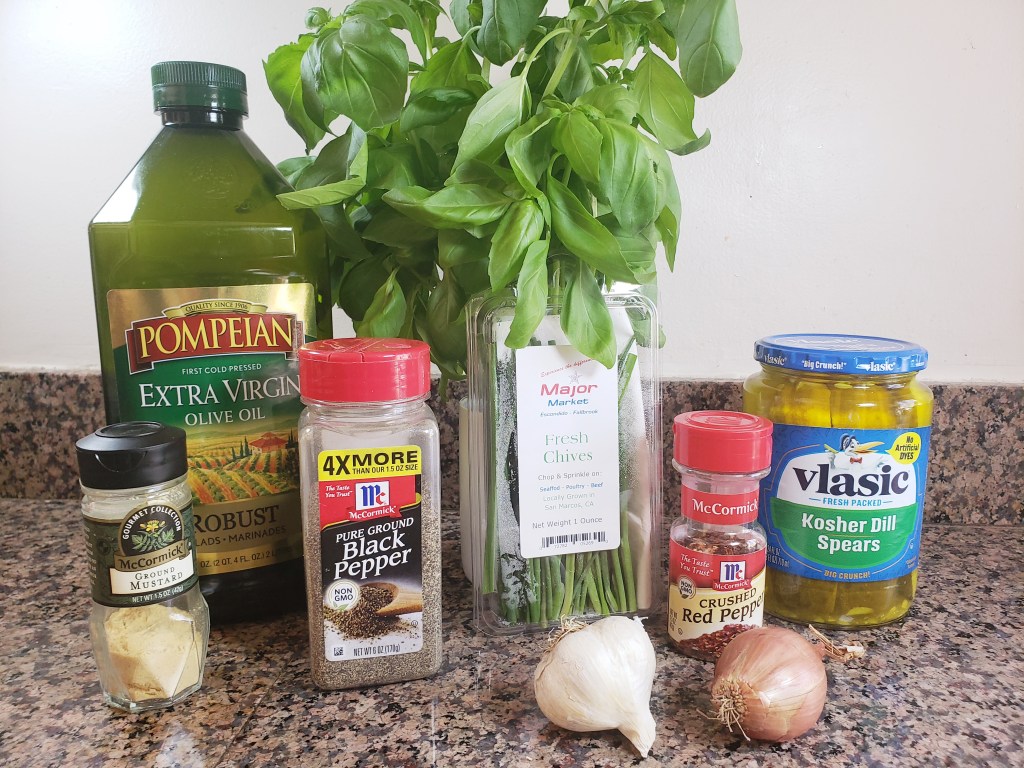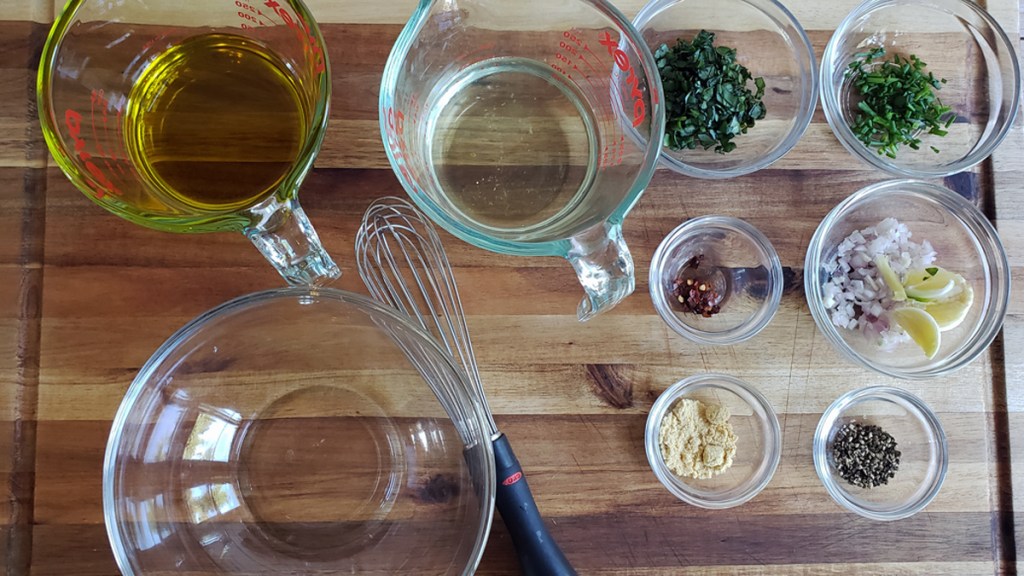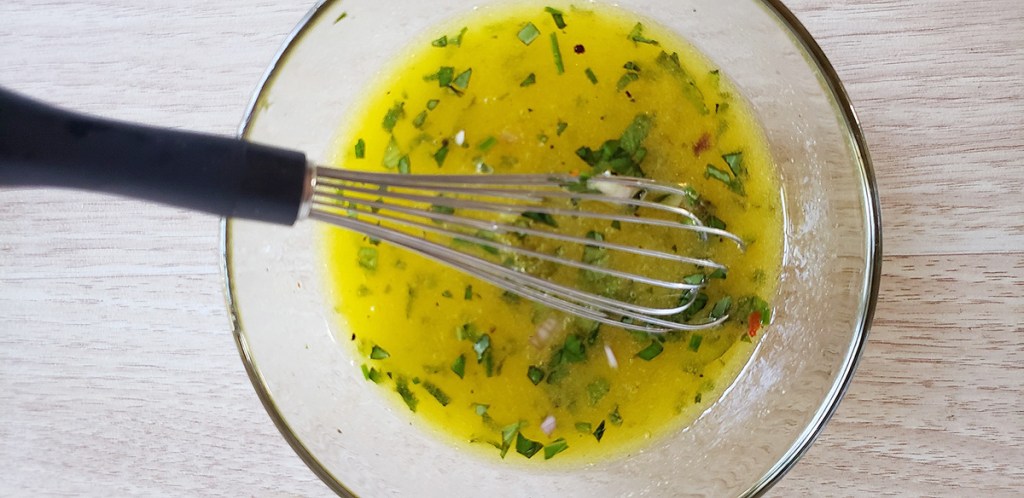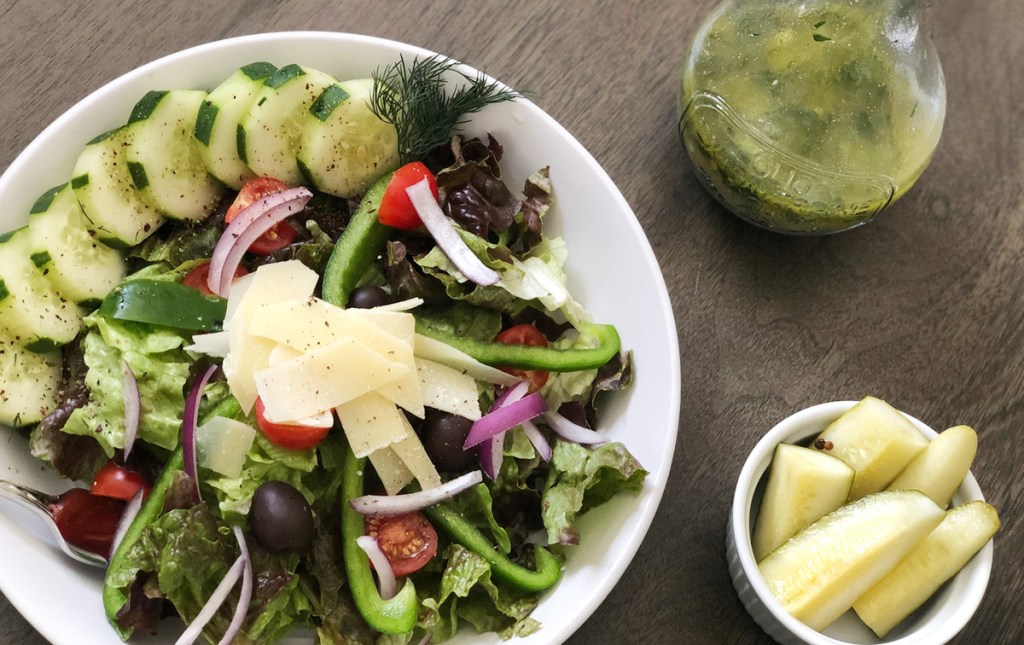 ---
Print
Pickle Juice Salad Dressing
yield: 10 SERVINGS
prep time: 5 MINUTES
total time: 5 MINUTES
Make a fabulous and flavorful salad dressing in just 5 minutes with pickle juice!
Ingredients
Pickle Juice Salad Dressing:
2/3 cup pickle juice
1/3 cup olive oil
2 garlic cloves, smashed (remove crushed garlic before serving)
1 small shallot, minced, about 1 tablespoon
1 tablespoons fresh basil, cut or torn into small pieces
1 tablespoon fresh chives, finely sliced
1/2 teaspoon dried mustard powder
1/4 teaspoon black pepper
Pinch of red pepper flakes
Directions
1
Combine all ingredients in a bowl or a glass jar with a tight-fitting lid, and whisk/shake well. That's it! This will keep in the refrigerator for at least two weeks.
Nutrition Information
Yield: 10 servings (about 1 cup total), Serving Size: 2 tablespoons
Amount Per Serving: 7 Calories | .2g Fat | .4g Total Carbs | .1g Fiber | 0.1g Sugar | 0g Sugar Alcohol | .1g Protein | .3g Net Carbs
---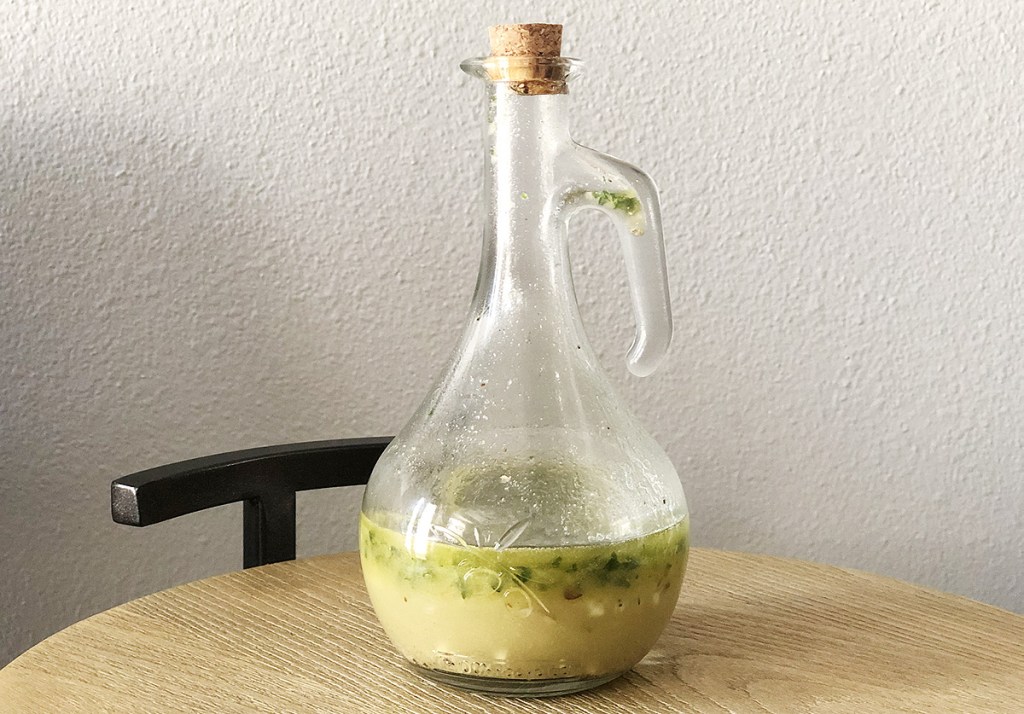 Bye-bye storebought salad dressings! 🥗
Hello to fresh pickle juice vinaigrette! I made a big beautiful keto salad for lunch filled with my favorite low-carb veggies, and dressed it with this oh-so-flavorful pickle juice salad dressing, and let me tell ya, it was a total win! Yummo!
My sidekick Erica gave this pickle juice salad dressing recipe a try and here's what she thought:
"Oh my, this dressing is so delicious! I tried it with various salads and my favorite was when I paired it with a salad topped with salami and swiss cheese – YUM! It almost tastes just like a 1905 Columbia salad, which I am a huge fan of. If you love garlic, you are going to love this dressing!"

---
Pair your pickle juice dressing salad with our easy keto salmon patties… YUM!