Keto Chicken and Pesto with Zucchini Noodles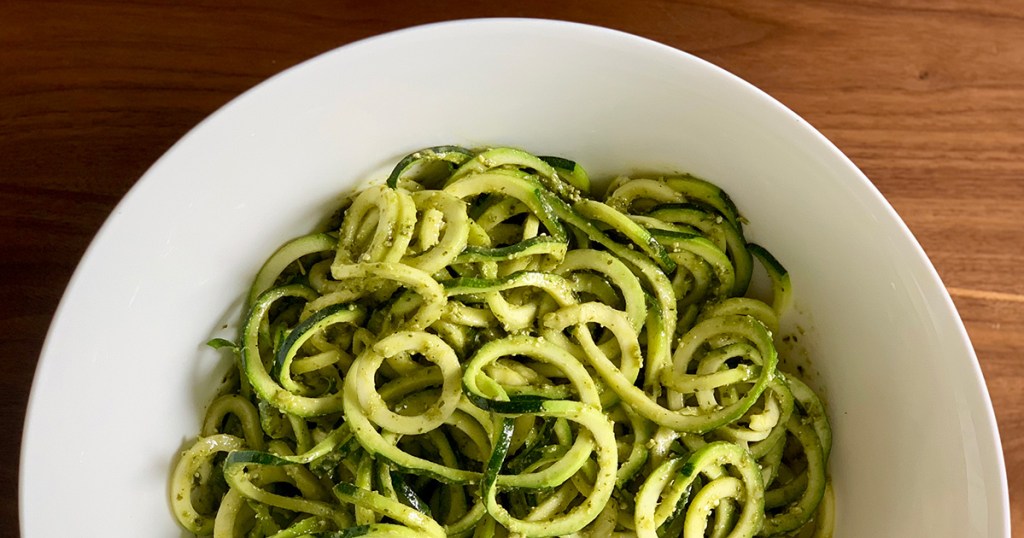 You don't have to sneak healthy veggies into your meals when they taste THIS good.
Replacing pasta with zucchini noodles is delicious. Add to fresh-from-home pesto and grilled chicken, and you have an amazing meal.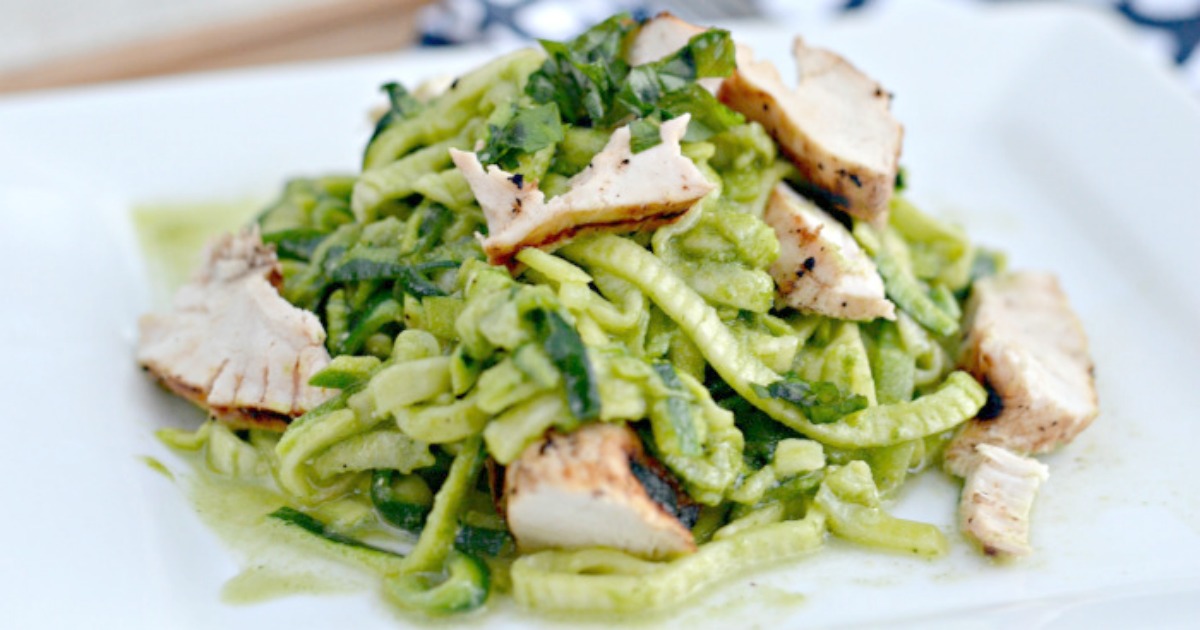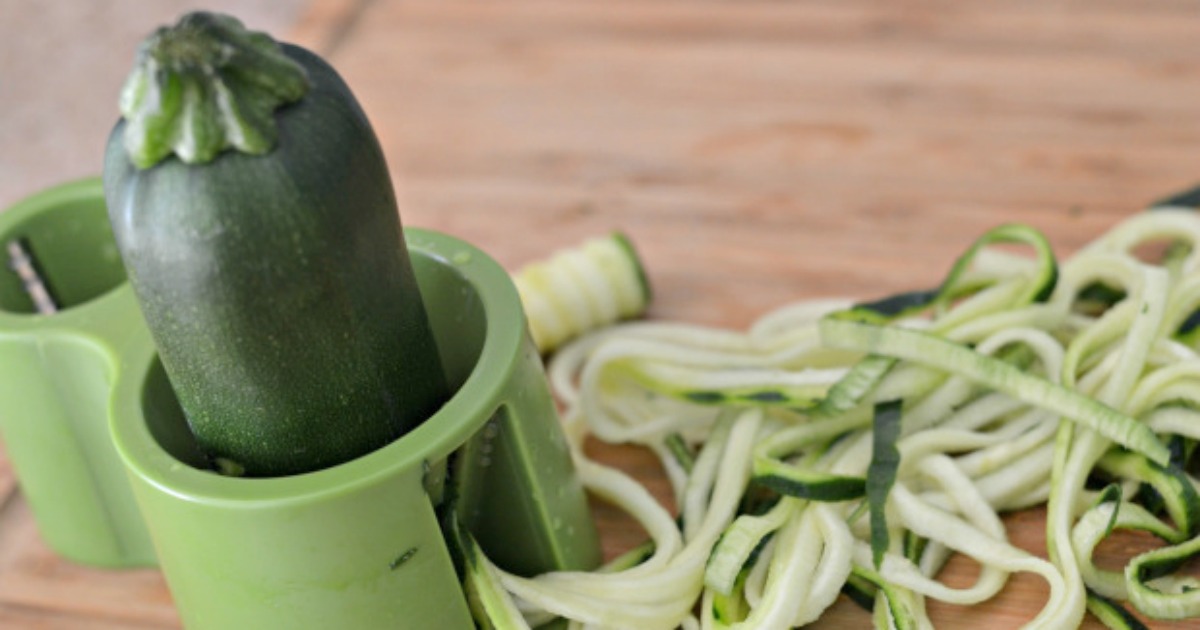 ---
Print
Chicken Pesto Zucchini Noodles
yield: 4 SERVINGS
prep time: 15 MINUTES
cook time: 5 MINUTES
total time: 20 MINUTES
This delicious one pan keto chicken pesto recipe is loaded with flavor without all the carbs.
Ingredients
2 large chicken breasts, grilled
5 zucchini, sliced into noodles
teaspoon olive oil
salt & pepper to taste
For the Fresh Pesto:
1/2 cup olive oil
2 cups basil leaves
1/4 cup Parmesan cheese, shredded
2 oz. pine nuts, walnuts, or shelled pistachios
1 tablespoon lemon juice
1 clove garlic
salt & pepper to taste
Directions
1
Combine pesto ingredients in a food processor or high-powered blender and pulse until mixture is coarsely ground. Makes about 1 cup prepared pesto.
2
Shred zucchini into noodles and sauté in a pan with olive oil on the stove for just a few minutes. Be careful not to overcook. Salt & pepper to taste.
3
Combine pesto with noodles. Top with sliced grilled chicken.
Nutrition Information
Yield: 4 servings, Serving Size: 1 serving
Amount Per Serving: 354 Calories | 35g Fat | 5g Total Carbs | 5g Fiber | 9g Protein | >1g Net Carbs
---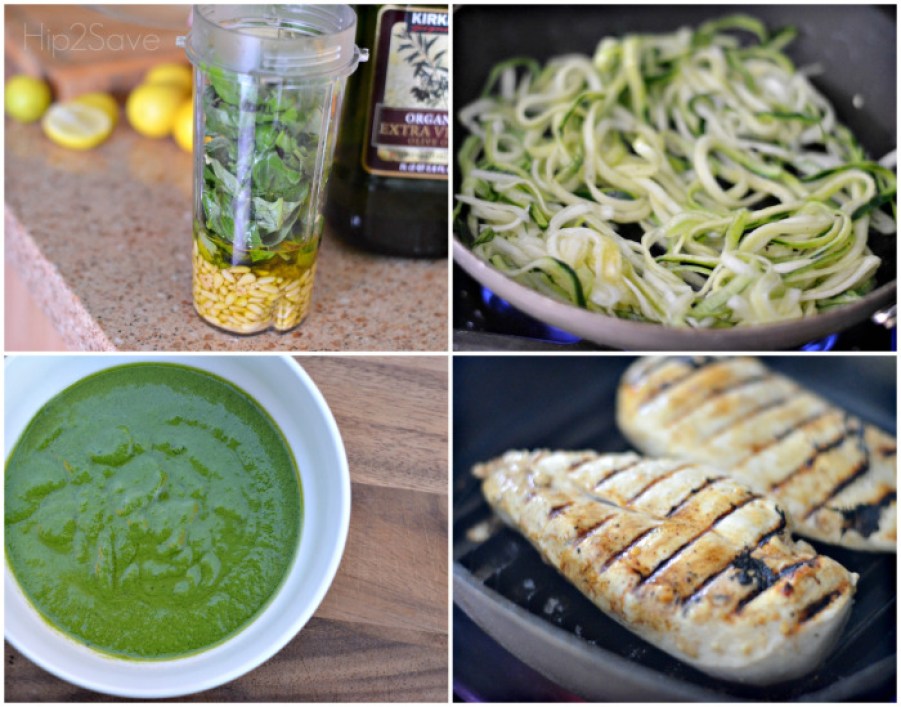 My family absolutely loved this meal – the zucchini noodles rock!
They are super light but also very satisfying! The pesto was super flavorful and yummy as well. If you're in a rush and don't have time to make your own pesto, feel free to grab a jar at the store instead.
---