Cheese Pickle Chips Are Going to Change Your Keto World
If you're a fan of pickles, these cheese pickle chips are definitely for you!
Don't ever let anyone tell you that keto is boring!
One of the main arguments against keto is that it's too restrictive and difficult to maintain long term. Hello!? Have you browsed all of our recipes? How can you ever get bored with the keto diet when you have hundreds of recipes and foods to choose from!
These cheese pickle chips are a great way to add some variety to your keto diet in the simplest form.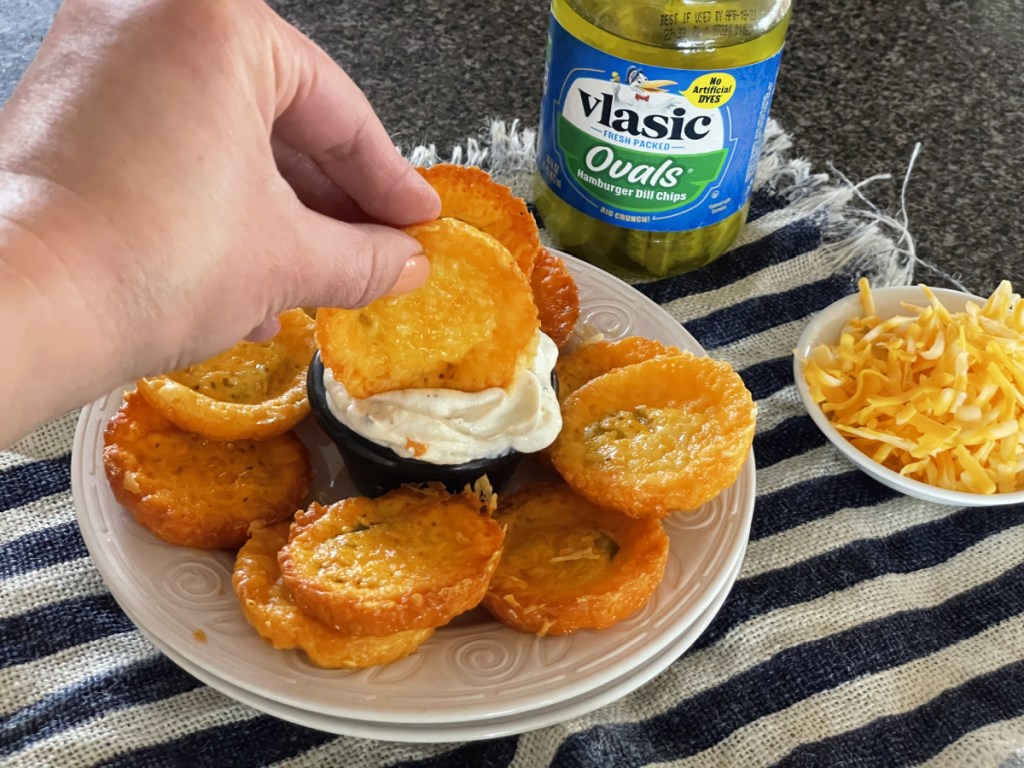 Easy keto snacks are the best keto snacks.
Let me tell you, it doesn't get any easier than melting together shredded cheese and pickles! This is one of those recipes where I think, "how did I not come up with this myself?" We found this recipe for cheese pickle chips by Aly McDaniel on Instagram and knew we had to do a post to share.
---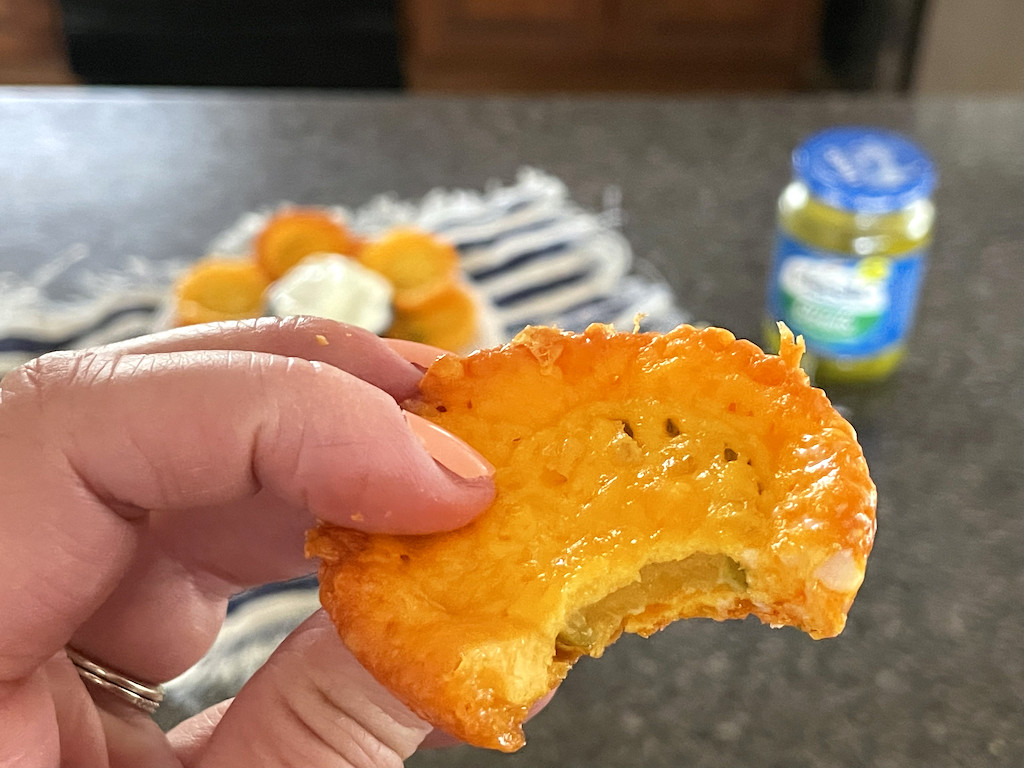 Tips for making the best cheese pickle chips:
Use any kind of cheese you'd like. I used cheddar and Colby Jack. Pepperjack, mozzarella, Swiss, or a sharp white cheddar would all be amazing too! I shredded my cheese by hand as I think it melts better this way.
Make sure you get dill pickles and check the label for any added sugar. Companies get sneaky with those hidden carbs.
I used 2 tablespoons of cheese below and on top of the pickles. If you want a thinner chip, use 1 tablespoon for each layer instead. The cooking time will be shorter if you use less cheese.
You can add 1 or 2 pickles to these chips. I use one pickle per chip and it had plenty of pickle taste. I thought about patting the pickles dry before adding them to the muffin tin, but I think that would have taken away from the pickle flavor. You get a little bit of dill pickle juice this way!
If you notice a lot of oil from the cheese, pat it out with a paper towel about 5 minutes before the chips are done.
The longer you bake the chips, the crispier they will get.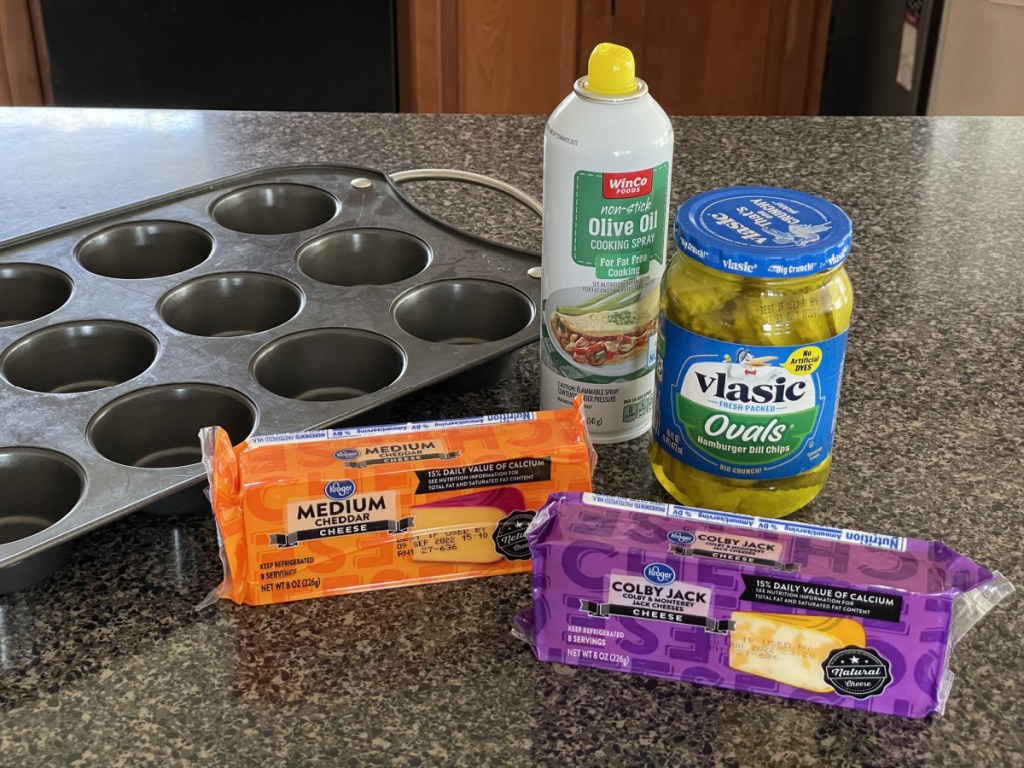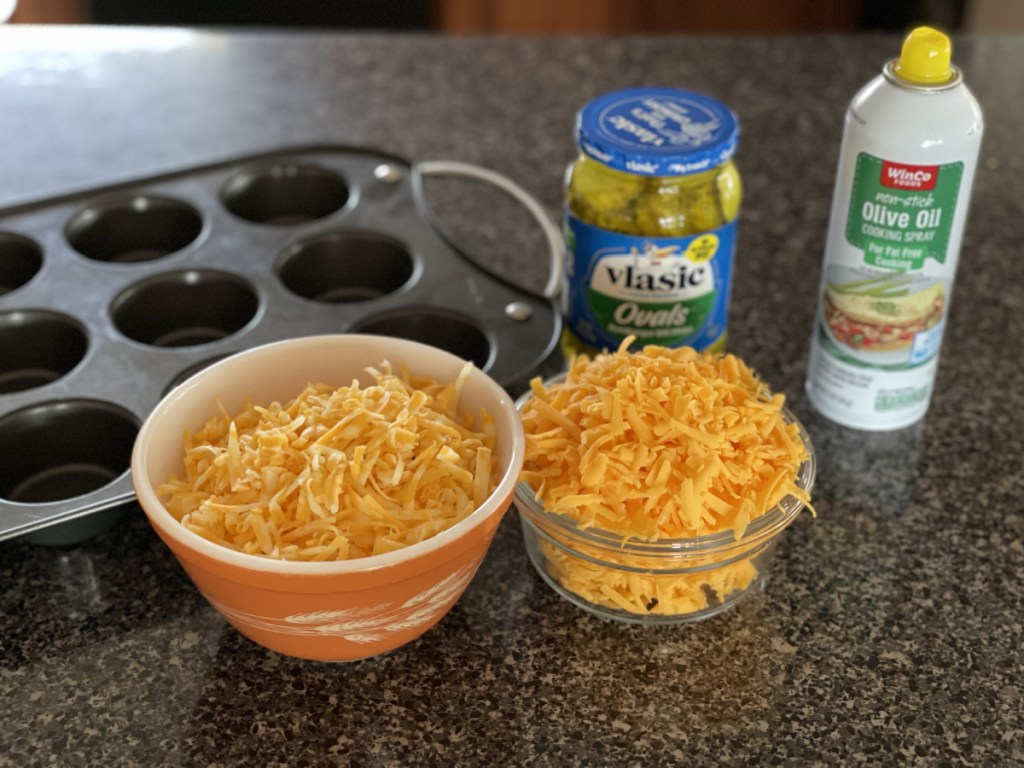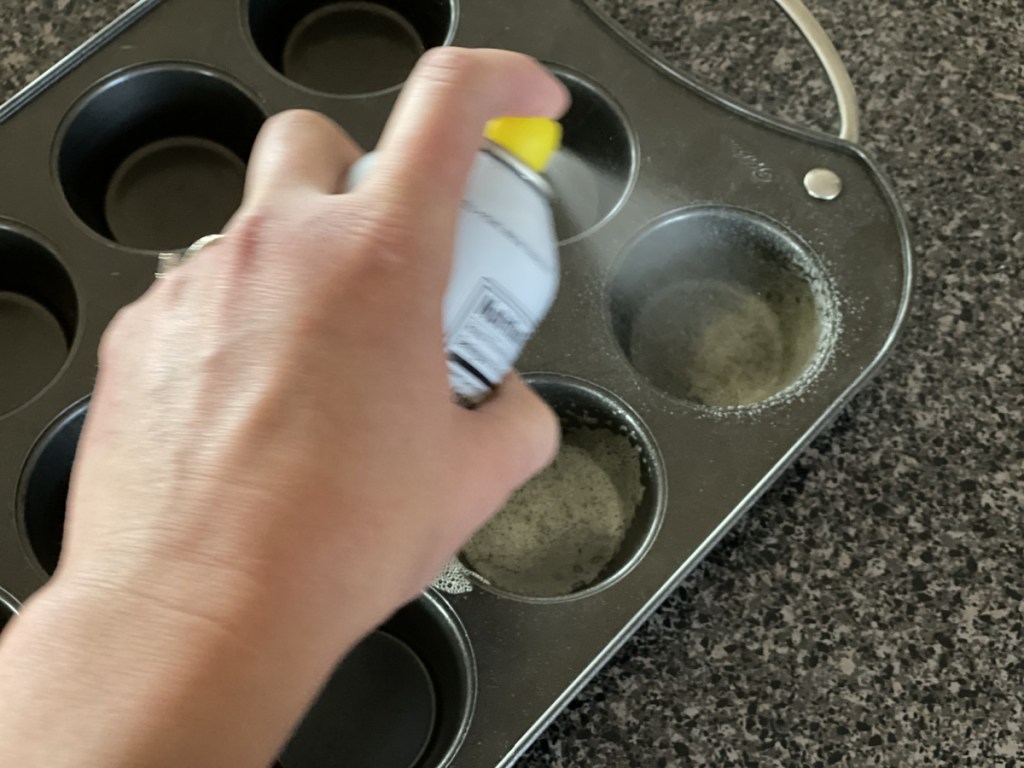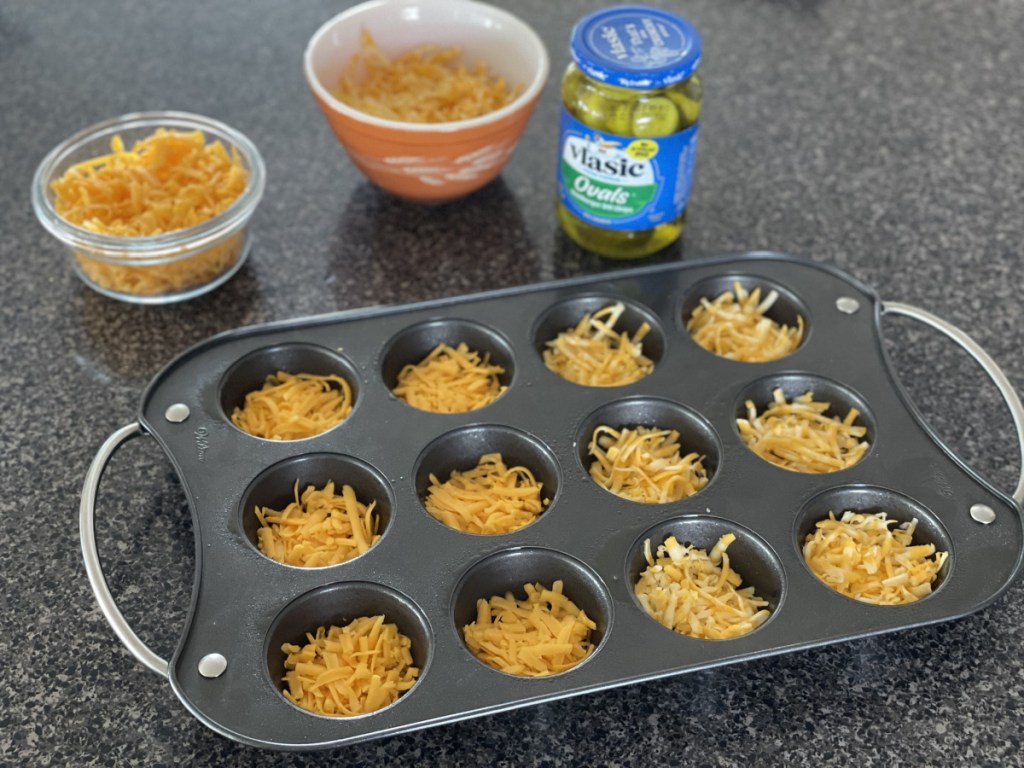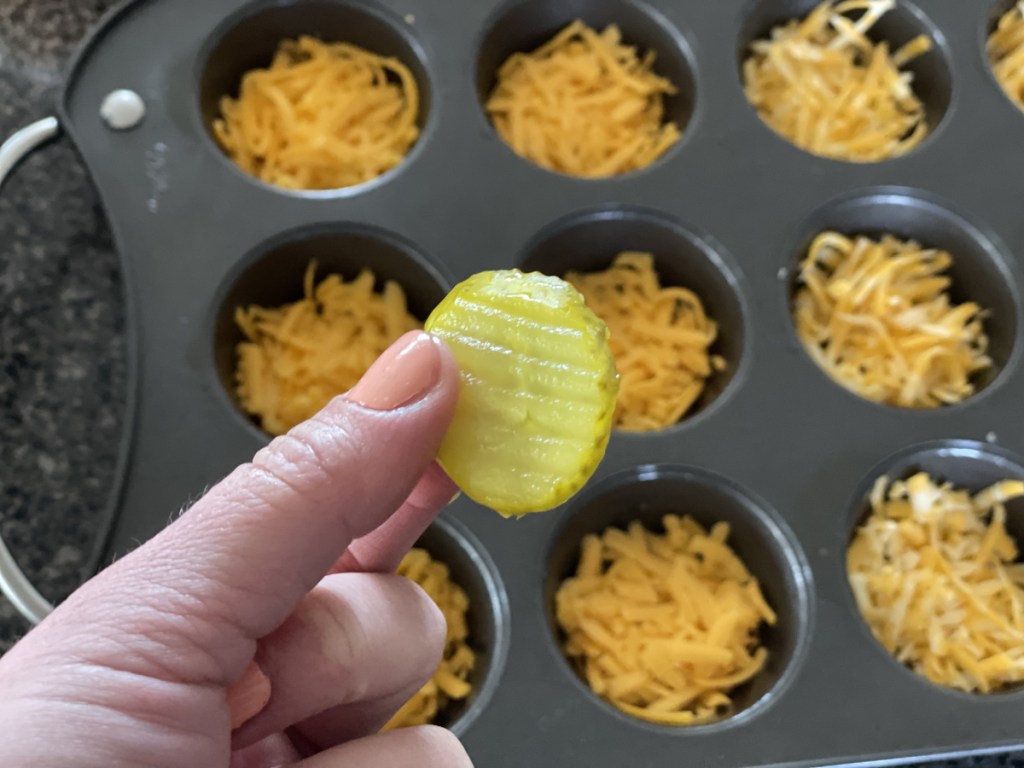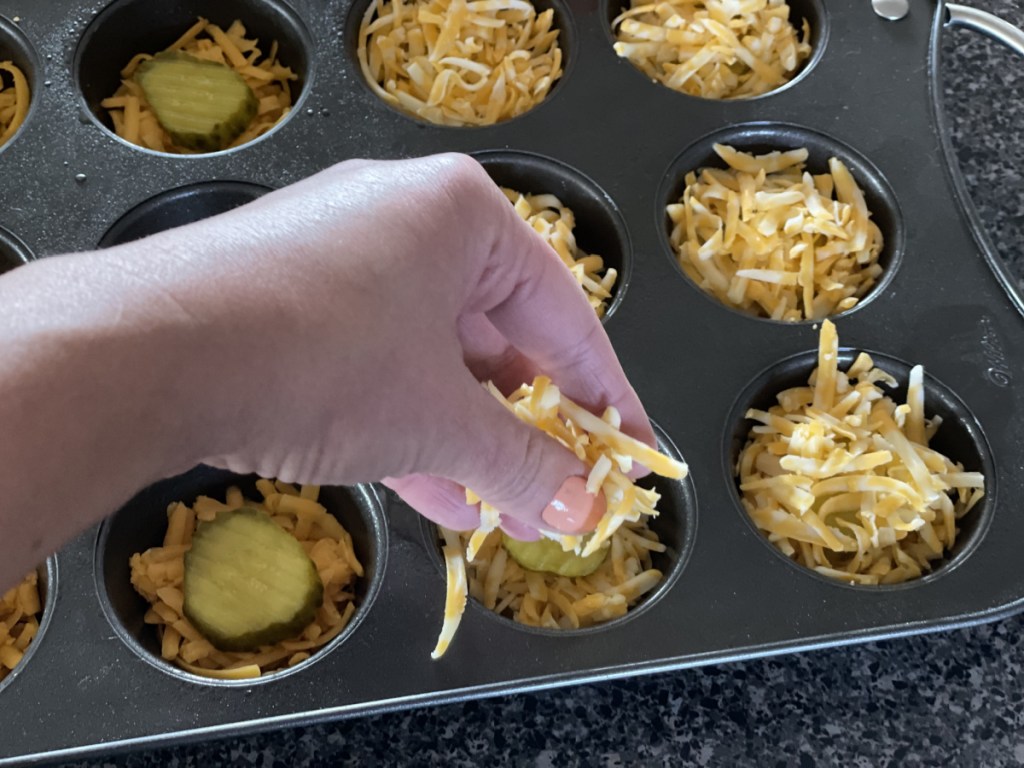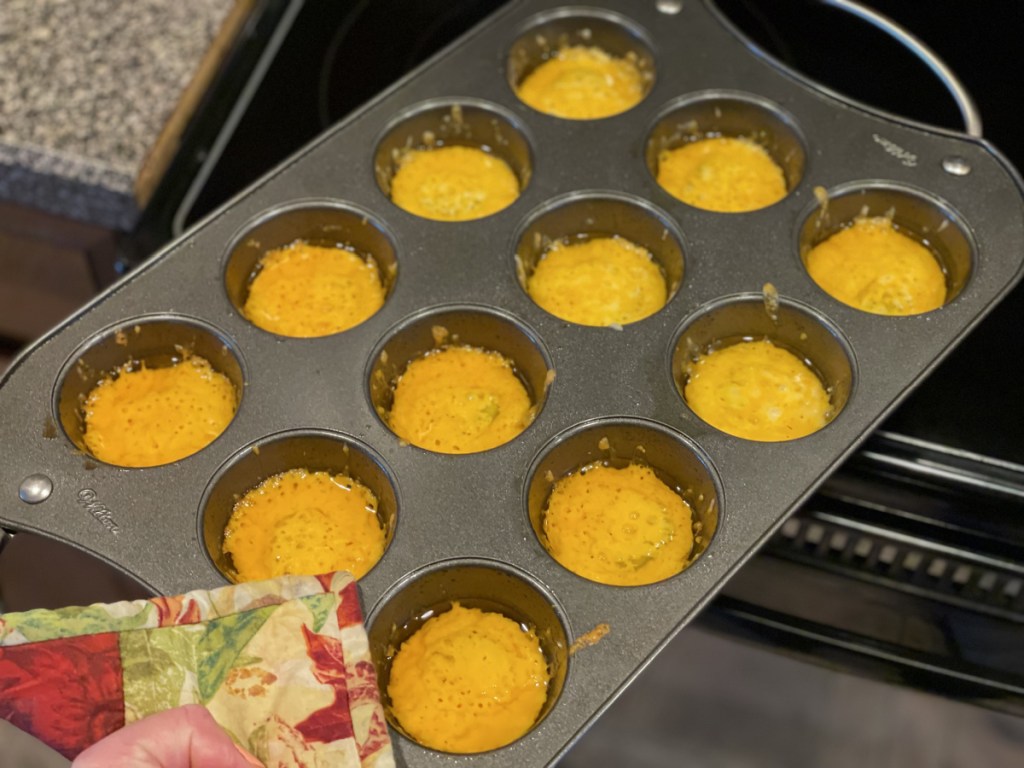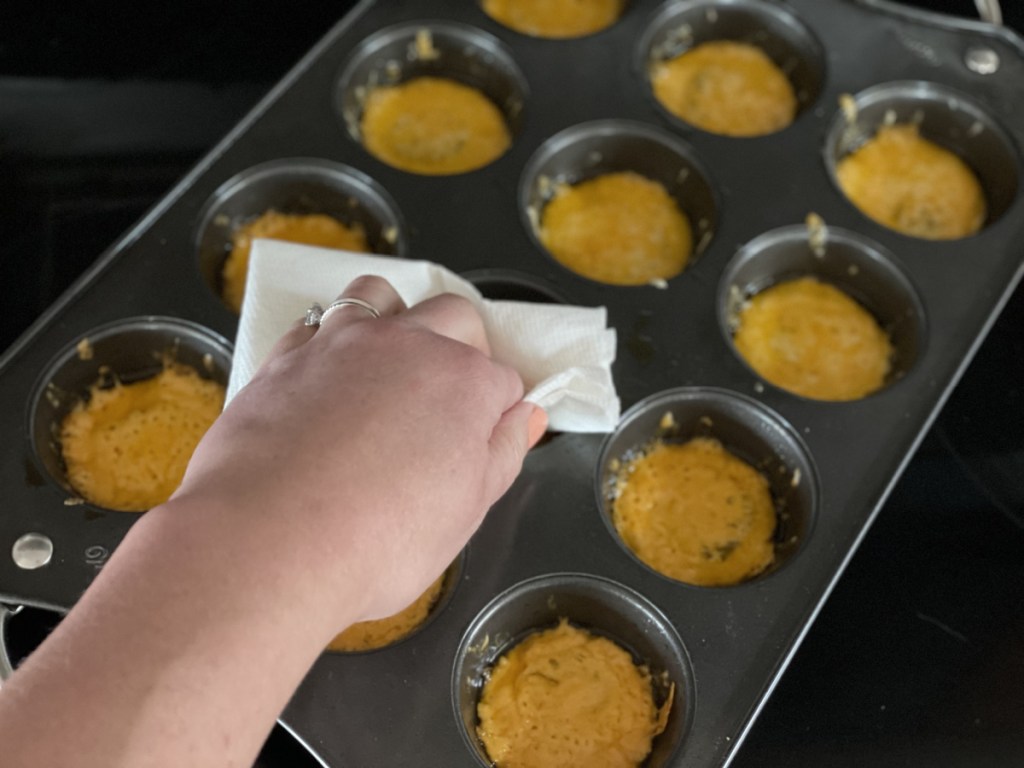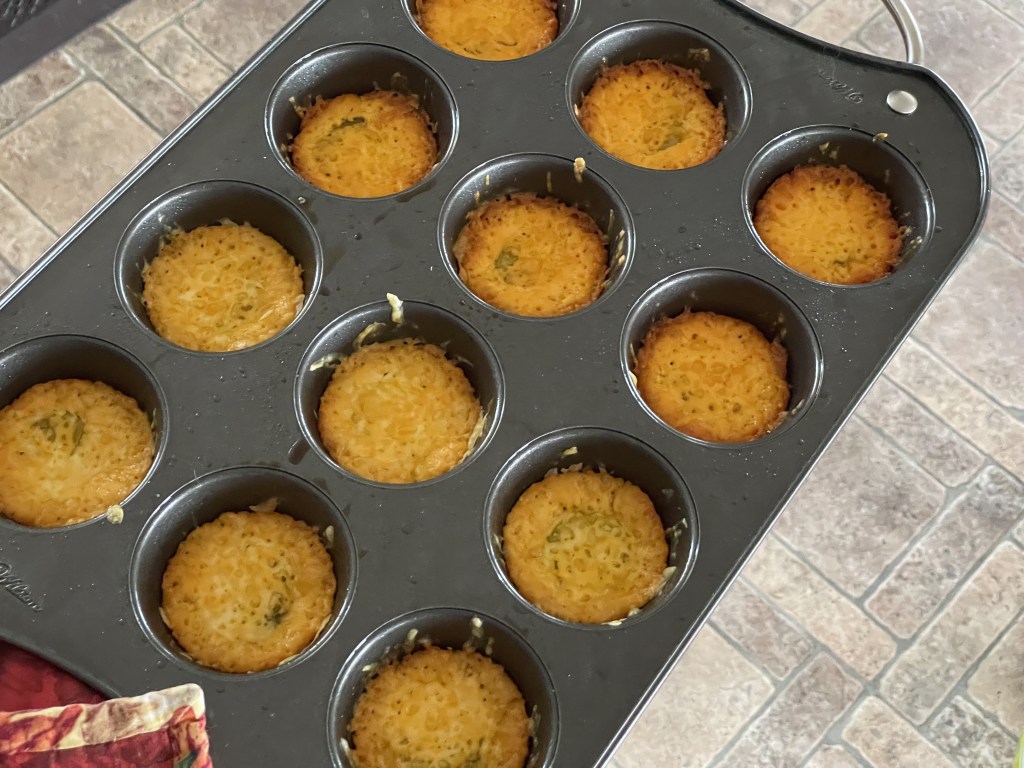 ---
Print
Cheese Pickle Chips
yield: 12 SERVINGS
prep time: 5 MINUTES
cook time: 18 MINUTES
total time: 23 MINUTES
Pickle slices baked into cheese... need I say more?
Ingredients
3 cups of shredded cheese of choice
12 -24 dill pickle slices
olive oil or avocado oil spray
Directions
1
Preheat oven to 350 degrees. Spray muffin pan with olive or avocado oil.
2
Place 2 tablespoons of shredded cheese in the bottom of each muffin tin. Top with 1 to 2 slices of dill pickles. Cover the pickle or pickles with 2 tablespoons of shredded cheese. For thinner "chips", use 1 tbsp shredded cheese per side.
3
Bake for 16 to 18 minutes until the cheese starts to brown around the edges. If you decide to make thinner "chips", just keep in mind that the bake time will be less.
Nutrition Information
Yield: 12 chips, Serving Size: 1 chip
Amount Per Serving: 111 Calories | 9g Fat | 1.2g Total Carbs | 0.1g Fiber | 0.1g Sugar | 7g Protein | 1.1g Net Carbs
---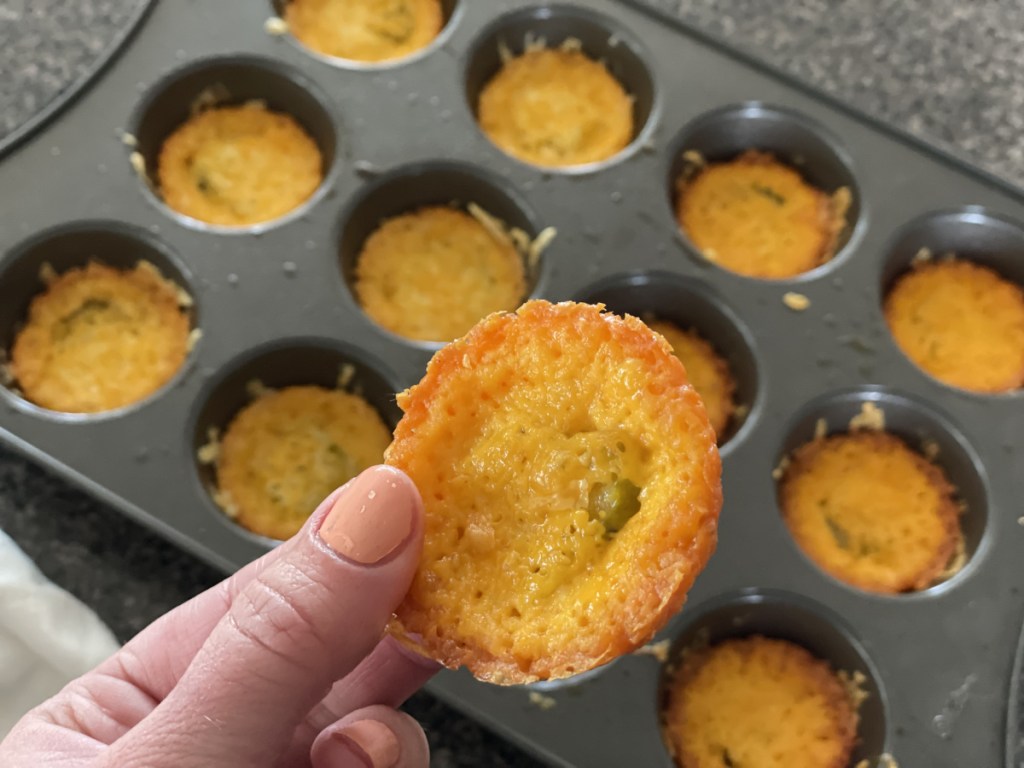 Keto cheese pickle chips are so tasty!
Believe me when I say it was hard to stop eating these cheese pickle chips. You can easily double or triple the recipe to take them to a party too! I liked them cold and dipped in ranch. So, so good!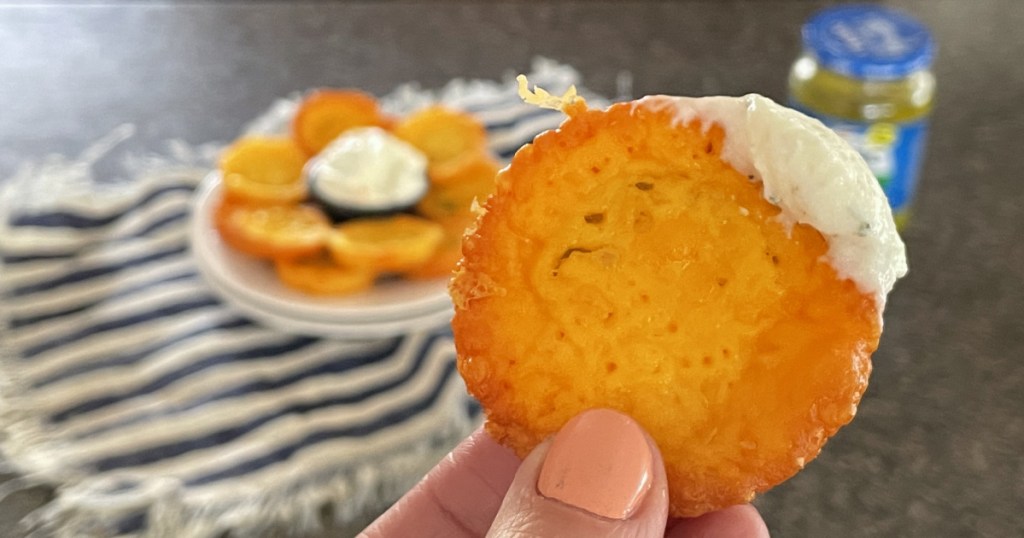 ---
Looking for more easy snack ideas? Check out our easy pizza roll-ups!