Switch Up Your Keto Meals With This Hearty Low-Carb Pasta! (+15% Off Exclusive Promo!)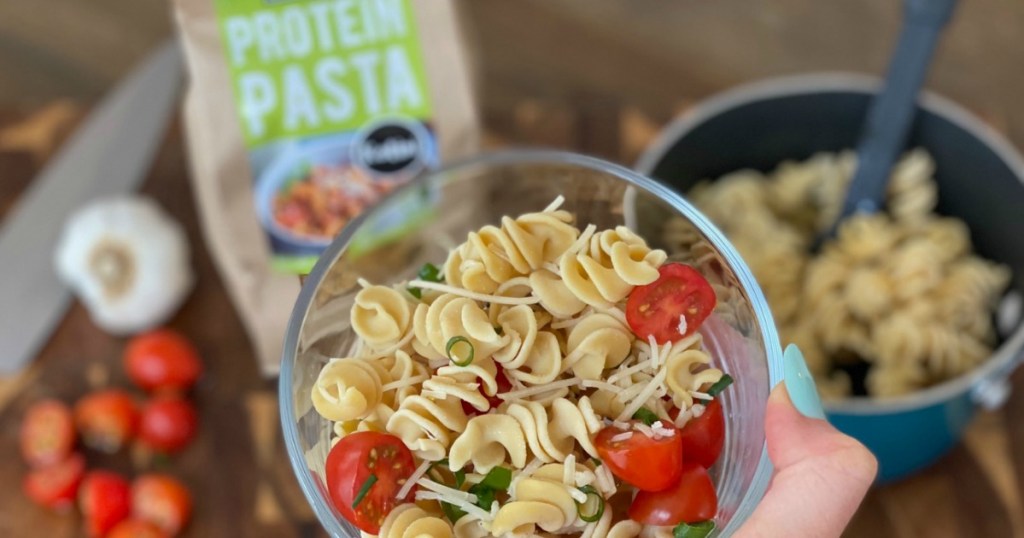 In the mood for comforting keto food? Dig into a bowl of yummy, low-carb pasta!
If you can't remember the last time you enjoyed cheesy macaroni or any other noodle for that matter, you're in for a real treat with Wholesome Provisions Protein Pasta.
Even though it's not the real deal, it might just be the next best thing. With four different noodle variations, you can whip up a variety of tasty meals without compromising your diet.
---
Here's why every keto noodle-lover needs a bag of this low-carb pasta in their pantry: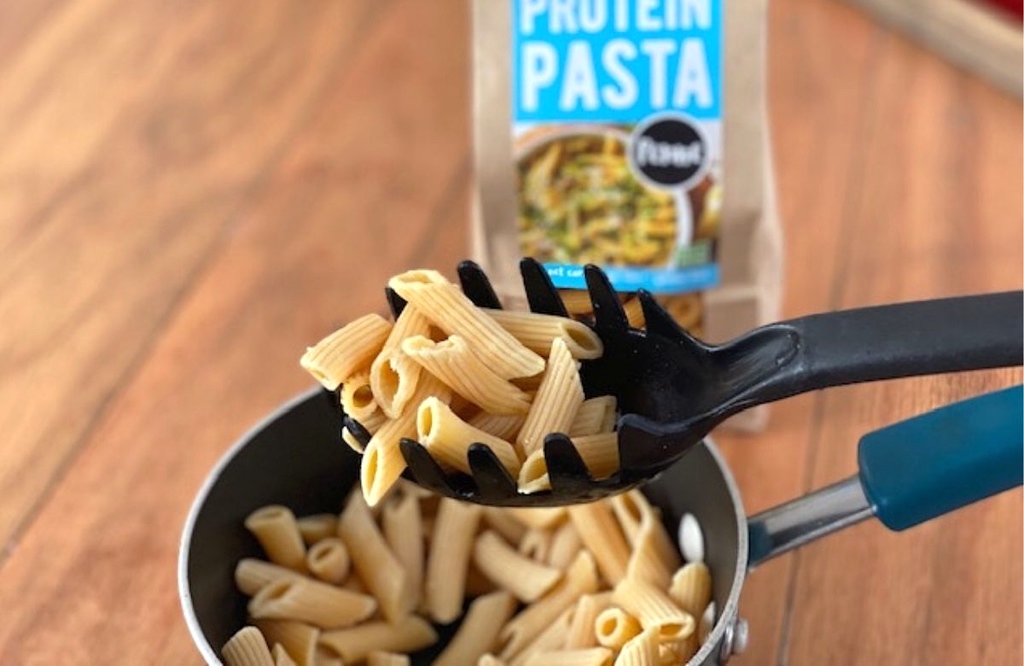 The texture is as close to real pasta as it gets.
When it comes to low-carb pasta, the texture is EVERYTHING. If it's slimy or rubbery, it's almost impossible to get past, even if you drench every bite in sauce and seasonings.
Fortunately, that's not the case with Wholesome Provision's Protein Pasta. Each style of noodles has a hearty consistency that's similar to whole wheat pasta and makes you forget you're eating something keto-approved.
"I cannot stop raving about this pasta! I've tried a lot of different low carb, high protein based pastas, but none have had the right taste and texture that I was looking for. I'm happy to say that my search is over, this pasta is fantastic!"
---
Wholesome Provision's low-carb pasta is full of nutritious ingredients.
Lulupasta isn't just gluten-free and soy-free, it's also rich in fiber, protein, and amino acids, making it a perfectly filling meal that'll leave you feeling totally satisfied.
If you want to increase your protein intake, you can ensure this low-carb pasta will give you the boost you need as each serving delivers a whopping 22 grams!
"This has a ton of protein in it for being pasta so I bought it with the expectation that it probably wouldn't be the best tasting, but I am very happy to say that I was blown away!"
---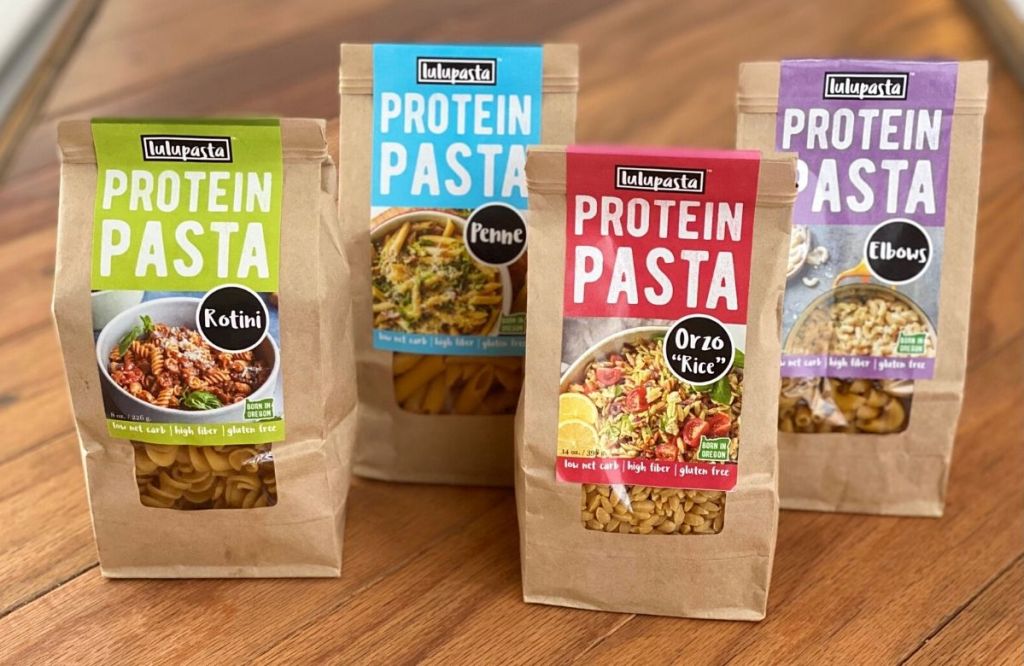 You can choose from four different kinds of low-carb pasta.
As if one kind of keto pasta wasn't enough, Wholesome Provisions offers four noodle variations including orzo, penne, rotini, and elbows so you can make a variety of different dishes.
Give your low-carb casseroles a twist by mixing in some orzo or drizzle some cheese sauce over a bowl of elbows for a drool-worthy macaroni dish. This tasty protein pasta will make all of your noodle dreams come true!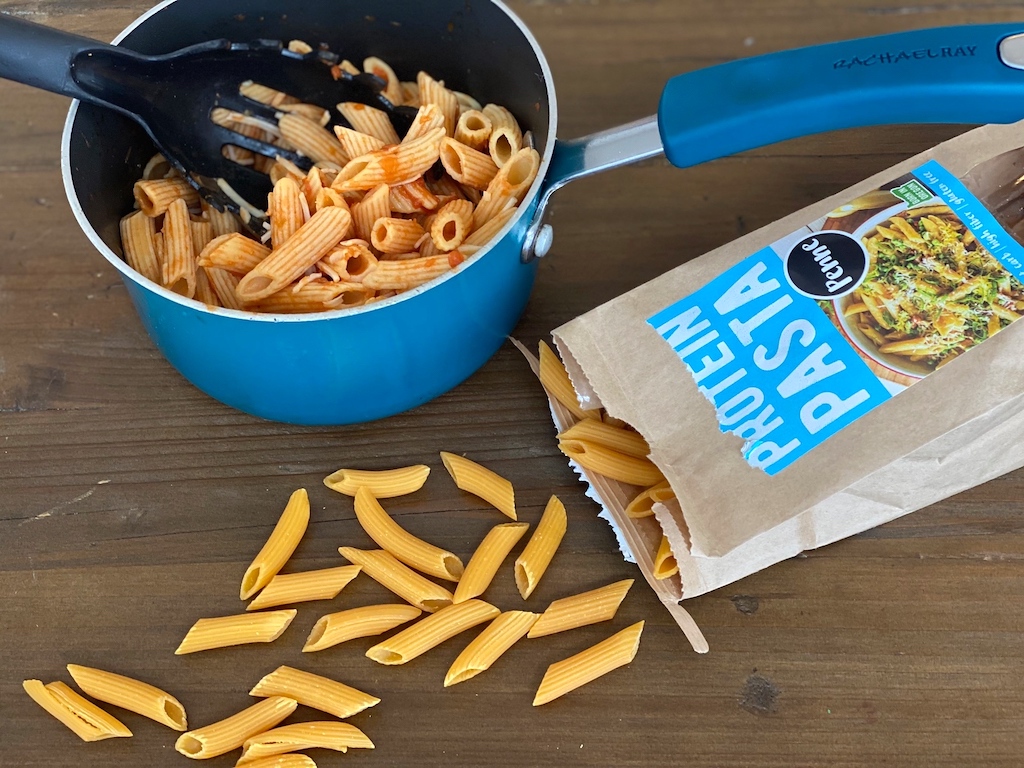 Serving Size: 56g (1/4 package) | 160 Calories | 6g Fat | 21g Total Carbs | 16g Fiber | 2g Sugar | 0g Sugar Alcohols | 22g Protein | 5g Net Carbs
---
From pasta salads with fresh veggies to saucy dishes and soups, there are so many delicious recipes you can whip up using your low-carb pasta. If you've been getting bored with the same old keto foods, this is a great way to switch up your meals with something new!
"The best thing I can say about this pasta is that it tastes pretty much the same as conventional pasta. These elbows soak up sauce really well, and when cooked you really can't tell that it's low carb or high protein, it just tastes like good pasta."
---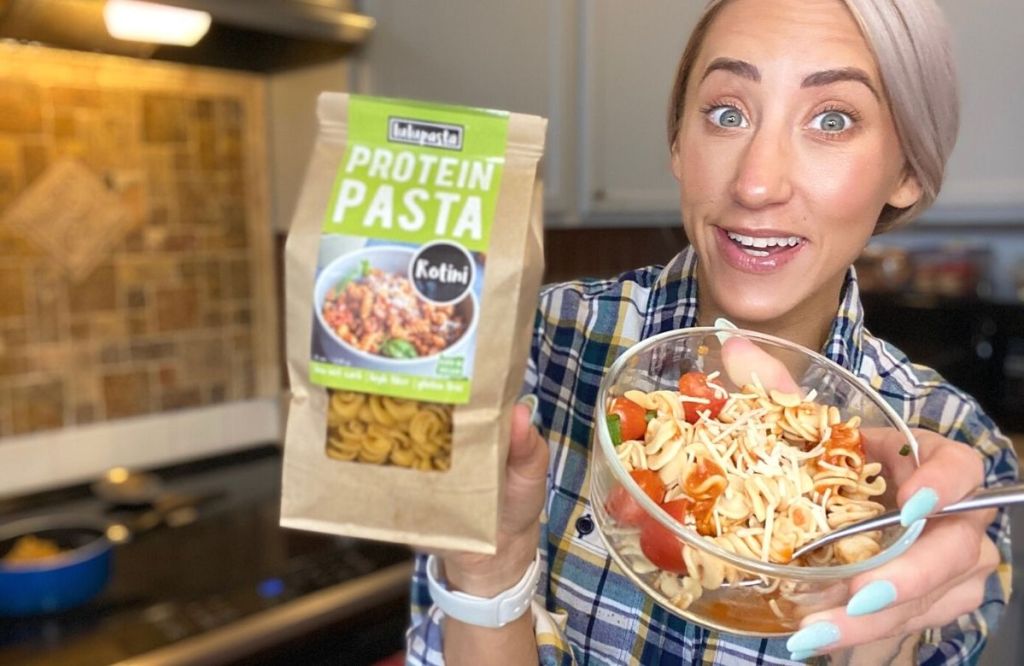 Want to save on your low-carb pasta purchase from Wholesome Provisions? Check out this deal!
For a limited time, you can save 15% on your keto protein pasta purchase with our exclusive promo code HIP2KETO at checkout. Try your favorite noodle or splurge on all four because I have a feeling you'll be coming back for more!
You can also purchase Wholesome Provisions products on Amazon and receive free shipping with Prime. This is a better deal if you're just wanting to try out one or two packages.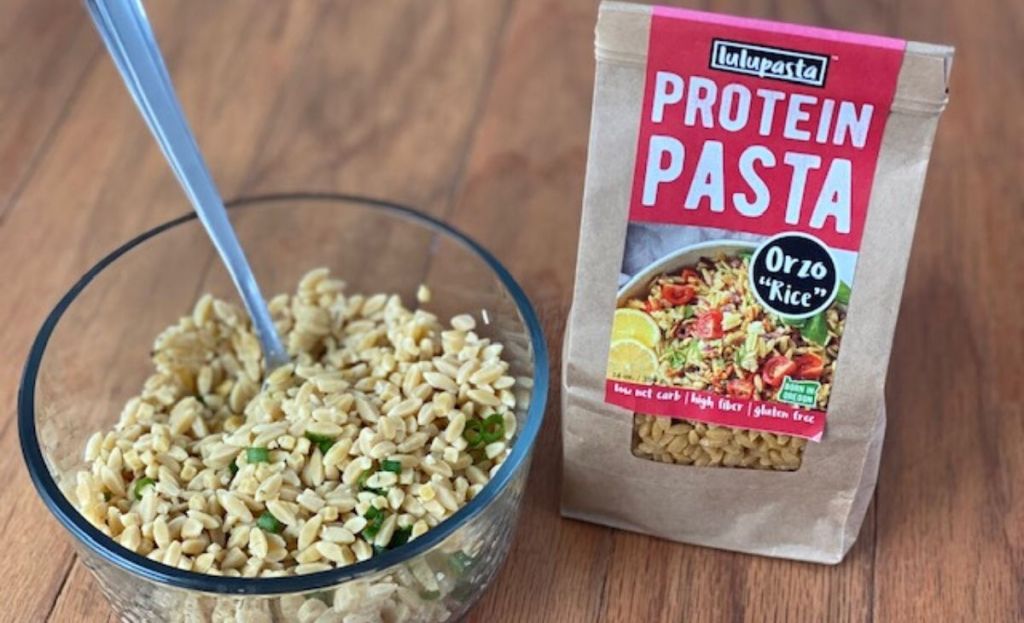 Buy 1 package of Wholesome Provisions Penne Protein Pasta $8.95 (regularly $12.95)
Save 15% with promo code HIP2KETO
Final cost $7.61 + $8.95 flat shipping rate per order (or free shipping on $99+ orders)
Or place your order through Amazon to receive free shipping with Prime!
---