Keto Pumpkin Spice Coffee Creamer = Yummy Fall Mornings!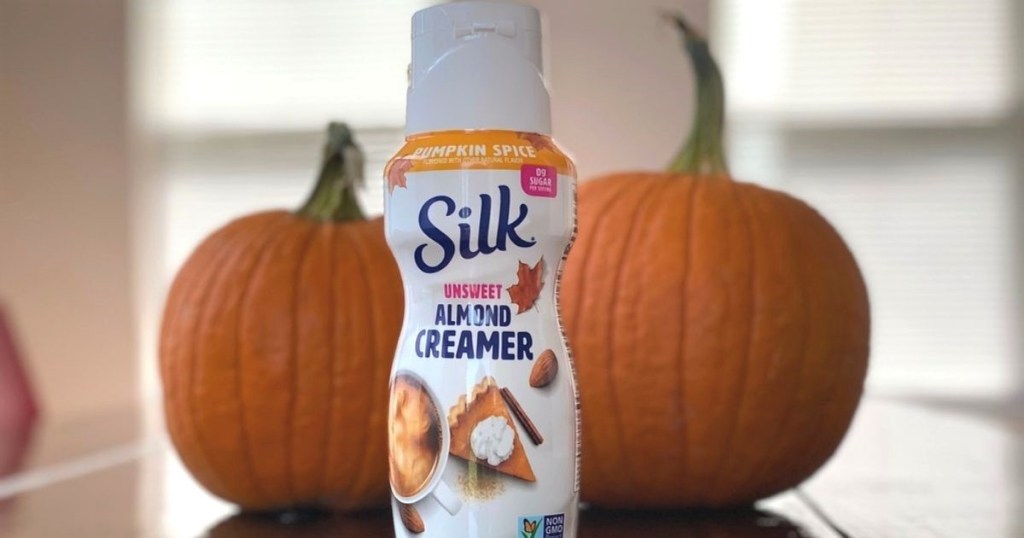 Start every morning with a mug full of pumpkin spice splendor! 🎃
'Tis the season to savor all of the pumpkin goodness and we're certainly not leaving the autumn spice out of our cup of morning joe! Thanks to Silk's Zero-Sugar Pumpkin Spice Almond Creamer, all of us keto-ers can delight in the comforting fall flavors, without loading up on carbs.
My favorite thing about this tasty low-carb creamer is that it's so affordable and can be found at your local grocers such as Stop & Shop, Safeway, and other grocers via Instacart!
---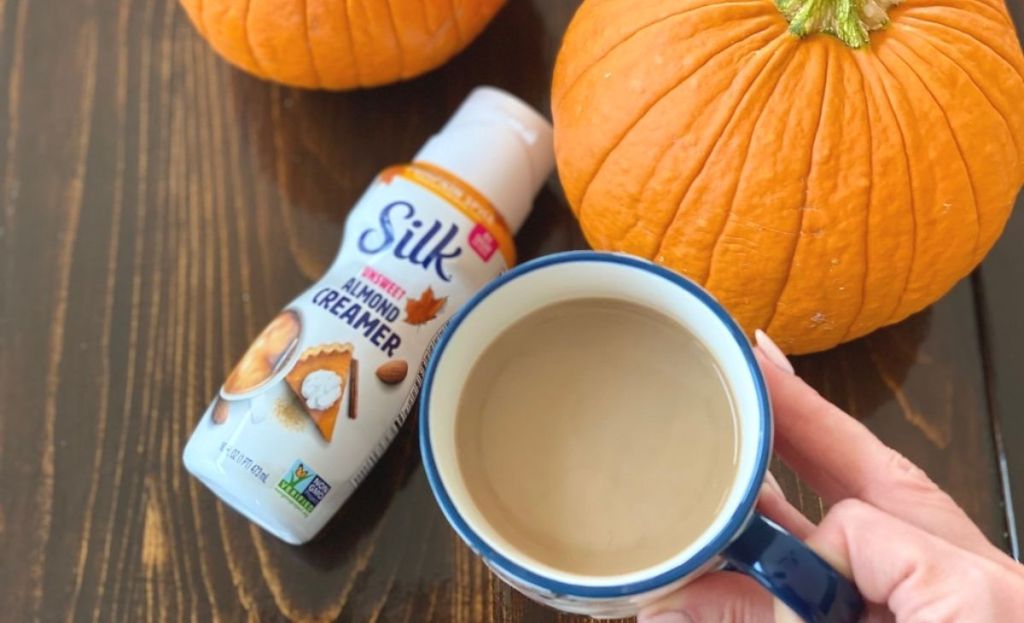 You'll be looking forward to waking up with this Silk Pumpkin Spice Almond Creamer.
If you're one of those people that beelines for the coffee maker first thing in the morning (like me), you'll be even more eager to enjoy your hot cup of coffee with a splash of this pumpkin spice creamer.
When it comes to low-carb creamers, not all of them are winners, but this one has my heart and I'll be using it all season long! I literally wake up with pumpkin spice on the brain because this keto creamer makes me so happy! YUM!
And no, silk is not paying me for raving about their creamer. It's just too good not to share!
---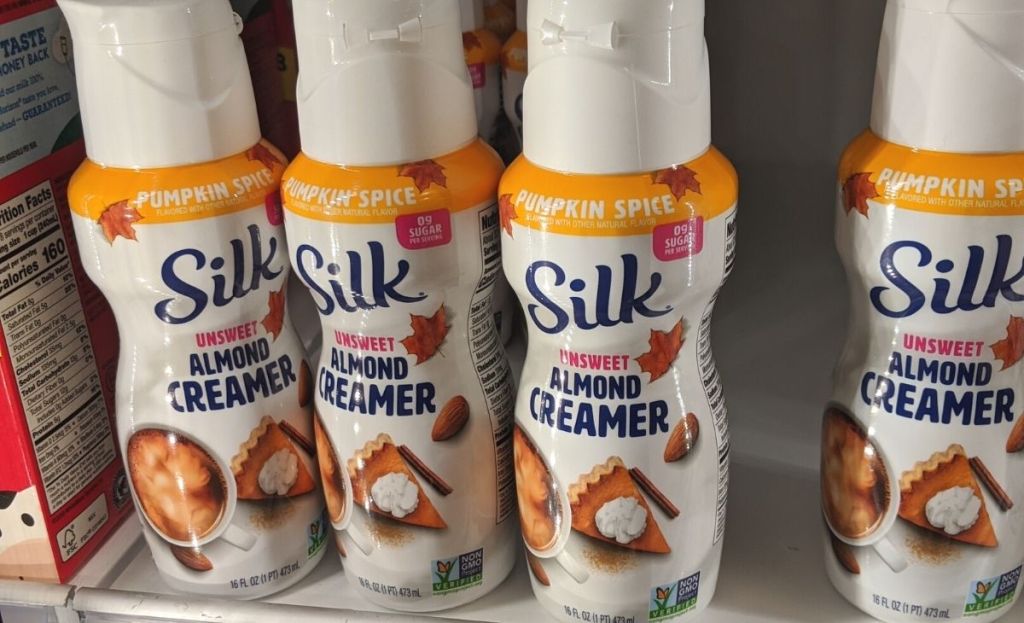 Did somebody say zero carbs?!
Believe it or not, this delectable creamer contains zero carbs! 🙌 I'll give you a minute to go tell all of your keto-eating friends because this might be the best news they've heard all week!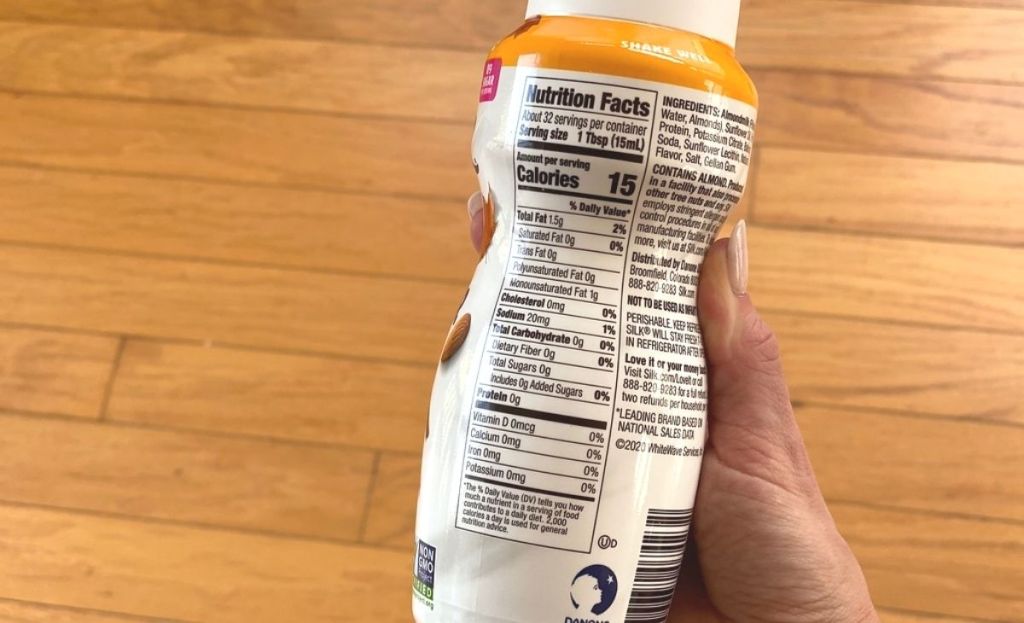 Silk Unsweet Pumpkin Spice Almond Milk Creamer nutrition information:
Serving size: 1 tbsp | 0g Carbs | 0g Fiber | 0g Sugar | 1.5g Fat
Ingredients: Almond milk (Filtered Water, Almonds), Sunflower Oil, Pea Protein, Potassium Citrate, Baking Soda, Sunflower Lecithin, Natural Flavor, Salt, Gellan Gum. Contains almonds.
I love that there are no artificial sweeteners or flavors and that it's also dairy and gluten-free for those who have sensitivities.
---

The pumpkin spice flavor is subtle but still noticeable.
I expected the Silk Pumpkin Spice Creamer to have an overwhelming flavor, but it was refreshingly subtle with more of a natural pumpkin taste than an artificial pumpkin taste. Keep in mind that this creamer is unsweetened so it doesn't have the same sugary flavor that other pumpkin creamers have.
I also tried it with a bit of Swerve and it definitely brought the spices out more to taste just like pumpkin pie. I'm already looking forward to making whipped coffees and foamy lattes with this creamy, dreamy stuff!
---

You can use your Silk Pumpkin Spice Creamer in keto recipes and desserts, too!
Just because it's intended for coffee doesn't mean you can't use this low-carb creamer for other purposes in the kitchen. Pour it over a keto chocolate mug cake or dunk some pumpkin chocolate chip cookies in it for a drool-worthy fall dessert (my taste buds are getting excited just thinking about it). The pumpkin possibilities are endless!
If I were you, I would fill your cart with a few of these keto creamers while you can because you might want to enjoy it all year long!
---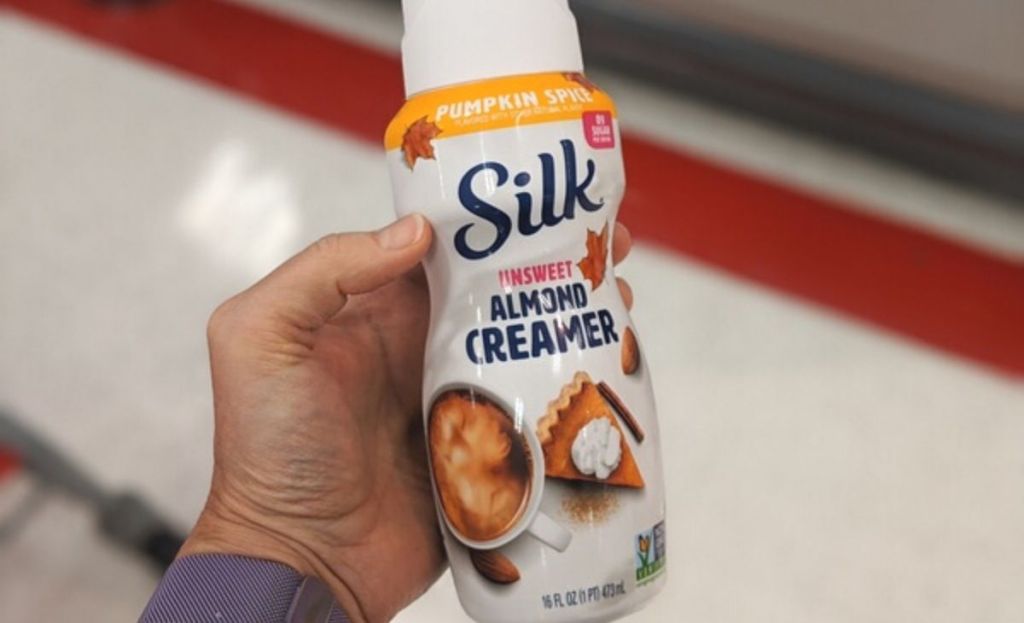 ---
Want more low-carb pumpkin goodies? Check out this yummy keto pumpkin muffins recipe!