Hero Soft and Buttery Brioche Keto Rolls: A Must-Add to Your Holiday Dinner Table!
If you're looking for the perfect keto rolls to serve at Thanksgiving, these are delicious and only available for a limited time!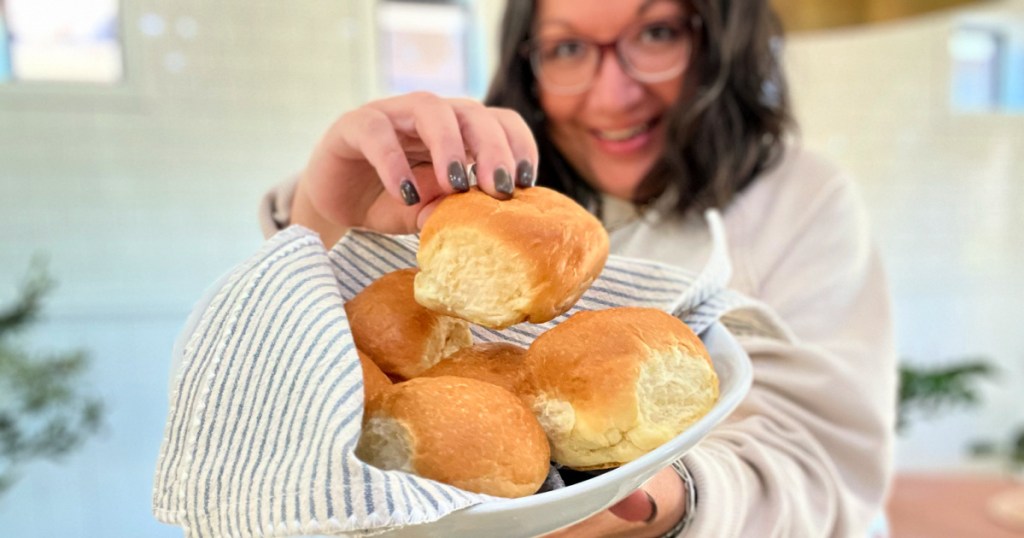 Horray for a 1g net carb dinner roll!
Pass me the bread basket, because here is a smart choice when it comes to dinner rolls. Hero brioche keto rolls have arrived just in time for the holidays. This limited-time baked good is a tasty choice for those who are keeping track of nutrition and still want to enjoy soft and buttery bread.
We've got keto Thanksgiving recipes galore right this way!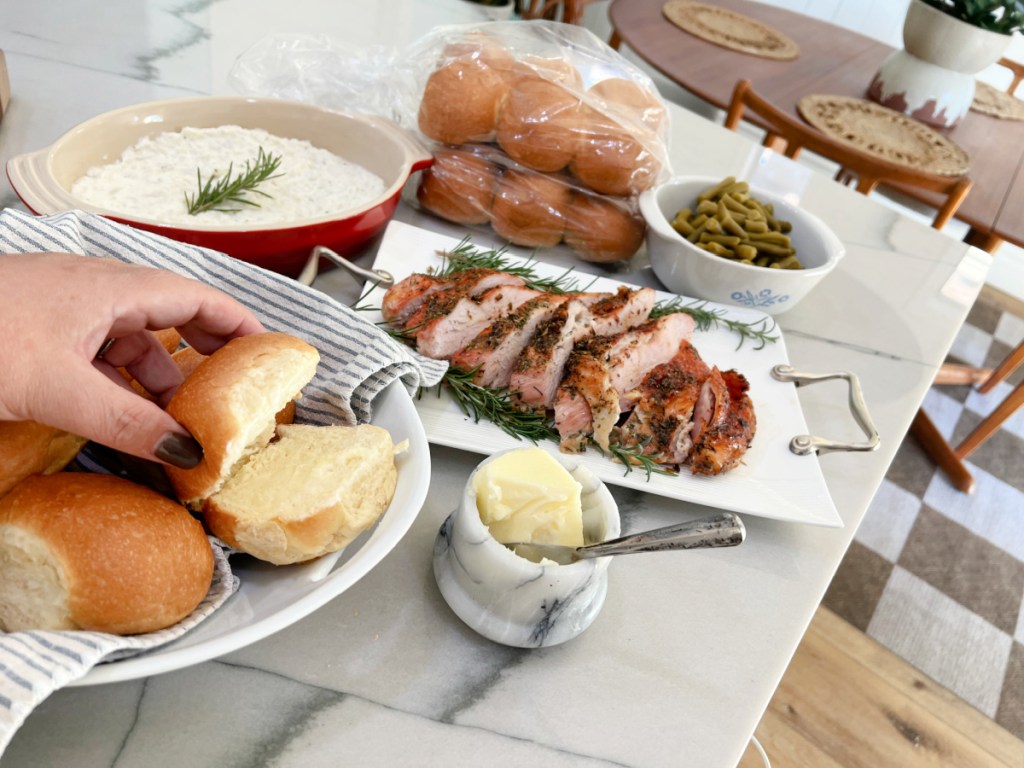 Right now, Hero Bread is offering our readers 10% off an order of $50 or more so you can try the Brioche Buns for your Thanksgiving feast! Just go to Hero.co and use our code HIP2KETO10.
This offer is valid now through 12/21/23.
Buy TWO Hero Brioche Rolls 18-Pack $33 each
Save 10% sitewide with code HIP2KETO10
Score free shipping on orders of $35 or more
Final cost just $59.40 shipped for TWO 18-packs!
That's just $1.65 per roll!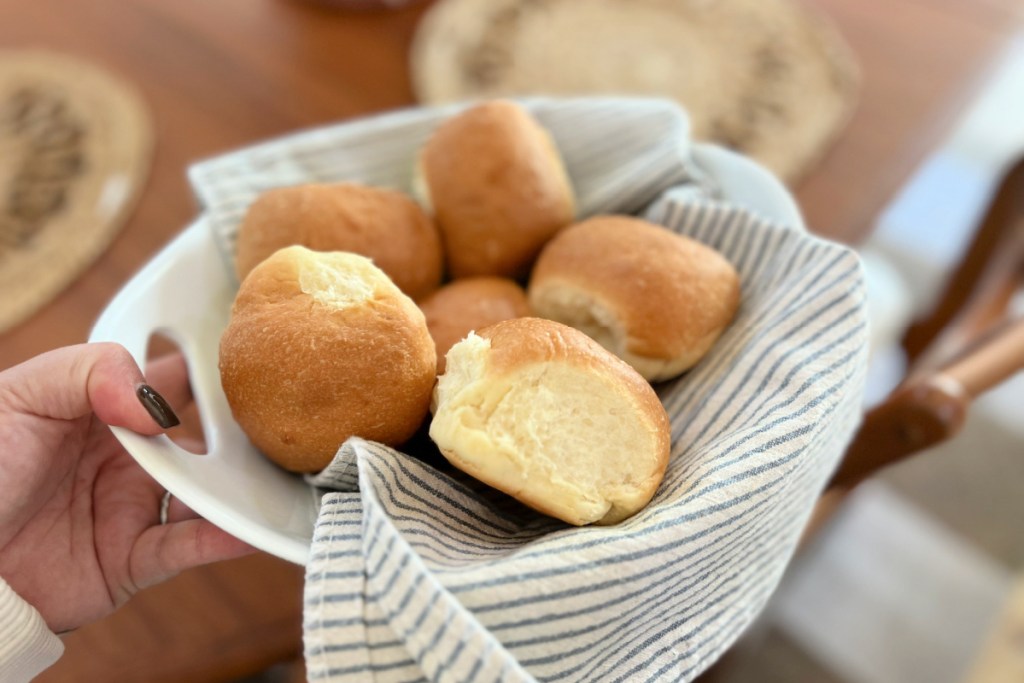 These keto-friendly brioche rolls check all the right boxes when it comes to a great-tasting bread option. They are light, fluffy, and super buttery. The texture is so perfect. Unlike similar products I have tasted that can be way too chewy, these rolls are fantastic. It's honestly hard to tell they are even low in net carbs!
Plus they freeze easily and you can keep them in the freezer until the day you are ready to serve them. I left mine out on the counter for a couple of hours after freezing and they were perfectly fluffy and tasty.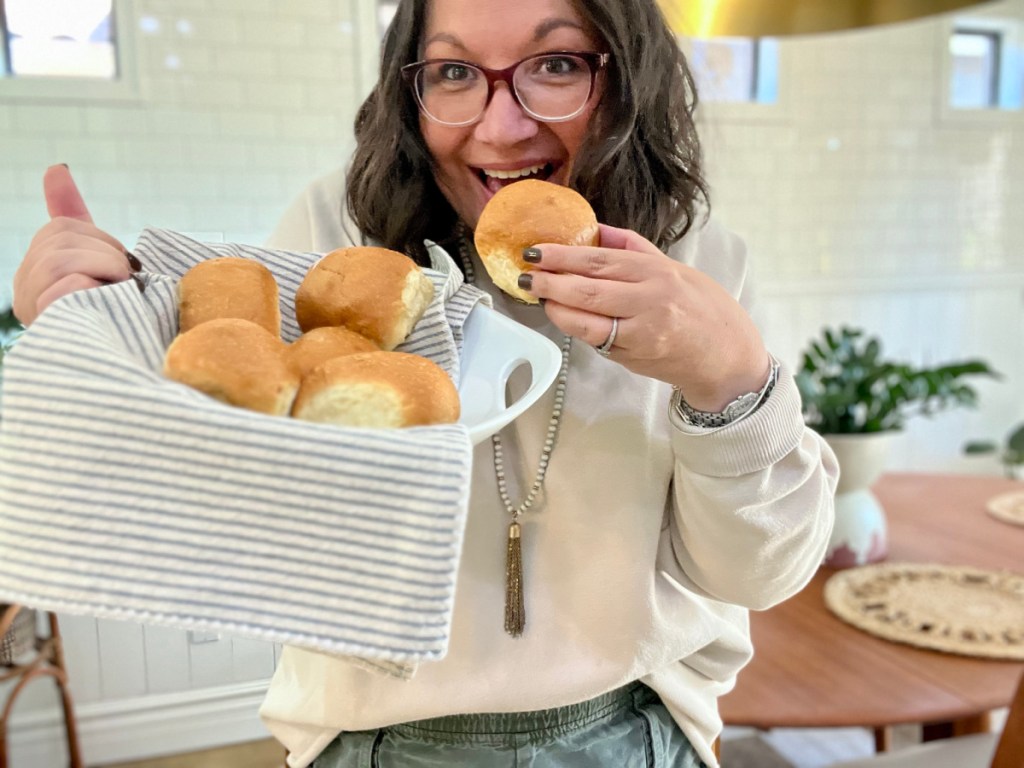 Curious about how Hero Bread rolls can be so low in carbs?
The brioche rolls each have just 1 net carb, 7 grams of protein, and 18 grams of fiber!
Hero products are made from wheat protein and resistant wheat starch, so it's wheat but with all the "carby" parts removed.
Please note that because Hero rolls are made with resistant wheat starch and wheat protein, they are not gluten-free.
Resistant wheat starch can be derived physically, enzymatically, or chemically. Hero Bread ensures the quality of its ingredients by referencing specification sheets for its resistant wheat starch. It's also worth noting the resistant wheat starch used is approved by the FDA!
You can watch these videos on the Hero website from the creator of Hero Bread to learn more about the backstory.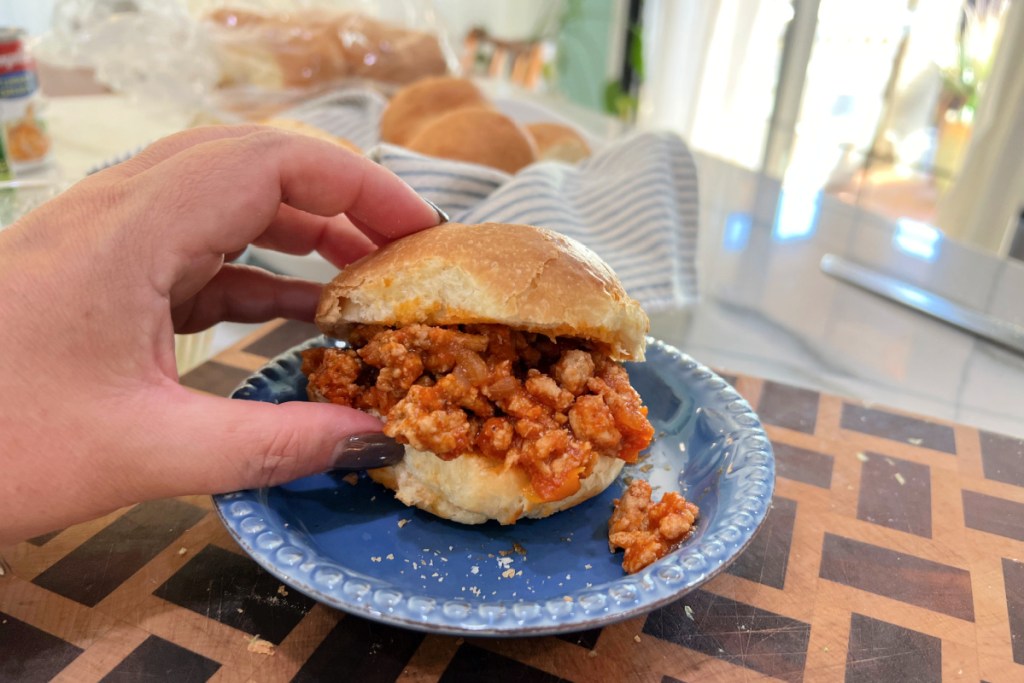 Hero brioche rolls also make great slider sandwich bread!
If you have leftover turkey and keto stuffing, they would make excellent small sandwiches! I added a scoop of keto sloppy Joe filling and enjoyed a yummy slider for lunch recently. It was so GOOD! Think of all the keto sandwiches you could come up with for these delicious rolls.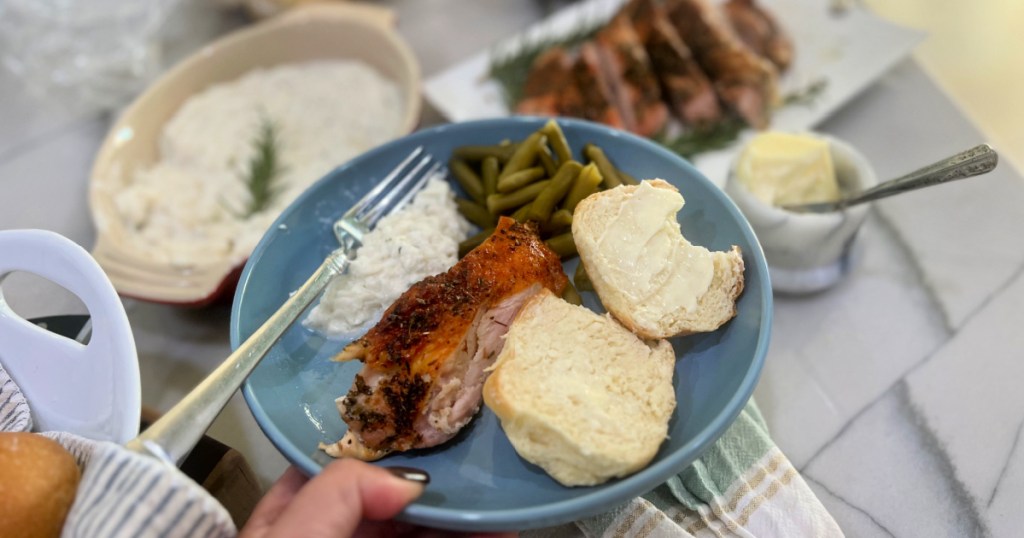 Let's face it. Rolls are one of the best aspects of the Thanksgiving meal.
Instead of skipping the bread this year order some yummy rolls from Hero. I am super impressed with how they taste and their nutrition. These are made in a gourmet bakery and you can sure tell. The quality is fantastic, and I look forward to mopping up some turkey gravy with them on Turkey Day!
---