The Dirty, Lazy, Keto Cookbook is Filled with 100 Easy & Cheap Recipes!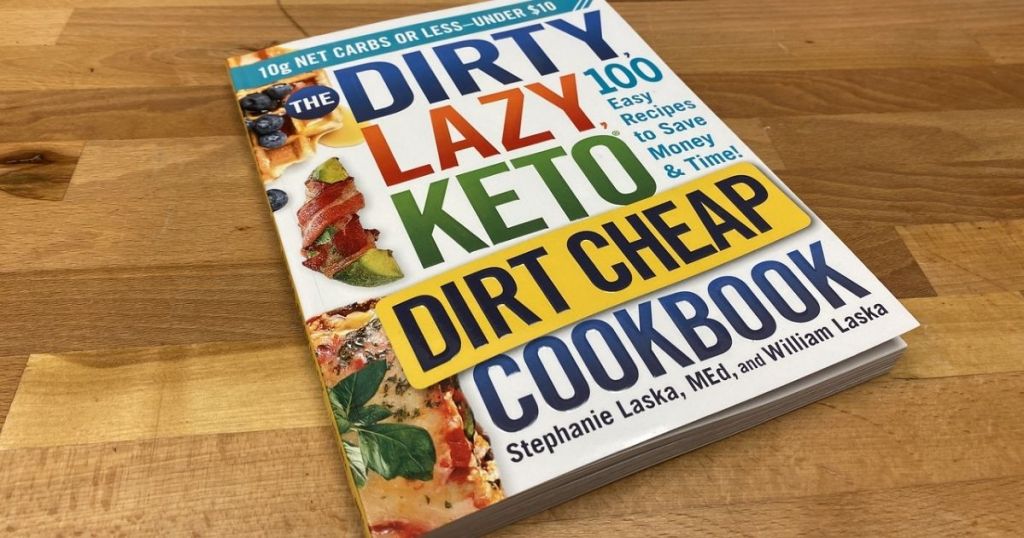 If you're looking for easy, budget-friendly, and yummy keto recipes, the Dirty, Lazy, Keto Cookbook is full of them!
Keto doesn't have to be expensive or complicated! If you're about to embark upon your keto diet journey for the first time, you might be feeling a little intimidated by the whole thing and that's totally normal… Don't eat this, do eat that… What are the best sugar substitutes? How much is this grocery run going to cost me?
It can be pretty overwhelming making the transition to a low-carb lifestyle, but with some helpful guidance from the Dirty Lazy Keto Dirt Cheap Cookbook, you can totally do it! 🙌
---
Here's why we recommend this highly-rated keto cookbook: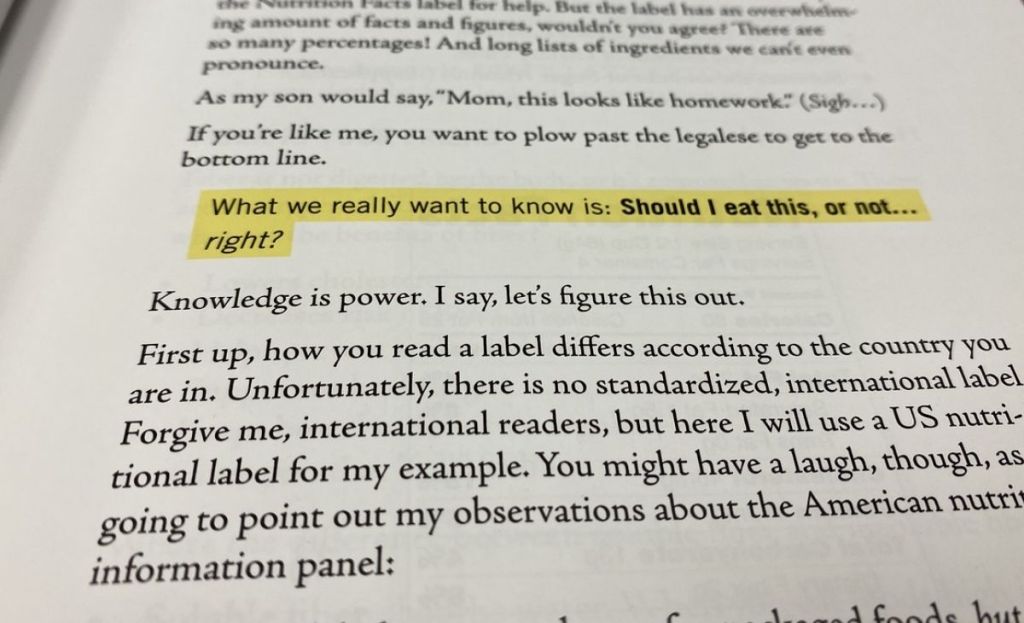 It's perfect for keto beginners.
Changing the way you've been eating for years isn't easy at first. Not only are you saying no to a lot more foods that you likely ate on a regular basis, but you'll also be spending more time planning your meals and grocery trips.
Thanks to Dirty, Lazy, Keto Dirt Cheap Cookbook by USA Today bestselling author Stephanie Laska, you can ease into your new diet with simple recipes and food suggestions that won't break the bank. If you end up LOVING the keto lifestyle and want to take it to the next level, you can venture out from there and dive deeper into the world of all things low-carb.
"This book is extremely helpful to get you started or keep you going on your keto journey. It not only has simple recipes with (normal) ingredients, but she explains why these foods are helpful for weight loss and practical for your lifestyle." – Amazon reviewer
---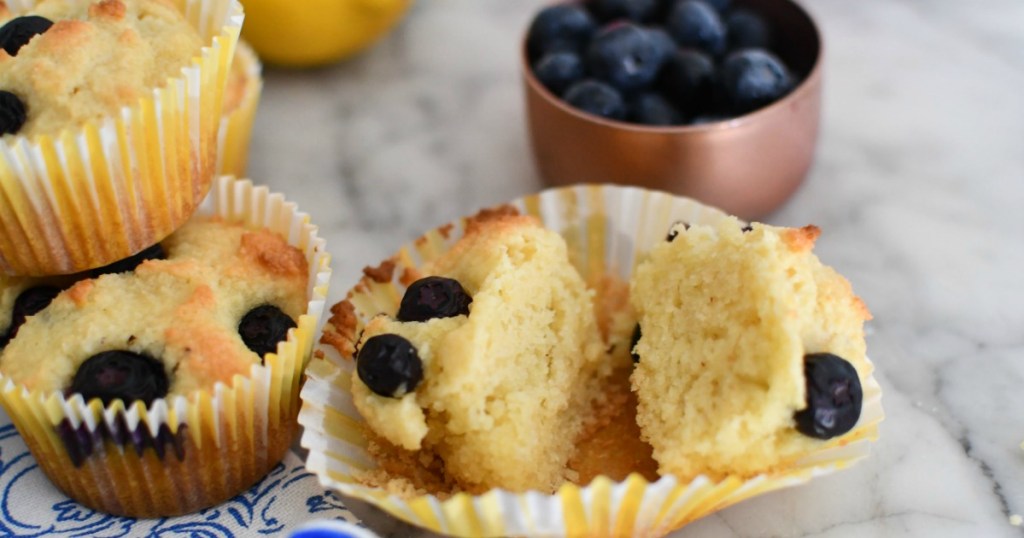 The Dirty, Lazy, Keto Cookbook gives you convenient cost-per-meal breakdowns.
It's not hard to wrack up a hefty grocery bill when you're eating keto. You might be tempted to grab all of the low-carb snacks and ingredients you can get your hands on, but do you really need all of them? Trust me, we've all been there!
Fortunately, with this keto guidebook, you'll know exactly what you need from the store and exactly how much that meal is going to cost you. It gives you recipes for every meal of the day, most of them containing less than 10 ingredients that aren't even the pricey specialty items you'd expect.
"I am not much of a cook. I've never used a cookbook before as much as this one. I've tried 7 recipes so far and all of them have been delicious. The directions are easy to follow and my grocery bills have been cheaper." – Amazon reviewer
---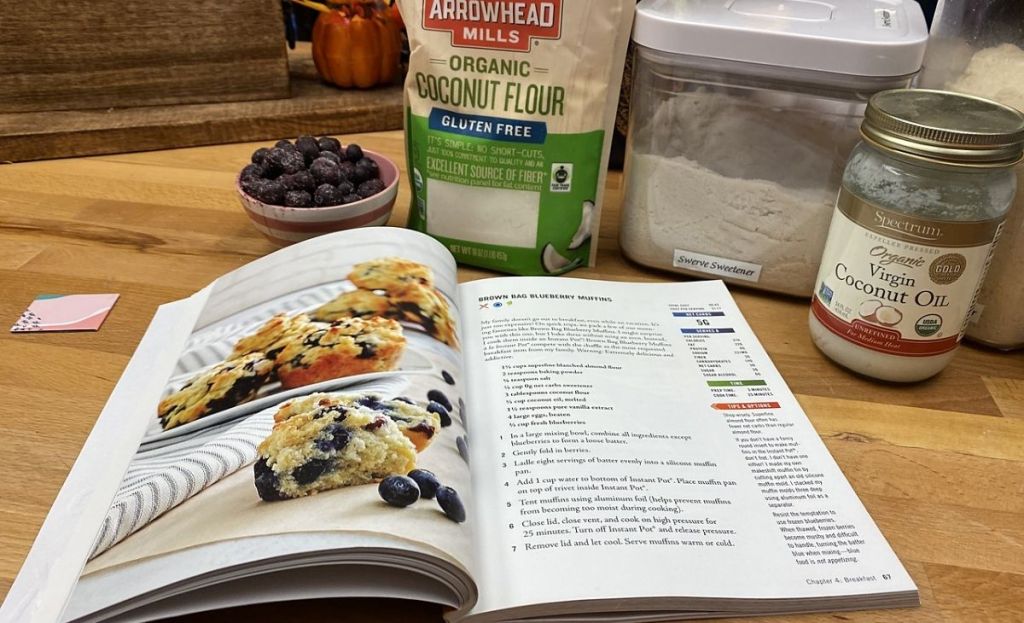 It's a great way to test out the benefits of a keto diet.
If you're not quite sold on the benefits of a ketogenic diet, the best way to find out if it's for you is to give it a test-drive! Commit to giving the diet a real shot and leave the rest of the work to your Dirty Lazy Keto Cookbook. Of course, you'll still have to do some cooking, but you can trust that this book will provide simple meals that make eating low-carb totally sustainable.
---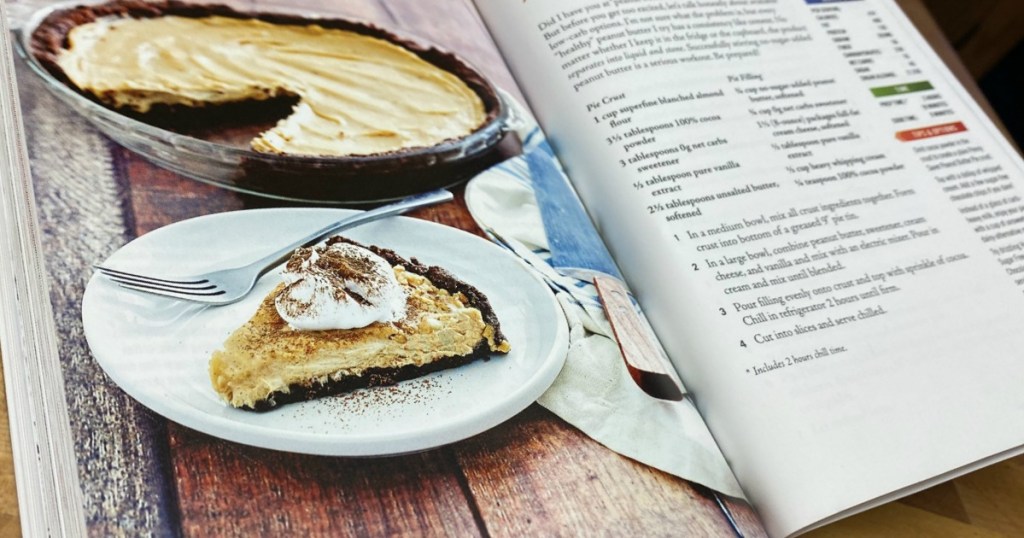 It's an easy read with an ideal format.
I love that Dirty, Lazy, Keto doesn't contain an overwhelming amount of information on each page. Author Stephanie Laska does a superb job at giving you exactly what you need with each recipe and no unnecessary information to fill up white space.
Next to each simple keto recipe, you'll find the total cost, cost per serving, net carb count, cook/prep time, and a few helpful cooking tips. If you like a cookbook that gets right to the point, this one is just for you!
"Love this new cookbook. The recipe titles are fun and inventive. The recipes themselves are easy to follow and full of flavor. Already have some ready to go. All of the tips included with each recipe make it simple to personalize each recipe to your own taste. Stephanie put a ton of thought into this book. Thank you so MUCH!!!" – Amazon reviewer
---
The Dirty, Lazy, Keto Cookbook is a huge time-saver.
Sometimes you can't be a master chef every night of the week and that's ok! That doesn't mean you can't still whip up a quick and easy meal that's just as delicious as a more time-consuming one.
All in all, this keto cookbook is ideal for anyone who likes saving time in the kitchen and needs a little more flexibility with their keto diet. Meals should never be stressful and that's the last thing you'll have to worry about as you flip through the pages of these simple low-carb recipes. Bon Appetit!
---
New to the low-carb lifestyle? Check out how to get started on the keto diet!