We Love Bhu Keto Cookie Dough – Indulge Without the Guilt!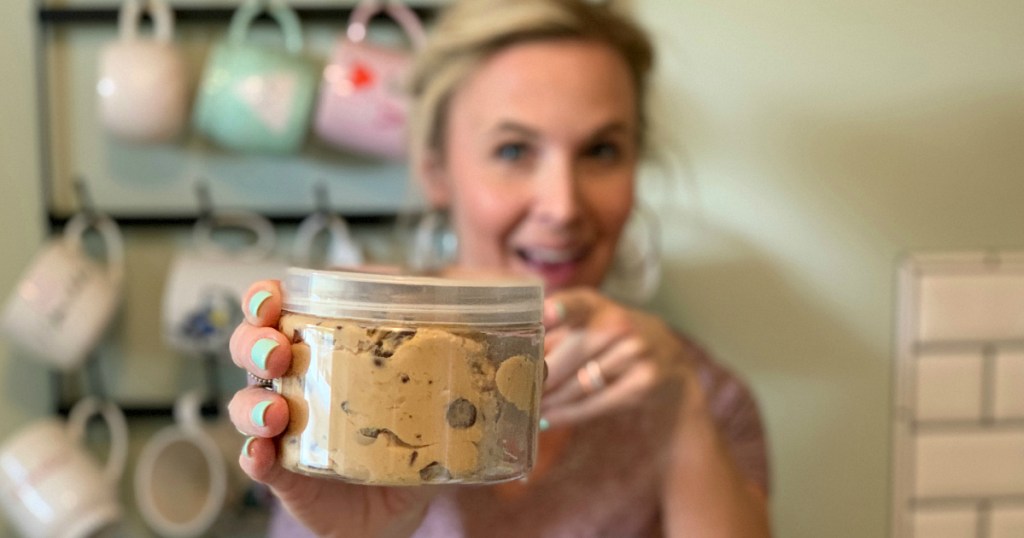 Time to grab a spoon!
If you love eating cookie dough or just want to satisfy your sweet tooth, you're going to love Bhu Keto Cookie Dough! It is keto-friendly, vegan, non-gmo, and gluten-free… not to mention SO yummy! 😋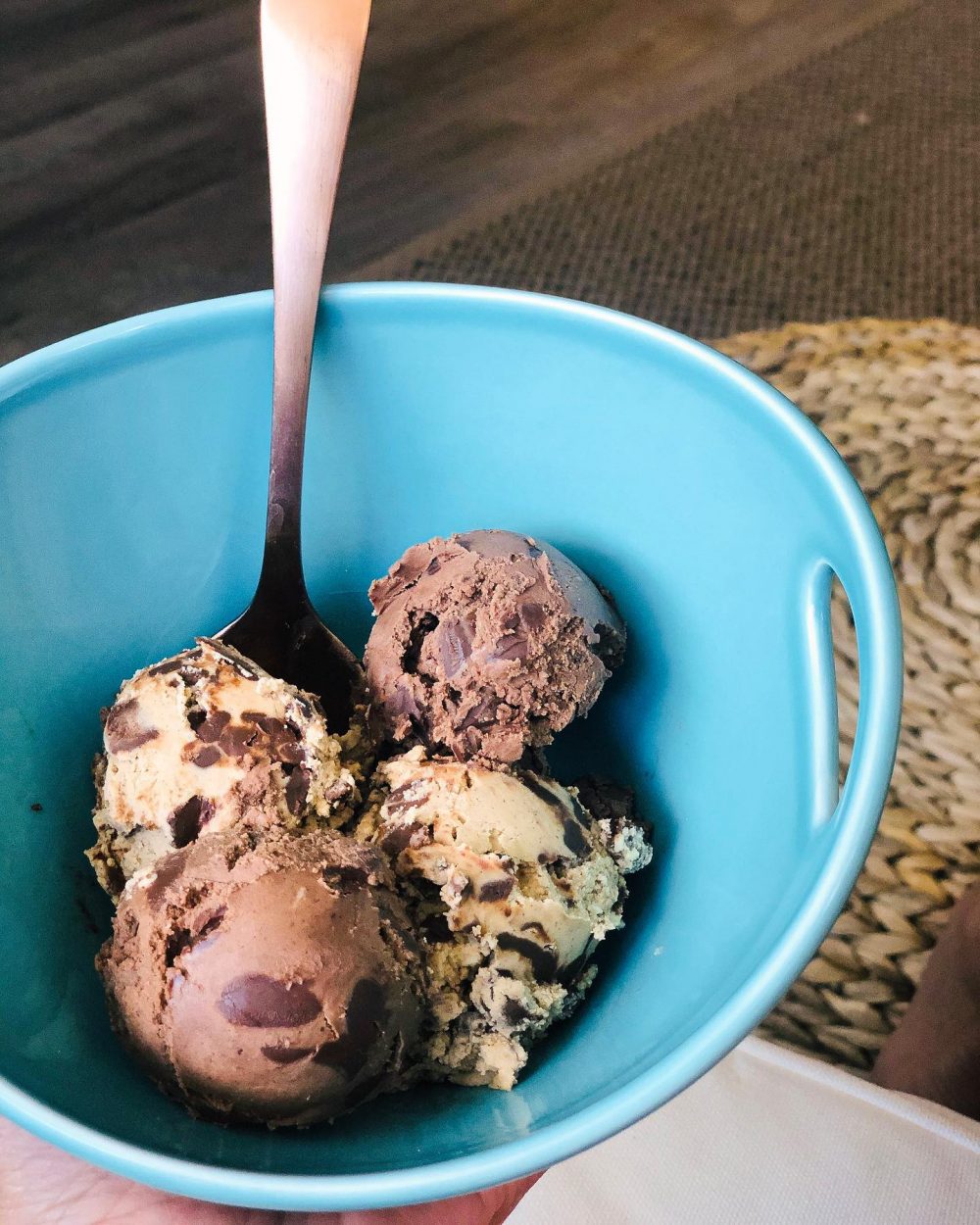 How is the dough made?
Bhu Keto features their own organic house-made small-batch cashew butter, their own specialty monk-fruit-sweetened chocolate chips, and super tasty organic pea protein. With low sugar and low carbs, you can enjoy Bhu Foods Cookie Dough right out of the jar (just be careful not to eat the whole jar in one sitting! 🤩).
Note that if you've had the Bhu keto bars before (we rave about them here!), the cookie dough does have a similar taste to the bars but the consistency is more cookie dough like and a bit sweeter.
Here's what I think of this cookie dough…
This cookie dough is AMAZING and has lots of healthy fat! It doesn't taste like it's low-carb or keto friendly, and I love that there's no aftertaste like there is with many sugar free products. It's such a yummy item to enjoy especially when you are craving something sweet. And if you want to kick it up a notch, enjoy it with Rebel Creamery ice cream! 😋


This cookie dough can be stored in the pantry and does not need to be refrigerated, which makes it a delicious item to take on the go!

I love this sweet treat as much as I love their bars!

---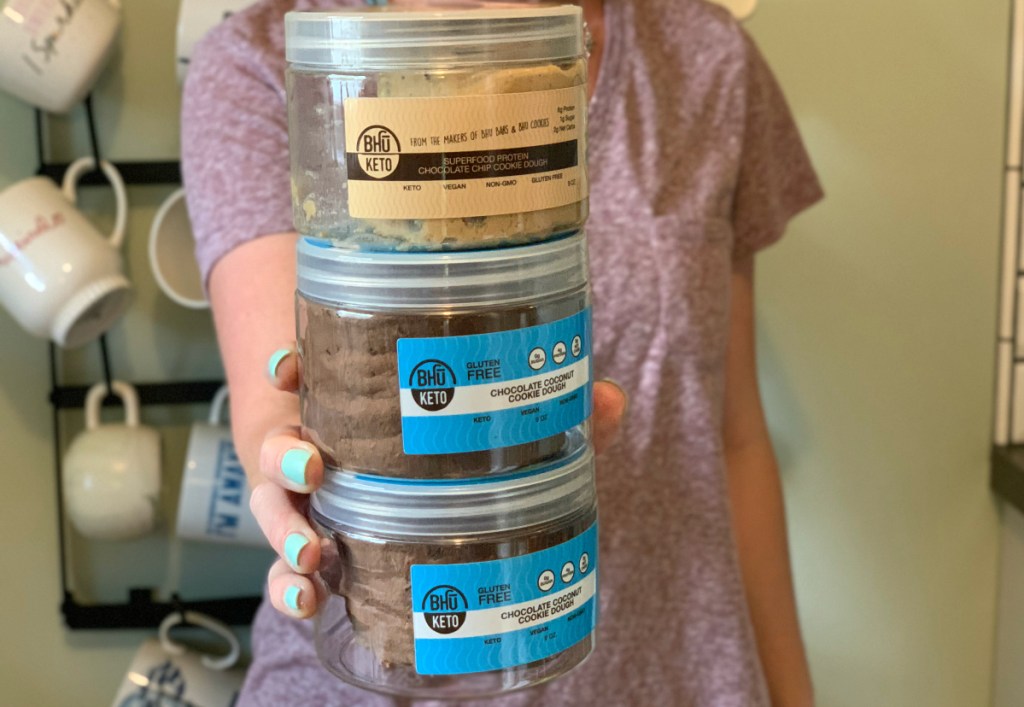 If you want to try these for yourself, here are the flavors available:
Bhu Keto Chocolate Coconut Cookie Dough 9oz
Nutrition (25g): 10g Fat | 3g Net Carbs | 4g Protein | 130 Calories
Bhu Keto Superfood Protein Double Dark Chocolate Cookie Dough 9oz
Nutrition (25g): 11g Fat | 8g Net Carbs | 4g Protein | 150 Calories
Bhu Keto Peanut Butter Chocolate Chip Cookie Dough 9oz
Nutrition (25g): 10g Fat | 3g Net Carbs | 6g Protein | 130 Calories
Bhu Keto Superfood Protein Chocolate Chip Cookie Dough 9oz (currently out of stock)
Nutrition (35g): 14g Fat | 2g Net Carbs | 6g Protein | 164 Calories=
---