Score FREE Good Planet Foods Cheese Wedges | Vegan, Plant-Based, & Perfect for a Keto Charcuterie!
Save yourself some cheddar and get FREE cheese wedges with this Good Planet Foods offer!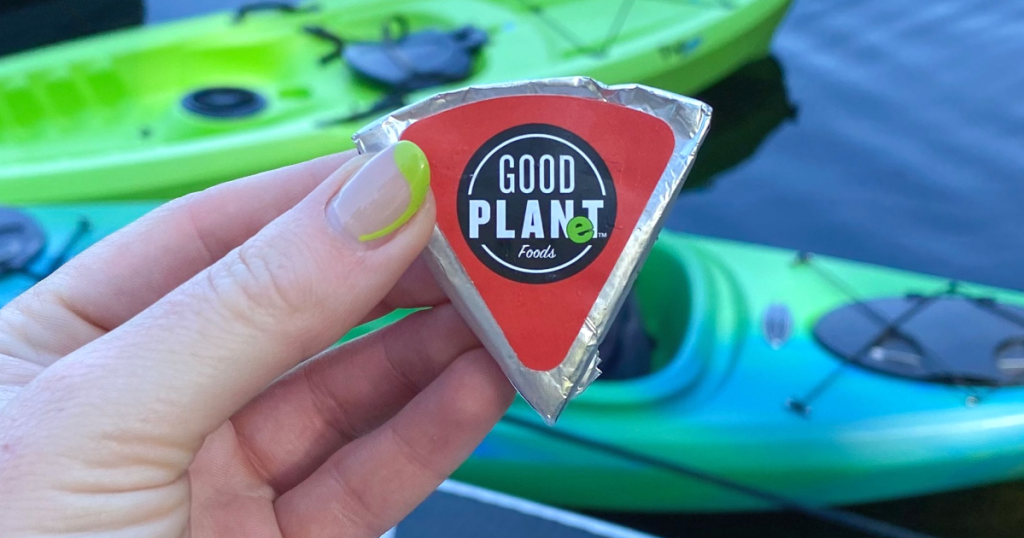 Who wants a free snack?!
Good Planet Foods is spoiling us keto folks! For a limited time, you can grab this Free Good Planet Cheese Wedges product coupon. The snacks will be mailed directly to your doorsteps after you complete a short three-question survey and fill out your mailing information.
This cheese is plant-based, so it's vegan as well as gluten-free and keto certified.
Every pack includes six cheese wedges, with each cheese wedge individually wrapped – perfect for snacking! Drool over three different flavors: original, smoked-gouda, and pepper jack. Every cheese-lovers heart will melt with every bite.
Low carb and low cal!
The Good Planet wedges are packed with flavor at only 3g net carbs each and 60 calories per wedge (pepper jack is 70 cal). Just think about all the recipes we can make using these. 🤤 You can chop it up and add it to this egg, ham, and cheese cups for a delicious boost of flavor.
This vegan kale salad is one of our favorites, too, and would be yummy with some chunks of creamy gouda while still staying plant-based!
These cheese wedges also fit so well in a Bento Box that it's the perfect addition to an on-the-go lunch. We have so many keto lunch ideas that work for school lunches and busy adults, so gather some inspiration here. 😉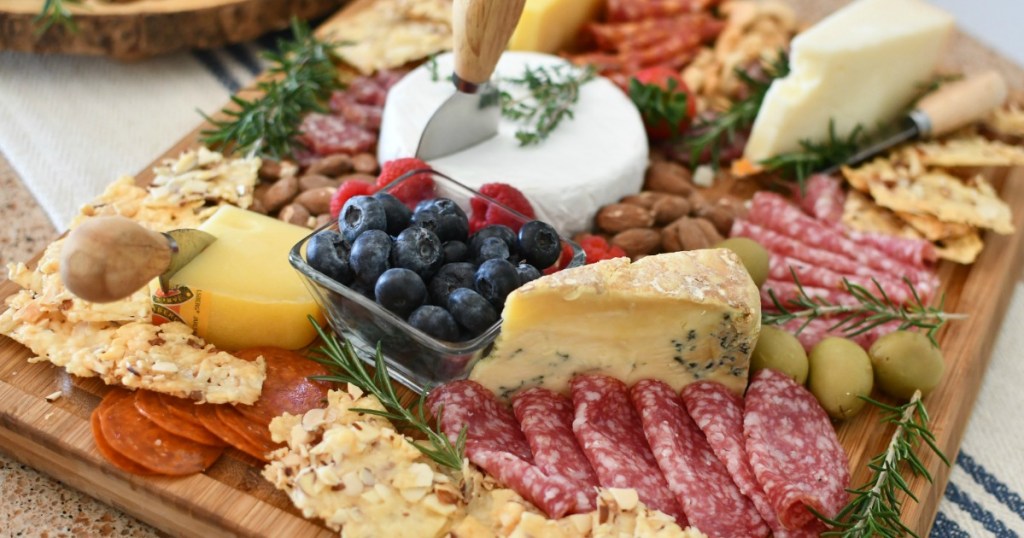 Have we mentioned yet how yummy these would be on a charcuterie board?!
Arguably the most exciting cheese wedge option is adding them to a keto charcuterie board! I mean, the cheese wedges are already the perfect size, so there's no extra cutting work involved! Simply unwrap and place, then surround the wedges with your other favorite cheeses, meats, and berries!
Good Planet also has a series of other plant-based cheese, including shredded and slices. If you're a fan of the sample or just want your hands on it ASAP, you can find out where to buy these Good Planet cheese wedges by checking their store locator.
---
Check out some of our vegan keto recipes!