Stock up on Lowrey's Microwave Pork Rinds (Awesome Popcorn Replacement)
Say hello to the best microwave pork rinds! 👋
If you're looking for a tasty keto snack to replace popcorn, look no further. You'll definitely want to try these Lowrey's Bacon Curls Microwave Pork Rinds!
These pork rinds contain no sugar and less than one gram of carbs while offering 10 grams of protein per serving! Simply pop them in the microwave (kinda like you do popcorn) for a crispy, satisfying keto snack. These would be yummy to enjoy during movie night!
You can also drop these in your blender to make a breading-like coating for your chicken or pork chops. Yum!
Even better, we've got a sweet Amazon deal for ya!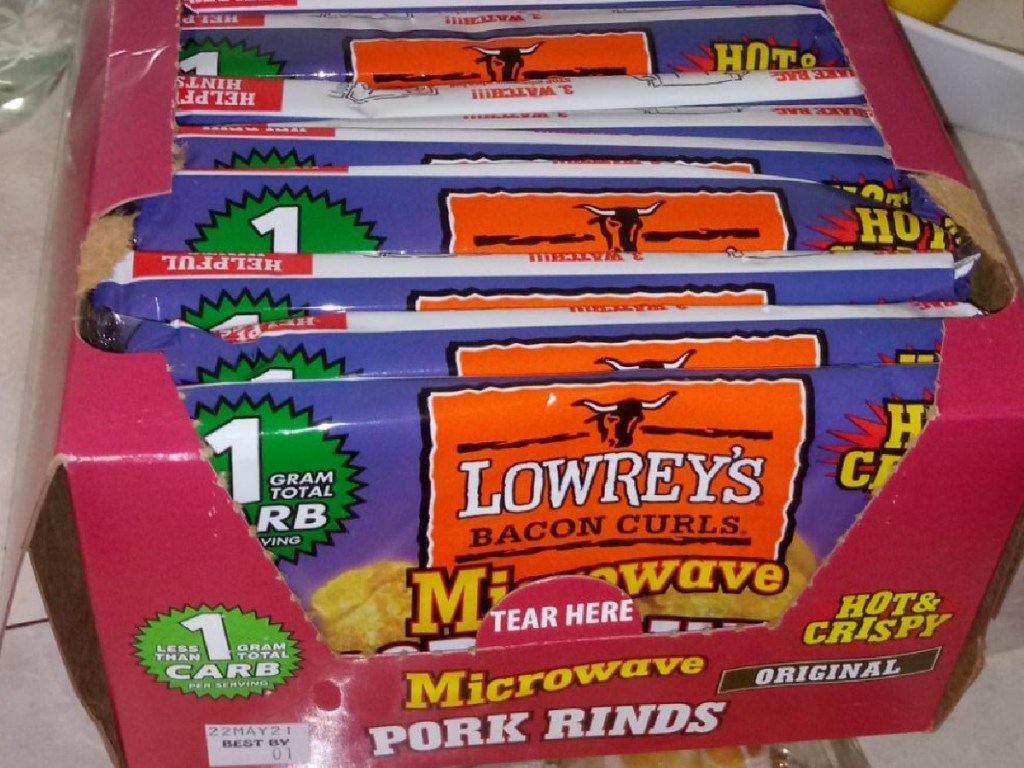 Head to Amazon where you can score this Lowrey's Bacon Curls Microwave Pork Rinds 18-Pack in Original or Hot & Spicy for only $12.81 when you opt to Subscribe & Save. If you have five or more subscriptions and receive the 15% off S&S discount, you'll pay only $11.46. That makes each bag under 70¢!
Note that unlike typical Subscribe & Save orders, this one does not appear to be offering free shipping for non-Prime accounts.
You can also score the hot & spicy variety of these on Walmart.com for $13.48!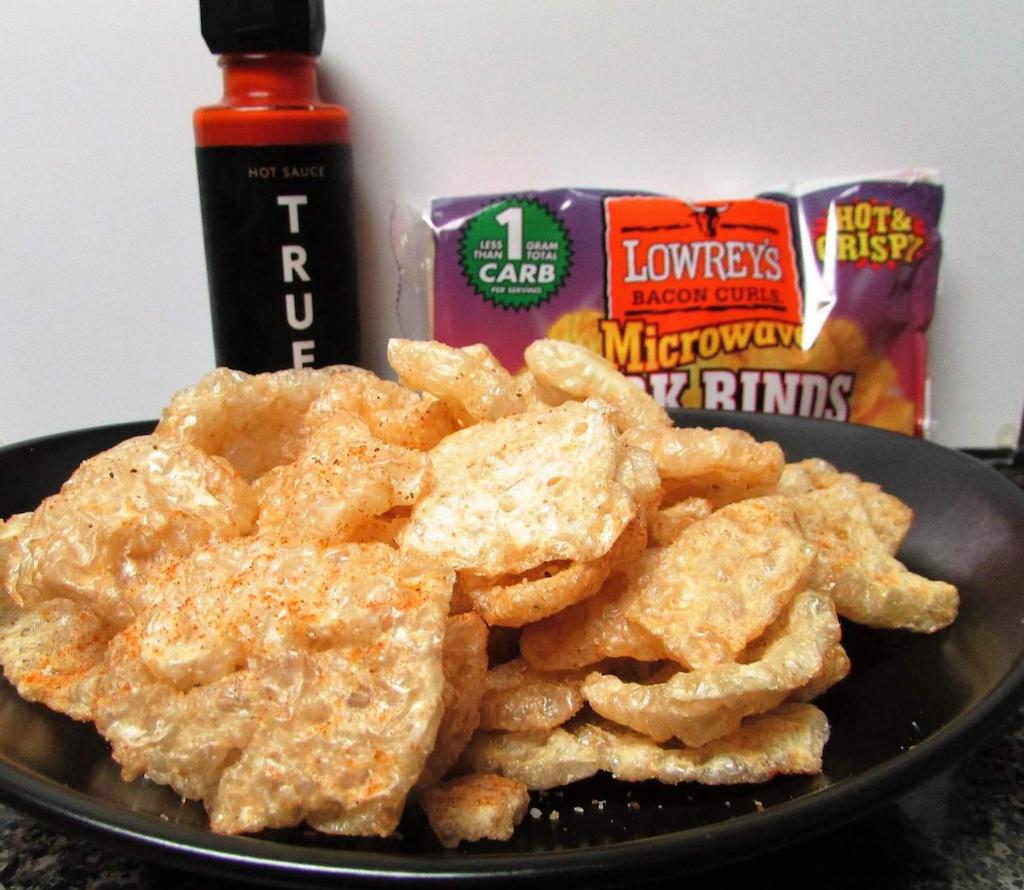 Check out what readers have to say about this snack –
It's a good price and they're so much better freshly cooked than from a bag in the store! Tip: when eating keto, we used these and ground them up in a blender – then coated chicken and air fried them! DELICIOUS!!!!
---
These are so delicious. They are easy to overcook and burn, but so worth buying. You'll never be satisfied with prepackaged bagged Pork Rinds again.
---
These are sooo delish!! I love hearing the sizzling and popping!!! My husband and I fight over them!
---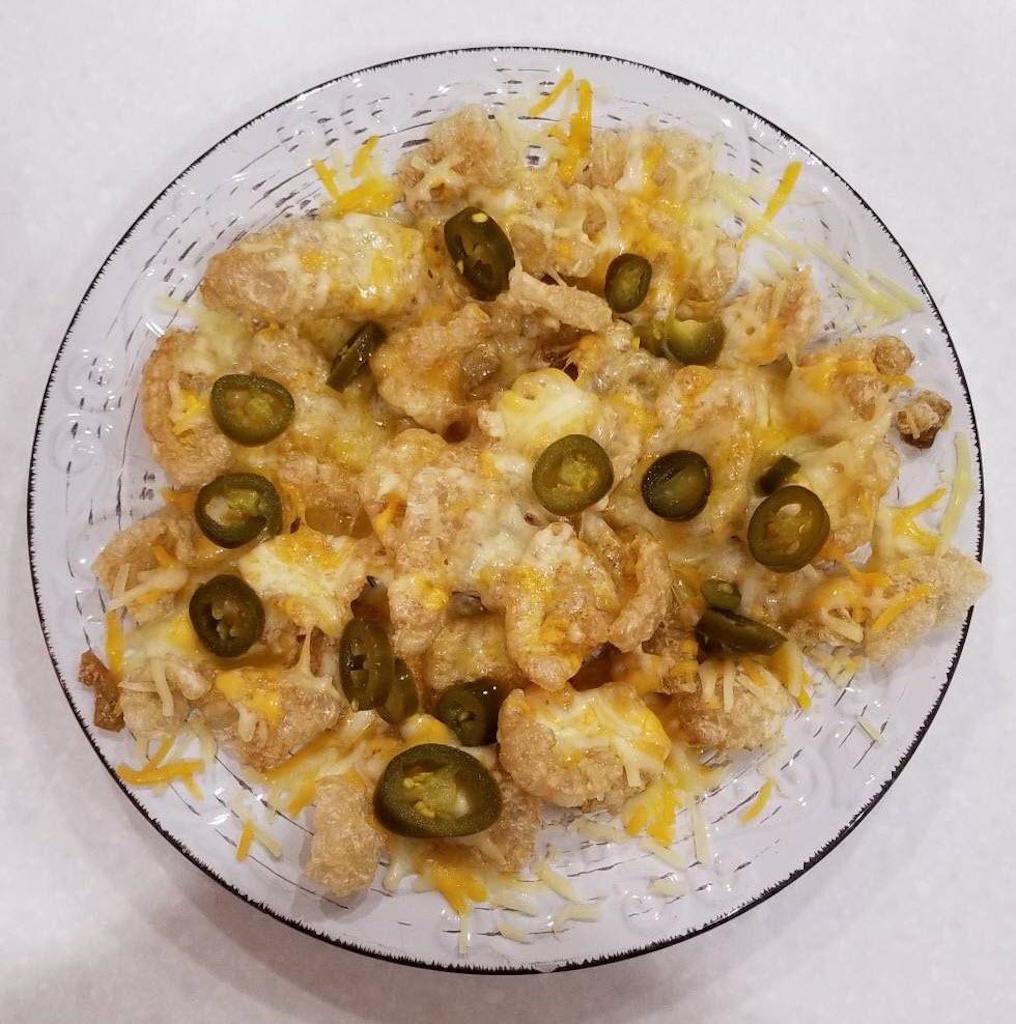 Also, here's what one of the 5-star reviewers from Amazon said –
The pork rinds microwave to very airy, non-greasy rinds. These are a great value compared to pre-cooked bags. Great for Keto Nachos.
---
Here's the Lowrey's Bacon Curls Microwave Pork Rinds nutrition & ingredients label: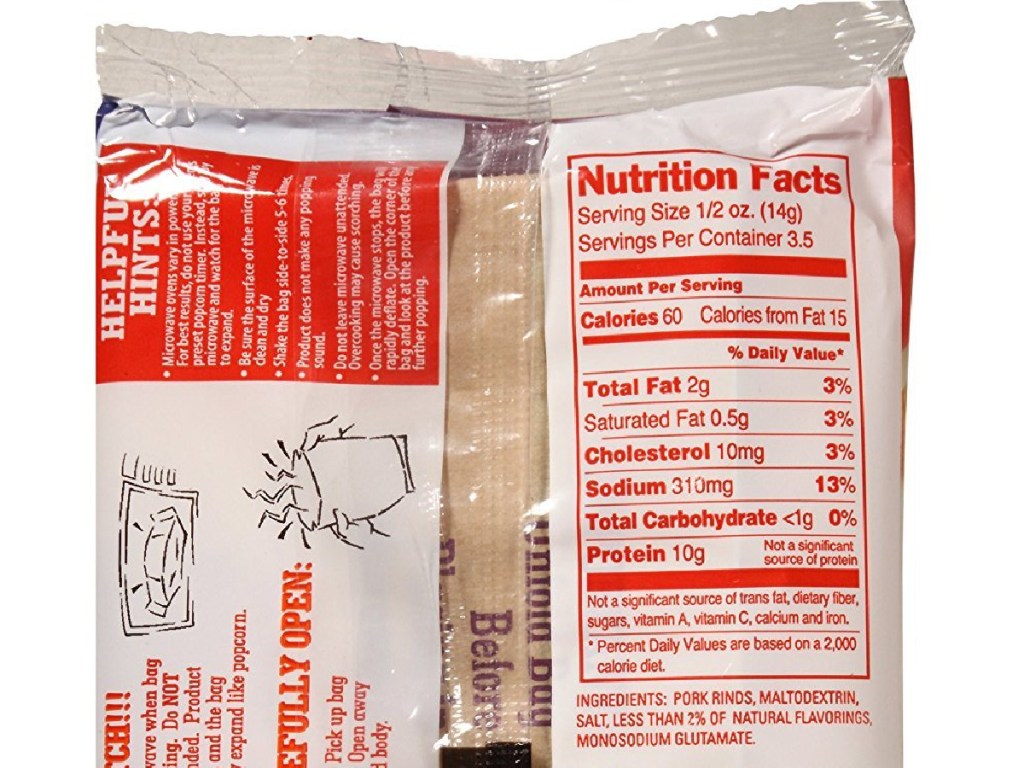 ---
Use these pork rinds to make our AMAZING Pork Rind Pizza Crust!