FREE Wendy's Breakfast Baconator w/ Purchase (It's Keto-Friendly, Just Ditch the Bun!)
Score a FREE Breakfast Entree from Wendy's this month… and you can make it keto-friendly, too!
Through December 27th, head on over to the iTunes App Store or the Google Play Store and download the FREE Wendy's App to score a coupon valid for a FREE Breakfast Baconator! After downloading the app, just register for an account, tap the account option, and choose offers. You should then see your coupon there for the FREE Breakfast Baconator along with other possible money-saving offers. Sweet!
A purchase is required in order to get the FREE Breakfast Baconator, but there is no purchase minimum required, so you could order a sausage biscuit without the bun for only $1.49 and add the sausage to your Baconator for much less than the regular $4.39 price of the Breakfast Baconator.
Meat lovers, you'll definitely enjoy this protein-packed order!
Better yet, you can claim this offer once a week meaning you have the opportunity to get 4 FREE Breakfast Baconators throughout December!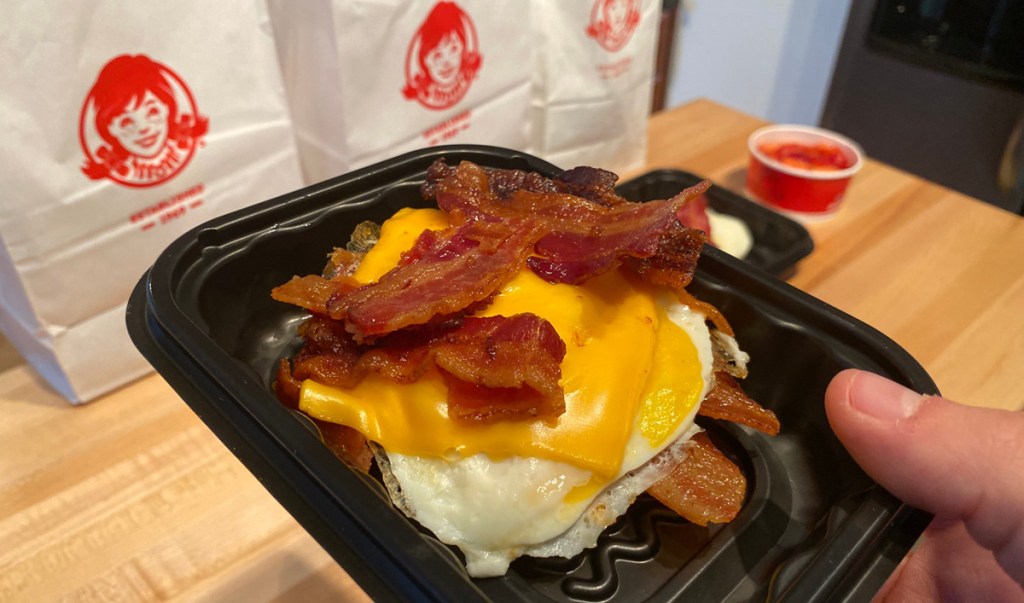 The Breakfast Baconator comes with six slices of bacon, a sausage patty, a fried egg, two slices of American cheese, and a Swiss cheese sauce. Can you say YUM!? 😋
To make your meal keto-friendly, make sure to order the Breakfast Baconator with NO bun.
Breakfast Baconator with no bun: 560 calories | 47g fat | 6g carbs | 0g fiber | 3g sugar | 29g protein | 6g net carbs
---
Are Baconators not your thing?
Wendy's is famous for more than just their fresh never frozen burgers. If you're like me and you really love Wendy's Chili, then you'll want to give our keto copycat recipe a try! It's so delicious you'll think you're having the real thing, but without all the added carbs. It's the perfect comfort food recipe for a cold winter day.
---
Or what about those yummy Frosty treats?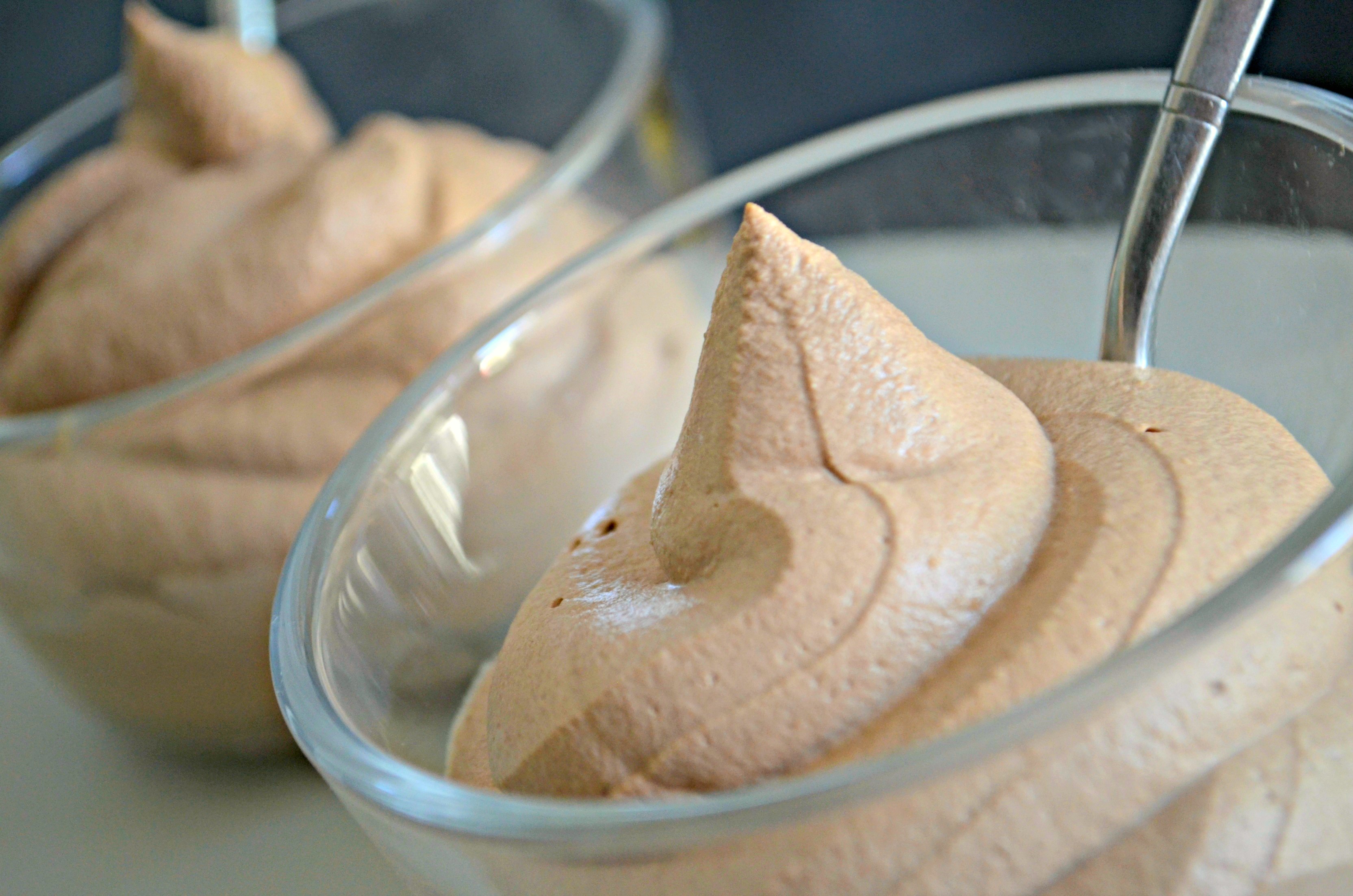 Don't think we forgot about your sweet tooth! We love, love, love a Wendy's Frosty, but they sure aren't keto-friendly with all of the added sugar. One small chocolate Frosty from Wendy's has 58g of carbs and 47 grams of sugar. Woah!😮
Our Wendy's Frosty keto copycat recipe clocks in at just 3g of net carbs per serving! You can enjoy it without the guilt of having the real thing. Even better, it's super easy to make a batch with just five low carb ingredients.
---
Can't get enough of Wendy's? Check out our Wendy's keto dining guide!