The Ultimate Gift Guide for Keto Eaters, Low Carb Fans, & Bacon Lovers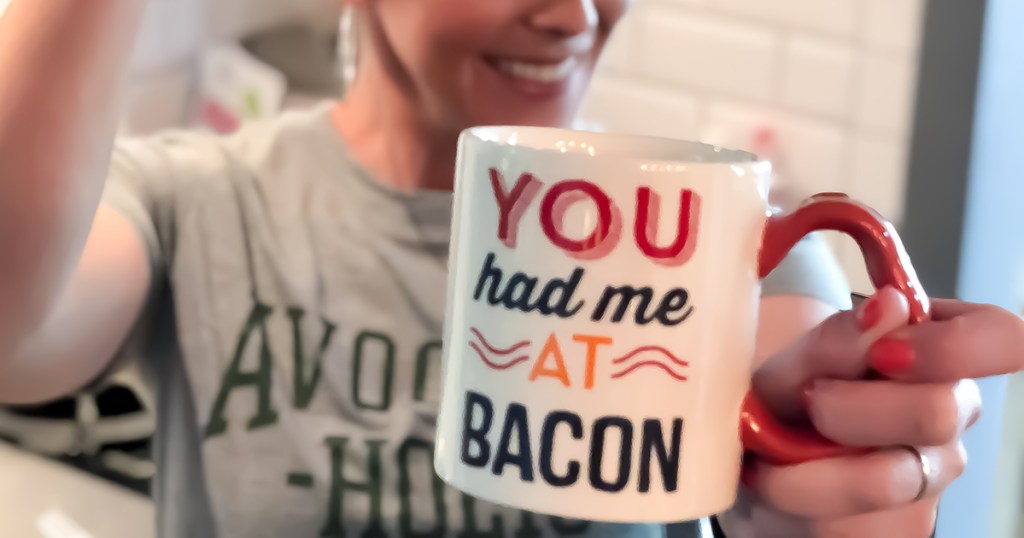 Know any keto and low-carb bacon & cheese lovers out there? Whether you're gifting for cooking, snacking, reading, or wearing, we've got your keto friends and family covered!
---
1. Food prep gadgets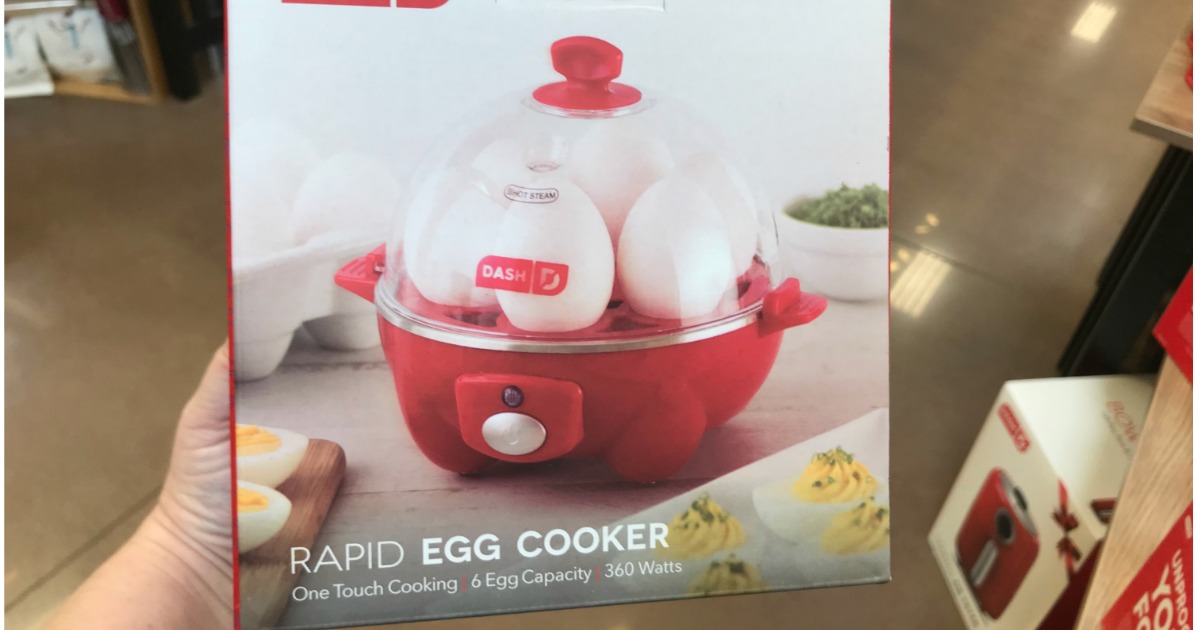 When cooking keto, there are some go-to foods that are perfect for the high-fat, low-carb diet. Eggs are great for keto, given their healthy fat content and nutritional benefits! With the Dash Rapid egg cooker, they can whip up six hard-boiled eggs at once in this easy-to-use countertop cooker. It can even be used for poached eggs and omelets!
Speaking of healthy fats, avocados are super popular keto diet staples. Give your keto fan a multi-use tool that makes getting that creamy avocado out of its shell so simple. The 3-in-1 avocado slicer can cut, pit, and slice up the fruit with ease! And they won't have to worry about messing around with sharp knives.
What you do need a sharp blade for is creating your own veggie noodles. With this 5-blade spiralizer, your keto eater can twist out some zoodles in no time! Plus, they'll save a bit of money without having to buy the pre-cut veggies in the produce section. Because it comes with 5 different blade attachments, they can have their choice of angel hair, thick cut, flat blade, and more!
---
2. Keto cookbooks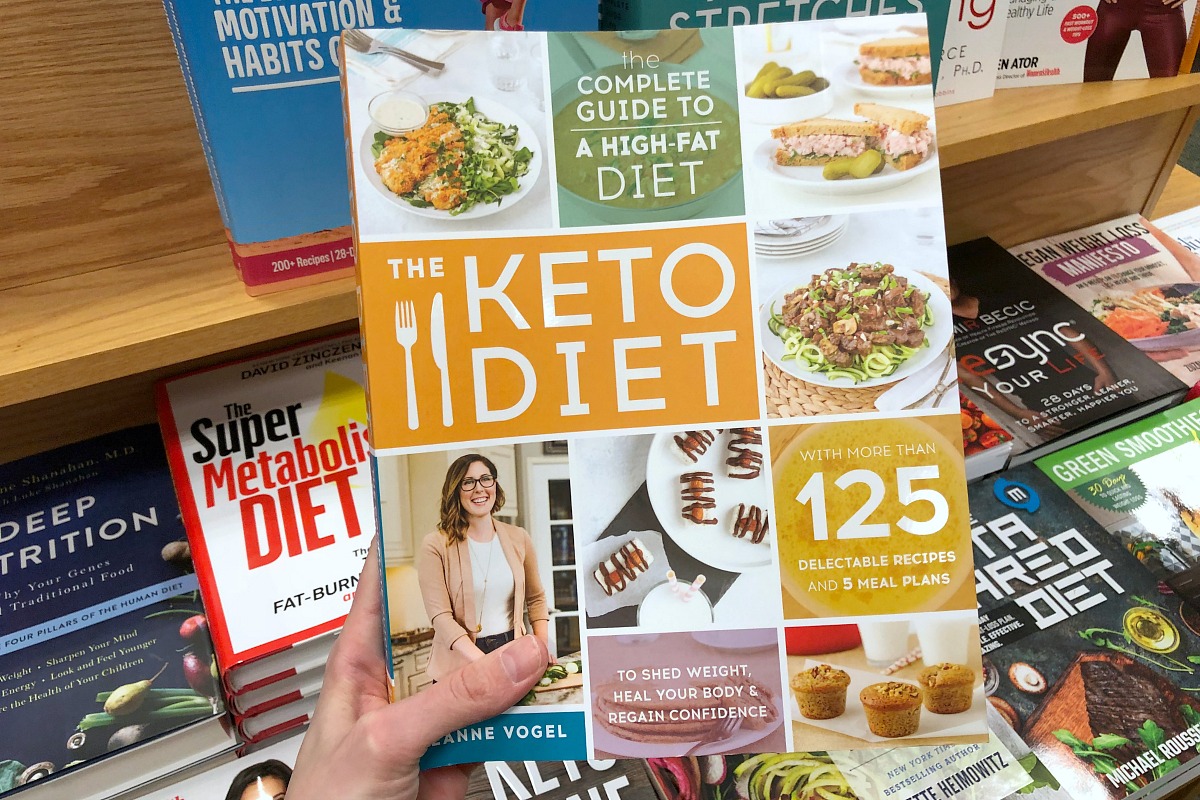 They don't need to be a gourmet chef, but it doesn't hurt to have a little know-how when prepping keto meals at home. With so many top-rated cookbooks on the market, you're bound to find the perfect collection of keto recipes they'll actually enjoy making. One of our favorite keto cookbooks is The Keto Diet by Leanne Vogel. It's the perfect compilation of recipes, meal plans, and tools to help customize the keto diet for everyone!
"I have been doing keto for a year now. I've read a ton of information about keto and listen to keto podcast as well. This book is well written and is such a great resource book! She explains the ketogenic way of eating very well, provides 3 different paths to take to be successful and it has a ton of recipes. It's like getting 2 books in one…an informational book and a cookbook! I initially bought the kindle version but loved it so much that I also bought the printed version! This is excellent for beginners as well as experiences ketogenic dieters!" ????? Verified Amazon Review
Is your keto eater a fan of gorgeous food photography? In Craveable Keto by Kyndra Holley, they'll find 130 whole-food recipes, along with meal plans and shopping lists to make food prep a breeze! Oh, and the photos of all the delicious keto dishes will have them salivating before they even preheat the oven!
Another great cookbook option is Simply Keto by Suzanne Ryan. Suzanne Ryan has lost over 100 pounds with the keto diet. Here, she offers tips and tricks to make the keto diet even more effective, along with more than 100 recipes and a structured 30-day meal plan to help get newbies started!
---
3. Keto-centric books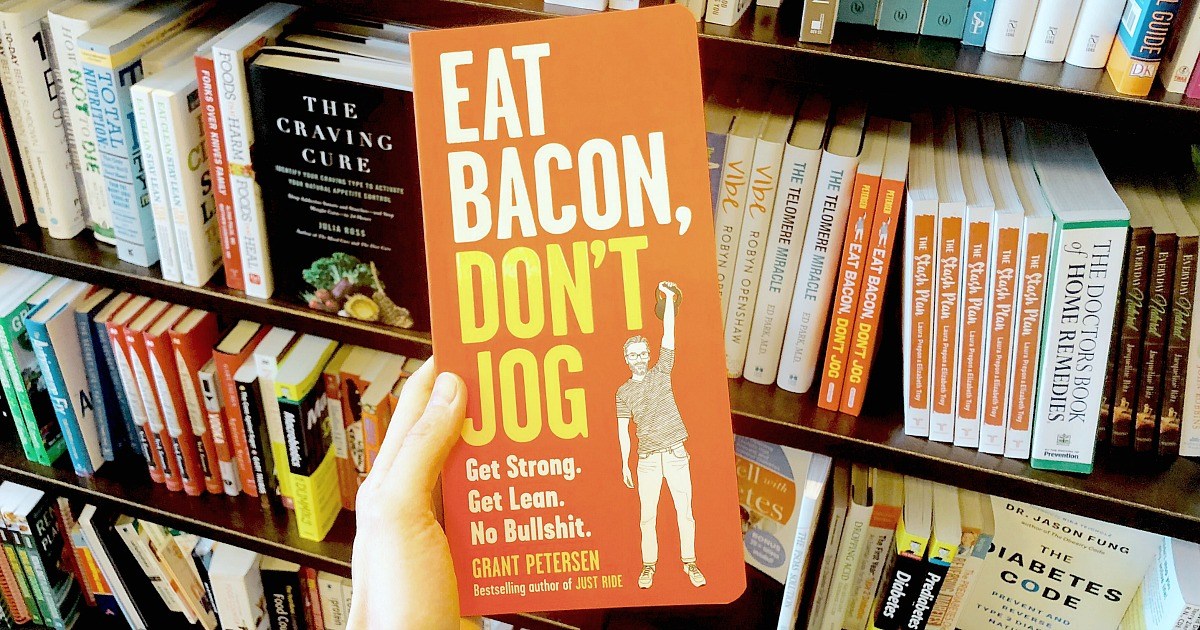 Sure, cookbooks can help you figure out what to eat and how to make it, but there are some great keto resources that explain why the diet is so effective! In Eat Bacon, Don't Jog, author Grant Petersen delves into the last 30 years of conventional health wisdom to debunk some common misleading theories about weight loss. He simplifies why dieters should drop the carbs, embrace fat, and hang up the running shoes, all with the latest science to back up claims.
There's a lot more to keto than just dropping pounds. Authors Jimmy Moore & Dr. Eric Westman explore the additional health benefits that come when a high-fat, low-carb diet is followed. Keto Clarity brings you the crystal-clear information needed to understand what a ketogenic diet is all about and why it may be the missing element in the pursuit of optimal health. They also outline a step-by-step guide to producing more ketones and tracking progress, along with success stories of other keto eaters.
Keto. may seem like a cookbook, but the authors Maria & Craig Emmerich have created an all-encompassing guide to understanding keto, learning the lifestyle, creating and maintaining healthy habits, and living a fat-fueled life to the fullest. Throughout the book, they feature tips and tricks for shopping, exercising, and even how to sort through conflicting information about the ketogenic diet.
---
4. Meat cooking tools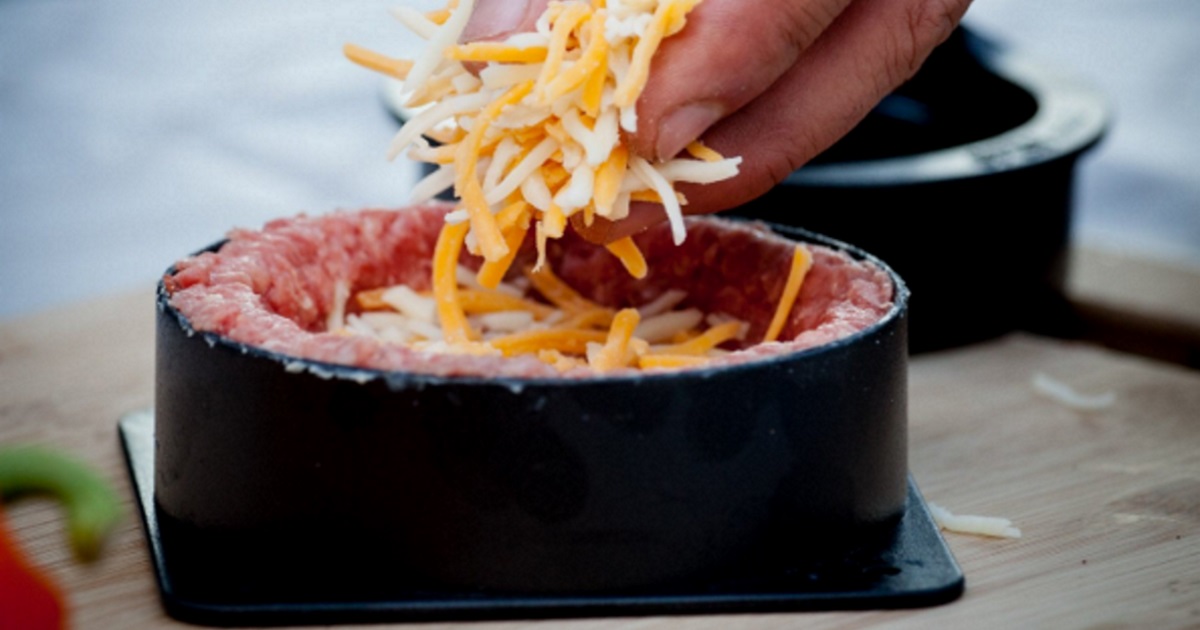 Hook your meat-lovers up with these awesome cooking tools to make their carnivore dishes wow-worthy! I mean, who wouldn't want a stuffed burger press that lets them fill up their burger patties with cheese, bacon, or any other savory addition?!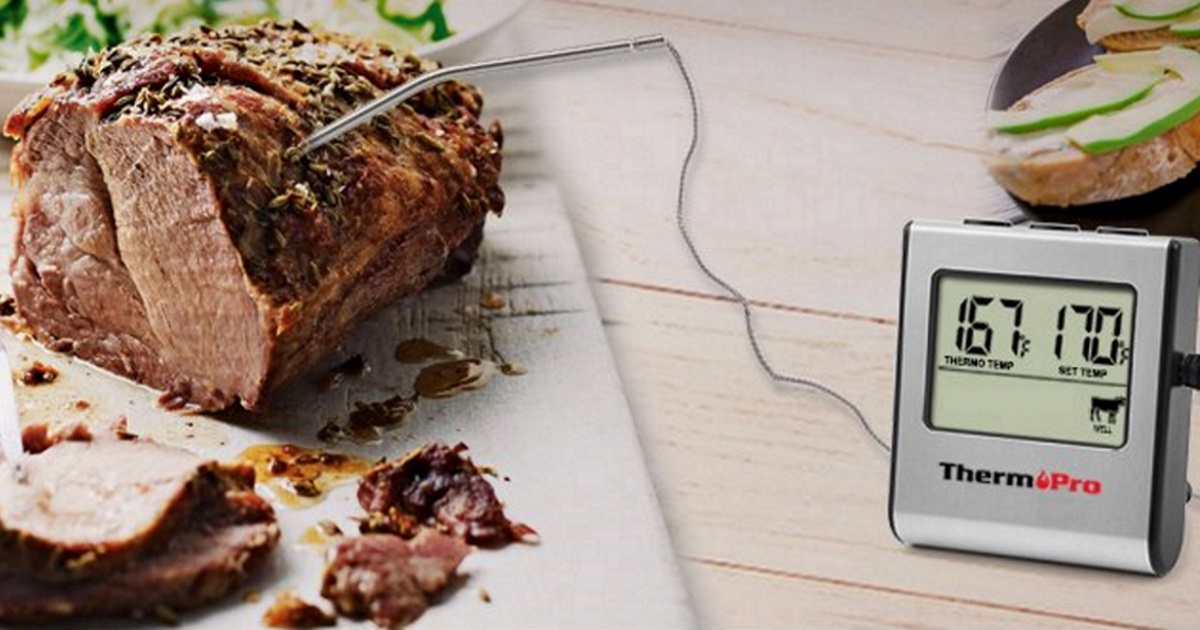 Or, if they like cooking a big roast, a digital meat thermometer is a must. This techy version from Thermopro lets them monitor two different roasts at once, with customization options such as meat variety, desired temperature (they can even use one of the USDA presets). When their meat is done, the thermometer will sound to indicate it's ready to be removed from heat.
Maybe their cooking skills don't extend beyond the microwave. That's fine, too! With the Presto bacon microwave cooker, they can crisp up juicy strips of bacon in just minutes! Plus, clean up is a breeze whether they choose to toss it in the dishwasher or soak it in the sink. When not in use, the cooking racks remove from the base for easy storage.
---
5. Must-have kitchen staples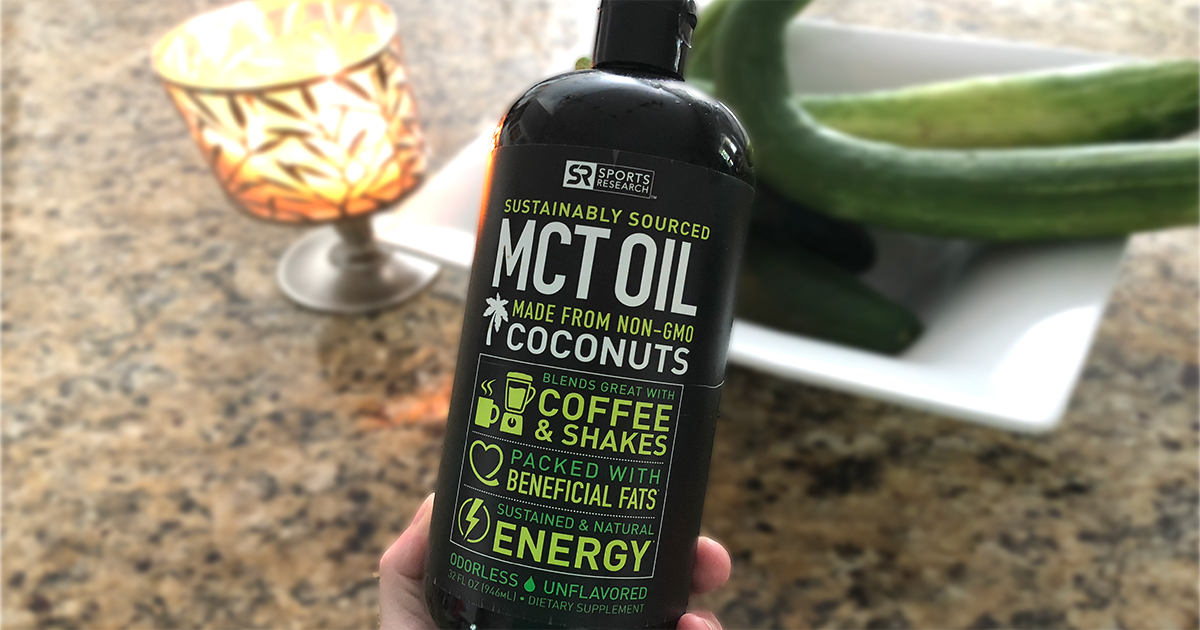 The keto diet allows for a lot of versatility, so keto eaters don't need to stray far from many of the foods they're used to. That said, there are some must-have products that are great to keep on hand, like this MCT oil. By gifting a bottle of this add-in product, your keto friends can add healthy fats to coffee, shakes, salad dressing, or to any foods that could use a little healthy fat boost.
Know a keto baker? Almond flour is the perfect alternative to regular all-purpose flour. Whether it's for the base of their baked goods, a binder in meatballs or loaves, or a crunch for breaded chicken, they'll find it so useful for a wide variety of applications.
Another keto pantry staple is an alternative sweetener! Check out this post on the best low glycemic index sweeteners that won't elevate blood sugars. Now they can add crave-able sweetness while maintaining their Keto lifestyle!
---
6. Keto snacks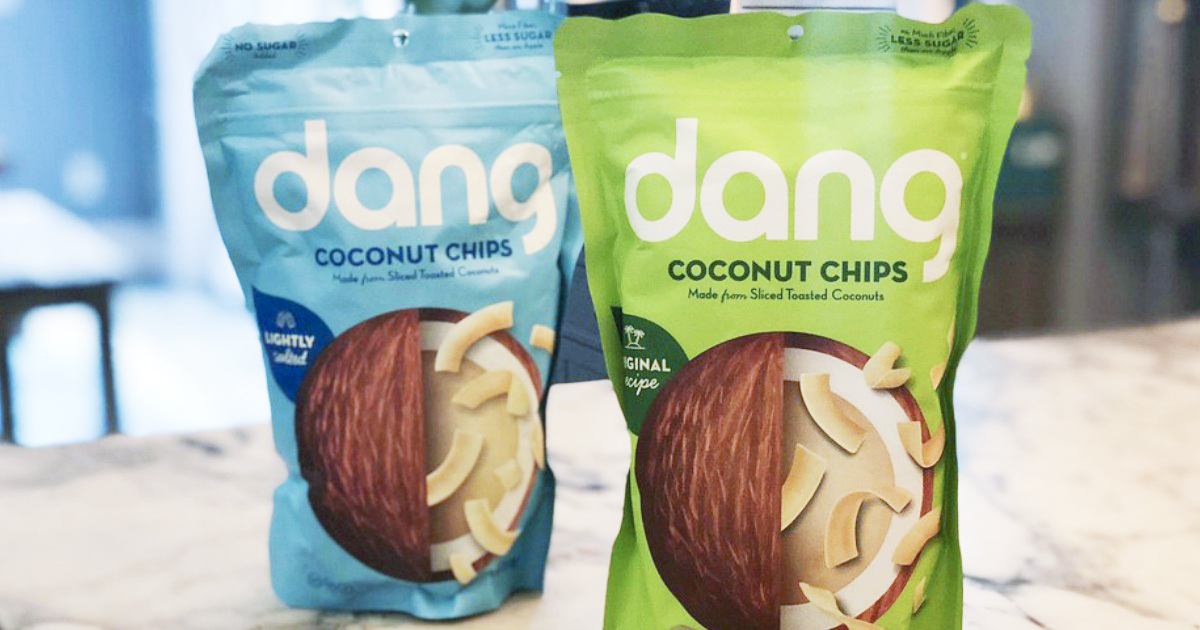 Now that they've got a good book, they're going to need a snack to munch on while reading. What better snack than some crunchy Dang Coconut chips? These tasty, no sugar added chips are perfect for eating by the handful or sprinkling on top of salads, soups, or even keto ice cream!
Another crispy keto snack to stock up on is Cello cheese whisps! Made from one simple ingredient (Parmesan cheese), your keto eater will have a hard time putting these addicting crisps down.
"Cello cheese whisps are guilt free! Easy and durable. I put chicken salad on them and they are the perfect size. I also dip them in artichoke dip and crumble them on salads. Yum!" – Michelle
If you'd prefer to give something a bit heartier, look no further than Duke's smoked shorty sausages. These mini beef stick snacks pack a punch of protein and are sure to satisfy any carnivorous craving. You may want to pick up a few packages since these may be gobbled up by your keto friends in a snap!
---
7. Food storage
Whether someone's keto or not, browned guacamole is unappealing to everyone. Help your friends keep theirs fresh with the Guac-Lock! Made from shatterproof, odor-proof, stain-resistant, and BPA-free plastic, this mighty container is designed to press out air and create a freshness seal on guacamole. But it doesn't stop there — the Guac-Lock can keep their other keto-friendly dips fresh as well.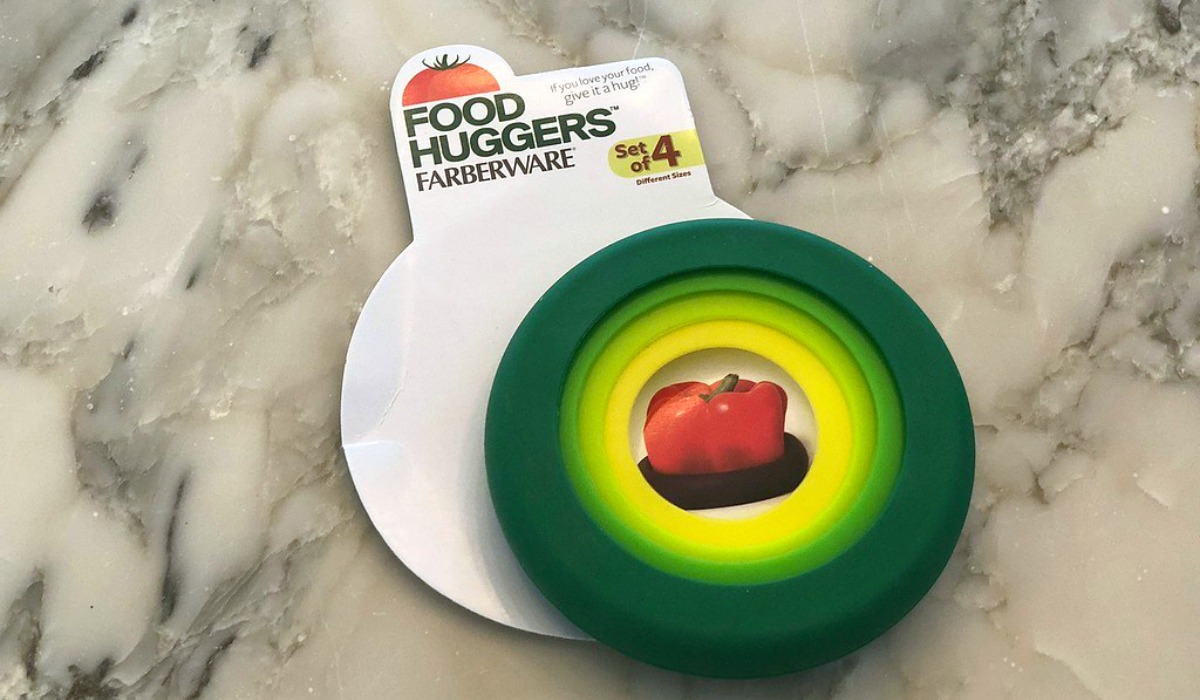 What about fresh vegetables, jars, and cans? Food Huggers to the rescue! Now friends can save time, energy, and money otherwise spent wrapping up exposed foods in plastic wrap. These silicone, form-fitting wraps "hug" the cut side on a variety of fruits and vegetables, like onions, tomatoes, lemons, limes, cucumbers, and more. They even seal open jars! You'll be giving a great gift to your friend and to the environment.
While apples may not be keto, the Bluapple produce freshness extender will keep their produce fresher for longer when you pop one into their crisper drawer. The techy little "fruit" contains an air filtering packet that draws out ethylene gas from the air to keep fruits and veggies fresh up to 2-3 times longer! It's another gift that will helps save money in the long run.
---
8. Gift cards for specialty suppliers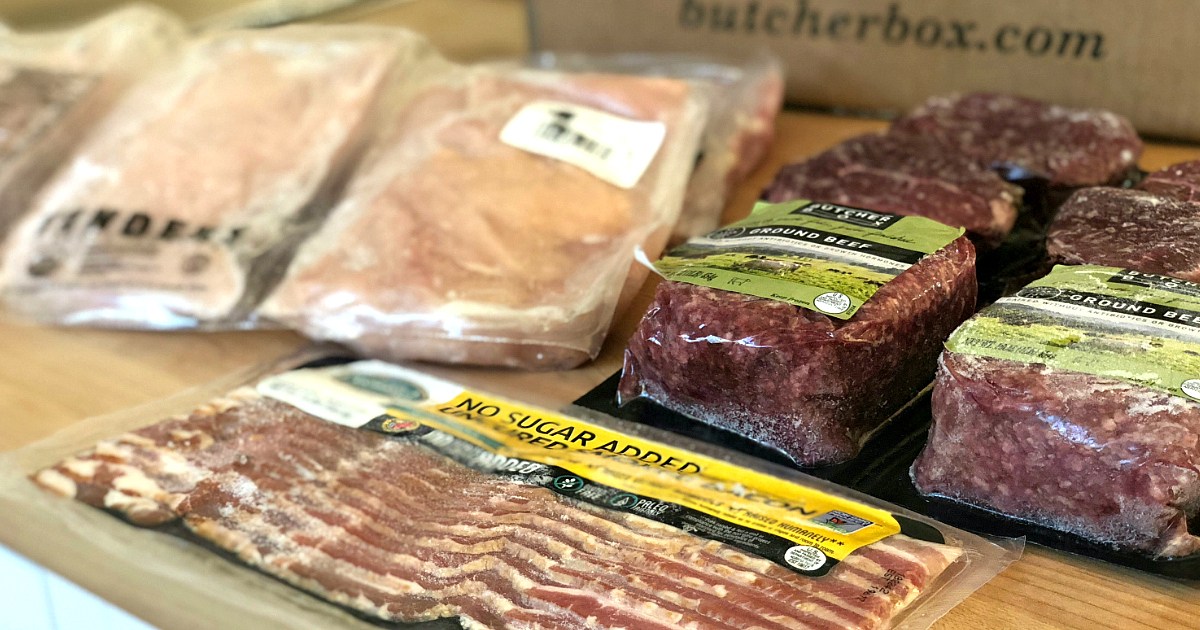 A gift card can seem generic as a gift, but it's not when it comes from a unique store! Gifting a credit from online retailers specializing in gourmet meats, cheeses, or other artisanal products will seem like such a luxe gift to your keto eater. One of Collin's favorite meat e-tailers is Snake River Farms. Consider snagging a gift certificate as a gourmet gift for your keto friend, and we're sure they'll pick out a package they'll love.
"Oh, Snake River Farms, how I love everything about your beautifully marbled wagyu ribeye steaks. They melt like butter in my mouth, and the experience of eating your meat is orgasmic. ? Your prices are jaw-dropping high, but the taste is jaw-dropping AMAZING, so I'll continue to give you all my money because meat is always what's for dinner. ??" – Collin
Another great online retailer of meats is Butcher Box. While you'll have to reach out via phone for a gift certificate, it's well worth it. This subscription box company offers 100% grass-fed and grass-finished beef, heritage breed pork, and free-range organic chicken delivered to their door every month. Plus, all of their meats are certified humane, hormone-free, and antibiotic-free. They're even nicely packed and portioned so you can thaw and use the amount of meat you need.
Is your keto lover not necessarily much of a meat eater? Go with a more general gift card from the Gourmet Food Store. There they'll find specialty oils, artisanal cheese, gourmet spices, infused butters… I'm salivating just thinking about it! The site is packed with options and often features sales and promotions, so they're sure to find something they love at a great value.
---
9. Fave food apparel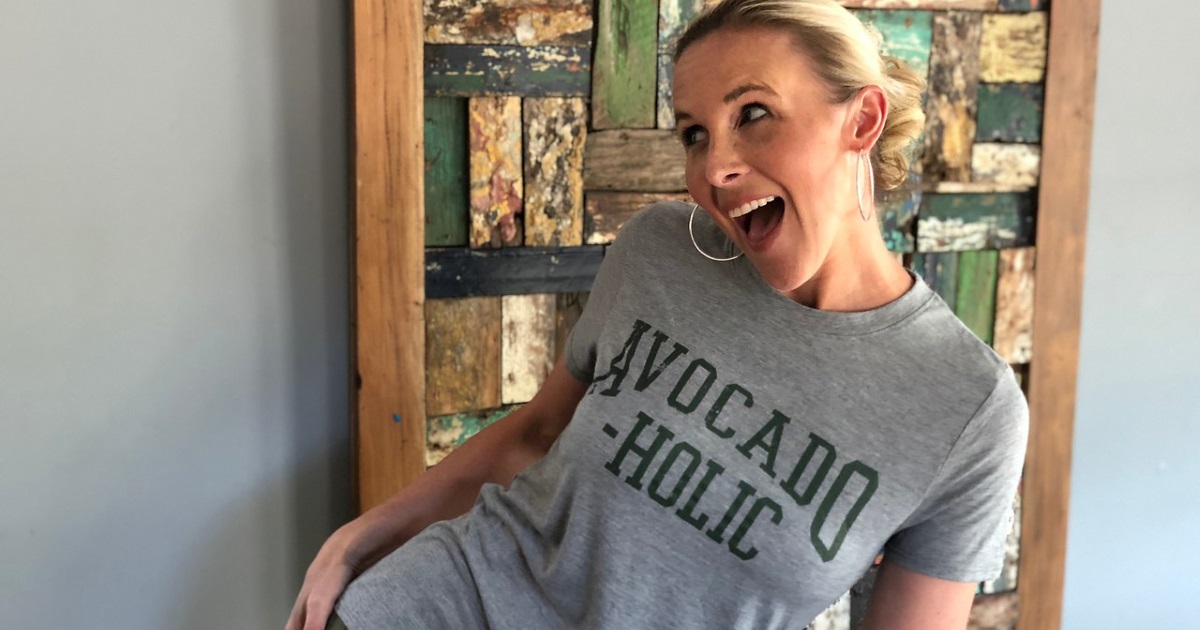 Wear it loud, wear it proud! Let your keto eater express themselves in keto-centric apparel! We love this avocado-holic tee that plays on almost every keto eater's avocado obsession.
Or if savory meats are more their jam, these "If you can read this…" bacon socks helps them silently ask for some crispy sizzling bacon. That said, we're not sure how willing their other friends may be to drop everything and bring them a plate of bacon (without sampling the goods minimally).
If they're a wiz in the kitchen, they're bound to appreciate this bacon & butter apron showcasing keto's power couple. The adorable design is screen printed on an extra long apron featuring two pockets for cooking utensils, towels, or a snack for the cook. Plus, it's machine washable in case they end up with splatters.
---
10. Anything bacon related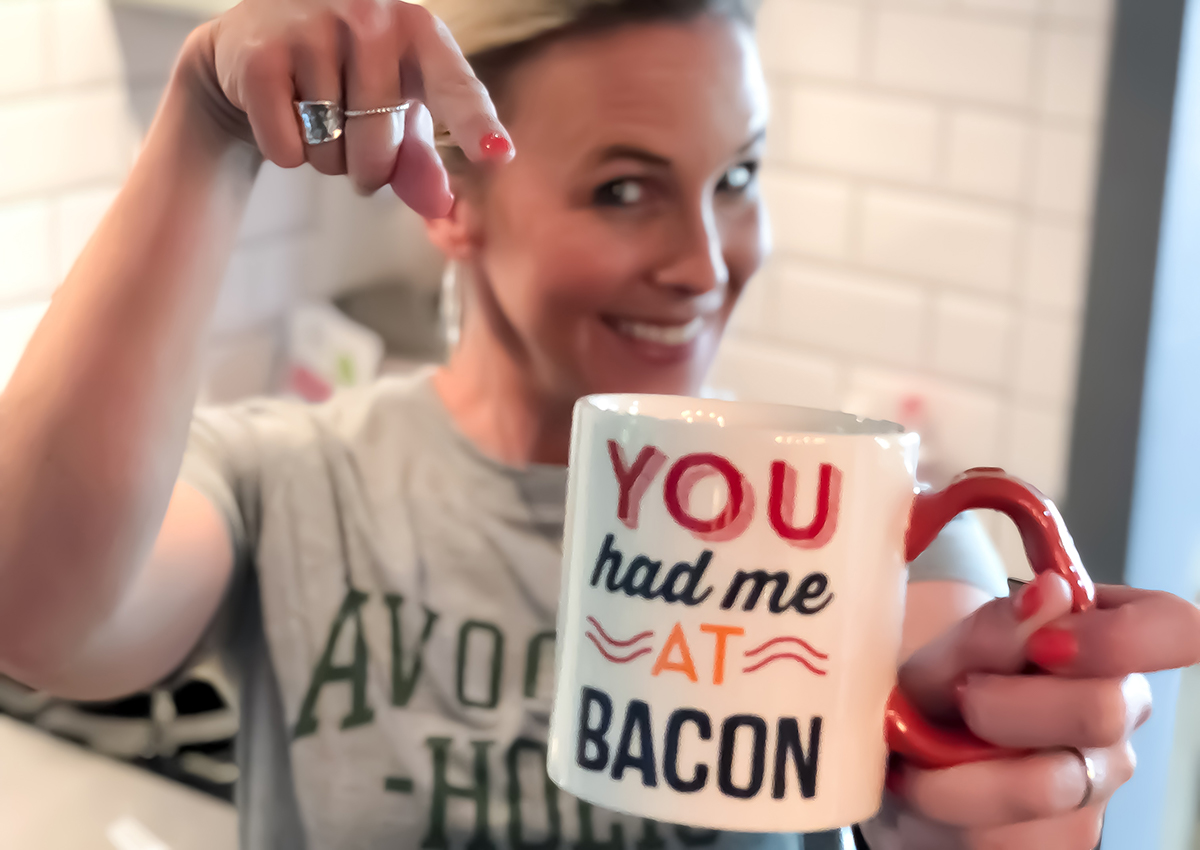 It's no surprise that there are so many bacon-themed products out there. Um, it's delicious! ?Your keto eater will appreciate any sort of sentiment that revolves around the most popular keto food.
We love the idea of gifting bacon-themed coffee mugs to help them start their day off right (and with bacon on the brain). Plus, they pair well with a balanced breakfast of none other than eggs and bacon! To keep that them going all day long, consider gifting this bacon scented soap. For sure, it's an acquired smell, but for true bacon lovers, they'll be pleased to waft in that bacon essence all day long!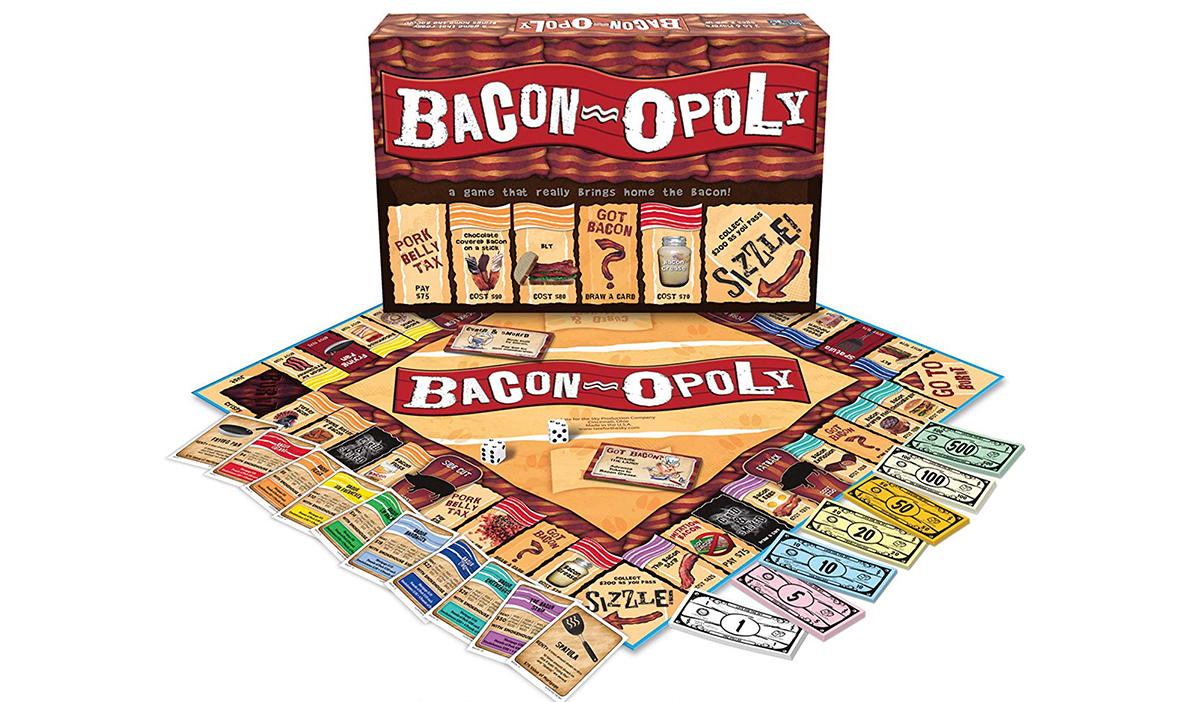 How could we pass up this hilarious (and tasty!) take on the classic game with Bacon-opoly! Your keto lover and their friends can buy their favorite bacon delicacies, collect Pounds of Pork, trade them in for Smokehouses, and raise the rent. But make sure they avoid getting BURNT (a.k.a. getting sent to jail) and breeze right on through by staying "just crispy". There's no doubt they'll be craving salty pork candy strips the minute the game starts.
---
Have a product that you think should be on this list?
Leave it in the comments as a recommendation for other readers!
---
---