I LOVE Snake River Farms Beef! Here's Why Going Without Could be a Huge Missed Steak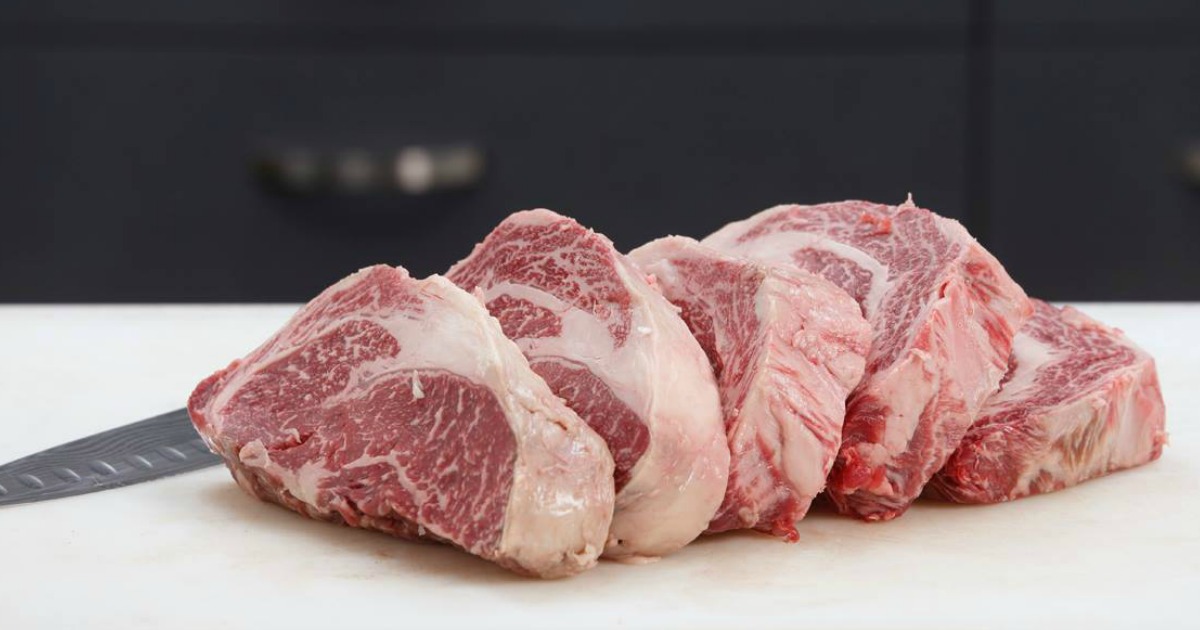 Do you enjoy savoring a tender, juicy steak?
I do! If you do too, check out one of my favorite companies, Snake River Farms. They sell premium quality beef steaks, roasts, briskets, ribs, burgers, and more –  all of which more than meet my expectations!
I used to buy Snake River Farms products when I lived in Boise, ID as they were available at my local grocery store. They were amazing! BUT since we moved to Reno, NV, it's hard to find the same quality meats at the grocery stores here… I'm missing my marbled Wagyu Ribeye Steaks!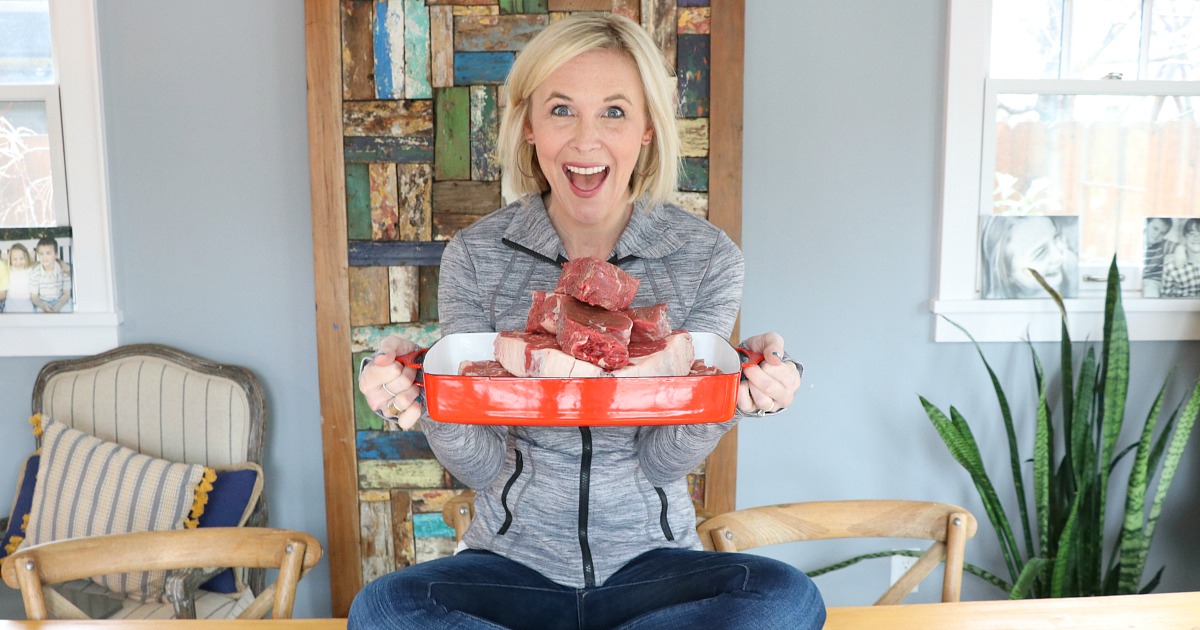 Why do I love Snake River Farms?
They've adopted a lot of the traditional aspects of the Japanese feeding method. This means it takes up to four times longer than traditional U.S. cattle production methods before the beef is ready. At the same time, the result is beautiful beef that's extremely tender and intensely flavorful! So worth it!
An important part of their process is something I hadn't heard about before called wet aging. To maximize the flavor and tenderness of their meat, they carefully marinade a piece of meat in its own juices and keep it from being exposed to the outside air. Gotta love a juicy, tender steak!
And even better, once they're done aging the meat, they have master butchers who hand-select, trim, and cut the final products they package. The end result is unlike anything I've ever tried! Try finding that at the grocery store or from many other online retailers (another reason why I love Snake River Farms so much!).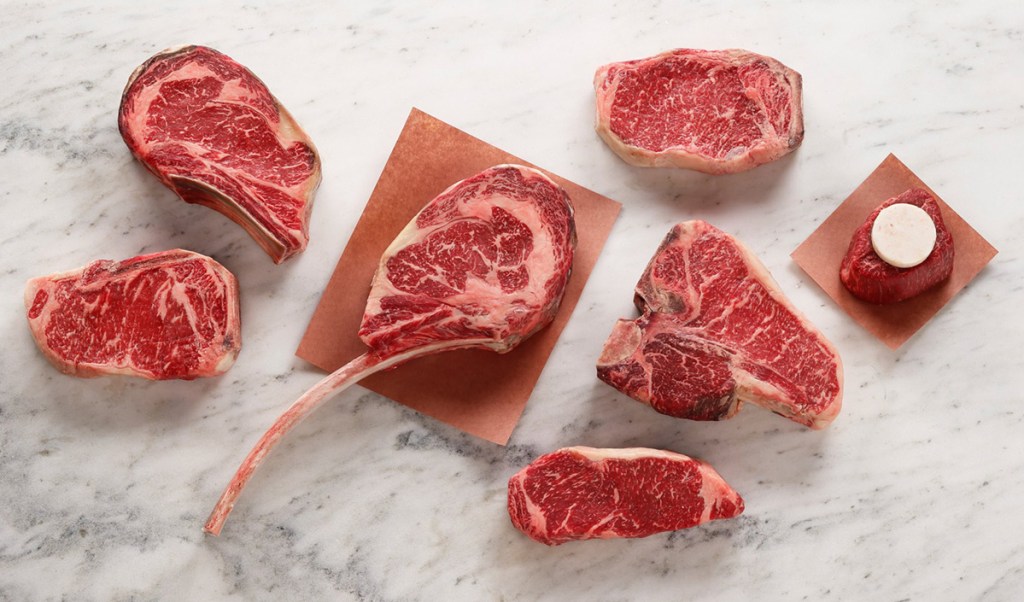 How is the beef graded?
All of their beef is graded on marbling, color, and the absence of defects anywhere on the cow. Double R Ranch uses the USDA grading scale, which includes these designations:
Select: This beef has only slight marbling and is typically leaner than the other designations. It is likely to have less juiciness and flavor than higher-rated beef.
Choice: High-quality beef with moderate marbling, this designation provides juicy and flavorful cuts, particularly from the loin and rib areas.
Prime: The highest designation, Prime has abundant marbling from young cattle and is primarily found in restaurants and hotels.
---
Snake River Farms American Wagyu beef grades above Prime on the USDA grading scale and is graded using the Japanese Beef Marbling Standard. This standard rates beef on a scale of 1-12 based on the beef's marbling. Most U.S. beef rated Prime by the USDA falls in the 4 to 5 range. American Wagyu rates as follows:
Black Grade: Beef rating at a 6 or above on the Japanese Beef Marbling Standard.
Gold Grade: Beef rating at a 9 or above on the Japanese Beef Marbling Standard, making it some of the highest quality beef grown inside the United States.
---
On the fence? Here's my love letter to Snake River Farms…
Oh Snake River Farms, how I love everything about your beautifully marbled wagyu ribeye steaks. They melt like butter in my mouth, and the experience of eating your meat is orgasmic. ? Your prices are jaw-dropping high, but the taste is jaw-dropping AMAZING, so I'll continue to give you all my money because meat is always what's for dinner.

---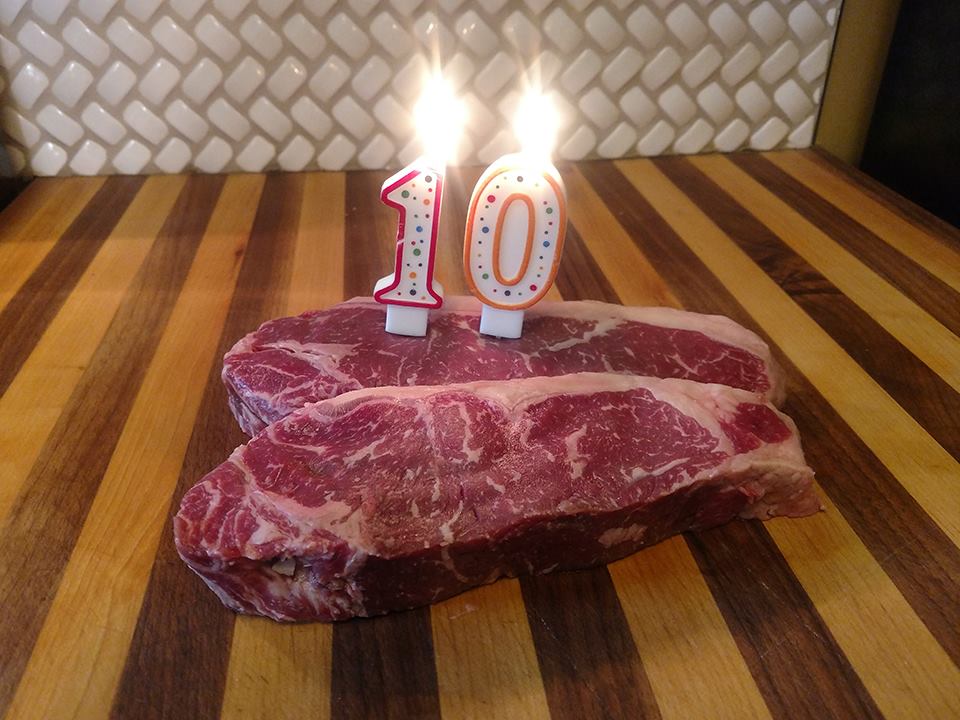 Now, I understand that their meats are more expensive than what you'd typically pay for at the average grocery store. But they would be a real treat if you're celebrating a special occasion or just want to put a smile on someone's face who is just starting out on their keto journey!
---