More Meat = Better Health | Read The Carnivore Code With Us!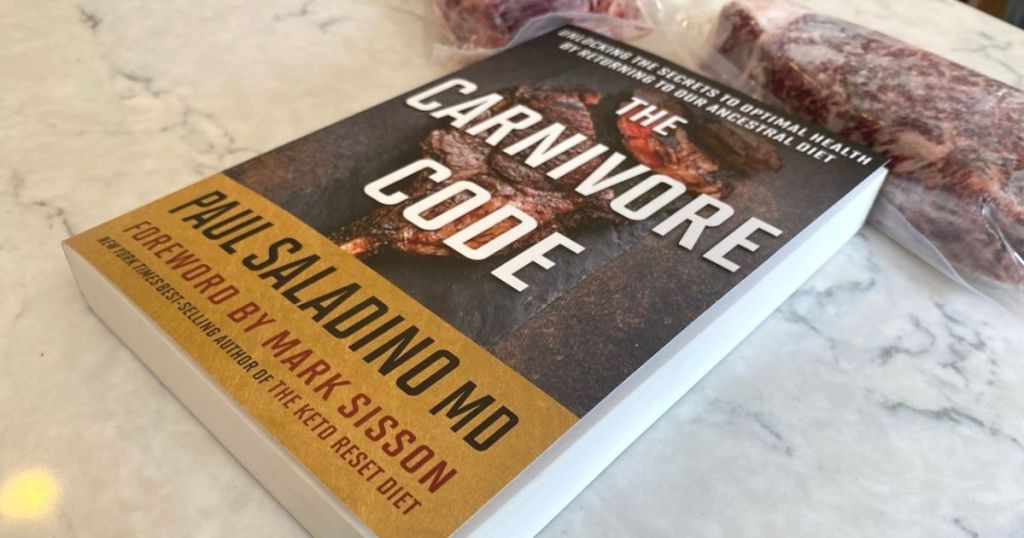 Meat's on the menu and it's the key to optimal health.
We were so excited to start reading The Carnivore Code by Paul Saladino together for our Hip2Keto book club!
Countless individuals have transformed their health by adopting the carnivorous meat-based diet and we're eager to learn all about it in this month's Hip2Keto Book Club selection, so get ready for some jaw-dropping information as we dive into this book!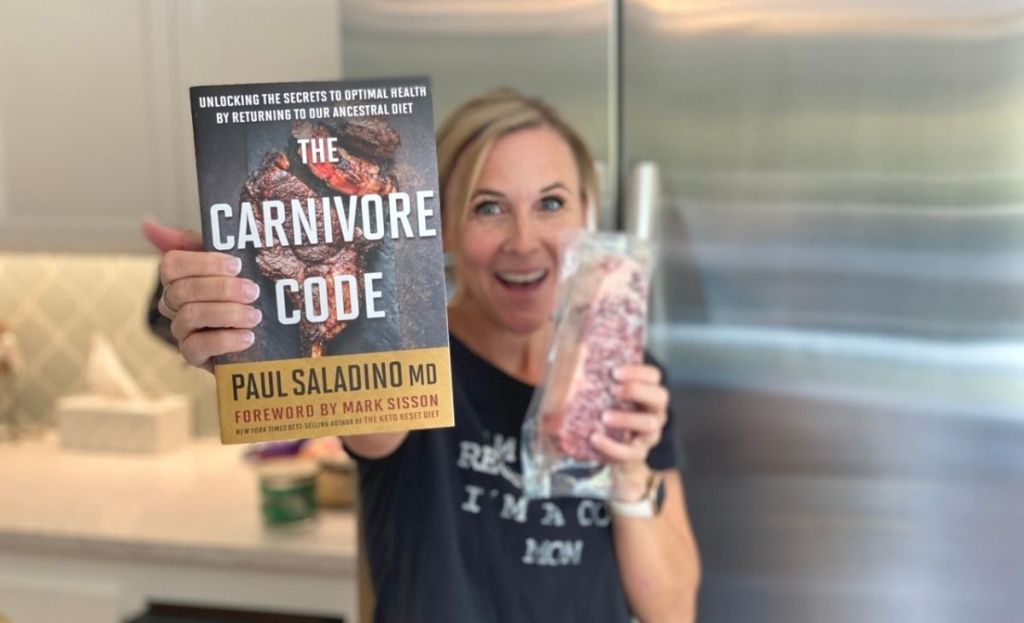 I, myself have recently been embracing more of a carnivore keto diet and I must say, it's pretty appetizing and I don't feel like I'm missing out on a whole lot. I mean, it doesn't get much better than sizzling and savory steaks for lunch and dinner!
Much like The Salt Fix (our August book club selection), The Carnivore Code sets out to uncover the truths about what we've been told are healthy foods.
With science-backed evidence, Dr. Paul Saldino shows us that eating as our ancestors did is one of the best things we can do to achieve and maintain optimal health. If you're all about living your best life, then get your copy of The Carnivore Code from Amazon as a paperback, on Kindle, or as an audiobook with Audible.
Once you have your copy, let us know you've joined us by posting a picture of you and your book on social media with the hashtag #Hip2KetoBookClub so we can share in your excitement!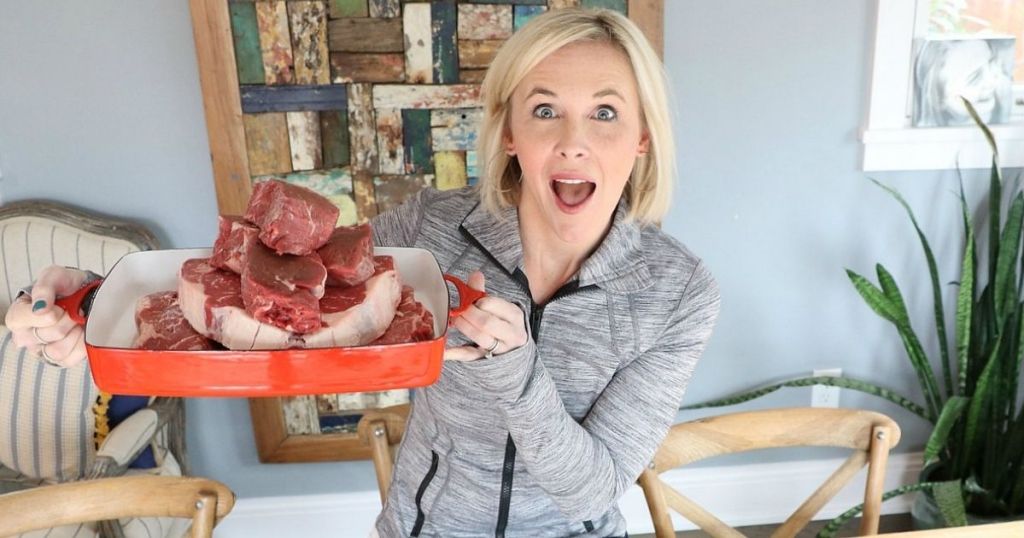 Here's a summary of what you can expect from The Carnivore Code:
After witnessing how western medicine and poor nutrition impact our health and quality of life, Paul Saladino wrote The Carnivore Code with a passion to educate others on the benefits of an ancestral diet consisting of meat, meat, and more meat.
We'll not only get a closer look at what the carnivore diet entails, but we'll also learn more about which foods we should avoid and how they can be harmful to our health. If the thought of a meat-based diet is a little intimidating, fear not—Dr. Saladino gives us a helpful how-to-eat-meat guide with tips, recipes, advice, and nutrition information so you can easily transition into eating a truly ancestral diet.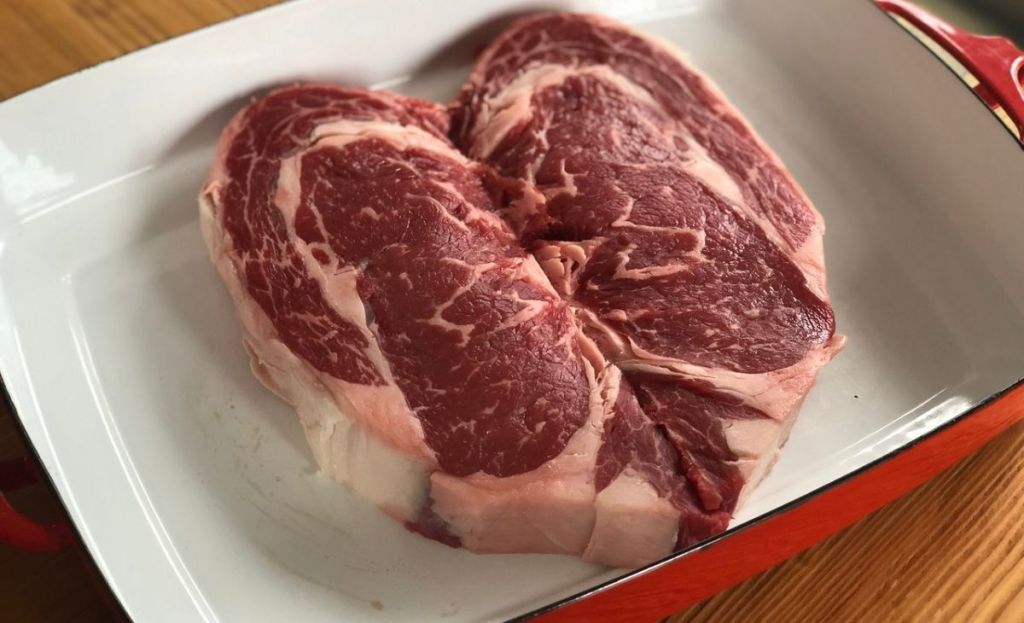 Whether you're currently on a keto diet, a plant-based diet, or no diet at all, this book will likely change the way you view meat and other foods that we've been encouraged to consume for centuries.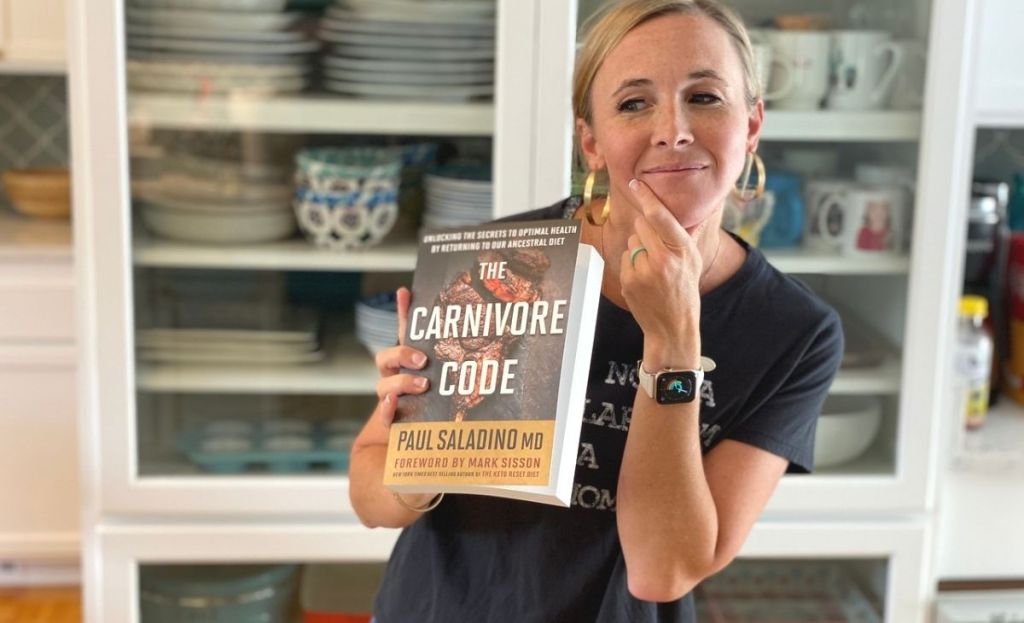 Still not sure if you want to read The Carnivore Code? Here's what a few readers have to say about the book:
"I cannot recommend this book highly enough. Even if you don't go carnivore, this book will amaze and educate you, eliminate your fear of too much protein (the mTOR argument, etc.), and if you still eat plants, help you avoid the ones that are messing you up the most."
---
"I love the way Dr. Saladino writes this book simply – because it really is simple – eat meat and drink water. The science behind this way of eating makes sense and he backs this up with scientific studies. Thank you so much for a wonderful book and for reinforcing my choice to go carnivore."
---
"I've been following Paul Saladino MD from the beginning and anxiously awaiting his new book. I started Carnivore nose to tail about a year ago. I'm leaner, happier and all my nagging health issues have magically gone bye-bye. I was on 3 different blood pressure meds and am down to 1/2 of one and about to be meds free for the first time in 25 years."
---
"The Carnivore Diet he teaches has changed my life. It's eliminated anxiety, depression, and given me back my health. Unlike other authorities in the space, he really takes an explorer's approach and dives into the nuances and details that so many others are not willing to dig into."
---
Since The Carnivore Code is a bit lengthy with over 400 pages, we're extending our book club reading into the month of October so you can take your time and really get into this interesting read.
As we read along, we'll be sharing insightful information about the carnivore diet as well as our biggest takeaways from the chapters. Once we're all done reading, we'll bravely take on a fun carnivore eating challenge together!
---
Ready to start reading?!
If you're as excited as we are to jump into The Carnivore Code, go ahead and start reading! We love hearing your feedback, so don't forget to share your feedback on the book in the comment section of this post, or in our exclusive Hip2Keto Facebook Group.
Let us know what your biggest takeaways are and chat with other Hip2Keto readers about your thoughts!
---
Order your copy of The Carnivore Code today!