Save $3+ With This Keto Ordering Hack at In-N-Out Burger [No Coupon Needed]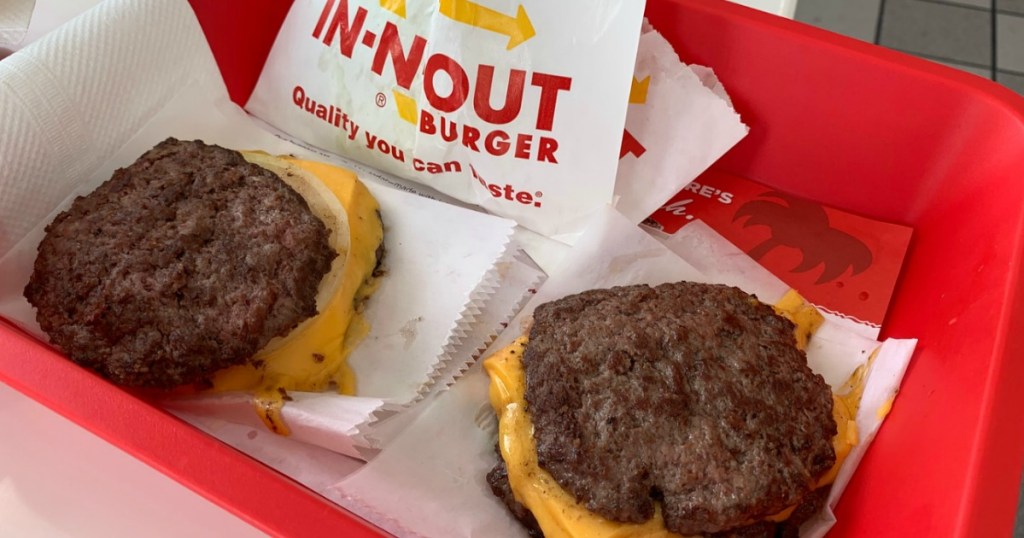 Flying Dutchman for the win!
In-N-Out Burger is a West Coast no-nonsense fast food joint centered around a small (really good) menu. If you're lucky enough to live near one and follow a ketogenic diet, read on to save over $3 with this easy burger hack – no coupon or app needed!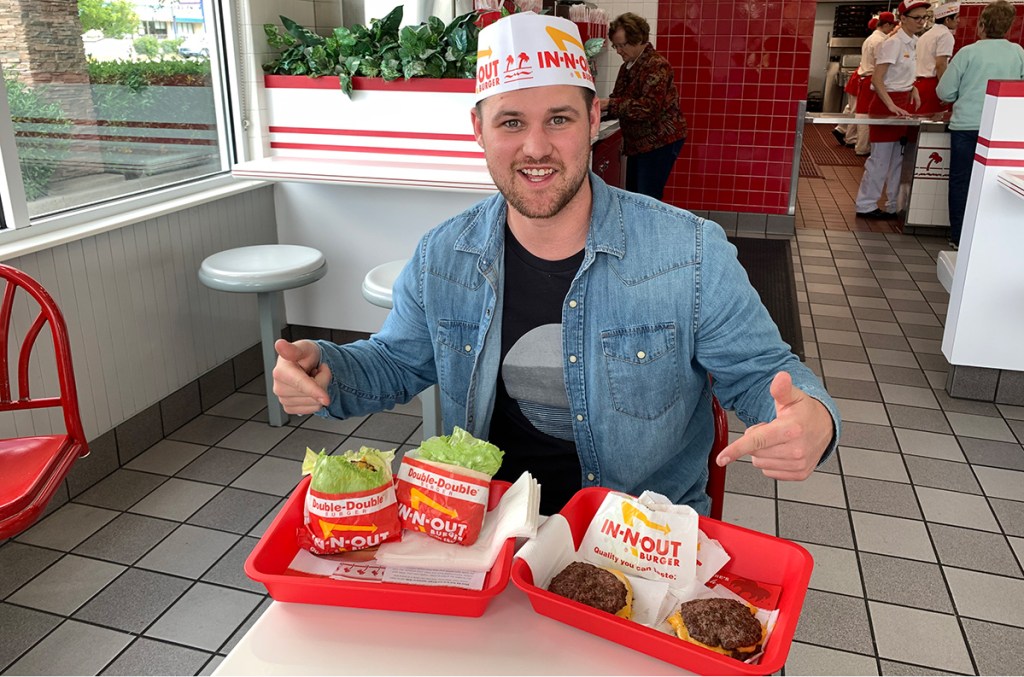 Who discovered this hack? None other than our guy Stetson here at Hip2Keto! I mean, the hat says it all, doesn't it? That must be his keto deals thinking cap! 😉
Two Double Double Burgers vs the Quad Quad
In-N-Out is notorious for its Double Double burger. You can order them "protein-style" (which means it comes in a lettuce wrap, not a bun) in Reno, Nevada for $3.85 each. Note that this price may vary by region.
But, the not-so-secret menu has the doubly protein-packed 4×4 (also known as the Quad Quad) for $6.15.
Two Double Doubles [4 patties]: $7.70
One Quad Quad [4 patties]: $6.15
You save: $1.55
The winner: The Quad Quad
---
The Flying Dutchman Burger vs the Quad Quad
There's also another item not even featured on their not-so-secret menu—the Flying Dutchman. This give-me-my-burger-and-cheese-NOW burger costs $2.30.
What we like about the Dutchman is that it's just 2 meat patties on the outside that act as the "bun", with the cheese on the inside. Stetson added lettuce, tomato, and onion (no additional charge) so this burger – with all the same components as a Double Double – costs quite a bit less than both the Quad Quad and 2 Double Doubles:.
2 Flying Dutchmen [4 patties]: $4.60
1 Quad Quad [4 patties]: $6.15
You save: $1.55
2 Flying Dutchmen [4 patties]: $4.60
2 Double Double[4 patties] : $7.70
You save: $3.10
The winner: The Flying Dutchman
---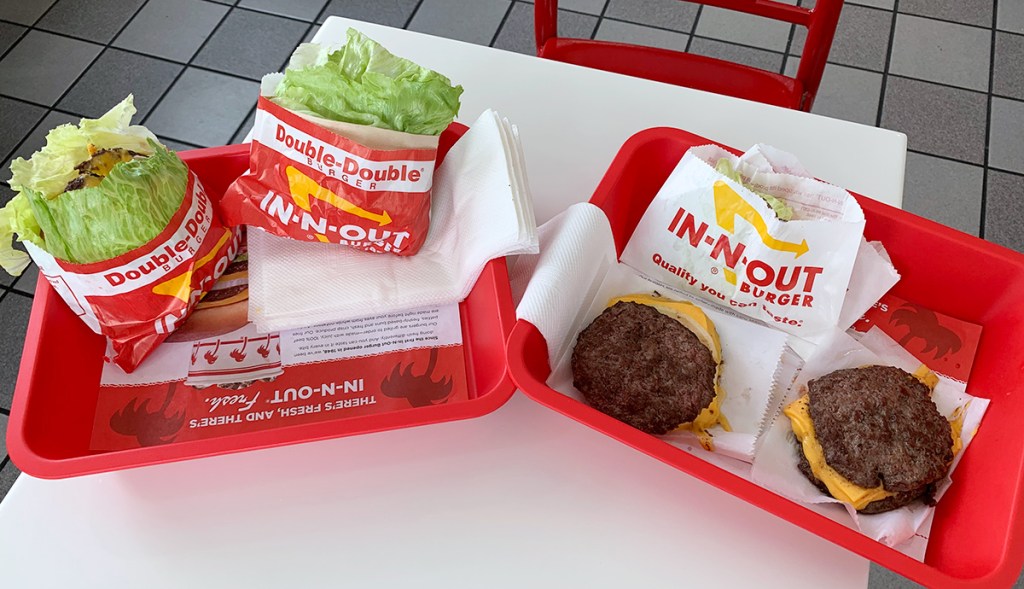 That's quite a bit of food for thought! If your head is spinning, just:
Order a Flying Dutchman and add lettuce, tomato, onion, and mustard (optional) to get the most bang for your burger buck.
Happy eating! 🍔
---
Check out more ways to save when dining out keto!