How to Make Your Strawberries Last Longer
Want to know the secret to longer-lasting strawberries?
If you're eating low carb and wish you could make strawberries last longer, this post is for you! A cup of strawberries is about 7.2g of net carbs, which makes them a healthy lower-carbohydrate treat. Still, if you're tired of wasting money on berries that go into the trash too quickly, listen up!
Try soaking them in vinegar!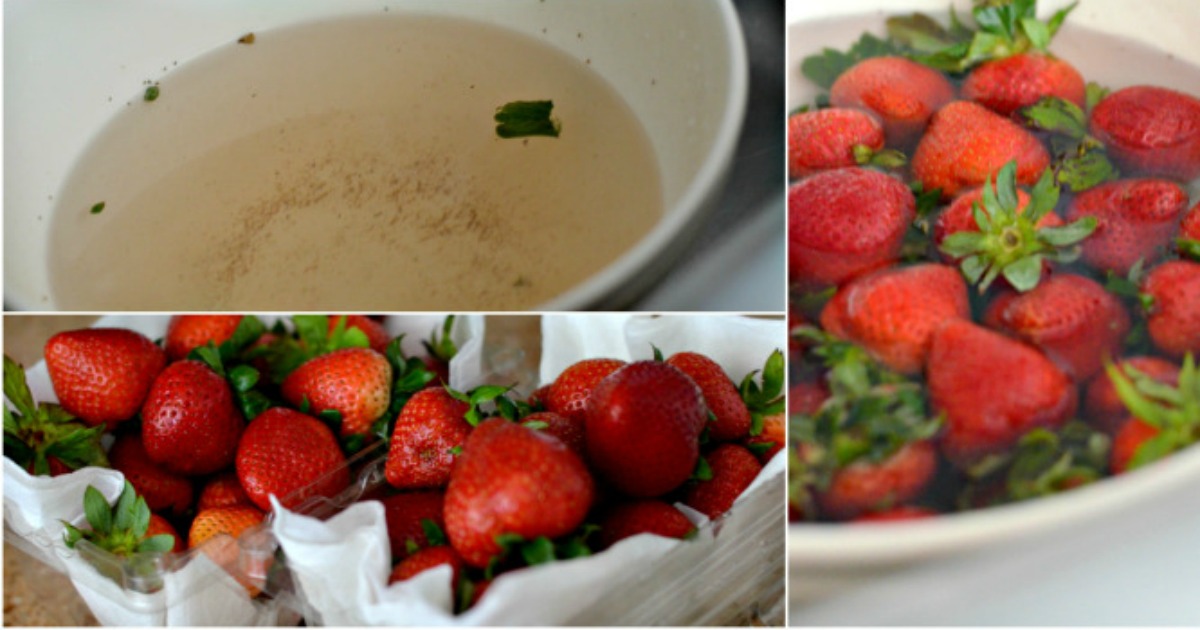 How to soak your strawberries in vinegar to make them last longer:
Use a large bowl to make a diluted vinegar wash of 1 part white vinegar to 5 parts water. Soak your berries in the solution for a few minutes. The vinegar will remove the bacteria and mold spores which typically causes the fruit to go bad so quickly. In fact, see the photo above of what the water looks like after you rinse the strawberries. Yikes!
Dry your berries thoroughly!
Place strawberries in a salad spinner on top of a couple of paper towels and carefully dry them or let air dry in a colander. After drying, store your berries in the fridge on top of a paper towel.
Do the strawberries taste like vinegar?
No, they don't! I promise!
Although I haven't personally tried this method with other berries, I hear it works for raspberries and blackberries too!
---