These Keto Zucchini Enchiladas Are Yummy & Surprisingly Easy to Make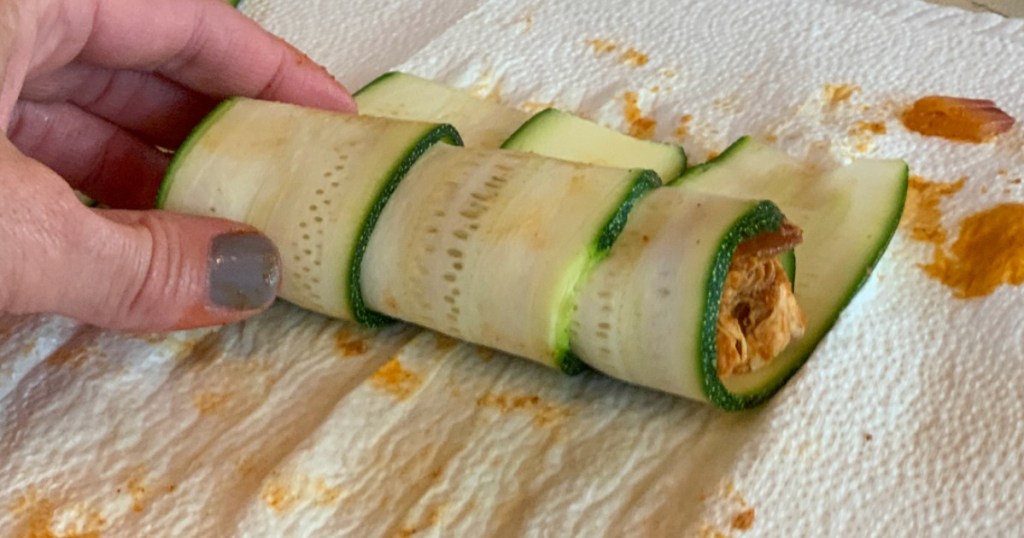 Is there anything zucchini can't do? I recently used it to make keto enchiladas
When I first heard of zucchini as noodles, I was skeptical, until I realized how well they work in many pasta dishes. But using zucchini as an enchilada shell?! This idea seemed a bit out there. Nonetheless, I wanted to make a yummy keto dinner for my family and extended family while on vacation, so I tackled this keto zucchini shell enchiladas recipe from Delish head-on.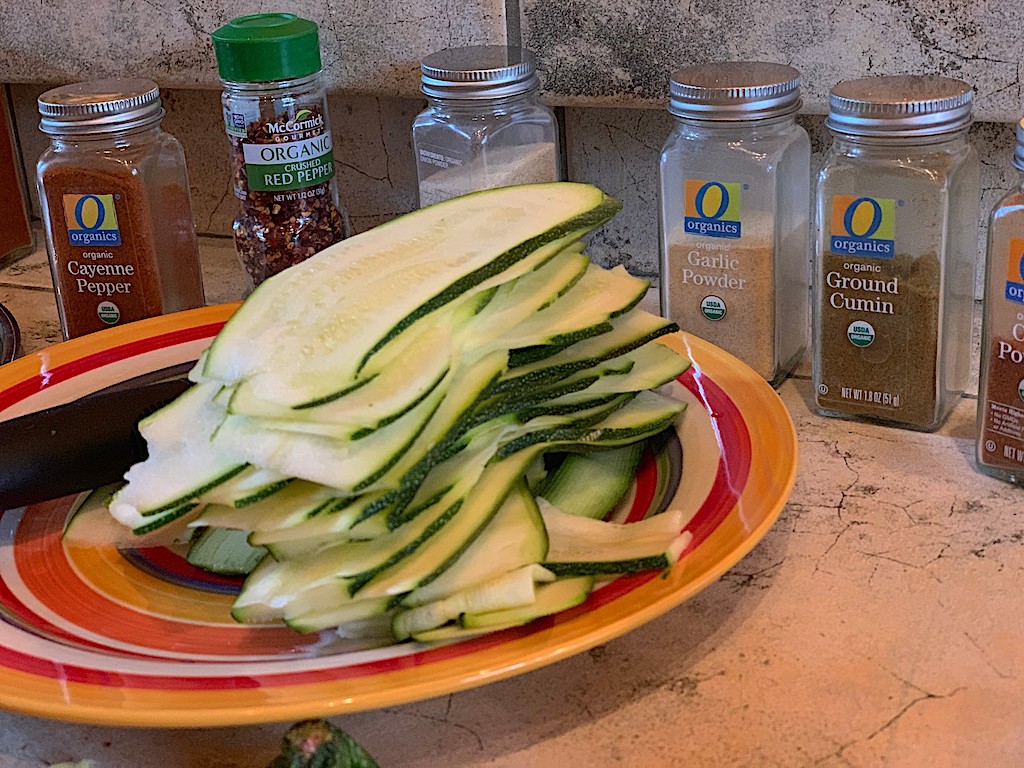 First, I sliced up the zucchini into long, flat strips. Since I made this dish while on vacation, I didn't have the usual access to my kitchen tools and gadgets, so I improvised and used a cheese planer that surprisingly worked better than expected once I got the hang of it.
The original recipe recommends a Y-shaped peeler, and I bet a mandoline would do the trick, too!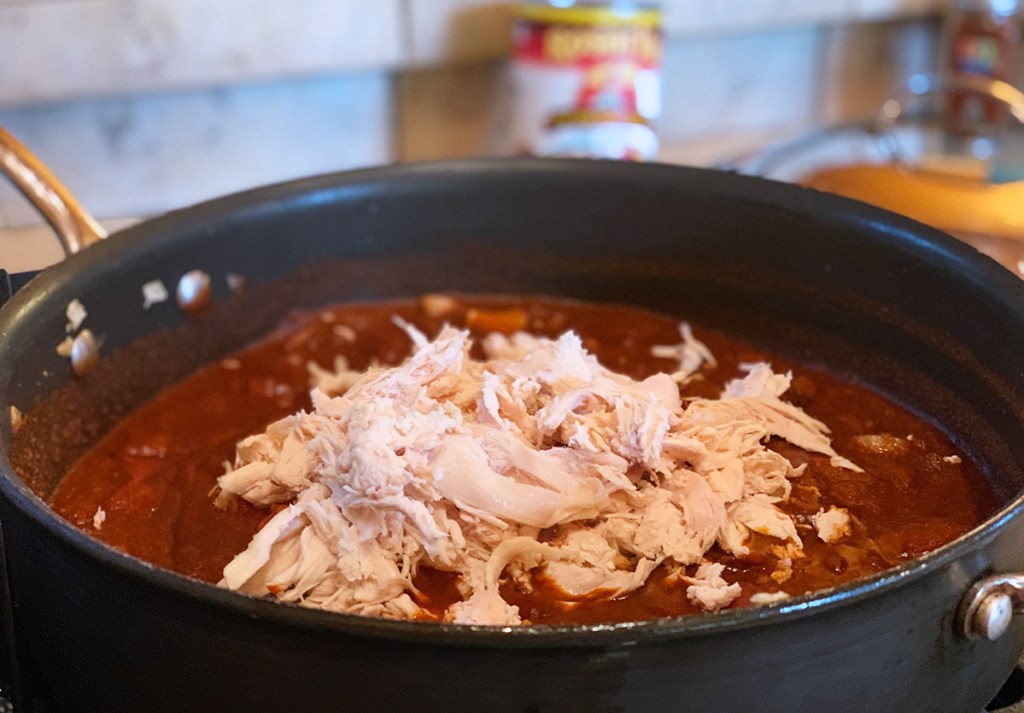 The filling is basically just some sautéed onion with spices, chicken, and enchilada sauce. I love using pre-cooked rotisserie chicken to make preparing meals even easier and faster. After shredding, I added the chicken to a pan with the onions and sauce while stirring everything together.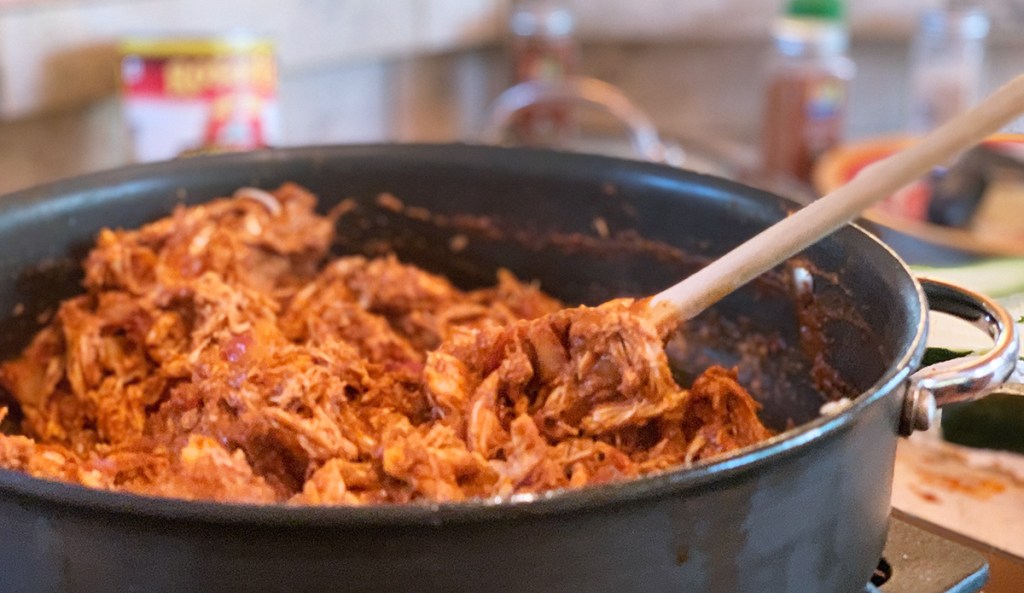 The original recipe didn't specify which brand of enchilada sauce to use, but I personally recommend using Rosarita Enchilada Sauce. It's one of our go-to ingredients and I'll usually spice it up a little with some salt, cumin, chili powder. 🌶️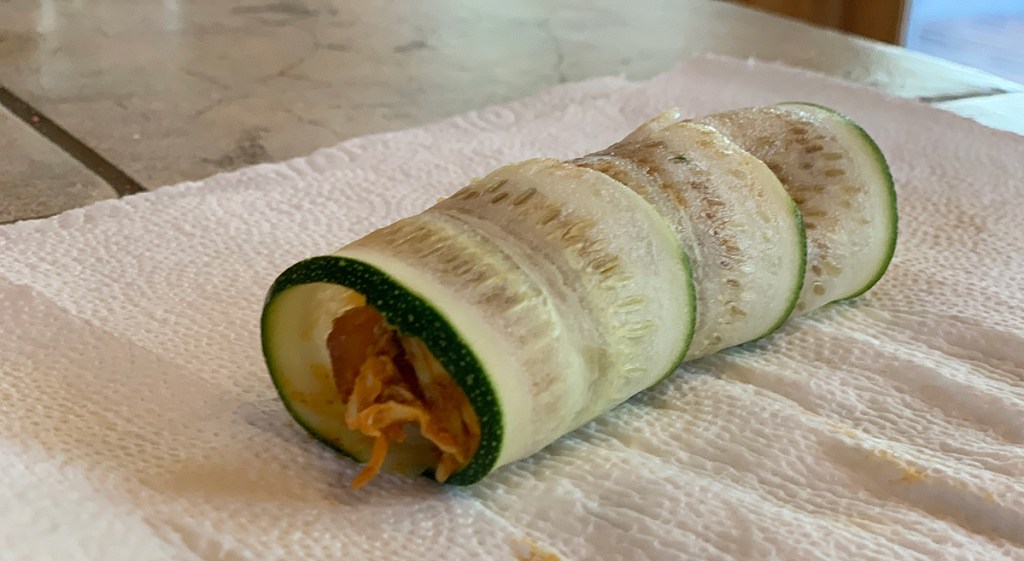 I rolled up the chicken in the zucchini strips over some paper towels (to absorb a bit of the moisture from the vegetable). Depending on how much chicken filling is stuffed into the rolls, it can get a little messy, but it all goes into the same contained casserole dish, so load 'em up!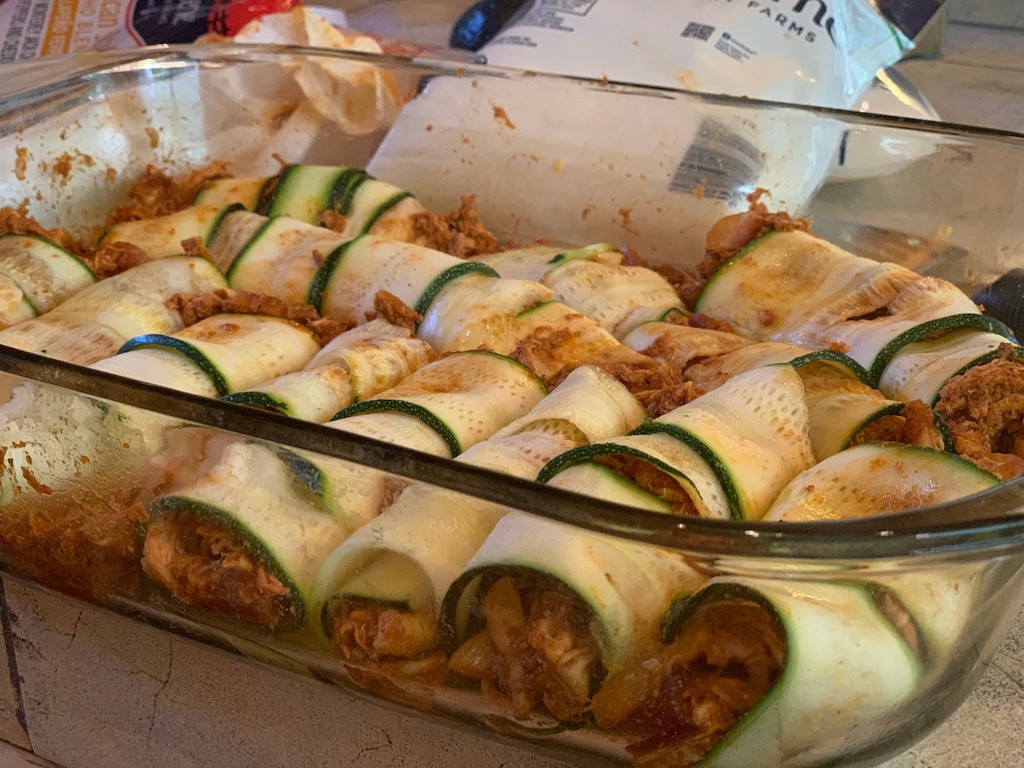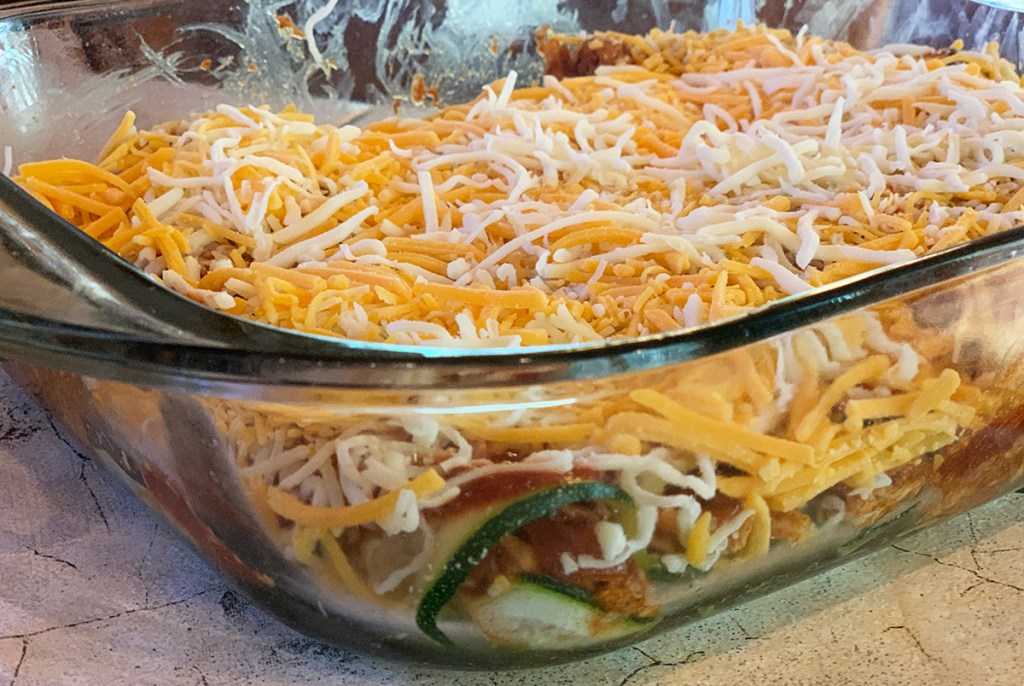 After generously covering the rolls with cheese and baking for 20 minutes, I was shocked at how well the dish came together. It's as if the zucchini took on all the flavors from the spices and enchilada sauce. Even the texture resembled eating an actual tortilla. 😱
These tasty zucchini enchiladas were a huge hit for my family! We topped them with lots of sour cream and guac! YUM!
It's a hearty keto dish I can get on the table in under an hour. I definitely will be making these again!
---
Zucchini lovers — try our Bacon Cacio e Pepe made with zoodles!