Erica Made Keto Chicken Cordon Bleu & Here's What She Thought [+ How-To Video]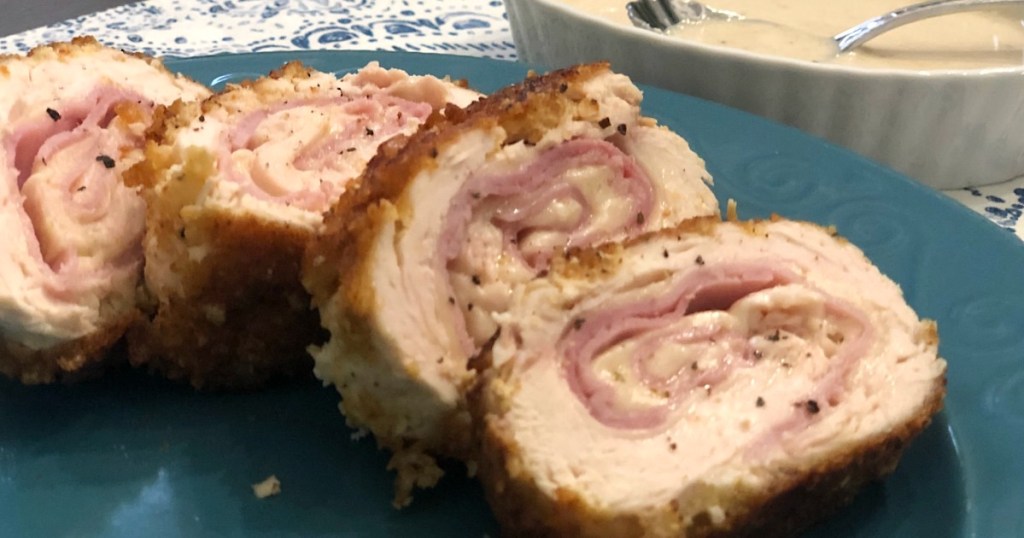 Erica, our try-any-recipe-once gal at Hip2Keto, took her weeknight dinner up a notch. Maybe even two notches! She tried her hand at a classic low-carb Chicken Cordon Bleu after coming across the recipe on Peace Love and Low Carb. What's more, she even put this how-to video together for you!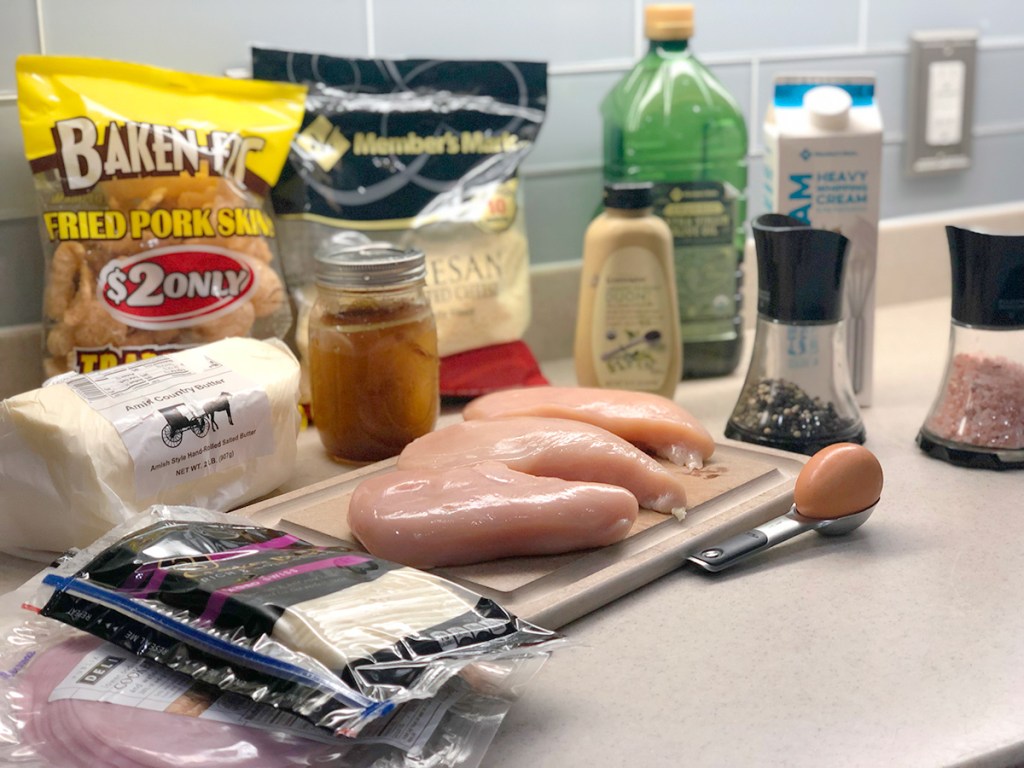 Chicken Cordon Bleu doesn't have to be typecast to just fancy French restaurants, and this recipe proves it! It's a bit more hands-on than, say, a weeknight casserole, but it comes together with some pretty standard ingredients (chicken, ham, cheese…). What sets the flavor apart, though, is the pork rind crust. 😋 Check out how to make it below!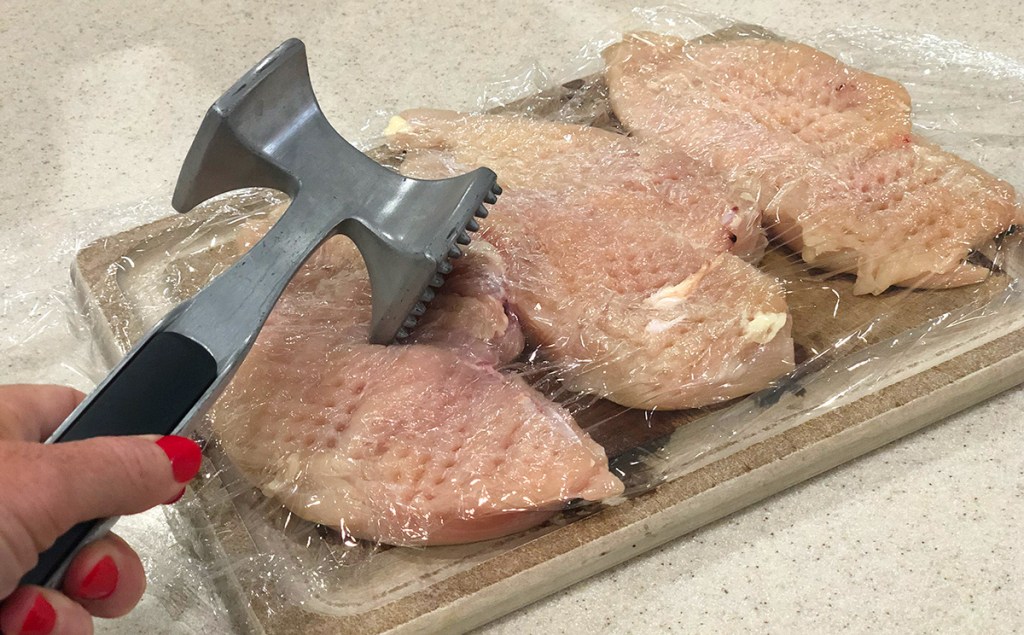 Start by pounding out your chicken breast with a tenderizer. The plastic wrap layer helps prevent the chicken from sticking to the mallet.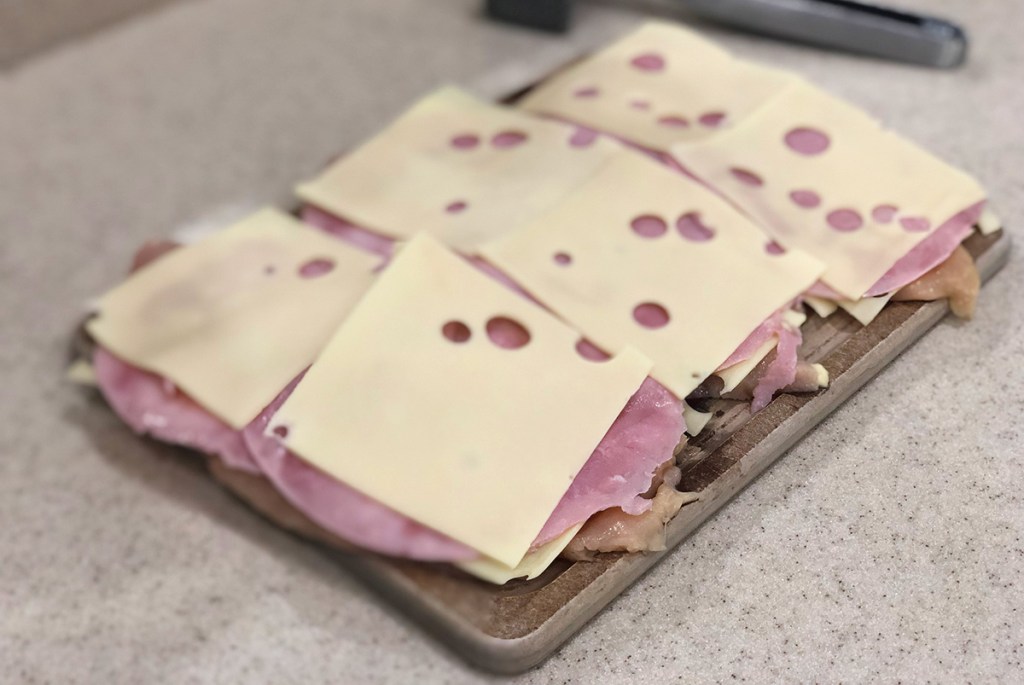 Place layers of Swiss cheese, ham, and another layer of Swiss cheese on top of the flattened chicken.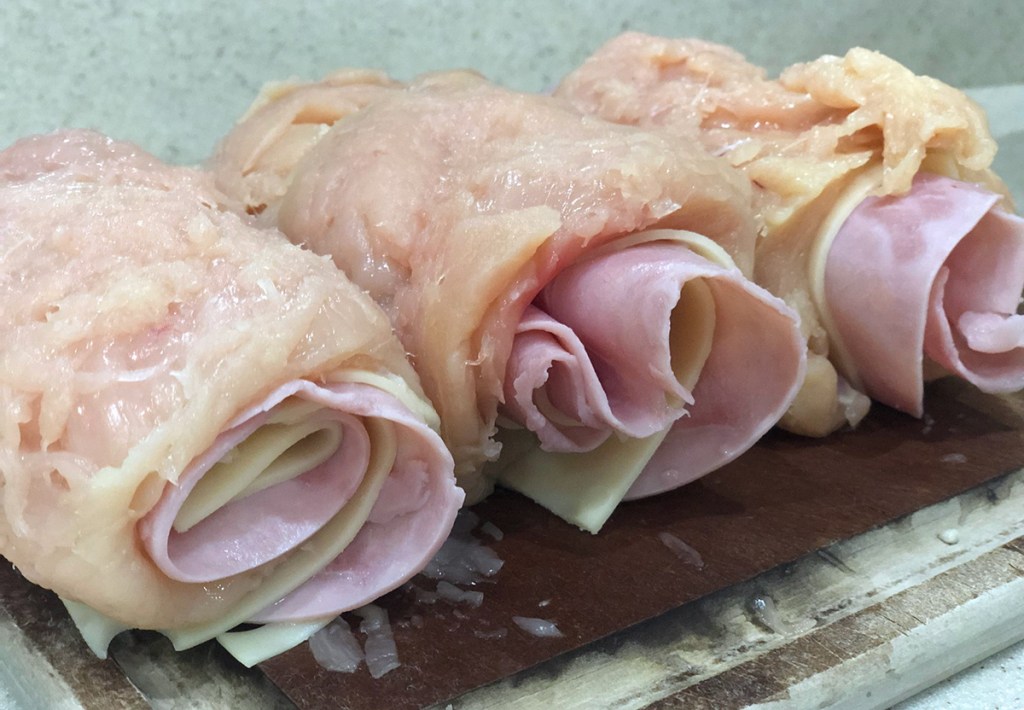 Roll up the layers nice and tight, and refrigerate the rolls for an hour.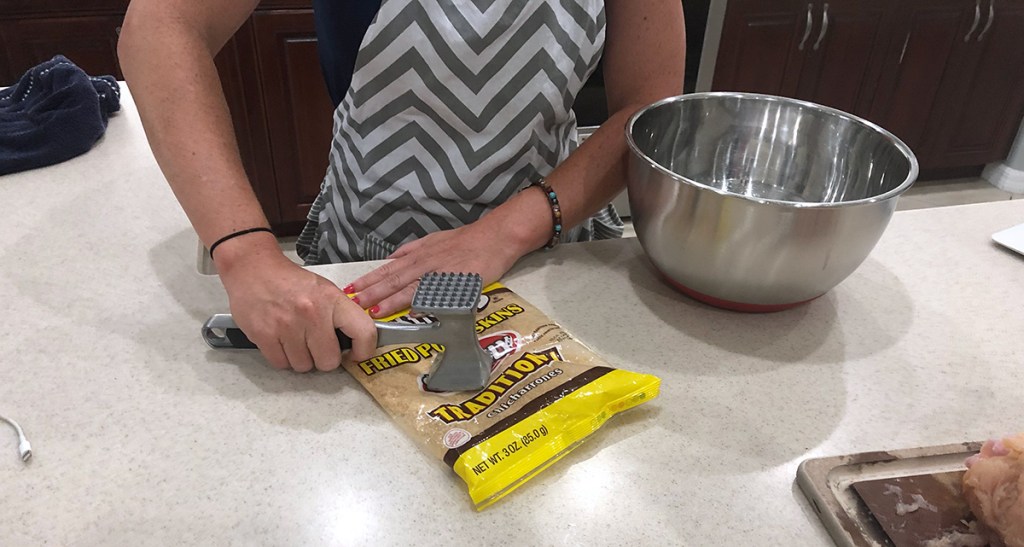 Using a mallet or a rolling pin, carefully crush up a bag of pork rinds to use as the coating when frying the chicken.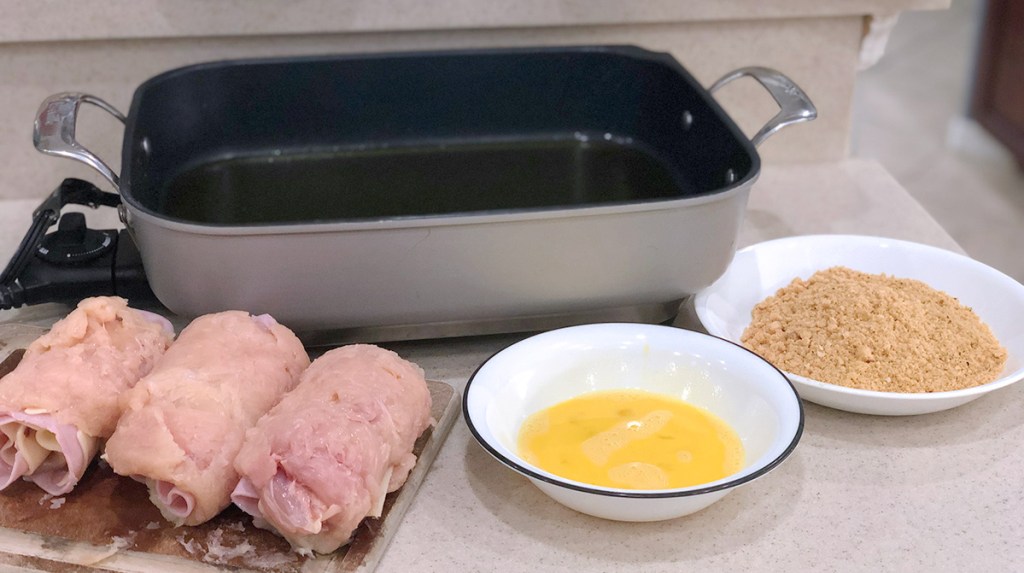 Dip the chicken rolls in an egg wash for an even coating. Then roll in a dish of the crushed pork rinds.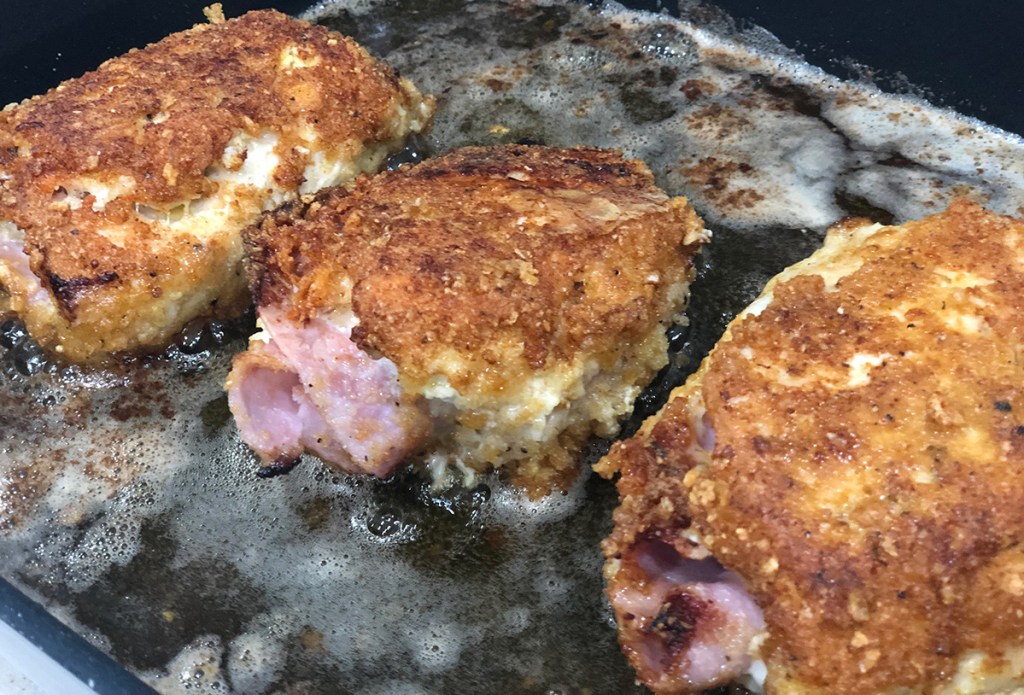 Fry the chicken on each side until cooked all the way through. The recipe stated 5 minutes on each side, but Erica found she needed to double the frying time to ensure the poultry was fully cooked.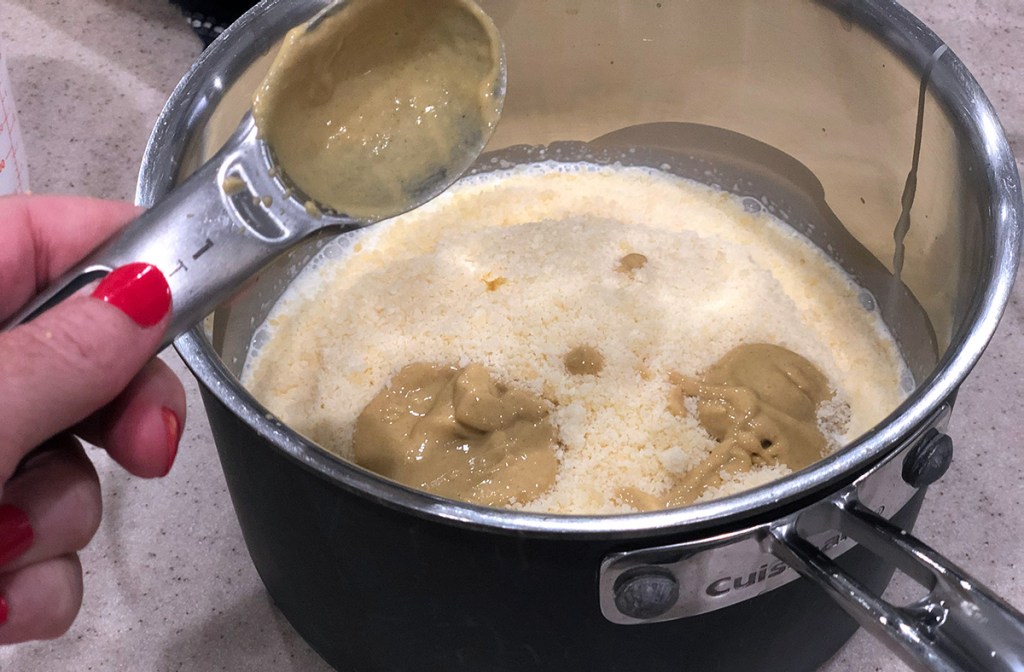 This dish also called for a yummy serving sauce which comes together by simmering all the ingredients until the sauce has thickened.
Slice the chicken, and layer out the pinwheeled slices to show off the layers of chicken, cheese, and ham. Finish by pouring over the creamy sauce and voila, an elevated meal that'll make you think it came from the kitchen of a French chef!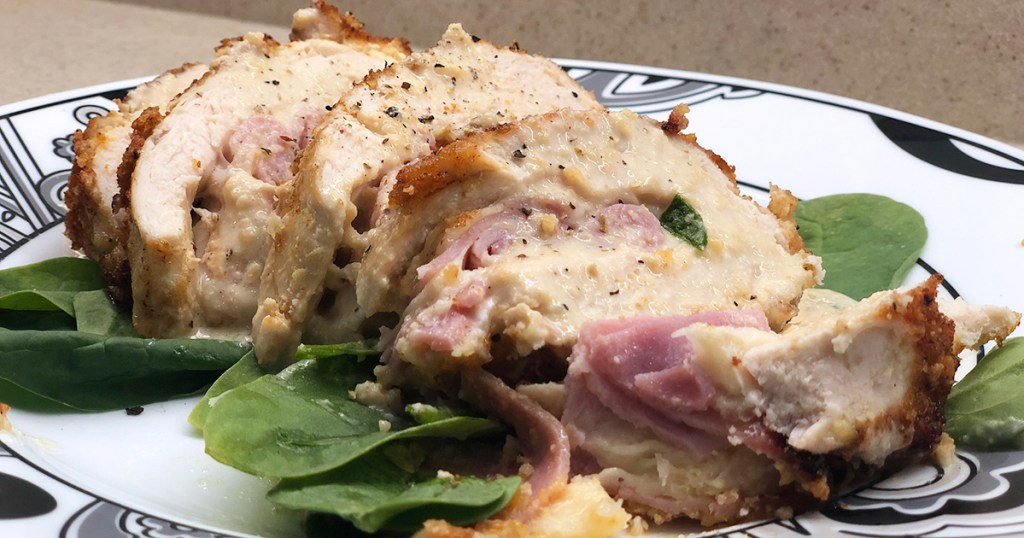 This was really good! Like… REALLY GOOD! I recommend it being more of a weekend type meal, as it does take a little longer than I'd want to spend in the kitchen during the week, but boy, was it worth it.

Don't skip out on the sauce, it's the best part!

Who knew you could have fried chicken on Keto. This literally tastes like typical fried food, and it was nothing but pork rinds! Definitely a recipe worth trying for sure! –Erica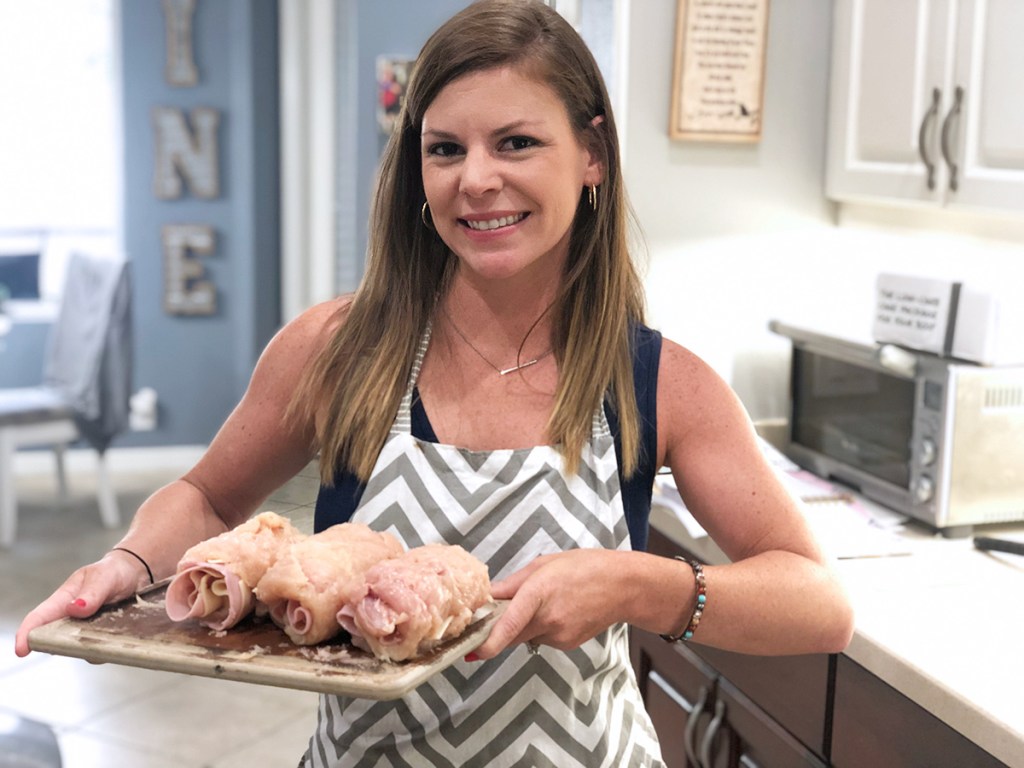 Try the recipe out for yourself and let us know what you think!
---
Like to dine out? Try Olive Garden's new Zoodles dish!