Keto Dining Guide: What Should I Order at Sonic?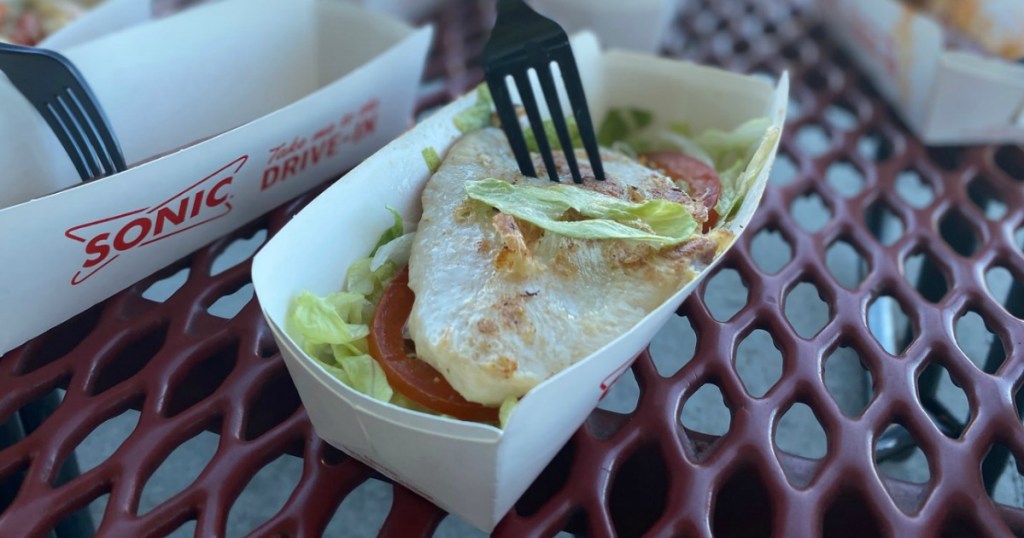 Wanna stay keto while you're eating fast food on the go?
You don't always have time for a sit-down lunch inside a restaurant, so we checked out Sonic Drive-In to see how we could enjoy their menu options while keeping them keto. We came up with a pretty good list of popular items and how to make them low-carb by just removing some of the ingredients and components.
Eating keto at Sonic has never been easier!
While we don't have the exact nutritional info on these customized orders, these modifications make these original carb-heavy orders as close to keto-friendly as they can be.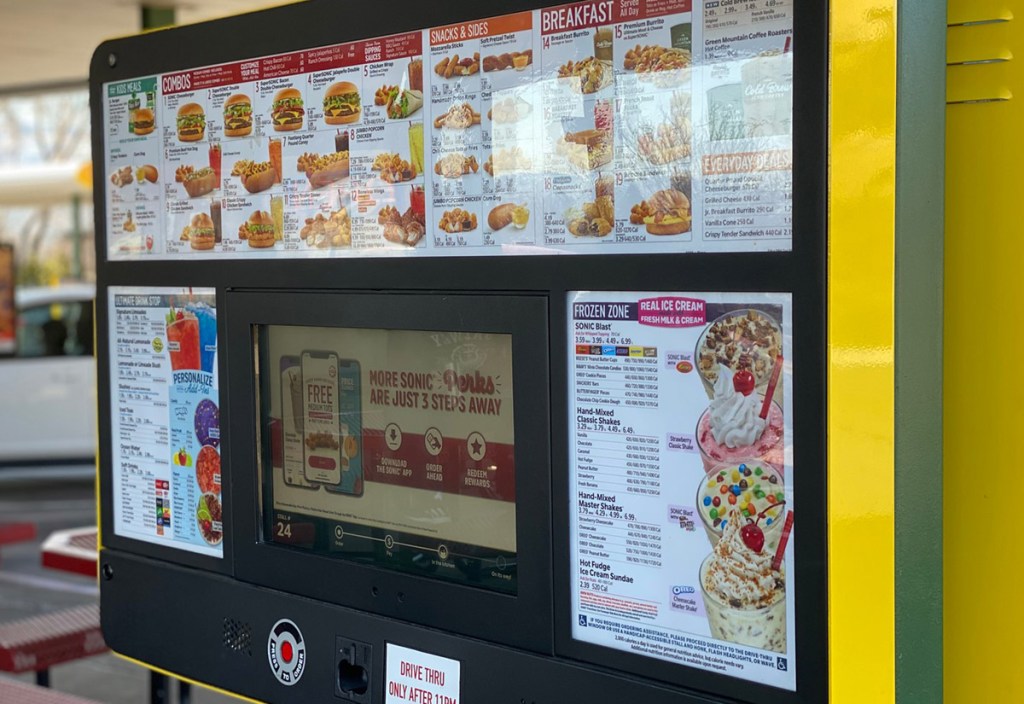 The basics of successful keto ordering at Sonic:
Avoid fries, tots, bread, buns, and tortillas.
When in doubt, leave it out.
Breakfast is served all day, so don't be afraid to keep it simple with bacon and eggs.
For drinks, stick with water, unsweetened iced tea, coffee, Diet Limeaid, Diet Coke, Coke Zero Sugar or Diet Dr. Pepper.
Here's how to order keto at Sonic: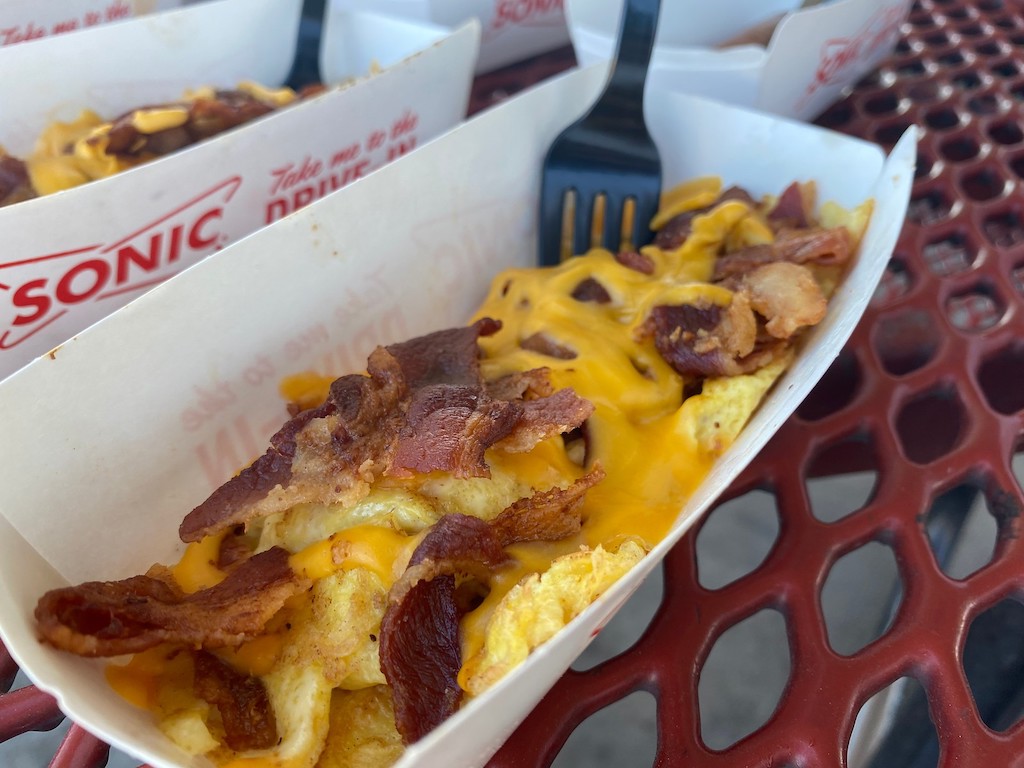 Bacon Breakfast Burrito
Skip the tortilla and ask for this burrito filled with bacon, cheese, and eggs to be served in a bowl. Not a fan of bacon? You can also order this burrito with sausage or ask for grilled chicken!
---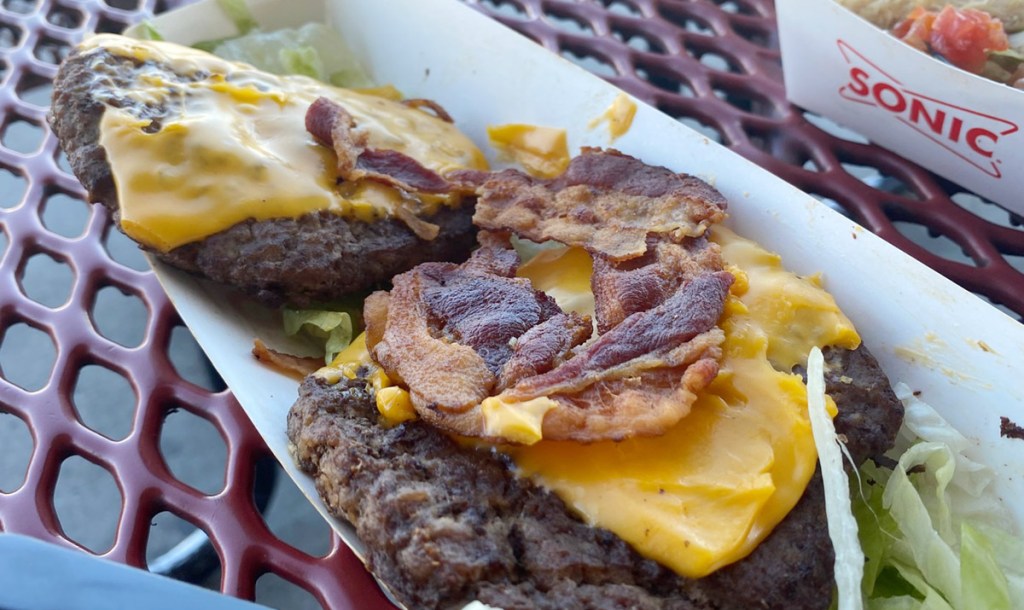 Sonic Bacon Double Cheeseburger
Order this delicious burger with no bun and no ketchup to keep it low carb. Feel free to add pickles and mustard for extra flavor. Yum!

---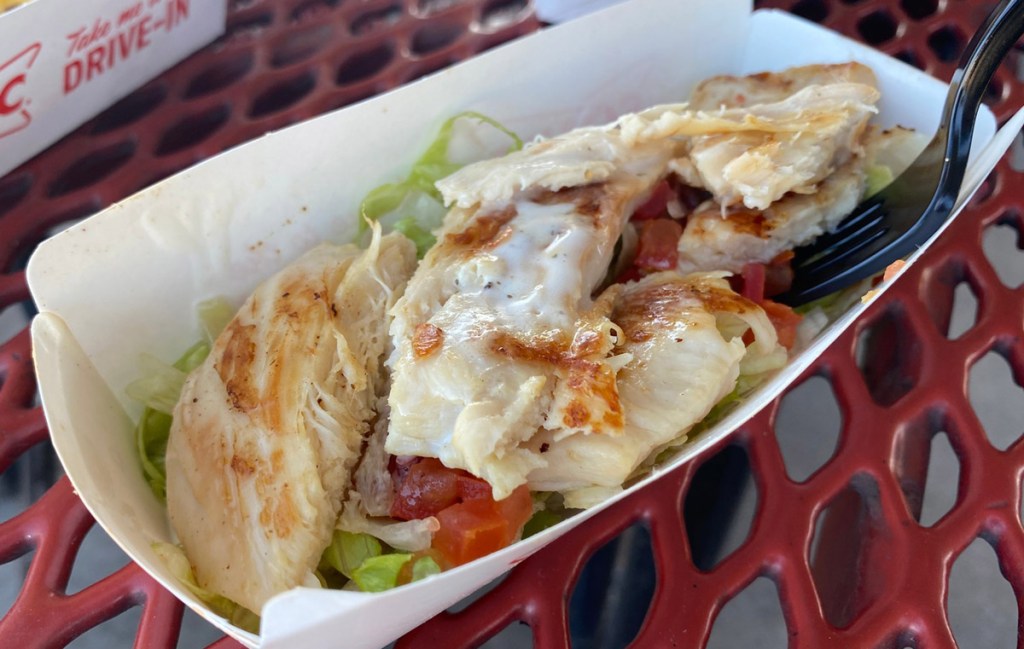 Chicken Wrap
Order this with grilled chicken, hold the tortilla, and ask for it to be served in a bowl. It's like having a salad at Sonic with the chicken, lettuce, tomatoes and ranch dressing (even though oddly enough their menu doesn't have one).
---
Classic Grilled Chicken Sandwich
Ask for no bun and this sandwich is as good as keto-fied! It includes grilled chicken, lettuce, and tomato. This is basically the same thing as the Chicken Wrap with a larger portion of chicken but without the ranch dressing.
---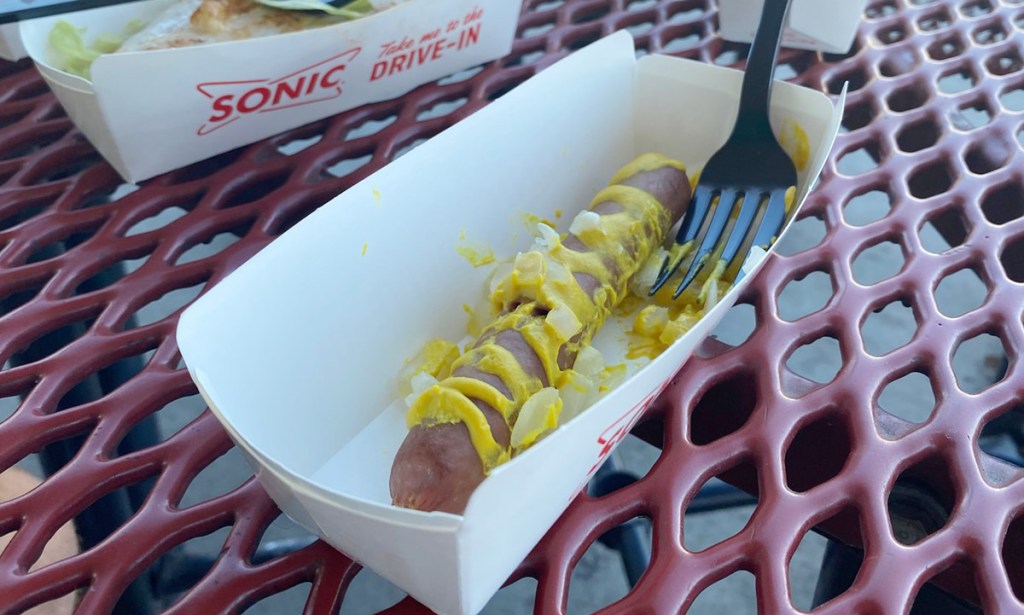 All American Hot Dog
Order the All American Hot Dog and ask for no bun, no relish, and no ketchup and you'll be left with onions and mustard – now that's a hot dog with a kick! Or, you could just keep it simple and order a plain hot dog.
---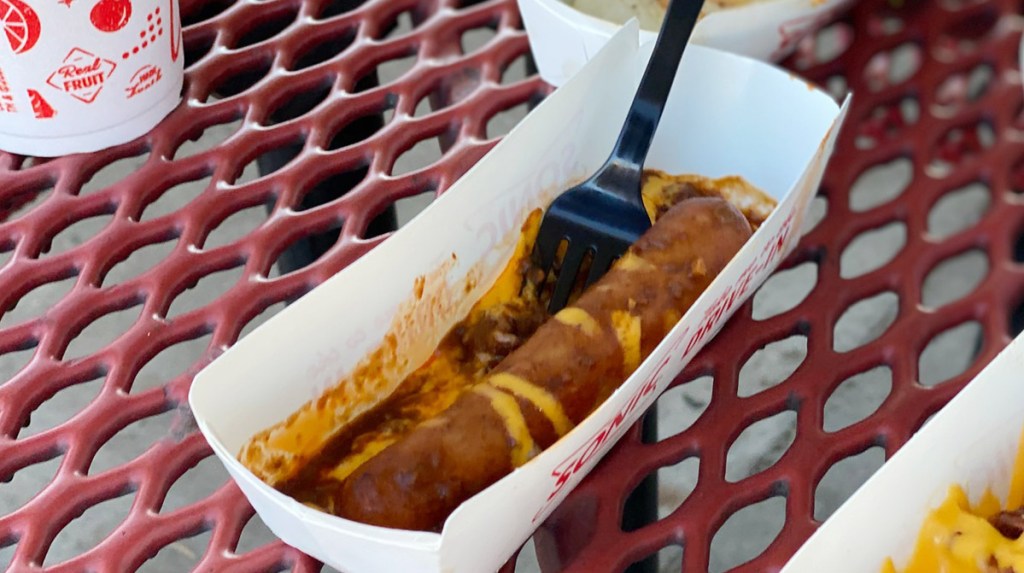 Chili Cheese Coney
The Chili Cheese Coney is just as delicious when you leave off the bun! The chili comes in with just 2 net carbs per data found on My Fitness Pal, but you may want to calculate your own macros to be sure.
---
Diet Limeade
While the majority of Sonic's Shakes and Slushes are filled with sugar, you can order the Diet Limeade without feeling guilty, as it clocks in with just 1g of carbs. Sonic also has sugar-free cherry syrup that can be added in, all of Sonic's syrups are made with Splenda.
---
As you can see, with a little due diligence, you can enjoy meals out wherever your adventures take you! Enjoy!