How to Order Applebee's Loaded Fajitas Keto Style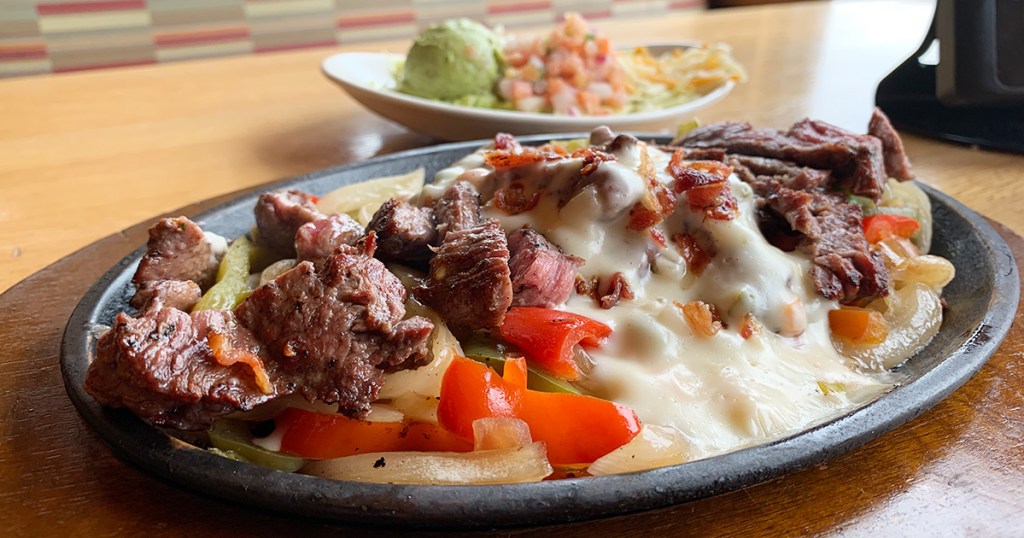 Update: As of March 2021 Applebee's has sadly removed the loaded fajitas from their menu. 😩Be sure to check out our other keto dining guides for helpful tips on how to keep it low carb on the go at other popular restaurants!
---
Applebee's recently announced some new menu items including their Loaded Fajitas, and we just had to try our hand at keto-fying the dish.
The original (read: high-carb) order serves up a heaping pile of rice (a big nope for low-carb), flour torillas (boo!), and sauteed peppers & onions with your choice of sirloin steak, chicken, or shrimp. Most notable is the heavy queso pour and bacon bits, along with a plate of shredded cheese, guacamole, pico de gallo, lettuce, and sour cream.
Our resident taste tester Stetson confirmed that this dish is actually delicious when modified for keto!

How to order keto Loaded Fajitas at Applebee's:
Ask for an order of Loaded Fajitas and choose steak, chicken, or shrimp as your protein.
Substitute rice for extra lettuce and ask for no tortillas with your order.
Boom—Keto Load Fajitas! 🔥
While we can't find the exact nutritional value for the dish without the rice (or tortillas), the difference between the smothered (which includes the queso and bacon bits) and unsmothered platters on their nutritional guide is 3-4g carbs. That means the cheese sauce is relatively low-carb. Score!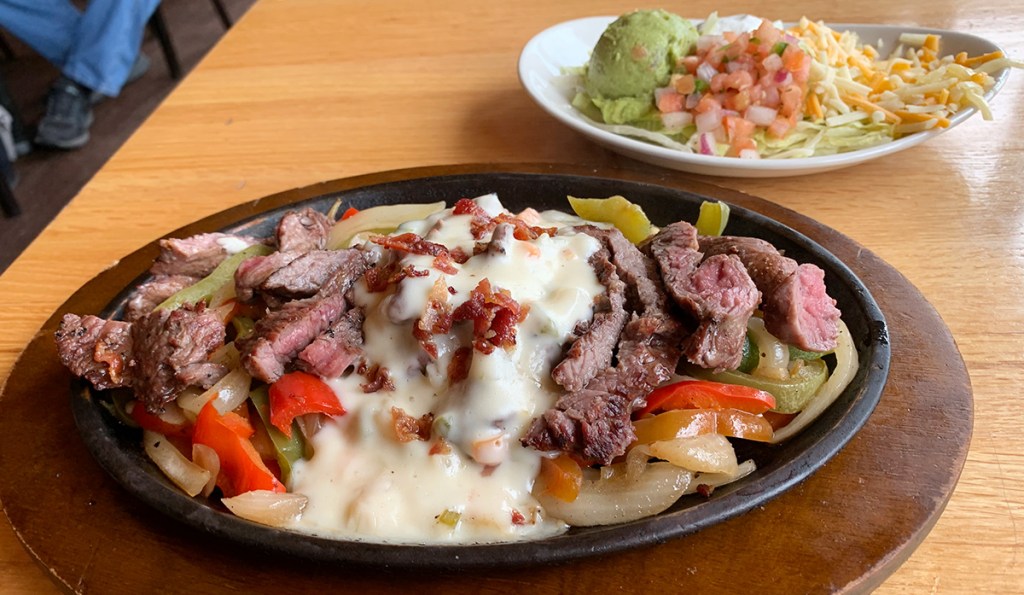 Stetson was really impressed, not only with the yumminess of this new Applebee's Loaded Fajitas dish but by the portion size as well. It's a lot of food to keep you full all day long!
Try it out for yourself using our keto ordering guidelines, and enjoy all the cheesy, bacon-y, meaty goodness!
---
More tips for eating keto while dining out.