How to Freeze Pancakes – Easy Meal Prep Idea (+ Our Best Keto Pancake Recipe)
Wondering how to freeze pancakes? Follow our instructions!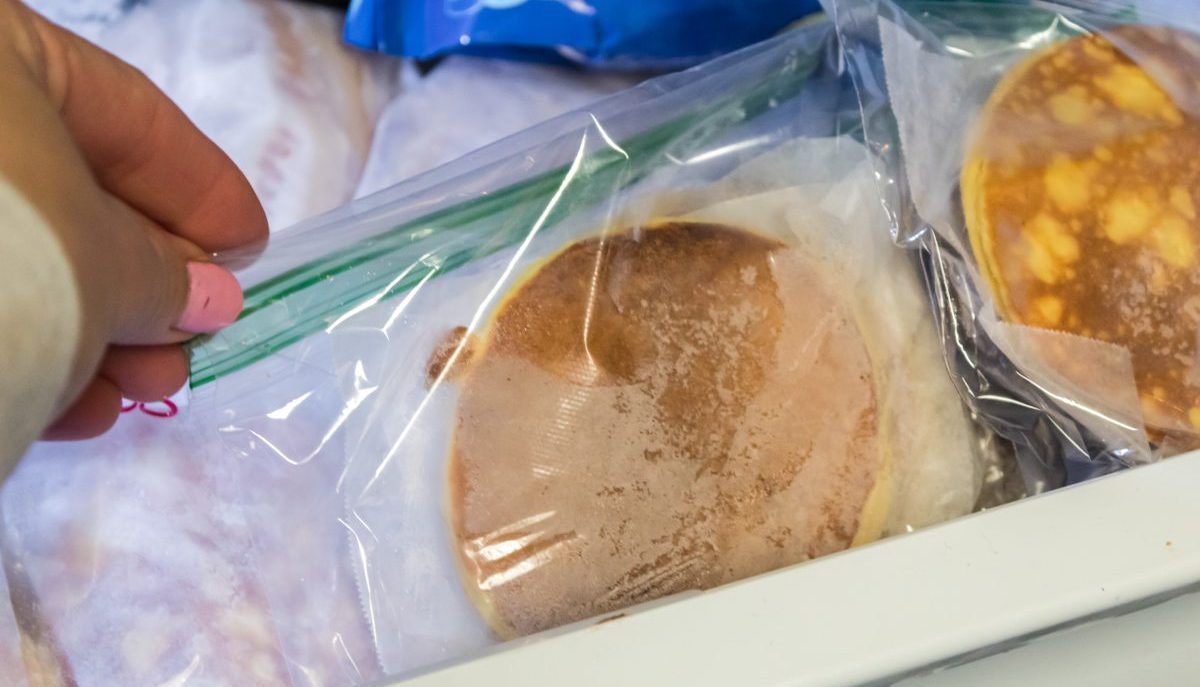 Can you freeze pancakes? You bet! 🥞

Do you enjoy keto pancakes, but not the process of making them from scratch in the morning for breakfast? Well, today's your lucky day! We're sharing how to freeze pancakes. This meal prep idea is super simple. Follow our recipe to make a large batch of pancakes to freeze for future use! We're even sharing our directions for how to reheat pancakes for when you're ready to eat.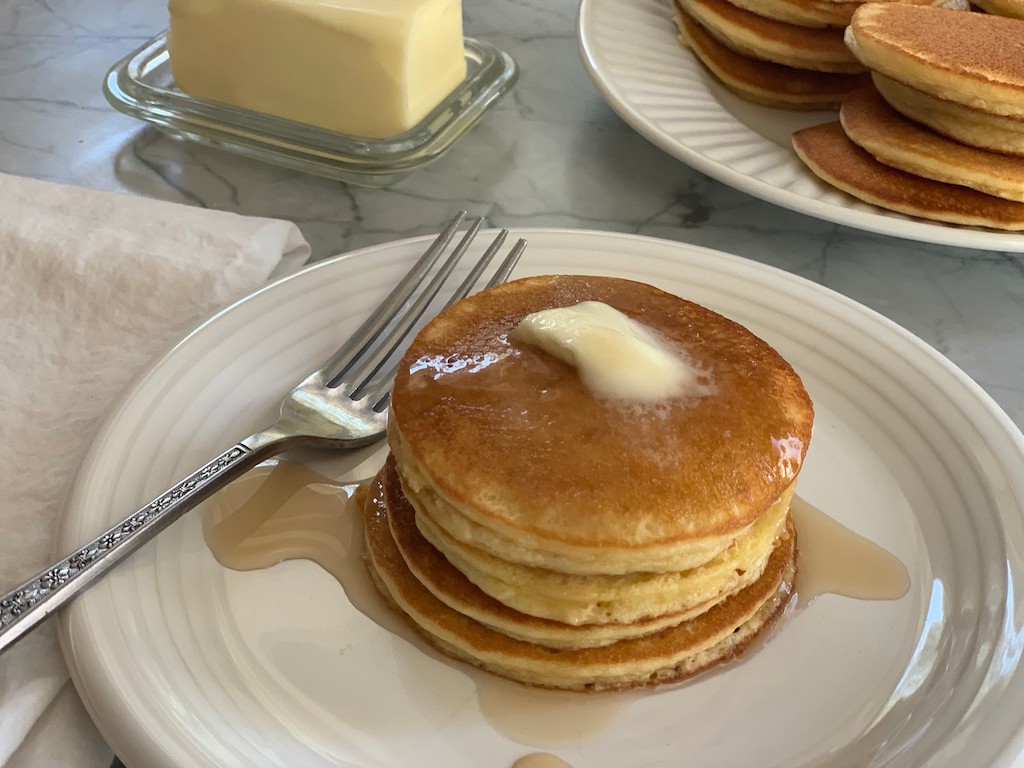 One reason to try freezing your pancakes is that this easy meal is good for more than just the morning. In fact, we love eating breakfast for dinner and already having pancakes on hand saves time. Sometimes after a long day, it just hits the spot to have some eggs, bacon, and of course, keto pancakes. 😋 It's such a simple, yummy, and quick keto dinner idea!
Items you'll need for this keto meal prep idea: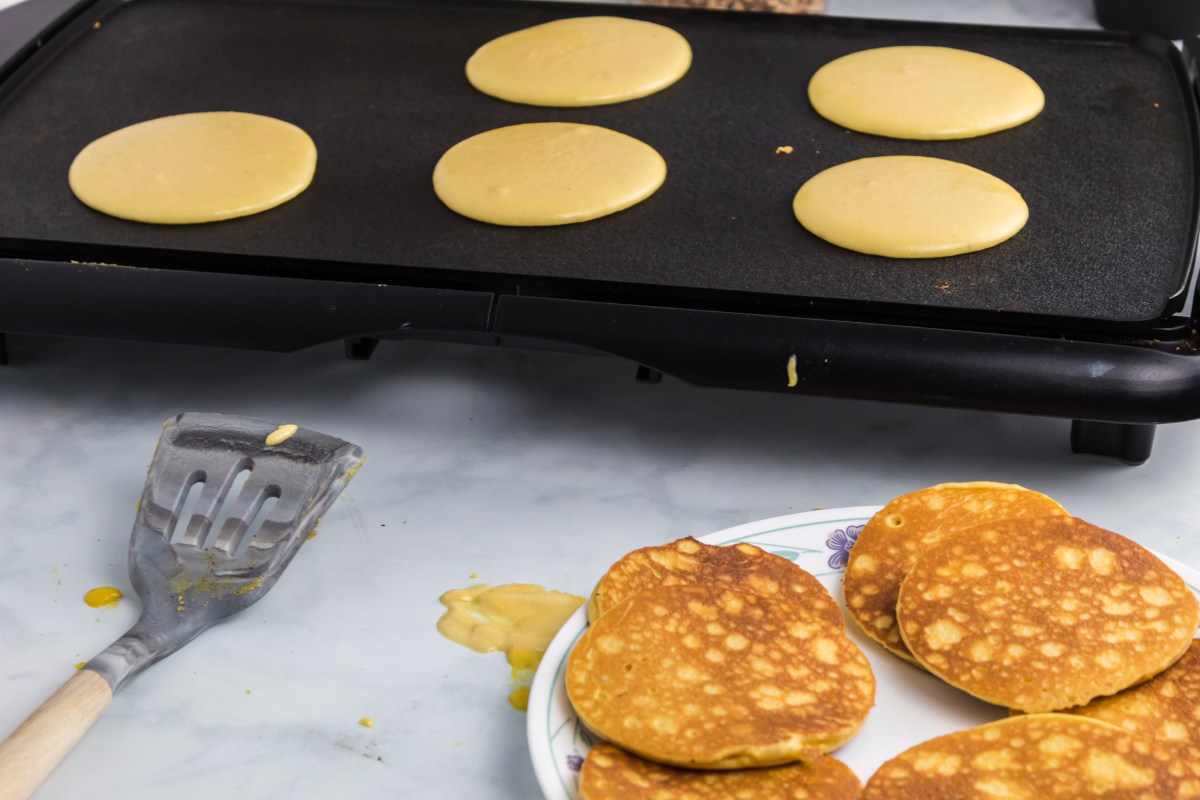 Directions on how to freeze pancakes:
1. First, you will need to make at least a double batch of our famous keto pancakes!
If you haven't made these pancakes yet, you are missing out! Not only are they super easy to make (you literally throw everything in a blender), but they are also so delicious. We recommend doubling or even tripling the recipe so you'll have plenty of pancakes for future use. Once you have all your pancakes made, let them cool completely.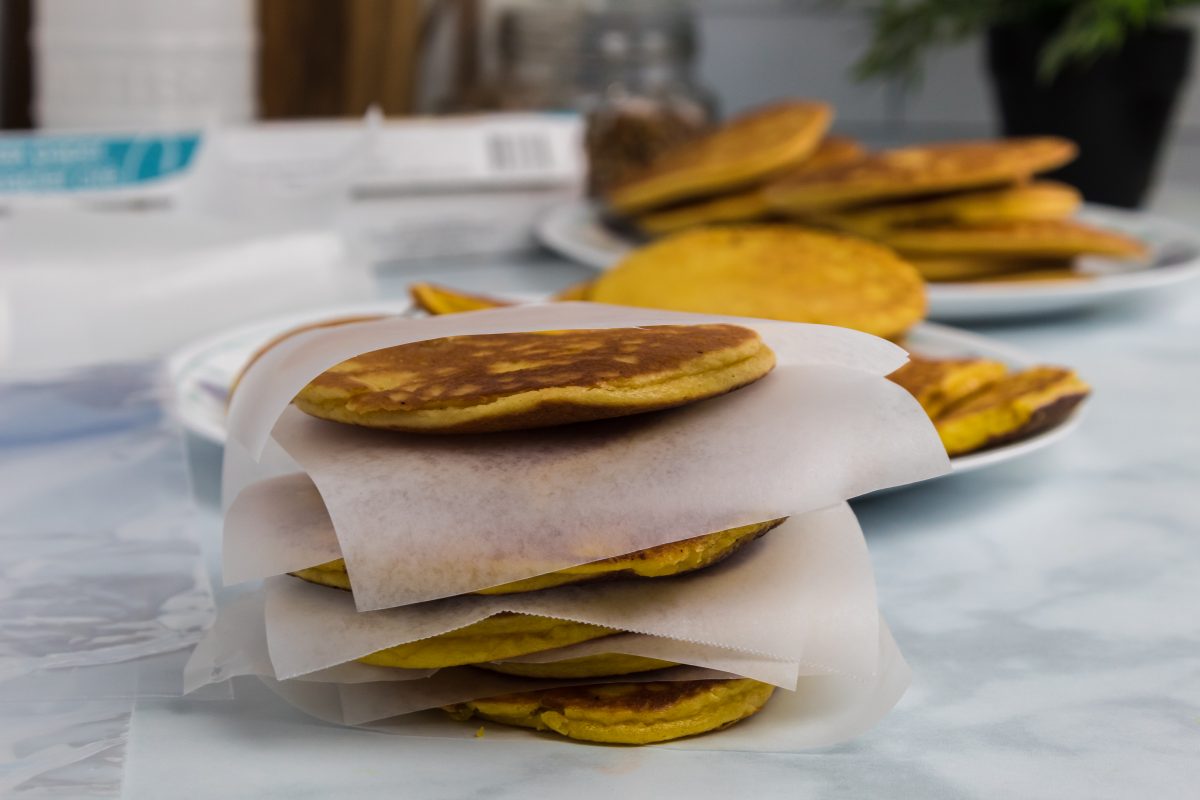 2. While the pancakes are cooling, cut pieces of parchment paper into squares.
Placing parchment paper squares between each pancake will prevent them from sticking together in the freezer, making it easier to separate and grab just a few pancakes when desired.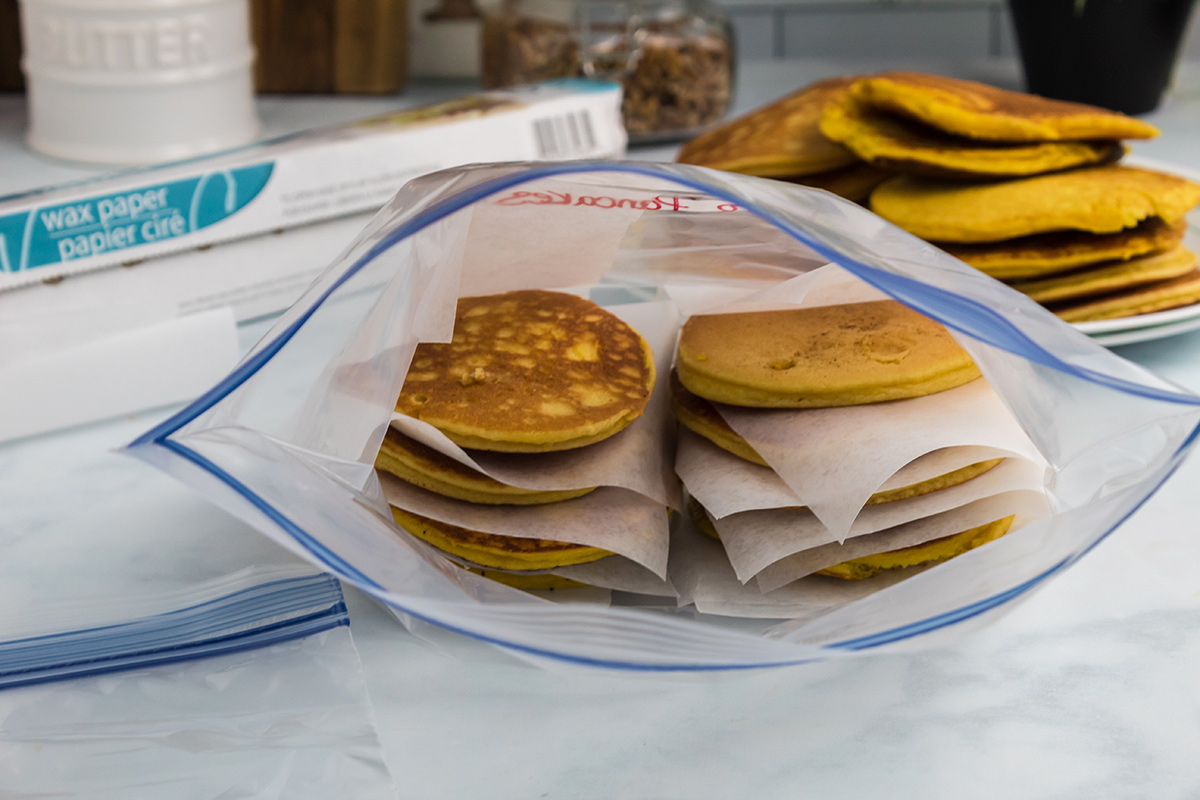 3. Portion out pancakes into freezer bags.
If using small quart-size bags:
Place the desired serving amount of pancakes in a small freezer bag with parchment squares between each pancake. This method is great for family members who cook themselves breakfast on their own. The pre-portioned bags ensure the same serving size for all.
If using a large gallon-size bag:
Place all pancakes, with parchment squares in between, into a large gallon-size freezer bag. This method is great for those who prepare breakfast for the family in the morning. It will also require fewer baggies for freezer storage.

4. Place pancakes in the freezer to store until ready to eat!
Pop the bags of pancakes into the freezer to keep them fresh until you'd like to enjoy them. Now you never again have to wonder, "Can you freeze pancakes?" Yes, you can and it's super-duper easy!
The pancakes will be best if used within a month, but it's easy to run through the batch within the first week or two after storing. They're simply that good!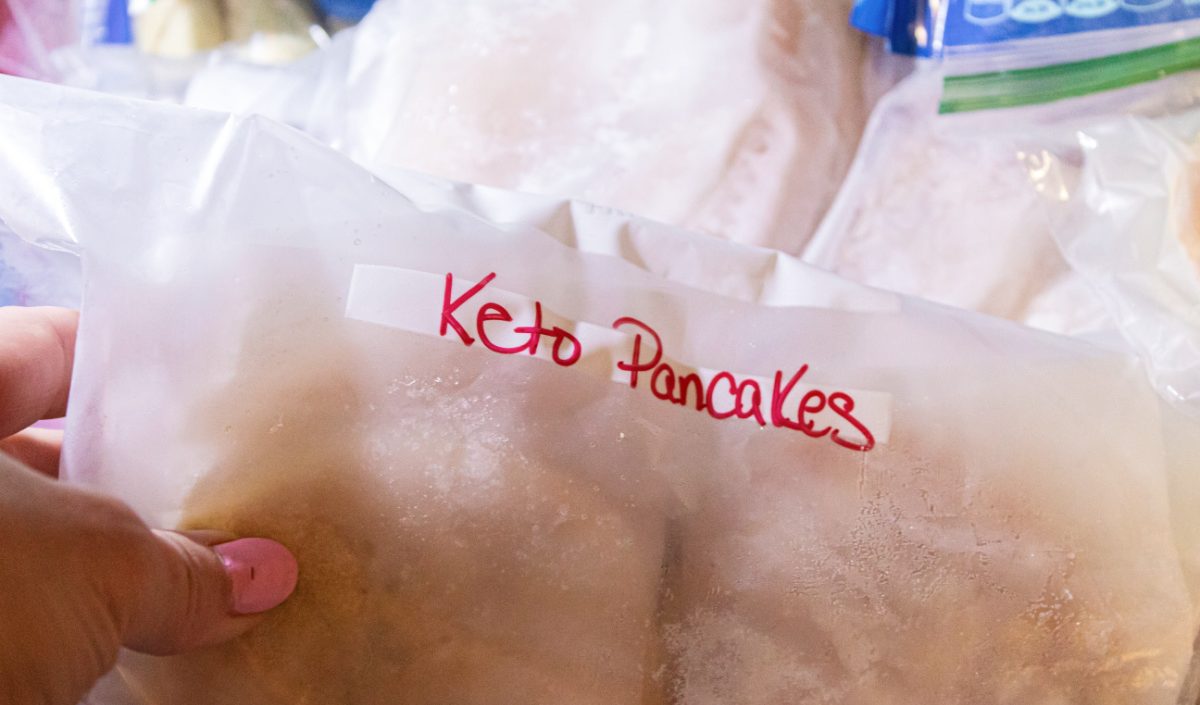 Ready to eat? The best way to reheat pancakes is with the microwave, toaster, or air fryer.
If you're wondering how to reheat pancakes, we recommend doing so one of three ways – either with a microwave, toaster, or air fryer. When you're ready to eat, take your keto pancakes out of the freezer and try one of the methods outlined below.
Microwave directions:
Remove the parchment paper from the pancakes and place them on a microwavable plate in a single layer. Heat in the microwave for 30-40 seconds until warm.
Toaster directions:
Remove the parchment paper from the pancakes and place a single pancake into the toaster slot. Toast for 1-2 minutes until warmed through and crisp on the outside edges.
Air fryer directions:
Remove the parchment paper from the pancakes and place one in the air fryer. Air fry for 2-3 minutes at about 350 degrees. Your pancakes will be fluffy on the inside and crisp on the outside.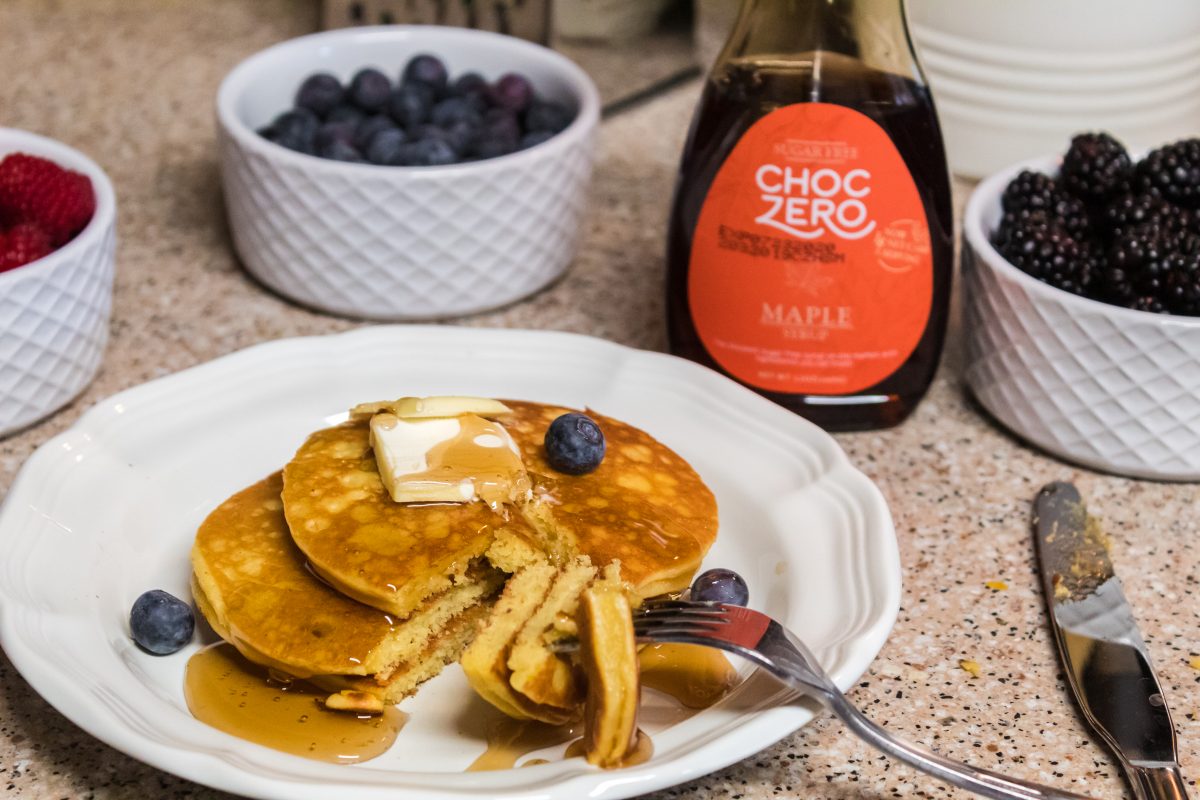 Now it's time to enjoy!
These keto pancakes make great buns for an egg breakfast sandwich, or enjoy them as is with some berries, whipped cream, and/or our homemade keto maple syrup or store-bought keto-friendly syrup!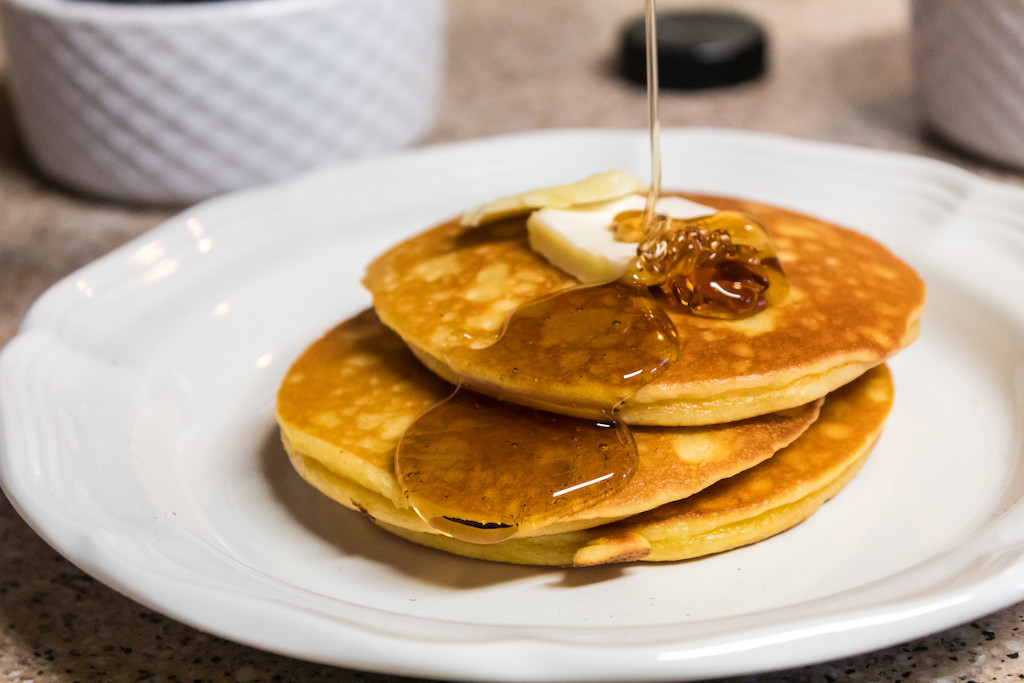 This is a regular go-to for many of us at Hip2Keto. We hope this tutorial on how to freeze pancakes helps you save time in the mornings, too!
---