We're Nuts for Coconut Oil — and Here Are 5 Ways to Use It!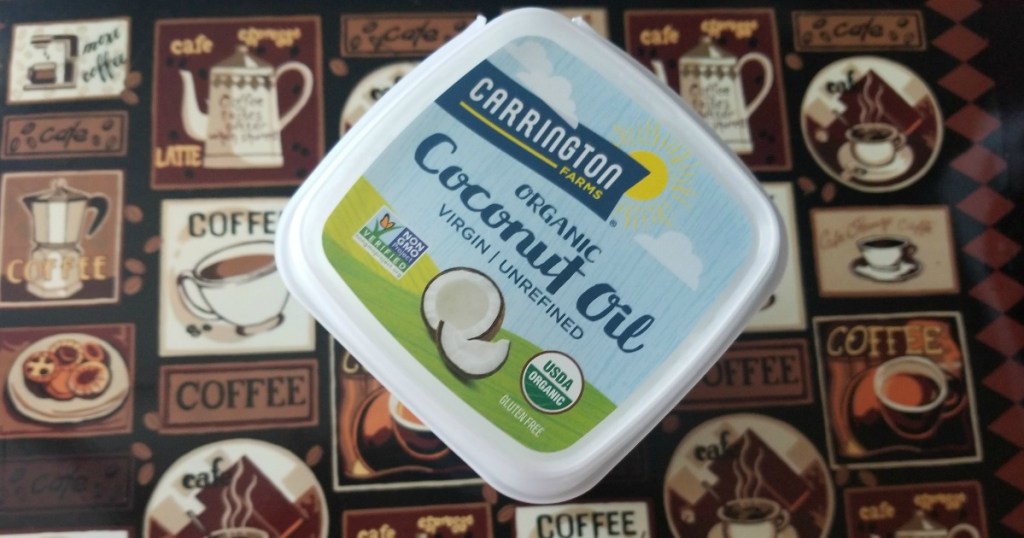 Dry skin? Coconut oil. Bland coffee? Coconut oil. Relationship problems? Coconut oil.
Okay maybe not the last one, but coconut oil is crazy versatile and we use it in so many ways to help improve our health from the inside out! The best part is that it's a-okay for keto.
These are some of our favorite ways to use AND reap the benefits of coconut oil.
---
1. Add coconut oil to coffee for energy.

Not only is coconut oil healthier than a dairy creamer, but it's also a no-carb oil which helps decrease appetite and burns fat. It also improves digestion and gives you an extra boost of energy!
Now, this might not be for everyone, but we think it's barely noticeable in coffee… it just seems a little thicker and creamier. It has this awesome coco-nutty flavor, but some people cannot handle the texture or taste. If this sounds like you, try putting the coconut oil in the blender along with your coffee and a natural sweetener until you get used to it. You'll be replacing your dairy creamer with it completely in no time!
If you prefer morning smoothies over coffee, add one to two tablespoons of coconut oil to any fruit smoothie to get the exact same benefits (plus it improves the smoothie's creamy texture).
---
2. Cook with coconut oil for great flavor.

Coconut oil is awesome for cooking, especially when you need an oil with a high smoke point. It also lends a slight coconut flavor that enhances pretty much every dish! Whether you want to fry, bake, or use it as a topping for your popcorn or baked potato, you can do it AND it tastes yummy!
---
3. Moisturize with coconut oil for supple skin.

It seems like tons of moisturizing products are hopping on the coconut oil train, but why not get the same effect from the source! By placing the oil directly on the skin, it quickly melts, absorbs, and moisturizes. If you get a slick feeling on the top layer of your skin after applying, give your skin a quick rinse and then massage the remaining oil in.
If you're looking to reduce wrinkles, age spots, and dark circles (YES, PLEASE), just dab a little bit on the area you're looking to improve and let it do its thing overnight — it's a miracle worker!
---
4. Apply a coconut oil hair mask for shiny hair.

Melting the oil down to use as a hair mask is a cinch using any of the following methods:
Microwave a spoonful of coconut oil in a microwave-safe dish for 10-second intervals, stirring each time until melted.
Place a spoonful of coconut oil in the palm of your hand and cover with your other hand — your body's natural warmth melts down the coconut oil.
Put a spoonful of coconut oil into a small bowl, then place in a larger bowl and partially fill the larger bowl with hot water — it is important to note that you do not want to completely submerge the smaller bowl, just partially.
---

Once the coconut oil has melted, take a nice glob of it and massage it into your scalp. If you are deep conditioning, wrap your hair up in a towel and let it sit for about 45 minutes before you wash it out with shampoo. If you are using it as a detangler, put it on your ends and work your way up to your roots, and then brush them out. Voilà! Pretty hair!
---
5. Swish with coconut oil for mouth health.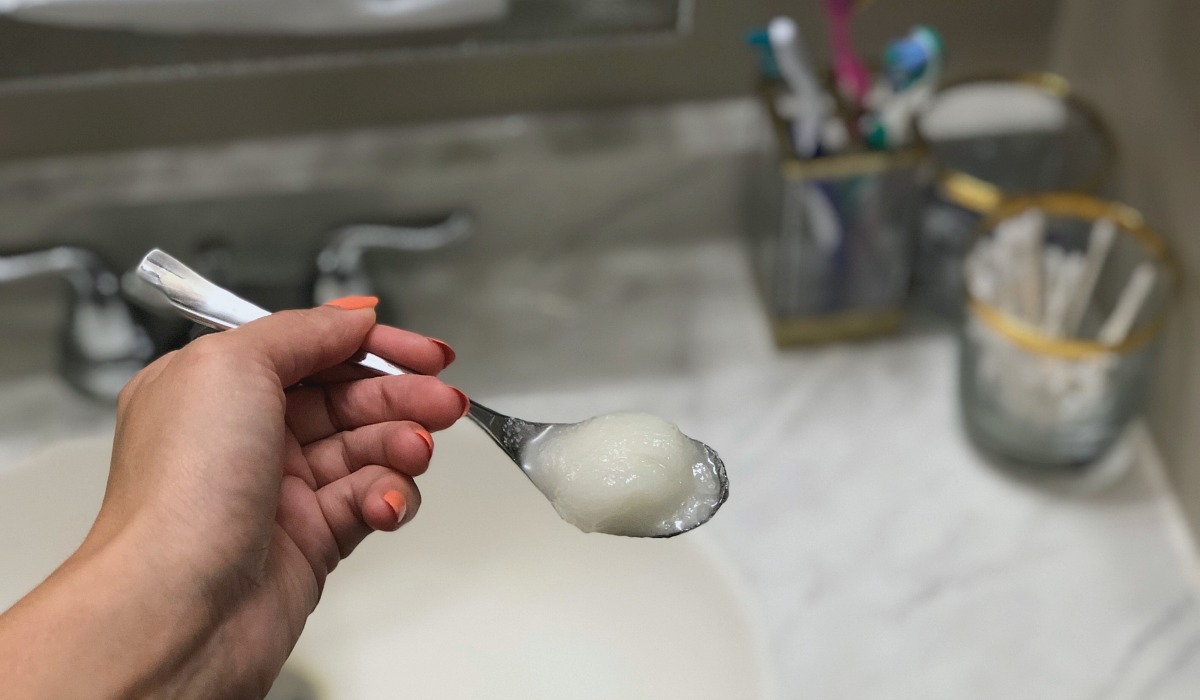 Give "oil pulling" a try (don't worry, it only sounds more difficult than it actually is). All you do is swish a tablespoon around in your mouth for about 15-20 minutes, two or three times a week, to help prevent gum disease and tooth decay. It can also help make teeth look a little whiter afterward. Because oil can harden and clog your sink, spit out the oil in the trashcan when you're finished swishing.
---
Where do I find coconut oil?

Great question! You're going to want to buy a higher quality coconut oil and not just the first bottle of coconut oil you see. Some refined versions lose key nutrients and therefore are not as beneficial to you. Look for pure, virgin, unrefined, cold pressed organic coconut oil for the best results.
Our favorite go-to brand is Carrington Farms 100% Organic Extra Virgin Coconut Oil. You can get this product at all major grocery stores as well as from Amazon. To get the best bang for your buck, pick up the 52 oz. jar from Walmart instead. This may seem a bit pricey but we promise you it's worth it. Quality is key with this stuff!
Another brand we've tried and loved is Nature's Way Organic Extra Virgin Coconut Oil, which is also available in a 32 oz. size on Amazon.
---
The benefits of using coconut oil and the things you can do with it are huge! We've only scratched the surface with what's outlined here. Speaking of scratches, if you find yourself with a scratchy throat, you can use coconut oil to help that, too!
And no, Carrington Farms has no idea we're raving about their product!
---
Check out our list of the FIVE best stores for Keto shopping!