Check Out Stetson's 5 Favorite Keto Products From Sam's Club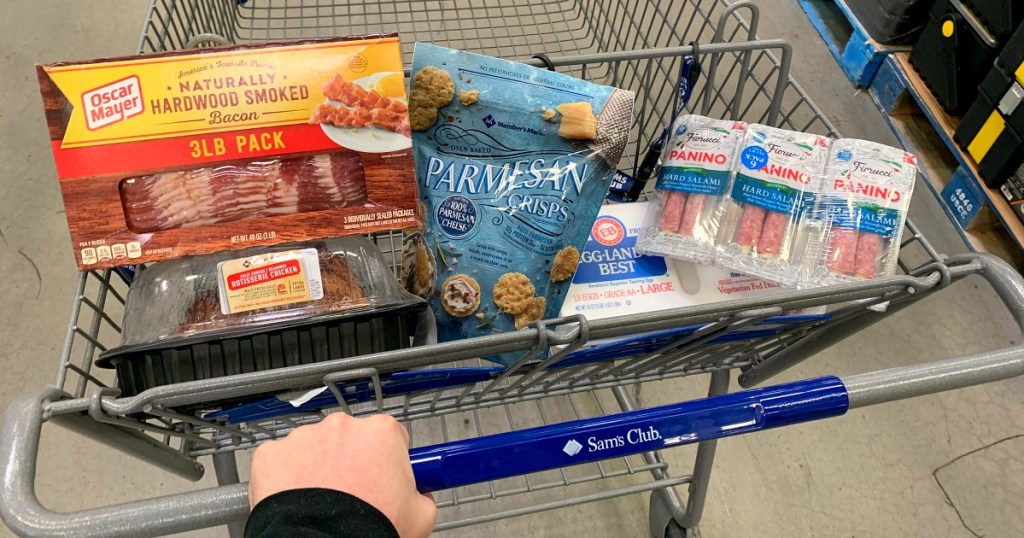 Hey guys, Stetson here!
Did y'all know I recently started keto? Yup! My sister-in-law Collin and the rest of the team at Hip2Keto convinced me to join in the 30-Day Keto Challenge and it's been going great so far (other than a bit of a hiccup this weekend 😉)! I've been looking for a change at the start of this new year and figured why not give the ketogenic diet a shot?
As a guy who LOVES to eat out every day, I was a little worried about giving up all of my favorite foods since I'm almost always on the road. However, I actually wanted to give this 30-Day Challenge a go because I've heard nothing but positive things. The stories about keto promoting weight loss, mental clarity, and just feeling 1000 times better are also very enticing.
While out on recent shopping trip at Sam's Club, I picked up some must-have keto staples and thought I would share my top 5 with you.
---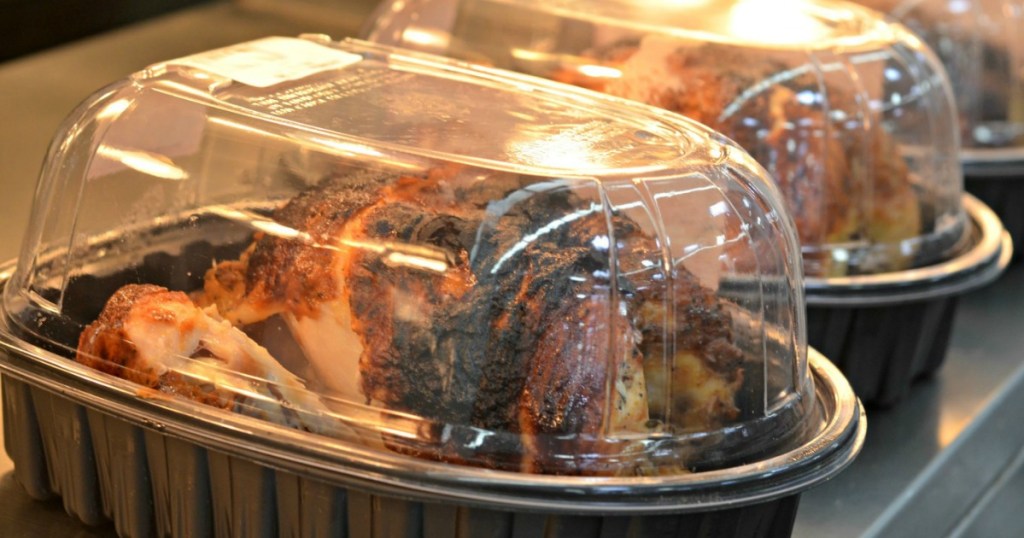 I really don't know how they do it. The fact that I can pick up a whole chicken, already seasoned and cooked, for around $5 just amazes me! I typically eat half for dinner and save the rest for lunch the next day. Before refrigerating, I chop up the chicken into pieces so it's easy to mix in with some avocado or mayo, along with celery for a quick chicken salad. You read that right, I'm actually following recipes. 🤯
---
If you aren't trying to add bacon to everything, you aren't taking advantage of the joys of keto. Since I've been going through a TON, I like to pick up bacon in bulk. Worst case scenario, I can just freeze half of it for future use… but let's be honest, you know this doesn't last long at my place.
---
3. Eggland's Best Eggs 18-pack
Another product I eat a lot of? Eggs. You can make them for breakfast, lunch, dinner, as a late-night snack, and cook them hardboiled, scrambled, over-easy… eggs can do it all, baby! 🙌You may think an 18-pack is a lot for a guy who lives on his own but trust me, a dozen and a half are perfect for a week's supply.
---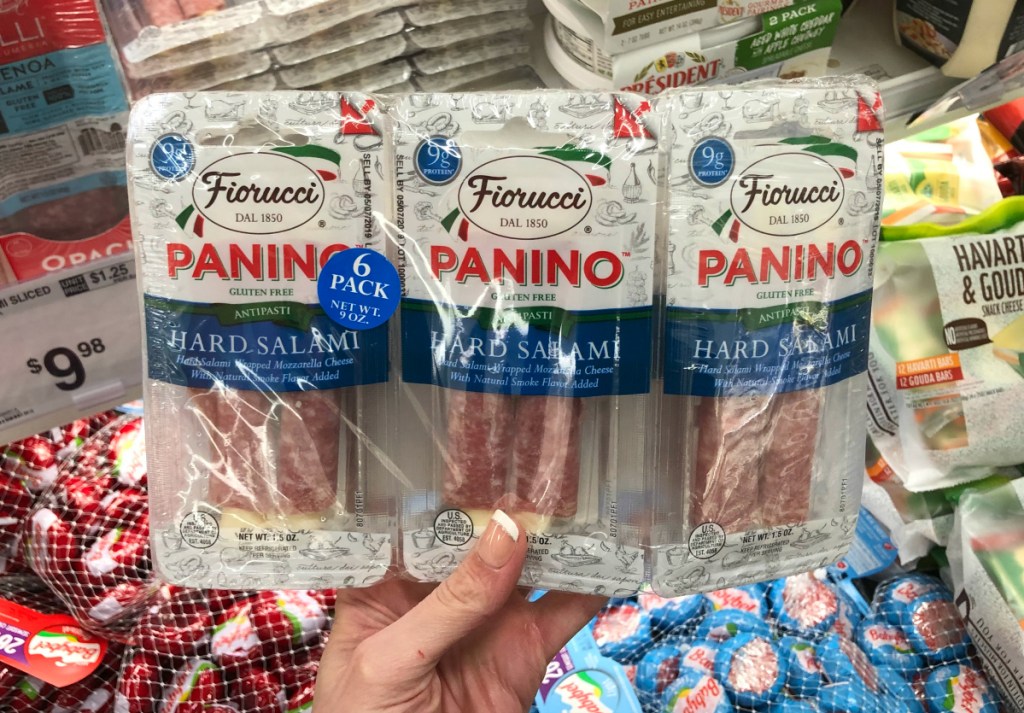 4. Panino Mozzarella & Salami Rolls
I'm pretty much always on the go which is why these meat and cheese rolls are the ideal grab-and-go keto snack. They're even packaged with a couple of rolls in each pack so they're pre-portioned and portable. The mix of mild mozzarella and bold hard salami is delicious—and with 9g of protein, they keep me going through a long day of deal shopping! 😎
---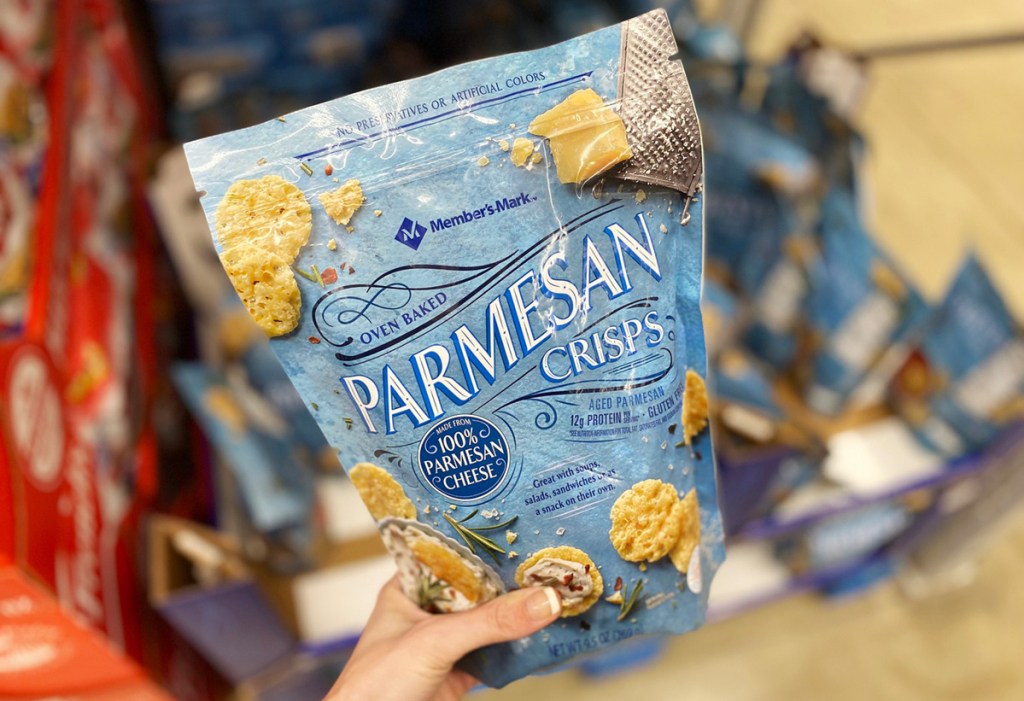 5. Members Mark Parmesan Crisps
Love a good snack?! Like most of the Hip2Keto team, I can't help myself around parm crisps so the bag barely makes it from the car into my kitchen. Any time I get a craving for something savory, I grab a handful and these do the trick. I know people put them on salads or use them as other toppings but I just don't have the patience. Now that I'm thinking of it, I really should be buying multiple bags at a time. 🤔
---
Looking for more keto foods at Sam's Club? You've got to check out this huge list of the best finds at Sam's and Costco.