15 of the Best Keto Pantry Products We Love That You Can Order Online at Vitacost

One of our favorite online keto resources is Vitacost…
We love Vitacost for so many reasons! For one, Vitacost carries an exclusive brand of high-quality wholesome products at very competitive prices. Additionally, they offer a very wide range of other popular, whole food products that go on sale ALL THE TIME!
Vitacost also regularly runs special promos, and shipping is super fast. In fact, same-day shipping is typically available for orders placed before 1:00 p.m. EST. Woohoo! Best of all, standard shipping is FREE for orders totaling $49 or more (or $25 or more of Vitacost brand or other select brand products). Keep in mind that free shipping is calculated after any discounts have been applied.

15 BEST Vitacost must-have keto pantry products:
---
1. Bob's Red Mill Super-Fine Almond Flour — HUGE TEAM FAVE!
We love Bob's Red Mill blanched almond flour because it's super fine and incorporates beautifully into recipes. It's made from skinless, blanched almonds and performs like a champ in baked goods or as a breading for meats and vegetables.
"This is my go-to almond flour. It takes my keto cookies and bread to the next level!" – Marley (Hip2Keto Recipe Creator)
---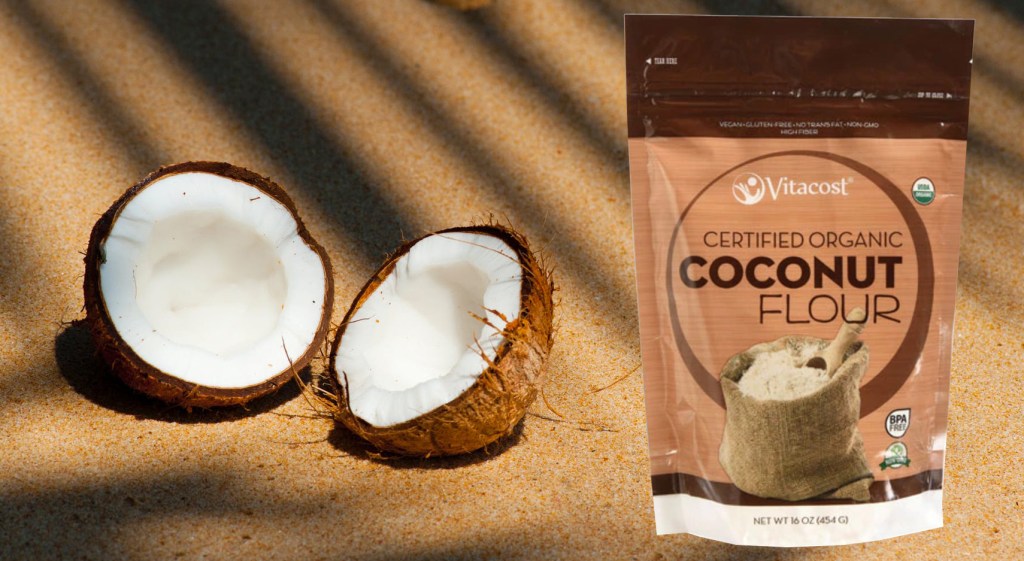 2. Vitacost Certified Organic Coconut Flour
This high-fiber, gluten-free coconut flour is fantastic! We love mixing it with almond flour & xanthan gum to create the perfect baking blend. You can also try it as a thickener for low-carb gravy and stews or as a breading base for oven-fried chicken.
---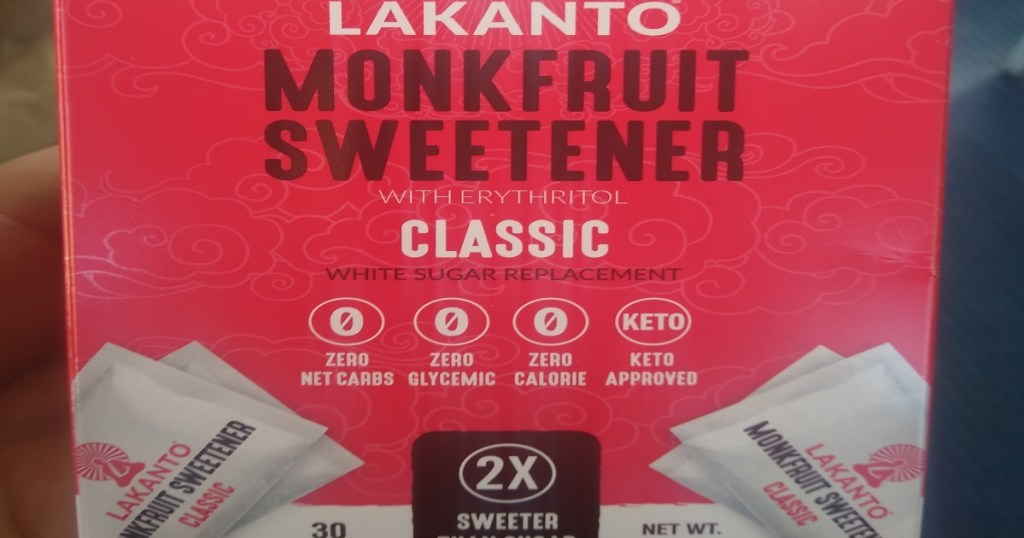 3. Lakanto Monkfruit Sweetener Classic
Lakanto is born from a proprietary mixture of high-purity monk fruit extract and non-GMO erythritol, creating a lovely balance of sweetness. It has zero calories and registers zero on the glycemic index which means you can savor the sweet without any guilt!
---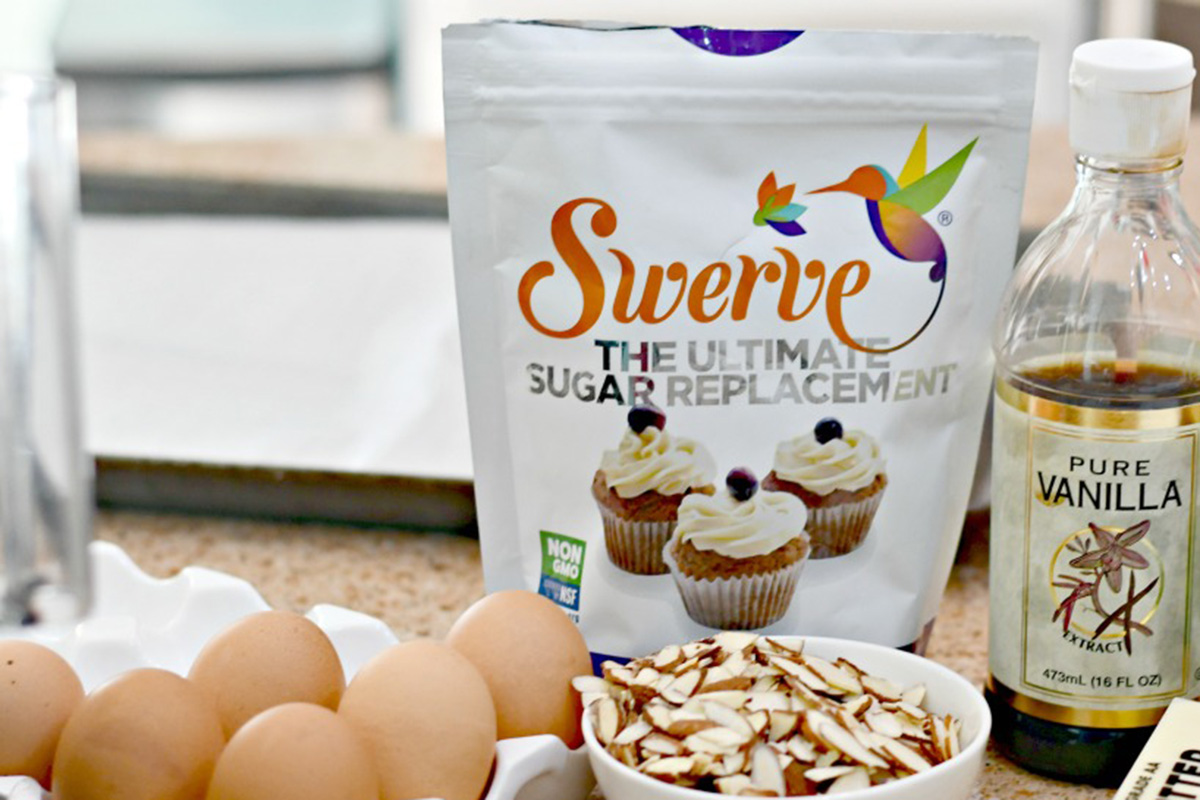 4. Swerve Sugar Replacement, Confectioners — HUGE TEAM FAVE!
Swerve is an excellent-tasting, natural sweetener that measures just like regular confectioners sugar. Most of us on the team agree that it doesn't have the same bitter aftertaste as many erythritol brands, AND it doesn't cause unpleasant tummy troubles.
"Swerve Confectioners is my all-time favorite sweetener. I even use it when a recipe calls for granular sweetener because Swerve Confectioners incorporates seamlessly with other ingredients and doesn't have the gritty texture of many granular sugar substitutes." – Collin (Hip2keto Founder)
---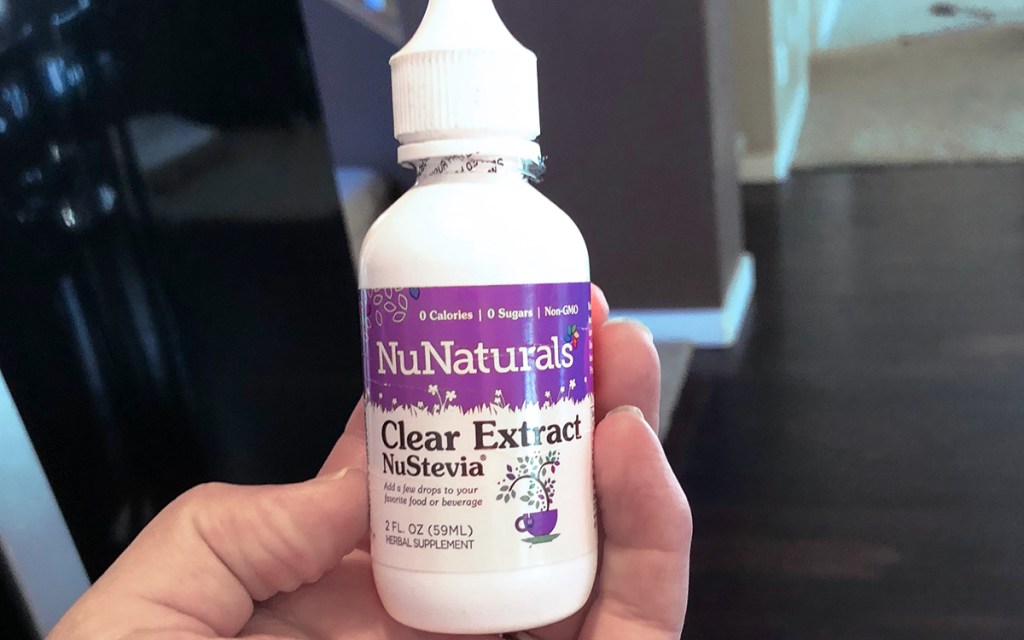 5. NuNaturals NuStevia Clear Extract — HUGE TEAM FAVE!
NuNaturals NuStevia is one of the most popular Stevia leaf extracts on the market. Its plant-based natural flavors make NuNaturals Stevia an absolute front runner for the best-tasting brand around.
"I love NuNaturals sweetener because it has a great flavor and does not have a yucky aftertaste like some stevias do! I also love that it comes in a dropper bottle so I can just leave it in my purse and use my own stevia in beverages when I am out and about!" – Erica (Hip2Keto Team Member)
---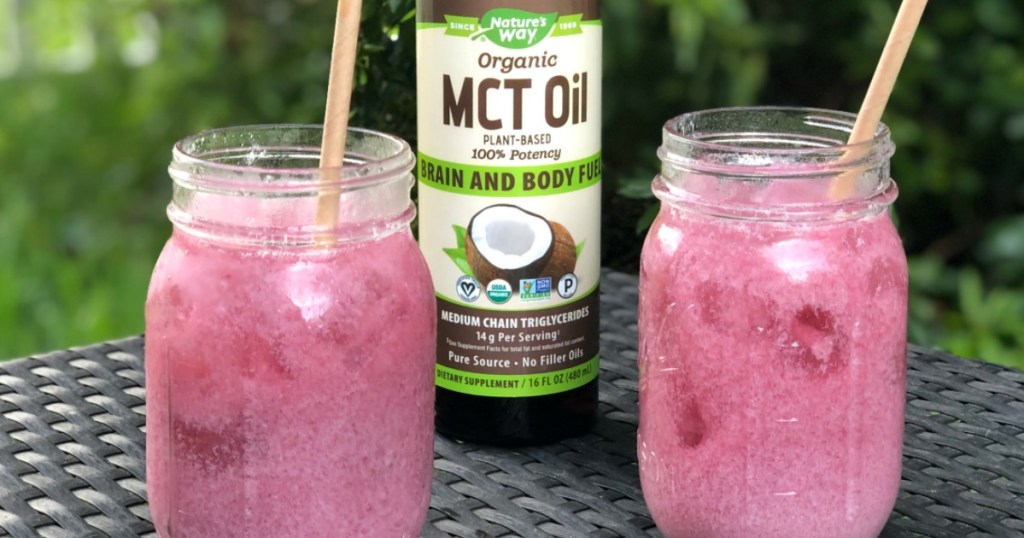 6. Nature's Way MCT Oil From Coconut
Nature's Way MCT Oil is purely sourced with 100% potency. We love that it's made from only from premium coconuts, without any palm filler oils. It's a great option for spiking your coffee with a good dose of honest fat!
---
7. Vitacost Extra Virgin Certified Organic Coconut Oil
Vitacost Extra Virgin Coconut Oil is made from certified organic coconuts and is cold-pressed without the use of heat or chemicals. This non-GMO, high-quality coconut oil offers a superior flavor for an unbelievably good price!
---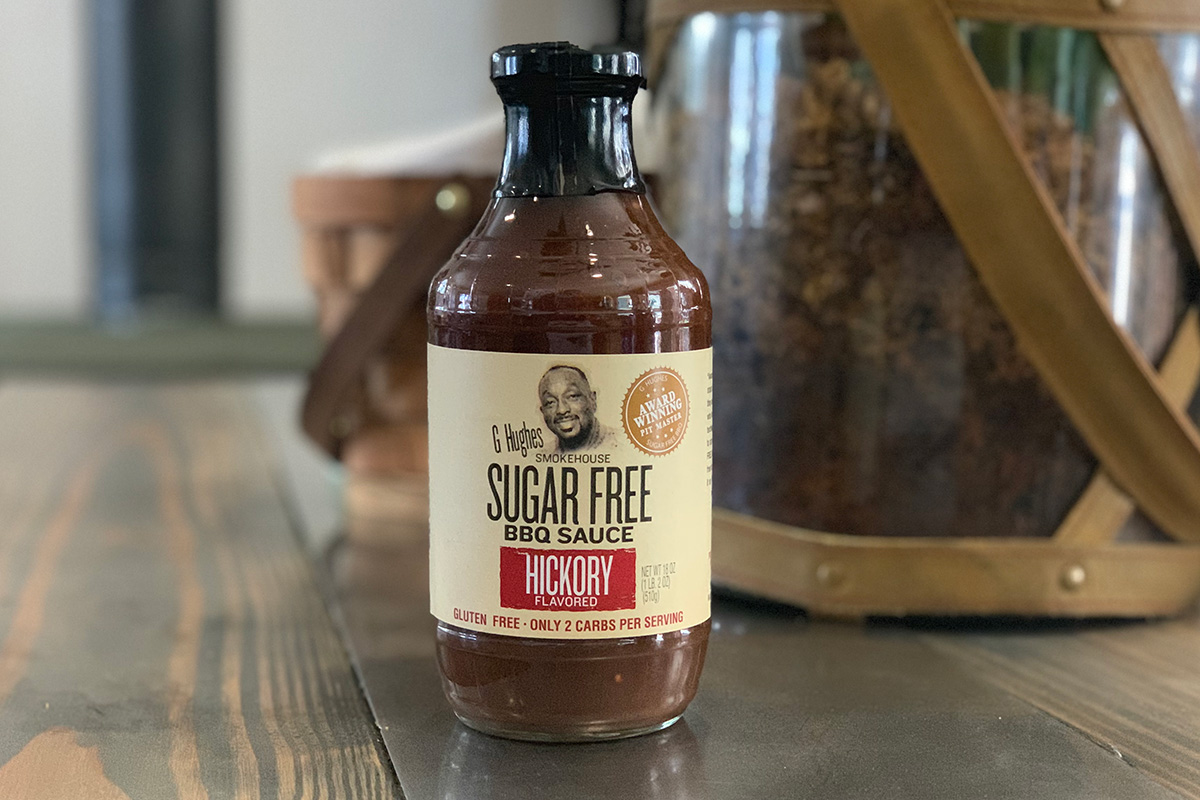 8. G Hughes Sugar-Free BBQ Sauce — HUGE TEAM FAVE!
G. Hughes BBQ Sauce has a wonderful, homemade flavor minus all the carbs found in traditional BBQ sauce. It's sugar-free, gluten-free, and fructose-free. We slather this mighty sauce on grilled meats, use it as a rustic base for BBQ Chicken Bacon Weave Pizza, and always have it on hand as a tasty burger topper!
"My family loves G Hughes as it has a great smoky/sweet flavor. In fact, my kids don't know the difference between this and traditional—Mom win!" – Lina (Hip2Keto Recipe Creator)
---
Founders Justin and Nick are two brothers with a passion for health and cooking. This inspired them to create a rich-tasting, high-quality bone broth that they're super proud to stand behind. Drinking a warm, comforting cup of bone broth is said to improve your skin, boost your immune system, and act as an appetite suppressant. Heat it in a mug or drink it straight out of the carton!
---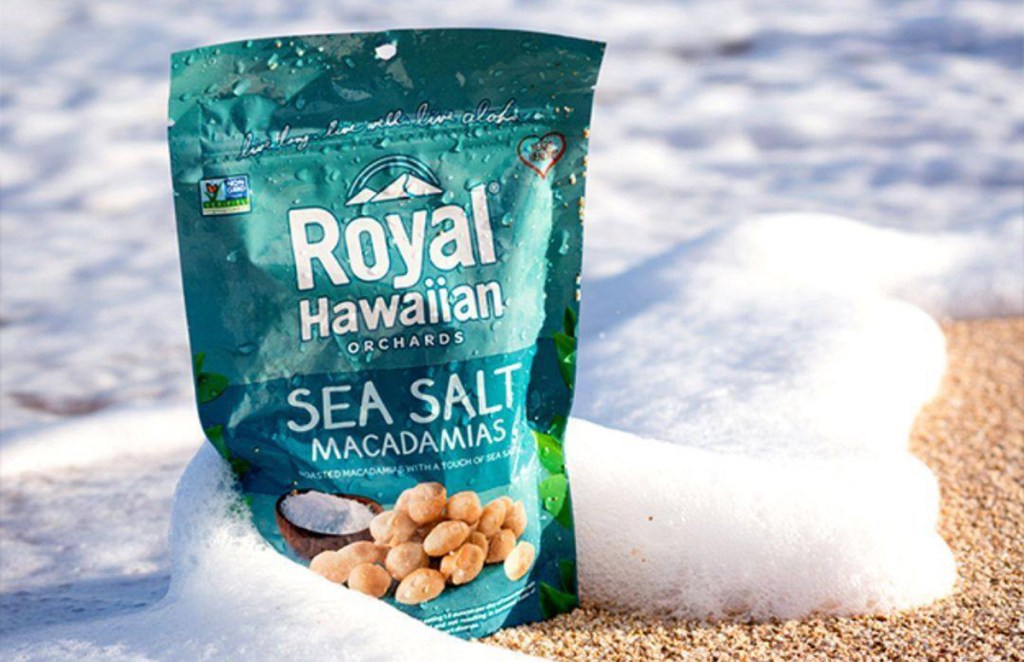 10. Royal Hawaiian Orchards Macadamia Nuts
These perfectly roasted macadamias are sprinkled with just the right amount of sea salt making them a favorite mid-day munchie food. For over 40 years, Royal Hawaiian Macadamia Nuts have been locally grown and cultivated in Hilo, Hawaii. The nuts are sustainably-grown and nurtured in soil rich with lava rock from local volcanoes. Maybe that's what makes them taste so dang good!
---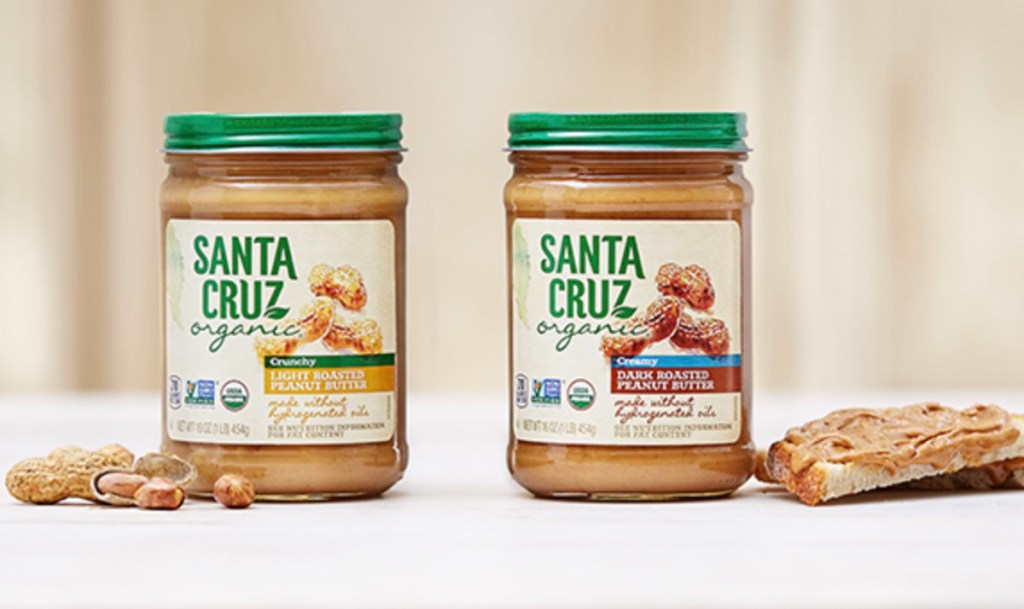 11. Santa Cruz Dark Roasted Peanut Butter — HUGE TEAM FAVE!
Santa Cruz makes its Organic Dark Roasted Peanut Butter without the use of yucky hydrogenated oil or unnecessary added sugar. Most of us on the team agree that Santa Cruz produces one of the best PBs we've ever tasted!
"Although I am not usually a fan of peanut butter that isn't pre-stirred, I was surprised at how I was immediately drawn to the Santa Cruz PB flavor! After giving it a good mix, it is by far the best tasting natural peanut butter in terms of both texture and flavor." – Bryn (Hip2Keto Team Member)
---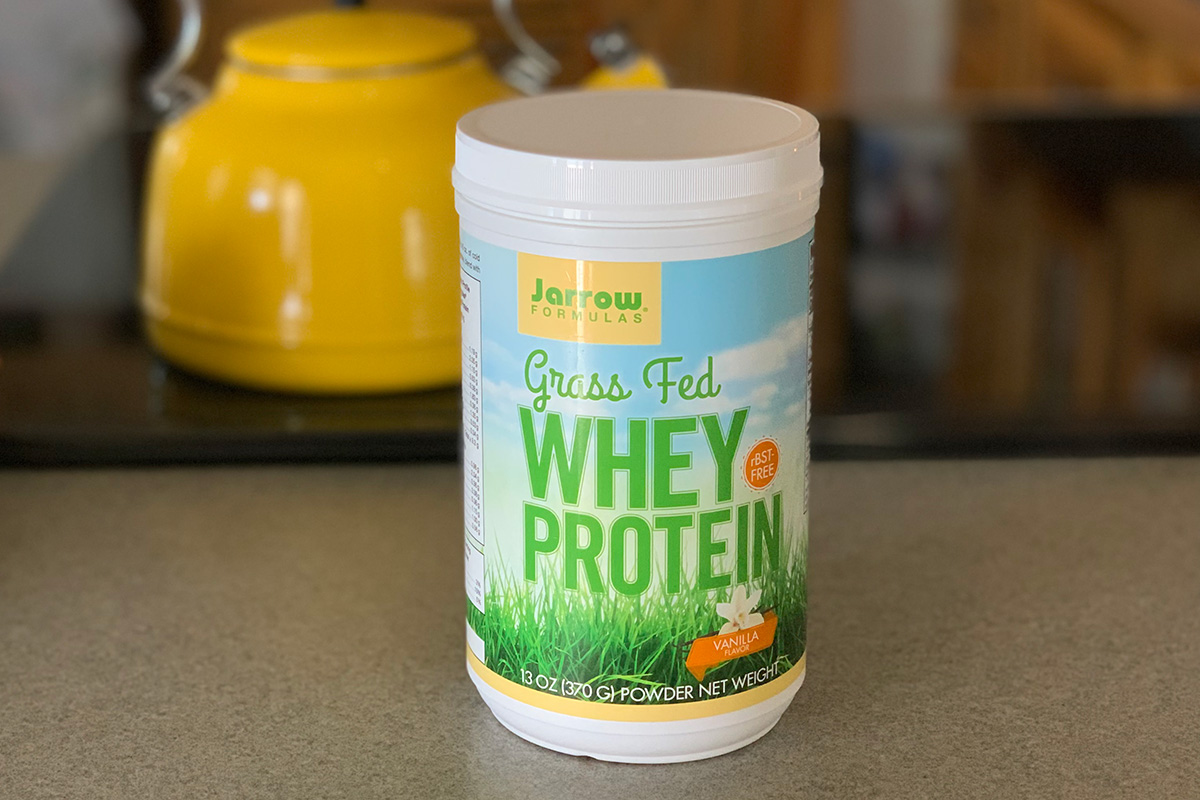 12. Jarrow Formulas Grass Fed Whey Protein
Jarrow Formulas Grass Fed Whey Protein comes from South Australian grass-fed cows that aren't treated with growth hormone (rBST) or antibiotics. South Australia's climate allows dairy cows to roam open, pesticide-free pastures year round. We really like the mild flavor of Yarrow brand protein powder in shakes and smoothies, as well as in baked goods.
---
13. California Olive Ranch Extra Virgin Olive Oil
California Olive Ranch works with family farmers to make their 100% California grown extra virgin olive oil. They produce superior quality, every-day oil offered at a very reasonable price.
---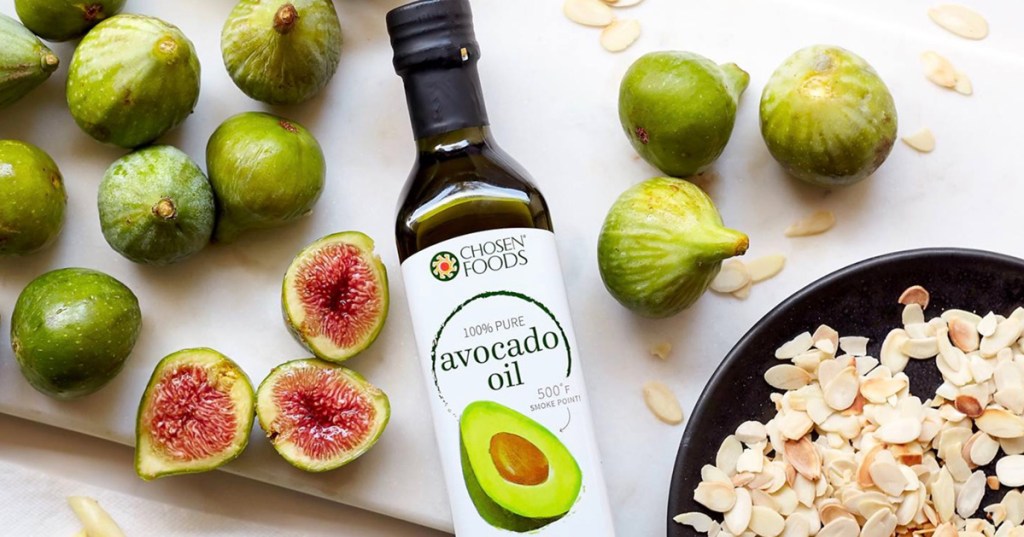 14. Chosen Foods 100% Pure Avocado Oil
Chosen Foods Avocado Oil is 100% pure, non-GMO, and glyphosate residue-free. With a super high smoke point, we use this to stir fry veggies, sear meats, and savor it as a luscious fat drizzled over fresh greens and veggies.
---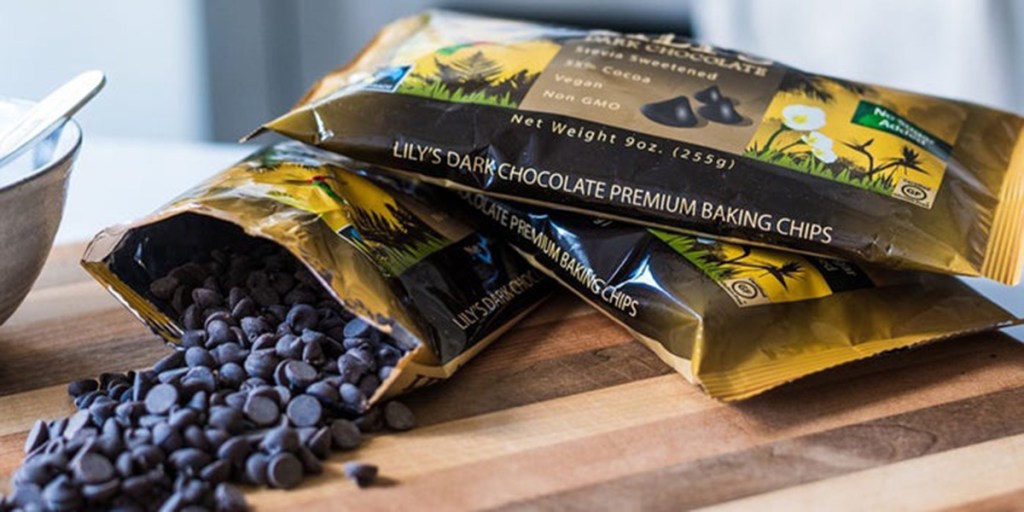 15. Lily's Dark Chocolate Baking Chips — HUGE TEAM FAVE!
Lily's has 25% fewer calories than traditional chocolate chips and no added sugar or corn syrup. Their chocolate is sweetened with two of our favorite sweeteners, stevia, and erythritol. Most of the team has a bag of these on hand for baking or the occasional handful when the sweet tooth strikes!
"Lily's has a nice chocolatey kick without that sugar-free taste. They fix my chocolate craving and are delicious in anything. I've added them to yogurt, pancakes for the kids, cookies and fat bombs. I have also been known to randomly pop a handful in my mouth." – Alana (Hip2Keto Team Member)
---
Want more food finds? Check out these keto-friendly recommendations.