18 New Keto Finds From ALDI (You're Going To Want Them All)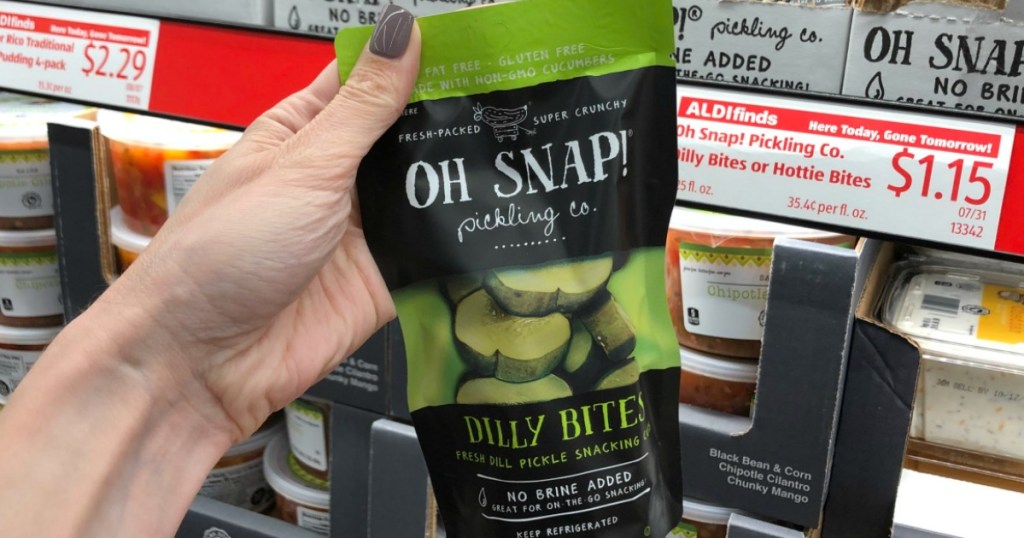 Calling all you lucky ALDI shoppers!
If you're headed into ALDI soon, be sure to browse around as they have lots of keto foods available, and new keto-friendly groceries popping up often! I love how ALDI offers such affordable groceries to help keep keto budget-friendly! It's time to get your ALDI shopping list made.
Here are a few of our recent keto food finds at ALDI…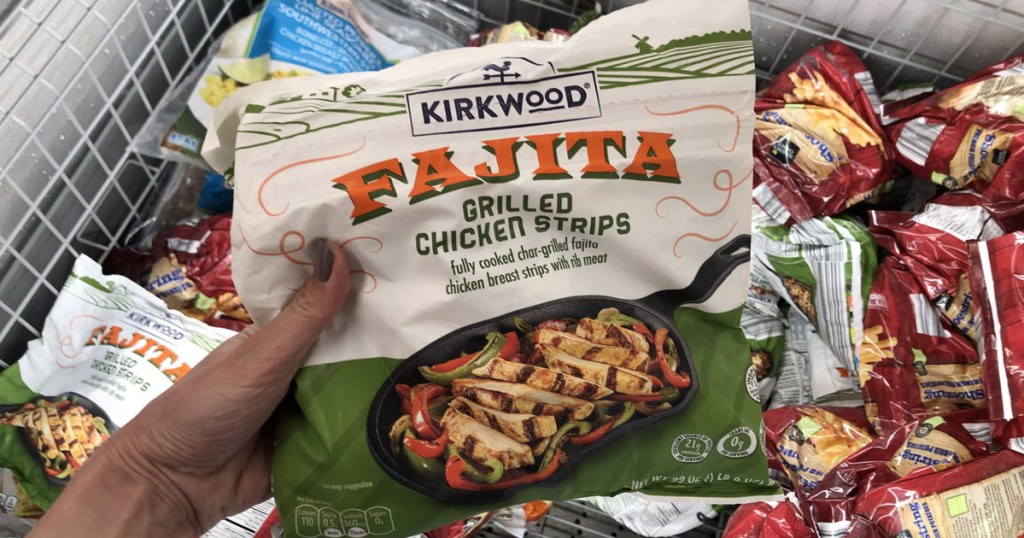 Kirkwood Fajita Grilled Chicken Strips $5.49
Serving: 3 oz | Calories: 110 | Total Fat: 2g | Total Carbs: 1g | Protein: 21g
---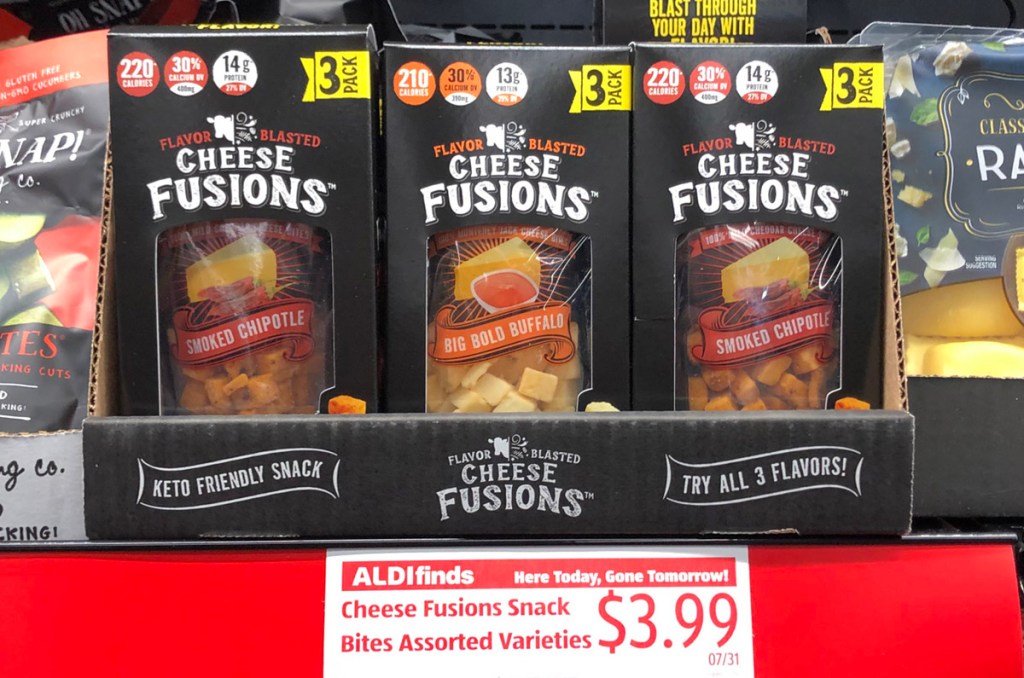 Cheese Fusions Snack Bites 3-Pack $3.99
Serving: 1 pouch | Calories: 210 | Total Fat: 16g | Total Carbs: 2g | Protein: 13g
---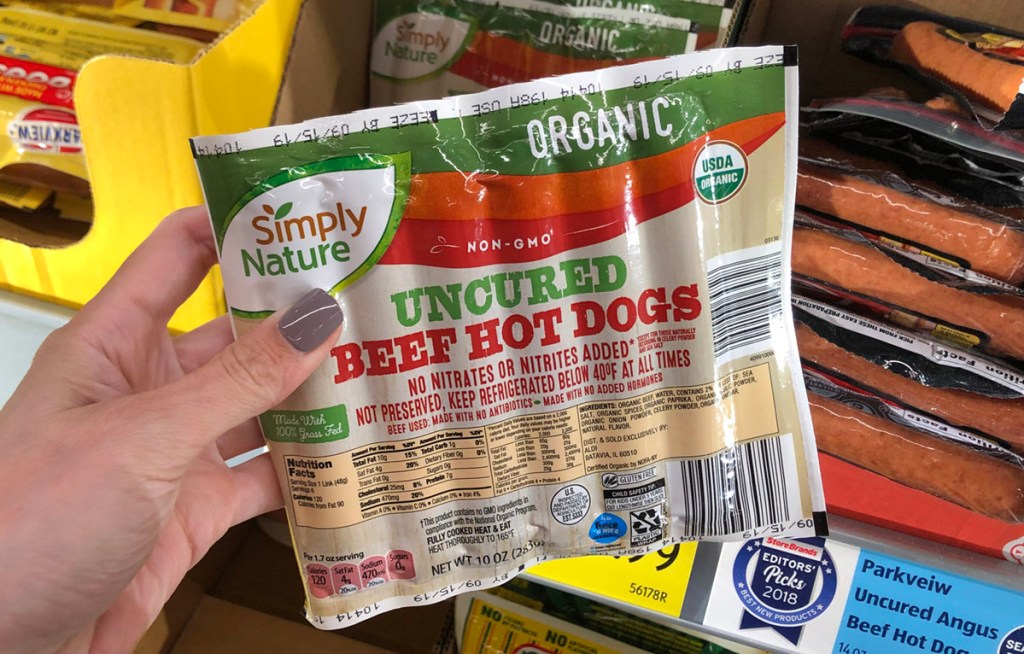 Simply Nature Organic Uncured Beef Hot Dogs $3.99
Serving: 1 link | Calories: 120 | Total Fat: 10g | Total Carbs: 1g | Protein: 7g
---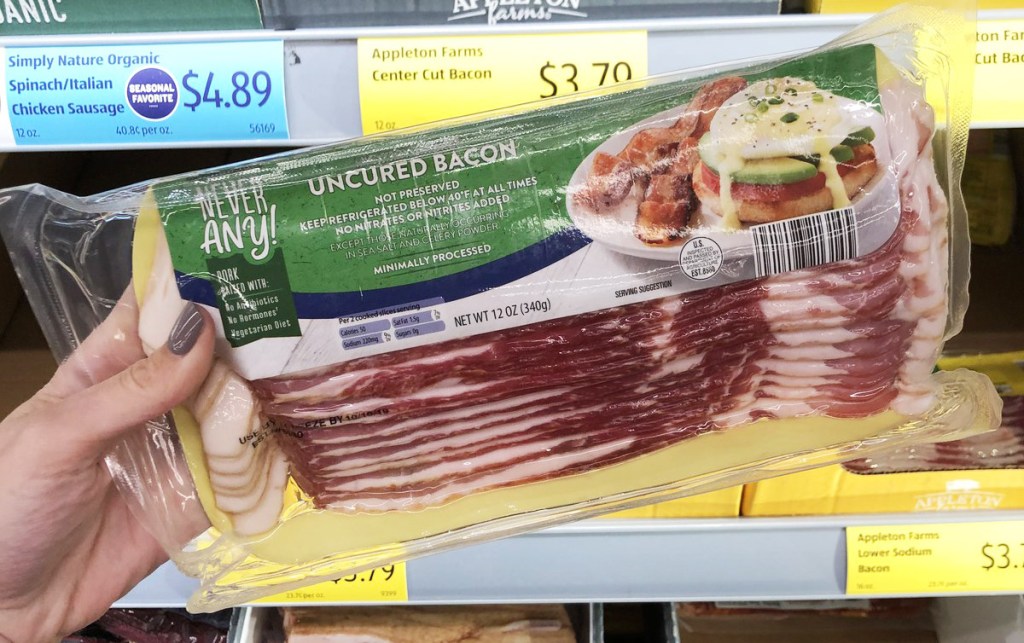 Never Any! Uncured Hickory Bacon 12oz $4.89
Serving: 2 slices | Calories: 50 | Total Fat: 4g | Total Carbs: 0g | Protein: 4g
---
Oh Snap! Dilly Bites or Hottie Bites Pickle Pouch $1.15
Serving: 1 bag | Calories: 15 | Total Fat: 0g | Total Carbs: 2g | Protein: 0g
---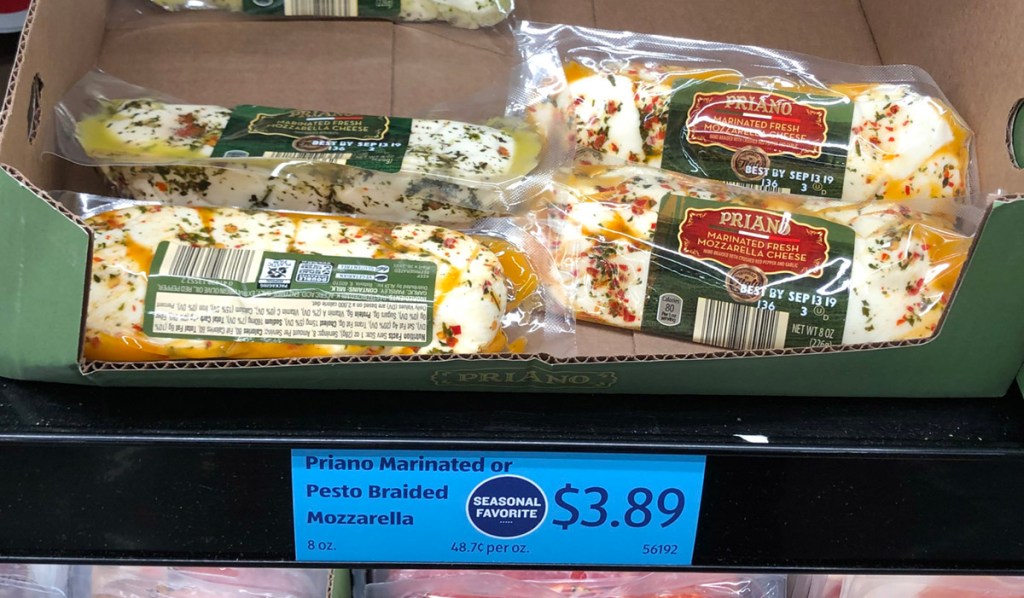 Priano Marinated or Pesto Braided Mozzarella $3.89
Serving: 1 oz | Calories: 80 | Total Fat: 6g | Total Carbs: <1g | Protein: 6g
---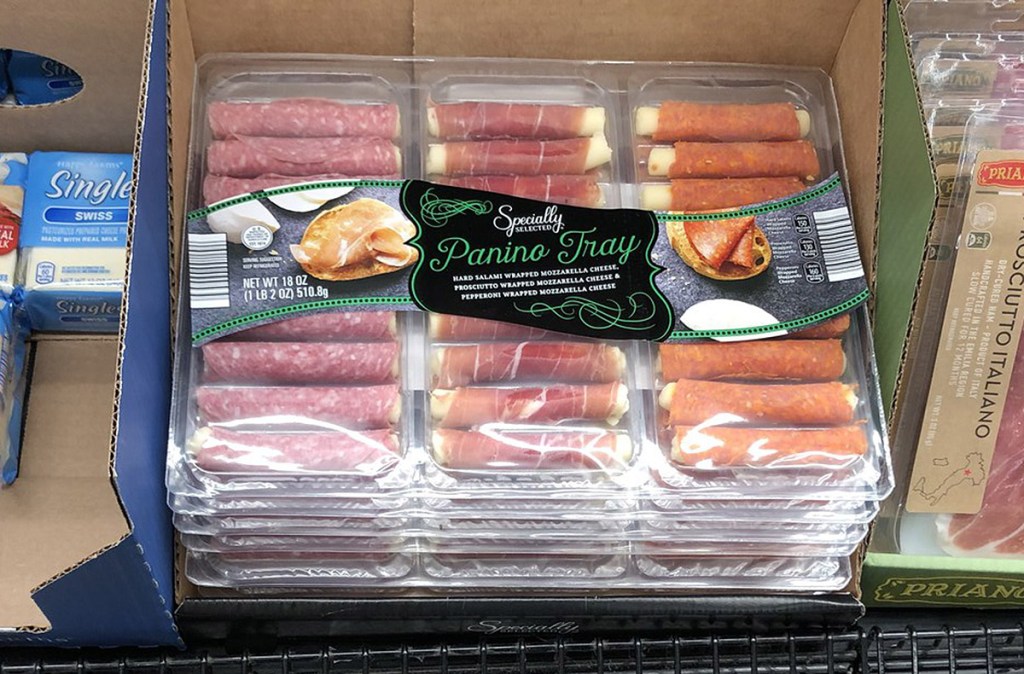 Specially Selected 18oz Panino Tray $11.99
Serving: 2 Sticks | Calories: 130-150 | Total Fat: 10-13g | Total Carbs: 0g | Protein: 9-10g
---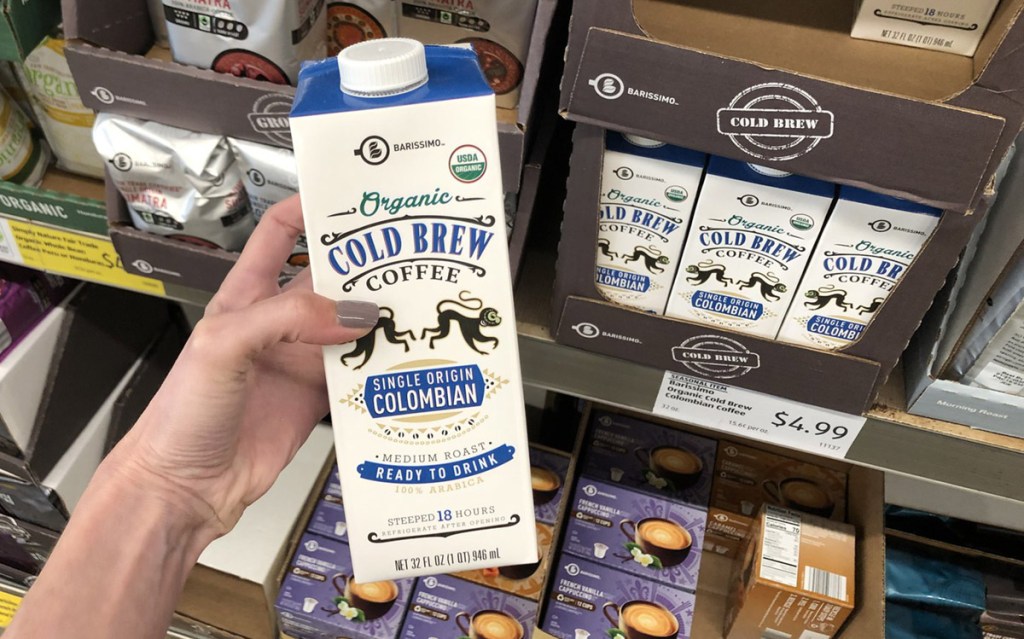 Barissimo Cold Brew Coffee 32oz $4.99
Serving: 12 oz | Calories: 10 | Total Fat: 0g | Total Carbs: 1g | Protein: 2g
---
Appleton Farms Dry-Cured Ham Prosciutto 4oz $3.29
Serving: 1 oz | Calories: 50 | Total Fat: 3g | Total Carbs: 0g | Protein: 8g
---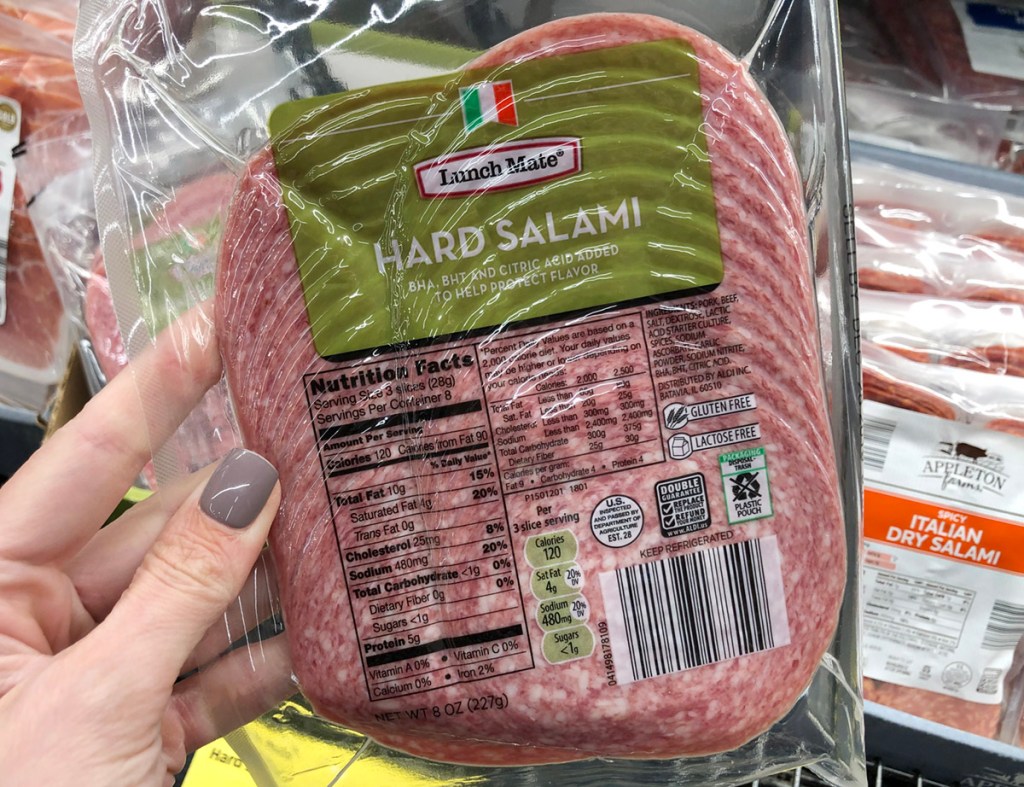 Lunch Mate Hard Salami 8oz $2.59
Serving: 3 slices | Calories: 120 | Total Fat: 10g | Total Carbs: <1g | Protein: 5g
---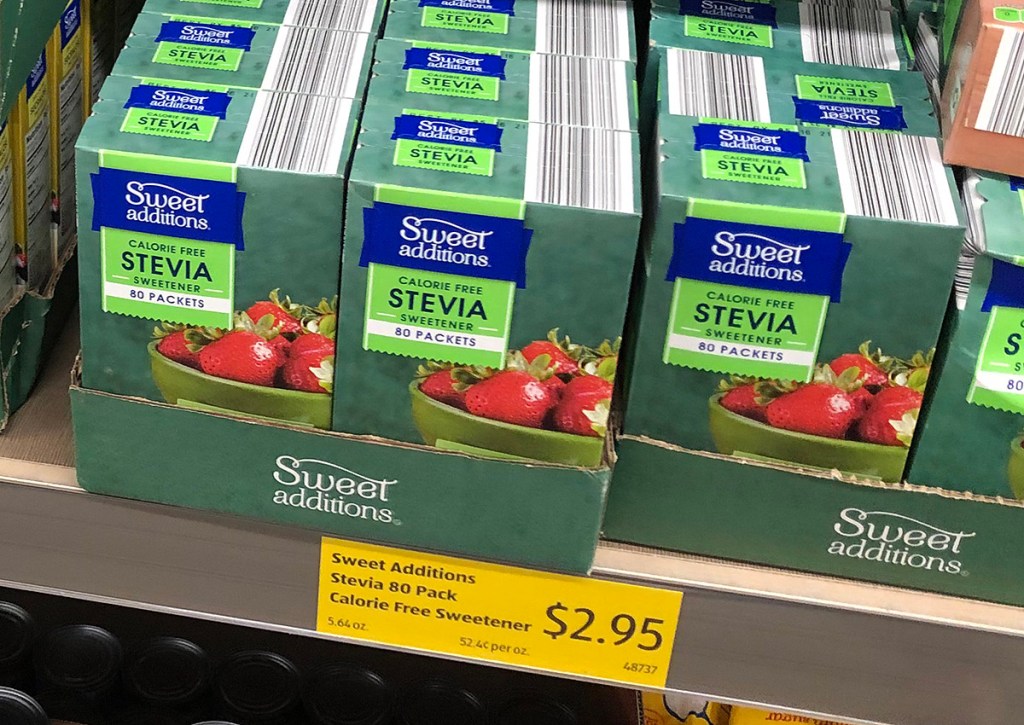 Sweet Additions Stevia Sweetener 100-Count Pack $2.95
Serving: 1 packet | Calories: 0 | Total Fat: 0g | Total Carbs: 2g | Protein: 0g
---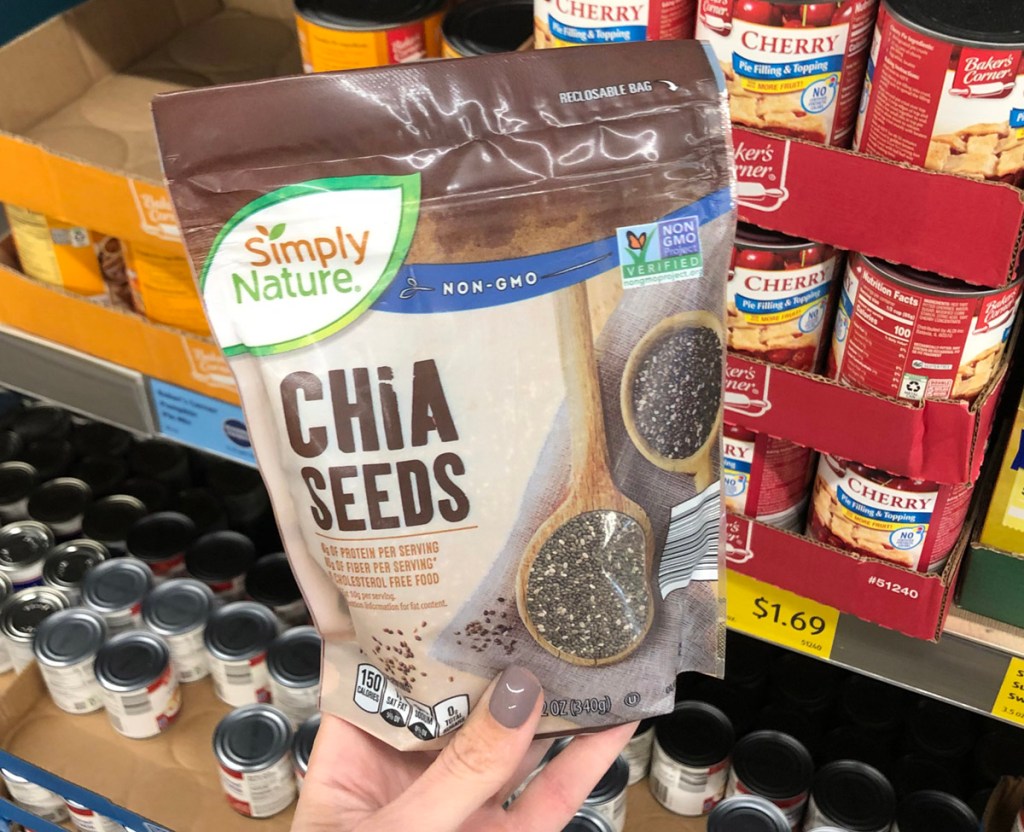 Simply Nature Chia Seeds 12oz $3.29
Serving: 2 tbsp | Calories: 150 | Total Fat: 10g | Net Carbs: 0g | Protein: 6g
---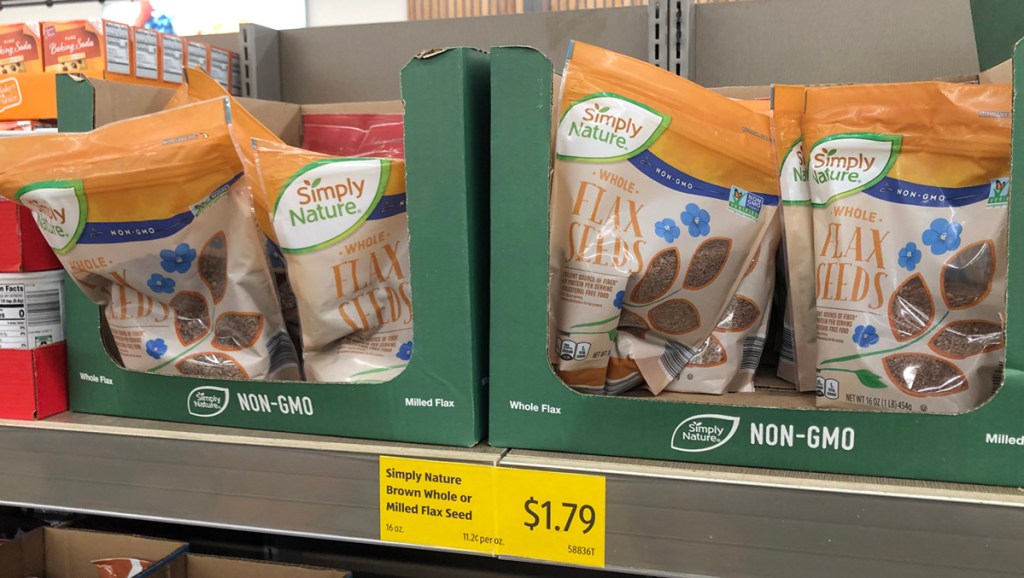 Flax Seeds 16oz $1.79
Serving: 4 tbsp | Calories: 170 | Total Fat: 12g | Net Carbs: 3g | Protein: 6g
---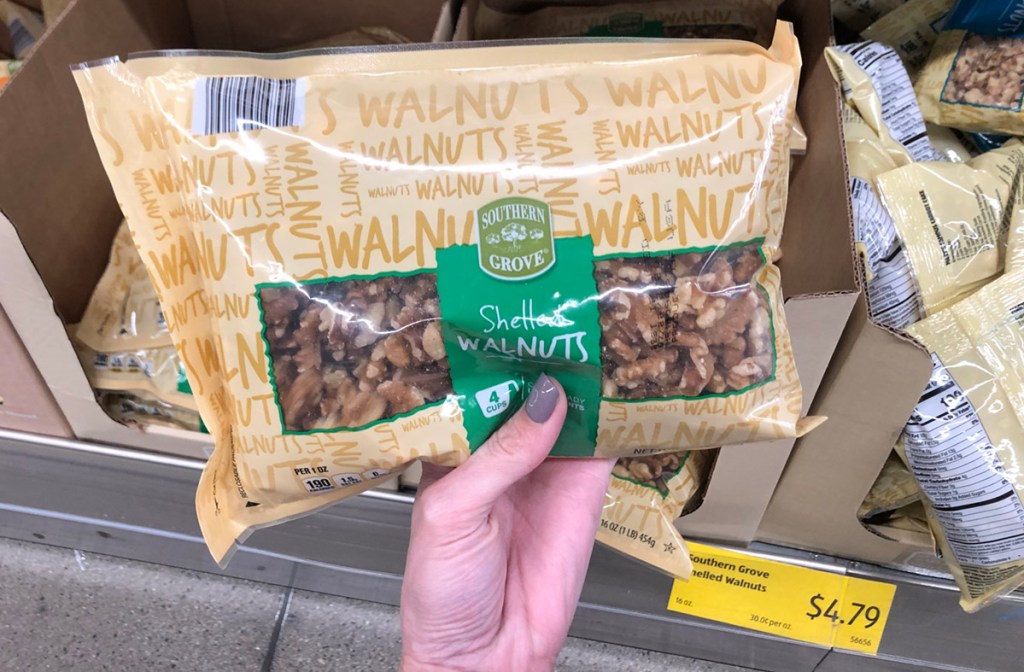 Southern Grove Shelled Walnuts 16oz Bag $4.79
Serving: 1/4 cup | Calories: 170 | Total Fat: 18g | Net Carbs: 2g | Protein: 4g
---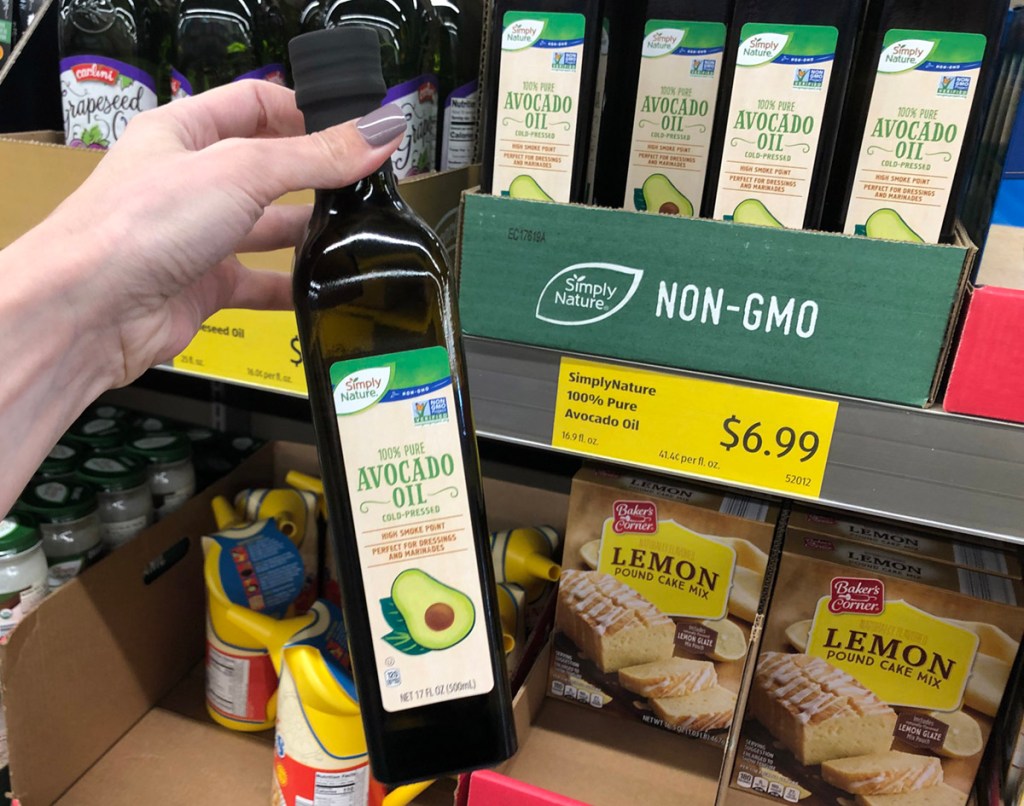 Simply Nature 100% Pure Avocado Oil 16.9oz $6.99
Serving: 1 tbsp | Calories: 120 | Total Fat: 14g | Total Carbs: 0g | Protein: 0g
---
Stonemill Who Needs The Bagel Seasoning 2.3oz $1.95
Serving: 1/4 tsp | Calories: 5 | Total Fat: 0g | Total Carbs: 0g | Protein: 0g
---
Simms Beef Biltong Protein Snacks $3.99
Serving: 1oz | Calories: 90 | Total Fat: 2g | Total Carbs: 0g | Protein: 16g
---
Southern Grove Roasted Pepitas 6oz
Serving: 1/4 cup | Calories: 170 | Total Fat: 12g | Total Carbs: 4g | Protein: 11g
---