Want to Try New Low-Carb Snacks? The Keto Box Has You Covered With All Kinds of Goodies!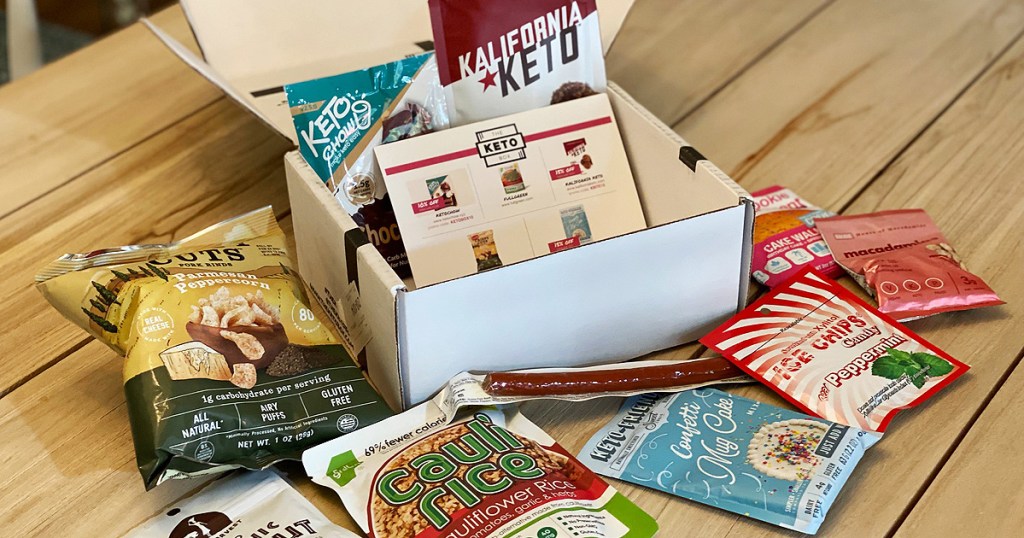 Like trying new keto snacks?
If so, you'll love The Keto Box! What better way to try a variety of low-carb snacks without paying full price for a larger quantity?! Whether you just started eating a ketogenic diet or you've been sticking with it for years, it's always helpful to have some yummy keto snacks around when you want something to munch on.
If you're not familiar with The Keto Box, it's a monthly subscription box that includes 10+ low-carb, keto-approved snacks every month with free shipping! You'll also get exclusive monthly coupons, a free meal plan, a free 20-minute Keto Coaching call after your 2nd month, and more.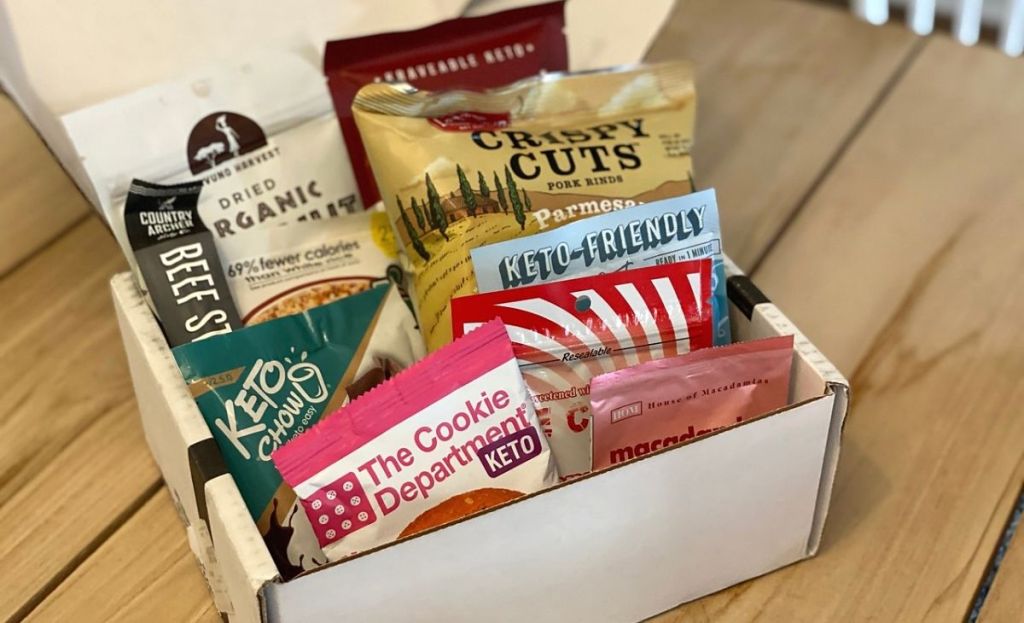 On-the-go snacks such as bars, cookies, sweets, nuts, and meat items.
Baking ingredients such as cookie and brownie mixes, and keto sweeteners.
Condiments and sauces such as keto-friendly ketchup and BBQ sauces.
Drinks such as flavored water or keto-friendly sodas.
Money-saving coupons and exclusive offers.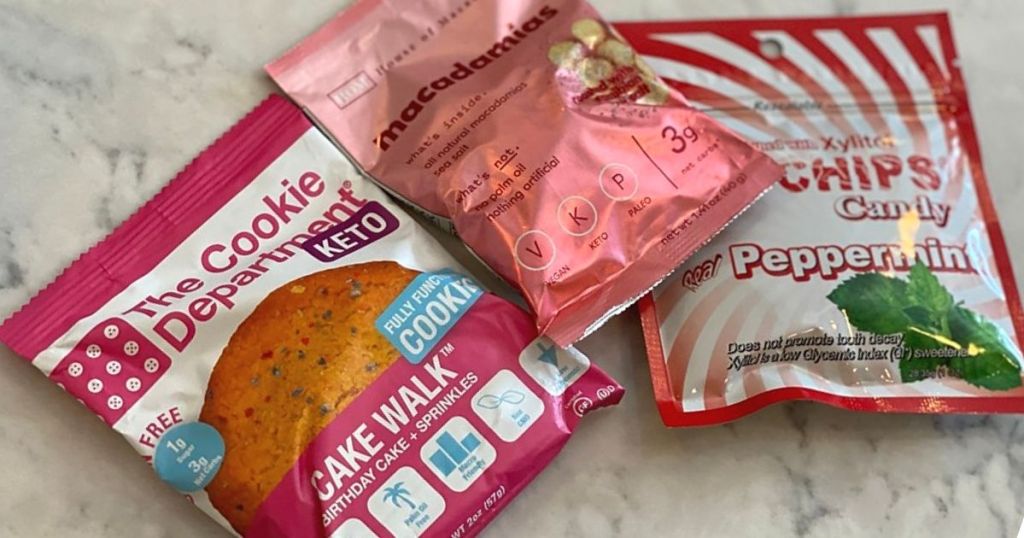 The Keto Box carefully selects its low-carb snacks.
Don't you hate it when you find a "low-carb" snack only to read the nutrition label and discover that it's FAR from being what's really considered low-carb? Luckily, you don't have to worry about that with The Keto Box because they'll never send you items over 5g net carbs or items with non-keto-friendly sweeteners! 🙌🏻
That'll save you a ton of time checking the labels and calculating the nutrition!
---
Want to save on your Keto Box subscription? Check out this 10% off coupon!
Choose the month-to-month Keto Box subscription $40/month
Use keto box coupon code SECRET at checkout to save 10%
Final cost just $36 shipped!
---
*Note that after adding, you will also have the option to add past monthly boxes to your cart at a discount (just keep in mind that the promo code does not work on these items).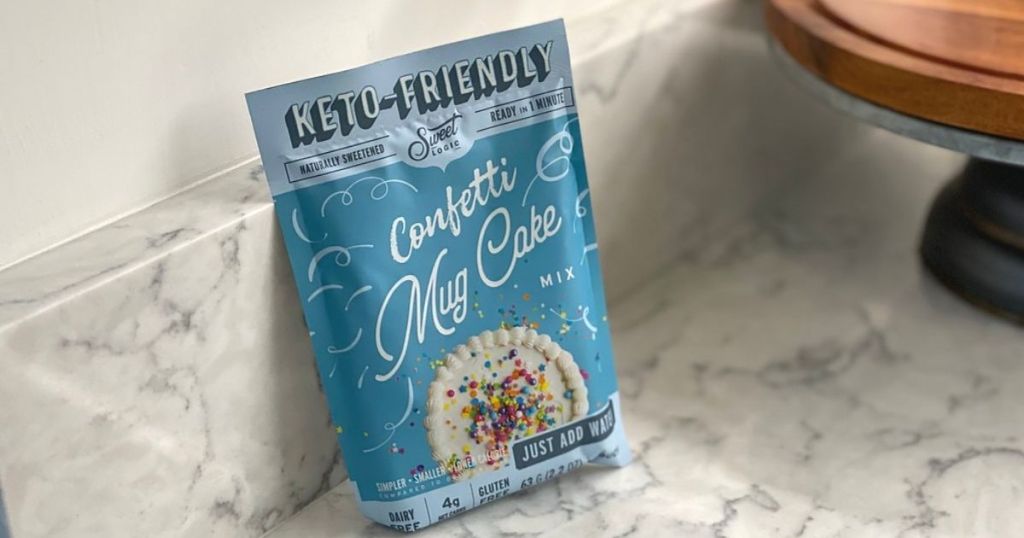 After your first box, you'll get 10+ awesome essentials for your keto journey shipped right to your doorstep every month (boxes are shipped on the 5th of every month)!
NOTE: Your first subscription box will ship out the next business day. Your subscription will automatically renew the following month on the 15th at 12:00AM UTC unless otherwise canceled. Promo code is only valid on first-time month-to-month subscriptions.
---

Low-carb snacking couldn't be easier with The Keto Box subscription.
Fewer store runs and new tasty keto snacks each and every month? It's a win-win! Finding great low-carb items isn't always easy, but you can count on The Keto Box to deliver highly-rated snacks that are ALWAYS super low in carbs.
Interested in having a box of these yummy keto-friendly snacks shipped to your door? Grab yours here!
---
Want more? Check out 10 of the best keto snacks to buy!