This SuperFat Macadamia Nut Butter Is LOADED With Fat & Flavor (+ Exclusive Promo Code)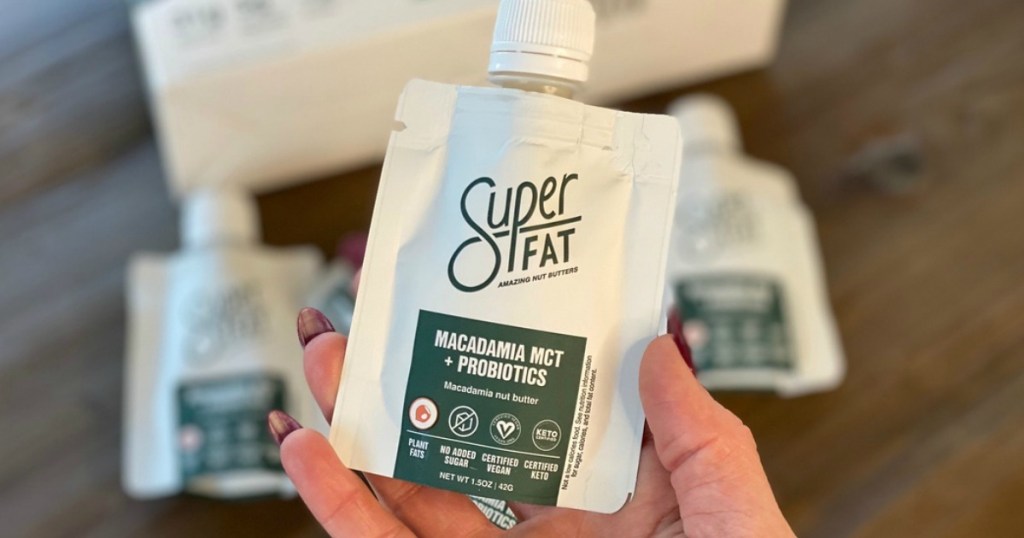 Get your fat fix with SuperFat keto nut butters!
Need a low-carb snack but don't have time to whip anything up in the kitchen? SuperFat has got you covered with their Macadamia MCT + Probiotics nut butter pouches. They're creamy, they're flavorful, and they're loaded with healthy fats and other beneficial nutrients that'll help you crush your keto diet goals.
We've already fallen in love with SuperFat's Keto Cookie Bites, but their nut butter blends hold a special place in our heart (and stomach). And better yet, you can score a sweet deal on them — keep reading for 20% off!
---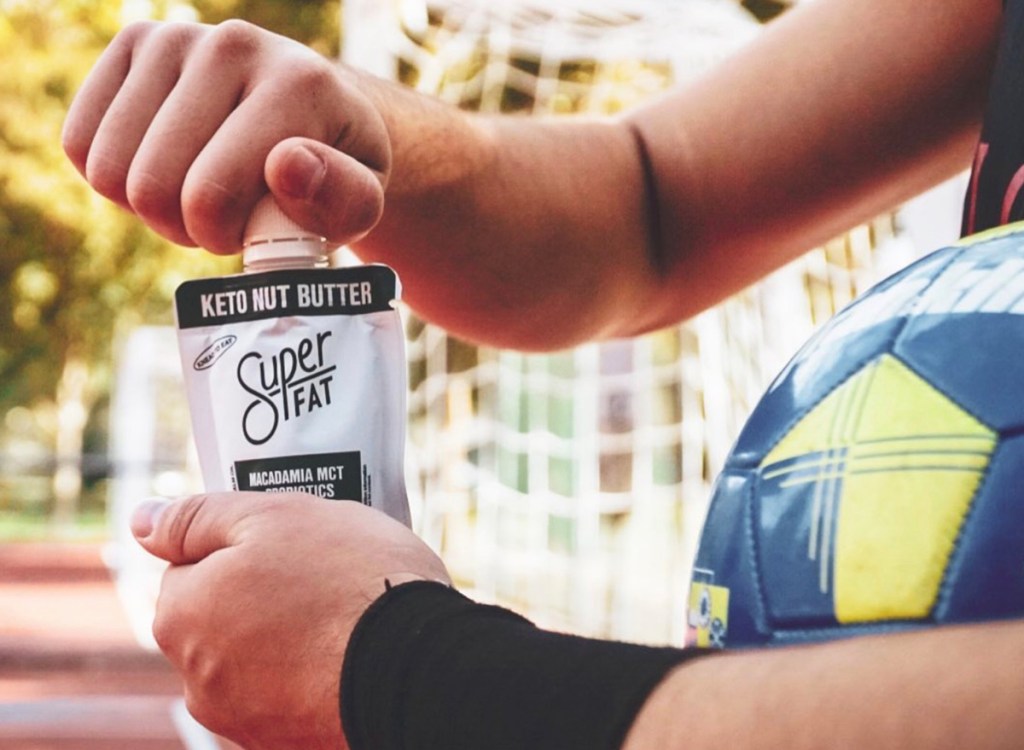 Meet the creamiest keto nut butter you'll ever taste.
If you haven't tried SuperFat's highly-rated Macadamia MCT + Probiotics blend, you're missing out on something truly splendid. I didn't even think it was possible to make a nut butter so creamy and delicious, but SuperFat has done it and I'll keep coming back for more because these pouches are keto must-haves that I always want to have on hand.
Each pouch is packed with plant fats, MCT oil, and probiotics which are all the things we want for fuel, brain function, a strong metabolism, and a healthy gut. 🙌 Who knew there could be so many amazing benefits in such a small container?!
---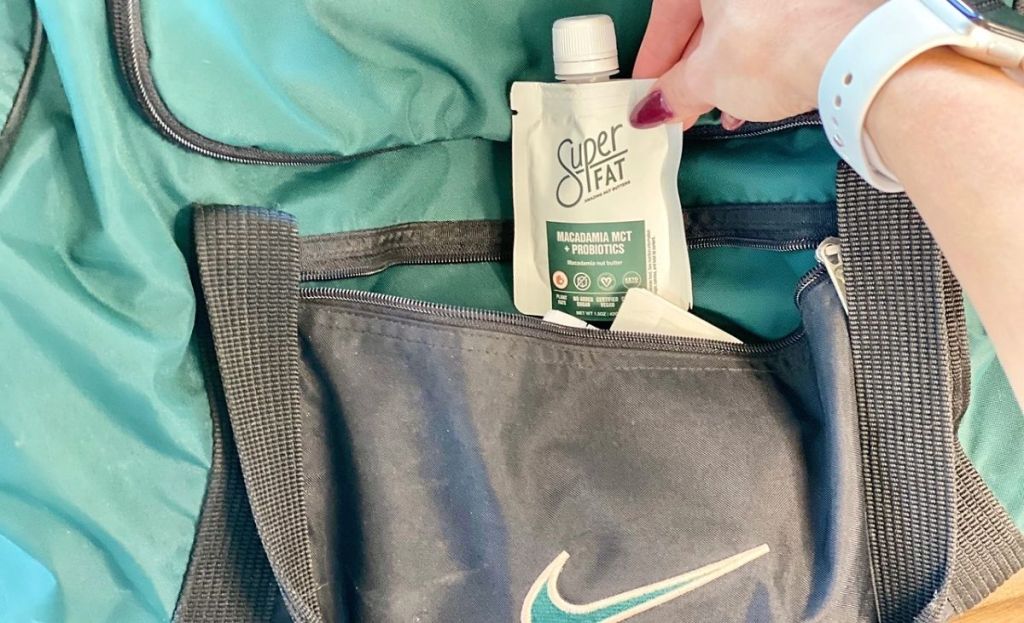 SuperFat keto nut butter pouches are the ideal on-the-go snack.
Whether you're running your kids around all day or you forgot to prep a low-carb lunch, you can always count on some individually portioned nut butter to keep you going.
Throw them in your purse, your glove box, or your gym bag and you'll never have to worry about low energy or reaching for something carb-heavy when you need a pick-me-up.
---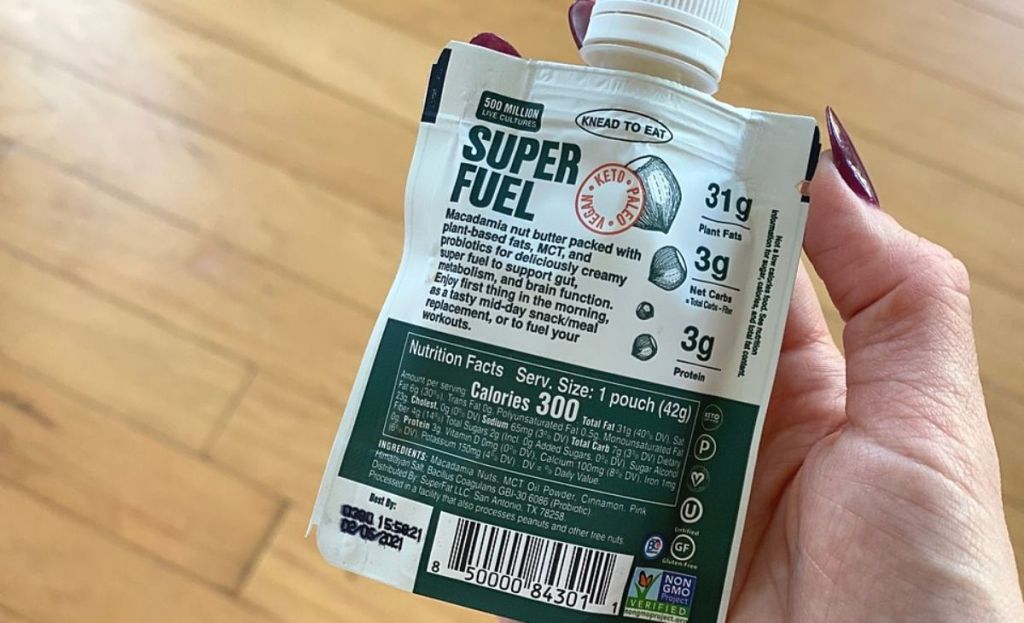 I love that I can always trust the ingredients in these keto nut butters. They're so pure and simple, there's never anything questionable or suspicious on the label, and they taste AMAZING. It doesn't get much better than that (unless there's a deal involved, hint hint 😏).
---
Want more keto nut butters? Check out the other tasty flavor options!
Macadamia MCT + Probiotics isn't the only outstanding nut butter that SuperFat makes. You can choose from 3 other yummy flavors including their Coffee + MCT blend, Protein, and Cacao Coconut (which we've made the most delicious keto coffee creamer with).
Many of the quality ingredients in these low-carb nut butters have been known to:
Improve cardiovascular health and liver function
Boost metabolism and mental clarity
Help reduce blood sugar levels
Promote bone and joint health
Who doesn't want all of those wonderful things for their body?!
---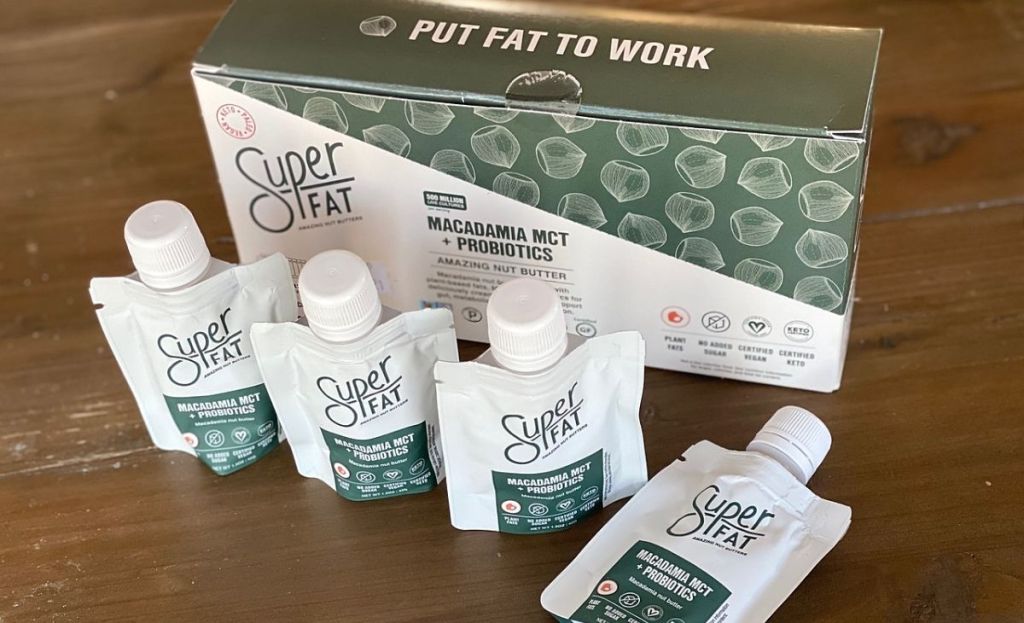 Here's the deal you don't want to miss on these magical pouches!
We've scored our Hip2Keto readers a deal on the delicious nut butters and other keto-friendly products from SuperFat! Use promo code HIP2KETO20 at checkout for 20% off your purchase! Plus, you'll get free shipping on orders $50 or more. 🙌
---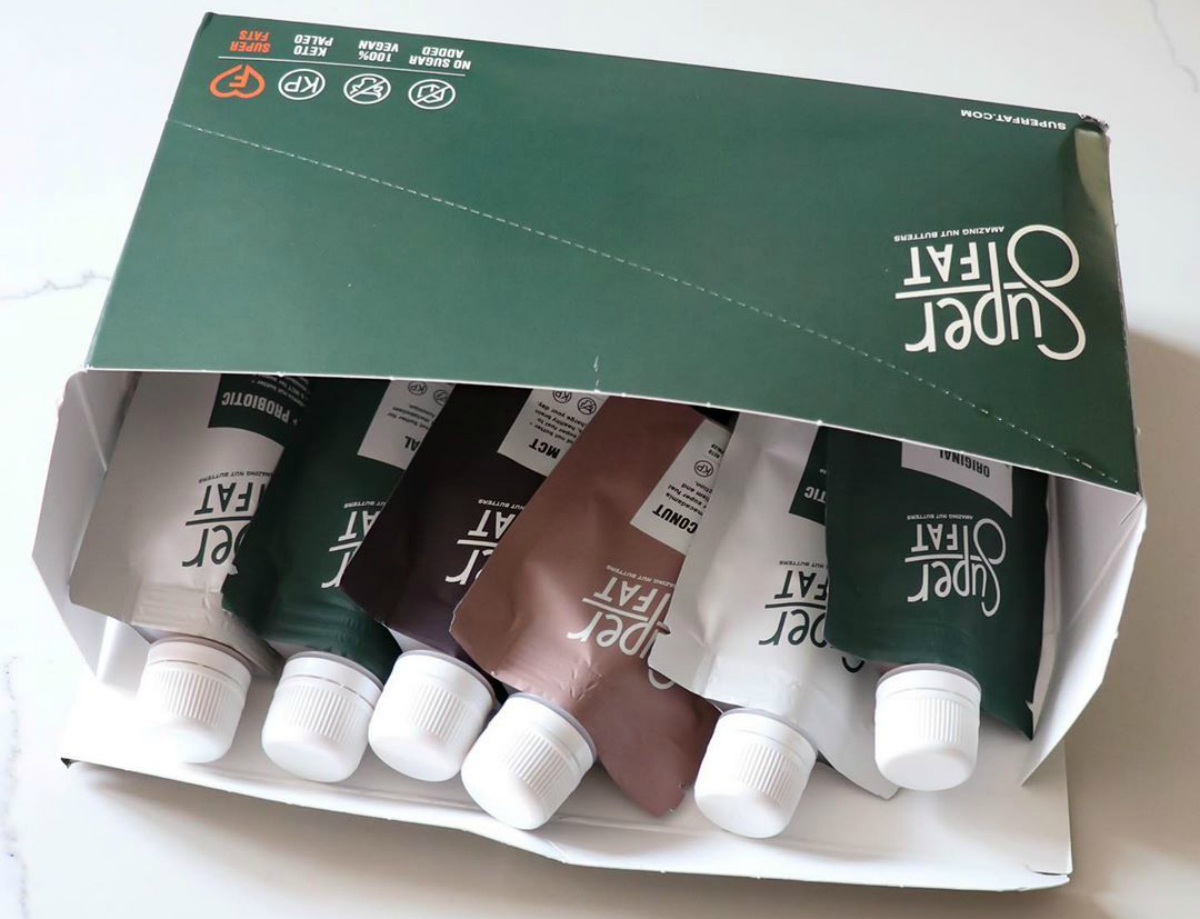 ---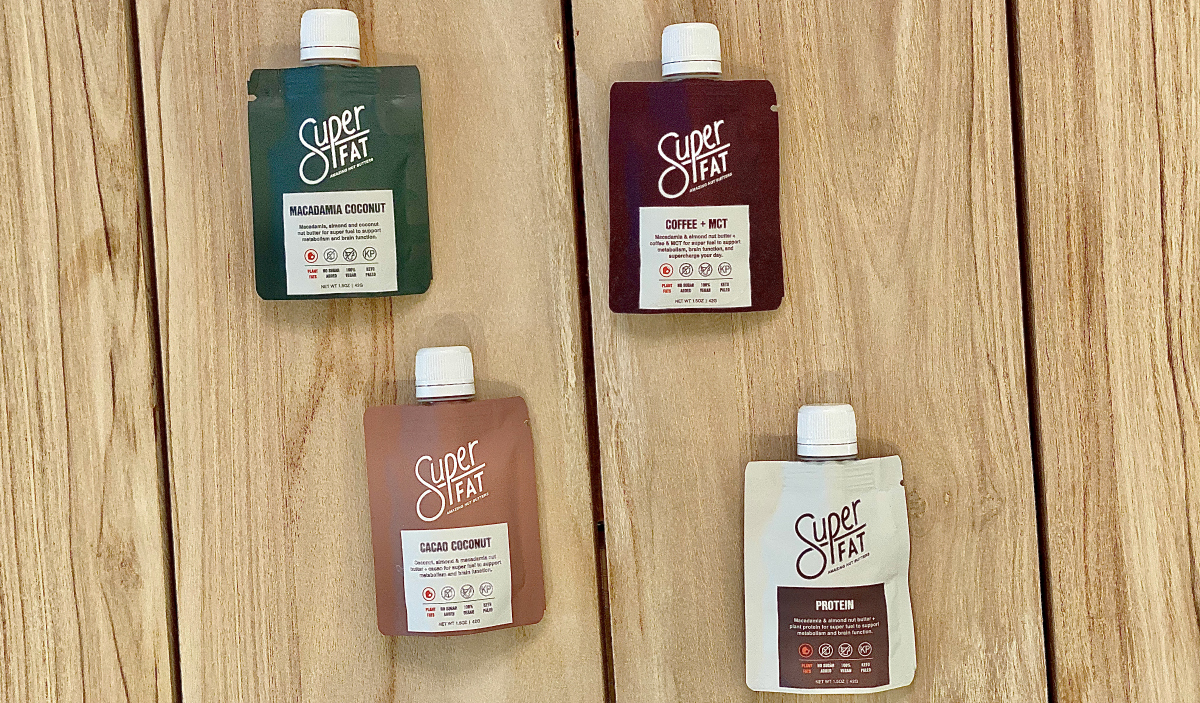 Here's what Hip2Keto sidekick Erica had to say about these SuperFat Nut Butters:
"I'm in love with these portable nut butters! They're such an easy way to get a nice boost of energy and hold me over until dinner—great healthy snack idea. Not to mention, they are all very YUMMY! So convenient too since you can literally just toss in your purse, lunch bag, etc!" -Erica
---
They even offer a 100% satisfaction guarantee!
SuperFat is so sure you will love their products, but if you don't for ANY reason, just let them know and they will refund your entire purchase price. This is limited to one refund per customer.
---
Check out the SuperFat's keto cookies for more delicious low carb snacks!