Save on Keto Muffins & Cakes with Our Exclusive Smart Baking Company Coupon Code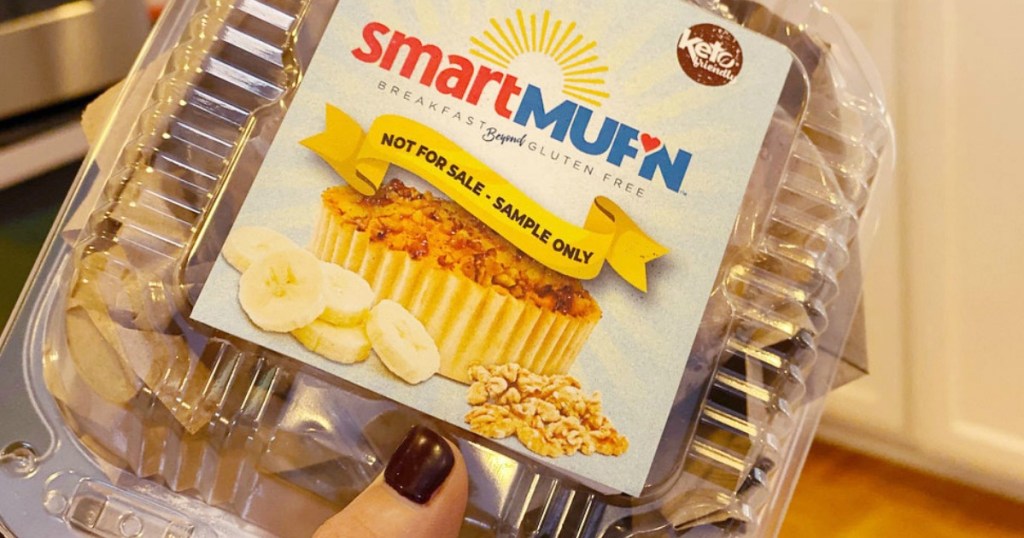 Satisfy your muffin cravings while keeping it keto!
If you're looking for a sweet keto treat, look no further than Smart Baking Company and their delicious varieties of Smartcakes and Smartmuf'ns. These gluten-free, keto-friendly muffins and cakes are individually packaged for on the go indulgence, but there's no snacking guilt here as they have ZERO net carbs per serving!
Even better, we've got an exclusive coupon code and deal idea (see below)!
Plus, they just released a NEW flavor of Smartmuf'ns Muffins – introducing the Banana Nut Smartmuf'n Muffins! 🍌 We tried them and thought they were delicious and oh so yummy served with our keto Starbucks-inspired chai tea latte! 😋
We've got an awesome deal to share!
You can save 10% off your next order from Smart Baking Company by using our exclusive coupon code HIP2KETO at checkout! This offer applies to all sizes of their products and includes sale items as well.
Plus, get free shipping on orders of $65+ after discounts!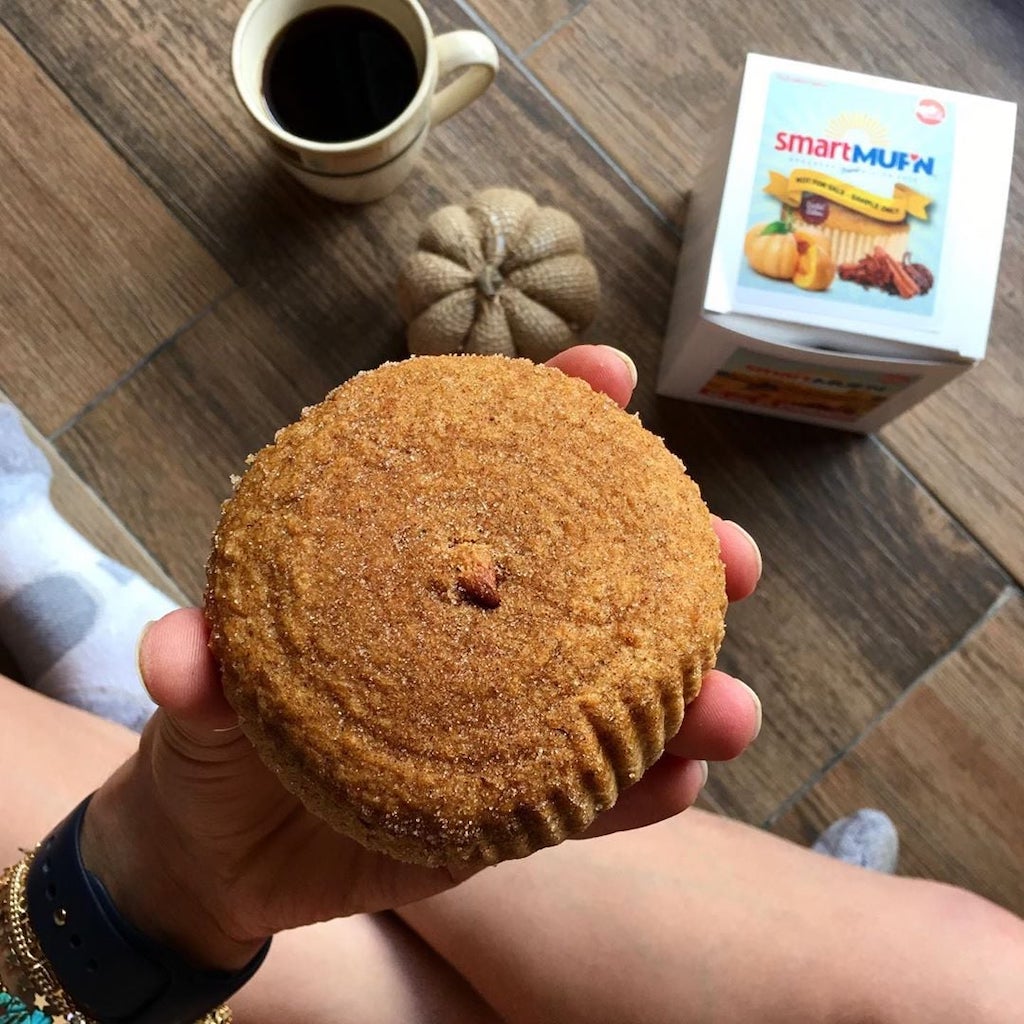 Here's a tasty deal idea:
Buy 3 Smartmuf'n 9-Packs (choose from banana nut, chocolate chip, and/or pumpkin spice) $24.99 (regularly $26.85)
Total = $74.97
Use promo code HIP2KETO (10% off)
Plus, get free shipping on $65 orders
Final cost $67.47 shipped for 27 delicious Smartmuf'ns!

Note that Smartmuf'ns should be stored in the freezer & can last up to a year when frozen. When you're ready to enjoy, either thaw on the counter or microwave them directly from the freezer for approximately 30 seconds.
Here are the ingredients in the banana nut muffins:
Proprietary Fiber Blend (Oat Fiber, Corn Fiber, Flax), Eggs, Pumpkin Puree, Erythritol, Whey Protein Isolate, Olive Oil, Walnuts, Pure Vanilla, Natural Banana Extract, Spices, Herbs, Salt, Cellulose Gum, Monk Fruit, Citric Acid
Nutrition facts per muffin:
Total Carbs: 20g, Fiber: 10g, Erythritol: 10g, Net Carbs: 0g, Protein: 8g, Fat: 9g
---
Craving cookies? We LOVE Bhu Keto Cookie Dough!