Keto Chocolate Celebration Cake
All you Chocoholics are gonna love this keto dessert! 😋
This chocolate on chocolate keto chocolate cake (with coffee added) is my go-to "celebration cake". All of you who are living the keto life need a few go-to low carb recipes that everyone will love – whether they're keto or not.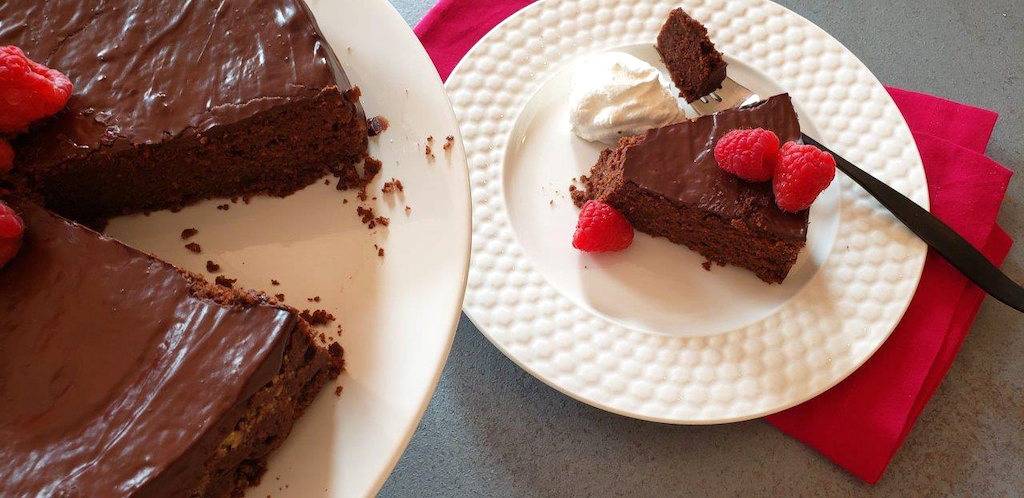 So whether it's a birthday, an anniversary, or any special occasion, this cake is a real winner and a guaranteed crowd-pleaser. It's so easy to make and is quite festive when finished with chocolate ganache and fresh raspberries. So if you love fudgy chocolate cake with even more luscious chocolate on top, this cake's for you!
Collin actually made this cake recently to test it out. She loved how rich and chocolatey it was… and said it reminded her of a fudge brownie. She also took it to the next level by frosting it with Lina's keto buttercream frosting. She also thought it tasted even better the next day.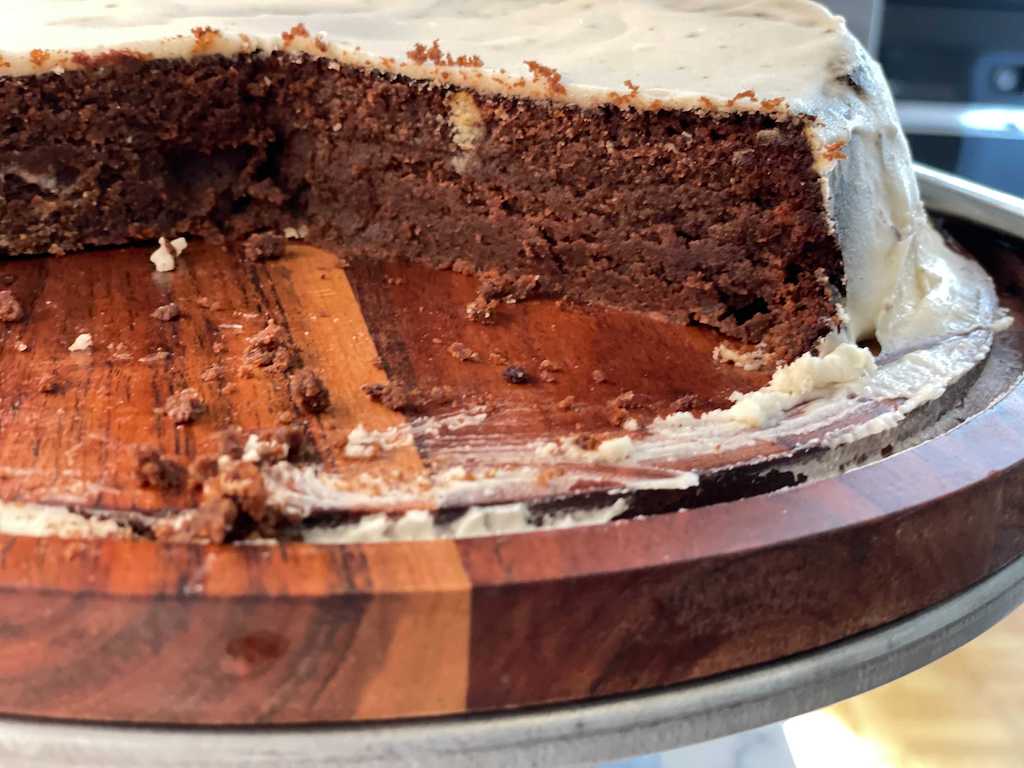 A few tips for making the best keto chocolate cake:
The texture of a cake made with almond flour will always be different than a cake made with all-purpose flour. Since almond flour is very finely ground blanched almonds, it has much more fat than wheat flour… but way fewer carbs!
Room-temperature eggs tend to mix better with the batter and help the cake rise. If you don't have time to allow the eggs to come to room temperature, place them in a bowl of lukewarm (not hot) water for a few minutes.
A cake made with almond flour is quite dense, folding in whipped egg whites adds air to the batter and lightens the cake.
If using a springform pan, consider adding foil or a flat baking sheet under your pan to avoid any messes made by the melting butter.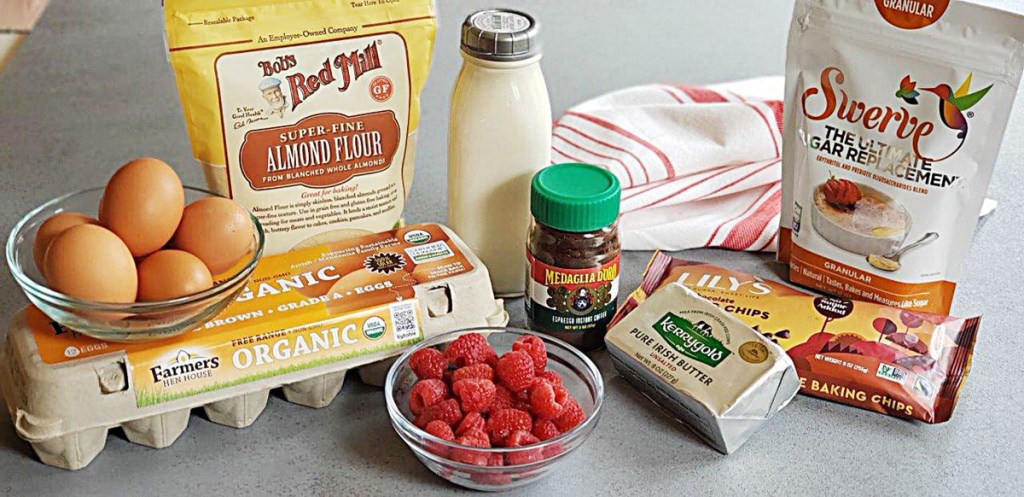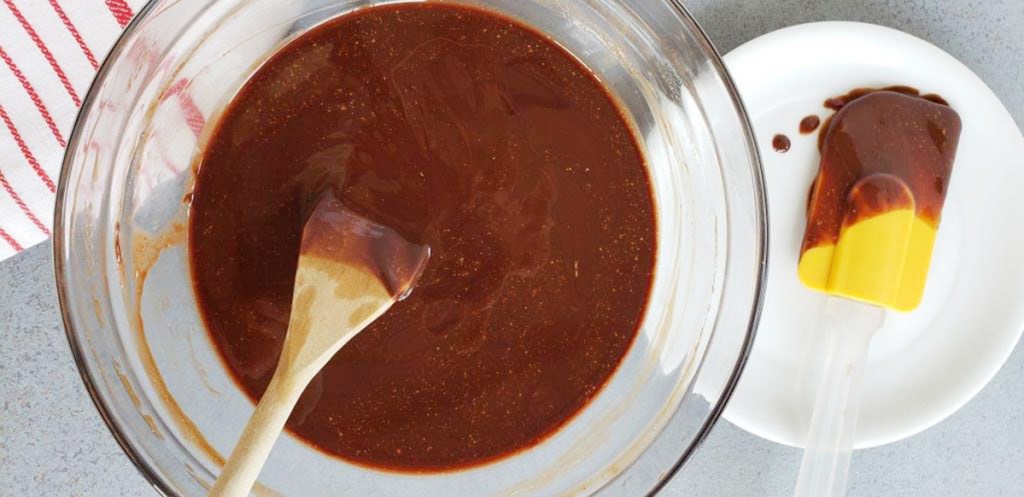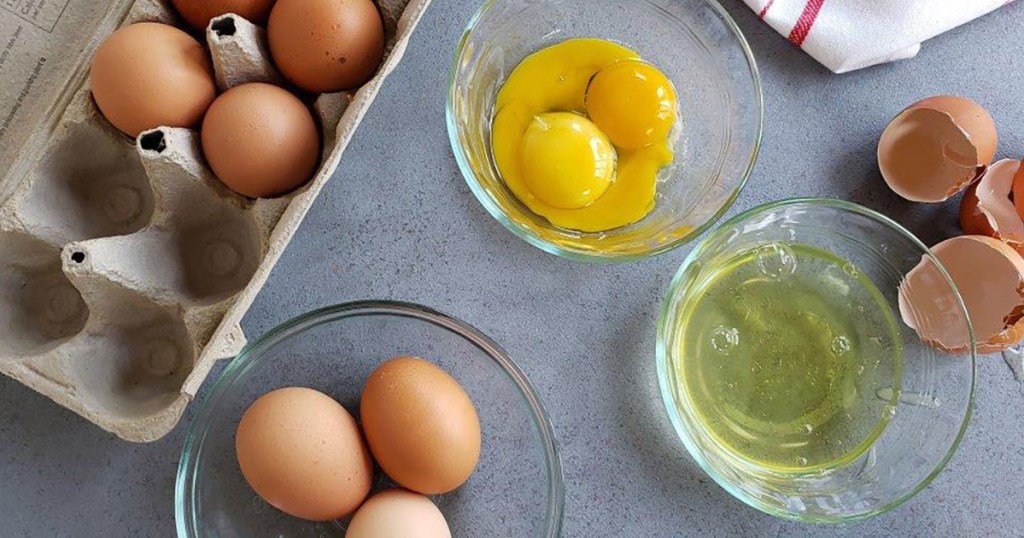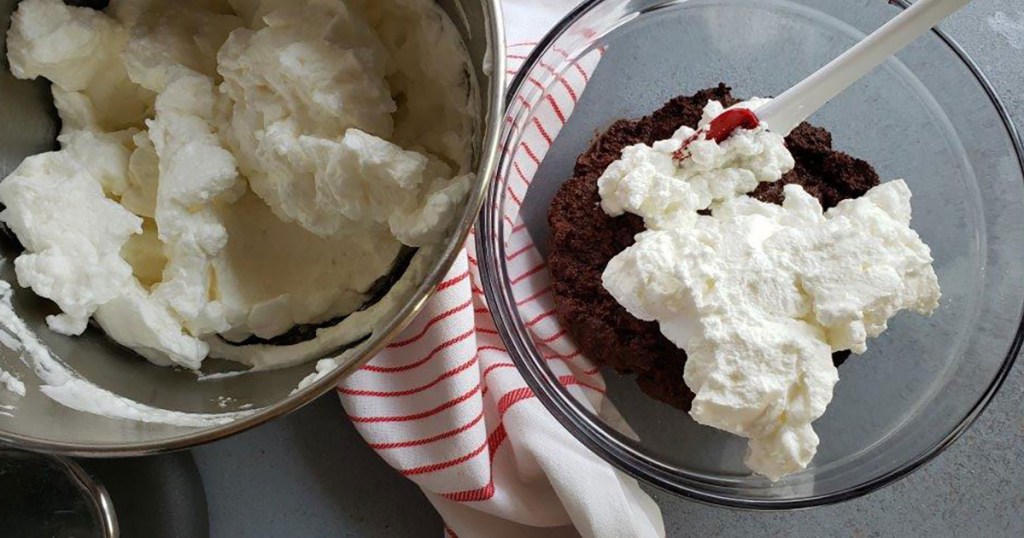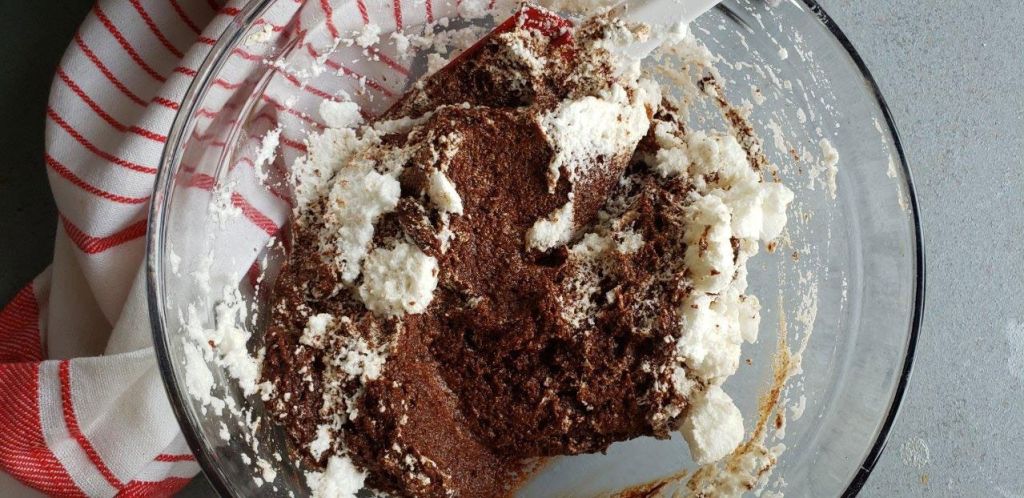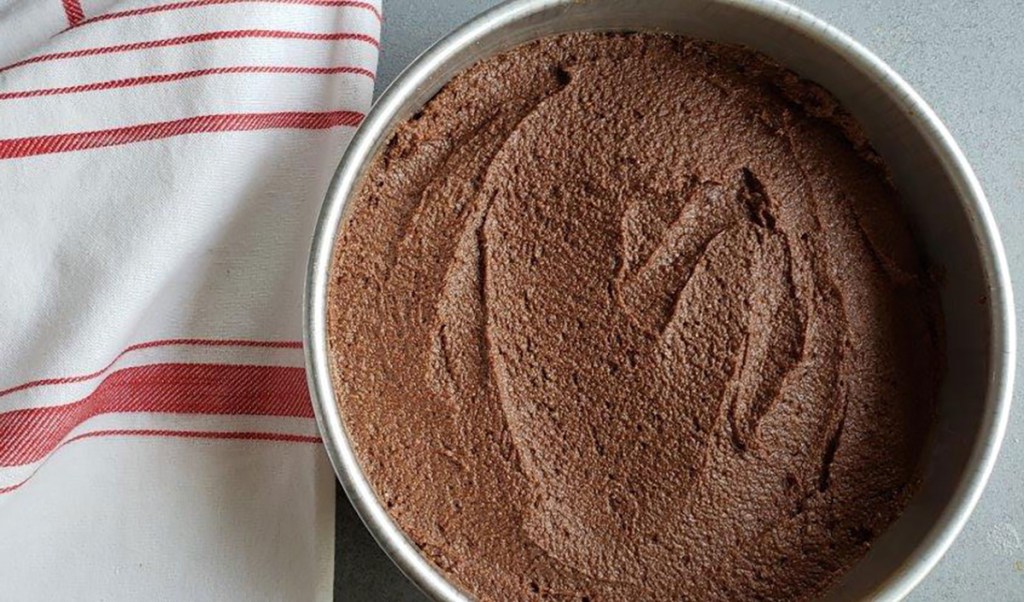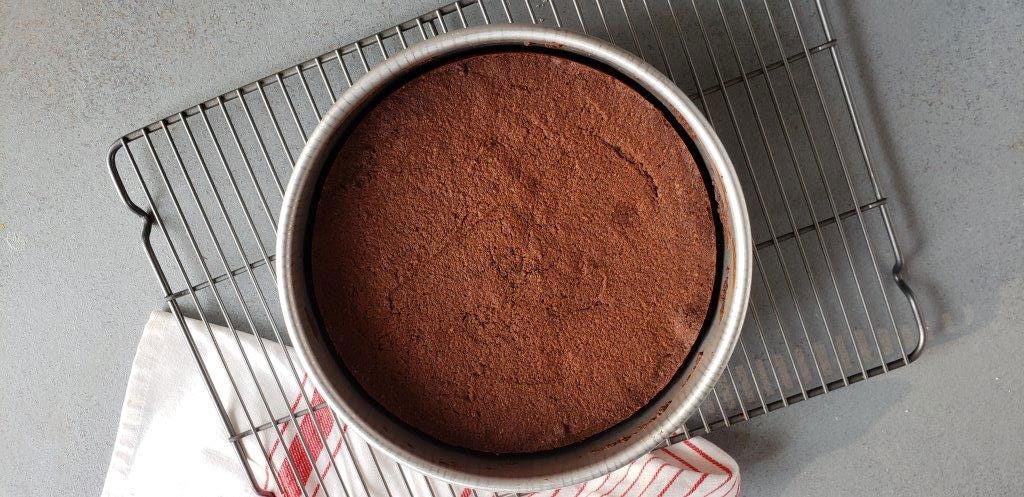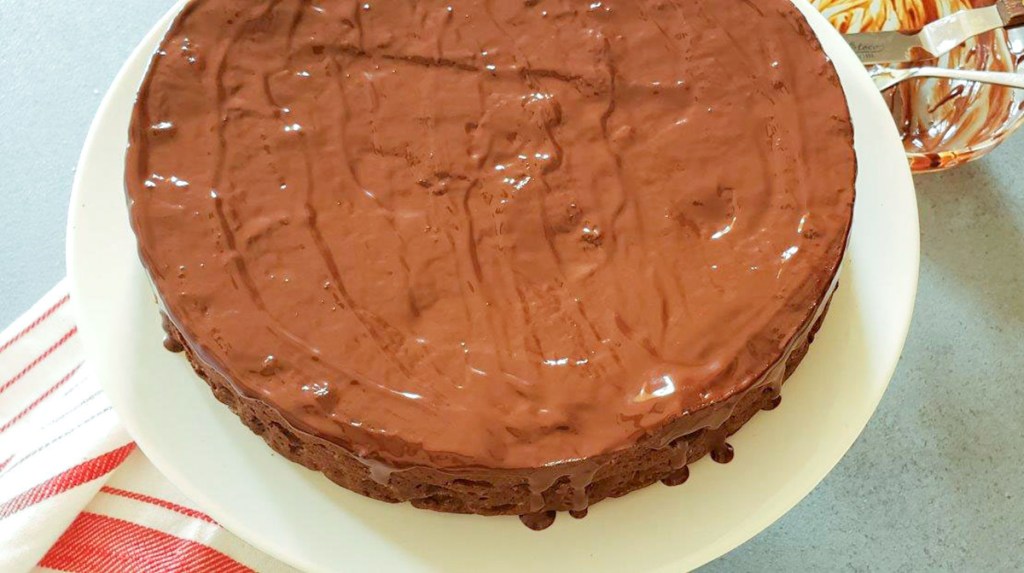 ---
Print
Keto Chocolate Celebration Cake
yield: 16 SERVINGS
prep time: 15 MINUTES
cook time: 40 MINUTES
total time: 55 MINUTES
This dark, rich, and fudgy chocolate cake topped with chocolate ganache and fresh raspberries is delicious and oh so keto!
Ingredients
Chocolate Cake:
1 cup (2 sticks) unsalted butter, plus 2 teaspoons more to grease the pan
5 large eggs at room temperature, separated
2 teaspoons espresso powder dissolved in 1 tablespoon water or 1½ tablespoons very strong coffee (optional, but worth it)
Chocolate Ganache Frosting:
1 tablespoon unsalted butter

Directions
1
To make the cake:
Preheat the oven to 350°F and place the oven rack in the center of the oven. Butter a 9-inch round cake pan or springform pan, and cover the bottom with a circle of parchment paper.
2
Place the chocolate chips and butter for the cake in a microwave-safe bowl and heat in 20-30 second intervals, stirring between heatings until chocolate is melted. Set aside.
3
Place the egg yolks in a mixing bowl with the Swerve granular sweetener and mix using a hand or stand mixer on medium speed for about 2 minutes, until the mixture is a creamy lemon color.
4
In a clean mixing bowl, whip the egg whites with a hand or stand mixer on medium speed for about 2 minutes, until stiff peaks form.
5
Stir the chocolate mixture, almond flour, and espresso into the yolks using a rubber spatula. The mixture will be quite thick.
6
Gently fold the egg whites into the batter in 2 batches using a spatula.
7
Pour the batter into the prepared pan and bake for 40-45 minutes until the cake puffs up and you just begin to see cracks on the surface. Test for doneness with a toothpick. The toothpick should be fairly dry with a few crumbs. Be careful not to over bake the cake.
8
Cool completely on a wire rack. Run a knife around the edge of the pan to release the cake.
9
To make the chocolate ganache: 
Place the chocolate chips and butter for the ganache in a microwave-safe bowl and heat for about 20 -30 seconds. Stir to combine.
10
Drizzle over the top of the cake, letting the chocolate run down the sides of the cake. When the chocolate has set, place raspberries in a mound in the center of the cake (optional but pretty). In addition, you can serve with whipped cream or keto ice cream, placing a few berries on each serving. Enjoy!
Additional Notes
Don't be alarmed by the high total carb count! Fiber and erythritol (the main ingredient in Swerve & Lily's Chocolate) do not affect blood sugar in the same way that regular carbs do, so we've subtracted them from the total carb count. You'll see that the net carbs are much lower once you remove the sugar alcohols and fiber.
This recipe was created for Hip2Keto by Cindy Epstein.
Nutrition Information
Yield: 16, Serving Size: 1 slice
Amount Per Serving: 253.7 Calories | 24g Fat | 20.8g Total Carbs | 6.1g Fiber | 11.2g Sugar Alcohol | 5.4g Protein | 3.5g Net Carbs
---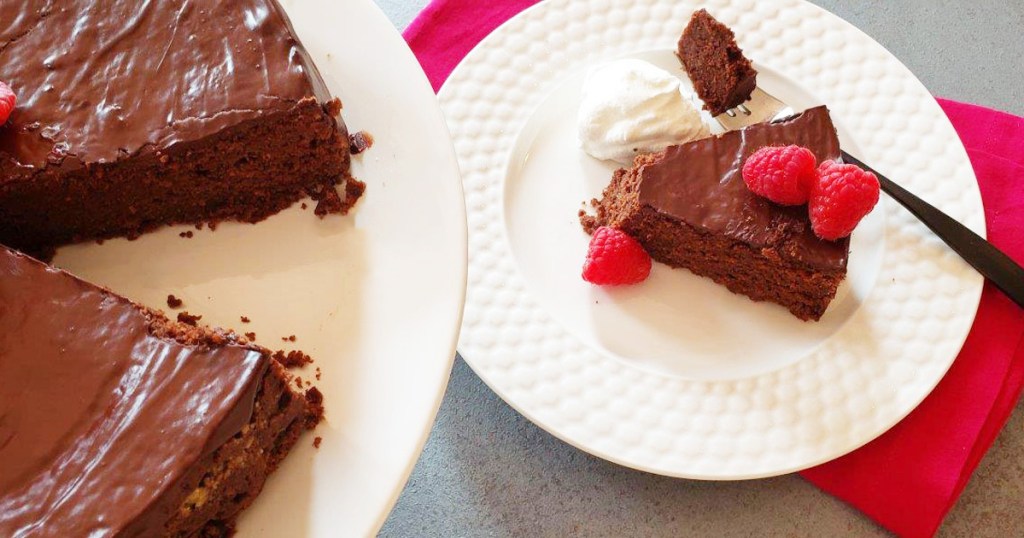 Just in time for the holidays!
I am absolutely adding this keto chocolate cake to my holiday dessert menu! It's so rich and creamy that you'll feel like you are cheating by eating one of your holiday favorites, but never fear, this dessert is oh so keto.
Try it and let me know what you think.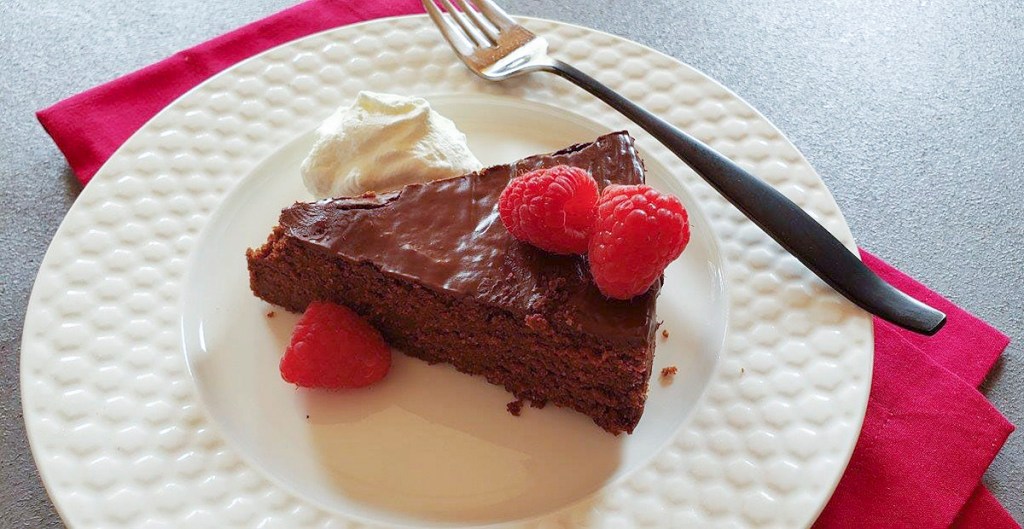 My Hip sidekick Jenna gave this recipe a try and here's what she thought:
This cake was so easy to make! I appreciate that the espresso is optional but it is so worth it, I thought that was a super fun secret ingredient that really made the flavor so rich and tasty! I'd suggest playing around with the amount of sweetener you add to find your "sweet spot" flavor-wise. Maybe start with a smaller amount then keep adding to the mix as you prefer."
---