Ken's Steak House Ranch Dressing is Delish!

Are you a Ranch lover? ?????
We love Ken's Steak House Ranch – it's savory but not tangy! And, with just 2 grams of carbs per serving (2TB), you can still enjoy your favorite salad or veggies without the carb guilt. It's often hard to find a creamy Ranch salad dressing that tastes good and is also low-carb. This one is phenomenal and it's a favorite of several our team members!
My favorite way to use it is to make my own ranch dip with it! I simply mix a cup of sour cream with a cup of mayonnaise and then enough Ken's Steakhouse Ranch to taste. Then I refrigerate to let the flavors meld together, and I have a simple delicious dip the entire family devours with pork rinds and veggies!
We found the best prices for a 16oz bottle of Ken's at Target for just $2 (regularly $2.59) and at Walmart for $2.48.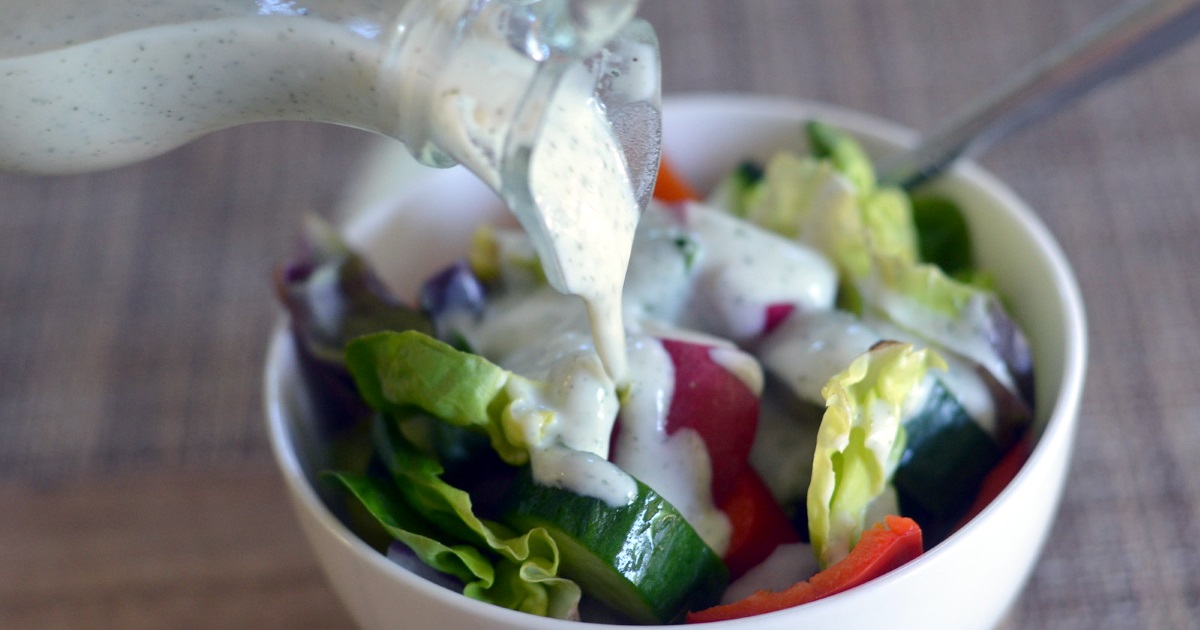 Check out this rave from my Hip2Keto sidekick…
"I love the flavor and robustness of this dressing. I can also thin it slightly with a little water, which helps for salad distribution." – Jamie
---
Nutrition: 140 Calories | 15g Fat | 2g Carbohydrates | 0g Protein
And no, we are not getting paid to post about Ken's Ranch. We just love it and want to share with you!
---