Twisted Maple Candied Bacon Keto-Style!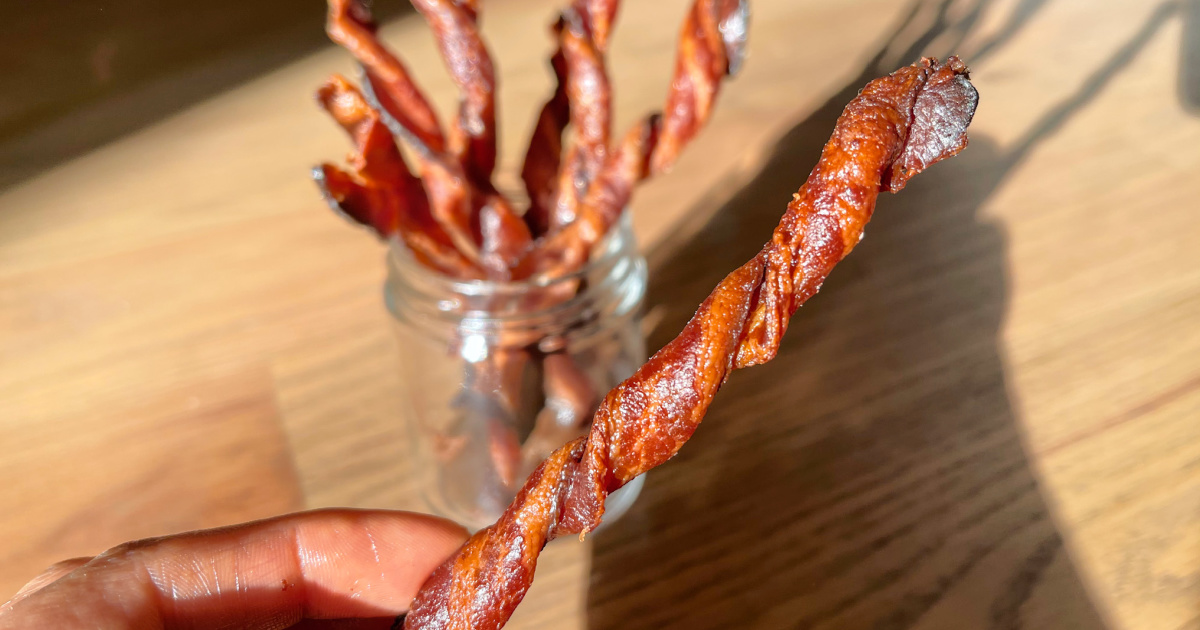 This viral TikTok food hack is BACON me crazy! 🥓
Right when you thought bacon couldn't get any better, the internet did its thing and showed us a whole new way to enjoy a keto classic. I've always thought of bacon as the gateway food to keto — once you realize you can have bacon on a diet you never look back!
We knew we had to give this viral food hack a try but not without adding our own little twist with some keto-friendly maple syrup for a salty & sweet candied bacon treat!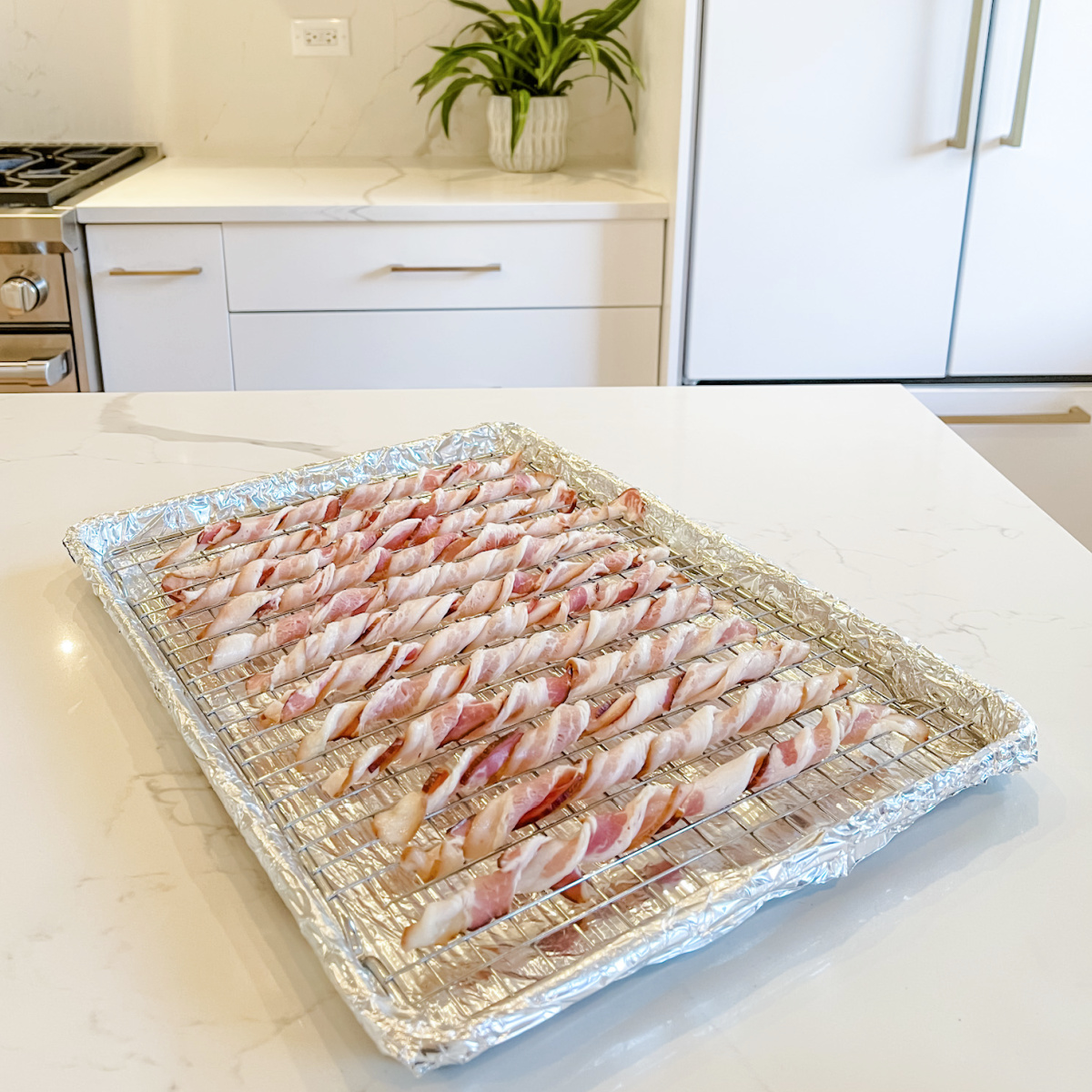 Ending the bacon dilemma once and for all!
This hack ends every bacon lover's biggest dilemma… crispy or chewy? How about both! Who knew simply twisting bacon and baking it on a wire rack would give you the best of both worlds!? After you try this candied bacon hack, you'll never go back to boring flat bacon again. 🥓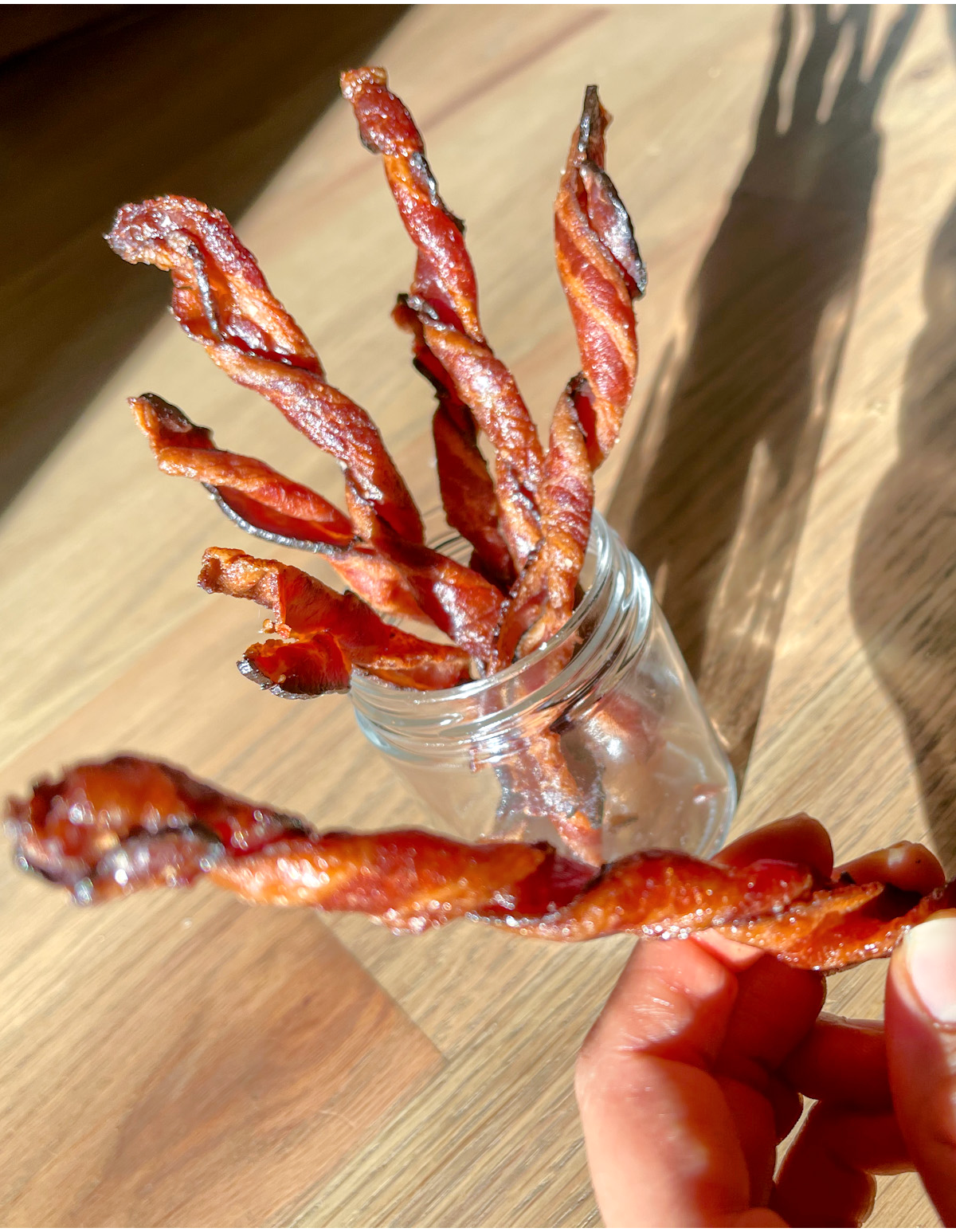 Tips for making the best keto twisted candied bacon:
Don't skip out on the vinegar if you can. The vinegar is technically optional but I highly recommend keeping it in. The added acid balances the sweet and salty flavors and adds brightness to the richness of the bacon.
You can grab our favorite monk fruit directly from Lakanto and save 15% off your order when you use promo code HIP2KETO at checkout.
Feel free to double up the recipe! The bacon will shrink when it cooks so it's okay if the strips overlap or touch a little bit on the rack.
Make sure to give the bacon enough time to cool for the best twist. If you try to eat them too soon after taking them out of the oven they could lose their shape more easily so be patient. I suggest waiting about 10 minutes to enjoy the full twist effect!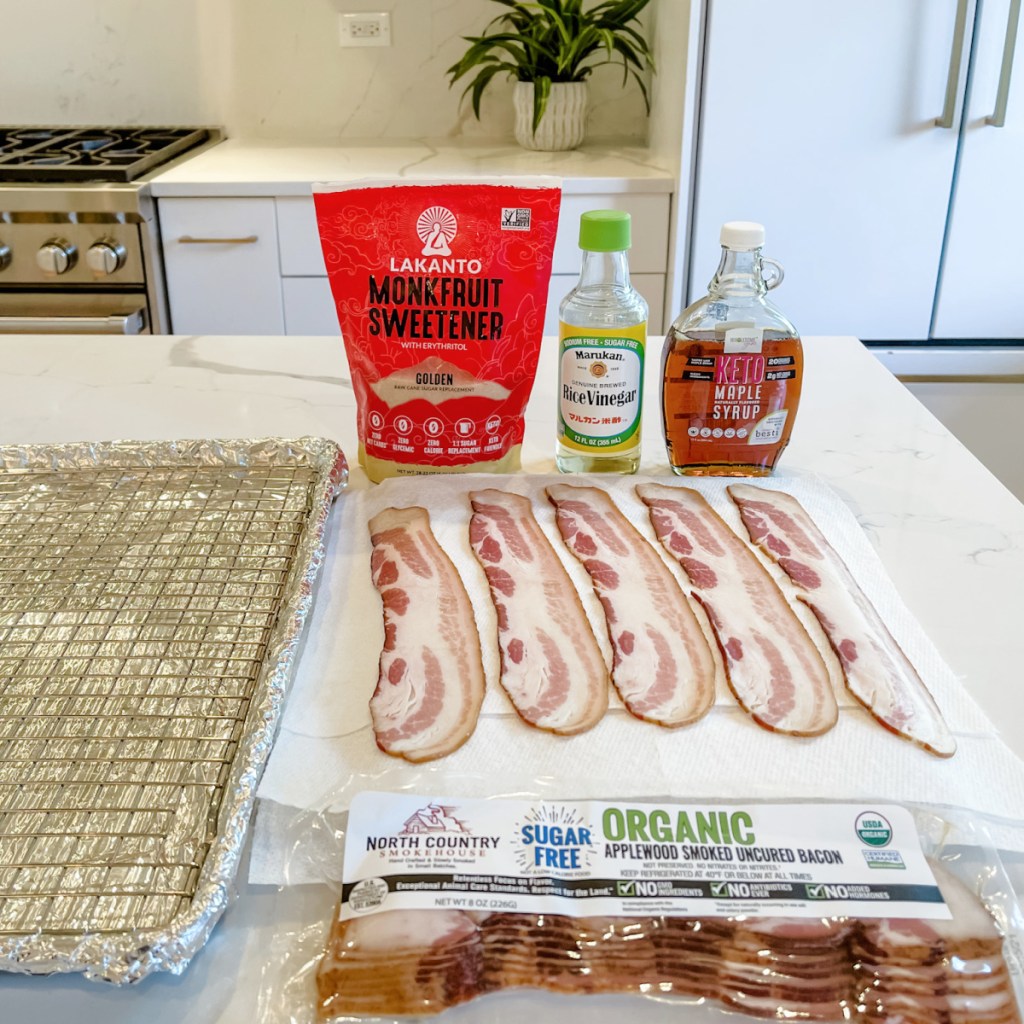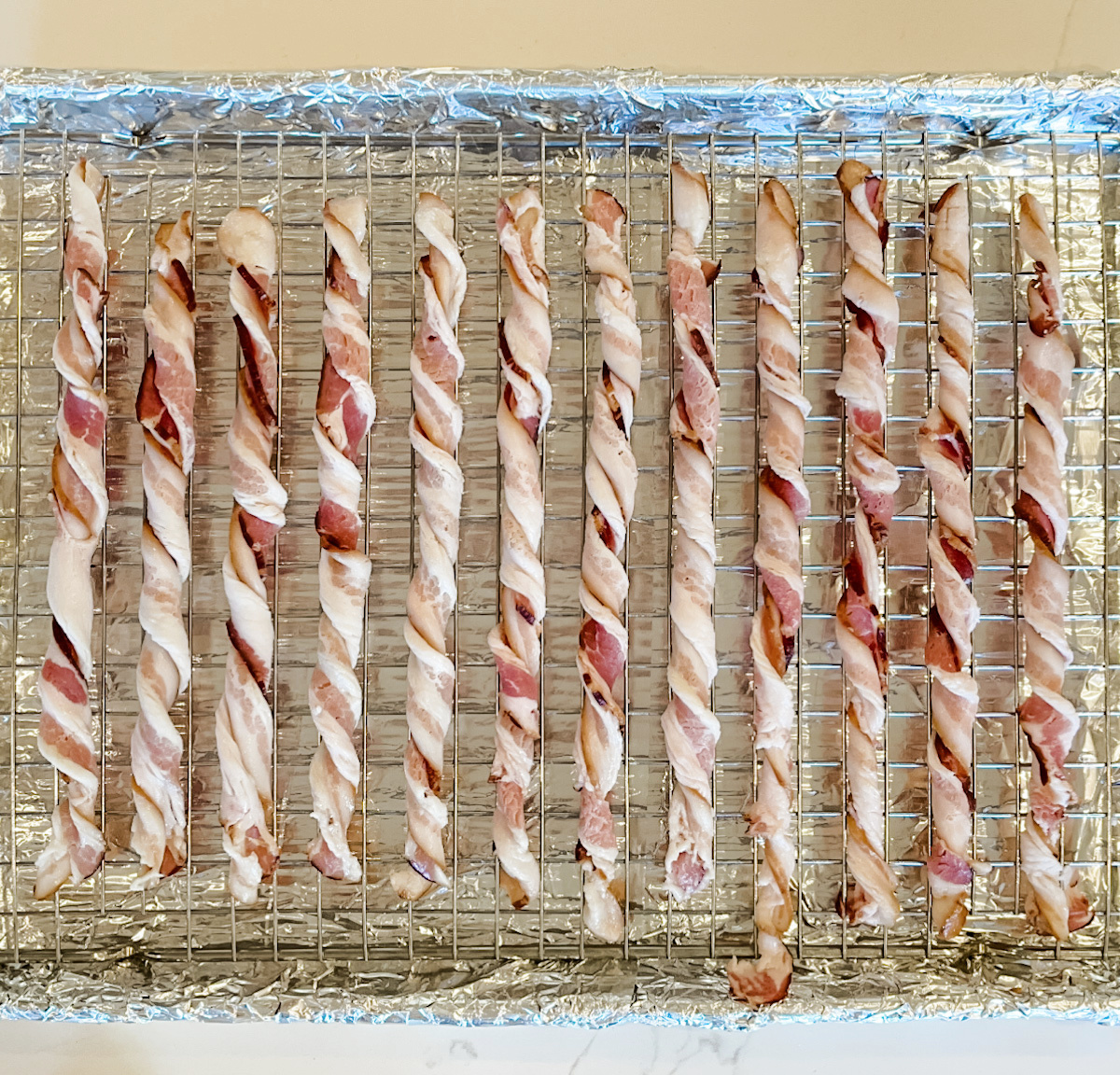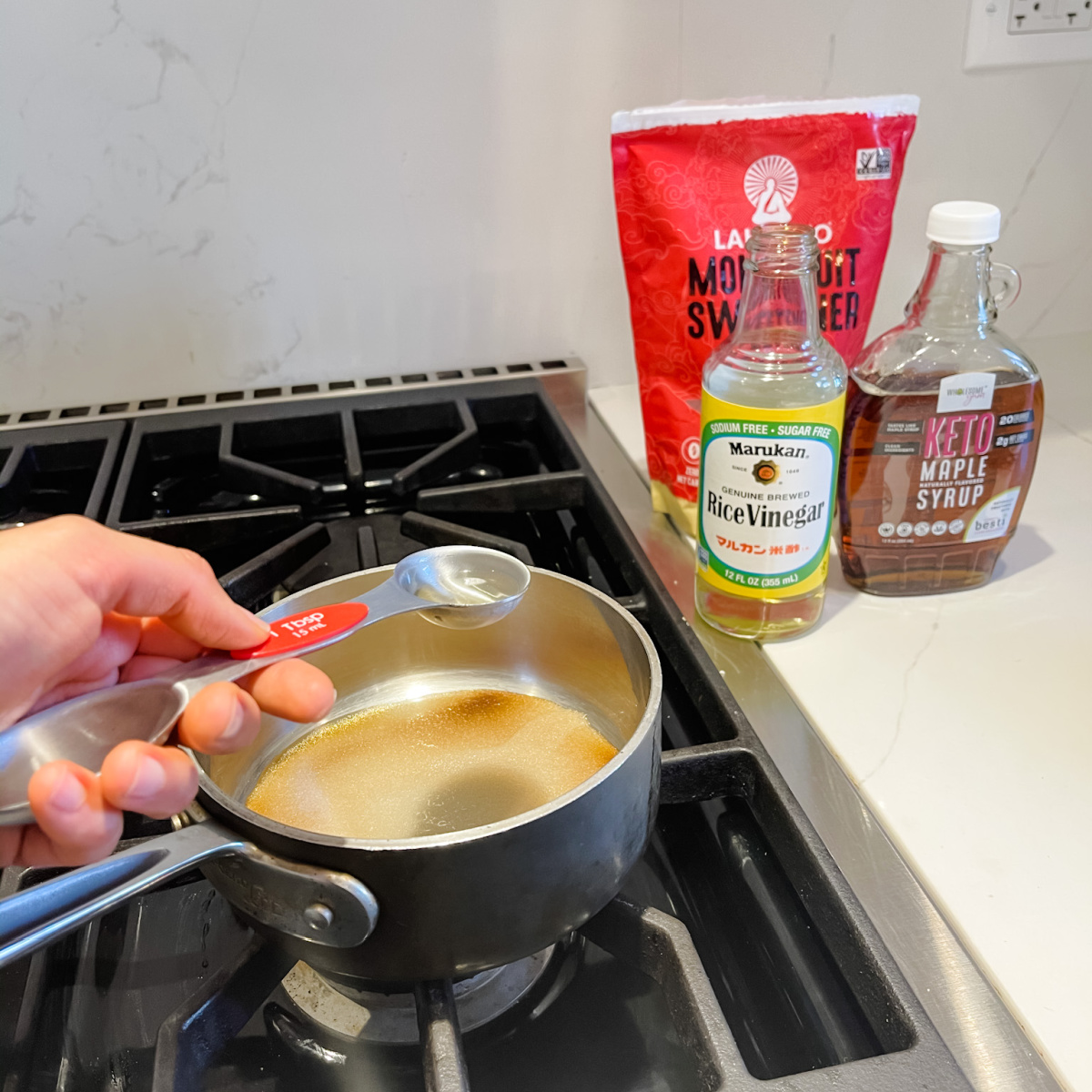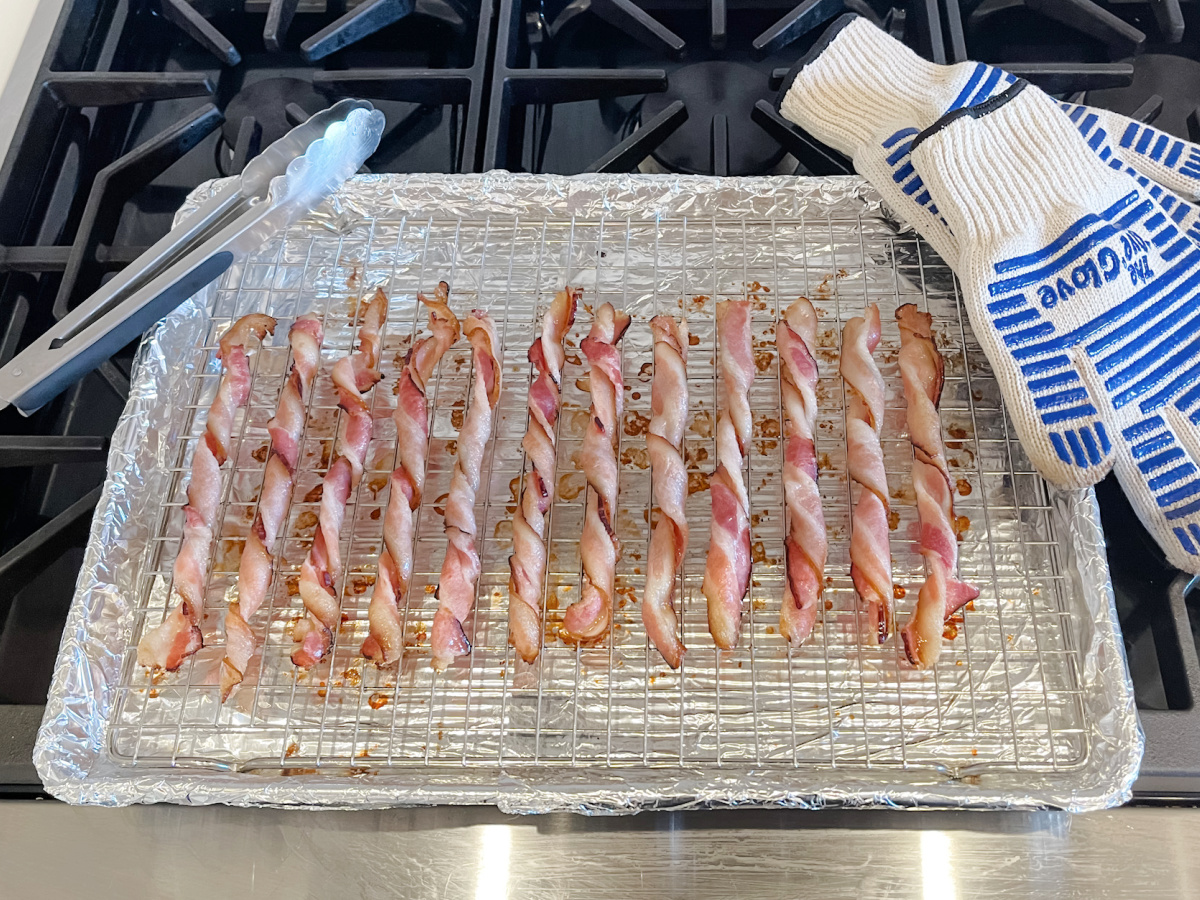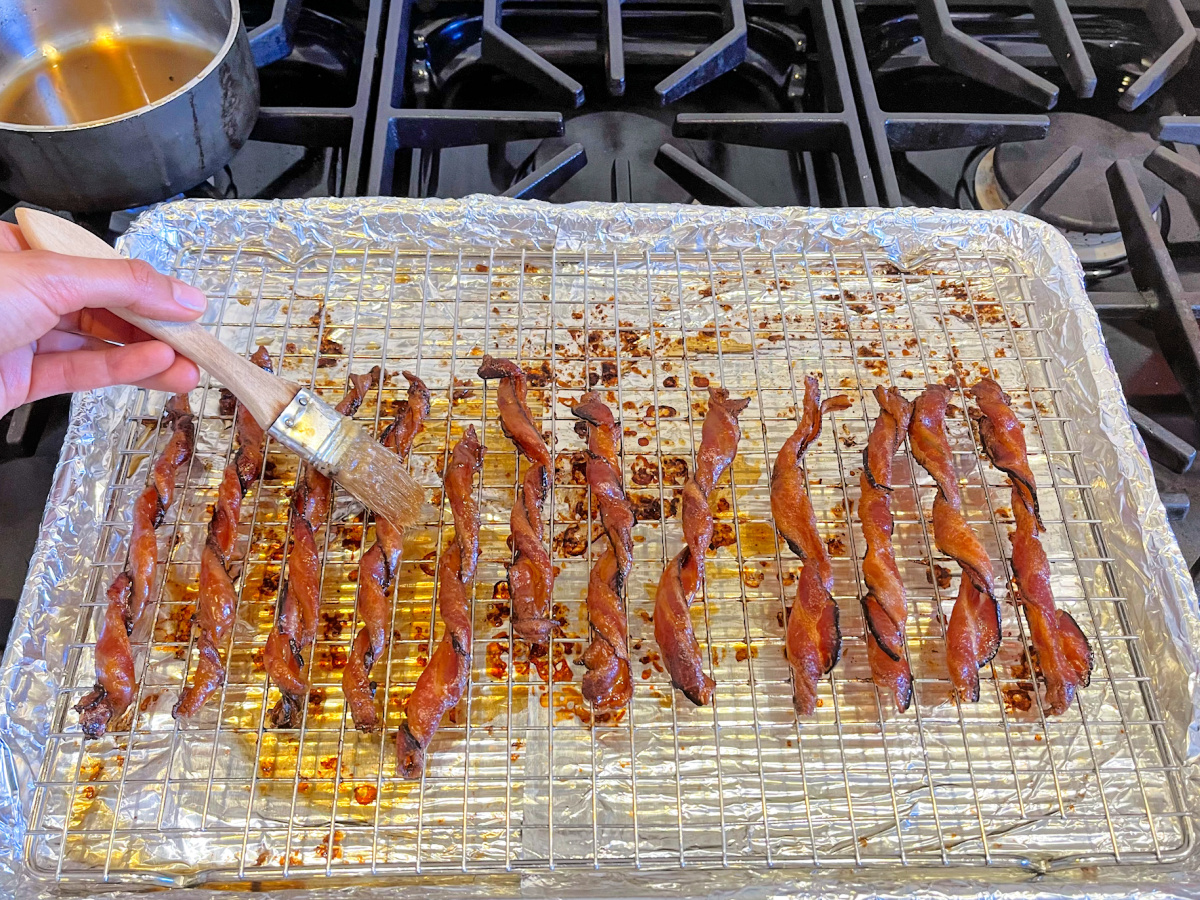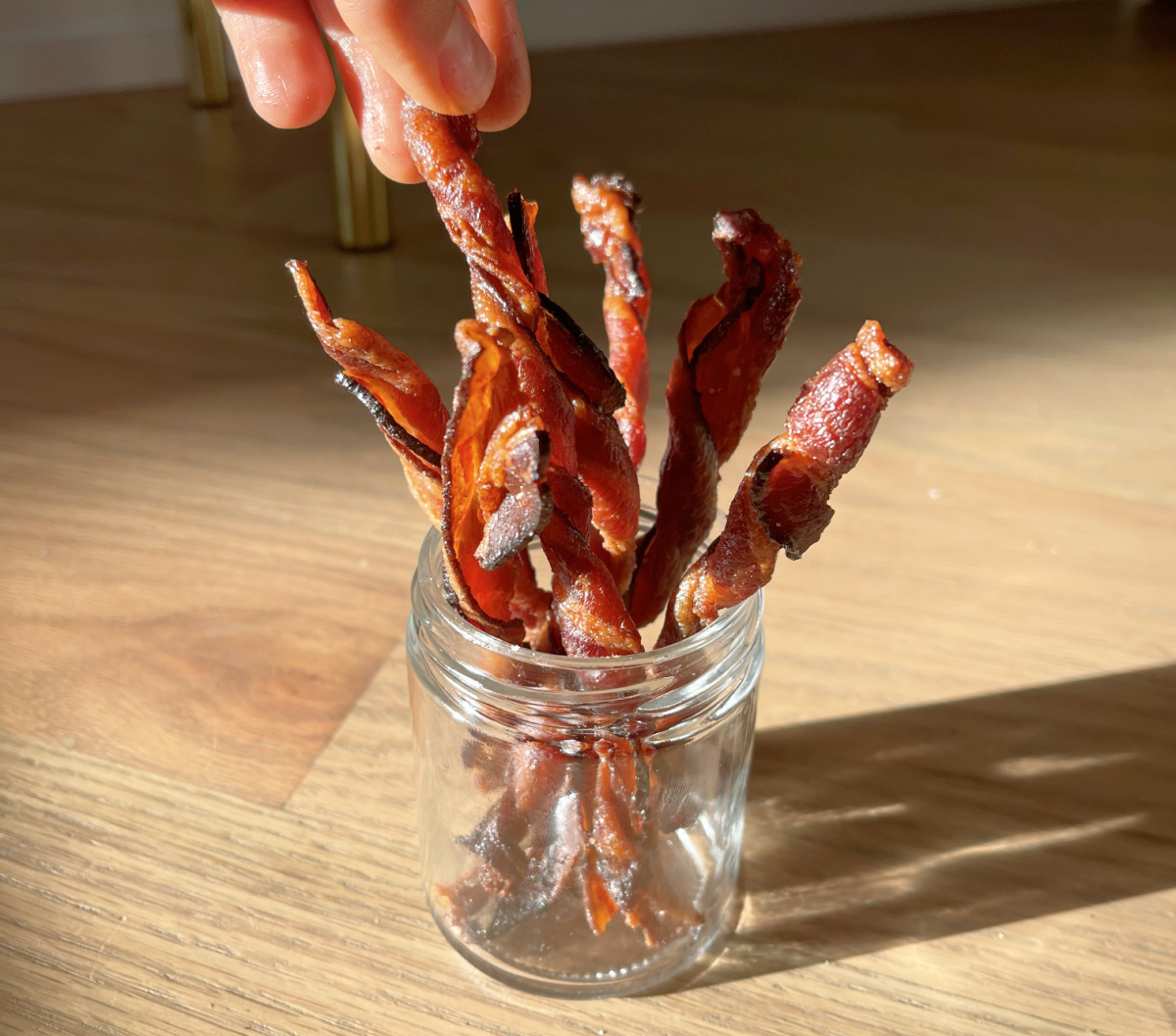 ---
Print
Keto Twisted Maple Candied Bacon
yield: 12 SERVINGS
prep time: 10 MINUTES
cook time: 35 MINUTES
total time: 45 MINUTES
The best bacon of you life is only a simple hack away! Give this internet viral food hack a try and get the perfect combo of crunchy and chewy.
Ingredients
12 slices thick-cut bacon
2 tablespoons vinegar (rice or apple cider vinegar)
Directions
1
Preheat the oven to 350 degrees. Baking bacon can be very messy so make sure to prepare a baking sheet with aluminum foil for easier clean up. Then place a wire rack over the foiled baking sheet.
2
Twist each slice of bacon tightly by holding one end of the bacon and then using your dominant hand to twist the other end. Carefully lay each twisted bacon strip on the rack.
3
Bake bacon for 20 minutes.
4
While the bacon begins to cook, make the candied coating. In a small saucepan, heat the golden keto sweetener, vinegar, and sugar-free maple syrup over medium heat until the sweetener is completely dissolved.
5
Remove the rack from the oven and use tongs to carefully flip over the bacon. Then brush the maple mixture on top of each bacon twist. Return to the oven for 10 minutes.
6
After 10 minutes, remove from oven, and flip and baste again. Cook bacon for another 5 minutes, with the option to baste and bake a third time for sweeter and browner bacon.
7
Remove bacon from the oven and let cool for at least 10 minutes for full crispness!
Nutrition Information
Yield: 12, Serving Size: 1 twist
Amount Per Serving: 34 Calories | 2.5g Fat | 4.2g Total Carbs | 0g Fiber | 0g Sugar | 4.0g Sugar Alcohol | 2.0g Protein | 0.2g Net Carbs
---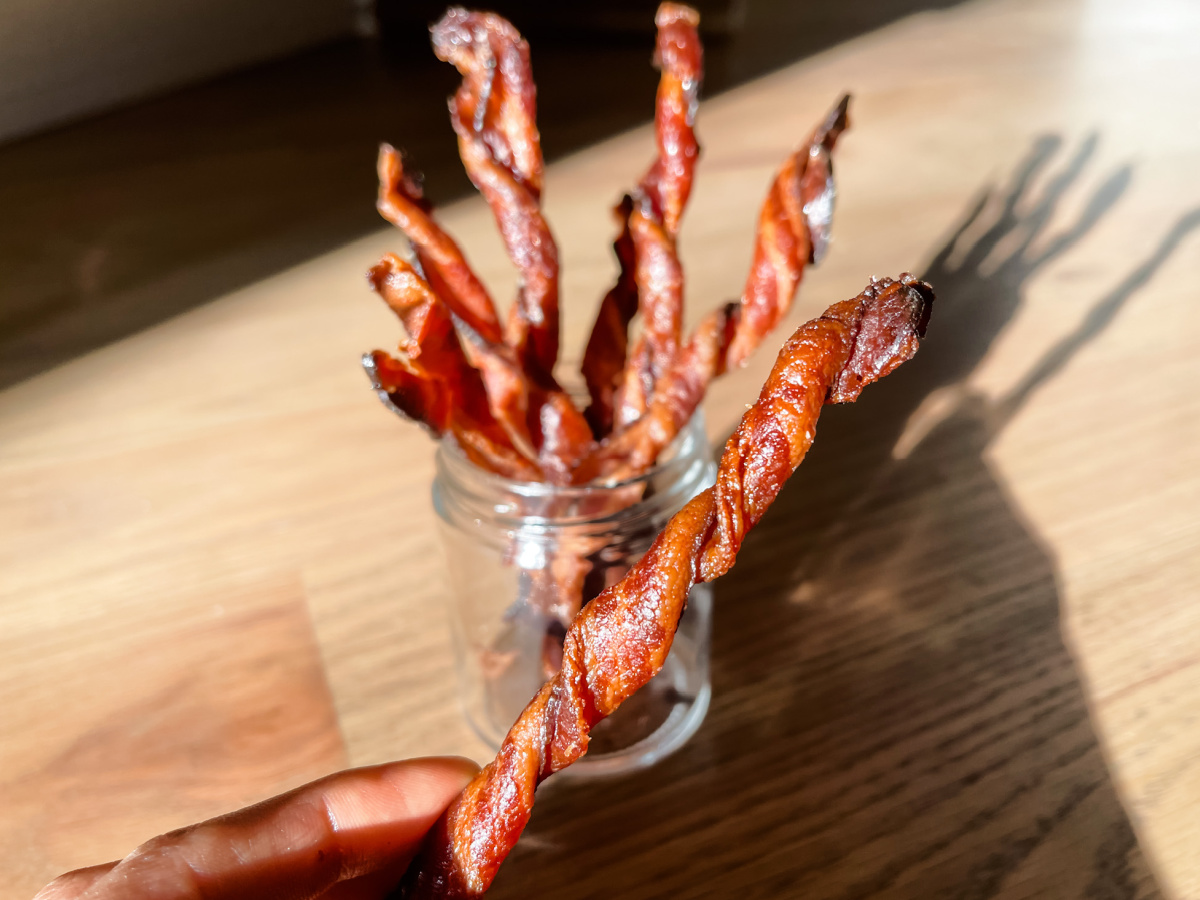 Don't go bacon excuses, you have to try this hack ASAP!
Salty, sweet, crunchy, and chewy… this candied twisted bacon is a quadruple threat and we couldn't be prouder. 👏 Enjoy it as breakfast, a snack, or it's so good, we'd even consider it dessert! No matter how you munch, your tastebuds are going to thank you. 🙌
---