The Best Keto Quiche Recipe
I love a good quiche for breakfast, lunch, and dinner!

This keto quiche might look basic but it is packed with flavor from the flaky crust to the ooey-gooey cheese overload. You will not want to miss eating a slice of this low-carb quiche. It's so good, you'd never guess the crust is keto-friendly.
For more keto breakfast ideas, be sure to bookmark this link.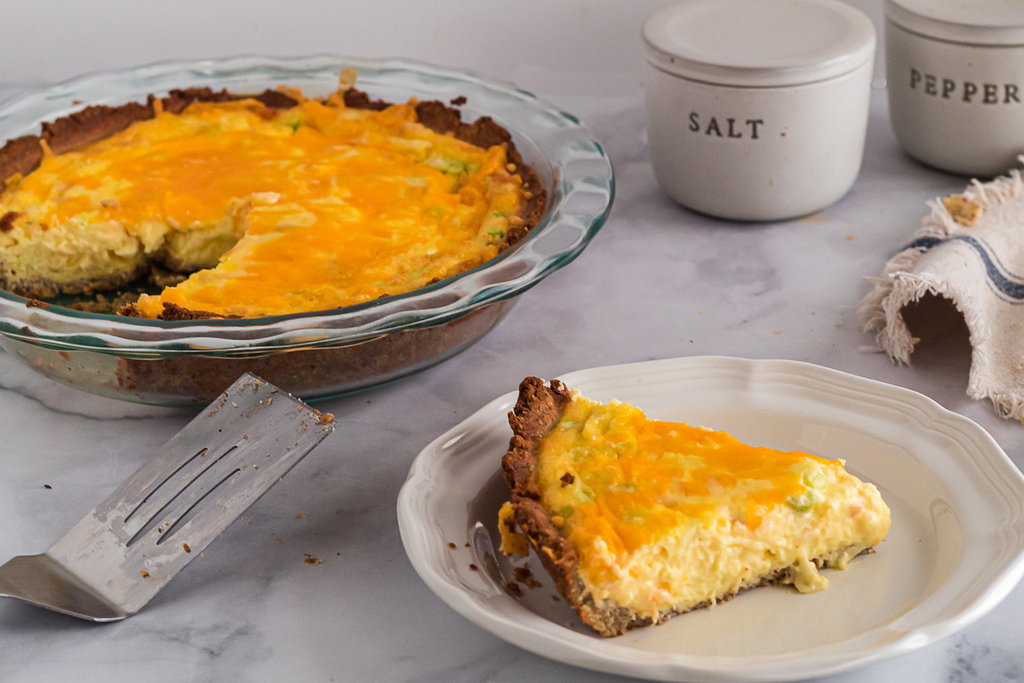 Hip Tips:
There are endless quiche possibilities! You can try adding bacon, spinach, mushrooms, or even broccoli to create a broccoli and cheese quiche. You really have the freedom in a quiche to make it into anything you desire. Use this recipe as a platform and build from it.
---
Poke holes in the crust before baking to prevent any air pockets your egg mixture could get into.
---
Bake on the bottom rack of the oven to ensure every inch gets cooked slowly and the crust doesn't get burnt.
---
You will want the center of your quiche to be a little "jiggly" when removing from the oven. Don't worry, let it sit on the stove, it will continue to cook the center. You want the center to be fluffy and not an overcooked scrambled egg.
---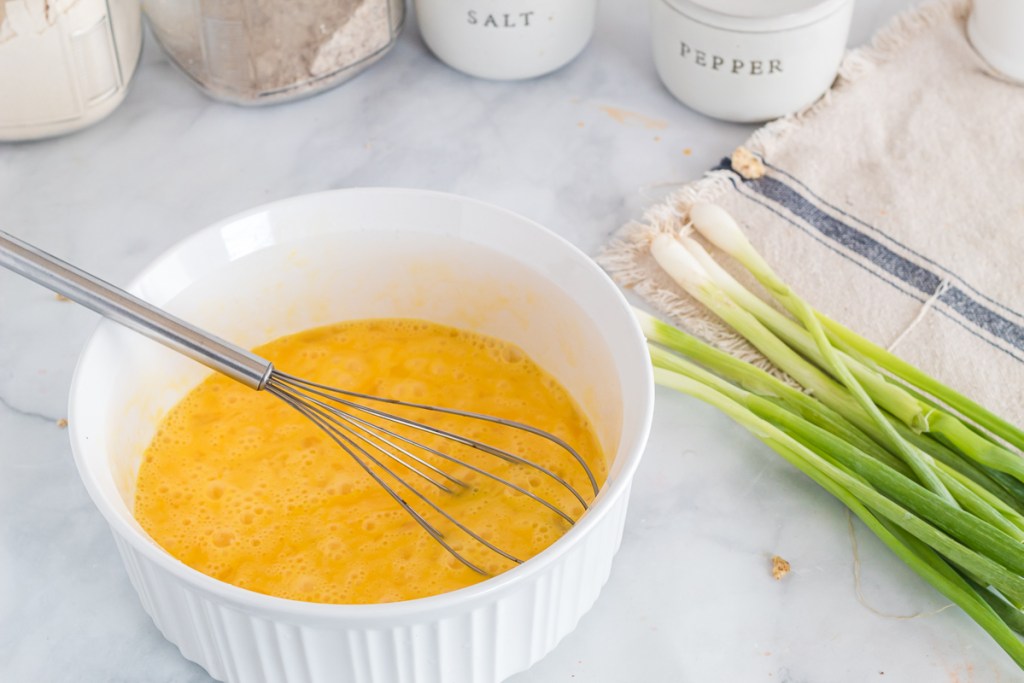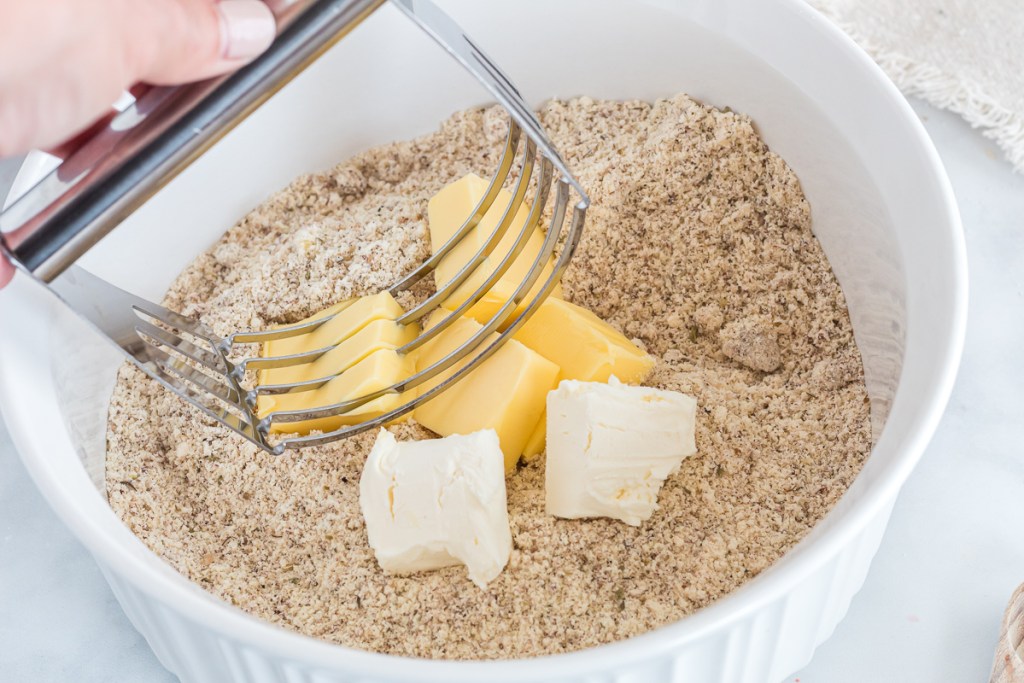 ---
yield: 8 SERVINGS
prep time: 20 MINUTES
cook time: 50 MINUTES
total time: 1 HOUR 10 MINUTES
This 3-cheese quiche might look basic but it is packed with flavor from the flaky crust to the ooey-gooey cheese overload.
Ingredients
Crust:
1 cup almond flour
1 cup coconut flour
1/2 teaspoon salt
12 teaspoon pepper
1/2 teaspoon oregano
1/2 teaspoon thyme
4 tablespoons grass-fed butter
2 tablespoons cream cheese
1 egg
Filling:
7 eggs
1 cup heavy whipping cream
1 cup smoked gruyere cheese
1 cup mozzarella cheese
1/2 cup cheddar cheese (for topping)
1/2 chopped green onions
Directions
1
Preheat oven to 375 degrees.
2
In a large bowl add flours, salt, pepper, oregano, thyme, butter, and cream cheese. Use handheld mixer or a pastry blender to  mix ingredients.
3
Add in egg and mix until you form a dough ball.
4
Add dough to 9' pie dish and press until the pie dish is evenly covered. Grab a fork and add a few air holes to make sure you are not allowing any pockets.
5
Bake in the oven for 12 minutes. After the crust is done baking, lower oven to 350 degrees
6
While crust is baking, in a large bowl add eggs and heavy whipping cream, then whisk.
7
Add in Gruyere, mozzarella cheese, and green onions, and whisk until combined.
8
Pour filling into crust. Place on the bottom rack of the oven to bake evenly at 350 degrees for about 40 minutes.
9
Top with cheddar cheese a bit before removing quiche from the oven. After removing from the oven, let sit on stove or countertop to continue cooking the center of the quiche.
Nutrition Information
Yield: 8, Serving Size: 1
Amount Per Serving: 457 Calories | 35 Fat | 12 Total Carbs | 4 Fiber | 0 Sugar Alcohol | 21 Protein | 8 Net Carbs
---
This quiche was a winner for the whole family!
---