Keto Mojito: Our New Favorite Keto Cocktail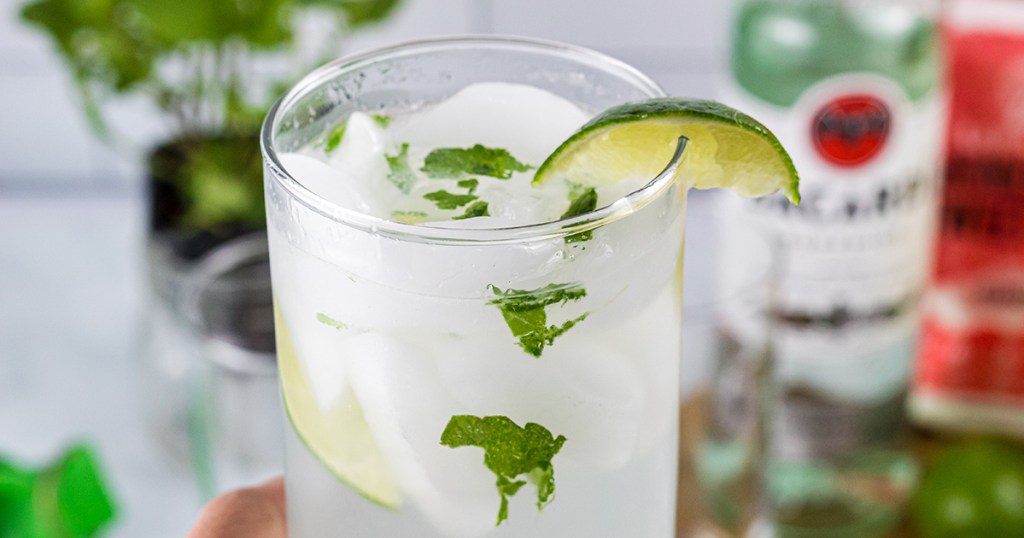 It's 5'o clock somewhere! 🍸
If you're looking for a keto cocktail that is refreshing, light, and something everyone can enjoy, then look no further than our keto mojito! I love that I can make this delicious low carb drink all summer long, all while keeping it keto.
Our keto mojito is so good you'll think you're cheating, but you're not – I promise!
Watch the video below to see how easy this keto cocktail is to make –
---
This super simple keto mojito cocktail can be made in under 5 minutes. It's perfect for sipping on while you're relaxing by the pool or even while you're inside enjoying a Netflix binge (have you seen Ozark? OMG, so good!).
To keep this drink as simple as possible, I used the classic mojito recipe and substituted the sugar with Monk Fruit. Trust me, you'll never even taste the difference, and neither will your non-keto friends. Shhh! I won't tell! 😊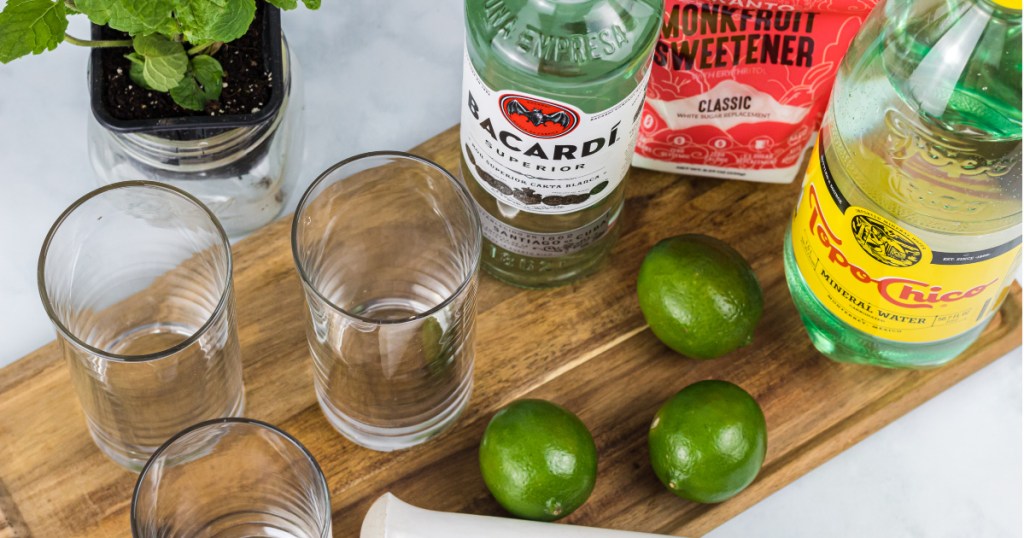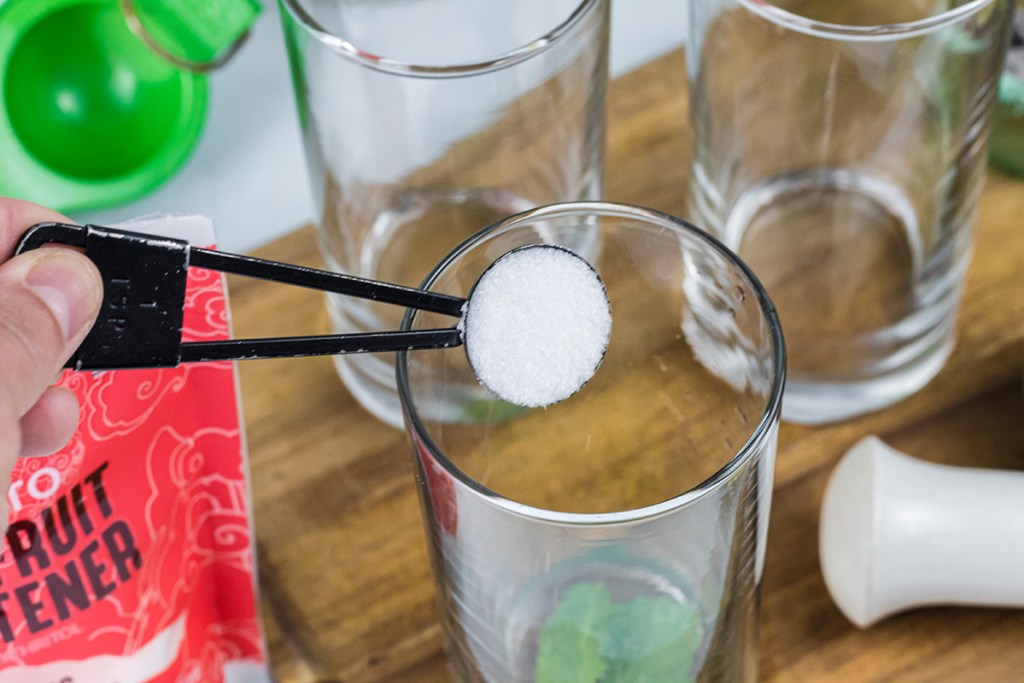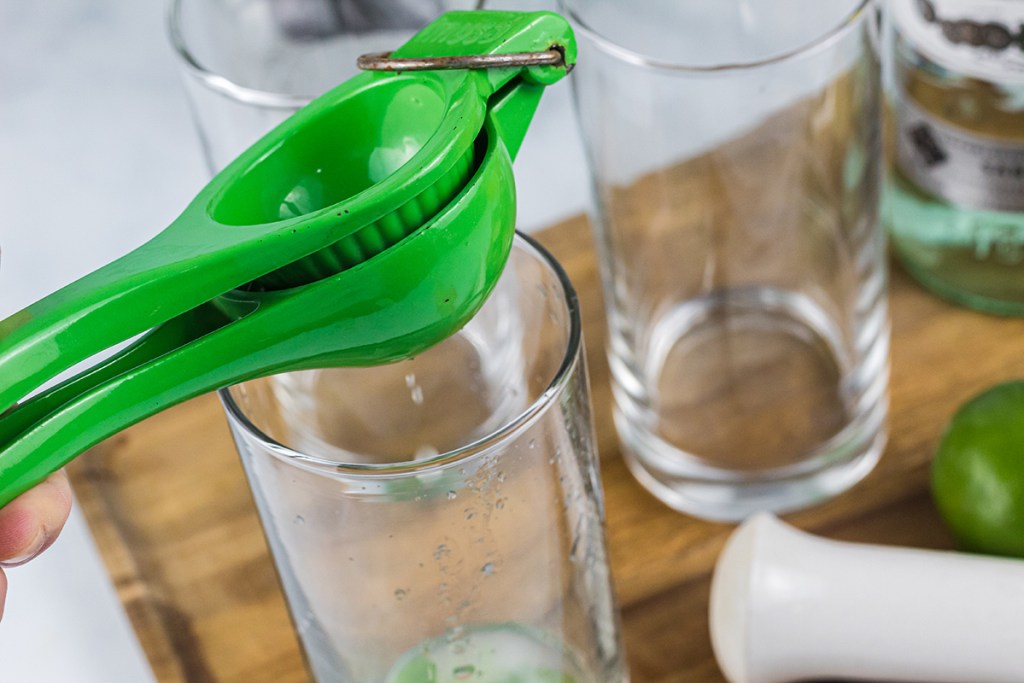 The secret is in the muddling!
Say what? Muddling is basically pressing down and smashing on an ingredient. For example, muddling the mint leaves will help extract the oils so they can be infused throughout your drink. Just a little muddling is all it takes and your mojito will be next level yum! 😋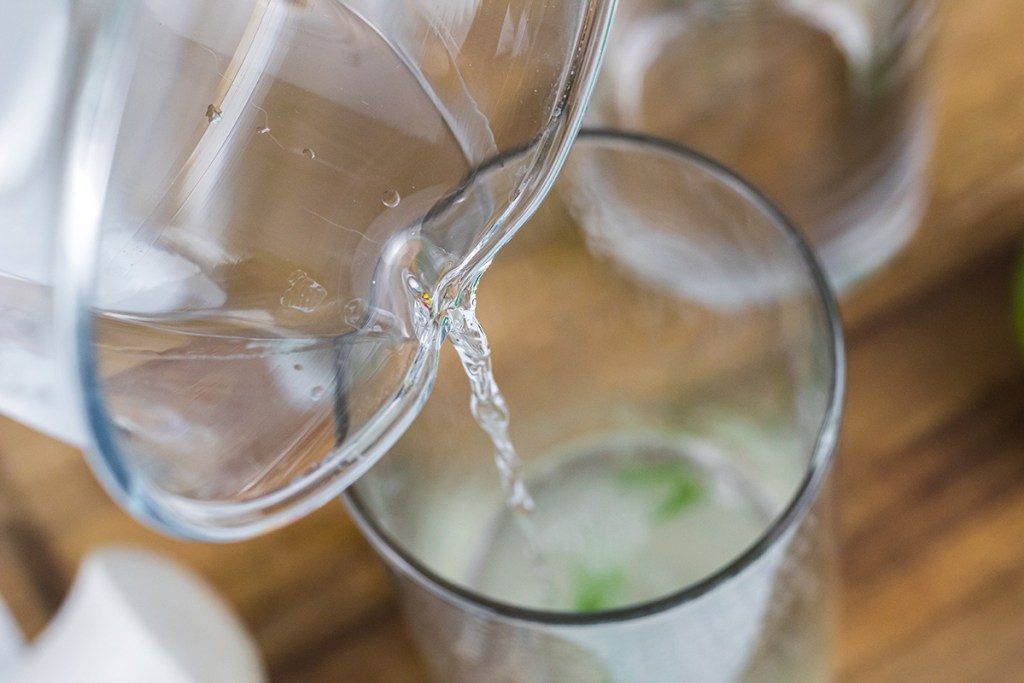 Keto mojito recipe tips:
Not a white rum fan? You can substitute this liquor with vodka if preferred.
Sometimes the mint can put off a grassy taste if you muddle it too much, so make sure you muddle just enough to release the minty aroma and flavor.
Prefer a fruitier drink? Try adding in some blueberries while muddling the mint leaves to make a blueberry keto mojito. Raspberries or strawberries would work too — yum!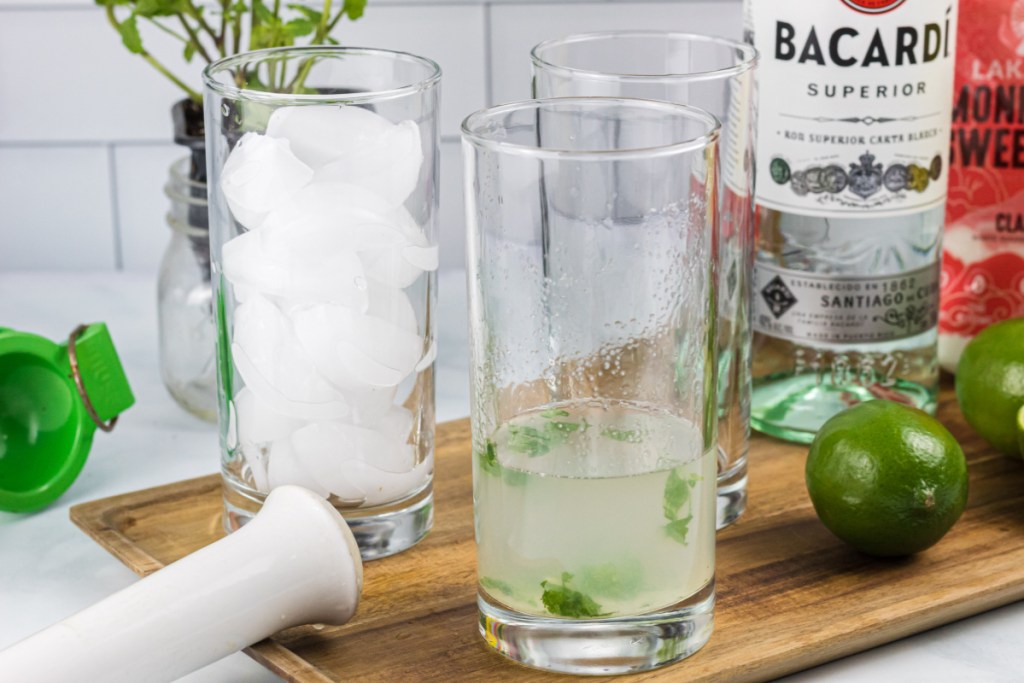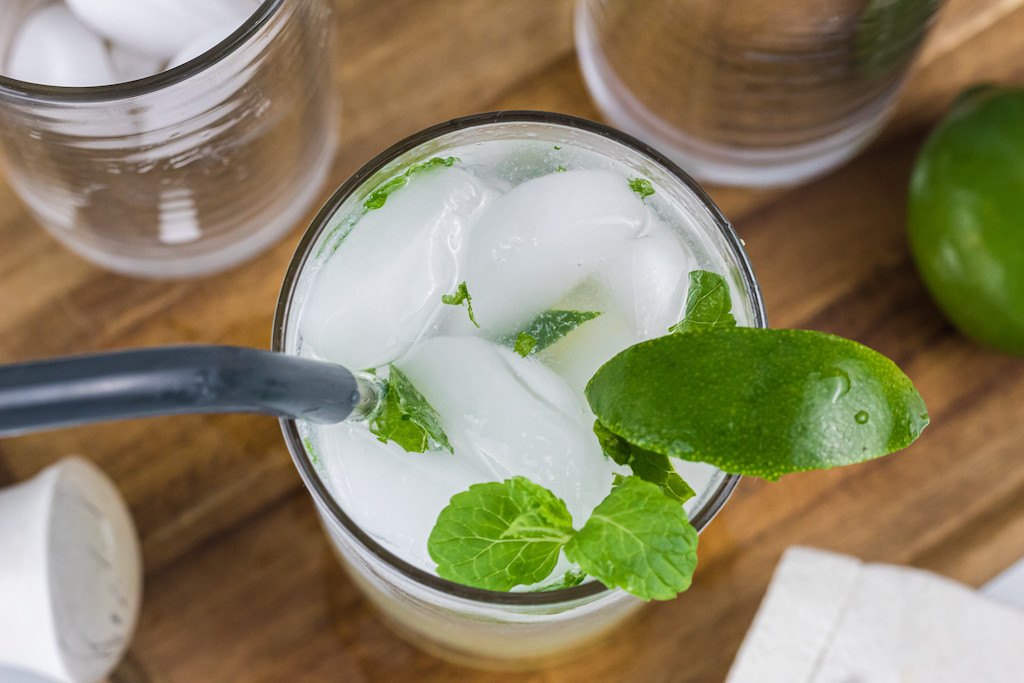 ---
yield: 1 SERVINGS
prep time: 5 MINUTES
total time: 5 MINUTES
Perfectly crisp summertime drink with fresh mint leaves, lime, and spiked with white rum.
Ingredients
3-4 mint leaves
1 large lime, squeezed (or 2 tablespoons of lime juice)
Ice
2 oz.(1/4 cup) white rum
Directions
1
In a glass or shaker, add lime juice, monk fruit, and mint leaves. Use a muddler or even just the end of a wooden spoon and smash (muddle) the mint leaves. Don't muddle them too much, though.
3
Garnish with mint leaves and a slice of lime. Enjoy!
Nutrition Information
Yield: 1 cup, Serving Size: 1 cup
Amount Per Serving: 131 Calories | 0g Fat | 4g Total Carbs | 0g Fiber | 4g Sugar Alcohol | 0g Protein | 0g Net Carbs
---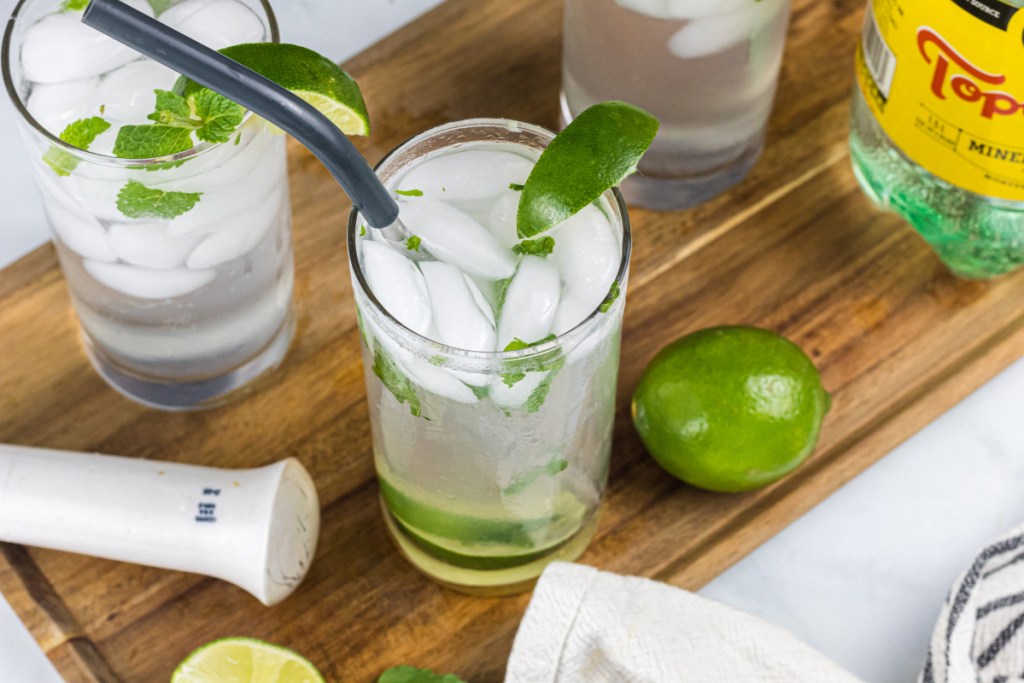 So refreshing!

Mixing up this simple keto mojito cocktail is a must on those hot summer days. Treat yourself and make one (or two) after a long day of work while you relax. Cheers!
---
Try our Keto Pink Drink next!